Dingtele offers Shanghainese dishes at Kovan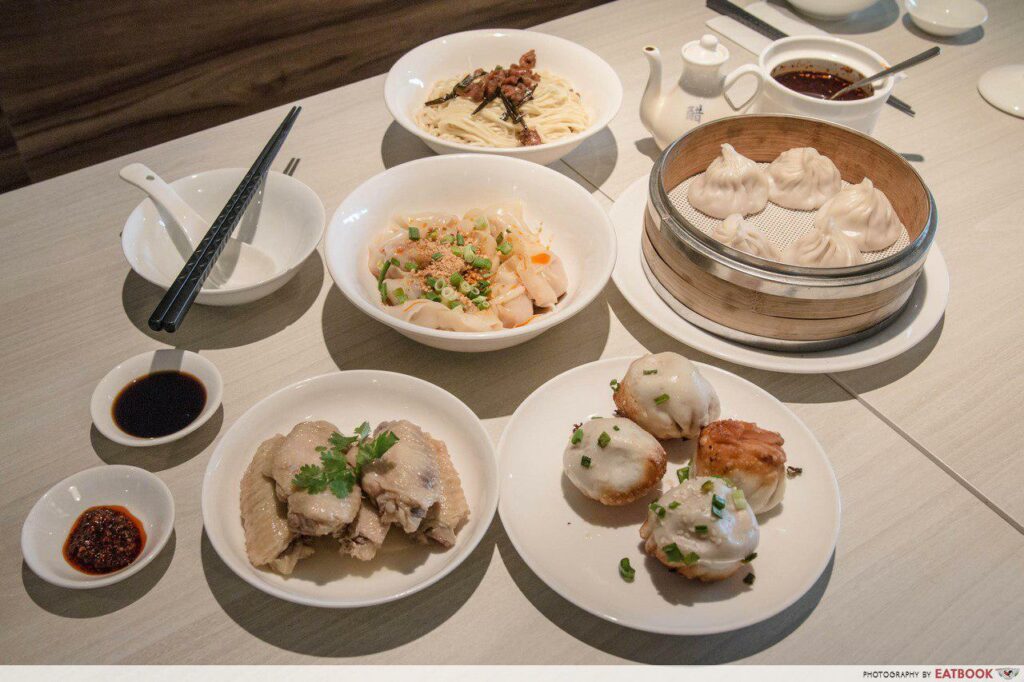 Dim sum usually happens because someone craves xiao long bao and suddenly, everyone is too. After we settle in an eatery and start ticking orders off a chit list, one person usually asks, "Enough already?" Questions will explode in my brain and I'll sink into my seat hoping no one can read me. I'll give everyone's face a quick scan hoping someone adds on something because I don't want to look greedy or impolite. Eventually the order sheet gets passed to the waitress and my heart sinks a little but lifts again when dishes start filling the table.
Dingtele (鼎特乐) is one of the eateries I'll remember the next time xiao long bao comes up. It's an affordable Shanghainese place in Kovan that opened about 11 months ago. The point, though, is their Sheng Jian Bao signature, which is a traditional snack common in Shanghai. Just think xiao long bao but crispy and fried.
Food at Dingtele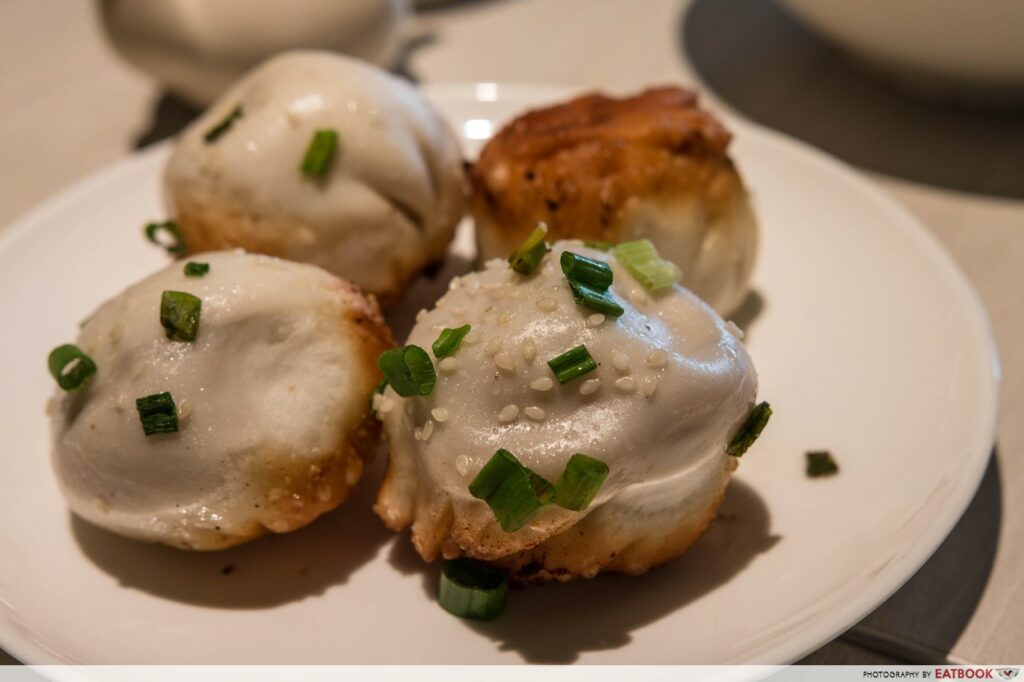 Once I tried their Sheng Jian Bao ($4.80 for four pieces) I knew this place would warrant repeats. Using shallow oil in a flat frying pan, the dumplings are fried upside down. Water is sprayed on them until they are thoroughly cooked and their twisted tops turn golden brown. They were served with their white bottoms faced up, freckled with sesame seeds and spring onions.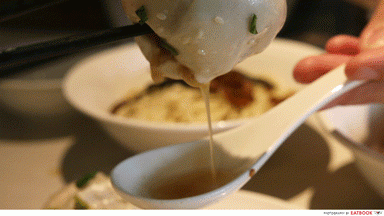 As I bit into my first piece, the browned part of the dumpling skin crackled slightly and the insides burst with juices.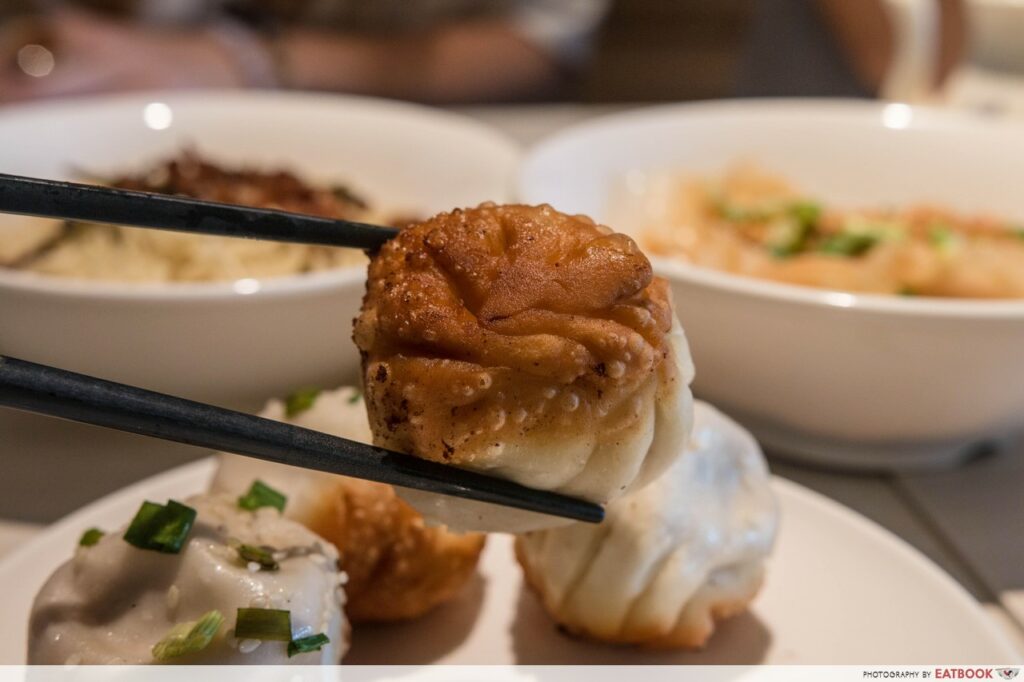 The dough wrapped around a moist filling of savoury pork meat, making it like a xiao long bao but with a thick fried skin. Its twisted browned top was its thickest part, tasting of deliciously fried dough like crunchy pastry crust.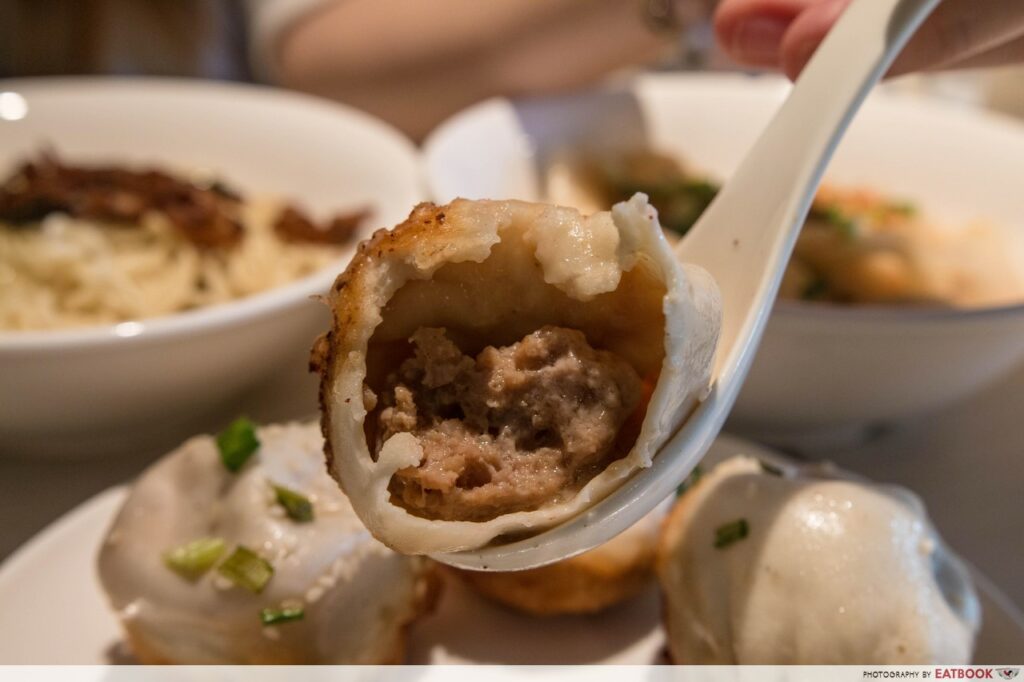 Black vinegar and dried chilli flakes in oil were provided at every table. The vinegar slightly enhanced its savoury flavour but the chilli lifted it with spiciness, giving the savoury dumpling depth of flavour.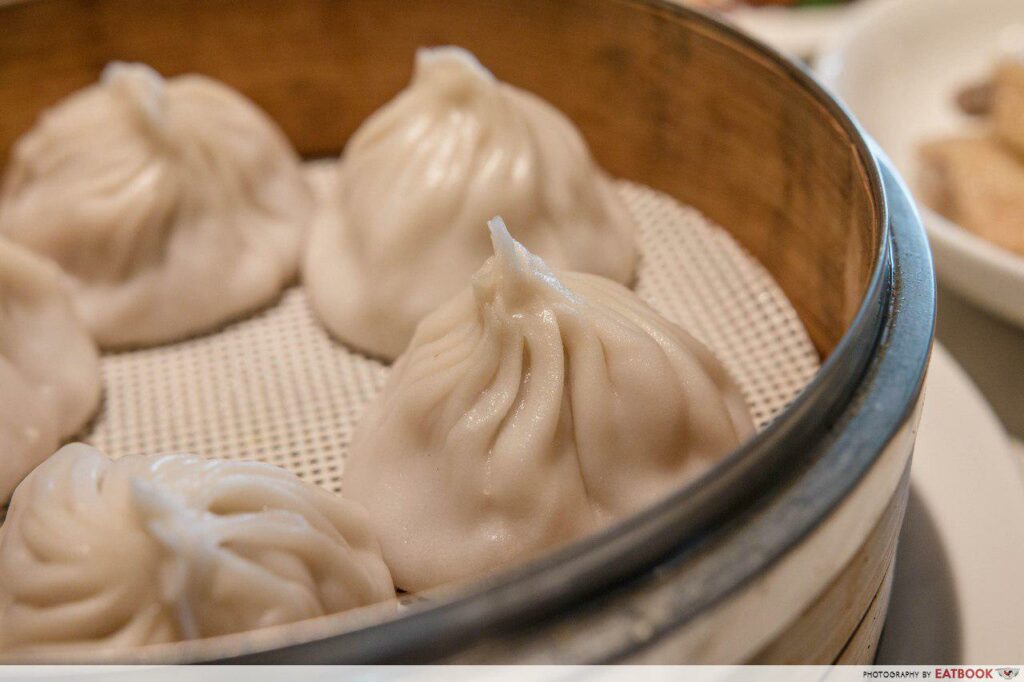 Xiao Long Bao ($4.80 for five pieces) is almost mandatory to try at any Shanghainese place. Our order came steaming in an uncovered basket but wasn't served with ginger shreds like I was expecting.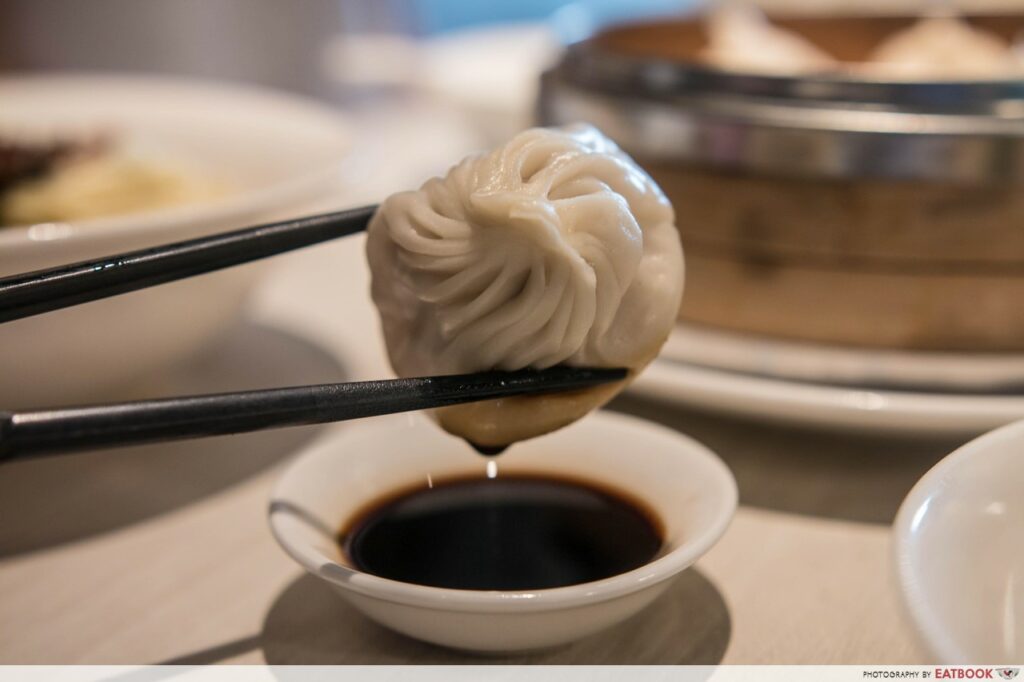 Its skin was neither too thick nor thin and I liked its chewiness. Those particular about having a translucent-thin skin would probably feel otherwise. Popping in a whole piece, I couldn't help but notice it had less juices than the Sheng Jian Bao. Although it had a similar pork filling which was savoury with sweet notes, the taste of the dumpling was less than impressionable. In short, I'd skip this for more Sheng Jian Bao.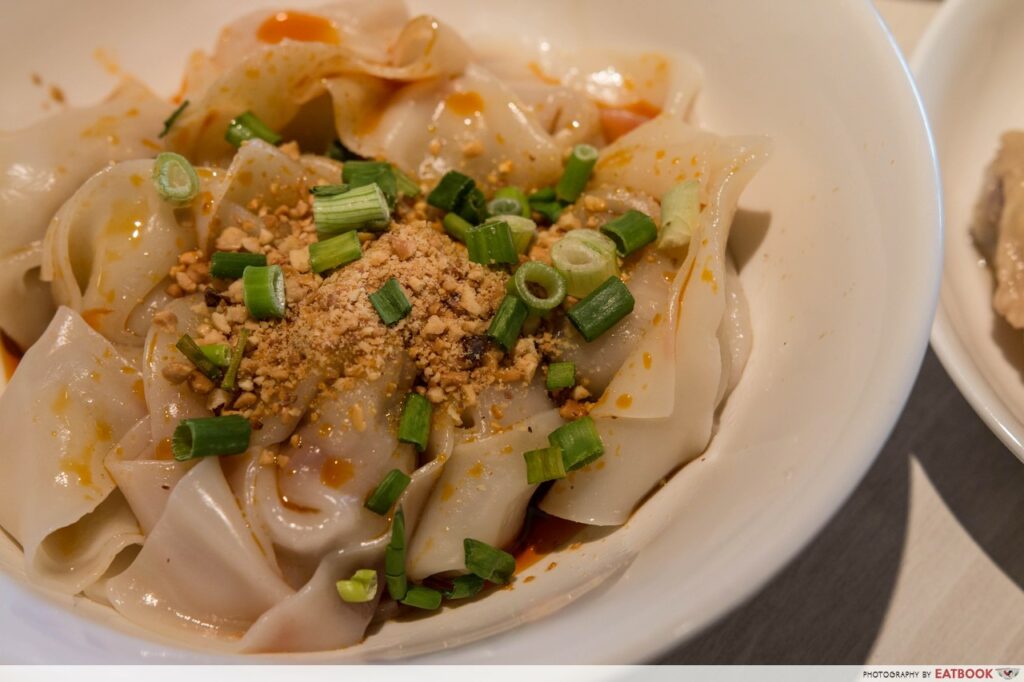 Oriental Wonton with Black Vinegar and Chilli Oil ($6.80) sat in chilli oil and came with a good amount of coarse peanuts.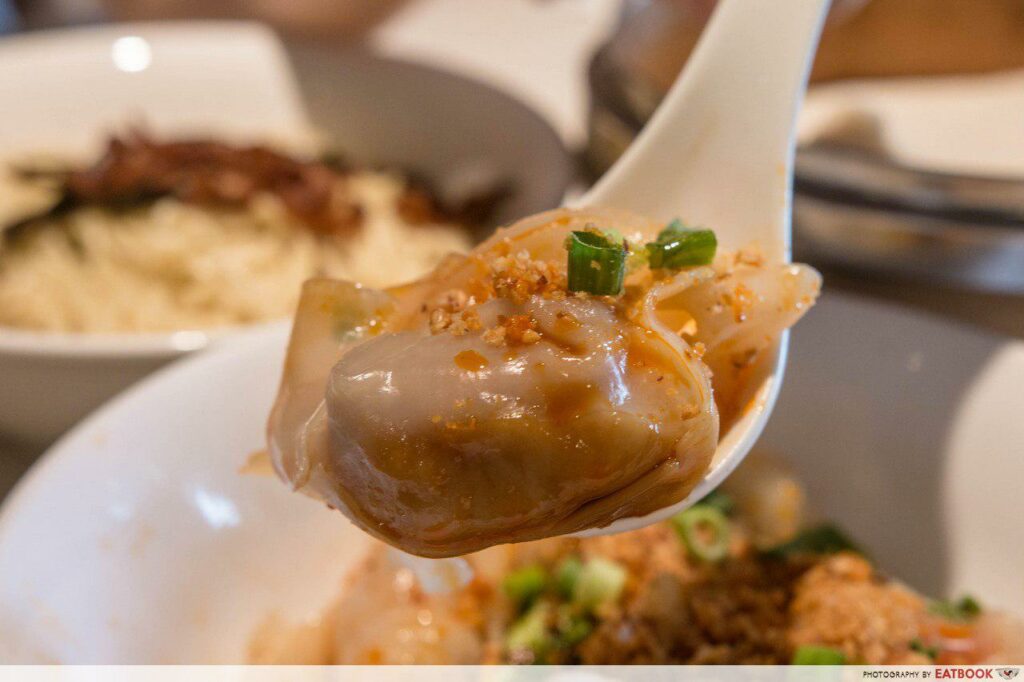 The wanton skin was slightly chewy like their xiao long bao, and the nuts added a rough and crunchy texture. I've rarely had dim sum with peanuts but the flavours didn't seem to blend. I quite enjoyed the plump minced pork within it anyway with the good balance of sour vinegar and spicy oil.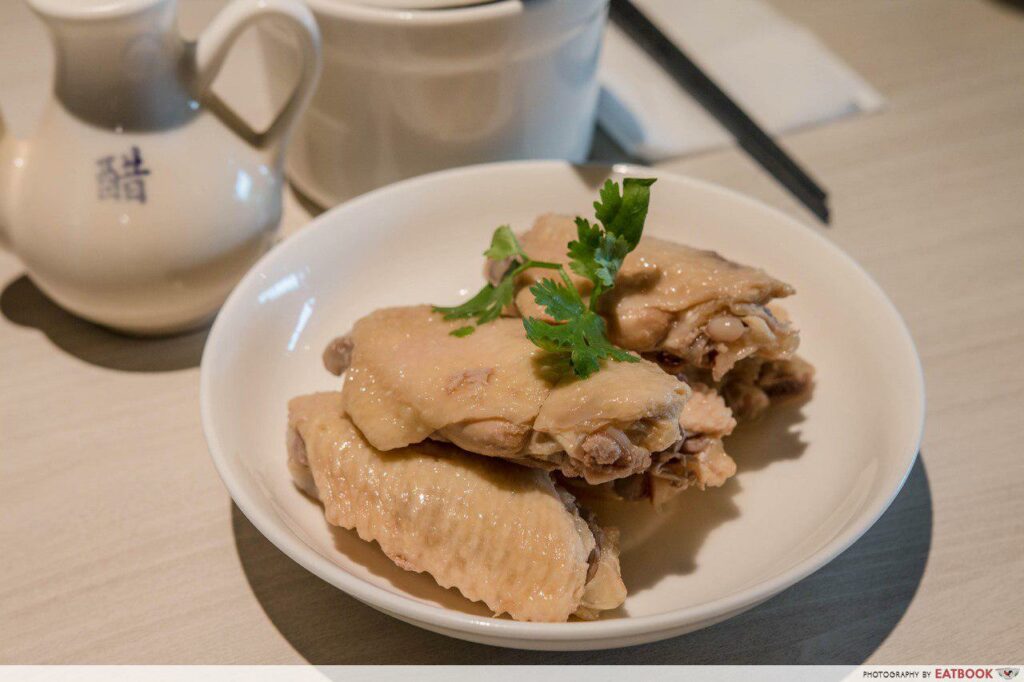 I wanted to try a cold appetiser and their Original Shanghainese Drunken Chicken Wing ($6.50) was recommended. Five chicken wingettes were arranged in a shallow base of clear sauce and decorated with a sprig of coriander.
It wasn't fridge-cold when it touched my lips but those who like hot food better would probably prefer to miss this. Shanghainese starters tend to be cold and light to begin with but the chicken could have been marinated better. The firm meat was salty from the sauce which tasted mildly of hua diao jiu (Chinese cooking wine).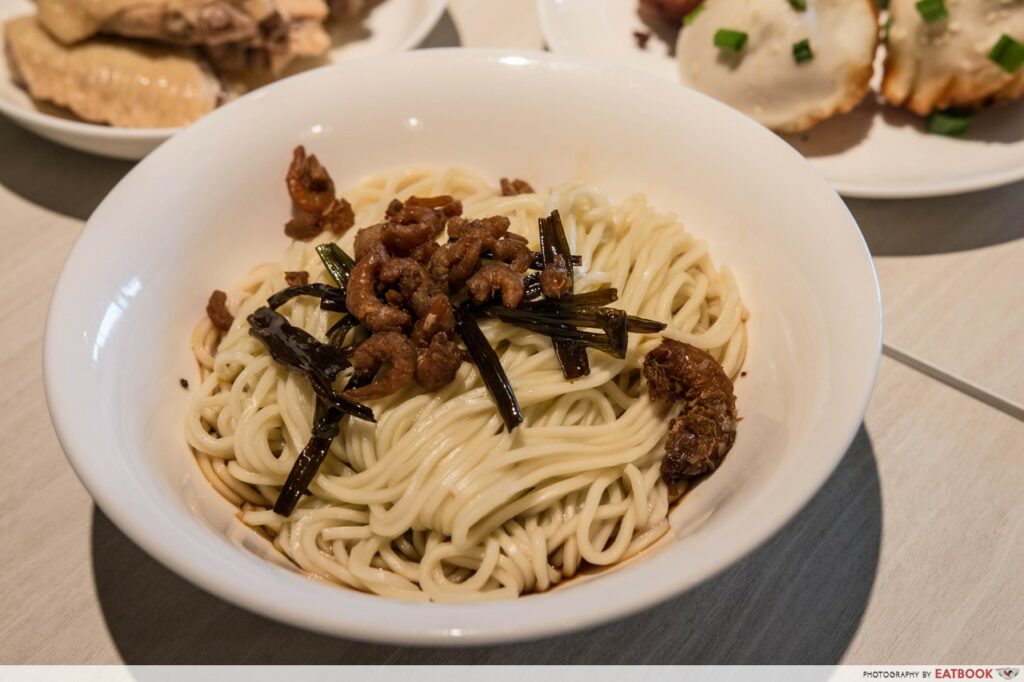 Our order of Noodles with Soy & Scallion Oil ($5) was garnished with large dried shrimps and spring onions that were fried till black. An appetising fragrance wafted up as I mixed the pale noodles with the dark soy sauce that it came in.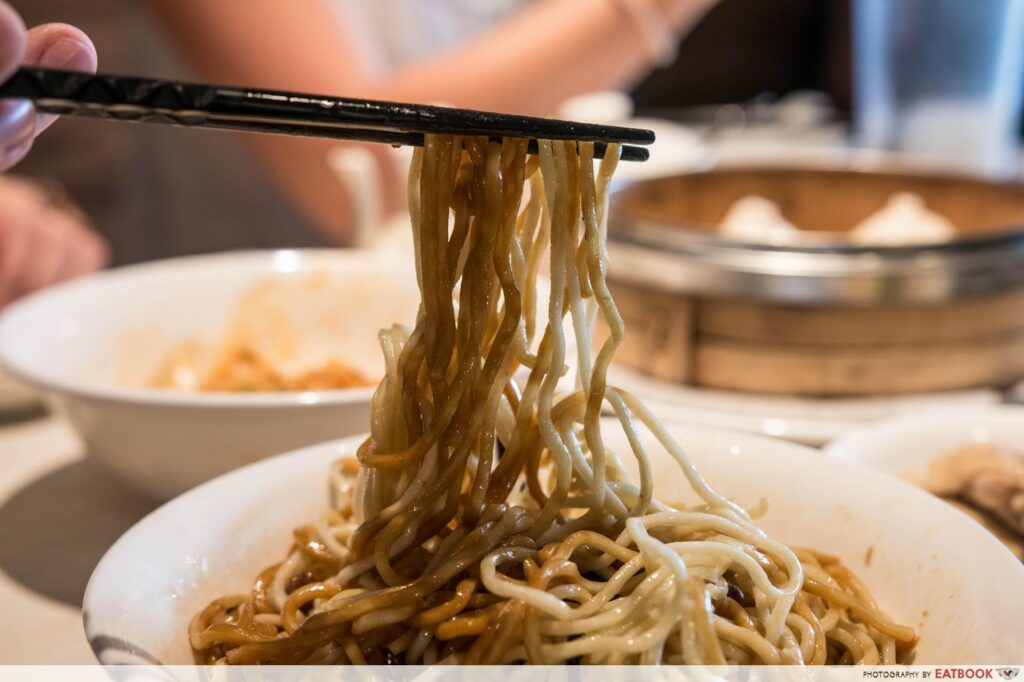 Personally, saltish foods are a joy to eat and this had just the right amount of soy sauce. Its simple taste may feel lacking in depth of flavour or too salty for some. To me though, it was a great accompaniment to the rest of the dishes. Even on its own, I enjoyed it with some dried chilli flakes.
Most other regular diners settled their lunch over the restaurant's four set meals ($7.50/$8/$8.50/$9.80). They include two pieces of Sheng Jian Bao or three piece of Xiao Long Bao plus a choice of noodles, wanton, or fried rice. Drinks ($1) and some side dishes ($3 or $5) are available at a top up for their two more expensive sets. Many customers came in pairs and they shared a small variety.
Ambience at Dingtele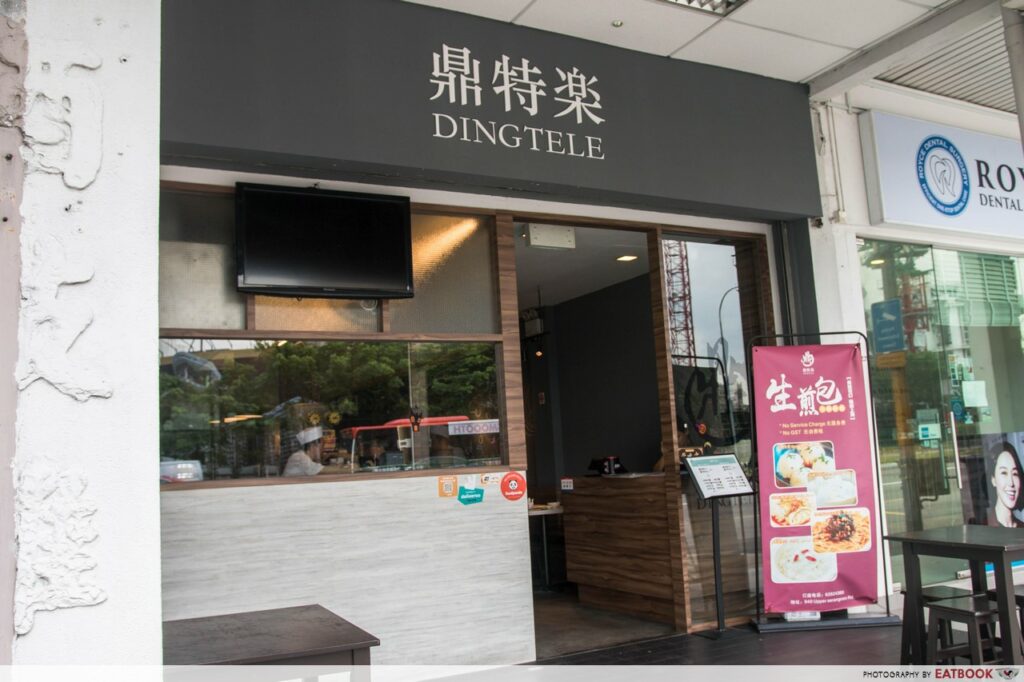 Dingtele is a three-minute walk away from Kovan MRT Station. Driving may be a hassle because parking might be an issue.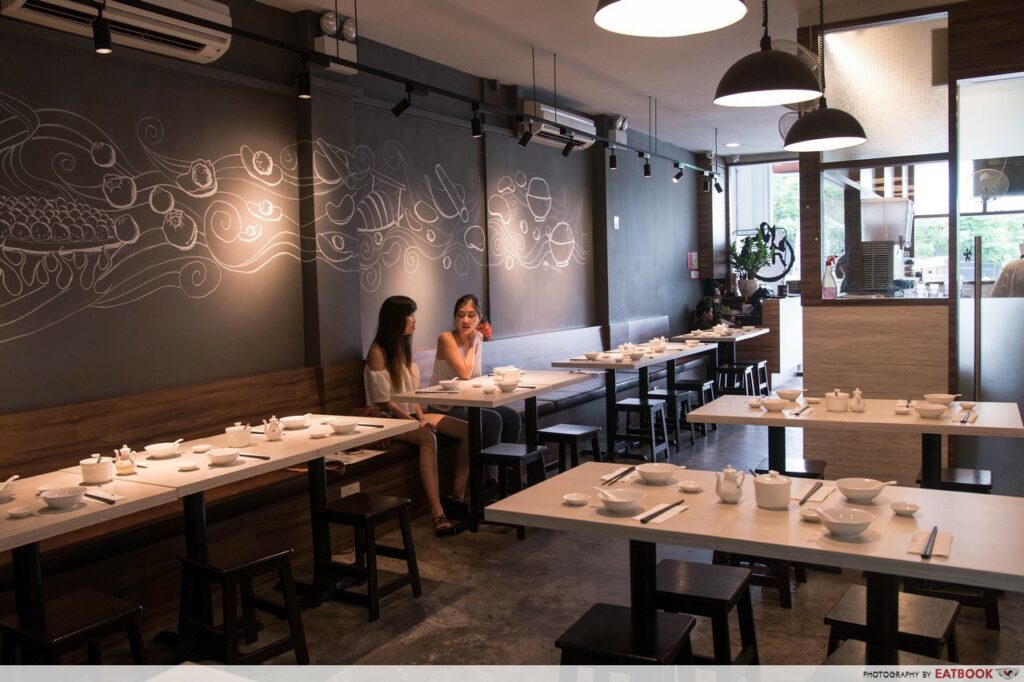 We arrived on a weekday just after they opened for business at close to noon and the tables started to fill up during lunch. The place looked quite popular amongst Chinese nationals which was a positive sign.
The verdict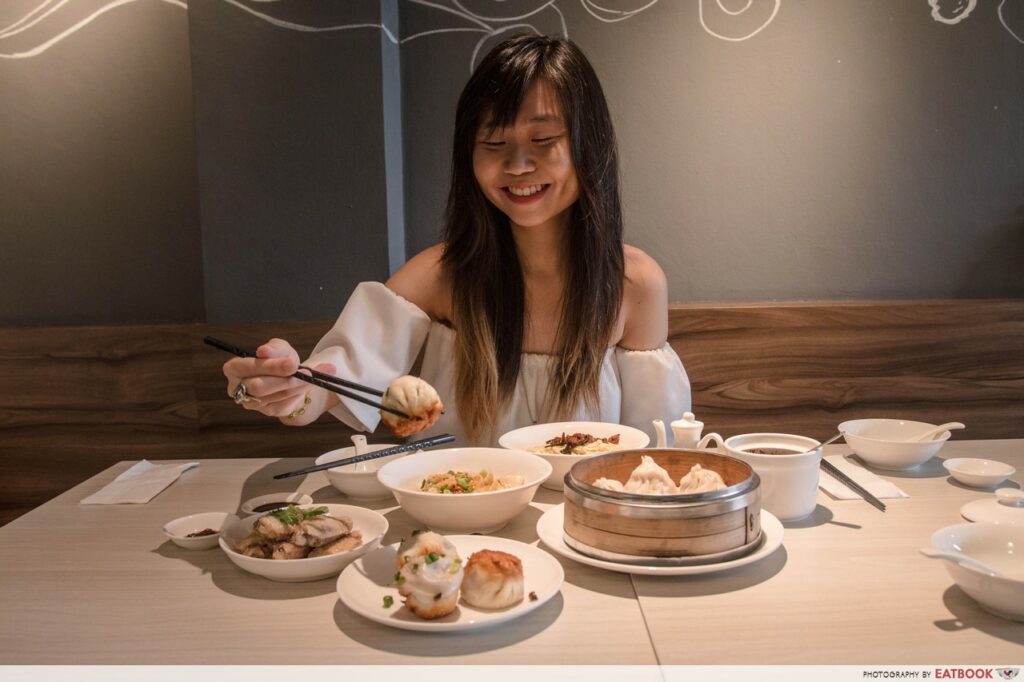 From Shanghainese to Hong Kong and Sichuan flavours, I can't say there's one specific Chinese cuisine I like most because food just tastes good when it's done right. Their Sheng Jian Bao is definitely one of those in that category because I can't get it off my mind. Xiao long bao lovers, check out this cheap xlb stall in Chinatown or Guo Fu Steamboat, which offers free-flow xiao long bao!
Address: 949 Upper Serangoon Road, Singapore 534713
Opening hours: Daily 11:30am to 2:30pm, 5:30pm to 10:30pm
Tele: 6282 4380
Website
This is an independent review by Eatbook.sg.
Summary
Pros
– No GST and service charge
– Tasty Sheng Jian Bao
– Meal sets under $10 available
Cons
– Inconvenient parking
– Plain water is chargeable
– Original Shanghainese Drunken Chicken Wing can be improved on
Recommended Dishes: Sheng Jian Bao ($4.80 for four pieces), Noodles with Soy & Scallion Oil ($5)
Operating Hours:
Daily 11:30am to 2:30pm, 5:30pm to 10:30pm
Address: 949 Upper Serangoon Road, Singapore 53471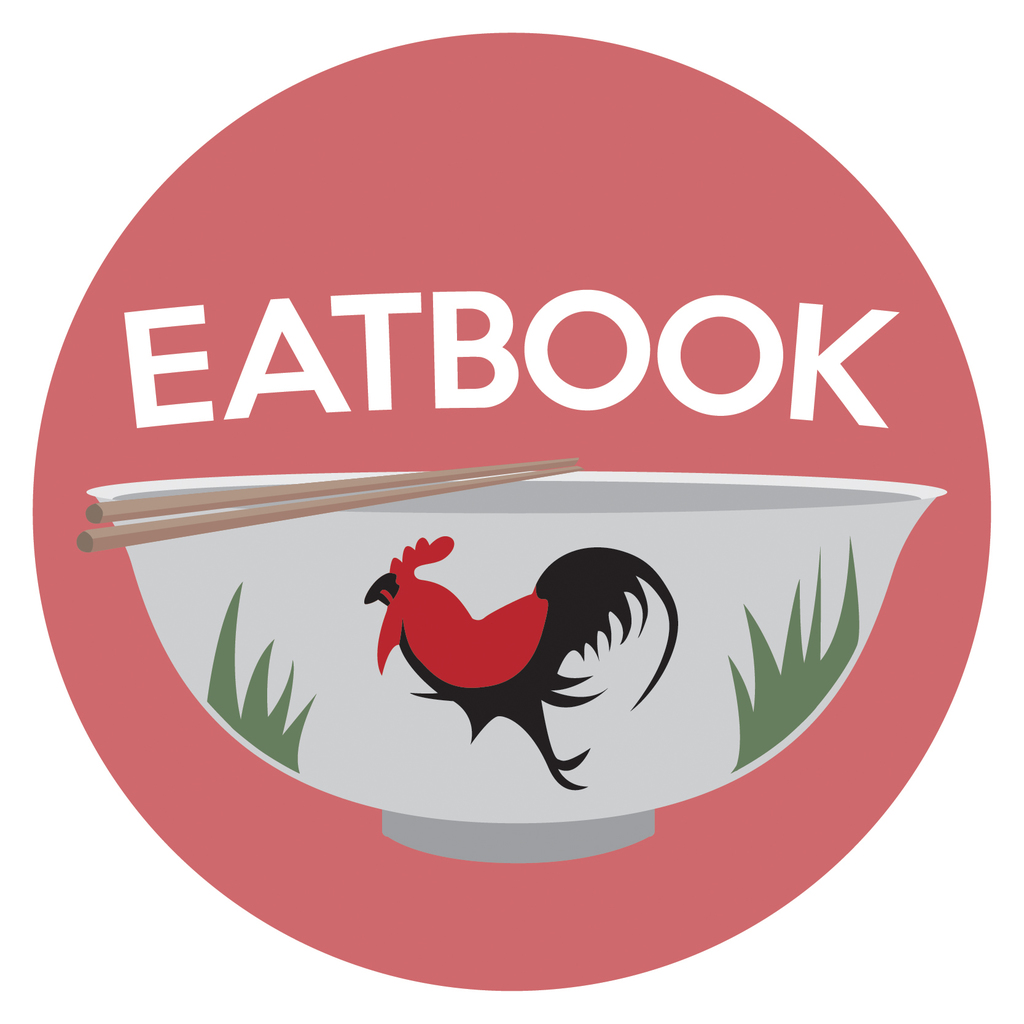 Drop us your email so you won't miss the latest news.