Durian Culture in Geylang has $2 durians
Durian season is slowly kicking off again, and while some of us prefer to shell out for premium MSW, quantity matters more for the rest. If you're on Team 'More Is Always Better', look no further, because Durian Culture in Geylang is selling their durians for as little as $2 each!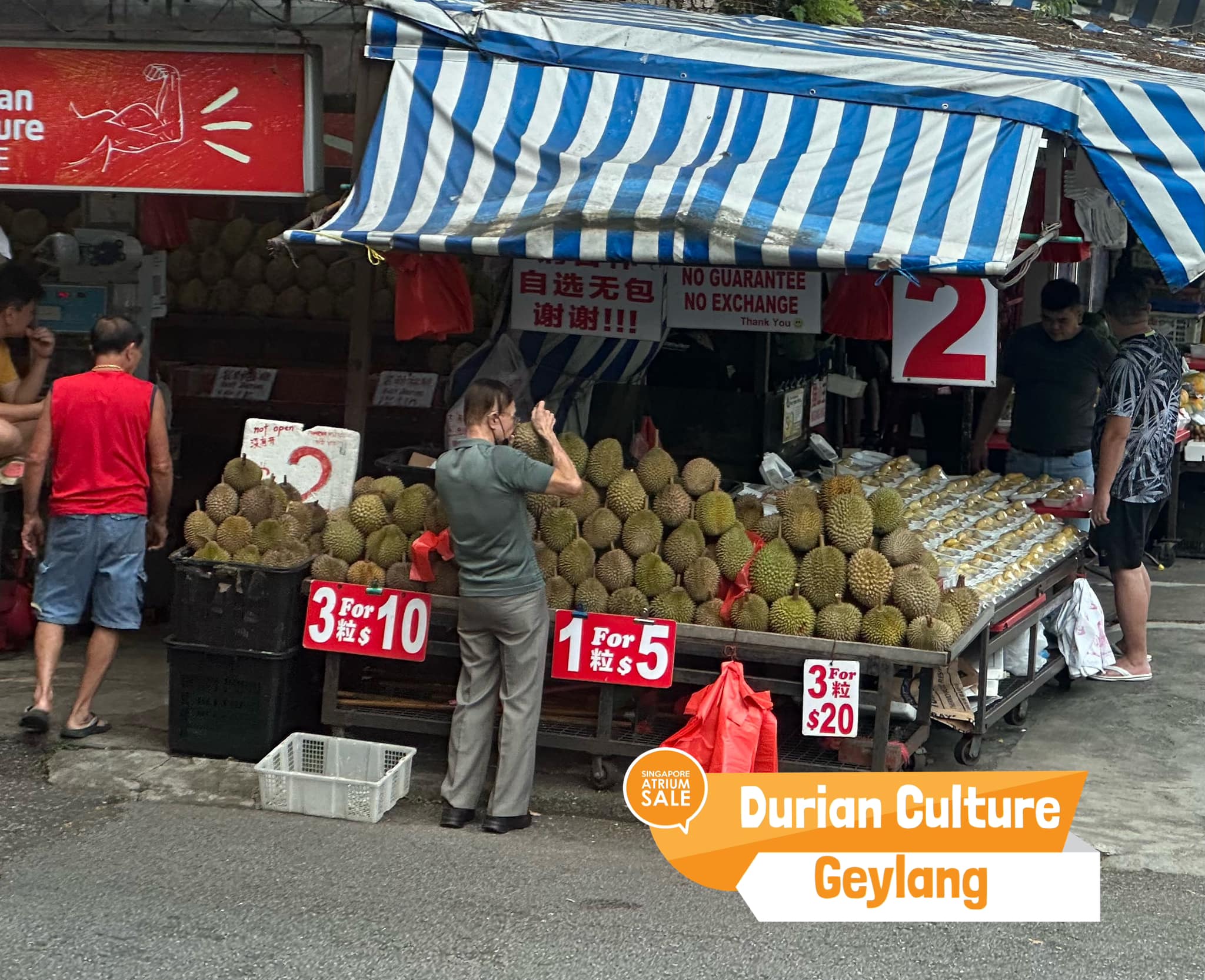 Image credit: Singapore Atrium Sale
According to the picture on a Facebook post on Singapore Atrium Sale, you get to pick the durians yourself from several categories of prices, with $2 a durian being the cheapest. There are some retailing at $10 for three, $5 each, and others sold at $20 for three.
11 Best Durian Dessert Places In Singapore—Durian Puffs, Cakes And More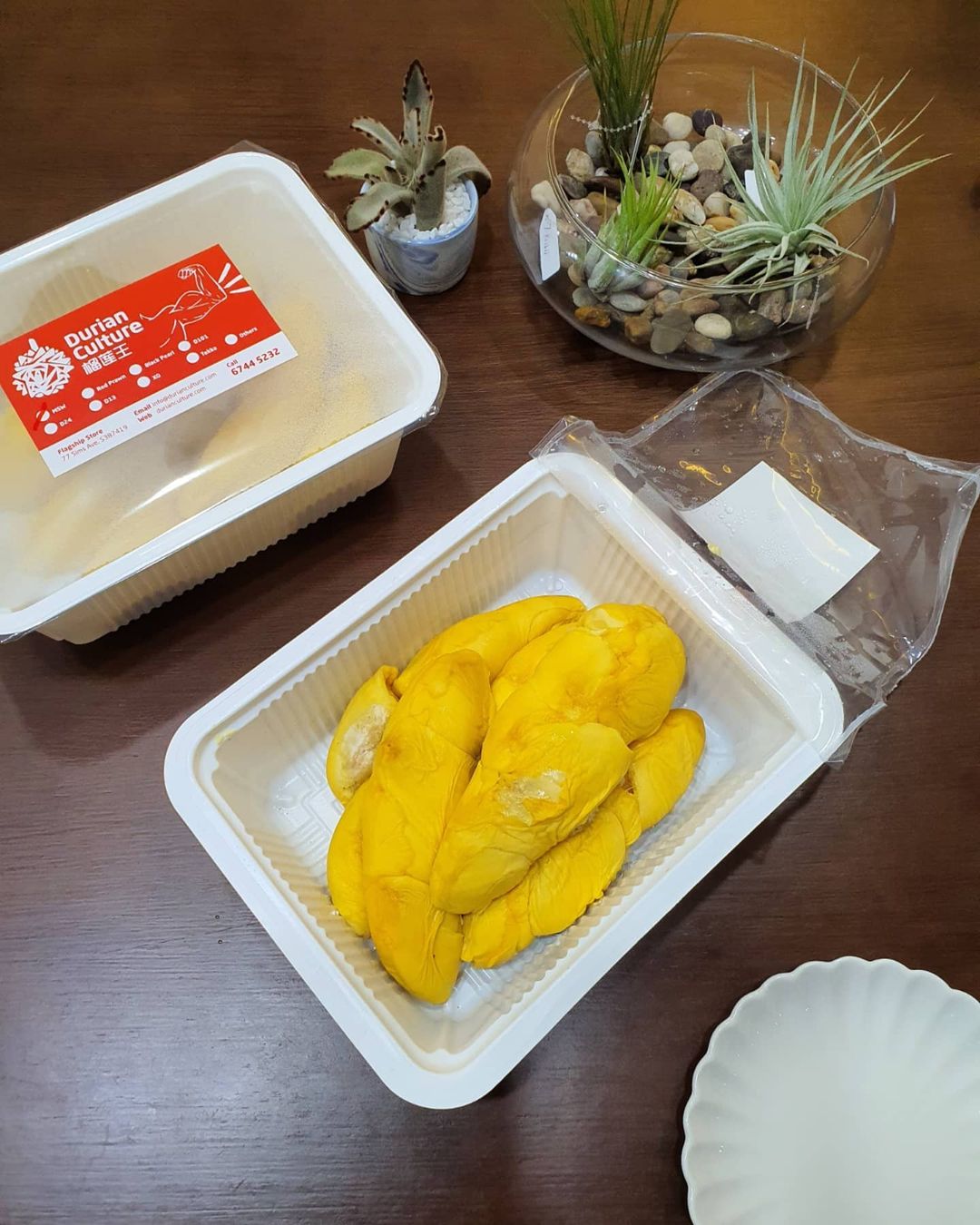 Image credit: @katfoodadventure
Durian Culture is no stranger to the trade—the family-run business has been around since 1969, or 53 years to date. Not only do they have cheap durians, they also carry top-of-the-range varieties of the King of Fruit too, including Mao Shan Wang, Black Thorn, D101, and more, freshly delivered from their suppliers in Malaysia each day.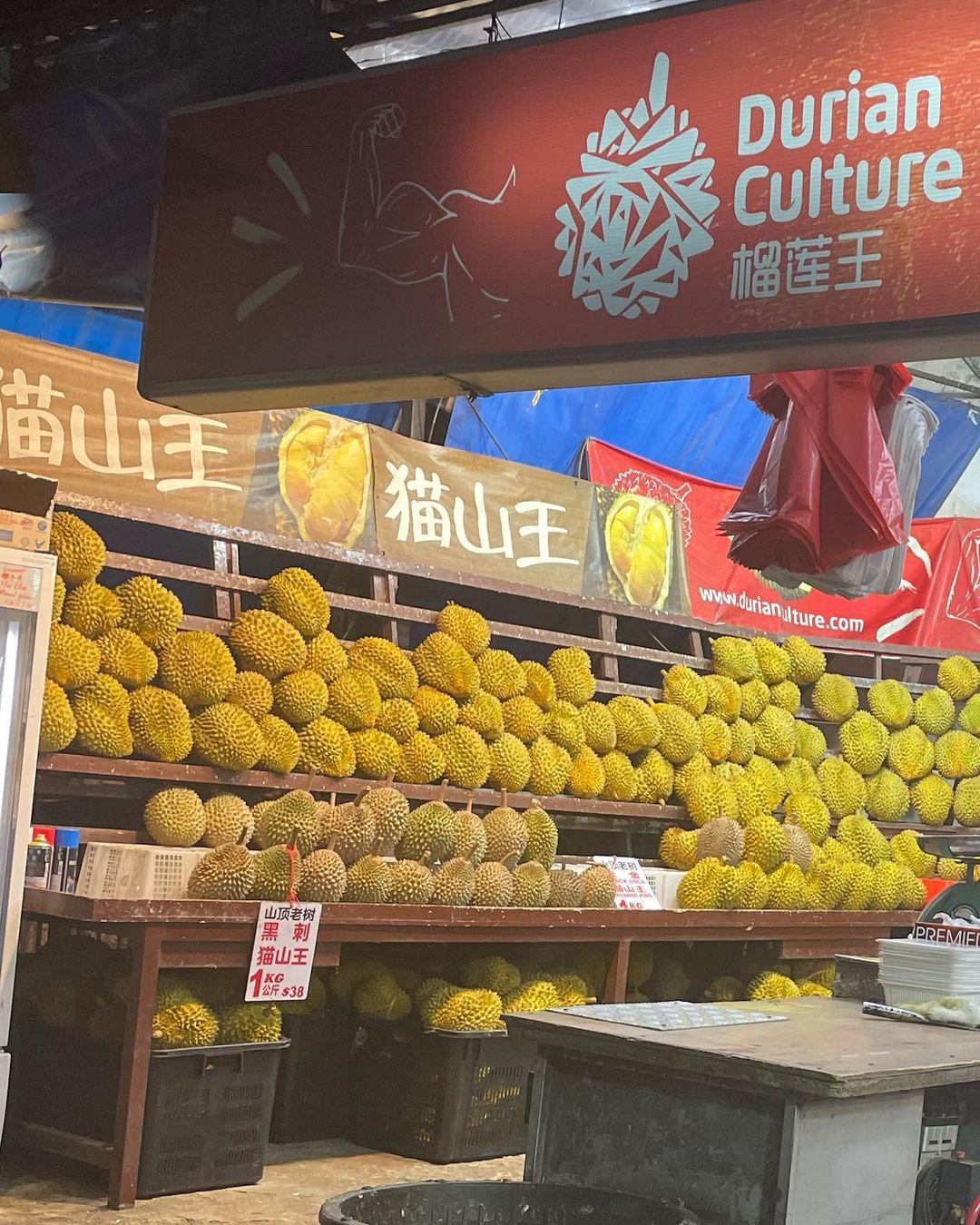 Image credit: @miyuki.taji
Choose to crack into your chosen fruit on the premises, or get them shelled and the seeds put into vacuum-sealed boxes to bring home and enjoy at leisure. As with all durians, there's no guarantee about what's inside the fruit after you've picked the one you want, and exchanges are not permitted.
Of course, sometimes it is a bit of a hassle to head all the way there just to scratch the durian itch, so we've got a guide to durian delivery services in Singapore that you can check out instead. If you prefer durian desserts, then head to our guide to durian desserts in Singapore! Specifically, if you're looking for durian mochi, gelato cafe Three Point Two has got just the thing.
Address: 77 Sims Avenue, Singapore 387419
Opening hours: Daily 10am to 11pm
Tel: 6744 5232
Website
Durian Culture is not a halal-certified eatery
18 Durian Delivery Services Including A 24hr One To Fix Your Cravings
Feature image adapted from @miyuki.taji, @katfoodadventure