---
Best durian mooncakes in Singapore
---
Durian mooncakes are a hot favourite every Mid-Autumn Festival, as they give durian fans another opportunity to indulge in the King of Fruits. Whether you're team MSW, D24, or just love a good, gao durian snowskin treat, we've got you covered this Mid-Autumn Festival with this guide to the best durian mooncakes in Singapore.
---
1. Ding Bakery
---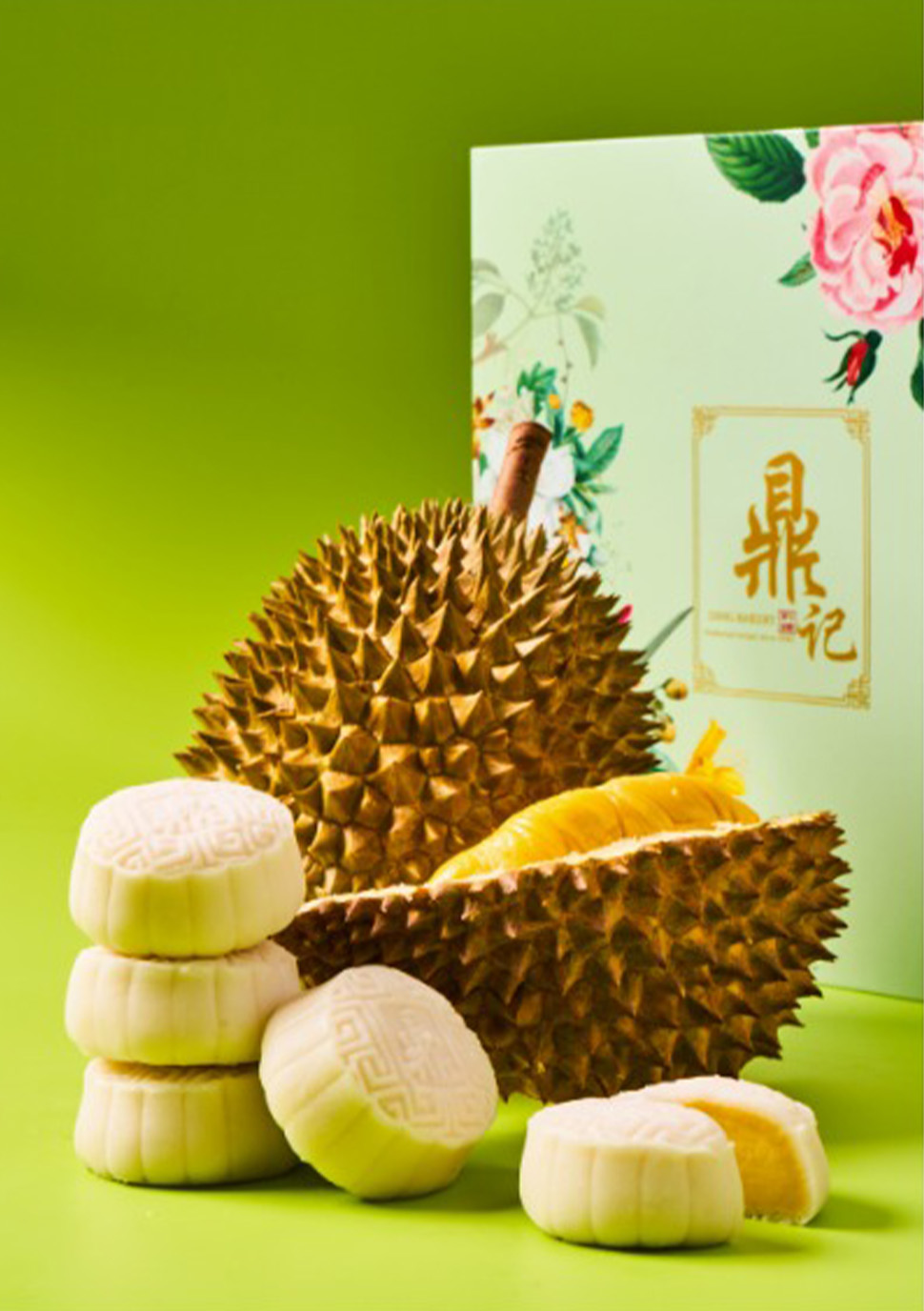 Image credit: Ding Bakery
For a super-rich Mao Shan Wang snowskin mooncake, look no further than Ding Bakery. Their handmade, low-sugar Highland Mao Shan Wang Snowskin Mooncake (U.P. $149.80 for eight pieces) is a MSW lover's dream. QQ snowskin meets pure AAA grade MSW puree, made from durians sourced from the Pahang Highlands, where the best durians are grown. No additives or preservatives are added too, so you can be assured that your purchase is unadulterated durian goodness. 
From now till 22 August, enjoy 30% off when you purchase these durian mooncakes, as well as other mooncakes from Ding Bakery! This lowers the MSW mooncake's price to just around $89.90! The mooncakes also come in a beautiful pastel box, perfect for gifting. Get free delivery when you spend over $100.
---
2. Gin Thye
---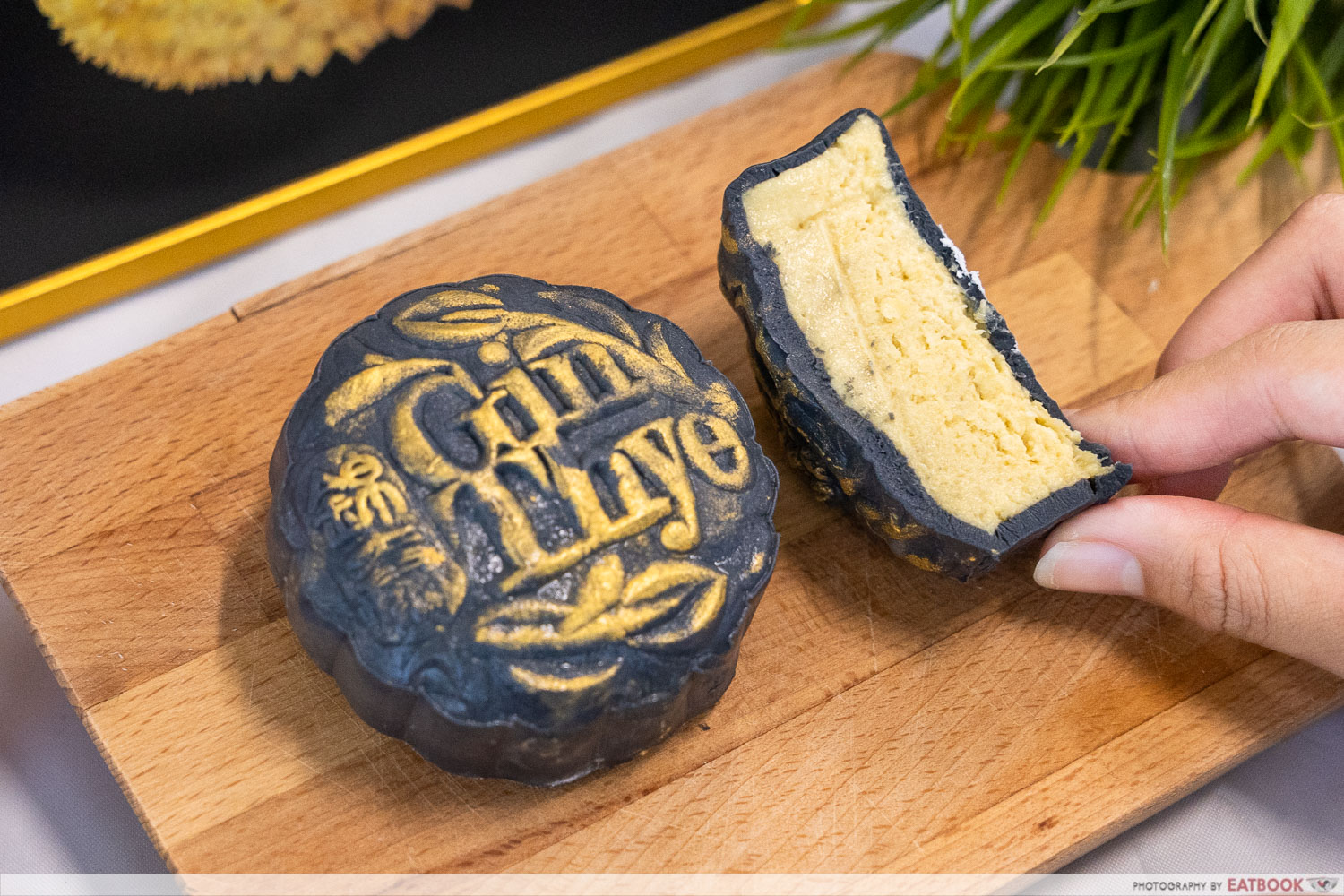 Few durian mooncakes are as memorable as Gin Thye's. Their Snowskin Bamboo Charcoal Mao Shan Wang Mooncake ($128 for two boxes of four each) has a striking appearance, with its dark, charcoal-infused skin decorated by golden imprints of the brand's logo. In terms of texture and taste, the snowskin is soft but not rubbery, while the durian filling is smooth, sweet and aromatic.
Gin Thye's mooncakes can be found at their main store, website, Robinsons'online store, and pushcarts at various locations including Takashimaya, Tangs, Isetan, and BHG. From 15 August to 10 September, each mooncake box you purchase gets you one Lucky Draw scratch card, which could win you prizes such as actual gold-plated bars!
Address: 427 Sembawang Road, Singapore 758394
Opening hours: Daily 8am to 8pm
Tel: 6257 1566
Website
---
3. FORBIDDEN
---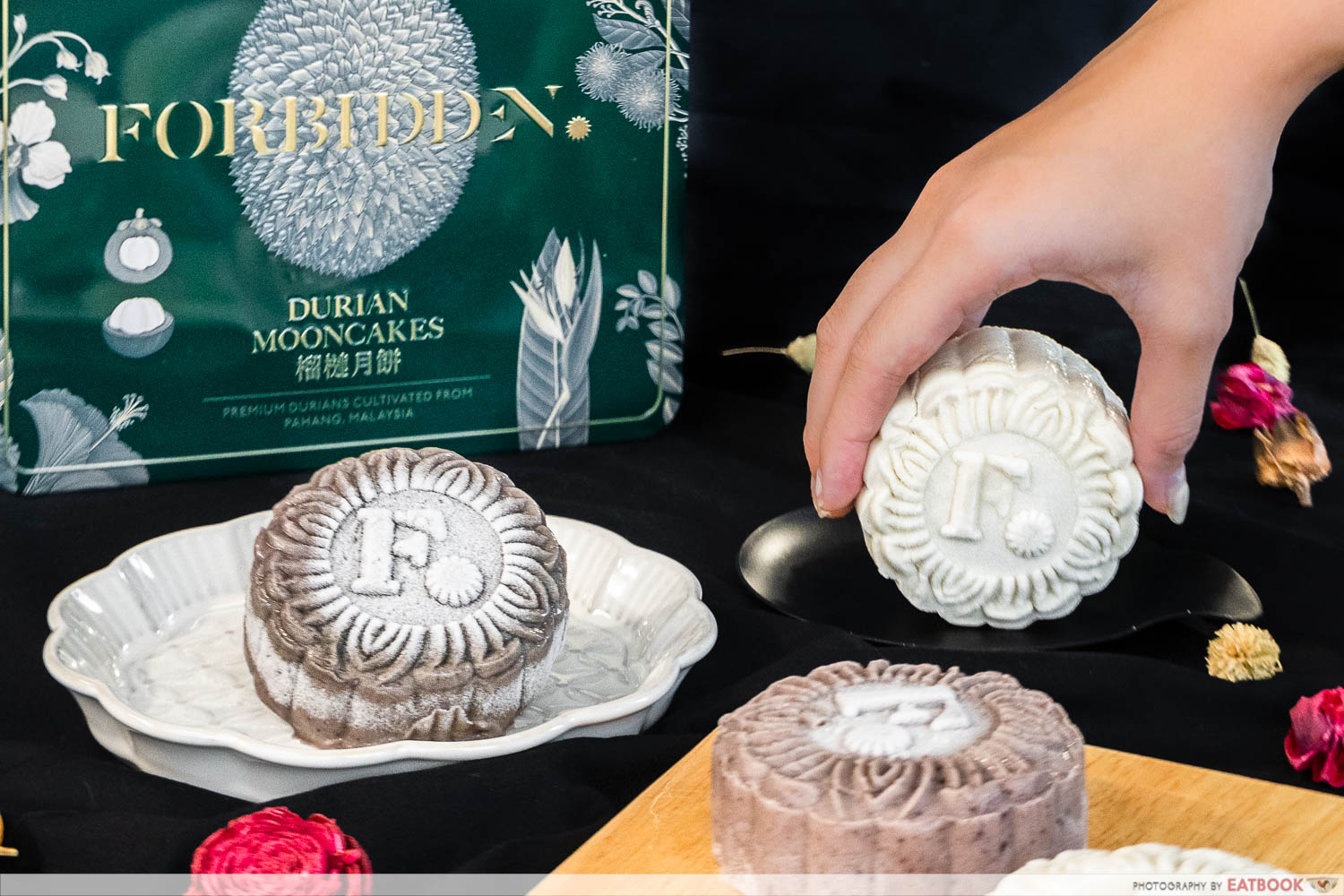 Health-conscious folks out there looking for a durian mooncake treat that checks all the boxes can try FORBIDDEN's Superfood Durian Mooncakes. These are the world's first superfood mooncakes, with two flavours to choose from. The first is an Acai Snowskin Mao Shan Wang Durian Mooncake ($85.30 for four), where the snowskin layer is coloured a beautiful lilac thanks to the use of freeze-dried acai powder, which is known to be high in antioxidants. Next up is their Coconut Snowskin D24 Durian Mooncake ($69.50 for four), with delicate skin made from low-gluten coconut powder. The durian fillings for both are sourced from premium producers in Pahang, so you're getting that full-flavoured durian goodness too. These mooncakes are also made without artificial colouring or flavouring. 
Receive a box of Durian Rolls (eight pieces) with every $100 spent, and free same-day delivery with $200 spent. Early bird offers end on 26 August. Order via the SunnyHills website below.
---
4. Singapore Marriott Tang Plaza Hotel
---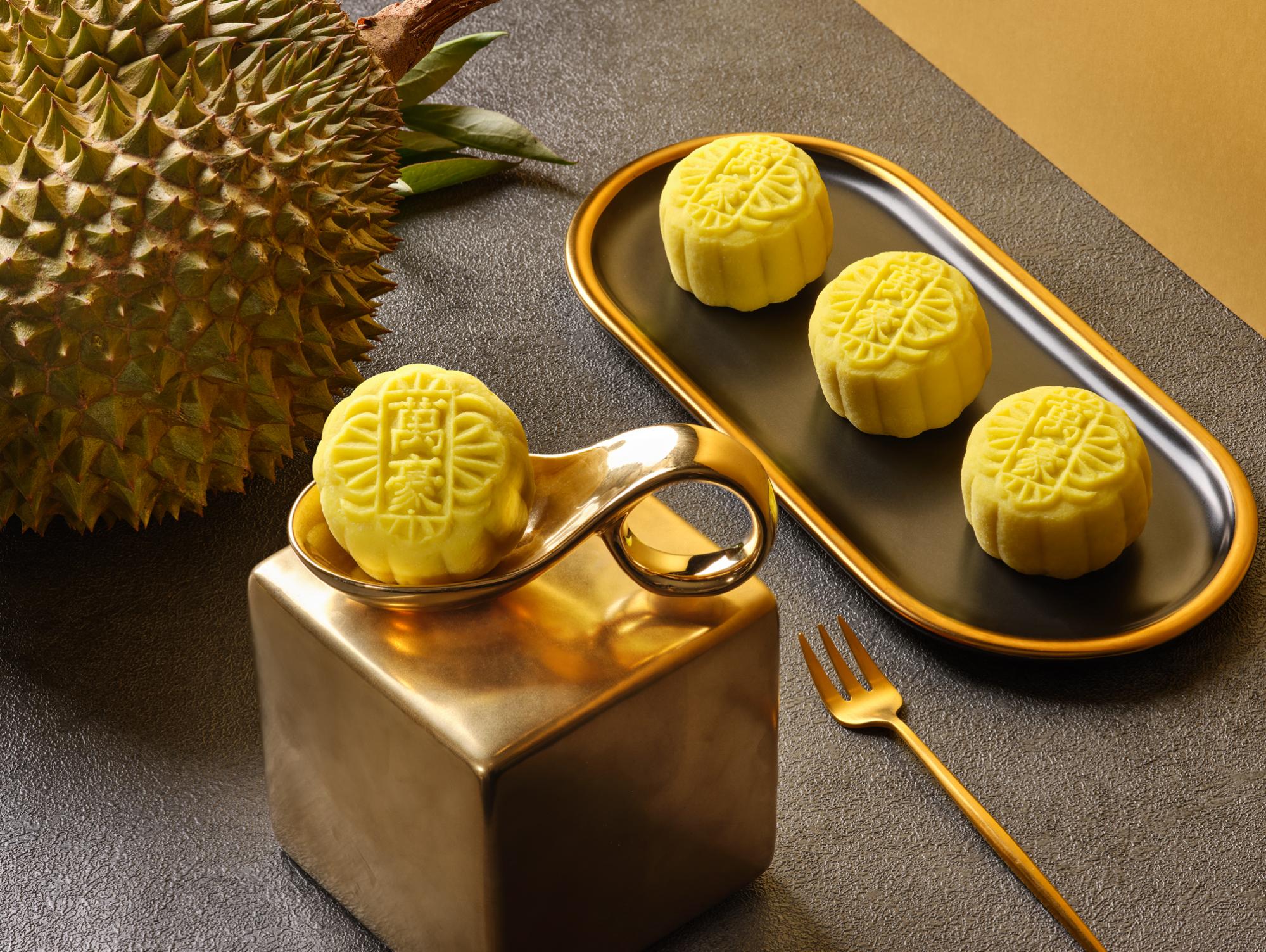 Image credit: Singapore Marriott Tang Plaza Hotel
Singapore Marriott Tang Plaza Hotel's bestselling Pure 'Mao Shan Wang' Premium Grade Snowskin Mooncakes ($98 for eight pieces) returns this year. Expect smooth, chewy snow skin loaded with high-quality MSW durian. Equal measures sweet, bitter, and slightly savoury, these durian mooncakes are practically durian mousse given a Mid-Autumn makeover.
Order from now till 14 August and enjoy 20% off these mooncakes, as well as other flavours from the hotel's catalogue. If you miss this early bird promotion, don't fret. You'll get a 15% discount for orders placed between 15 August to 10 September. Also, opt to self-collect by 10 September and enjoy 8% off your total bill. Free delivery is available if you purchase a minimum of 50 boxes, so consider these if you're getting mooncakes for corporate gifts.
---
5. Royal Durian 
---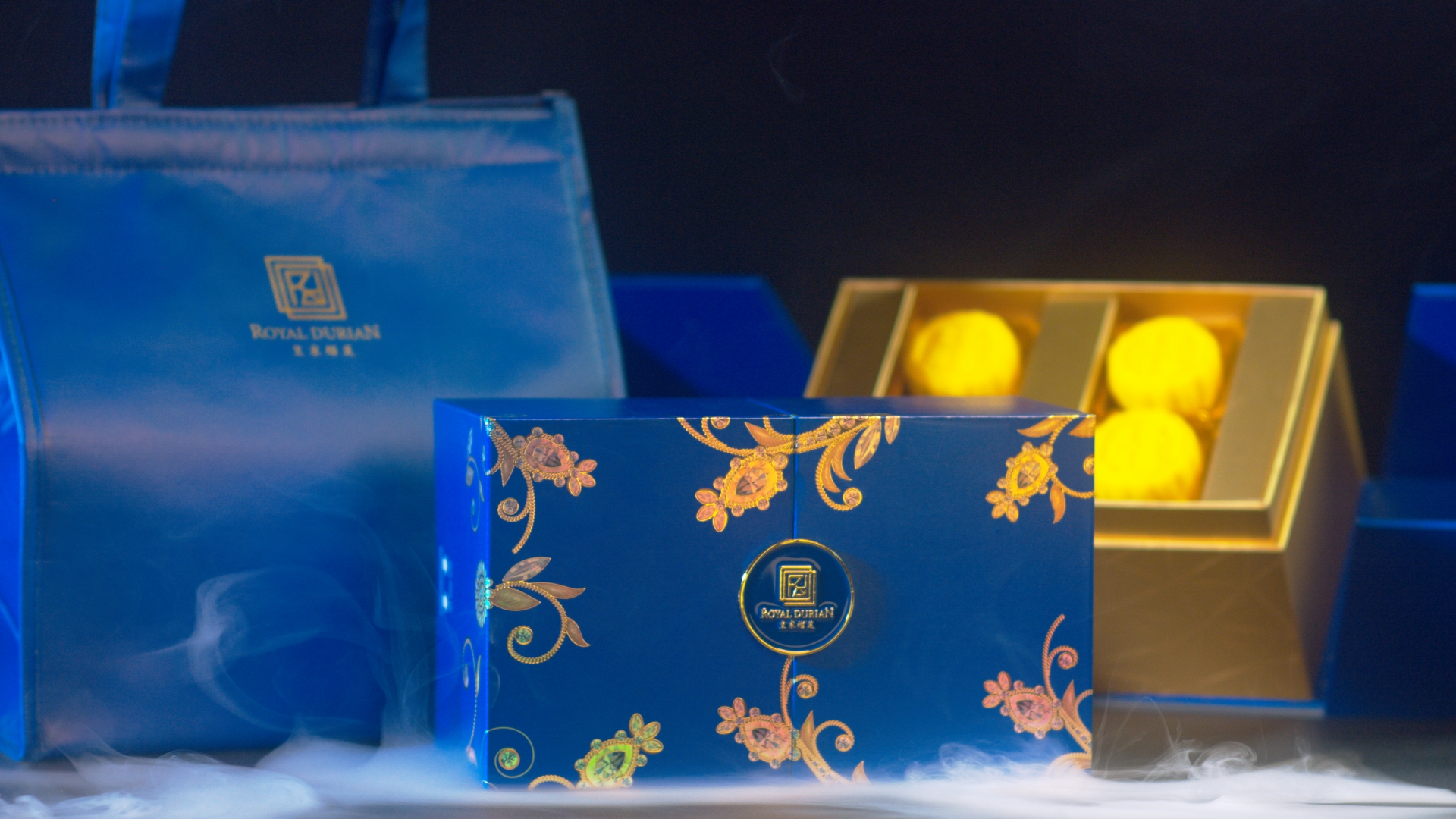 Image credit: Royal Durian
Durian specialists Royal Durian have brought their signature Mao Shan Wang Mooncakes back by popular demand. These snowskin gems are made with next-level premium, hand-peeled MSW flesh, imported daily from Pahang, Malaysia. Because this production process is so intensive, only limited amounts of mooncakes will be available before they're gone for good. Waitlists for a box used to be three weeks long, so fastest fingers first! 
Each box comes with eight pieces, and is priced at $118. Purchase before 18 August, however, and you can nab a box at just $93.80.
---
6. Aroma Truffle 
---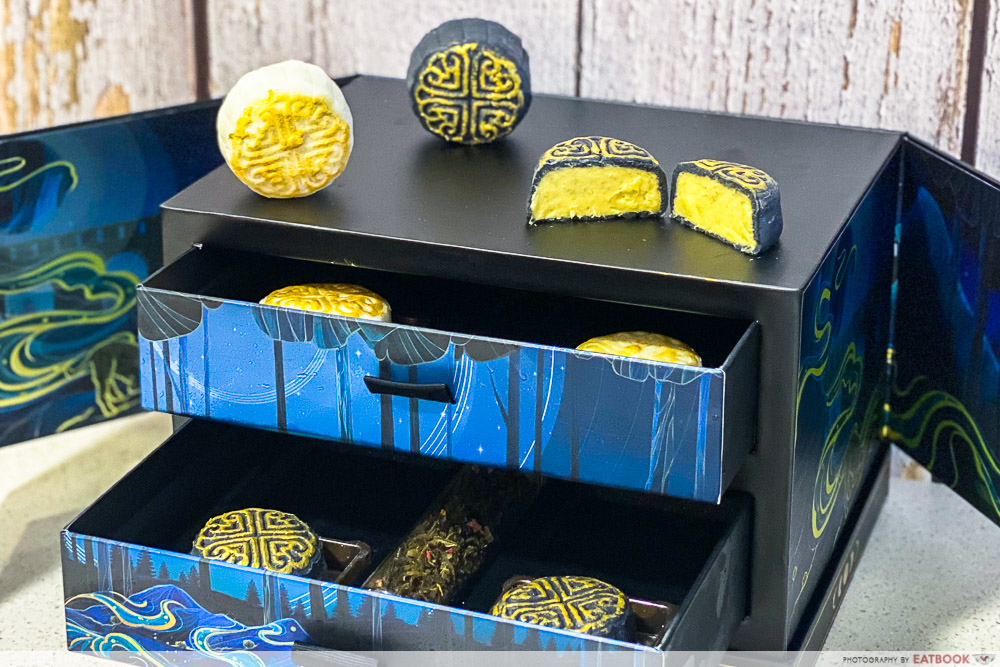 Get your hands on Aroma Truffle's truffle durian mooncakes for peak indulgence this Mid-Autumn Festival. They first launched their 24K gold-dusted mooncakes in 2019 to much acclaim, and have brought them back every year since. Order the Aroma Truffle's Truffle MSW Snowskin Mooncakes box, priced at $108, and get eight pieces of durian mooncakes in two flavours: Frosty MSW and Onyx Truffle MSW. The former is pure Pahang MSW puree and QQ, mochi snowskin, while the latter infuses truffle into the mooncake skin, for an aromatic hit. 
From now till 1 September, purchase this mooncake set and get 40% off other Aroma Truffle products, like their famed truffle potato chips.
---
7. Goodwood Park Hotel 
---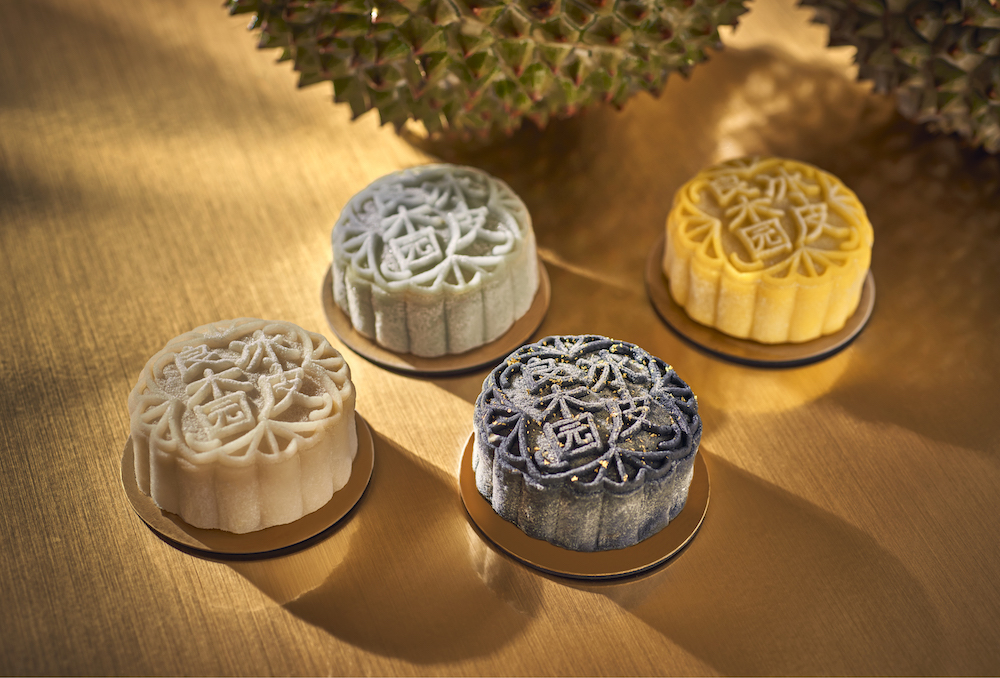 Image credit: Goodwood Park Hotel
Goodwood Park Hotel is famous for their durian offerings, so you know their durian mooncakes are going to be top-notch. Pick from three types of durian snowskin mooncakes in their selection, all filled with super gao, premium durian puree: Mao Shan Wang (from $63), Black Thorn (from $76), and D24 (from $52). 
Prices start at boxes of two, but you can also purchase boxes of four. Order before 21 September and enjoy 15% off with a Citibank, DBS, POSB, HSBC, or UOB card. Terms and conditions apply. 
---
8. Regent Singapore 
---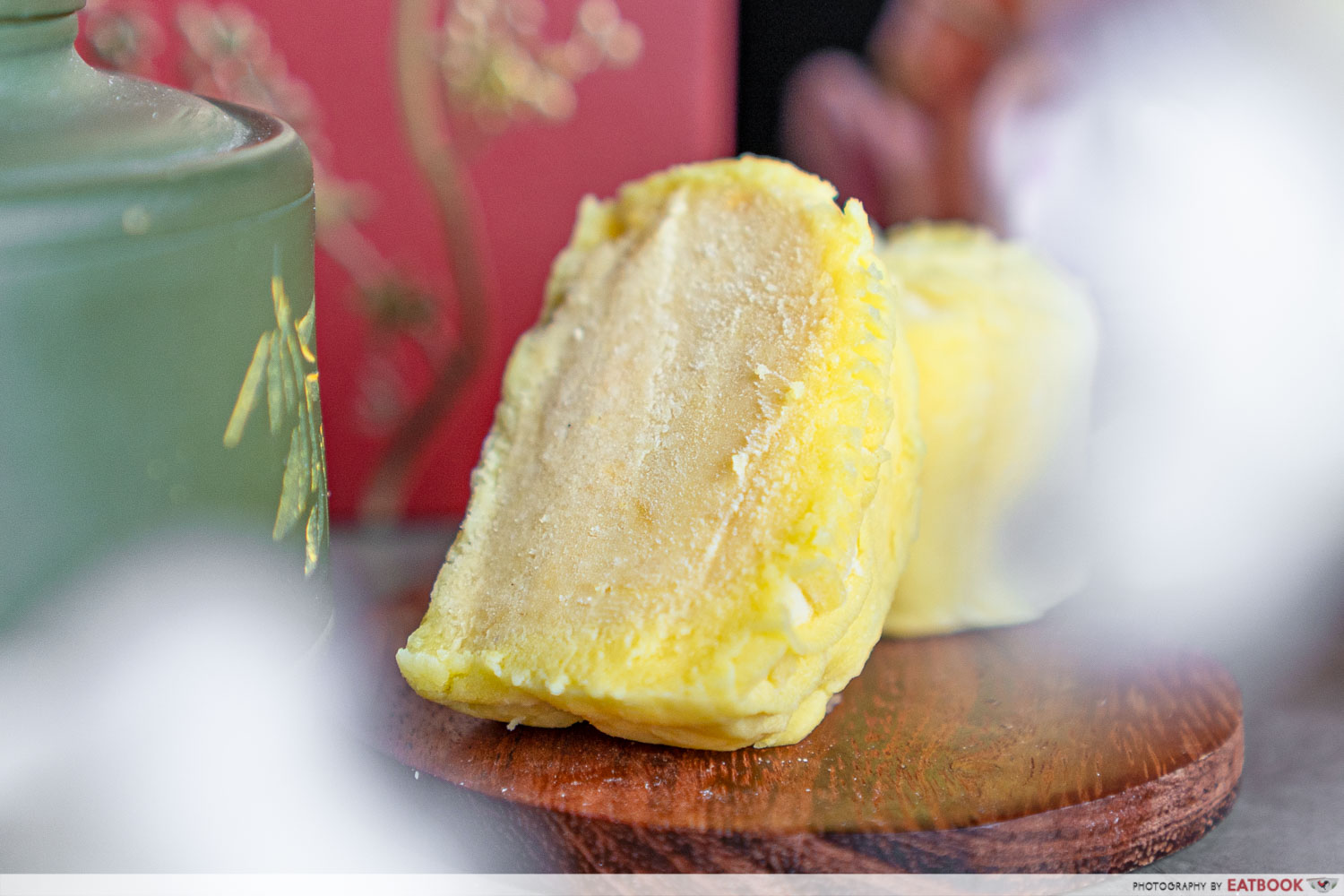 Regent Hotel Singapore's Mao Shan Wang Durian Mooncakes (from $52) are available in sets of two or four, all housed in the hotel's sleek dusky red and gold boxes. The Mao Shan Wang snowskin is a perennial bestseller here, as they contain a lush, bittersweet filling that tastes as close as you can get to actual MSW flesh.
If you want to level up your Mid-Autumn Festivities, the hotel is also offering bottled cocktails created by the globally-acclaimed Manhattan Bar, priced at $26.
---
Durian snowskin mooncakes in Singapore for Mid-Autumn Festival 2022
---
Now you've got your durian mooncake orders sorted, check out our other mooncake guides to diversify what you bring to the fam gatherings in September. We've got a list of affordable mooncakes that are great for gifting, and our mooncake deals guide, with discounts up to 35% off.
This post is brought to you by Ding Bakery, Gin Thye, SunnyHills, and Singapore Marriott Tang Plaza.
Featured image adapted from Goodwood Park Hotel,Singapore Marriott Tang Plaza Hotel,and Singapore Marriott Tang Plaza Hotel.
10 Affordable Mooncake Sets To Gift Family And Friends This Mid-Autumn Festival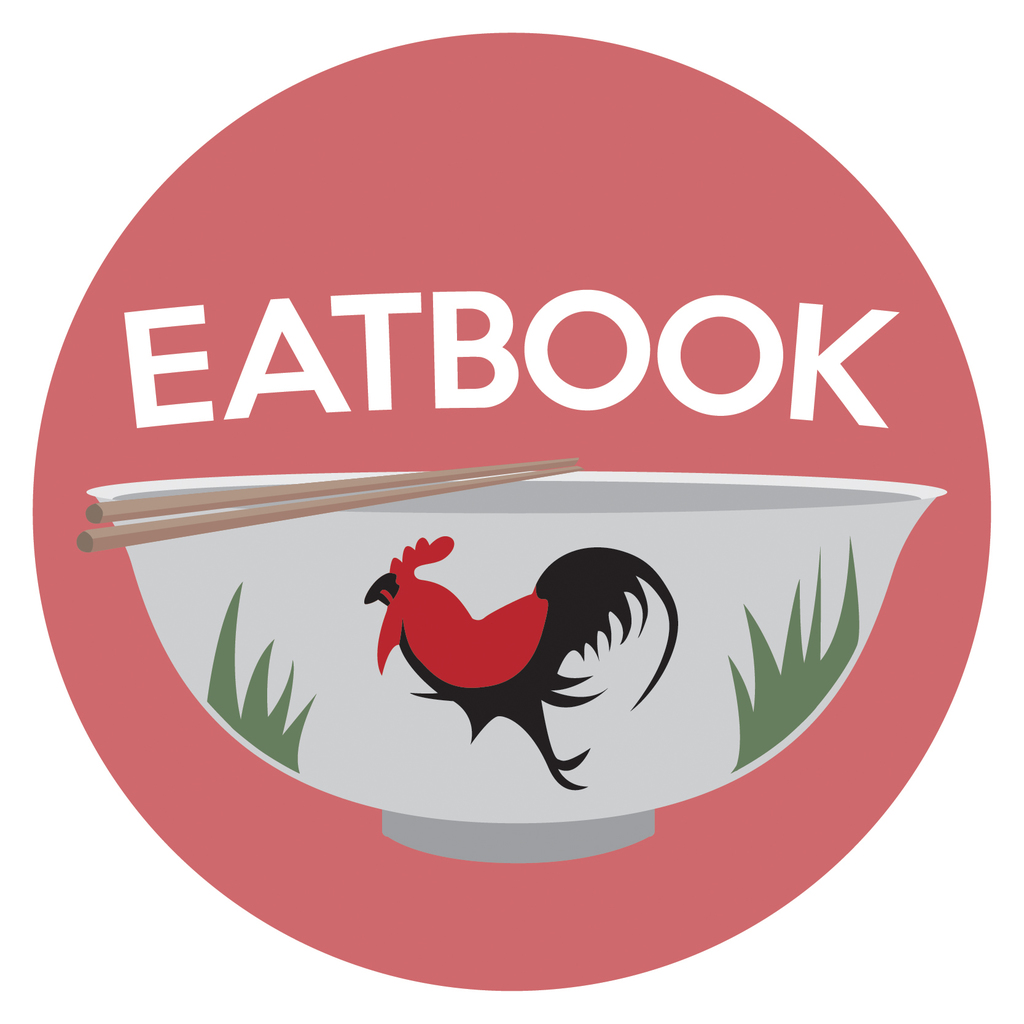 Drop us your email so you won't miss the latest news.