---
Lunch deals at Esplanade
Mall
---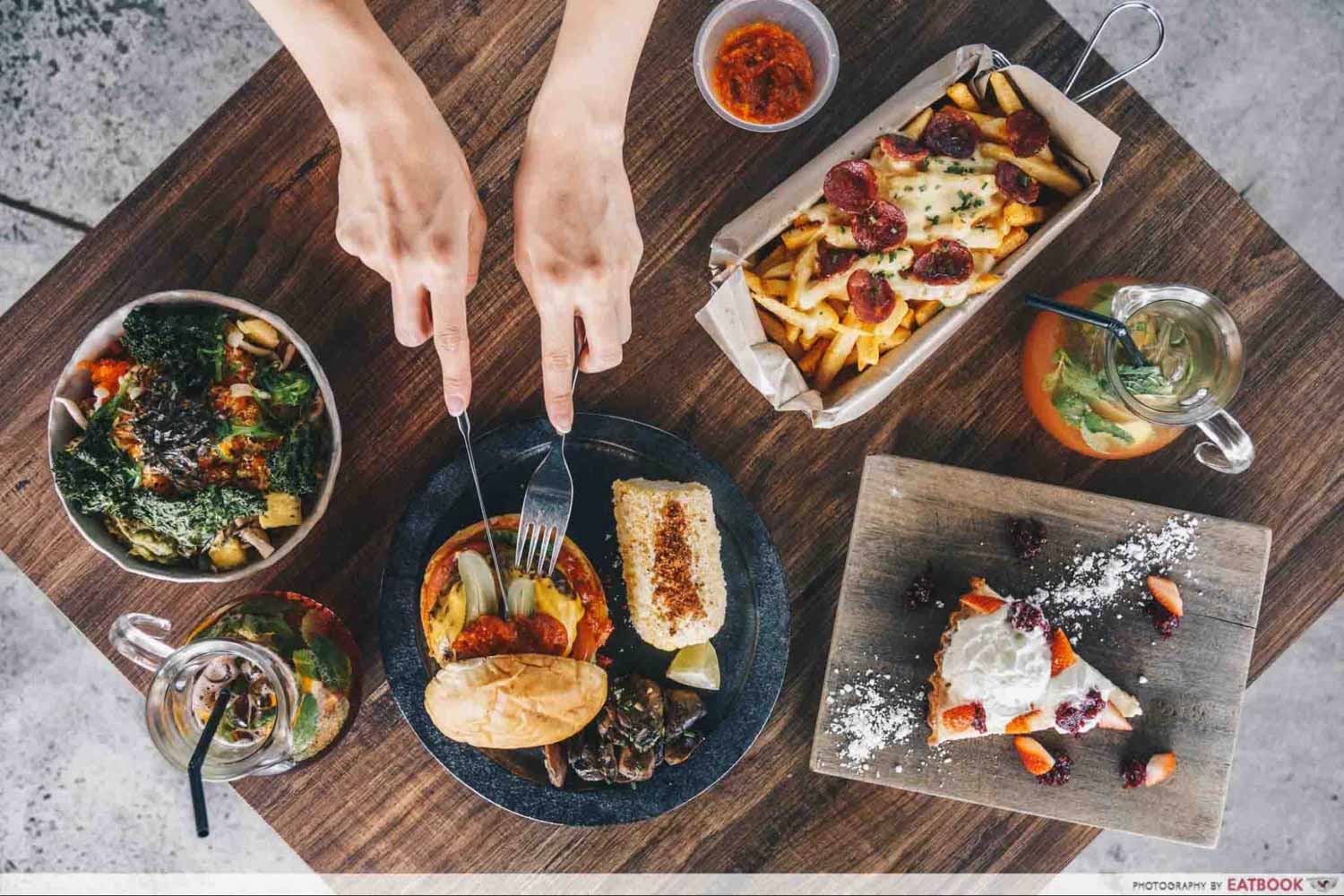 Just like any other Singaporean, I love a great discount. Although I'm only in my early 20s, I can feel the auntie in me growing. After one too many treat ma' self purchases during year-end sales, I'll need to rely on food discounts to tide over the remaining days of work.
If you're in the same boat as me, head down to Esplanade – Theatres on the Bay. From now until 15 March 2020, the national performing arts centre will be rolling out a lunch promotion for you and your kakis to snag. Four is the magical number as an order of three mains scores you the fourth one for free. Check out our list of five Esplanade eateries where you'll get dibs on this lunch deal.
---
1. Alter Ego
---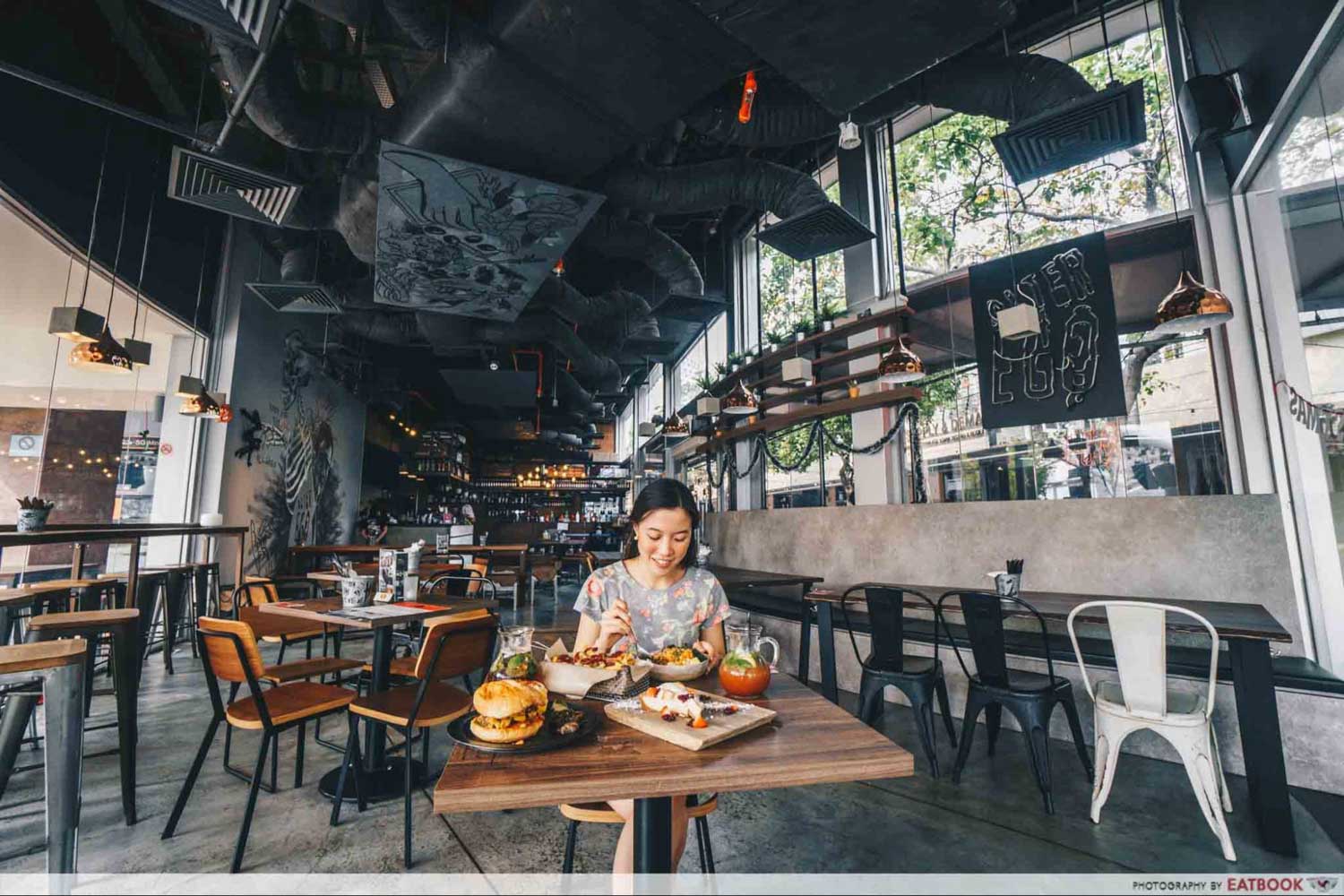 With warm natural wood contrasting against harsh grey concrete, Alter Ego exudes an easy-going vibe that's great for unwinding during a quick lunch break. The rebellious twin to their sister cafe A Poke Theory, this hipster joint breaks away from pastel walls to bring us murals, neon signs, and a sinful spread of sweet and savoury dishes.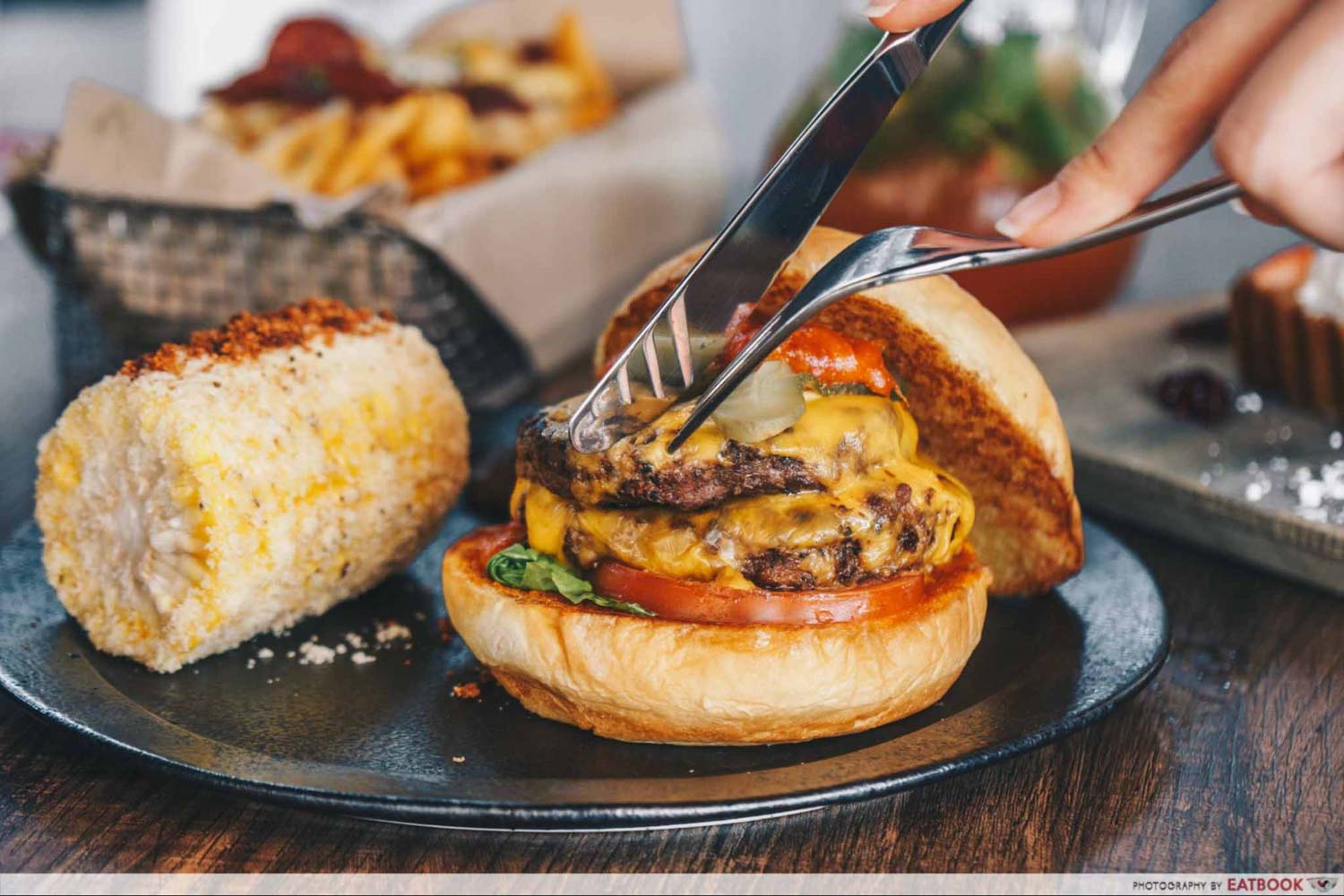 Feast with their Double Patty Melt ($22++) which comes with a side of grilled Mexican corn and sauteed thyme mushrooms. Made with a good ratio of wagyu fat to ground chuck, these thick beef patties are robustly flavoured, and further elevated by sweet and savoury bacon ketchup.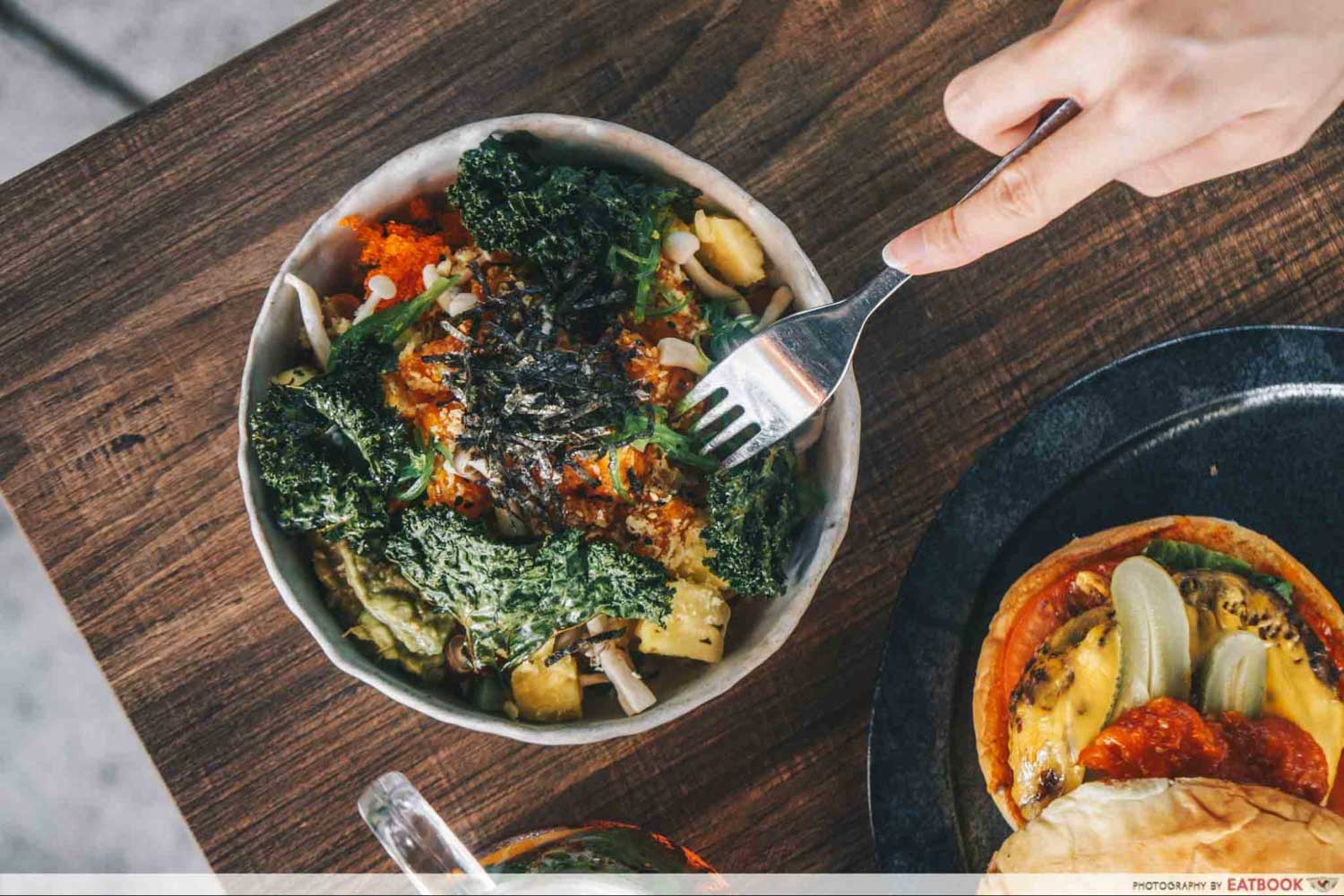 If you're still hoping to tick off this year's resolution of healthy eating, head straight for their selection of poke bowls and opt for brown rice as your grain base. The Original Poke Shaker ($17++) is a glorious Hawaiian rice bowl featuring a colourful assortment of vegetables, fruits, and a liberal scoop of diced salmon. These sweet-tasting chunks of fish were elevated by their earthy and savoury shoyu marinade. A spoonful of this salmon poke bowl was refreshing on the palate, with a mix of piquant and sweet flavours from the honey pineapple and cherry tomatoes.
Share the joy of their Pizza Fries ($14++) with friends. If you've got extra stomach space for dessert, have a go at their tangy and sweet Lemon Icebox Pie ($8++).
Unit number: #01-13D, Esplanade Annexe
Opening hours: Mon-Fri 12pm to 11pm, Sat-Sun 11am to 11pm
---
2. Straits Chinese Signatures
---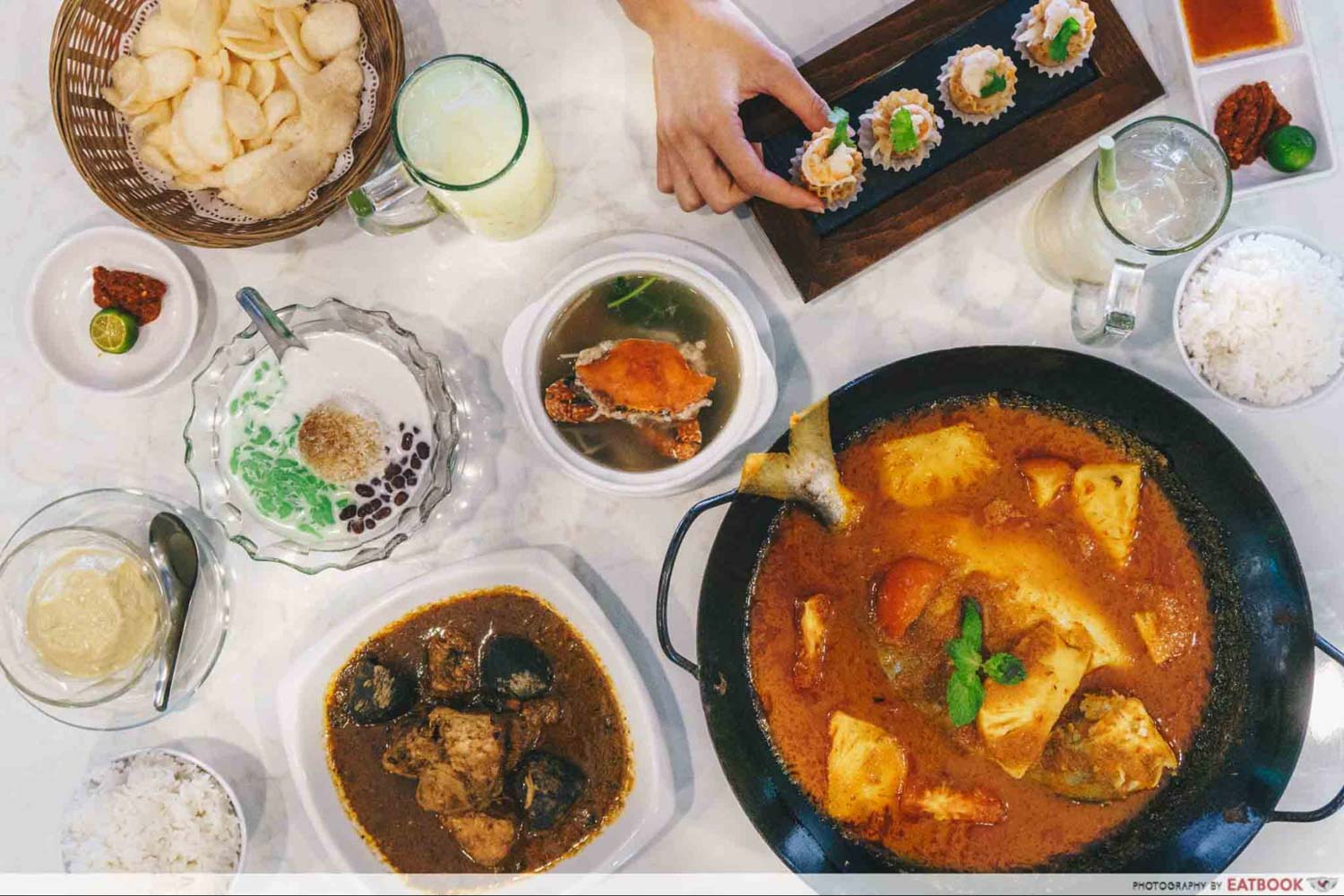 Peranakan cuisine is hard to master, but you can trust the 66 years of experience Straits Chinese Signatures has in the trade. Currently run by the third generation, this Nyonya restaurant has been using the same recipes passed along generations. Peranakan food is all about sharing and their comprehensive menu features Nyonya classics such as Ayam Buah Keluak ($18.80++). This savoury dish requires an acquired taste with its distinct nutty and earthy flavour profile.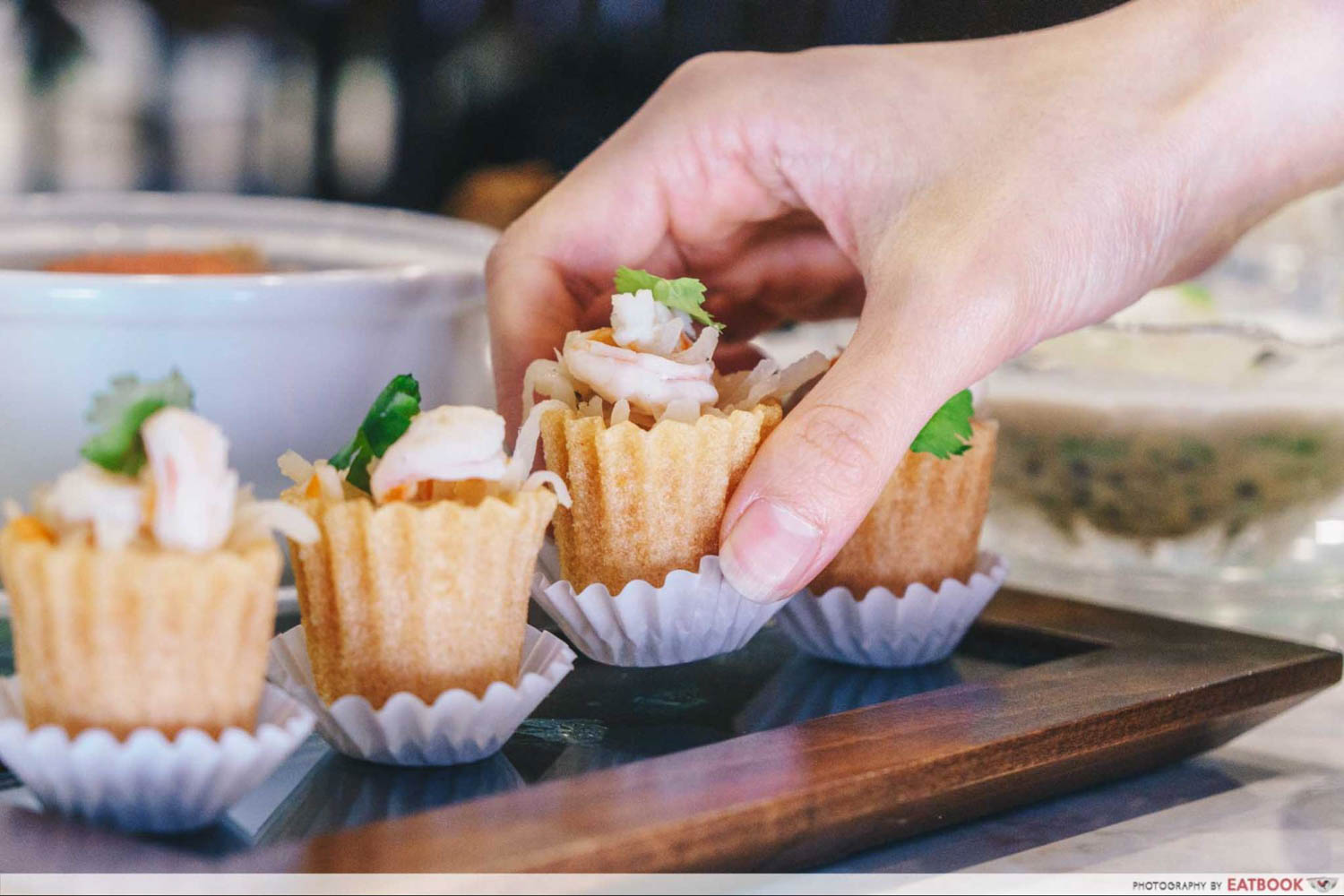 It's hard for me to resist their Nonya Kueh Pie Tee ($8.80++) as these adorable mini popiah-filled cups are easy to pop in your mouth with a single bite. Crisp pastry shell cups are filled to the brim with sauteed shreds of jicama and carrots, and finished with a sweet and crunchy prawn. Add a swipe of their house-made sambal belacan for a spicy kick.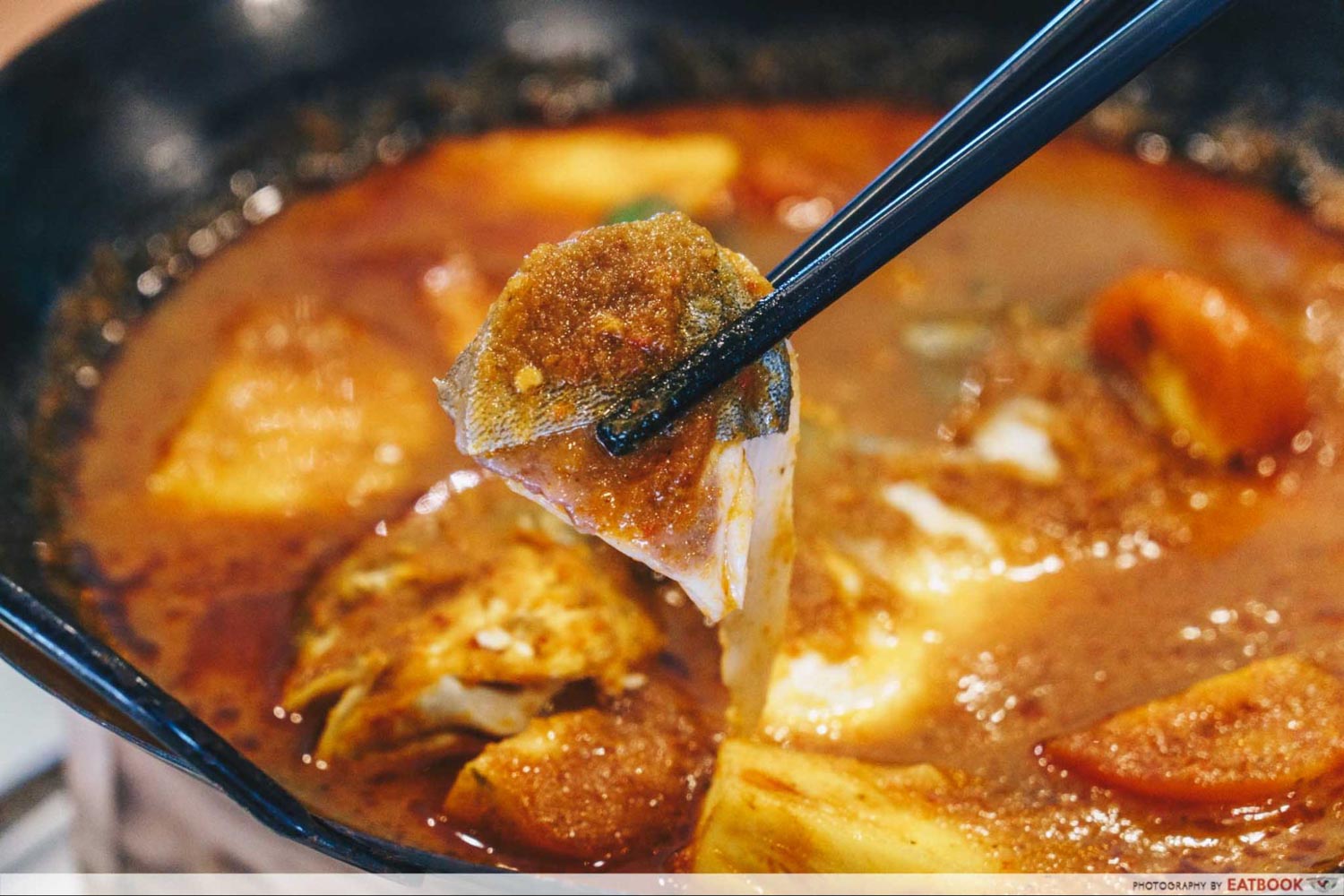 My dining companion and I kept going back for more of their Ikan Assam Pedas ($36.80++). Despite being bathed in a thick, red gravy, this fish had no hints of spiciness. Instead, the tangy sauce went hand-in-hand to enhance the tender and sweet-tasting fish. Given that pomfrets have a high price tag, this flavour-packed dish definitely gives a bang for your buck.
Unit number: #02-21, Esplanade Mall
Opening hours: Daily 11:30am to 2:30pm, 6pm to 9pm
---
3. Tomo Izakaya
---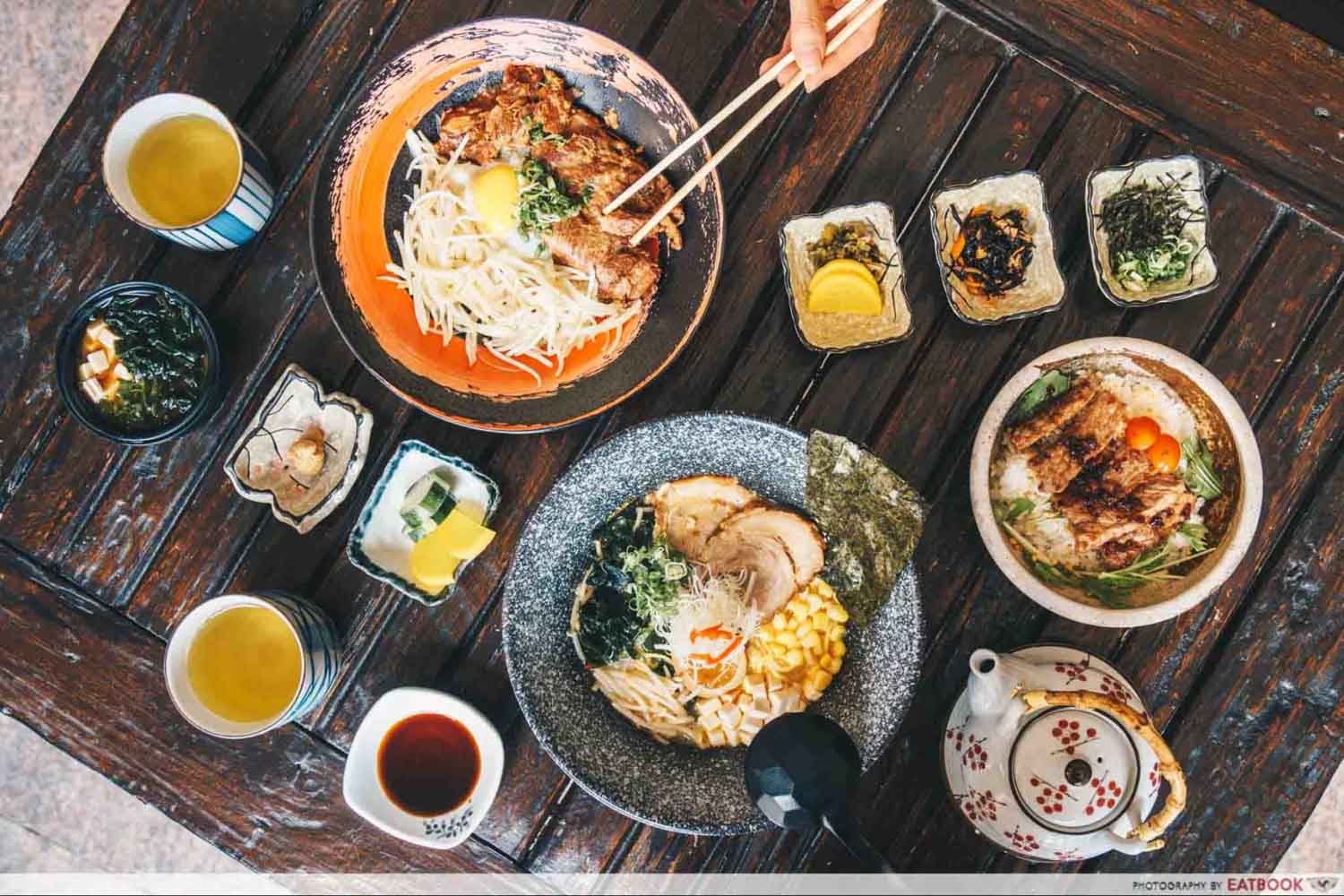 Besides serving typical Japanese bar grub, Tomo Izakaya also offers a variety of traditional dishes that would fuel you for the rest of the afternoon. Their extensive menu ranges from small bites, including sushi and skewers, to more substantial rice bowls such as the Signature Soki Don ($19++). Chunks of tender braised pork rest on a bed of fluffy Japanese pearl rice. Mix in the runny onsen egg for added creamy notes, which enhance the savoury and well-seasoned meat.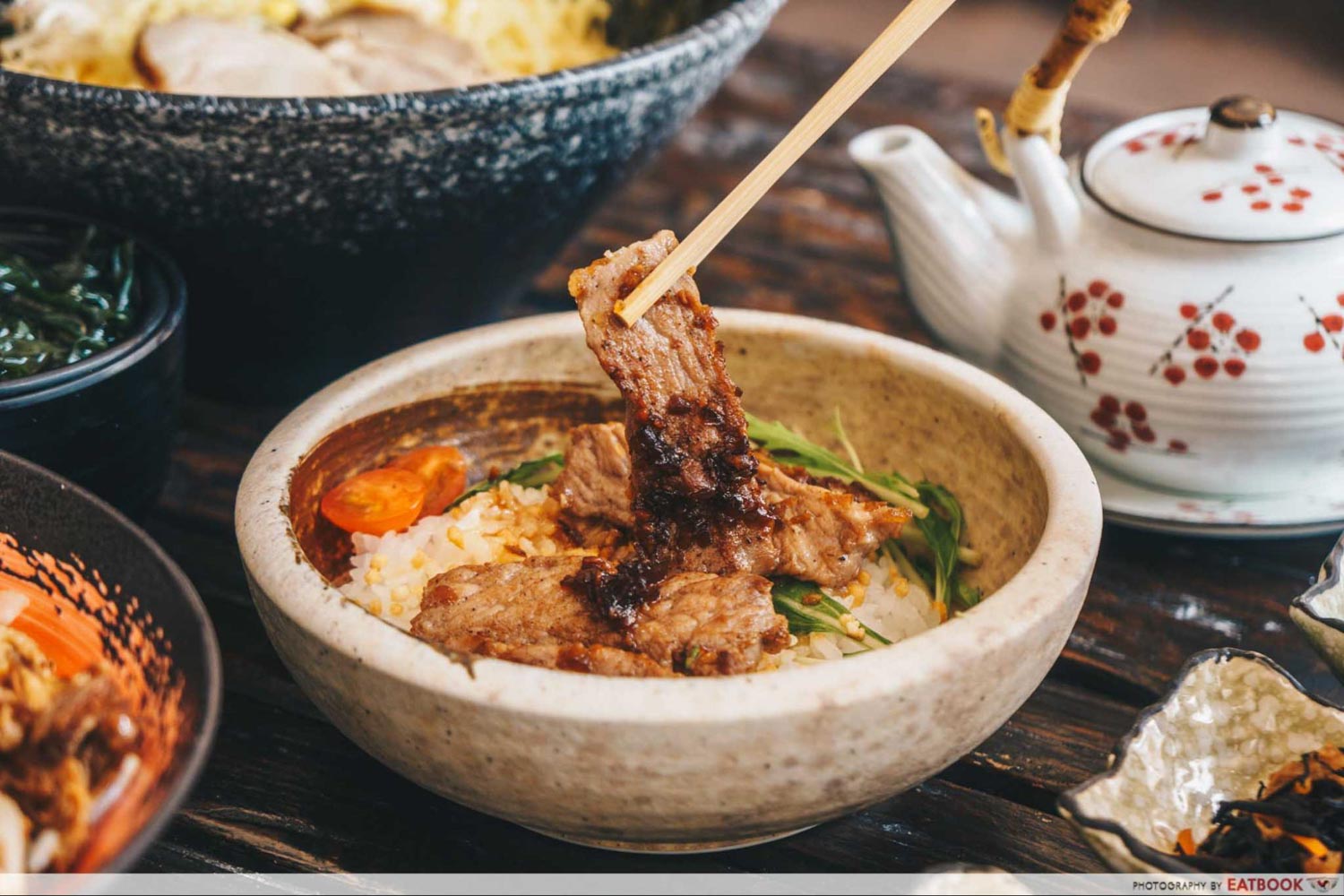 If you're in the mood to splurge, check out their exquisite Gyu Steak Chazuke ($26++). A bite of these juicy slices of grilled wagyu beef melts in your mouth, sending a wave of bold beefy flavours across your taste buds. For an added oomph, dip a beef slice in the accompanying sesame paste that is reminiscent of wasabi. The teapot of fish stock soup may be light-tasting, but it played a supporting role to the meat's robust flavour profile.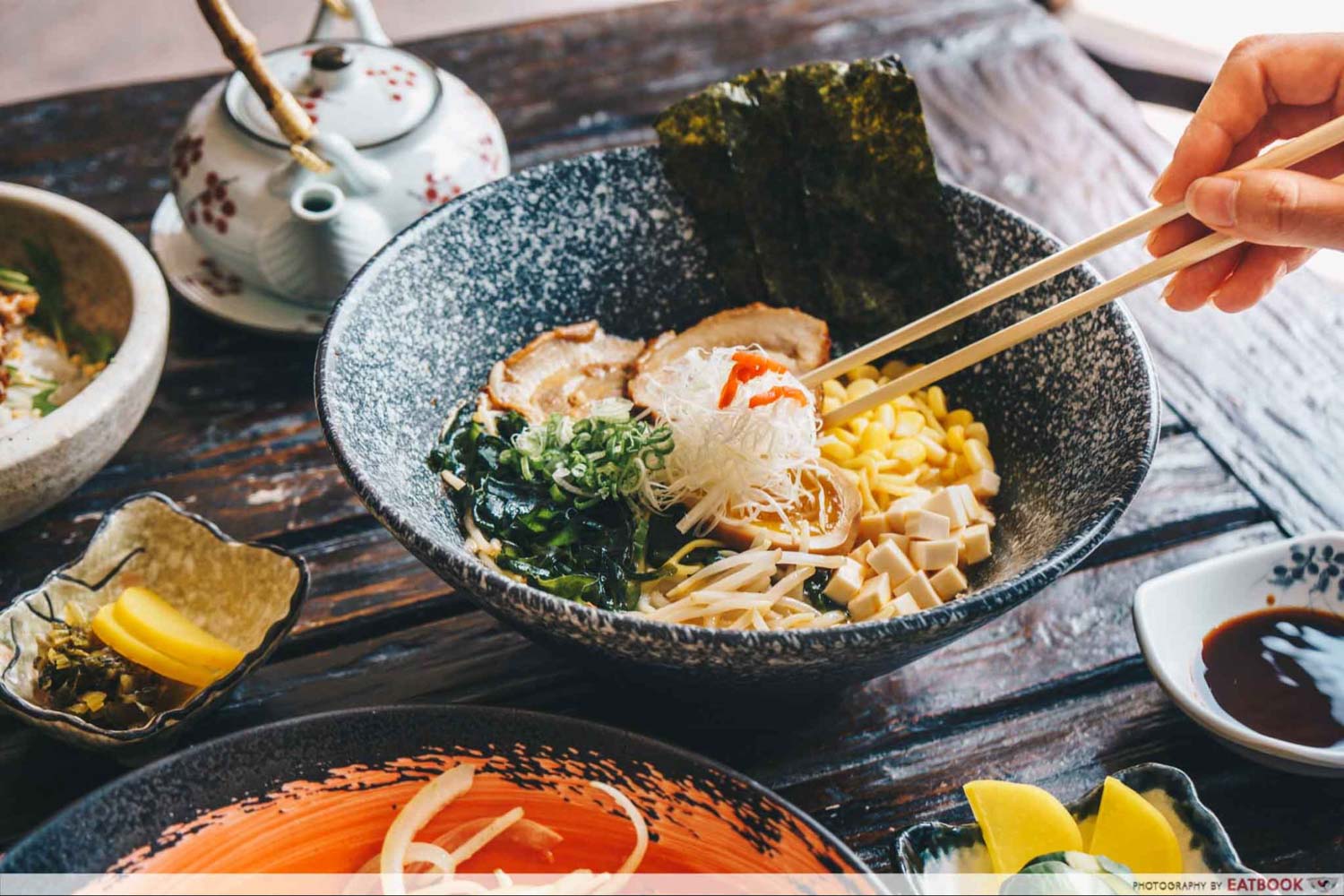 A hearty bowl of TOMO Pirikara Ramen ($18++) is a great way to warm yourself up with the recent chilly weather. Slurp these noodles and enjoy the creamy pork broth that comes with a mild spicy kick. This dish is packed with a generous serving of blanched beansprouts, tofu, and corn, which provide a textural contrast to the soft and succulent char siu slices.
Unit number: #01-09, Esplanade Mall
Opening hours: Sun-Thur 12pm to 3pm, 5pm to 11pm, Fri-Sat 12pm to 3pm, 5pm to 12am
---
4. Noosh Halal Noodle Bar and Grill
---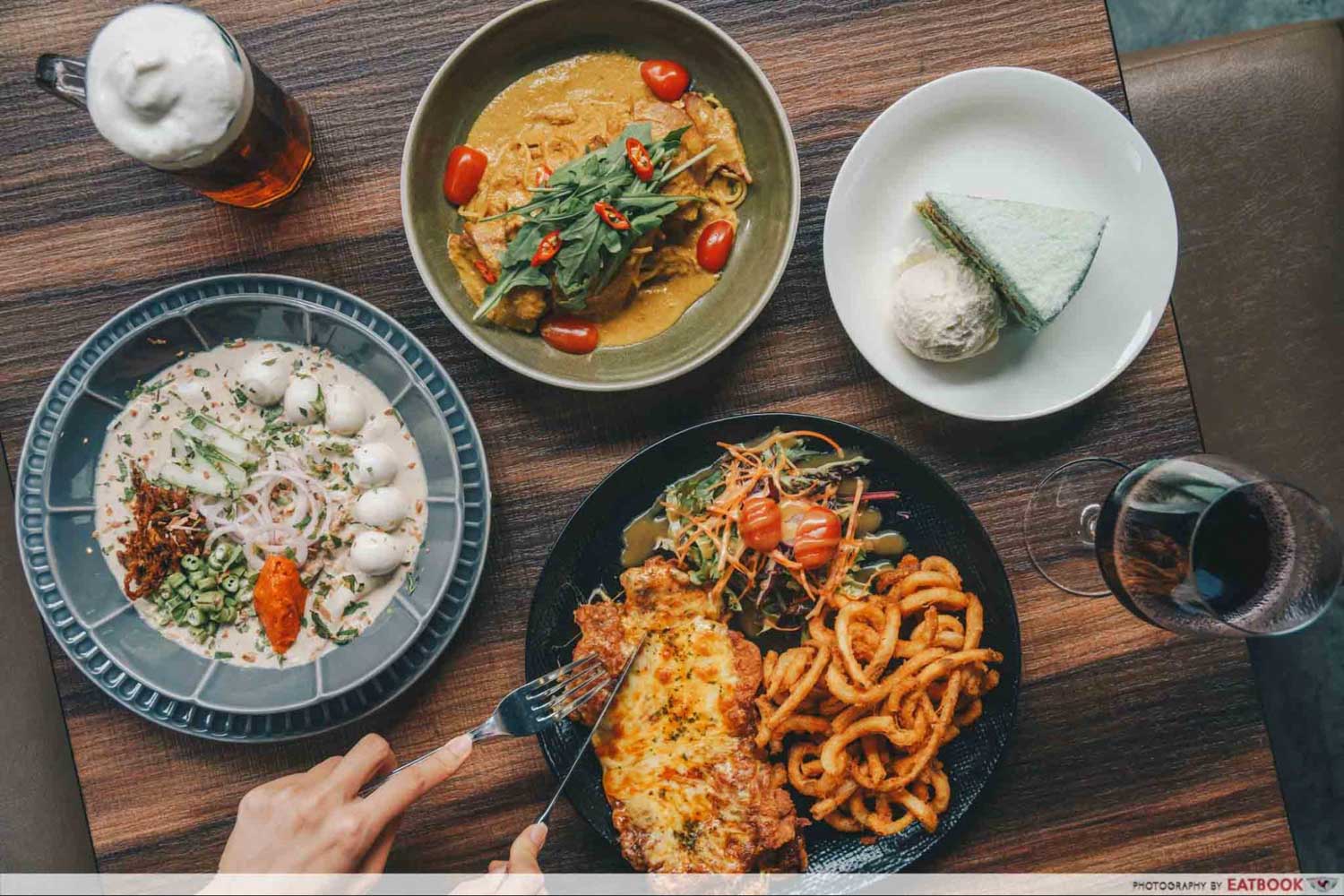 We've got our halal homies covered with Noosh Halal Noodle Bar and Grill. This Muslim-owned eatery serves classic Asian dishes with a Western twist. A dish to try is their Smoked Duck Lemak Pasta ($18.90++). Tossed in a cream-based sauce, the al dente pasta is topped with thick slices of smoked duck. Take a closer look and you'll see chilli padi seeds dotting the spaghetti. I should have taken this as a fair warning as the intense spicy kick left my tongue numb.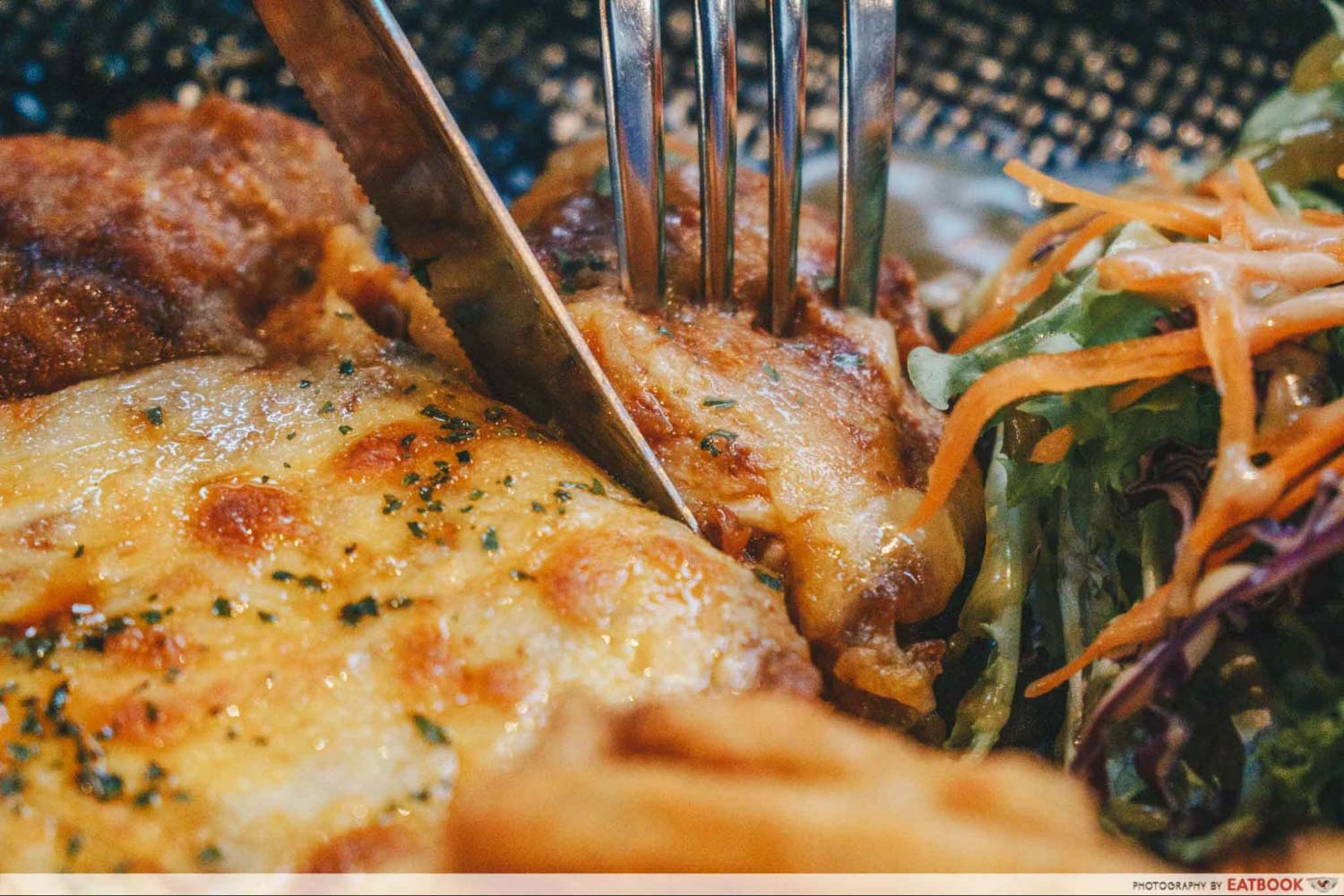 Those who enjoy spicy food should not miss out on their Sambal Bali Chicken Cutlet ($24.90++). This massive dish features a deep-fried slab of meat coated with a thick layer of sambal chilli and topped with melted cheese. The crunchy breaded crust gives way to succulent and juicy meat on the inside. Unlike the previous dish, the numbing spiciness in this chicken cutlet is balanced out by the creamy cheesy topping.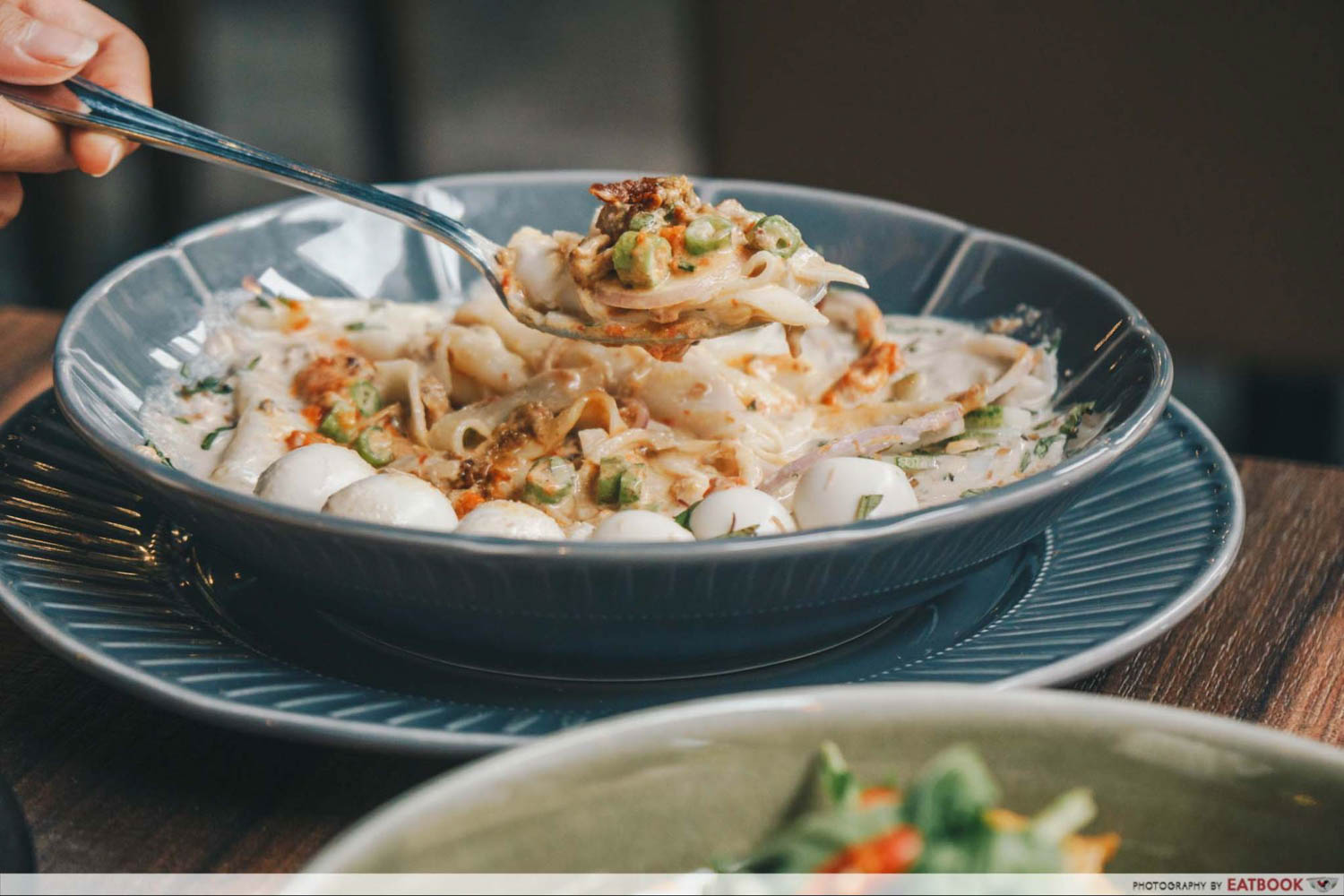 For more traditional Malay fare, check out their Kelantan Laksa ($14.90++). Flat rice noodles are bathed in a thick gravy made with coconut milk and fish stock. The aromatic scents wafting from this dish reminded me of laksa, but lacked the familiar spicy taste. This was easily resolved by mixing in the sambal chilli which painted the white gravy with red hues.
Wrap up this spicy meal with a slice of their Ondeh Ondeh Cake ($10.90++). I especially liked how the moist pandan sponge cake was generously layered with a gula melaka filling that was speckled with crunchy palm sugar bits and coconut flakes.
Unit number: #01-13B, Esplanade Annexe
Opening hours: Mon-Thur 12pm to 12am, Fri 3pm to 1am, Sat 12pm to 1am, Sun 12pm to 10pm
---
5. Barossa
---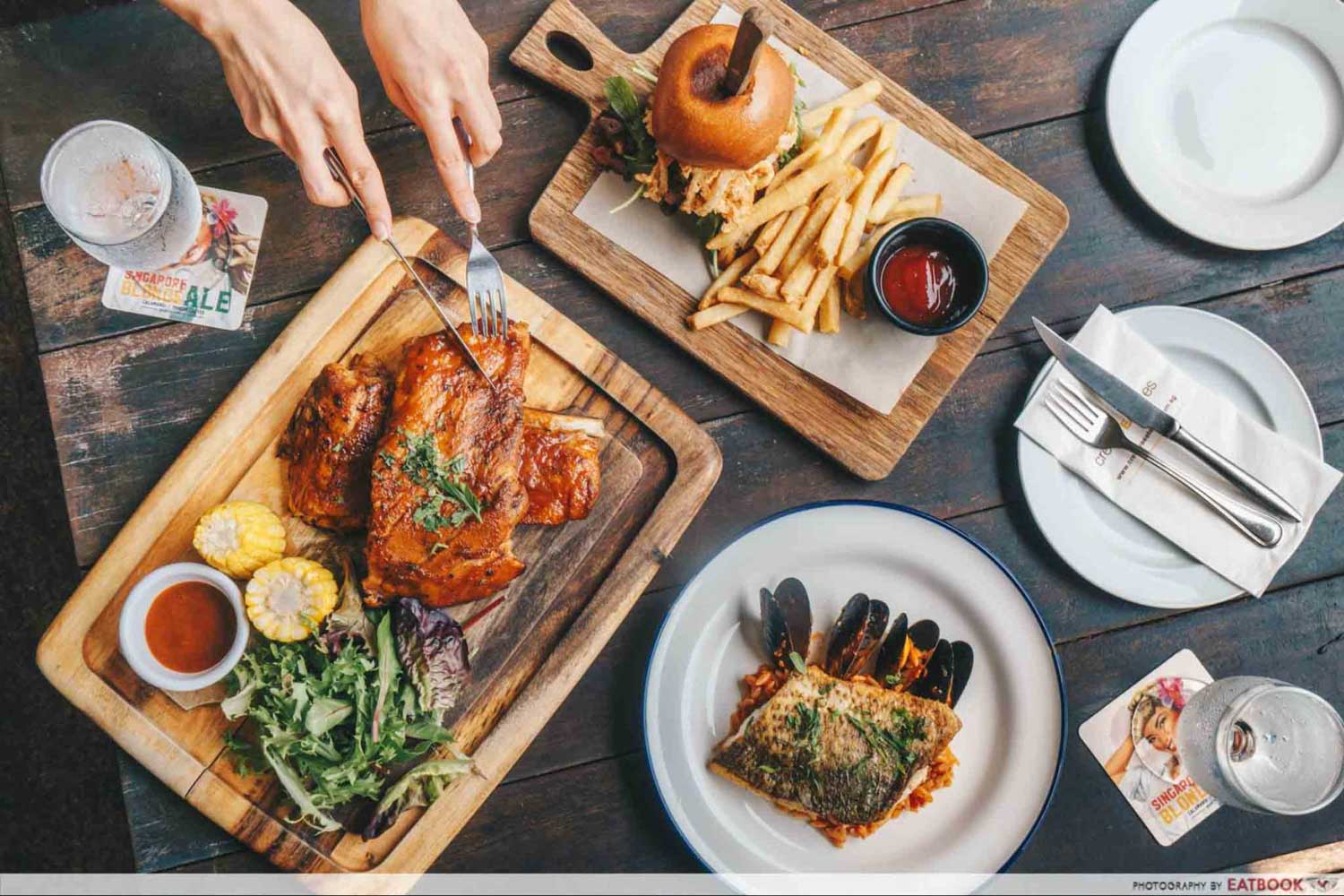 Relax to a great view of Singapore's skyline with Barossa's al fresco dining area, or opt for the comfort of their air-conditioned indoor space. This casual bar offers hearty Western fare including the Barossa Beef Steak Burger ($28++). Chargrilled slices of medium-rare beef are sandwiched between two buttered brioche buns and served with a side of thick-cut russet potato fries. A generous dollop of their savoury house-made cheese sauce on the well-seasoned beef chunks wrapped up the burger in harmony.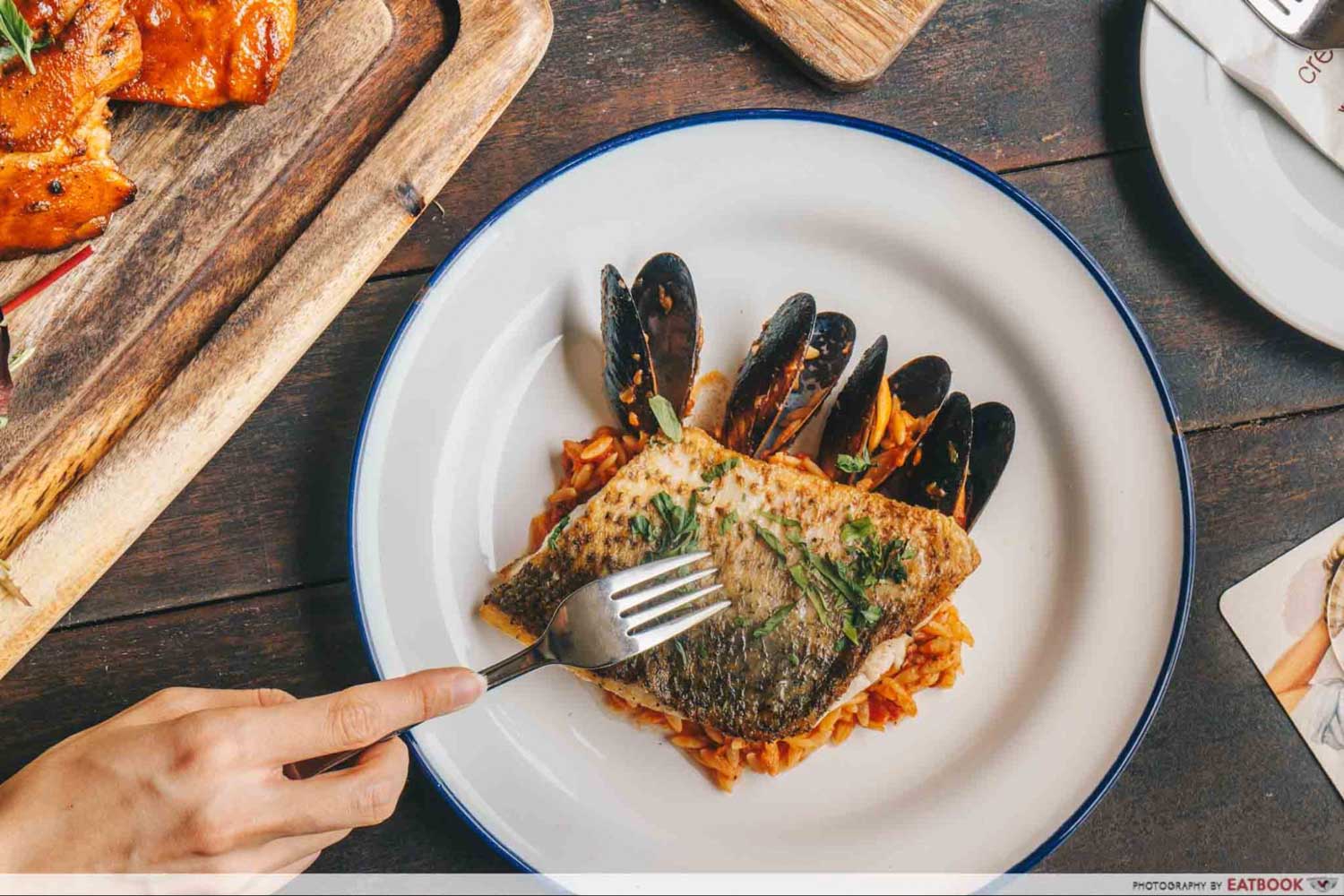 It's easy to fall into a food coma after lunch, but you can avoid this with Barossa's wholesome Oven Roasted Barramundi ($29++). The fish's crisp skin gave the plump meat a light flavour, which paired well with the tomato-based orzo pasta. The accompanying shells of mussels were tossed in this same tomato sauce to help bring out its natural sweetness.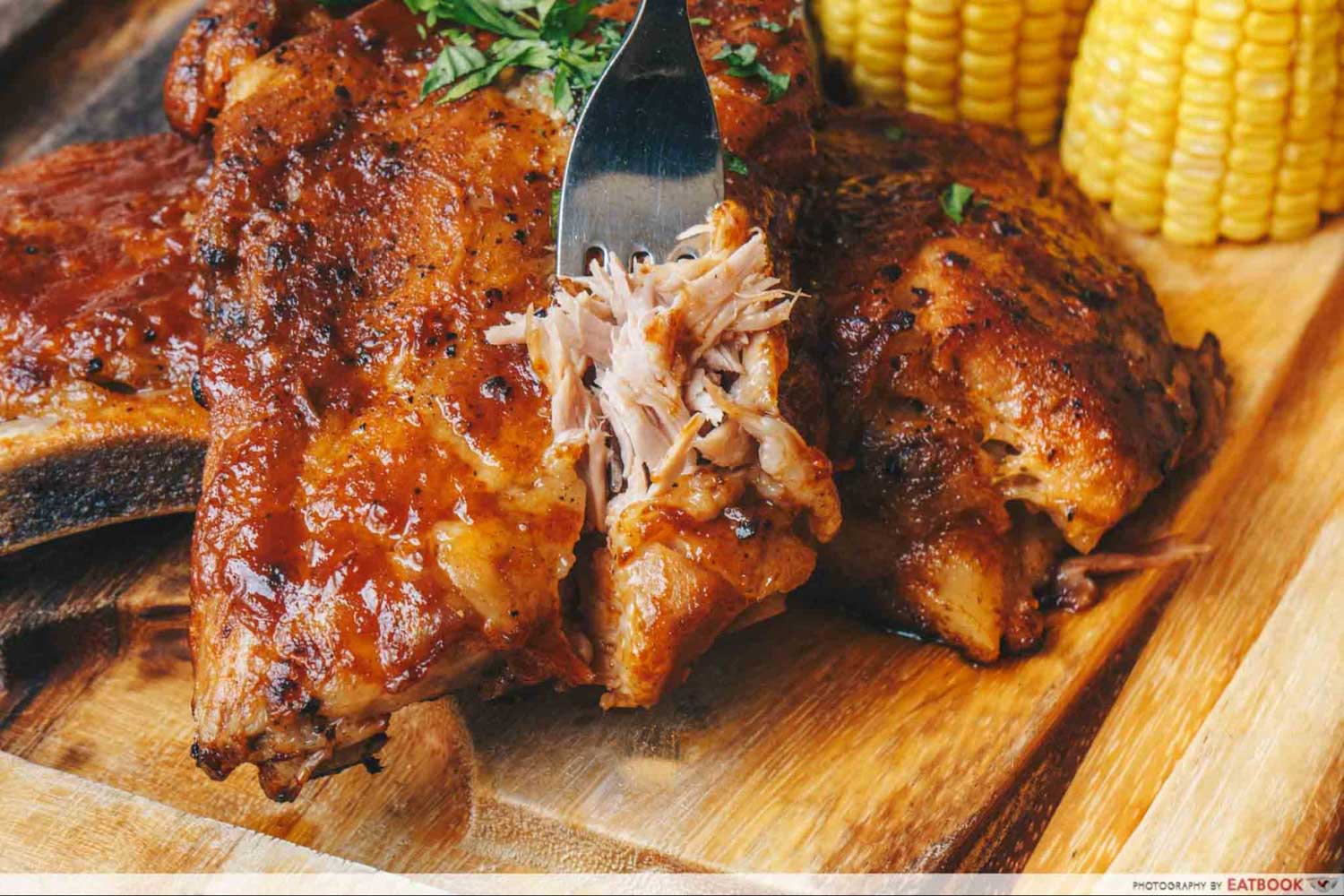 Satisfy your meat cravings with some Signature Barossa Ribs ($30++ for half, $44++ for a full rack). The tender and succulent meat easily fell off the bone, and were packed with flavours from its natural fat and honey barbecue marinade. Munch on the sides of salad and grilled corn to balance out this hearty dish.
Unit number: #01-11, Esplanade Mall
Opening hours: Mon-Thur 12pm to 3pm, 5pm to 11pm, Fri 12pm to 3pm, 6pm to 1am, Sat 10:30am to 1am, Sun 10:30am to 11pm
---
Dine at Esplanade
Mall
---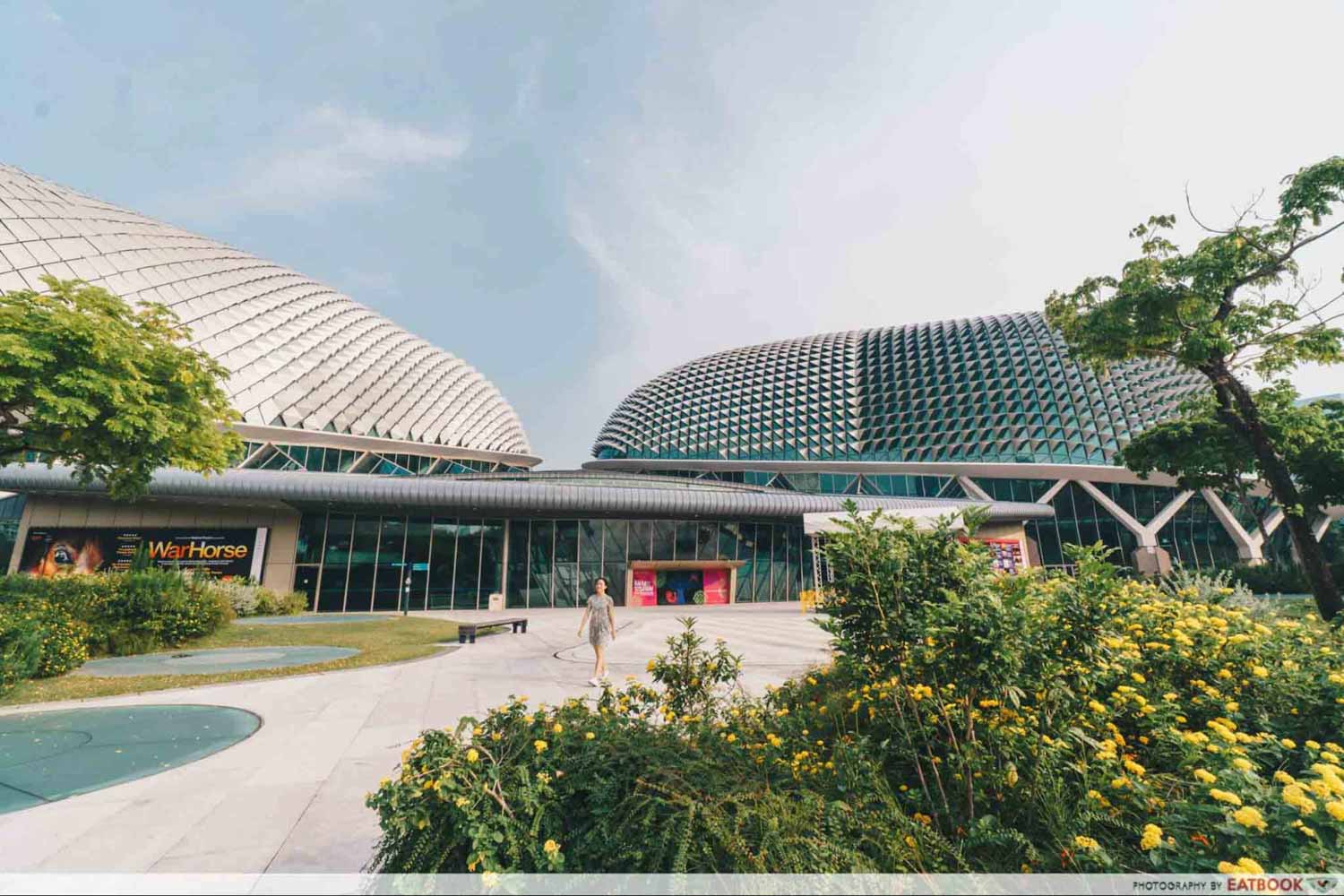 Adulting can be pretty tough, but Esplanade Mall's lunch promotion makes the work week a lil' less stressful. Thereafter, stroll along the Singapore River and soak in the views of Singapore's skyline to counter that post-meal food coma. There are also plenty of free visual arts installation in Esplanade, if you prefer to stay indoors.
If you enjoy having more options to choose from, check out Old School Delights for some local hawker fare in a nostalgic school canteen setting. Alternatively, head over to Gajalee Indian Seafood Restaurant to spice things up or Harry's for their Asian palate, mains or pasta.
Be sure to head down to Esplanade Mall between 12pm to 3pm on weekdays to score the lunch deal at these eateries. By the way, parking is free with a minimum spending of $30. Plus, you'll snag a $10 shopping voucher with a minimum spending of $80! 
Address: 8 Raffles Avenue, Singapore 0398020
Nearest MRT Station: Esplanade
Photos taken by Pepita Hope Wauran.
This post is brought to you by Esplanade – Theatres on the Bay.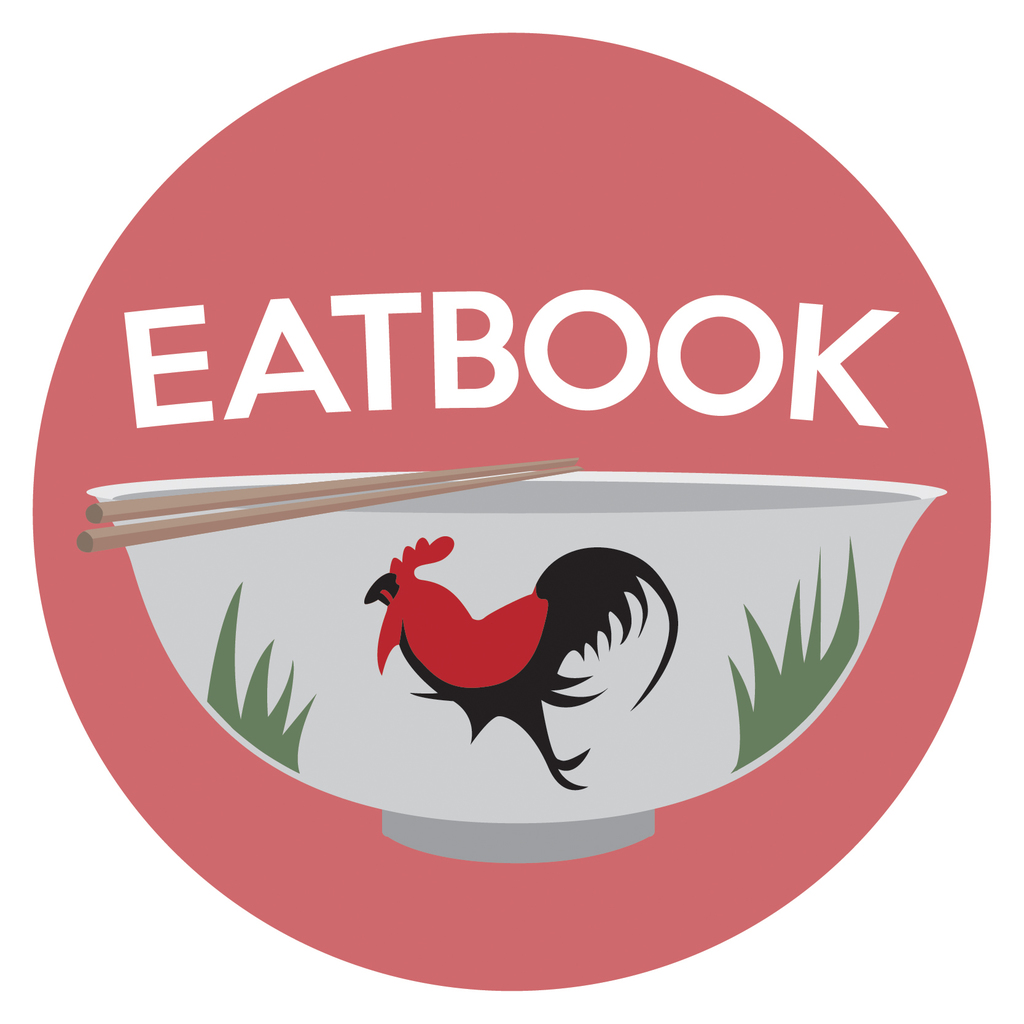 Drop us your email so you won't miss the latest news.