Fatty Thai offers Thai wonton mee
Update (18 Jan 2019): Fatty Thai now has a second outlet at Blk 347 Ang Mo Kio Avenue 3, Singapore 560347.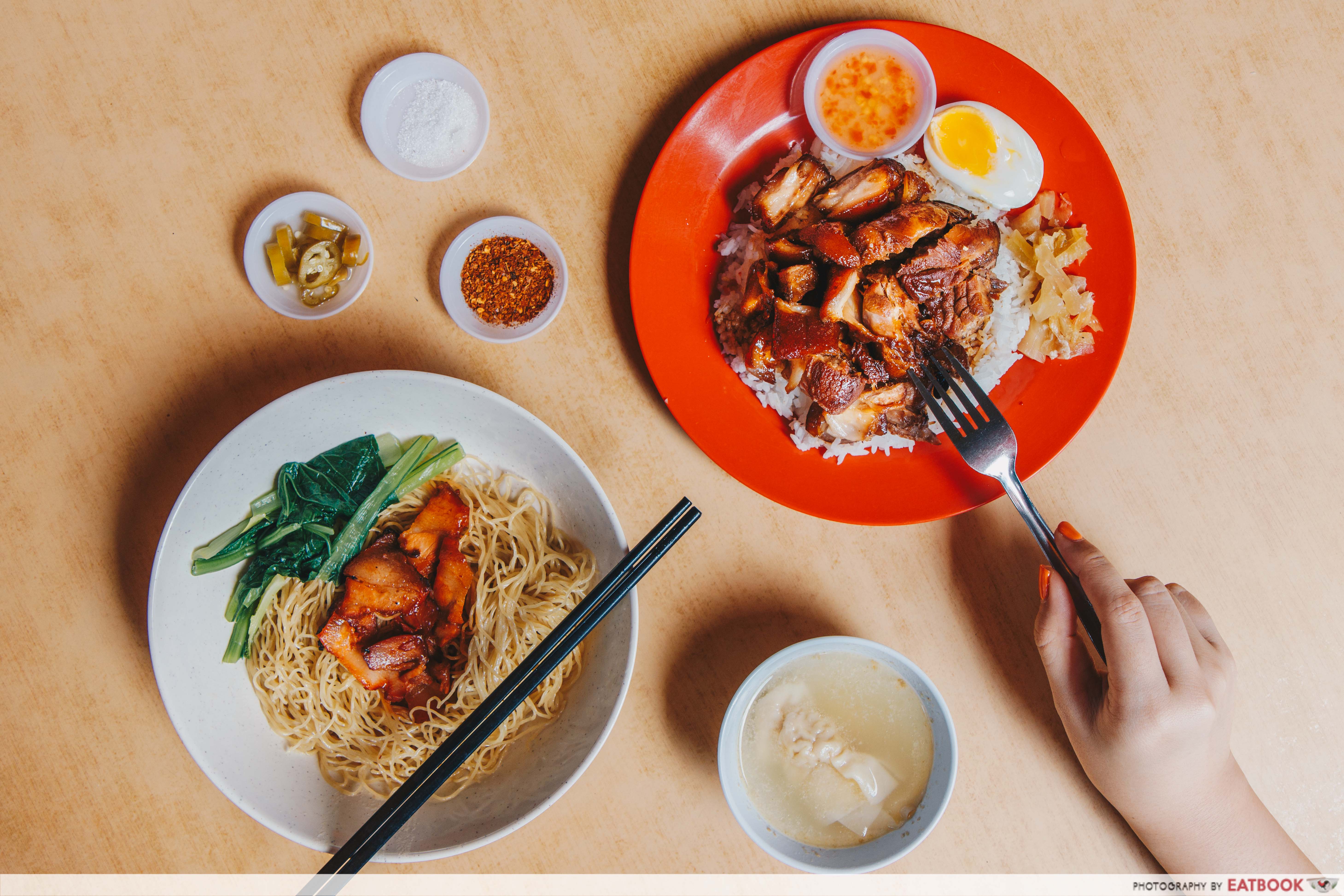 Tucked in an unassuming spot on Beach Road is Fatty Thai, a hawker stall that sells Thai food. The stretch is peppered with many Asian eateries boasting thick menus, and Fatty Thai stands out from the crowd as they only serve two dishes. With the recent Thai wonton mee hype, my colleagues and I headed down in excitement to have a taste of what they have to offer.
Food at Fatty Thai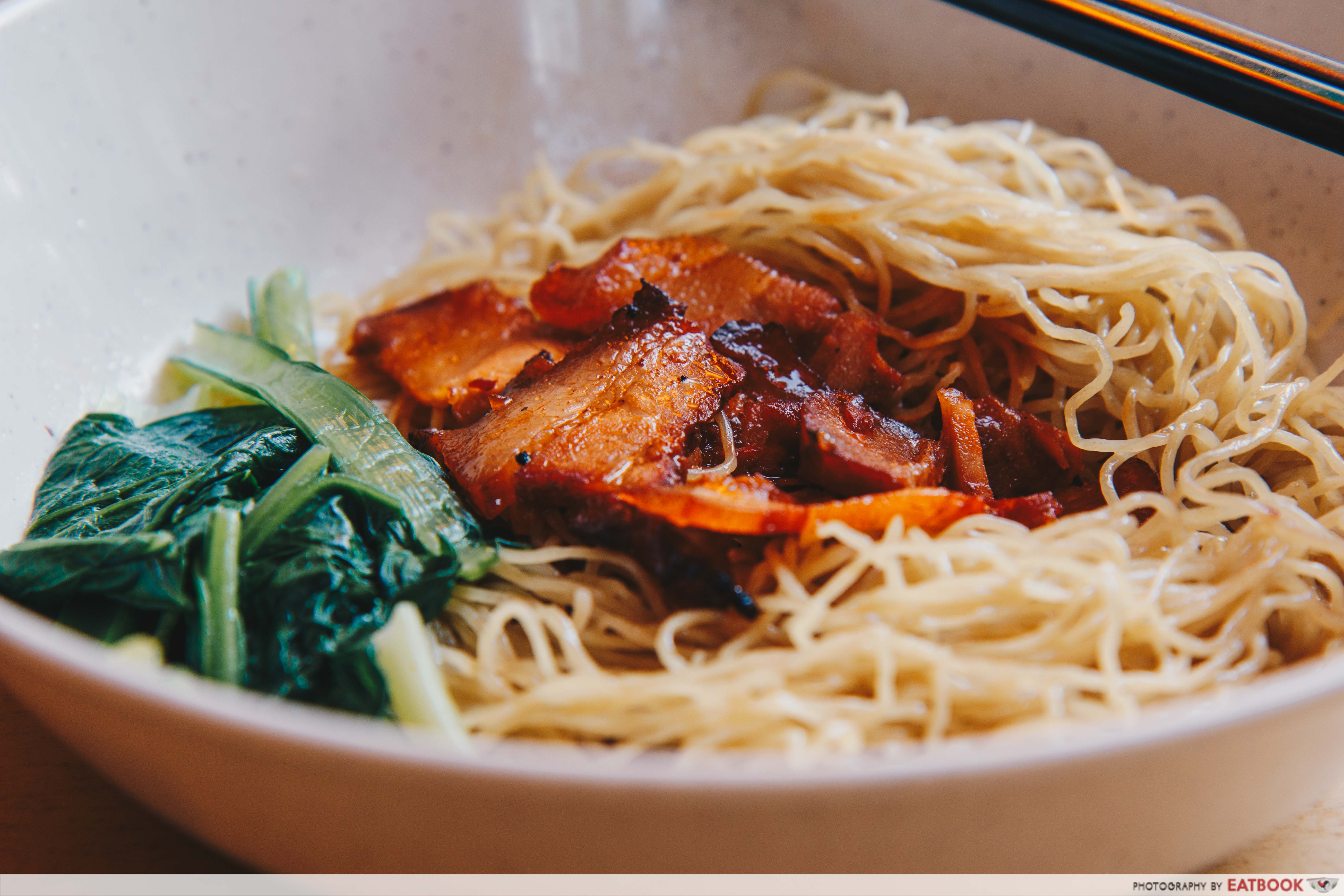 Ba Mee Kiao Moo Dang is what Thai-style wonton mee is called here at Fatty Thai. At $3, you get a plate of noodles, with char siew and blanched vegetables atop, along with a bowl of soup filled with wonton.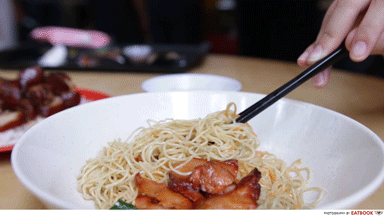 The Ba Mee Kiao Moo Dang looked drier than the wonton mee we are used to. It was a no-frills one – plain and simple, with no garnish or pork lard in sight. There also wasn't a pool of dark sauce gathered at the bottom for us to mix in. Nonetheless, the strands of noodles just glistened, begging to be savoured ASAP.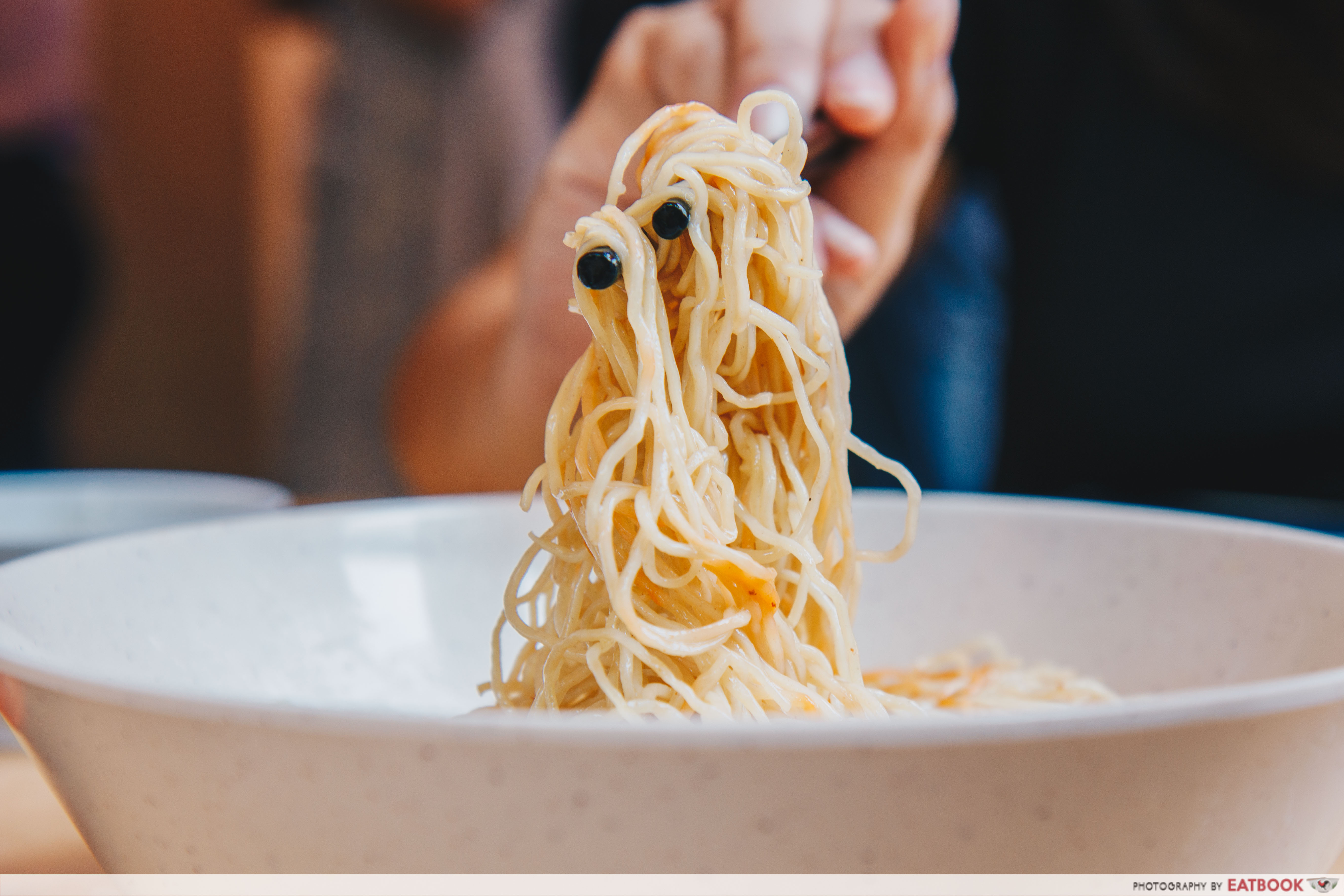 After giving it a good mix, we tasted the egg noodles. Some of us found it a tad too oily, but as someone who is a fan of wonton mee, I was pleasantly surprised. Despite how plain the noodles looked, they were actually evenly coated with an aromatic sauce. The sauce, which had a hint of pork tang and sugary sweetness, was umamilicious.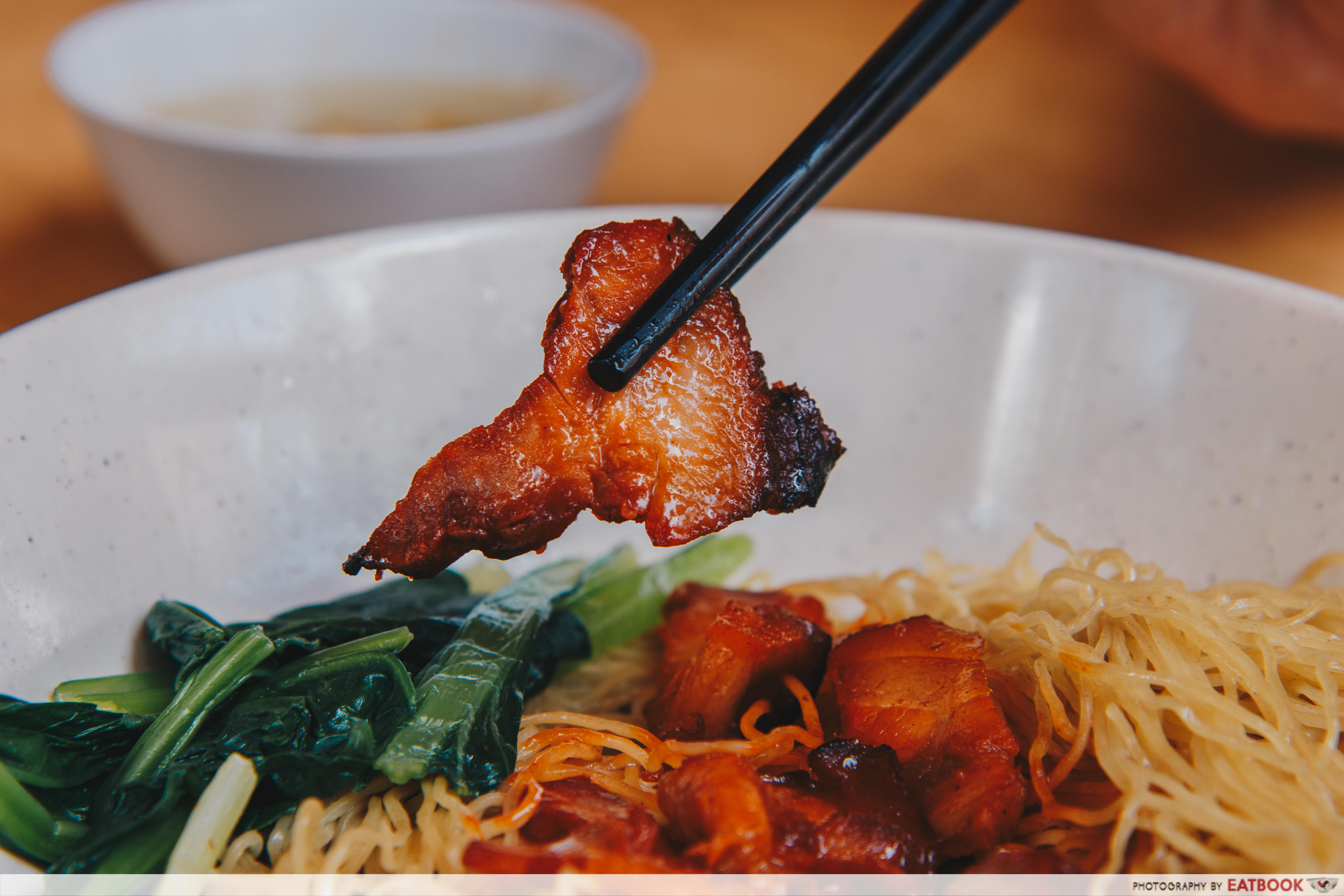 What really stole the show were the slices of char siew. Again, different from the ones that we are more familiar with, the char siew served here boasts more fatty bits. The tender meat with its soft fatty parts and slightly caramelised crust gave a satisfying mouthfeel. The only downside is that they could have been more generous with the quantity; I just could not get enough of it.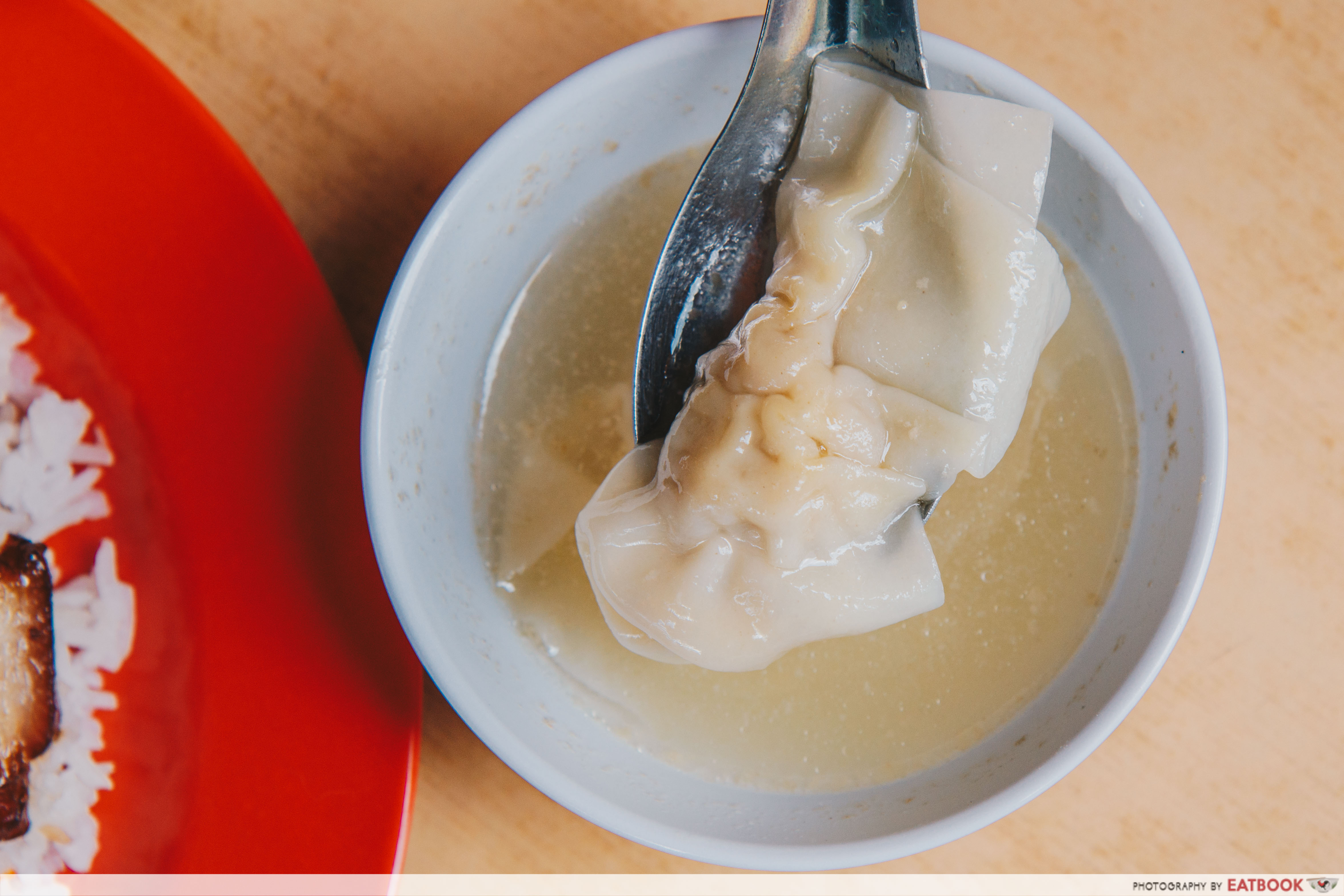 If the noodles are too dry for your liking, have a sip of the clear broth that's served on the side. It is light on the palate and gave a good break from the savoury noodles. When you slurp the house-made wonton up, the first thing that greets you is the smooth dumpling skin, then you're into a meaty centre.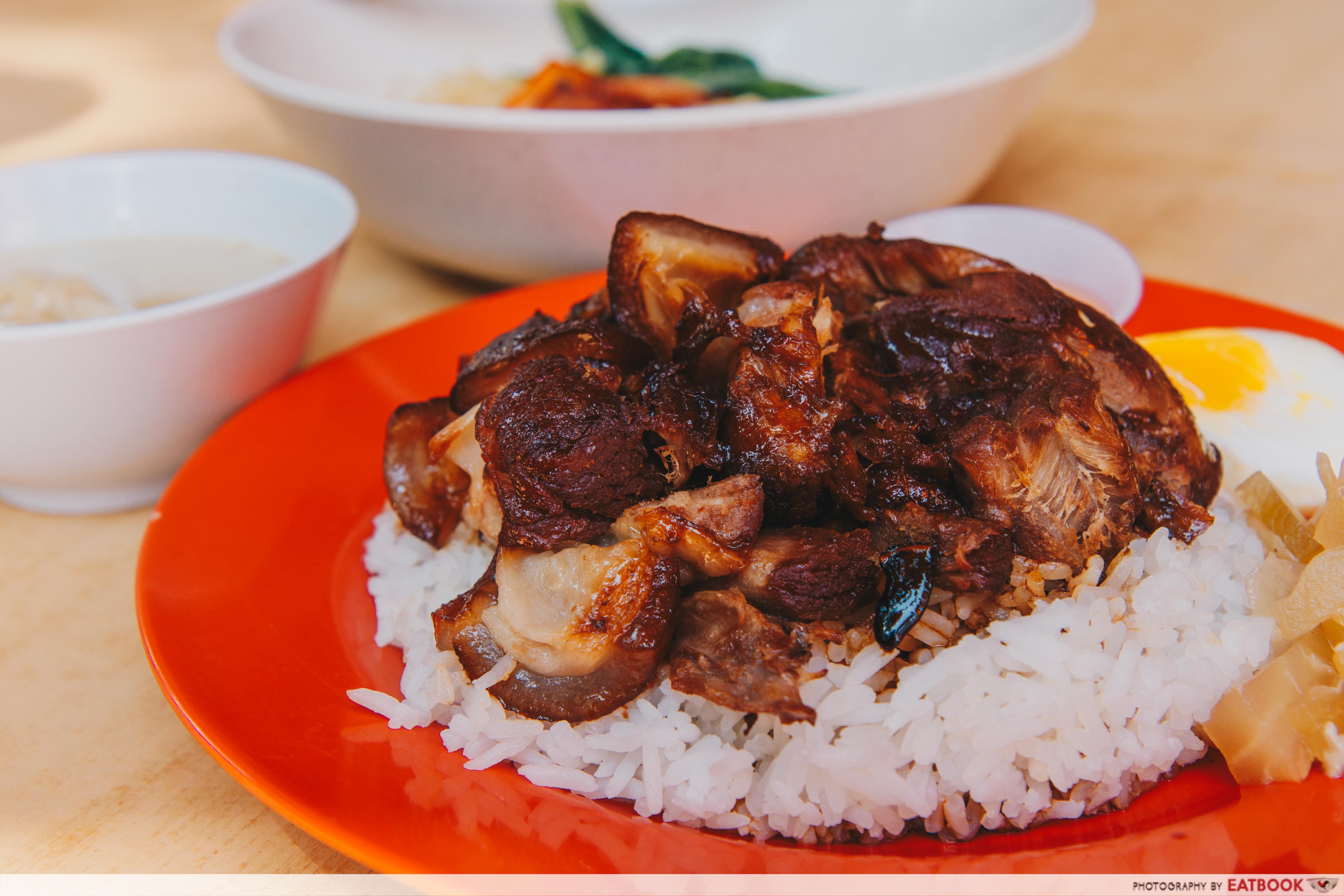 The next dish was Khao Ka Moo, which means pork leg rice in Thai. A serving of pork trotters sets you back $5, and $0.50 more gives you rice and egg.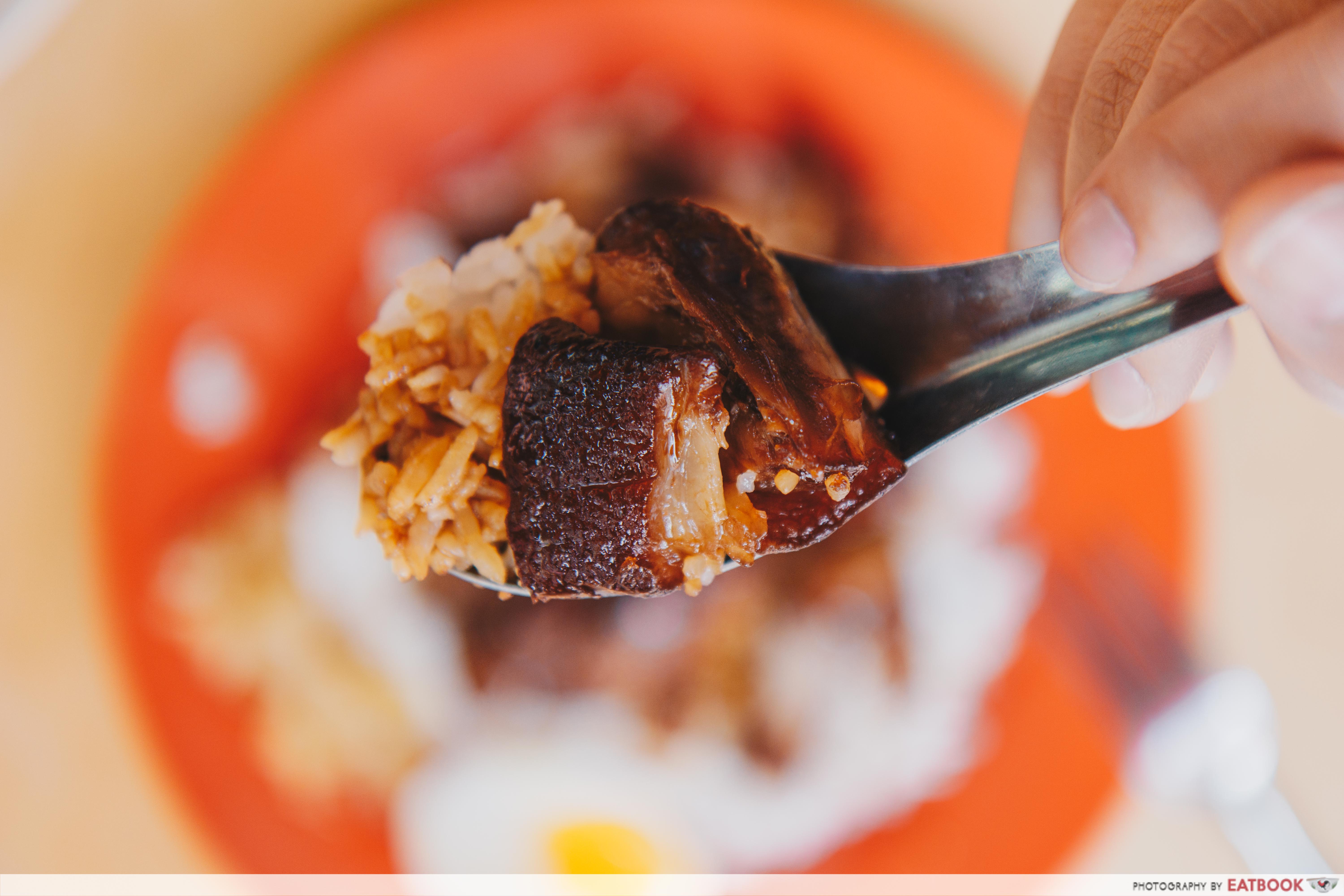 The star of this dish – the pork trotters – had a good fat-to-meat ratio. The fat was both bouncy and chewy. It amusingly felt like the collagen I was taking in made my skin more supple the more I ate them. The braised sauce ladled onto the rice made each spoonful addictive.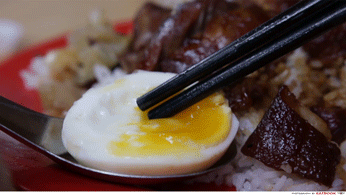 When combined with the soft boiled egg, the braised pork flavour became even more pronounced. Salted vegetables added to the plate also provided a kick of vinegary tartness. It was a terrific marriage of flavours.

Ambience at Fatty Thai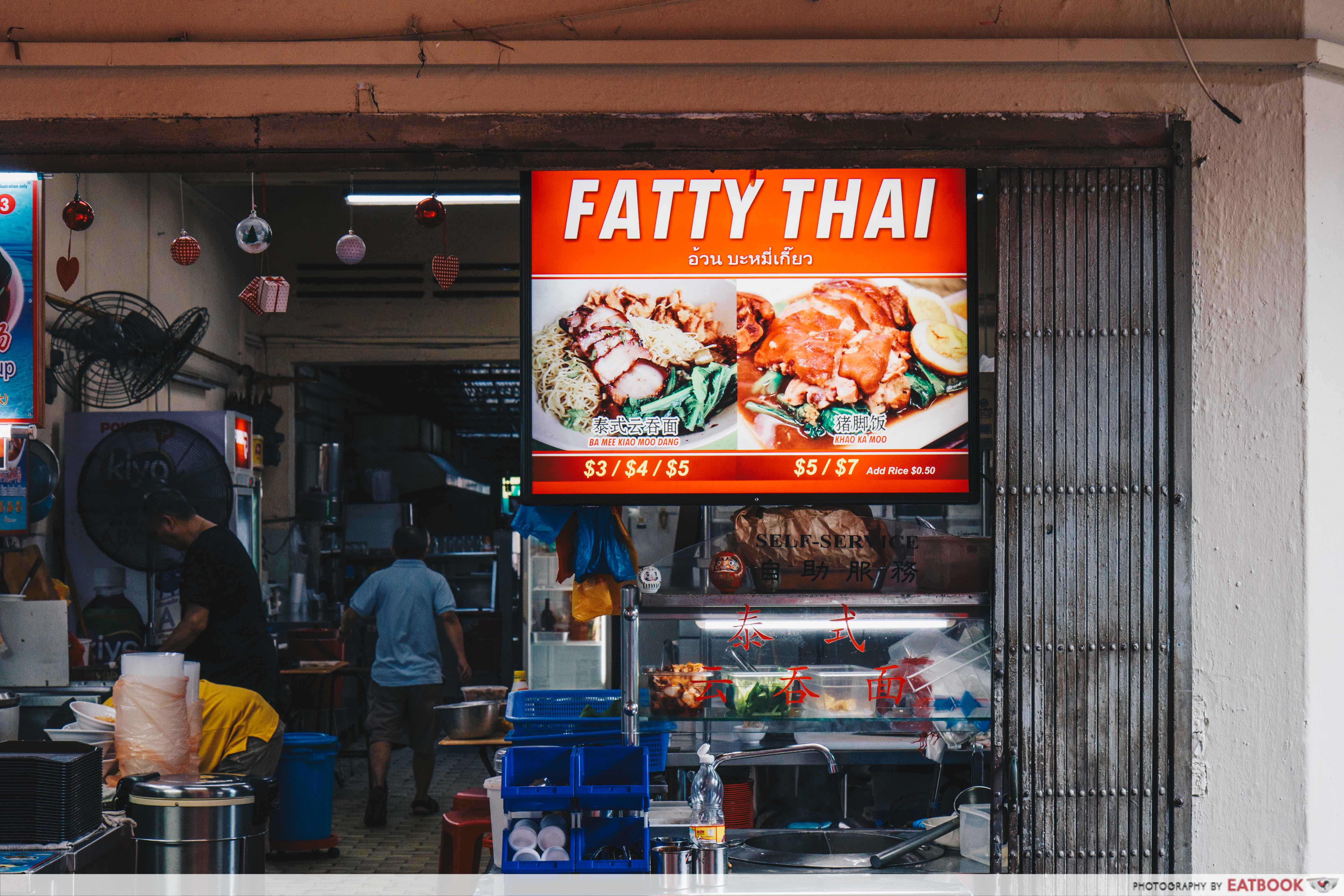 Fatty Thai is located at the corner of a coffee shop that exudes a rustic feel. In an instant, I'm transported to the busy streets of Bangkok, eating on a stool at a shaky table. We came during lunch time and there was already a snaking queue and limited seats. I would recommend coming down with a group of gung-ho friends who wouldn't mind braving the heat and crowd.
The verdict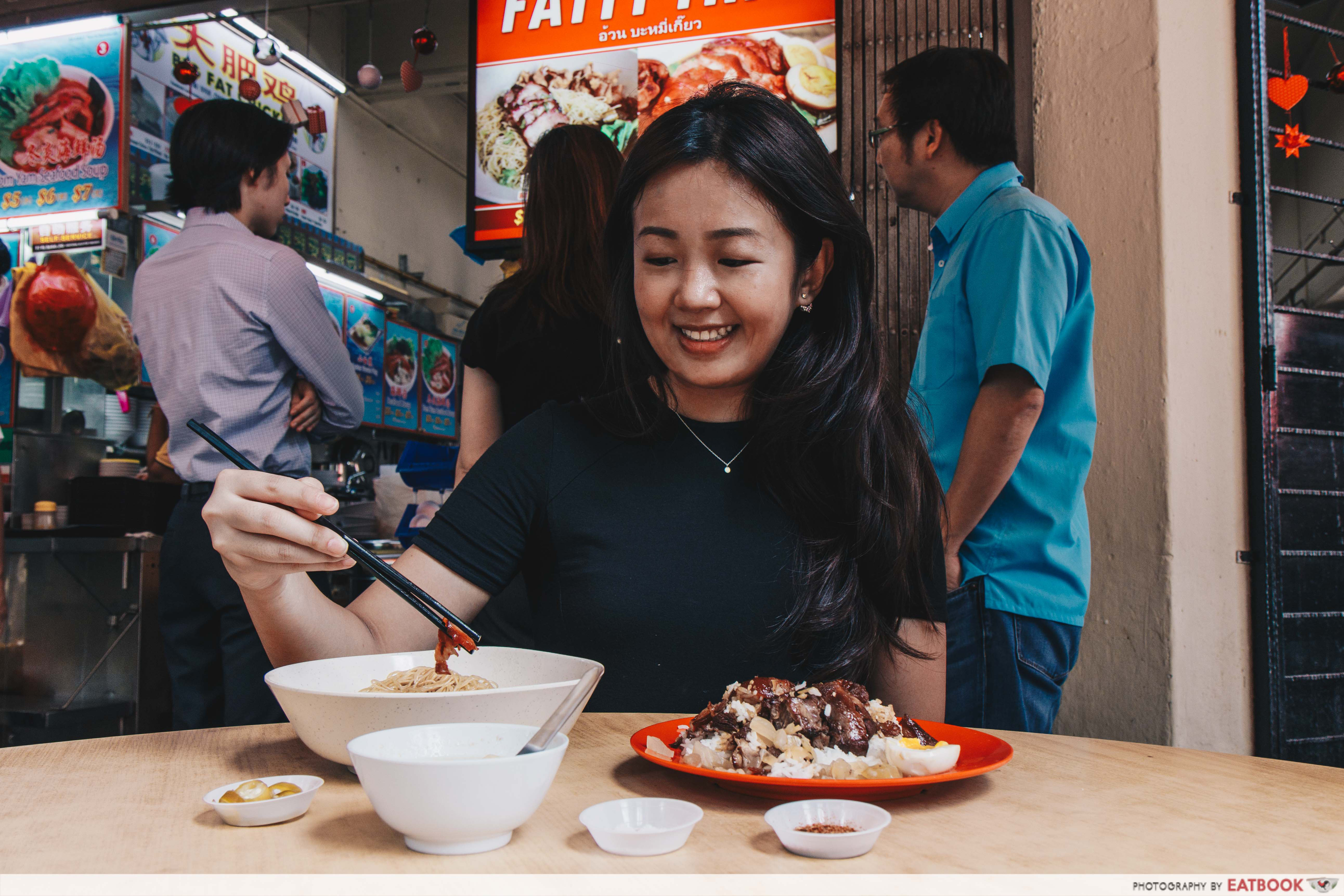 Even though Fatty Thai offers frills-free dishes, both their Ba Mee Kiao Moo Dang and Khao Ka Moo are delicious and moreish. I would recommend this new eatery for a quick dinner after work, and I'll head down in a heartbeat if a friend jios me. Headed by a bunch of young men, it is interesting to watch how they work hard to dish out the orders at a steady pace.

If reading about Thai food has set your BKK travelling bug ablaze, check out this list of affordable Thai food to feast on in Singapore. You can also check out our review of Bangkok's famous cheese toast shop, Say Chiizu, which just opened in Singapore.
Address: 341 Beach Road, Singapore 199567
Opening hours: Mon 9am to 8pm, Tue-Fri 9am to 7pm, Sat 9am to 7pm
Tel: 9383 8842
Website
Fatty Thai is not a halal eatery.
This is an independent review by Eatbook.sg.
Summary
Pros
– Quality ingredients
– Well-flavoured dishes
– Quick service
– Affordable prices
Cons
– Limited seats available
Recommended Dishes: Ba Mee Kiao Moo Dang ($3), Khao Ka Moo ($5)
Opening Hours:
Mon 9am to 8pm, Tue-Fri 9am to 7pm, Sat 9am to 7pm
Address: 341 Beach Road, Singapore 199567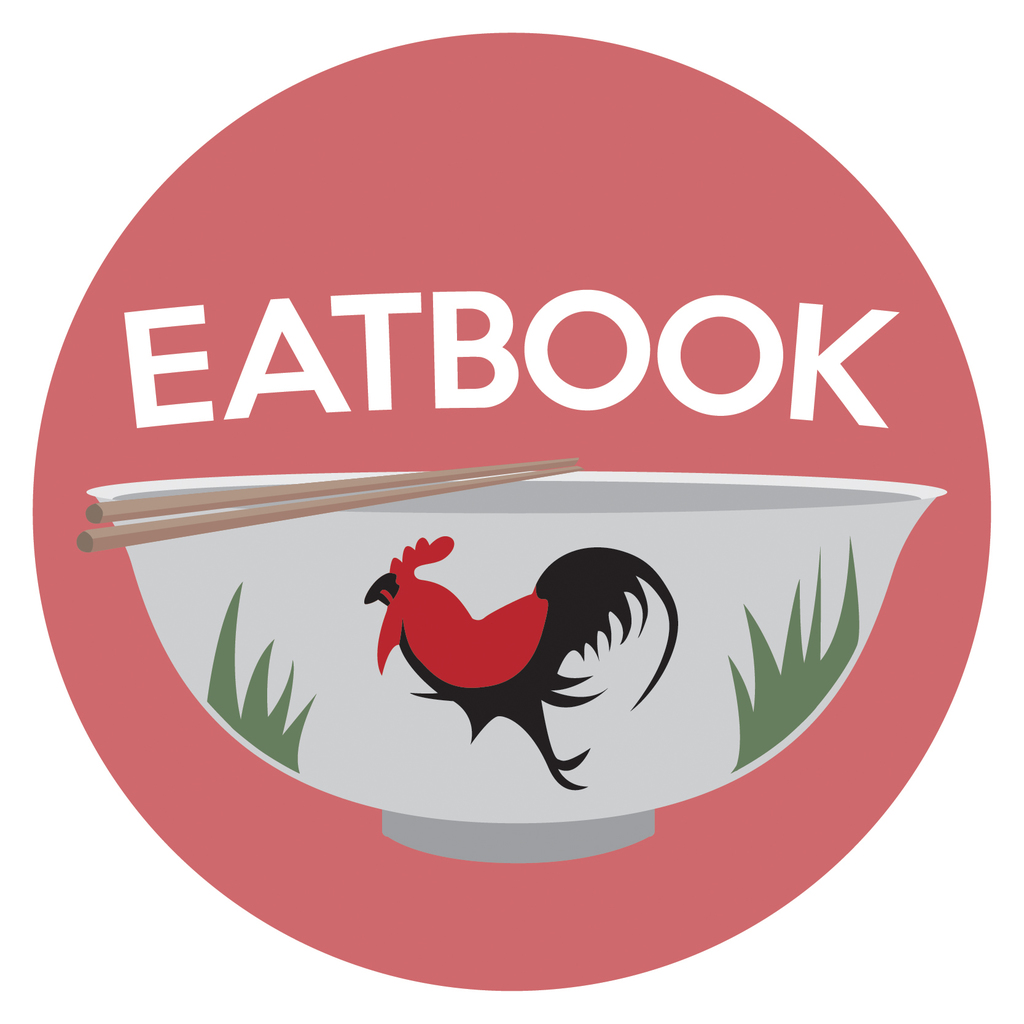 Drop us your email so you won't miss the latest news.