Say Chiizu has stretched its way from BKK to us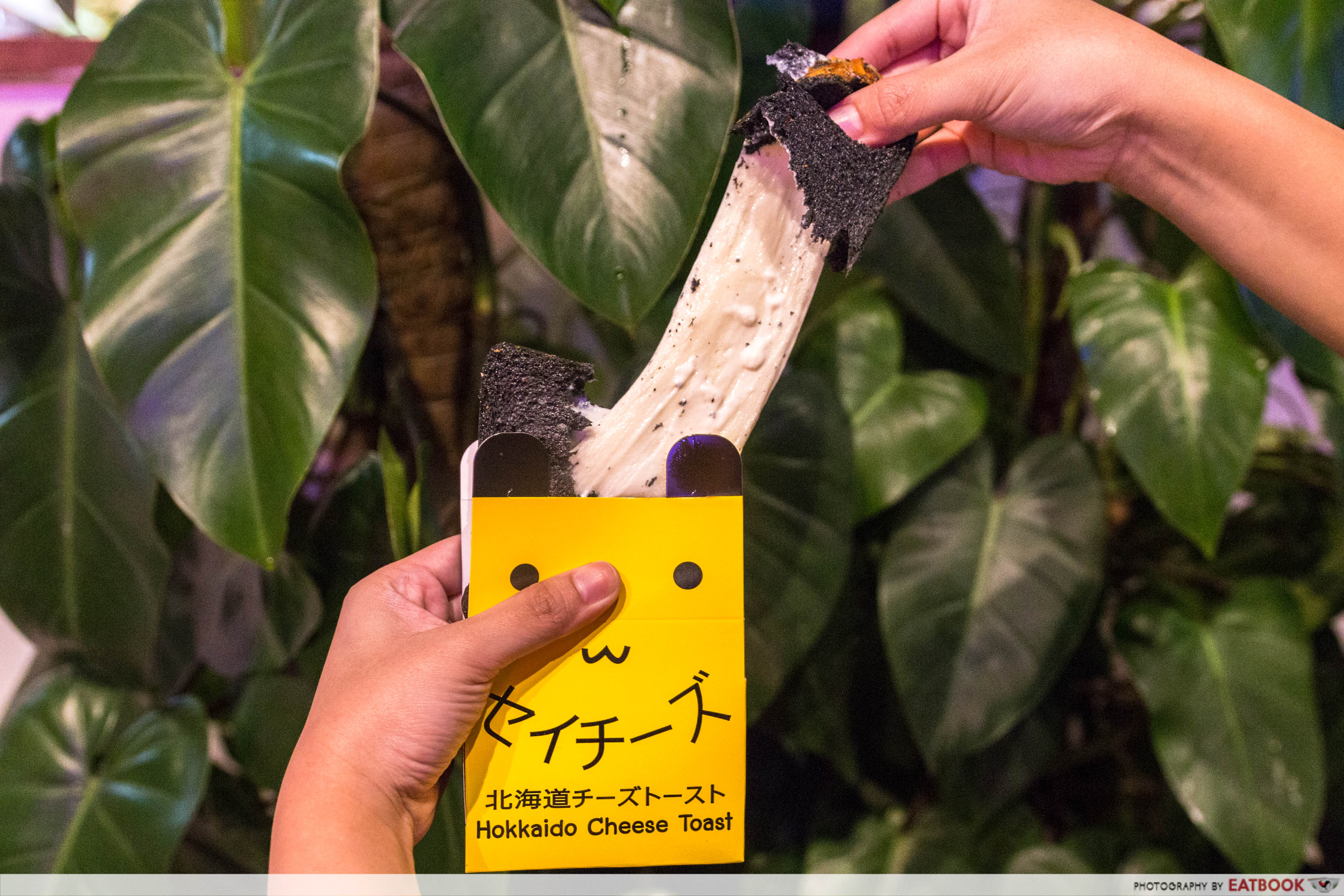 From unicorn toasts to Thai milk tea in drip bags, Bangkok is home to many never-before-seen quirky food ideas. Say Chiizu is one of these creative snacks that have garnered a following in Bangkok. While raclette cheese is now considered passé, the #cheesepull trend is still going strong here. So with the hype surrounding the opening of the Say Chiizu outlets, my colleague and I headed down to the one at 313@Somerset to check out this gorgeous lovechild of bread and cheese.
Food at Say Chiizu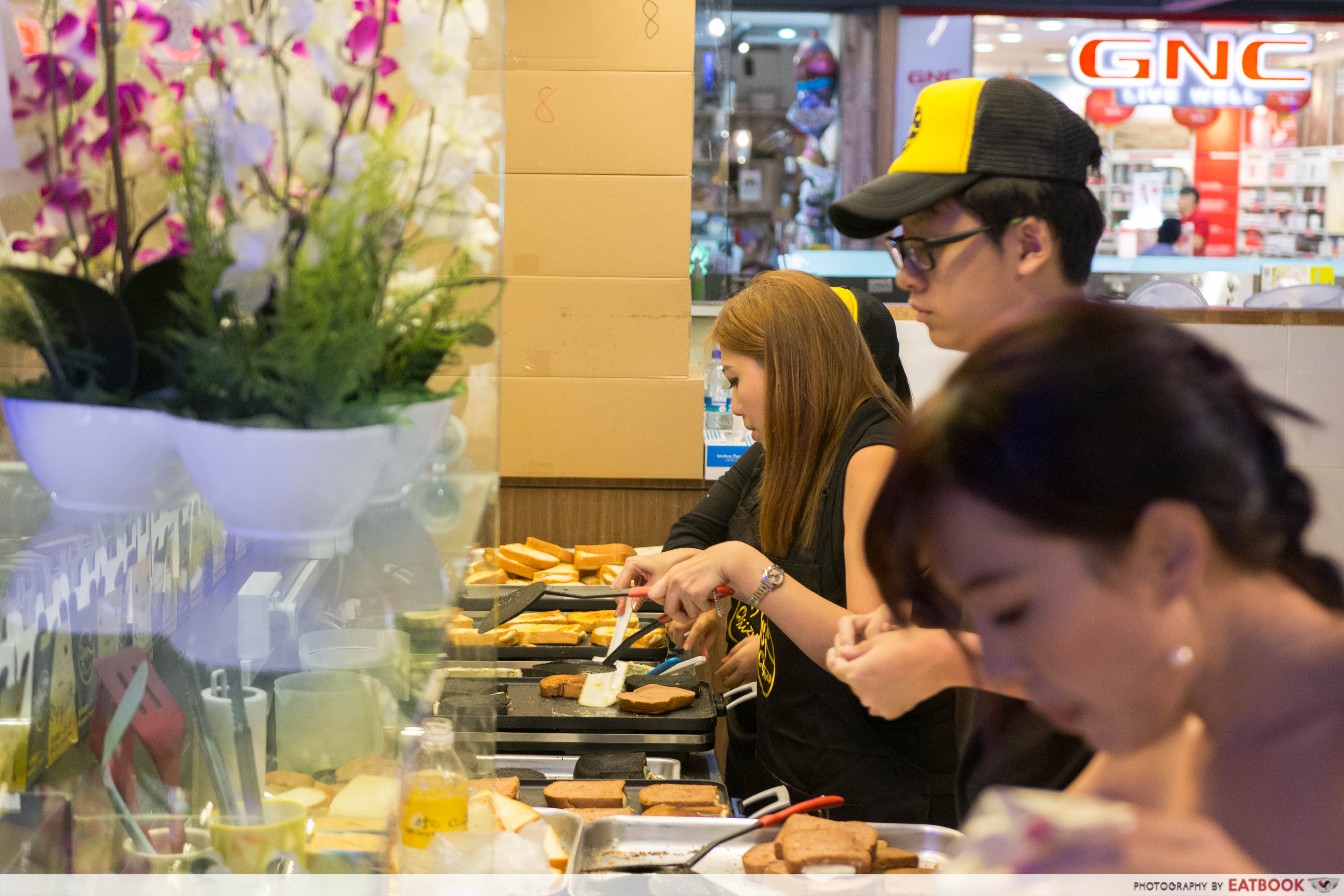 There are only three flavours of cheese toast available at 313@Somerset, namely Original, Chocolate, and Charcoal, each going at $3.80.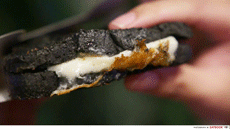 The Hokkaido milk toasts came fresh from a hot pan, with the cheese filling spilling out from the top and the back. It looked like each of the thick toast was sliced open from the top, and stuffed full to the brim with cheese that were made with one purpose in mind – to melt.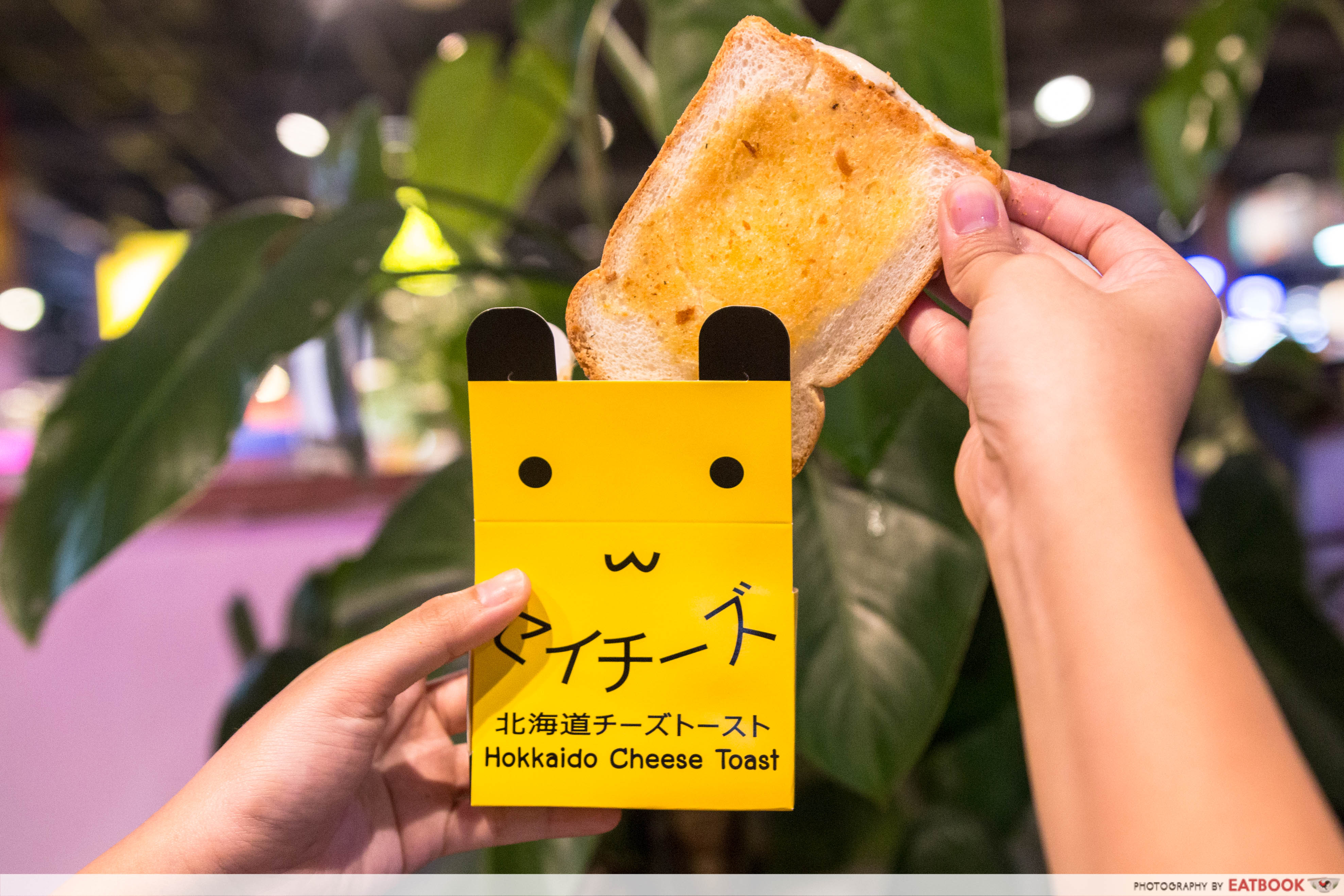 The first flavour we tried was the original. With nervous hands and an equally nervous photographer, I attempted our first cheese pull.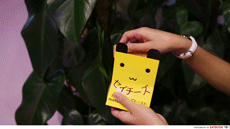 The toast was crisp at the sides and fluffy in the centre, making it easy for us to break the bread apart to showcase the delicious stretch of white cheese. The blend of cheese is a powerful formula, as I was able to stretch it past the width of my shoulders, before the cheese threatened to fall onto my feet.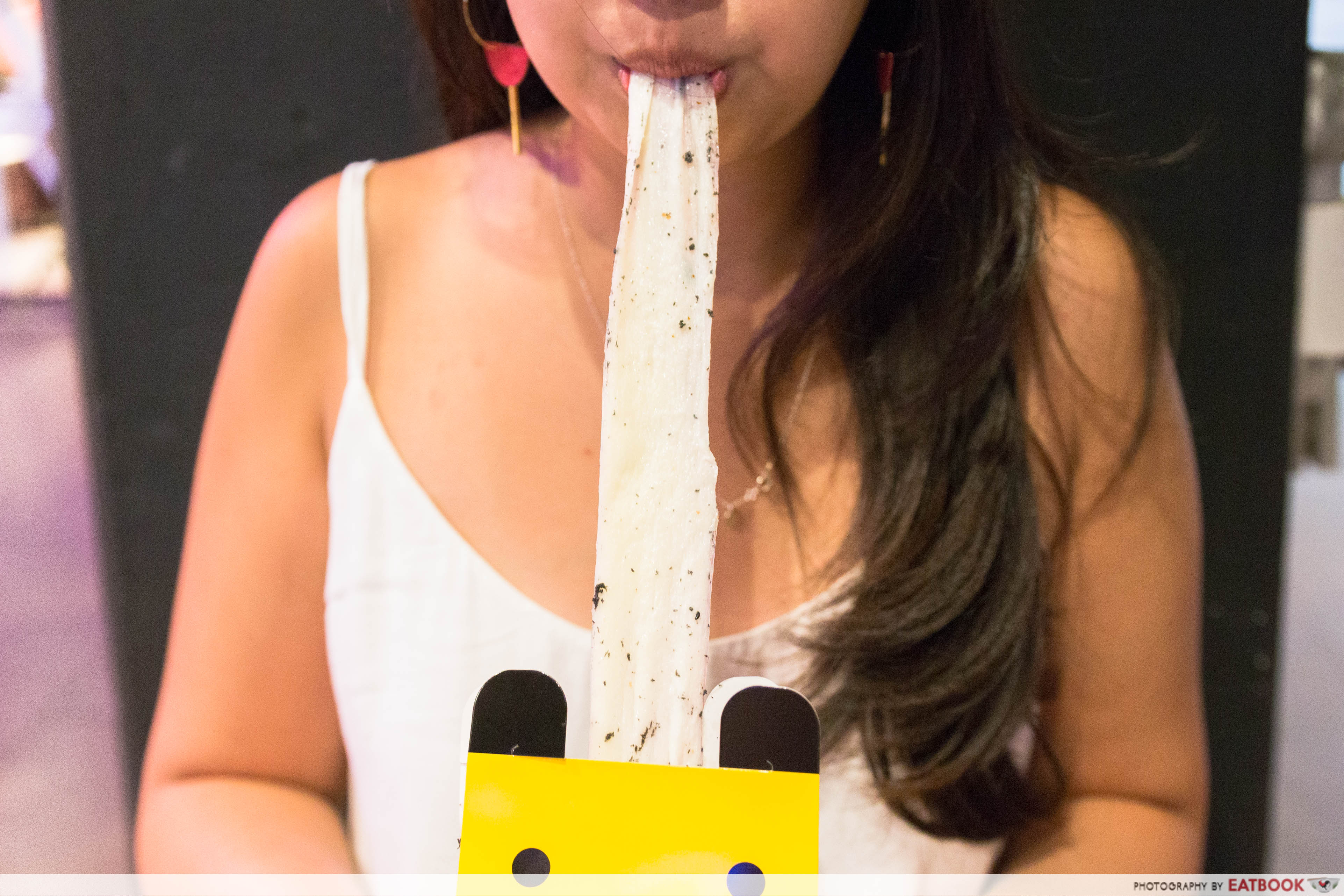 Taking a bite, it crunched and crumbled around my lips before melting into a chewy combination of flavours in my mouth. This is a combination that stood out; it was buttery sweet at first taste, then savoury upon chewing. The flavour was quite unidentifiable but utterly intriguing and moreish. When I asked about the blend of cheeses they use, they kept mum about it, only revealing how the addition of mozzarella provides that "killer" cheese pull.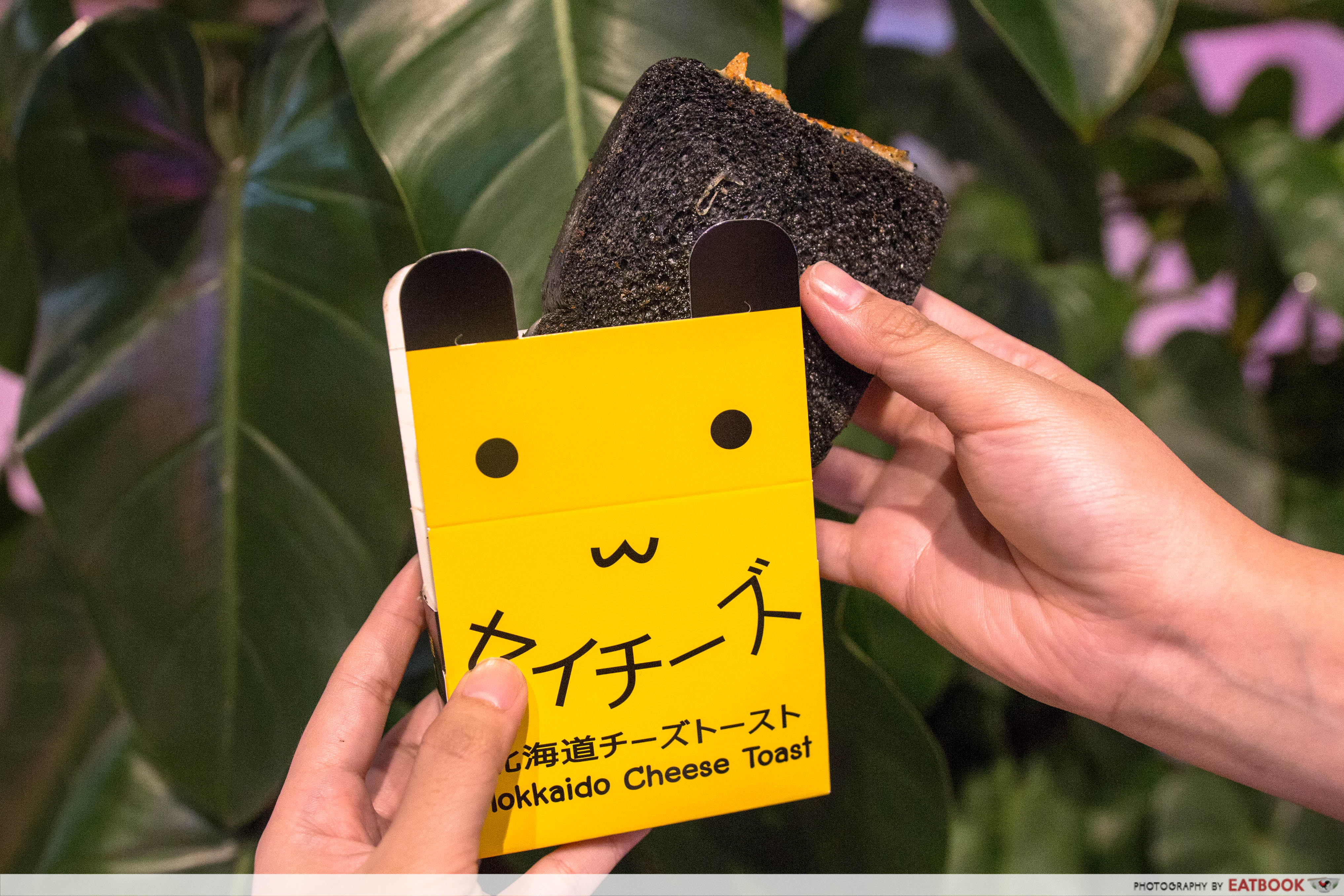 Trying the charcoal-flavoured toast, I could barely taste the difference between this and the original one. The cheese pull was equally fun, and the bread was just as aromatic. The only difference I could find was how beautifully the dark slice contrasted against the white cheese, somewhat delighting my senses more, in terms of colour.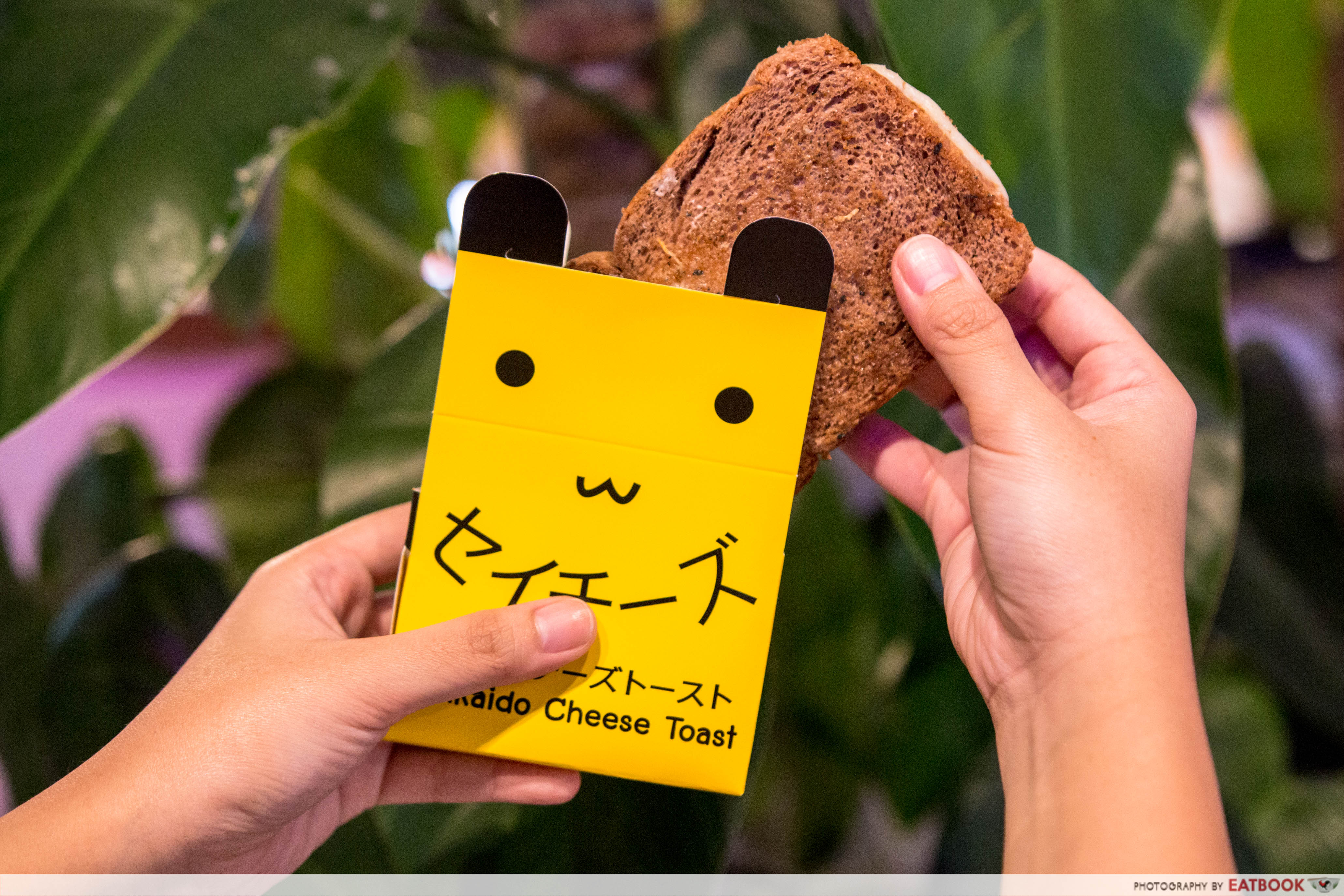 I highly recommend the chocolate one for children. The brown bread held a hint of cocoa. Its slight chocolatey taste makes the cheese toast even more so like a dessert than a savoury snack.
Ambience at Say Chiizu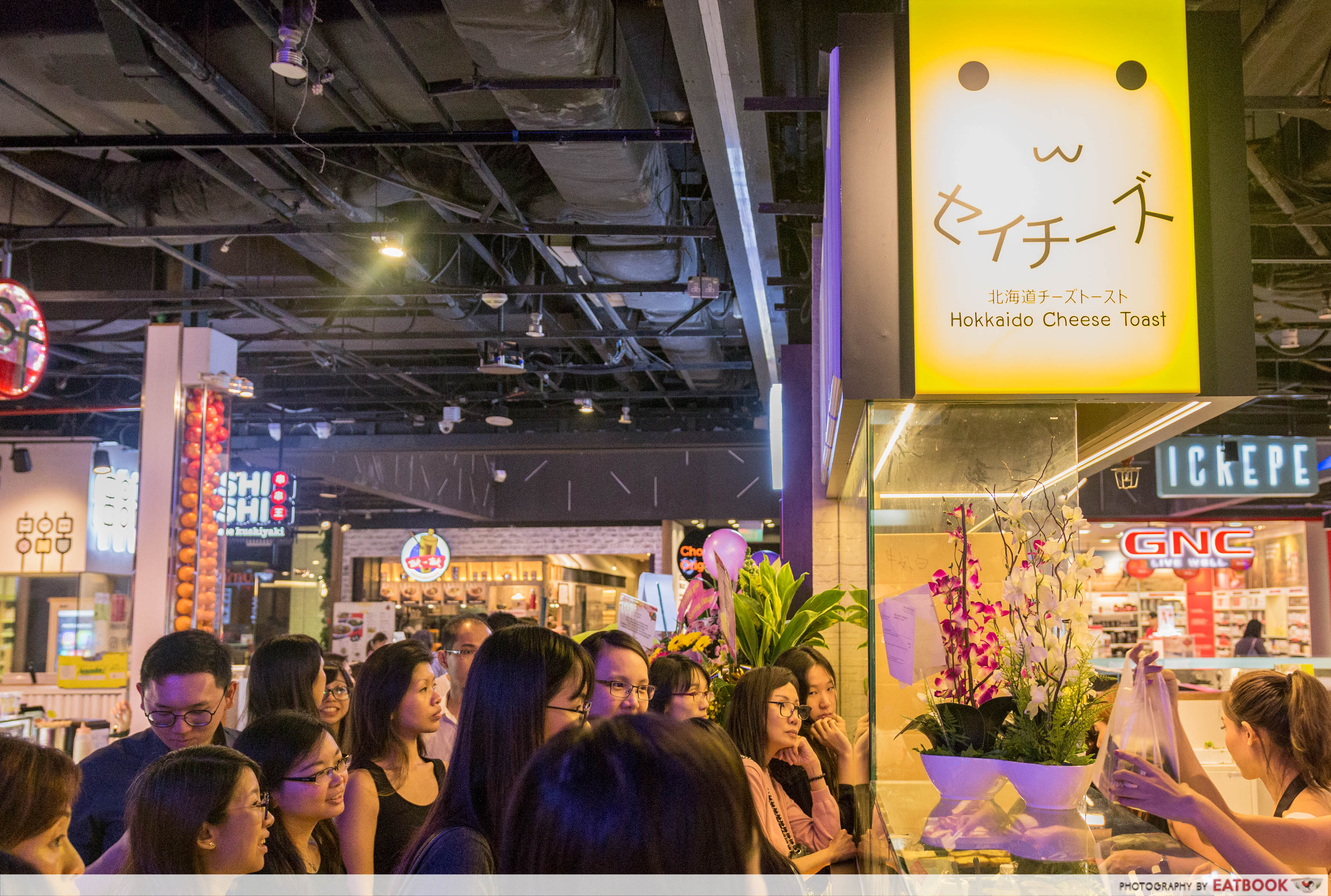 When we were there at 1pm, there was already a snaking queue formed by many office workers. They probably heard about the 1-for-1 opening promotion that starts at 1pm, and lasts till toasts are sold out. The remaining opening promotions would be available at White Sands Shopping Centre on 17 January, and The Clementi Mall on 18 January. These two locations, including the one at 313@Somerset and VivoCity, are all takeaway kiosks. Cheese fans can look out for the opening of their cafe sometime in February this year. Items such as cheese fries and cheese drinks will be available there.
The verdict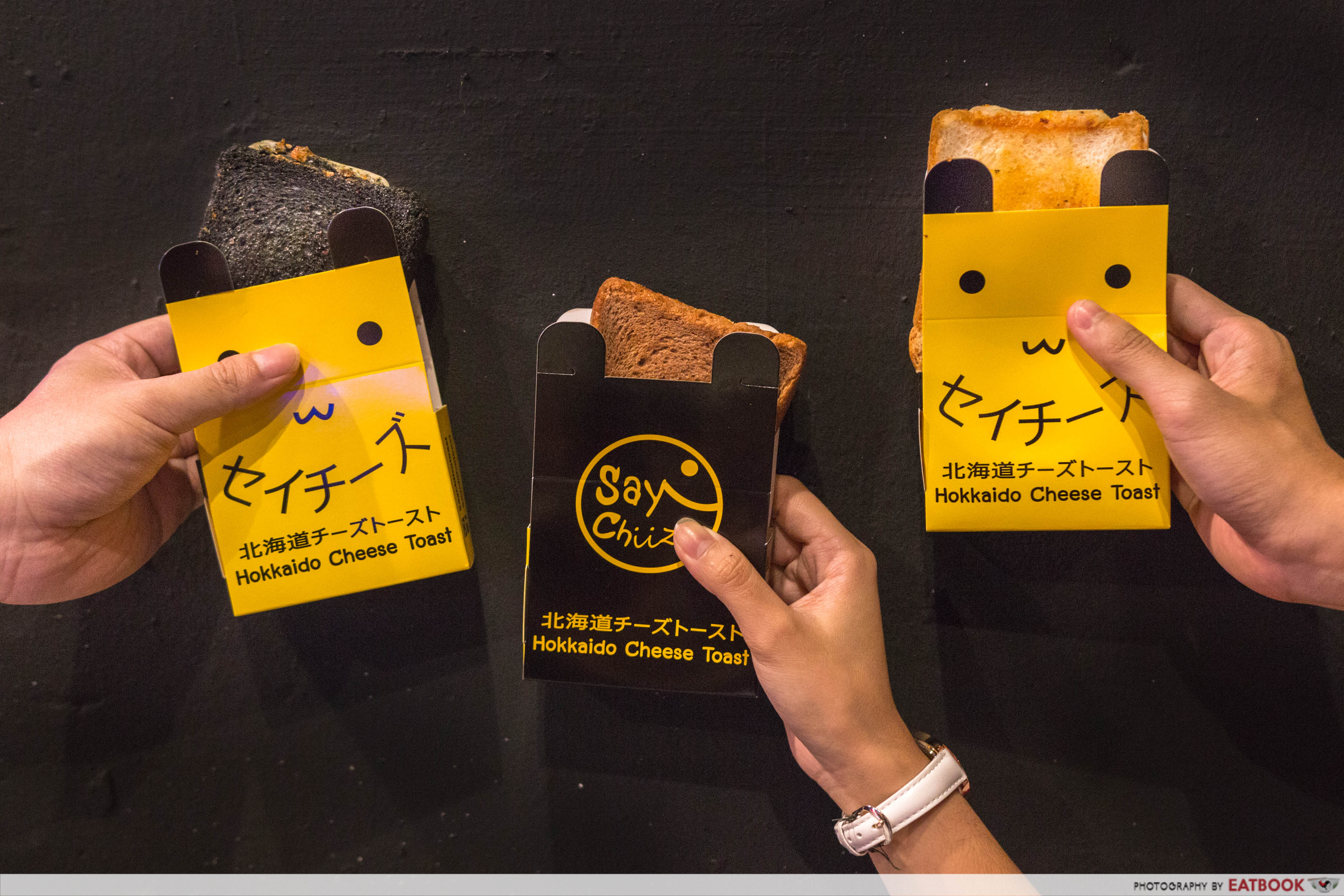 Say Chiizu's cheese toasts can be an after-dinner indulgence or a snack to quell any cheese cravings. Their secret recipe of cheese blend that features a sweet addition cleverly turned an otherwise one-dimensional dish into something exceptional and addictive. Head to their various locations and try stretching the cheese for yourself:
Vivo City (#B2-K16)

313@Somerset (#B3-49)

Whitesands (#01-44) – opens 17 Jan 2018

The Clementi Mall (#04-K4) – opens 18 Jan 2018

Bugis+ (First Say Chiizu Cafe) (#04-01) – opens Feb 2018

Waterway Point (#B1-K1) – opens Feb 2018
If you're riding on a Thai food wave, here are some cheap Thai food to check out when you're missing BKK. If all the reading on Thai food has set your BKK travelling bug ablaze, here is a list of Bangkok hipster cafes as well!
Address: 313 Orchard Road, #B3-49, 313@Somerset, Singapore 518457
Opening hours: Daily 10am to 10pm
Website
This was a media tasting at Say Chiizu. 
Summary
Pros
– Well-flavoured
– Served hot
Cons
– Limited choices
– Takeaway only
Recommended Dishes:
Charcoal Toast ($3.80)
Operating Hours:
Daily 10am to 10pm
Address: 313 Orchard Road, #B3-49, 313@Somerset, Singapore 518457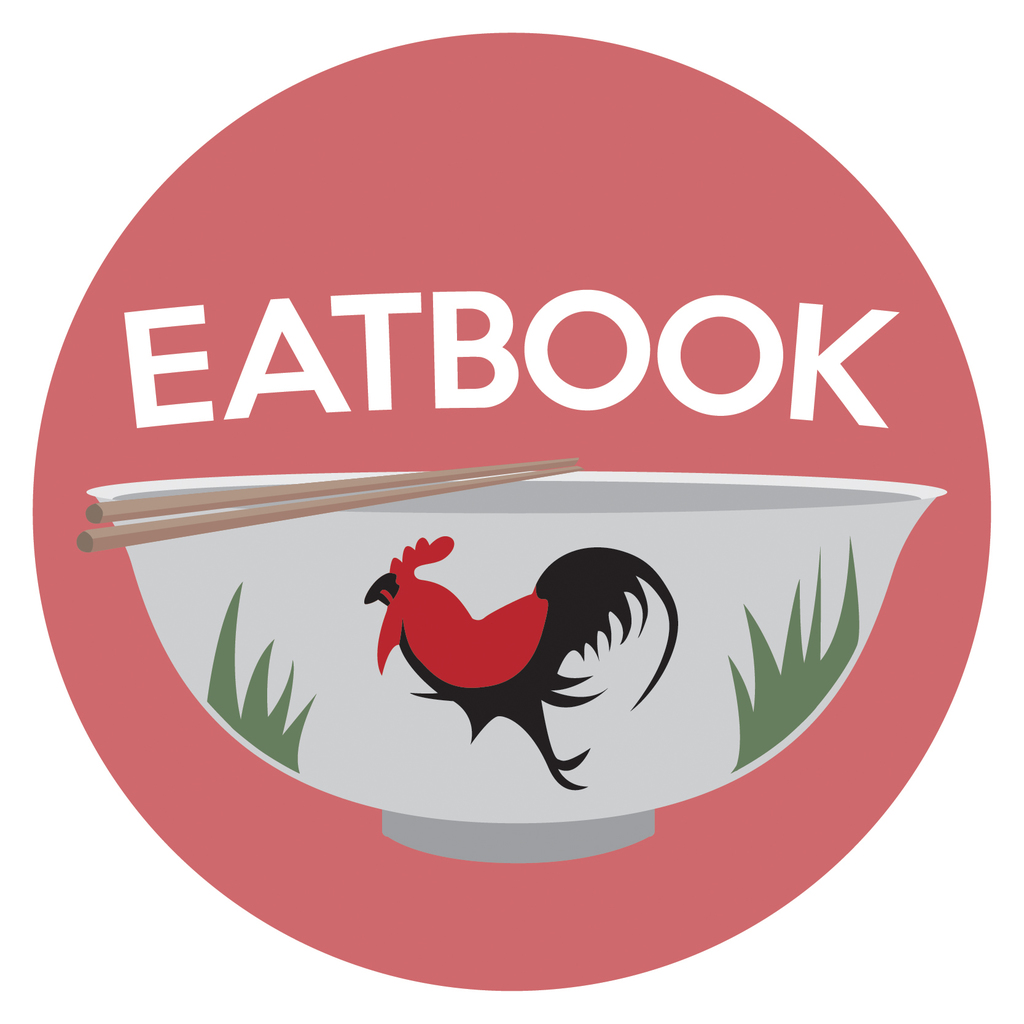 Drop us your email so you won't miss the latest news.