Five Guys At ION Orchard
ION Orchard is one of Singaporeans' go-to malls for a variety of dining and shopping options. Come next year, it'll get even busier with the opening of Five Guys. This marks the hit burger chain's third outlet in Singapore and is already in the works. It is predicted to open by the earlier half of 2022, so mark your calendars.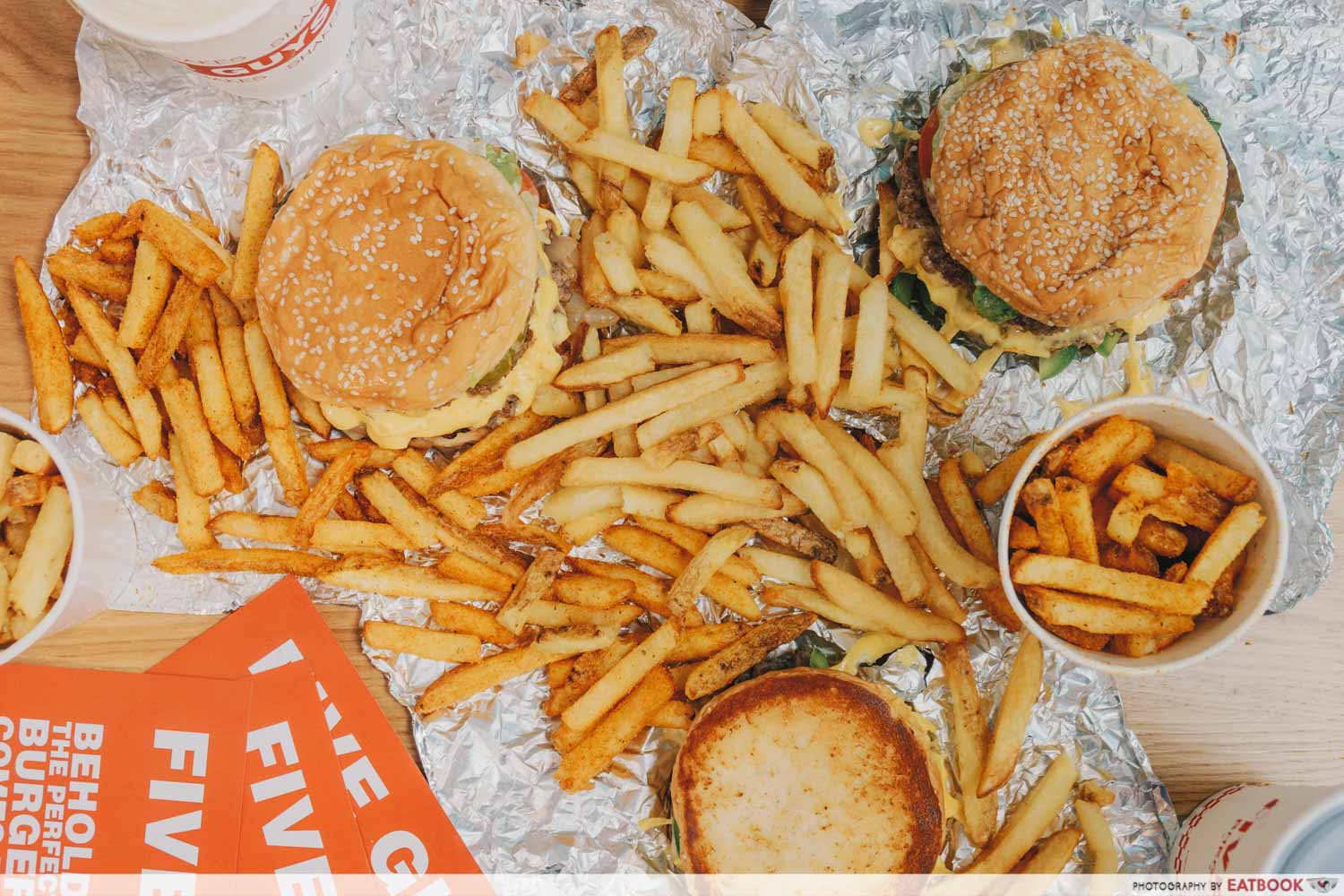 Unlike other fast-food burger chains, where you can opt for a set meal, or buy a burger under $10, Five Guys' burgers only come as a la carte items, and are priced from $11 onwards. It may be slightly pricey, however, we've tried it, and believe that the burgers do justify the price. 
Five Guys Review: Queue-Worthy Juicy Cheeseburgers And Peanut Bacon Milkshake At Plaza Singapura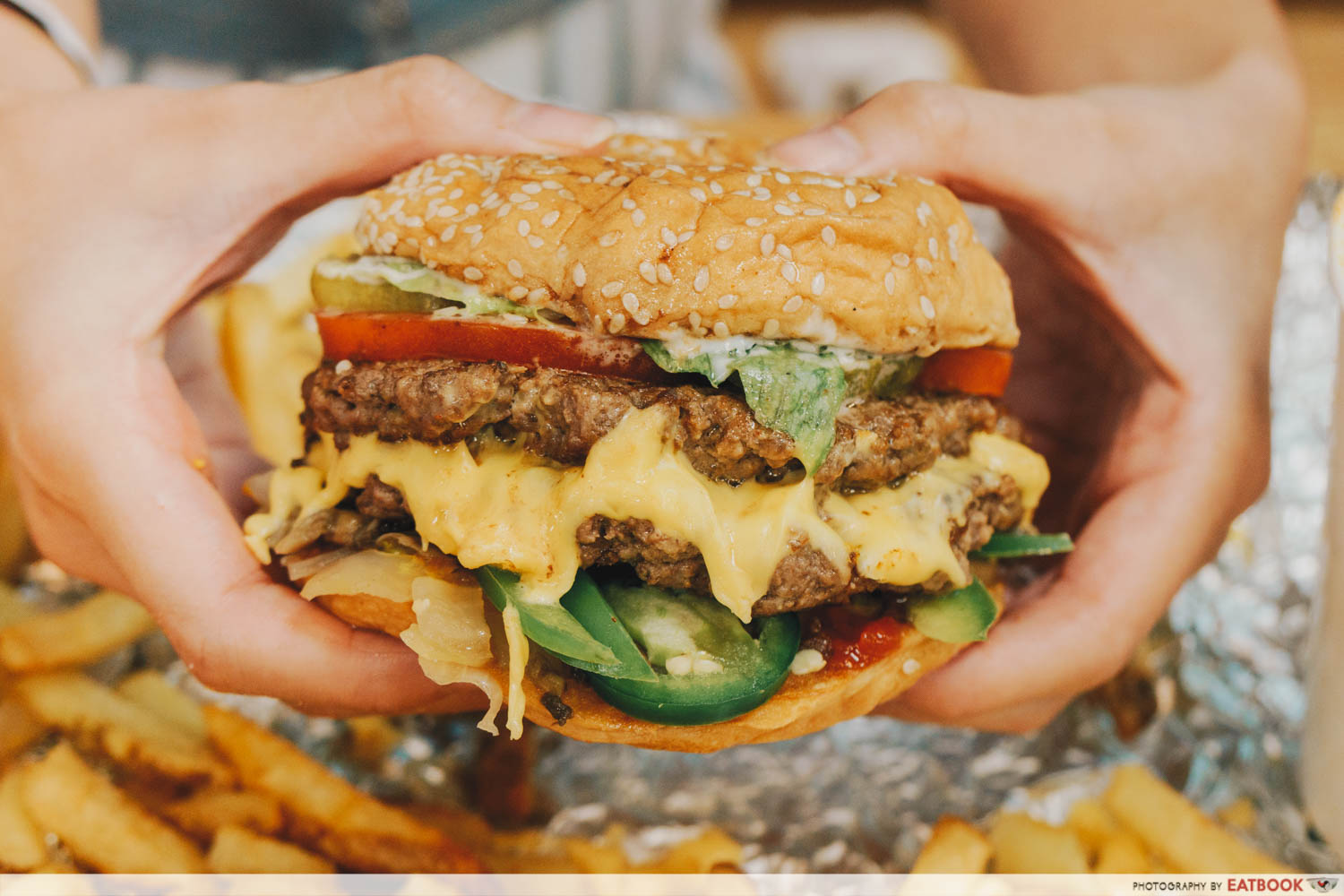 For first-timers, try their most popular item—Cheeseburger ($15), for a soft, juicy, and beefy burger. To zhng-up this dish, opt for any of their unlimited, free toppings. We recommend going for Five Guys' "All The Way" standard toppings, with the addition of jalapeno peppers, to cut through the greasiness, and A.1. Sauce, to elevate the umami beef flavour.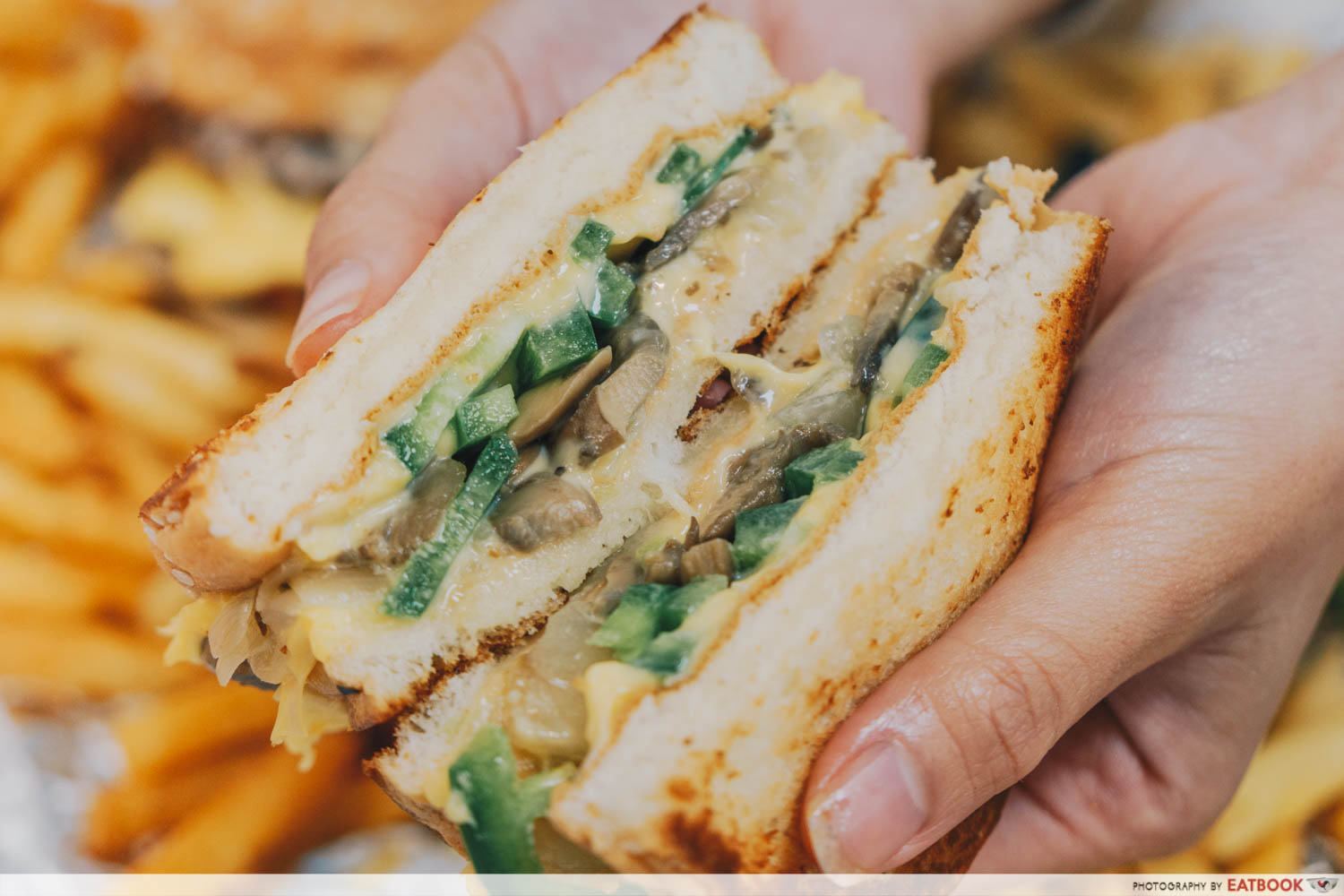 If the Cheeseburger is slightly out of your budget, go for their Little Burger options which include Little Cheeseburger ($13), Little Baconburger ($13), and more. Alternatively, Five Guys also offers Hot Dogs (from $10) and Sandwiches (from $8) for non-burger lovers!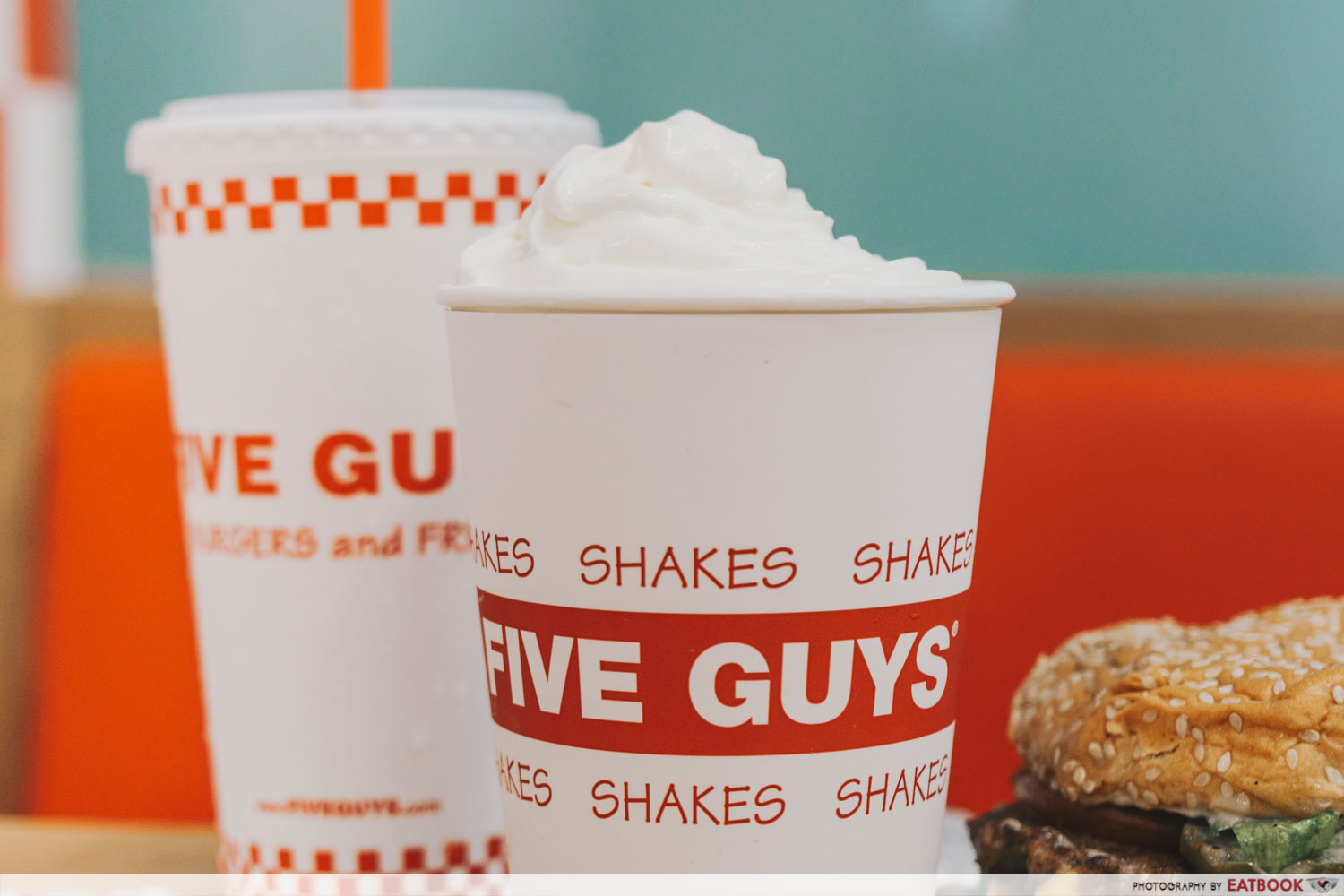 While you are there, try their famous Five Guys Shake ($10). It is a simple vanilla milkshake, which you can customise with any of their free mix-ins. With 11 toppings available, you can either go for something classic like Chocolate, or Oreos. If not, try their customers favourite—bacon. 
Keep an eye on Five Guys' socials for more updates on the opening, but we'll definitely update this post with more information when we have it!
ION Orchard Opens New Hawker Street With Famous Stalls Such As Nam Sing Hokkien Mee, Jian Bo Shui Kueh And More
While waiting for Five Guys' arrival, check out ION Orchard's new Hawker Street for famous hawker stalls including King of Fried Rice, Beach Roach Scissors Cut Rice, and more. Alternatively, read our review on Joji's Diner for a retro American-style dining experience.
Watch our Taste Testers video, where we ask our talents to compare Five Guys and Shake Shack in a blind taste test!
Address: 2 Orchard Turn, #B3-24, ION Orchard, Singapore 238801
Opening hours: TBA
Website
Joji's Diner Review: Retro American Diner At Serangoon For Chicken Waffles And Burgers Under $12.90
Featured image adapted from @janatewhat's post.