---
Fort Canning food places for your next date
---
If you didn't know, Fort Canning probably has more history than you and your ex. Once named the Forbidden Hill, it was a residence for royalties, a Christian cemetery, headquarters for the military, and proceeded to become the infamous bunker where the British surrendered Singapore to the Japanese. When I was a kid, it was a popular venue for primary school excursions, and now it finally ended up being a place for hipster concerts and artsy fartsy festivals. And with the opening of the new Downtown Line station, it has also become an accessible paktor spot for all you sweet lovebirds. Here are 10 places you can pig out with bae at after a romantic walk at Fort Canning Park.
---
1. Foodsmith

---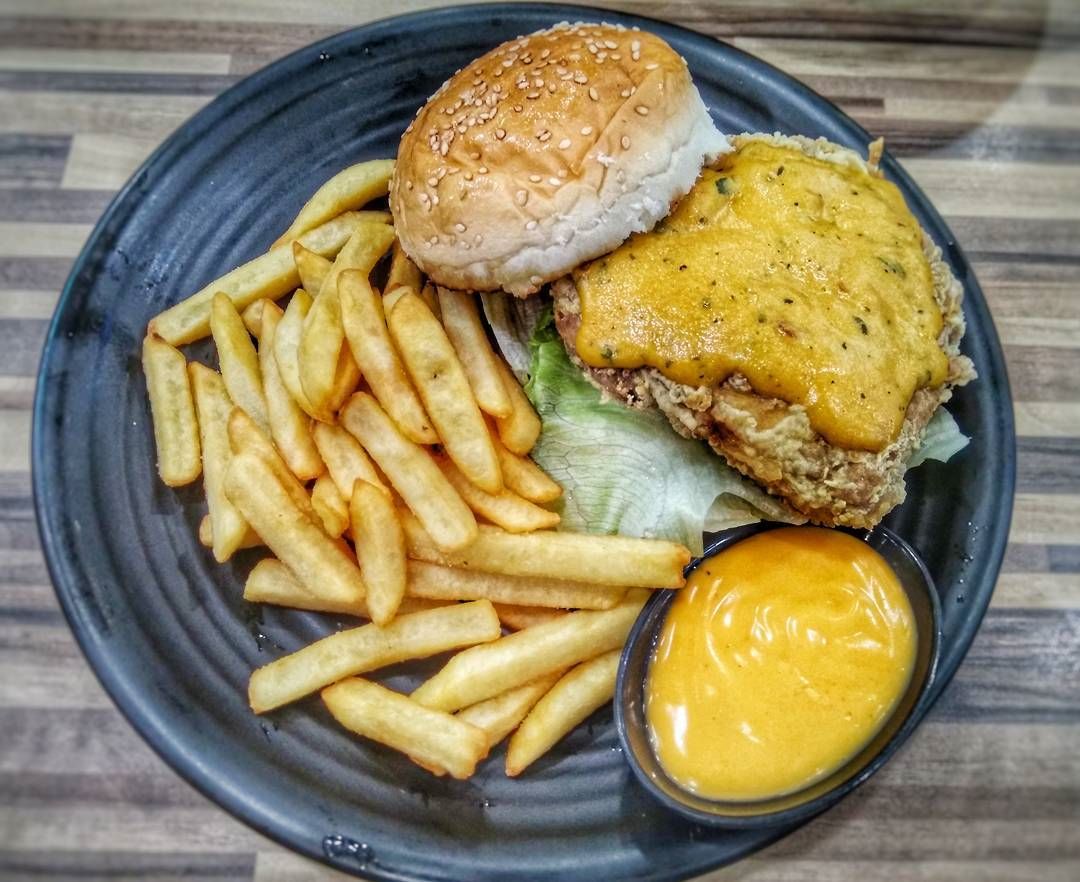 Image credit: @zh3nbang
Only opened recently and still unknown to many, Foodsmith boasts a menu of Western dishes with hints of local and current food trends. Plain ol' Western food is too #basic for us millennials, so items like salted egg yolk chicken burger ($8.90) and truffle mushroom stew ($8.90) or truffle fries ($3.80) are bound to be hits. While these truffle-infused creations cannot be compared to the shavings of the real "black gold", they are still delicious enough to impress your other half.
Address: 177 River Valley Road, #01-01, Let's Eat Foodcourt, Liang Court, Singapore 179030
Opening hours: Mon-Sat 24 hours, Sun 11am to 10pm
Website
---
2. The Japanese Curry Shop
---

Image credit: @lehungrydragon
Located inside Meidi-ya Supermarket, The Japanese Curry Shop should not be judged by its appearance. They serve basic, no-frills, curry rice and bento sets at nett prices. What is special is that their breaded, deep-fried meats comes with a wicked curry accompaniment that is held in a steel sauce boat. This means you can determine how gao you want your curry rice to be. You will not go wrong with the chicken katsu curry ($10.20). The juxtaposition of the crisp breading on the outside and tender chicken within is like a party in the mouth.
Address: 177 River Valley Road, #B1-50, Liang Court Meidi-Ya Supermarket, Singapore 179030
Opening hours: Daily 10am to 10pm
Tel: 6333 0630
---
3. Chikuwa Tei
---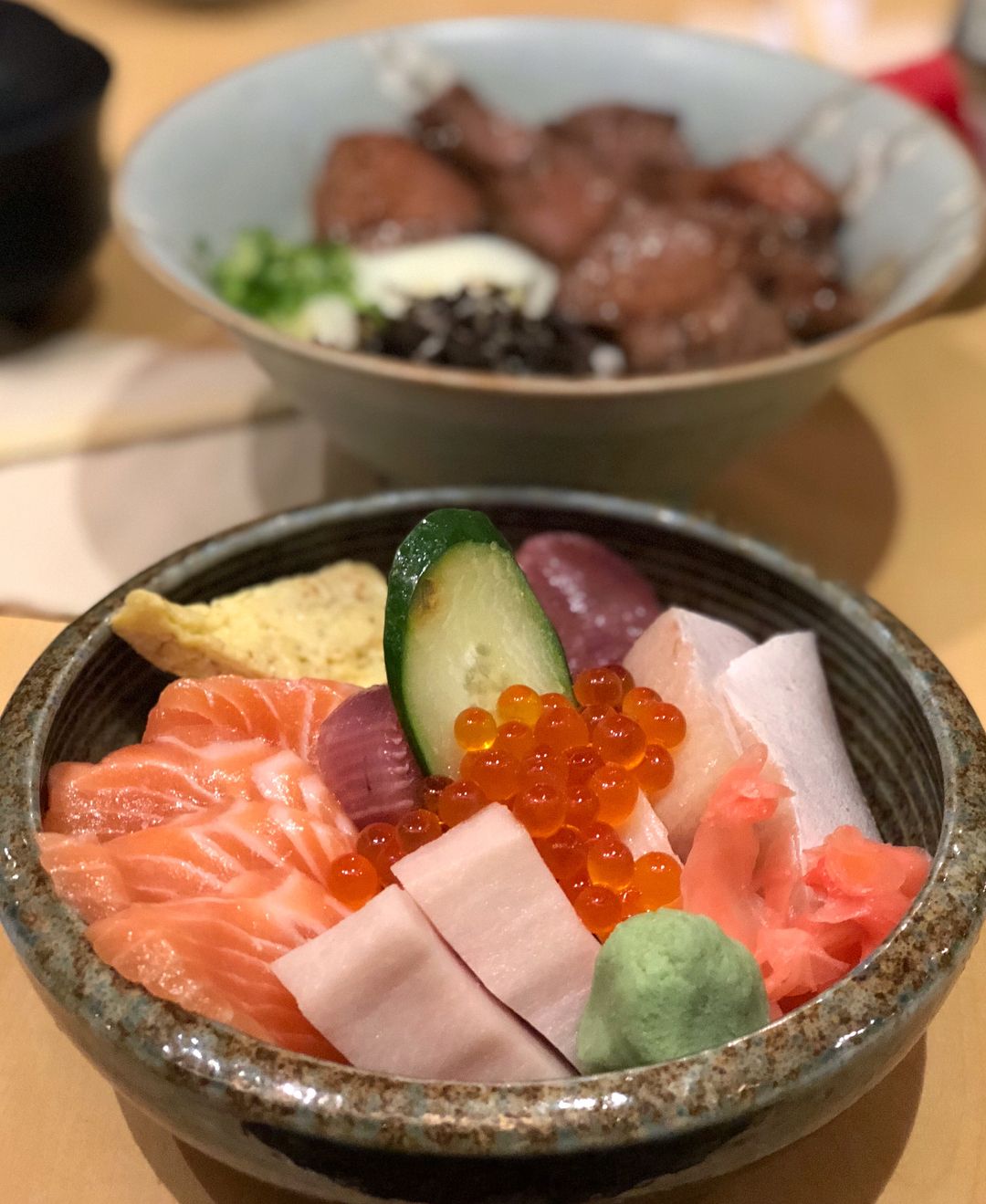 Image credit: @thebrekkiehangover
Chikuwa Tei is the place to go if you want to impress your foodie friends. There is nothing like a bowl of fresh Chirashi ($25++) don to make any gathering one worth looking forward to. The sashimi is so thick that a whole slice can easily fill your entire mouth. Another crowd-favourite would be the Sukiyaki Teishoku ($22++). Watch rosy-pink raw beef slices turn slightly brown as sweet sukiyaki broth bubbles under them.
Address: 9 Mohamed Sultan Road, #01-01, Singapore 238959
Opening hours: Daily 11:30am to 3pm, 6pm to 10pm
Tel: 6734 4436
Website
---
4. Ramen Keisuke Lobster King
---

Image credit: @cherylkang
Like its name says, Ramen Keisuke Lobster King serves ramen with lobster broth. There are four kinds: clear, rich, miso, and spicy miso. I highly recommend the Lobster Broth Ramen with Clear Soup ($13.90++) or the Lobster Broth Ramen with Rich Soup ($14.90++) for those who prefer a more full-flavoured broth. Fret not fan tongs (rice buckets), you are not left out. The Fluffy Omelet Rice ($10.80++) does not pale in comparison to the ramen dishes. The brown sauce has a deliciously deep beef flavour and the creamy omelette layer blankets over not a pile of plain, but tomato-based rice. Not to mention, there are complimentary free-flow eggs and bean sprouts for everyone!
Address: 3C River Valley Road, #01-07, The Cannery, Singapore 179022
Opening hours: Daily 6pm to 5am
Tel: 6255 2928
Website
---
5. Moc Quan
---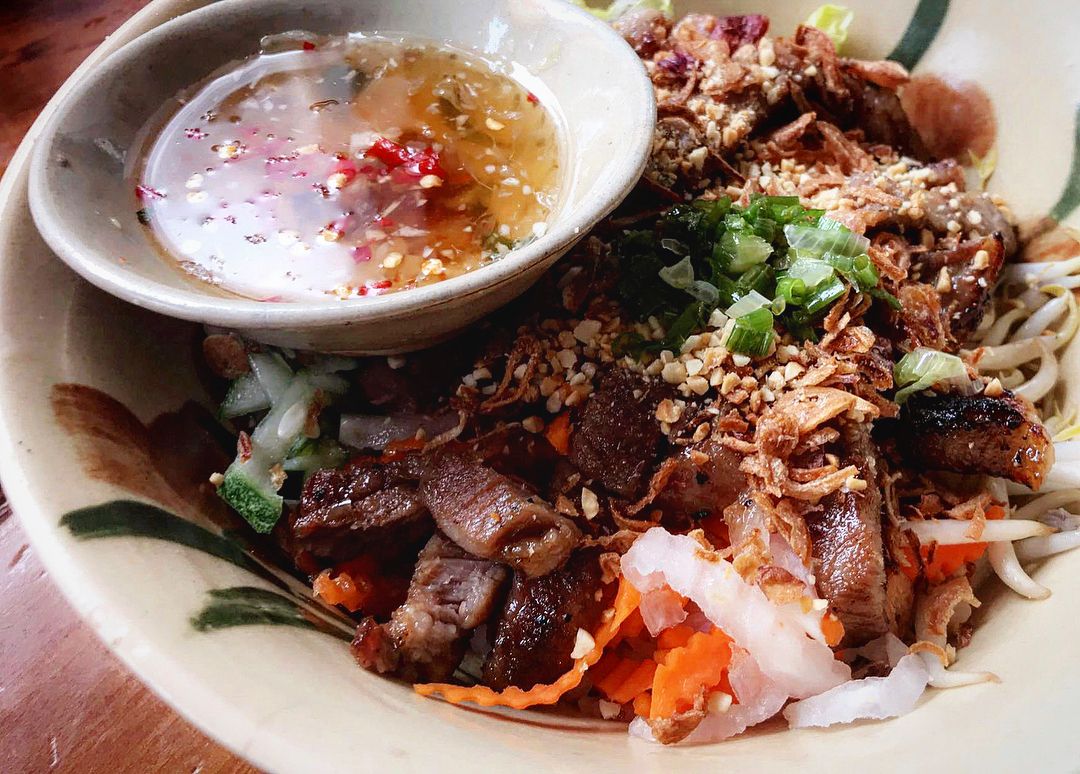 Image credit: @calxcape
Moc Quan prides itself on using Vietnamese ingredients hand-carried back into Singapore by the owners themselves. Secret recipes of seasoned vendors were also learnt off the streets of Vietnam. You won't go wrong ordering classics like the sliced beef pho ($11.50++) and Bun Thit Nuong ($11.90++) which is rice noodles topped with barbeque pork, herbs, peanuts, shallots and fish sauce. The iced Vietnamese coffee with condensed milk ($5++) is also a must-try. It is dense, milky, and jolts you right up. Be careful if you are sensitive to caffeine though! You might get the jitters.
For more affordable pho, check out these cheap pho eateries where you can get pho at $10 or less!
Address: 81 Clemenceau Avenue, #01-23, UE Square, Singapore 239917
Opening hours: Tue-Sun 10am to 9:30pm
Tel: 6291 4229
Website
---
6. Giovanni L.
---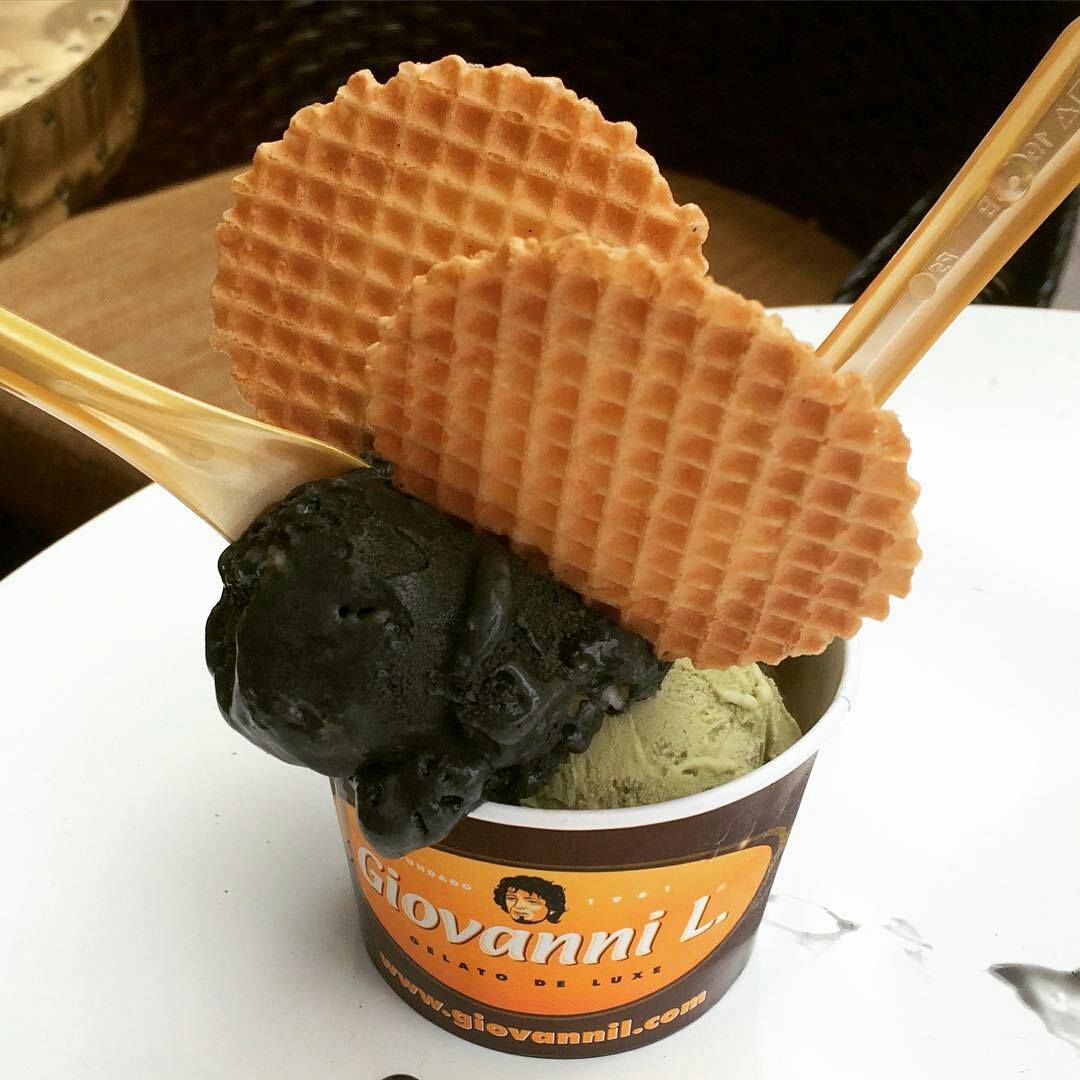 Image credit: Giovanni L.'s Facebook Page
If you're looking for something to cool you down after a walk at Fort Canning Park, head on down to Giovanni L. at Fort Canning Arts Centre. A scoop sets you back $4.90 or $5.90, depending on the flavour. But trust me, it is all worth it; every lick is a creamy, milky, and wonderful taste of goodness. My favourite flavours would be Black Vanilla and Forever Rocher. Prior to the opening of the new Fort Canning station, it was a 15-minute walk under the sun from Dhoby Ghaut Station to get your hands on this award-winning gelato. Now, you can take a 10-minute stroll through the park from the new station.
Address: 5 Cox Terrace, #01-01, Fort Canning Arts Centre, Singapore 179620
Opening hours: Mon-Fri 10am to 6pm, Sat-Sun 9:30am to 6pm
Website
---
7. Seattle Pike Chowder
---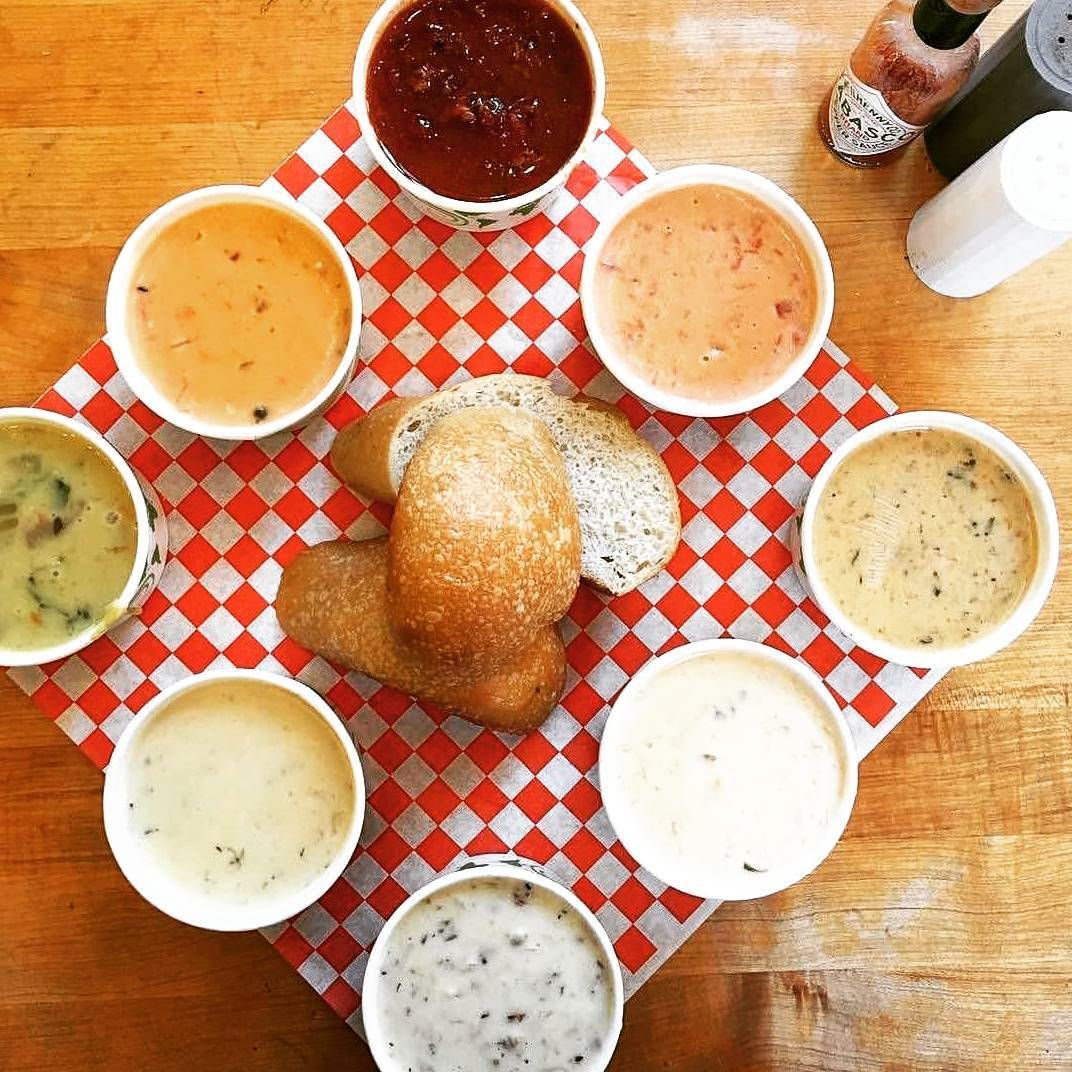 Image credit: @seattlepikechowder
Sharing a space with Giovanni L., Seattle Pike Chowder serves award-winning chowders. Even on a rainy day, I would make my way down here to enjoy a bowl of piping hot soup and surround myself with some flora and fauna. There are at least five kinds to choose from, but I highly recommend the New England Clam Chowder and Seafood Bisque. Prices start at $10.90 for a small bowl. The chowders are hearty, and have deep, lingering flavour profiles which will keep you coming back for more.
Address: 5 Cox Terrace, #01-01, Fort Canning Arts Centre, Singapore 179620
Opening hours: Mon-Fri 10am to 6:30pm, Sat-Sun 10am to 7:30pm
Website
---
8. Daikokuya
---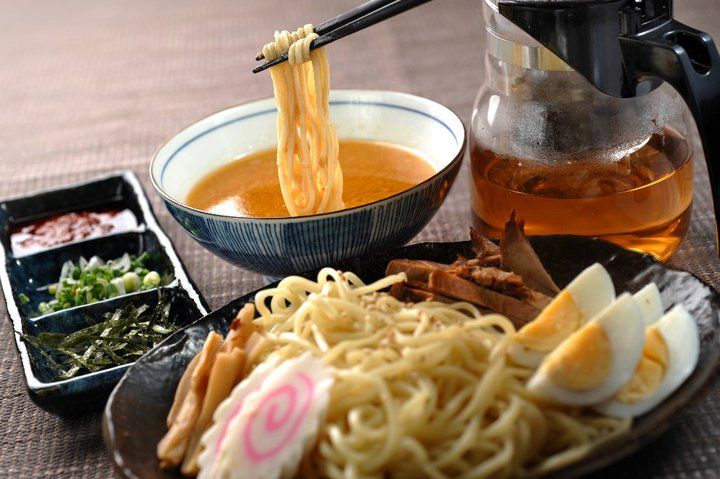 Image credit: Daikokuya's Facebook Page
Expand your ramen knowledge here at Daikokuya. Tonkotsu ramen might be one of Singaporeans' favourite comfort food, but other than the usual soup-based dish, tsukemen is another way the Japanese have their ramen. The noodles are eaten just like how you would eat soba noodles – dipped in a separate bowl of broth. As a slurp enthusiast, I would say the Special Tsukemen ($14.80++) here would be a great try. Their concentrated, hot broth nicely coats the noodles, bringing a flavourful slurp that slips right down your throat. When you are done with the noodles, use the smaller bowl of dashi soup to dilute the broth and further indulge. Prices of mains start from $9.80++ and the generous portions justify the price.
Address: 30 Robertson Quay, #01-05, Riverside Village, Singapore 238251
Opening hours: Tue-Sun 11:30am to 10pm
Tel: 6737 1521
Website
---
9. Butterknife Folk
---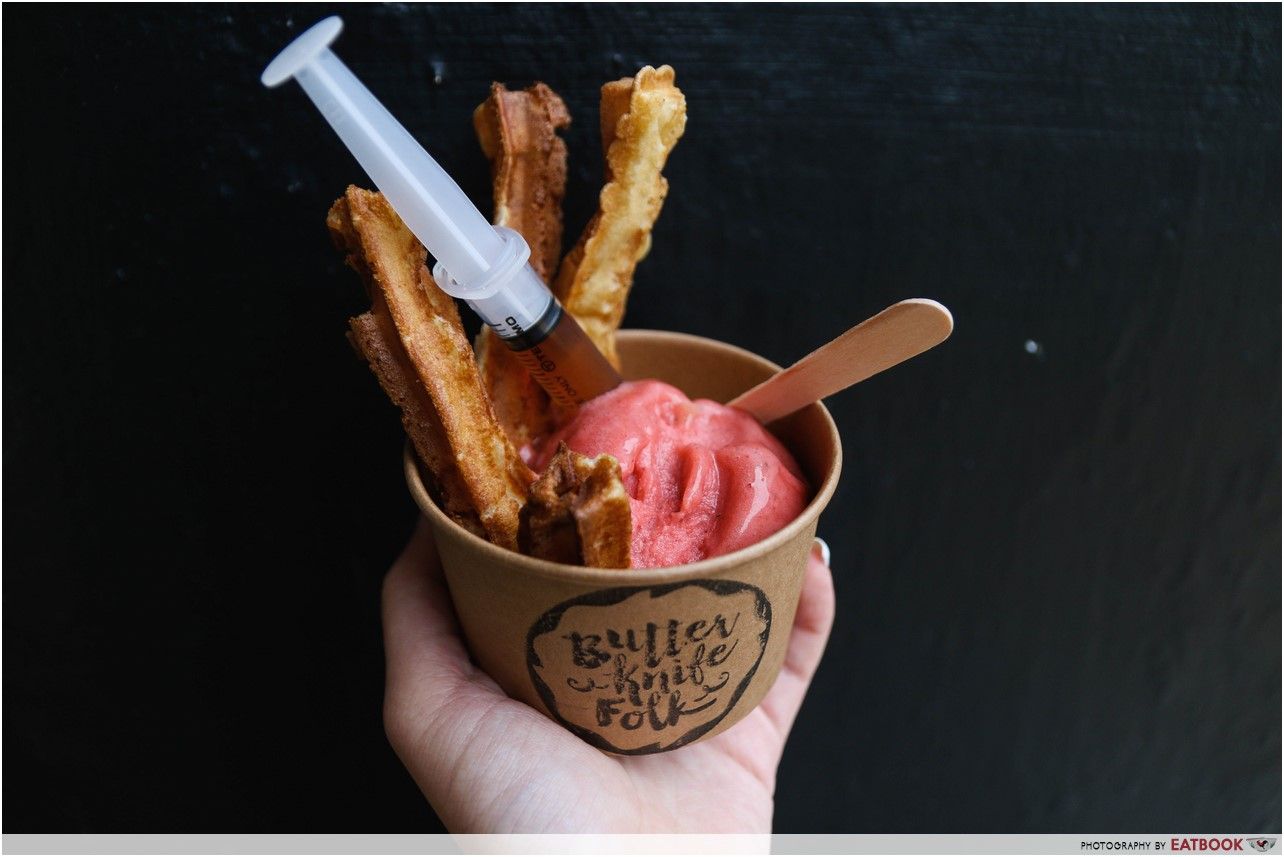 It only takes a short five-minute walk from Fort Canning station to Butterknife Folk. The team behind this cafe are passionate in what they put out and this is reflected in their menu. They have witty and off-the-wall flavours like Lemon Three which they described as a ménage à trois of zest, sherbet and peel, and Sesame Praline which is actually caramelised sesame seeds. Prices for ice-cream start at $5 for a scoop. The Fruit Loop ($8) is also another dessert worth mentioning. This cake in the shape of a loop is bright orange on the outside but inside hides a treasure of lemon mousse, strawberry jelly, and pistachio sponge, on top of a fragrant bed of butter sable.
Check out our full review of Butterknife Folk!
Address: 238 River Valley Road, Singapore 238296
Opening hours: Mon-Fri 10am to 8pm, Sat 10am to 9pm
Tel: 6734 7855
Website
---
10. The Fabulous Baker Boy
---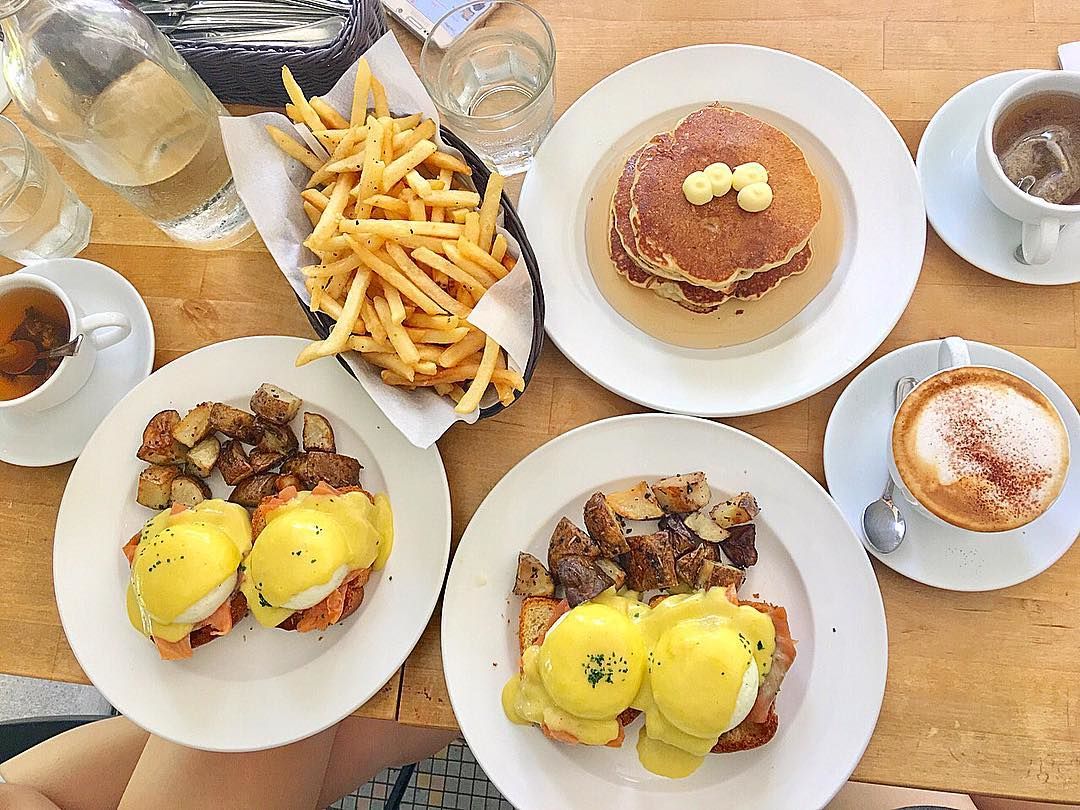 Image credit: @sh3rmaineee
Have a light brunch at The Fabulous Baker Boy before taking a walk at Fort Canning Park. For savoury food, get their Towkay Ng's Egg Benny ($13.50++) which is the classic eggs Benedict. For sweets, get the chef's favourite: Sweet As Cynth ($13.50++) which is cinnamon and brown sugar pancakes doused with a sweet maple cream cheese sauce, and then topped with roasted pecans. Or you could do it like the French: get a breakfast pastry like the sourdough croissant ($3++) and sashay your way through the park.
Address: 70 River Valley Road, #01-15, Singapore 179037
Opening hours: Tue-Thur 8:30am to 6pm, Fri-Sat 8:30am to 10pm, Sun 8:30am to 5pm
Tel: 9729 8560
Website

---
Another park made accessible
---
It might just be me, but I was so excited when the Fort Canning station opened. It has made another scenic location accessible for us whiny Singaporeans who refuse to walk more than 15 minutes in the sun. Couples might start flocking to the park and girl friends might start turning up in droves for an aesthetic picnic out soon. So hurry! Check out Fort Canning Park and these places nearby, before they become another hip spot that is too hyped for comfort. However, if you are in need of retail therapy, and Fort Canning is too ulu for you, check out these cheap food around town instead.
---
Featured image adapted from Instagram user @sh3rmaineee's post.