Fu Xin Cooked Food sells handmade Teochew kueh
Making kueh is a painstaking craft, which explains why many kueh stalls in Singapore prefer to source from central kitchens these days. There are, however, some rare hidden gems like Fu Xin Cooked Food at Old Airport Road Food Centre, which still makes all their Teochew kueh from scratch, by hand.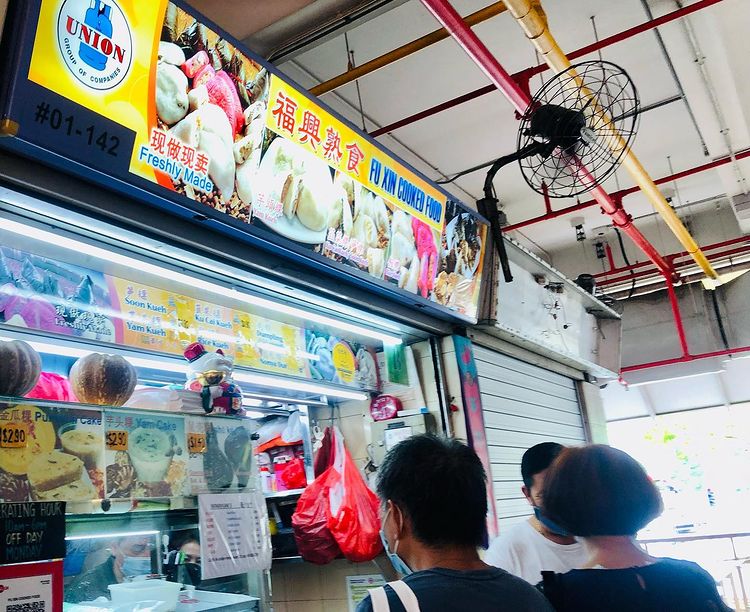 Image credit: @jamietan04
This stall is one of Old Airport Road's best-kept secrets. It is run by a brother and sister, who have been working at the stall for over 30 years, inheriting it from their mother. They start their day at 1am, prepping all the raw ingredients, a task that includes the making of their kueh skin, by hand.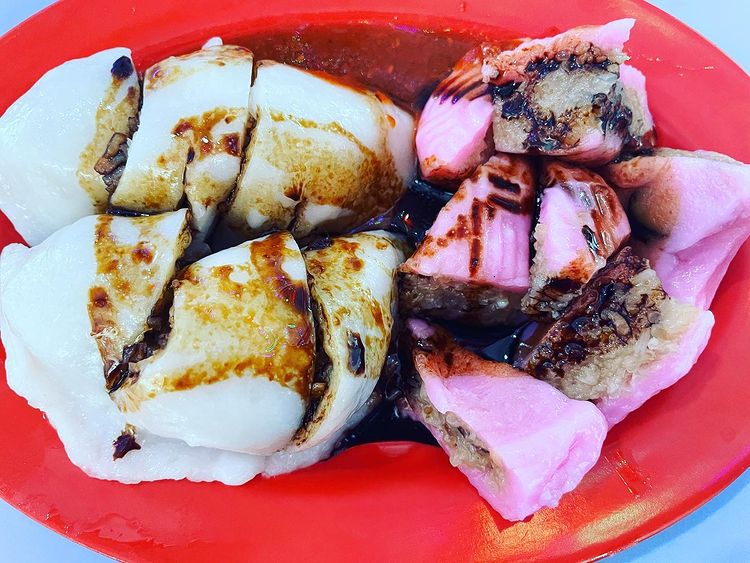 Image credit: @paul_decosta
The menu features over six types of savoury Teochew kueh, though some items such as their bak zhang, are seasonal. The kueh are all priced at $0.90, with the exception of their shu ke kueh, AKA chi kak kueh, which costs $1.40.
The Soon Kueh ($0.90) is a classic pick here, featuring slightly sheer, chewy skin, and a fragrant filling.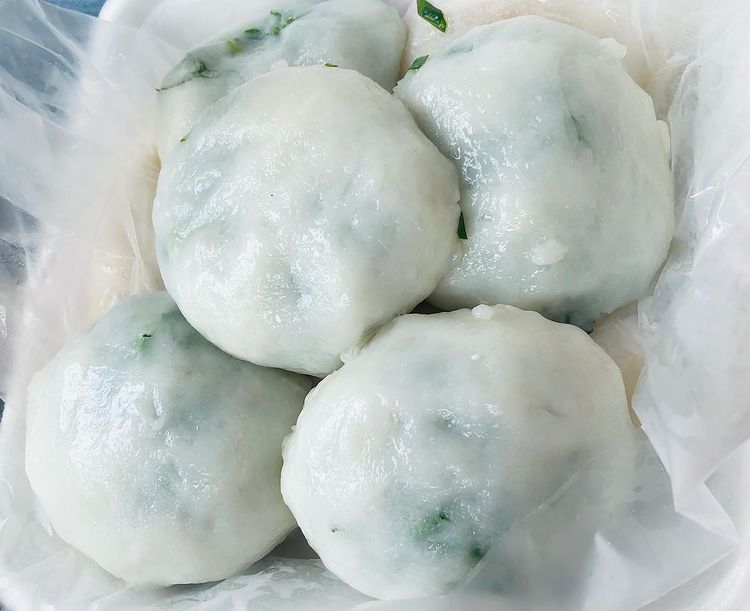 Image credit: @jamietan04
Another popular option is their Ku Chai Kueh ($0.90), a classic Teochew kueh filled with chives, which the stall grows in-house. The dumpling skin here isn't the usual crystal skin, but thicker and slightly chewier.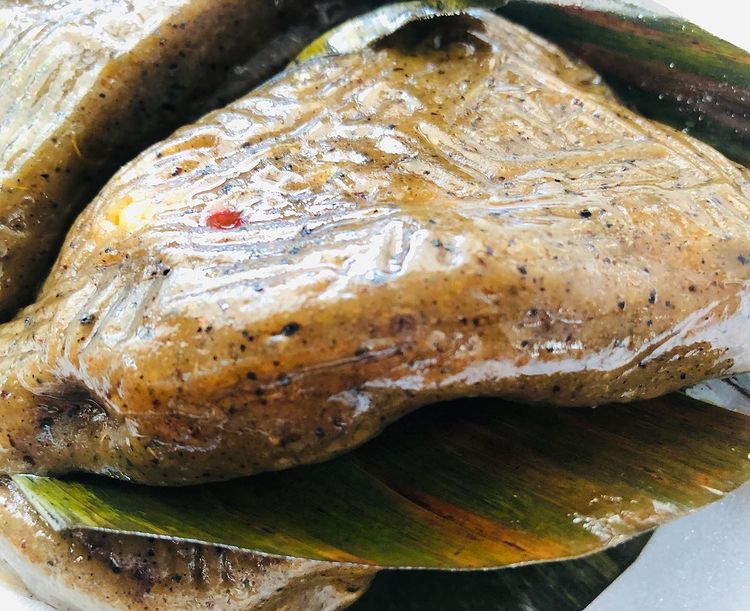 Image credit: @jamietan04
Fu Xin Cooked Food also sells rarer Teochew kueh you're not often able to find on the market. Try the Shu Ke Kueh ($1.40), a Teochew kueh that is fading into obscurity. The dish is characterised by its black skin, as it is made with cudweed, a Chinese medicinal herb. Inside, the kueh is stuffed with an aromatic bean paste filling.
They also sell Rice Kueh ($0.90), which sees soon kueh-style skin packed with a stir-fried glutinous rice filling. Think of a cross between kueh and luo mi fan!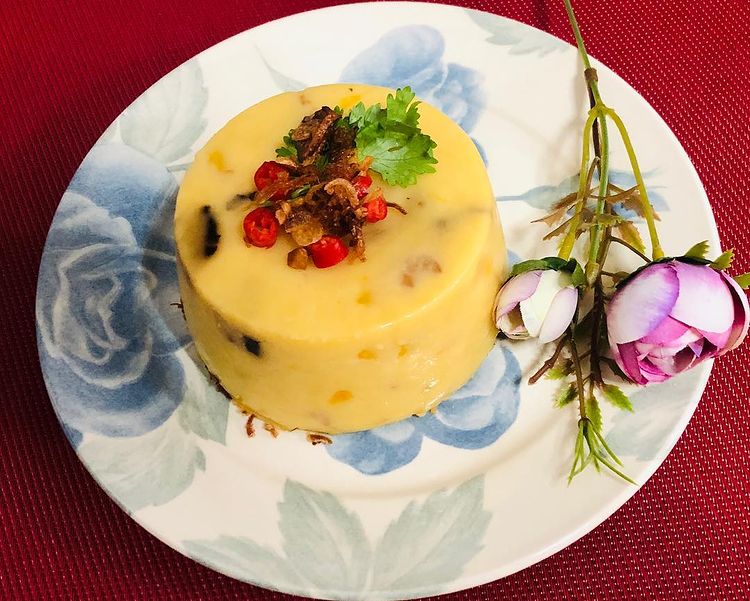 Image credit: @jamietan04
Finally, the stall sells both Pumpkin and Yam Cakes, priced at $2.90 each. These are substantial in size, easily feeding two to three people, and make for a great breakfast or midday snack!
Whatever kueh you order, don't forget to enjoy them with the sweet black sauce and house-made chilli.
If you're interested in hunting down more Teochew kueh gems, read our best soon kueh list. Otherwise, for a sweet kueh equally loved, check out our best min jiang kueh guide.
Address: 51 Old Airport Road, #01-142, Old Airport Road Food Centre, Singapore 390051
Opening hours: Tue-Sun 6am to 6pm
Fu Xin Cooked Food is not a halal-certified eatery.
10 Traditional Soon Kueh Stalls In Singapore That Even Your Grandparents Will Approve Of
Featured image adapted from @jamietan04 and @paul_decosta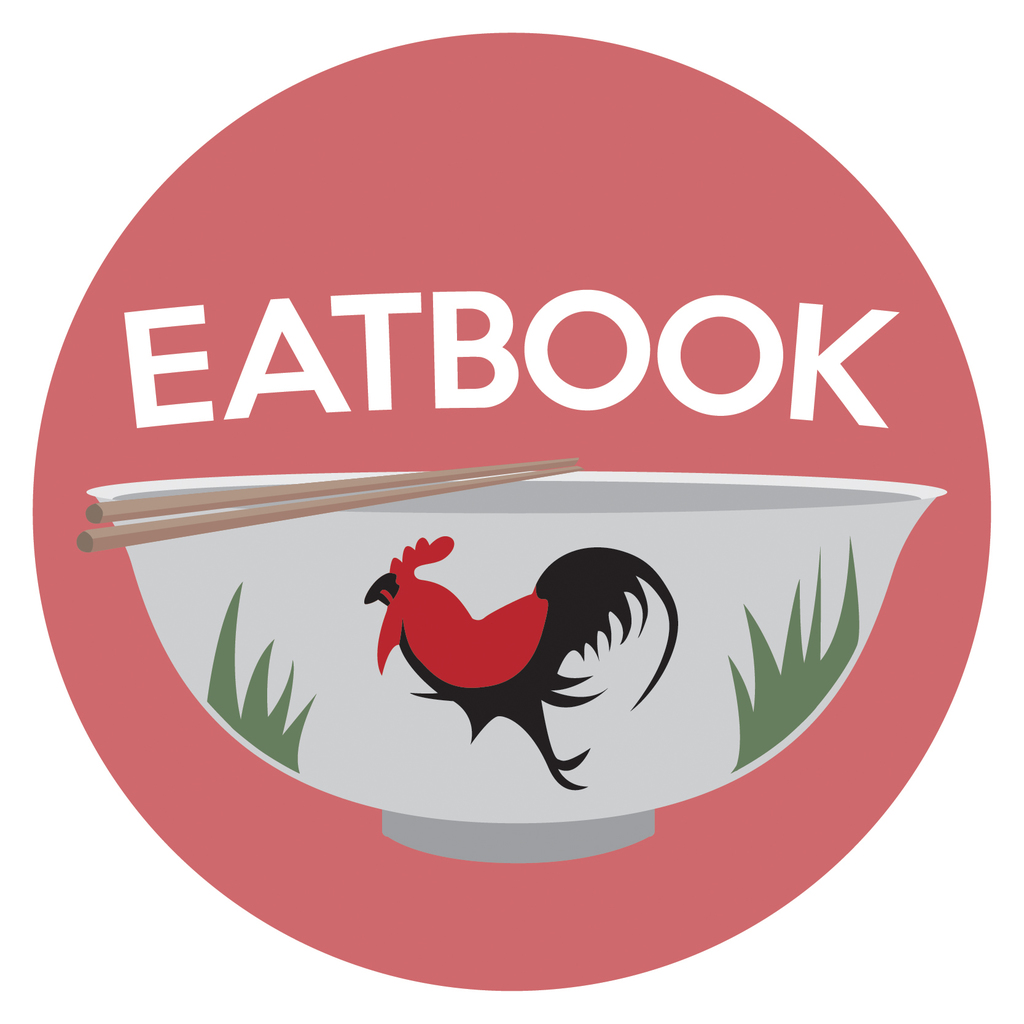 Drop us your email so you won't miss the latest news.