Mid Autumn Festival with Gin Thye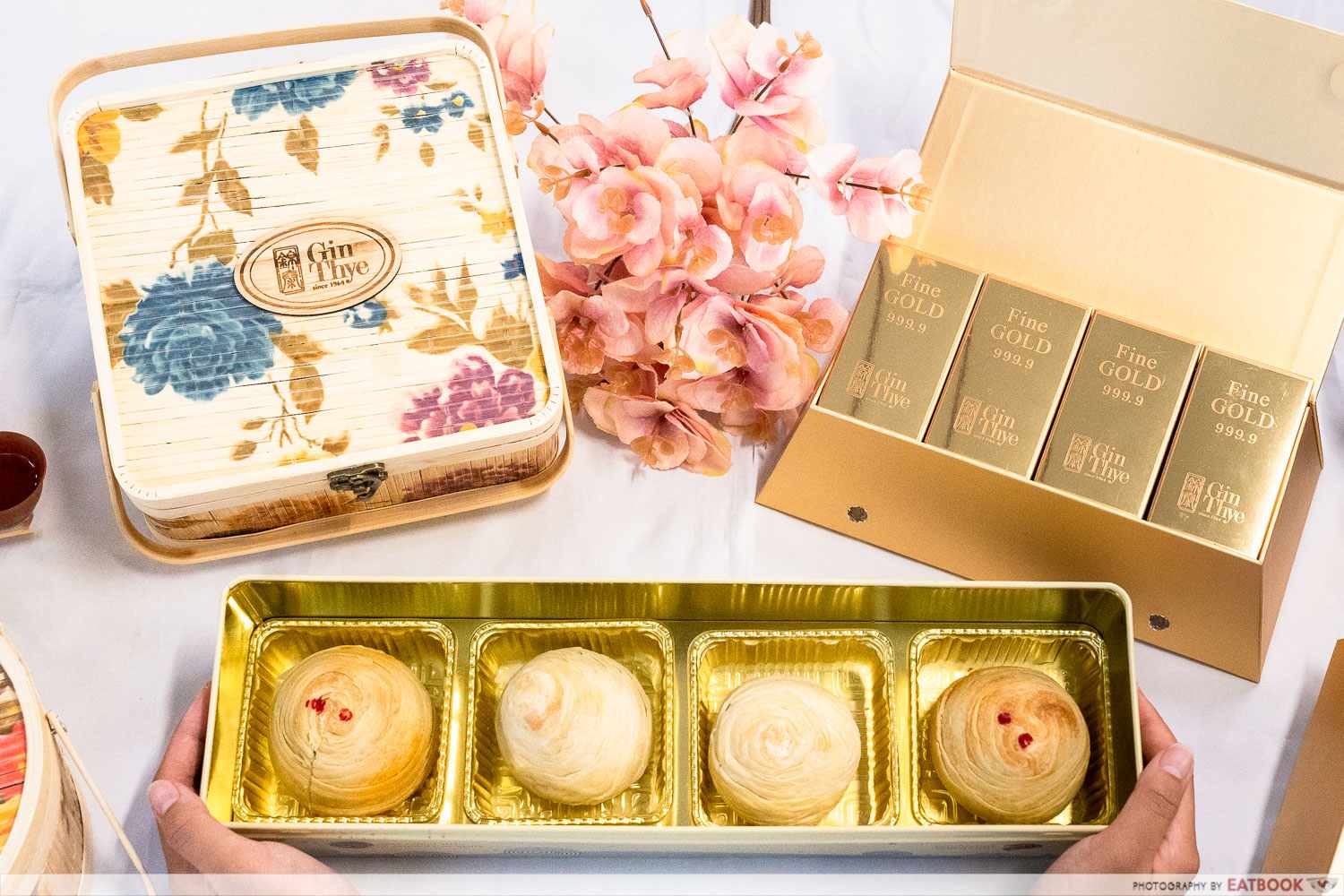 While today's mooncakes can range from the staunchly traditional to the wildly unusual, I've always thought that the best-tasting ones lie somewhere in the middle. Gin Thye's mooncakes consistently hit that sweet spot, and this year's lineup is no exception.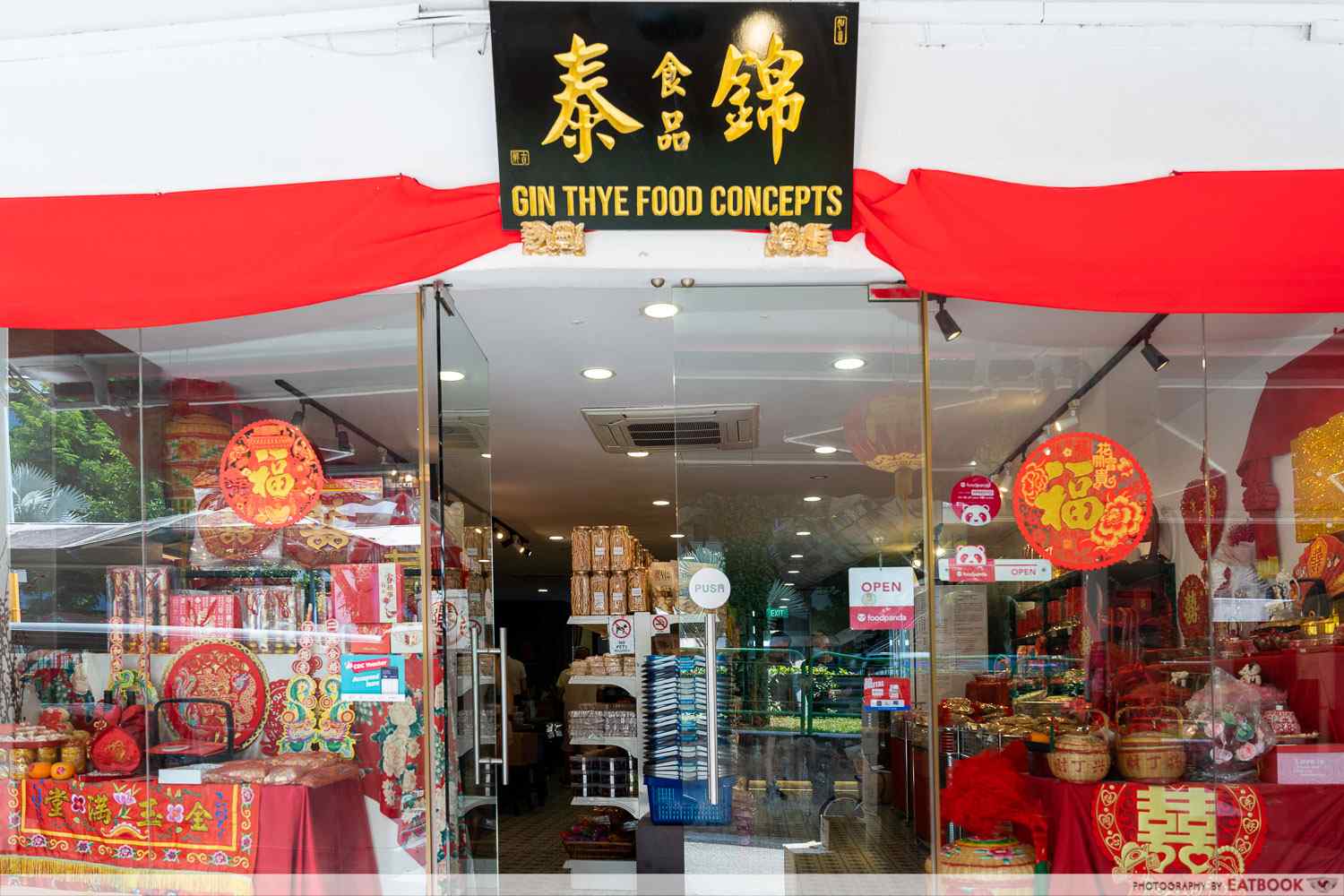 Established in 1964, Gin Thye is a homegrown brand known for their old-school cakes and confectioneries. Whenever Mid-Autumn Festival rolls around, however, a more modern side of the brand surfaces.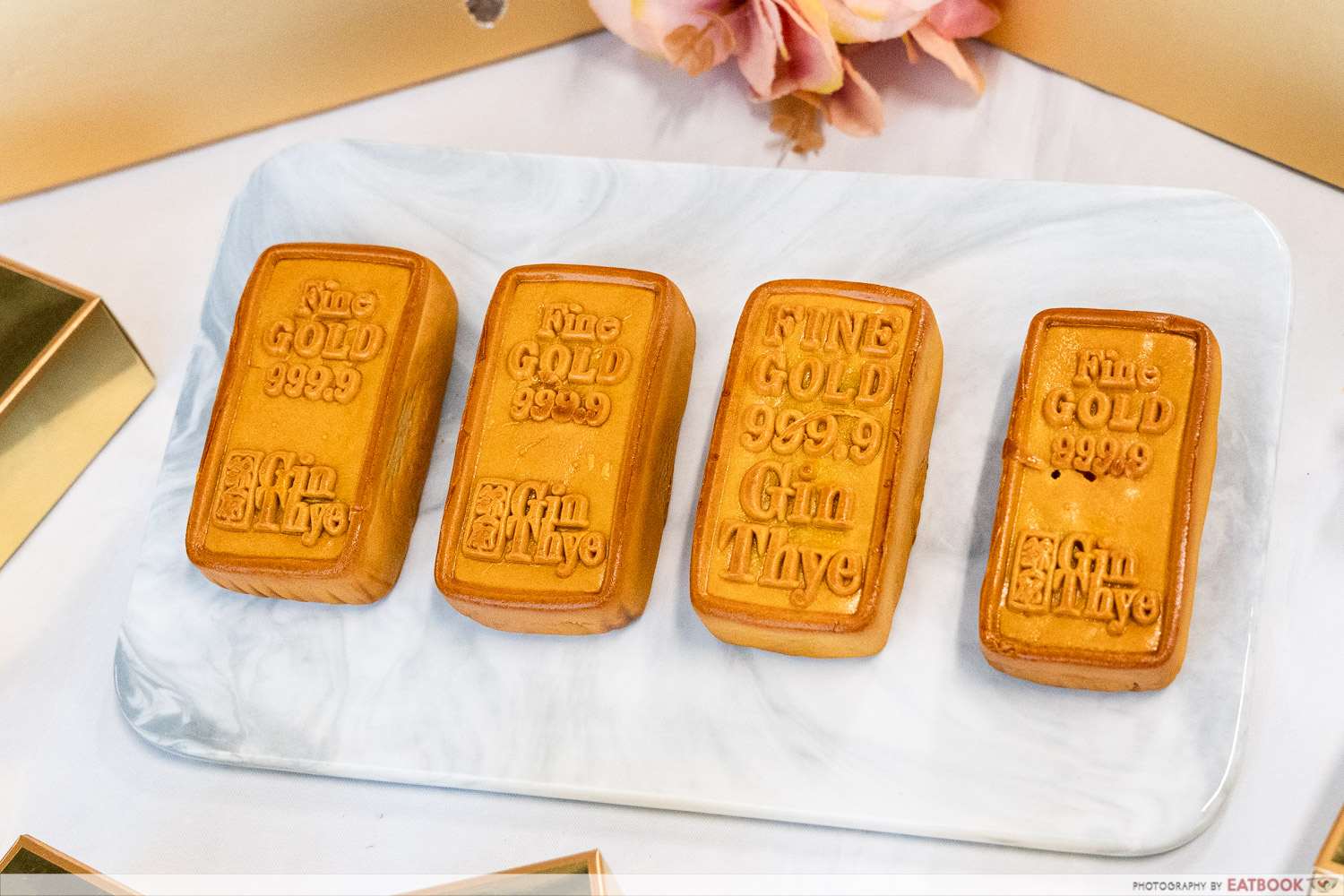 Take the Gold Bar Baked Skin Moon Cake ($49.90 for 8 pieces), for instance. This rectangular mooncake is shaped like a 999.9 gold bar, and, if you squint a little, looks like the actual thing. And despite how elaborate the packaging looks, it's actually easy to open it up and consume the mooncake!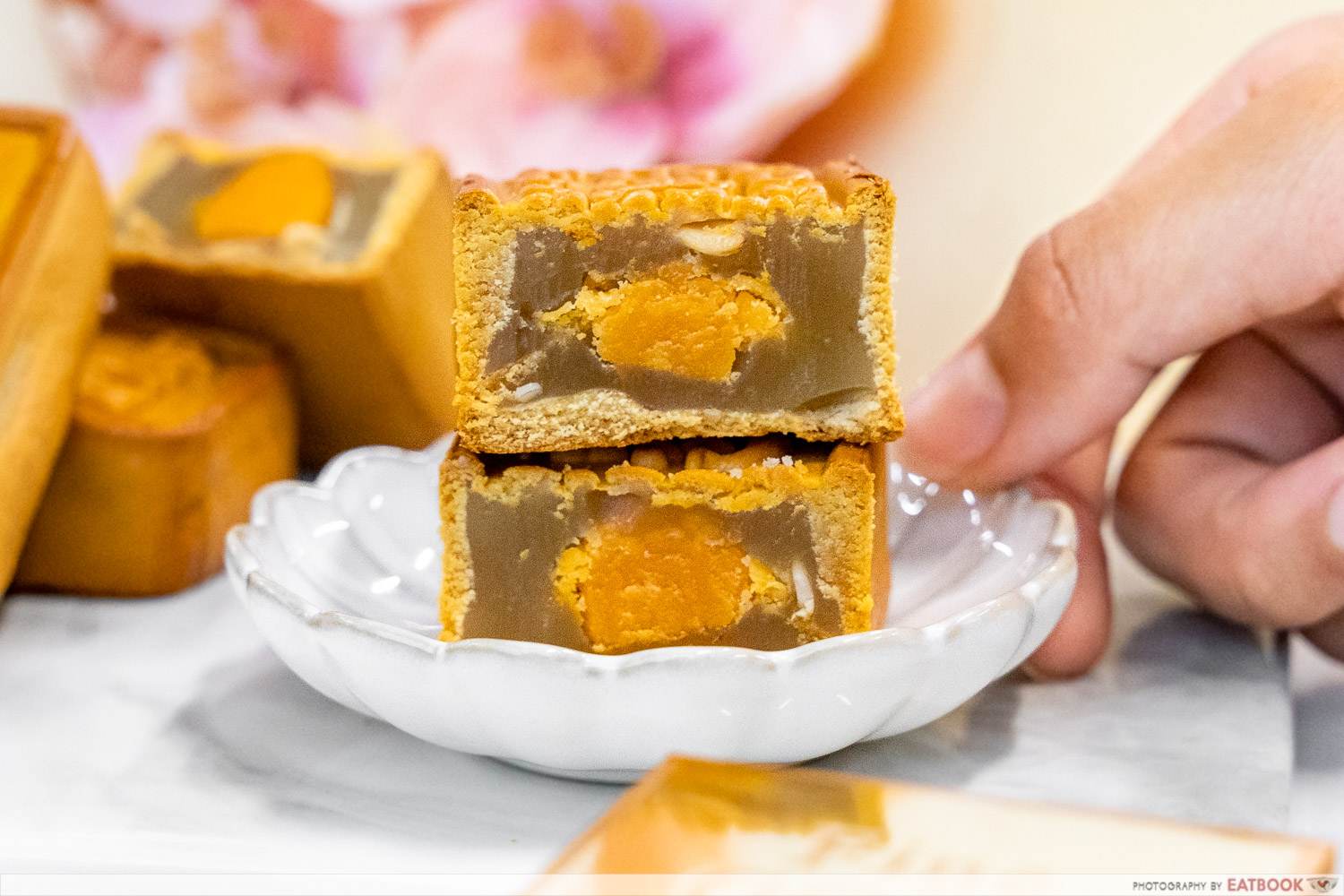 But flavour-wise, this is as traditional as it gets—the lotus paste is delectable but not overly sweet, the melon seeds add a nice crunch, and the egg yolk is rich and moist.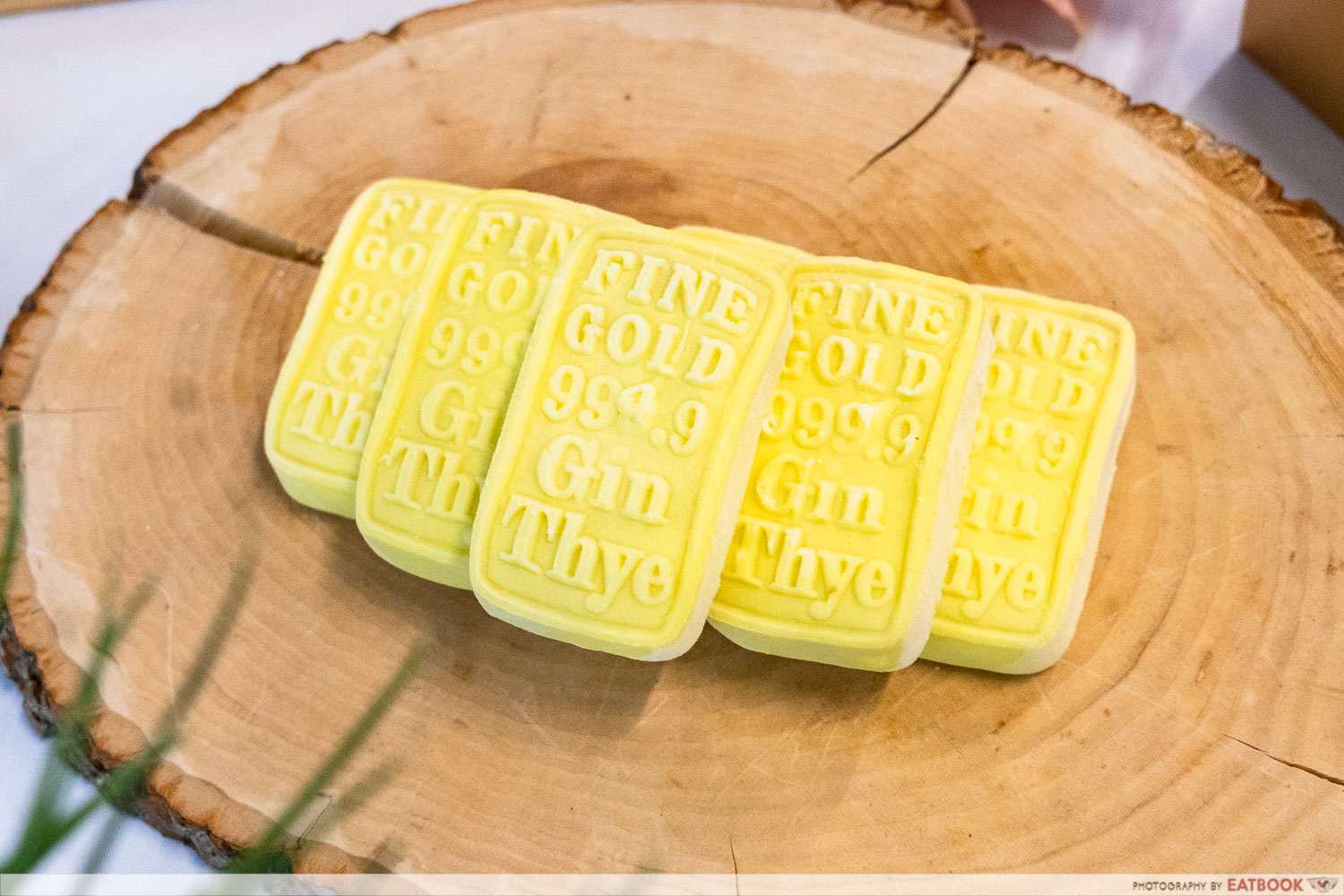 You can also get a durian version of the gold bar mooncake, the Gold Bar Snowskin Mao Shang Wang Moon Cake ($88 for 8 pieces). The baked skin and lotus filling of the previous item is replaced with a chewier snowskin and a creamy and fragrant Mao Shan Wang filling.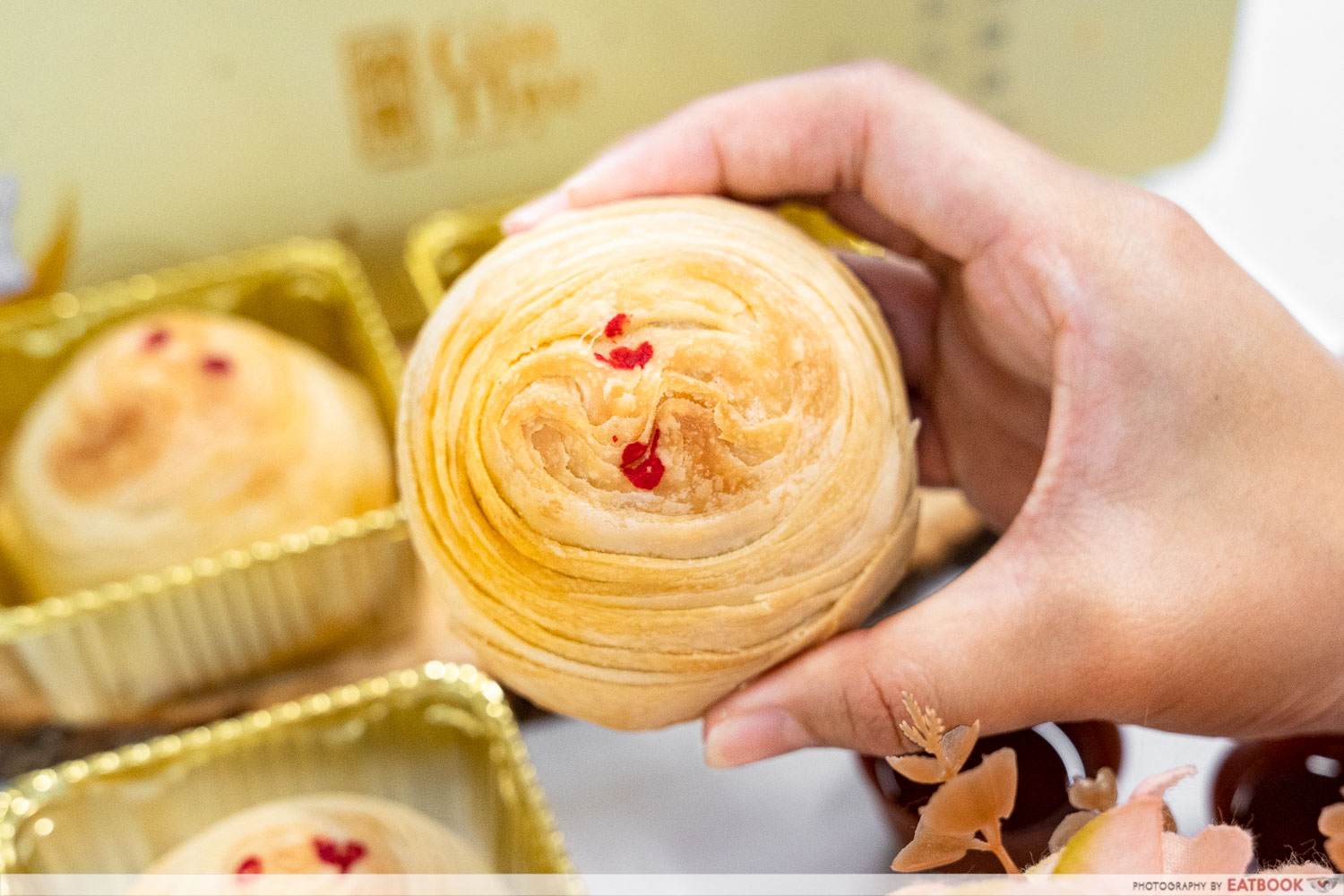 The Flaky Skin Yam Single Yolk Moon Cake ($46 for 4 pieces) is another unique pick. With its flaky pastry skin, this Teochew mooncake offers an alternative to the usual Cantonese style we often see.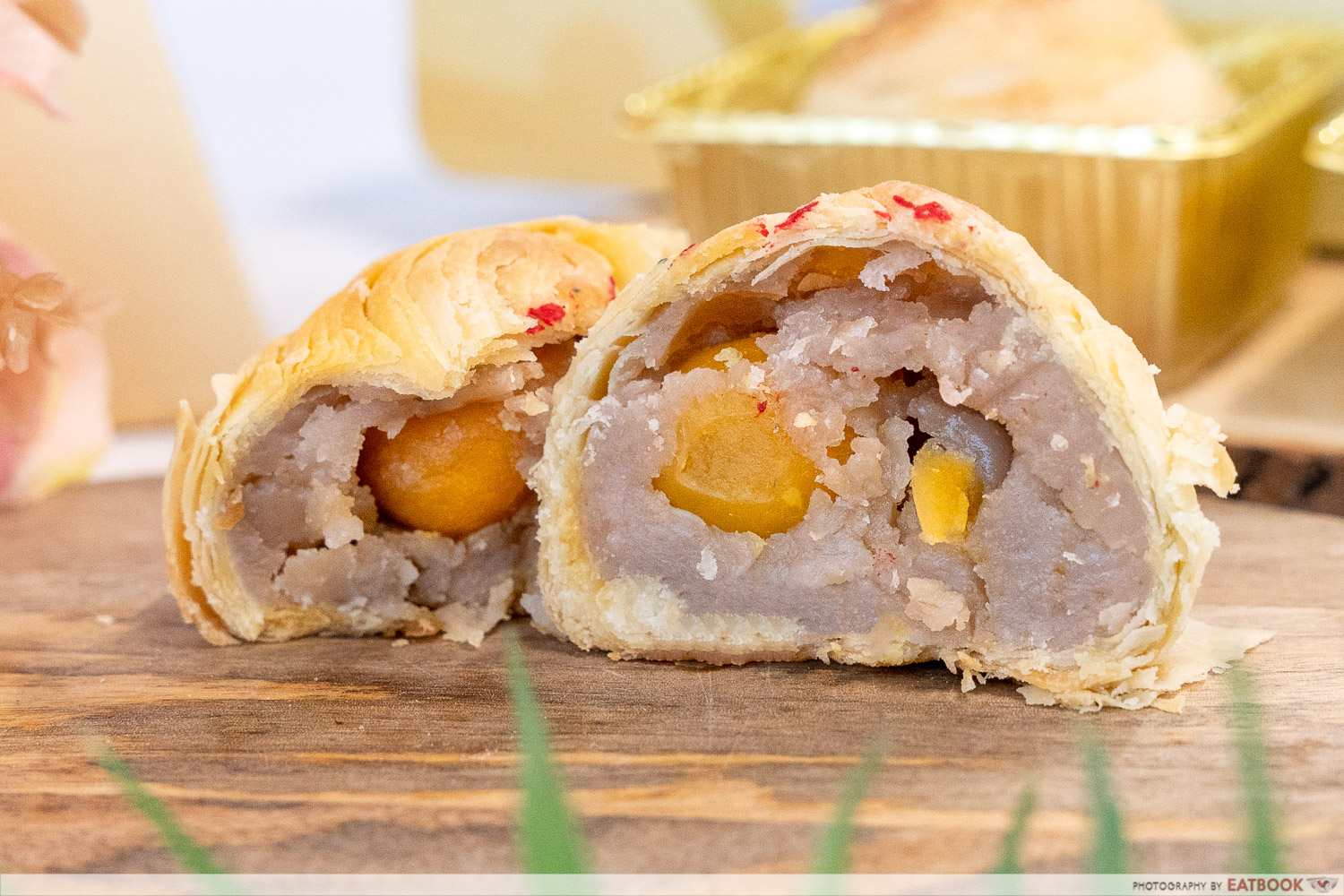 Biting into it yields a smooth and flavourful yam paste, along with the delectable egg yolk core.
Those who aren't fans of egg yolk should get the yolk-less Flaky Skin Yam Moon Cake ($46 for 4 pieces), while those who can't say no to it can go for the Flaky Skin Yam Double Yolk Moon Cake ($46 for 4 pieces).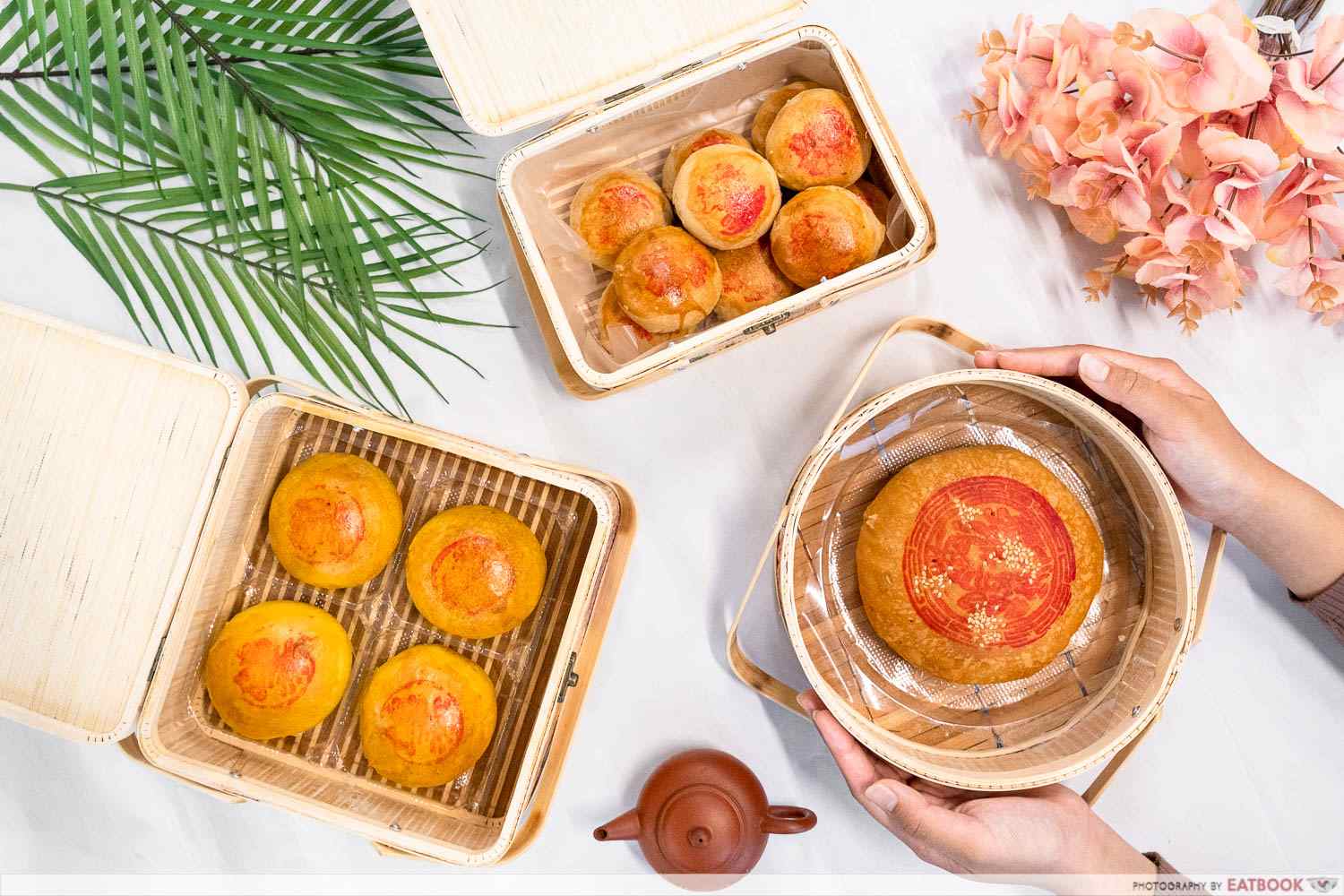 Gin Thye also offers Tau Sha Piah ($19.90 for 10 pieces) in a beautiful bamboo box, perfect for gifting this upcoming Mid-Autumn Festival. Each piece of tau sha piah is delightfully flaky, with a balanced yet flavourful mung bean filling.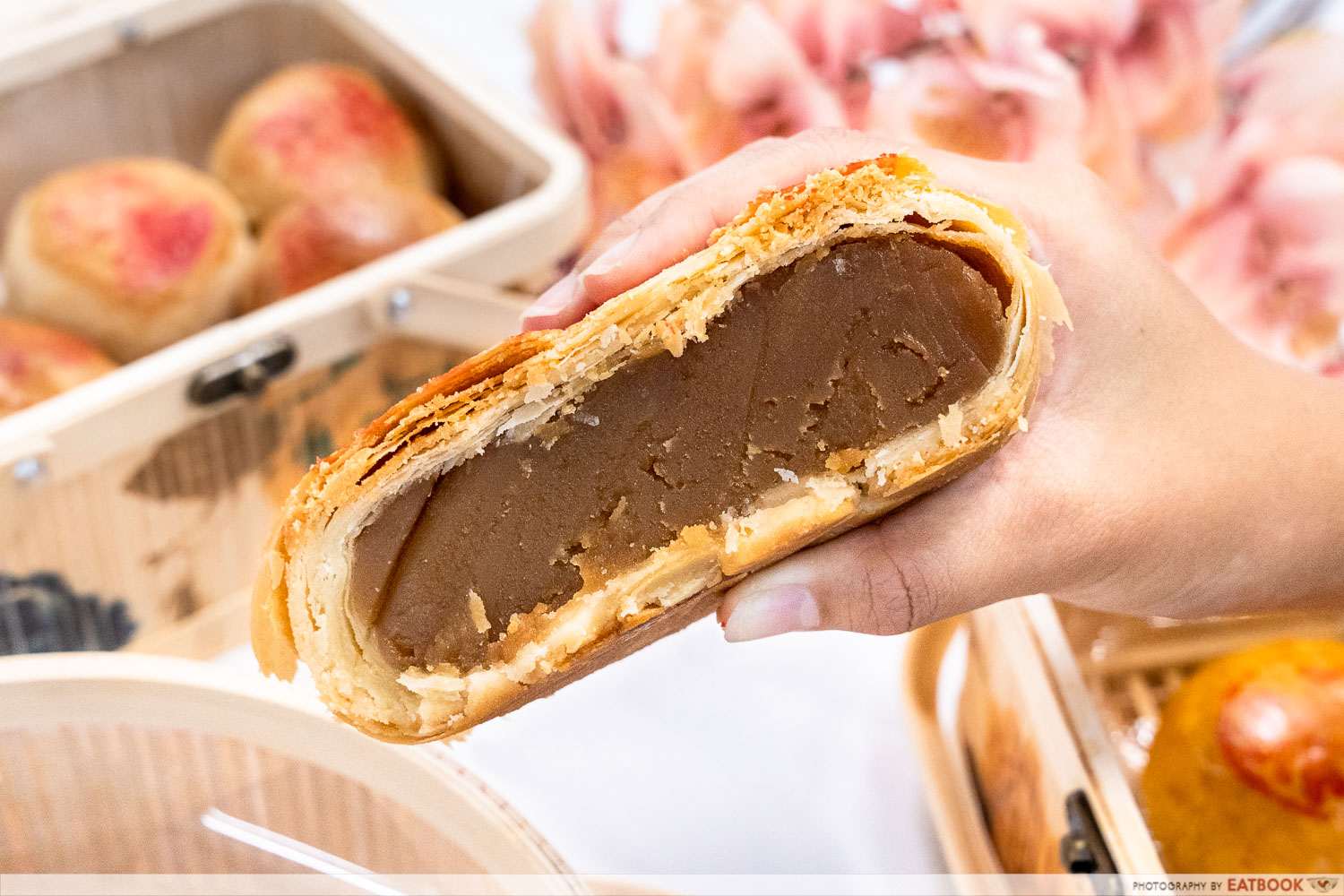 You can also consider the massive Da Lao Bing ($29.90), another mung bean-filled pastry which comes in a similarly ornate box.
Alternatively, there's the Shuang Ping ($29.90), which is similar in appearance to the da lao bing but with a different filling. Half of it consists of red bean paste, while the other half has winter melon paste.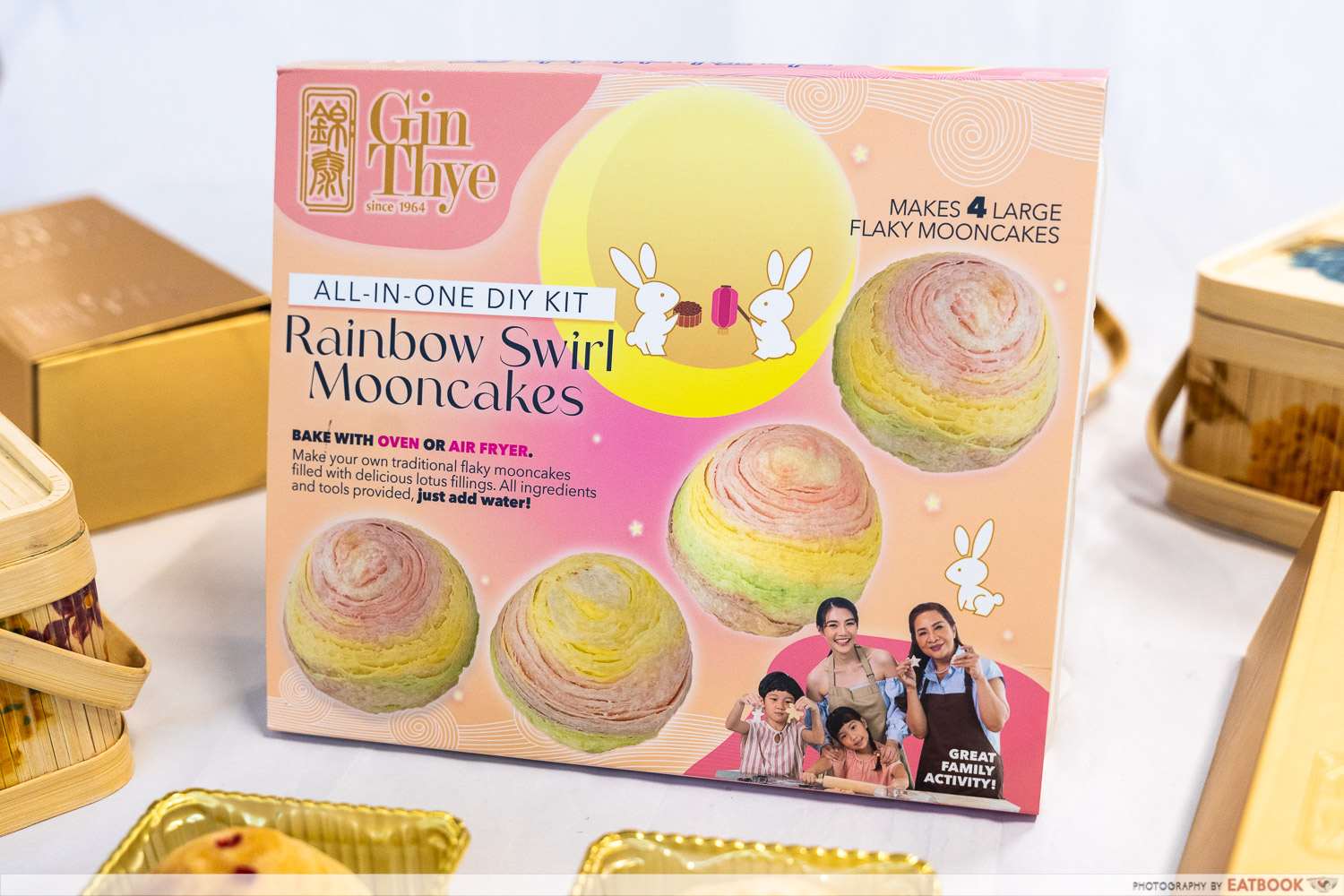 Those who are interested in making their own mooncakes can do so with Gin Thye's Rainbow Swirl Mooncakes DIY Kit (price TBC). You'll have all the ingredients and tools needed to create traditional flaky mooncakes, and it can be easily baked with an air fryer or oven.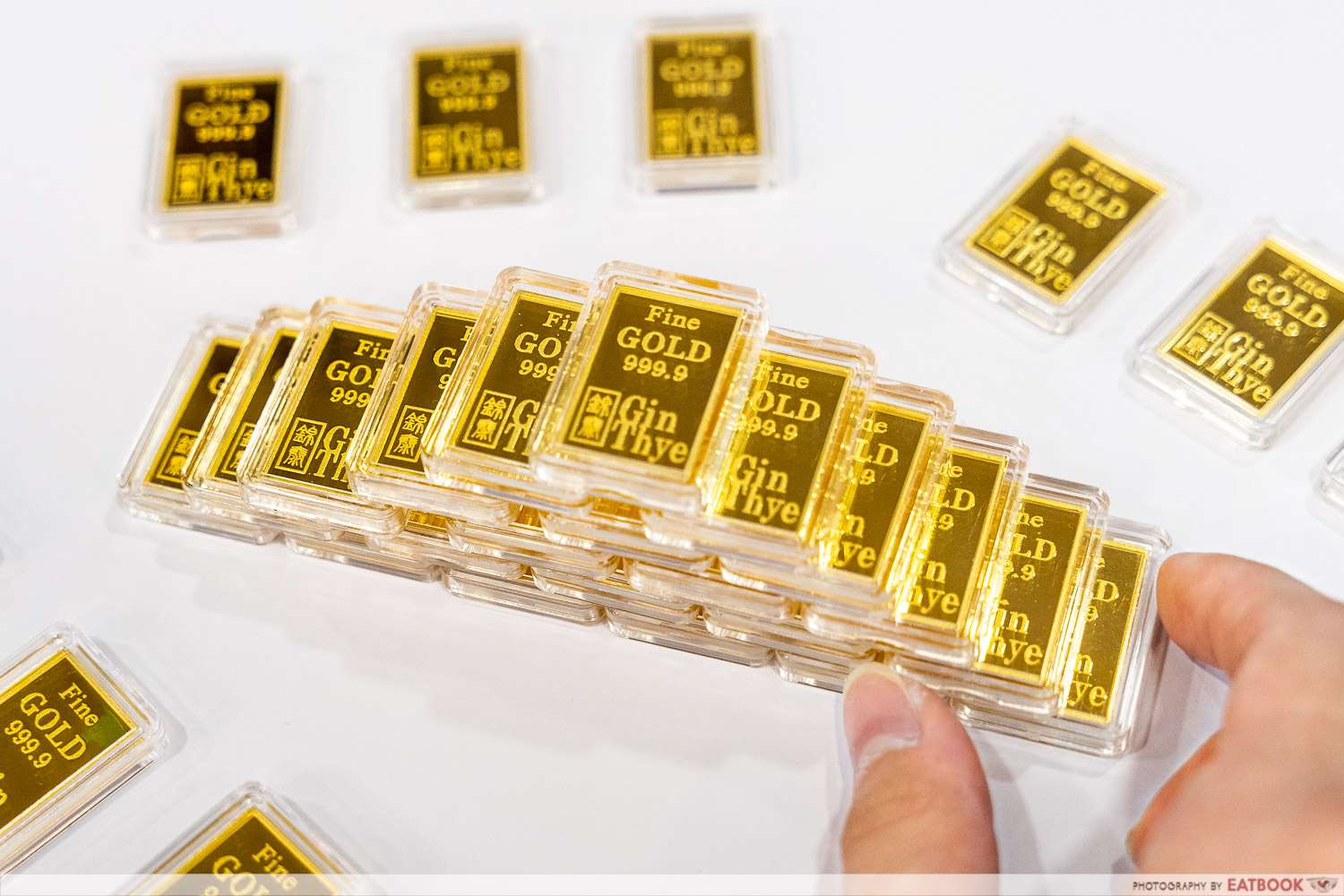 These items are plenty enticing on their own, but Gin Thye has found a way to make things even more exciting. From 15 August to 10 September, each mooncake box you purchase gets you one Lucky Draw scratch card, which could win you prizes such as actual gold plated bars!
Gin Thye's mooncakes can be found at their main store, website, and on the Robinsons webstore, as well as pushcarts at various locations, such as Takashimaya, Tangs, Isetan, and BHG. You can find out more about updates from Gin Thye via their Facebook page.
Address: 427 Sembawang Road, Singapore 758394
Opening hours: Daily 8am to 8pm
Tel: 6257 1566
Website
Gin Thye is not a halal-certified eatery.
Photos taken by Tanya Tham.
This post was brought to you by Gin Thye.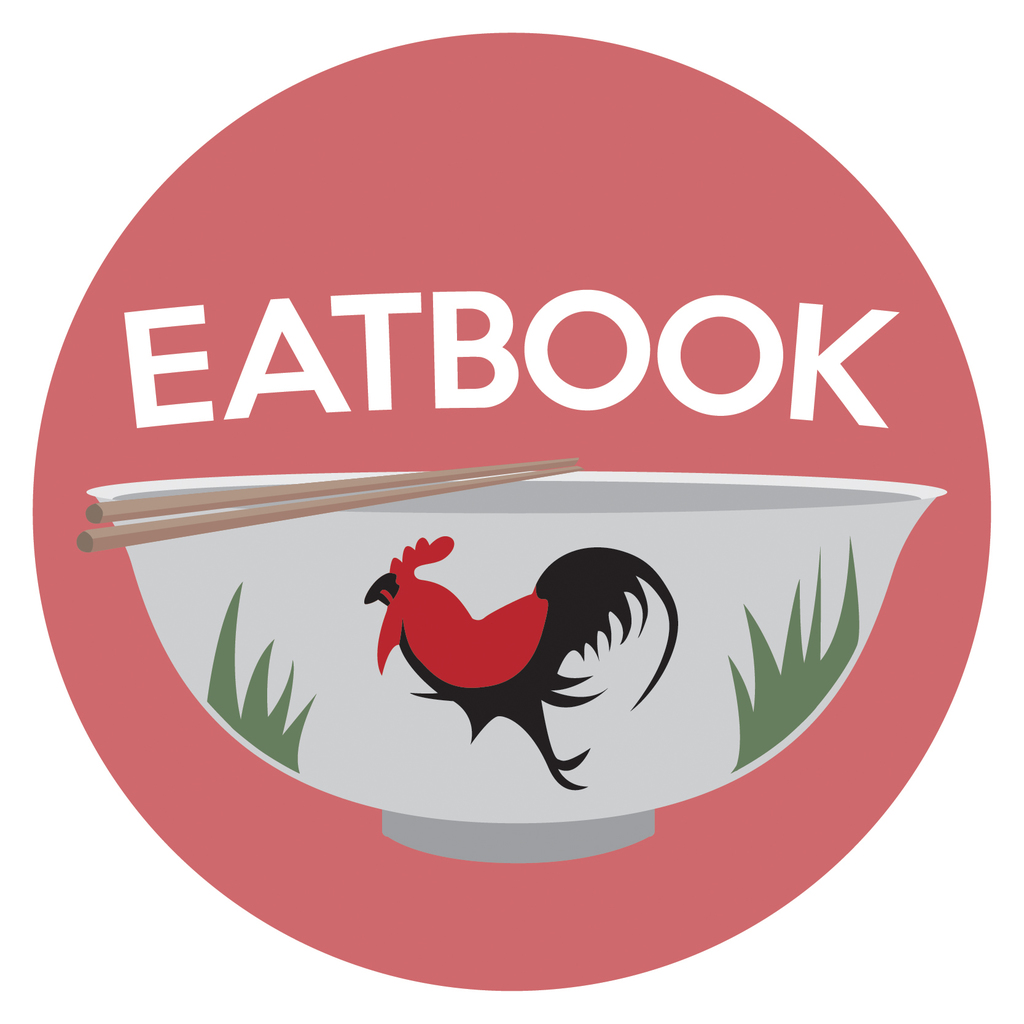 Drop us your email so you won't miss the latest news.