---
Glowbeat festival food worth checking out
---
If you haven't already heard, Glowbeat x *SCAPE will be happening at *SCAPE Playspace from 9 to 11 February 2018! Drop by to catch live performances from artistes such as Jasmine Sokko, The Facade, and Inch Chua, play carnival games, and feast on good food!
If hugging a bucket full of meatballs and twister fries sounds like the way you want to spend this weekend, you will be thrilled to find out what else the festival has to offer. Ready your stomach for these 10 Glowbeat festival food stalls you can expect at Glowbeat x *SCAPE!
---
1. Sofnade
---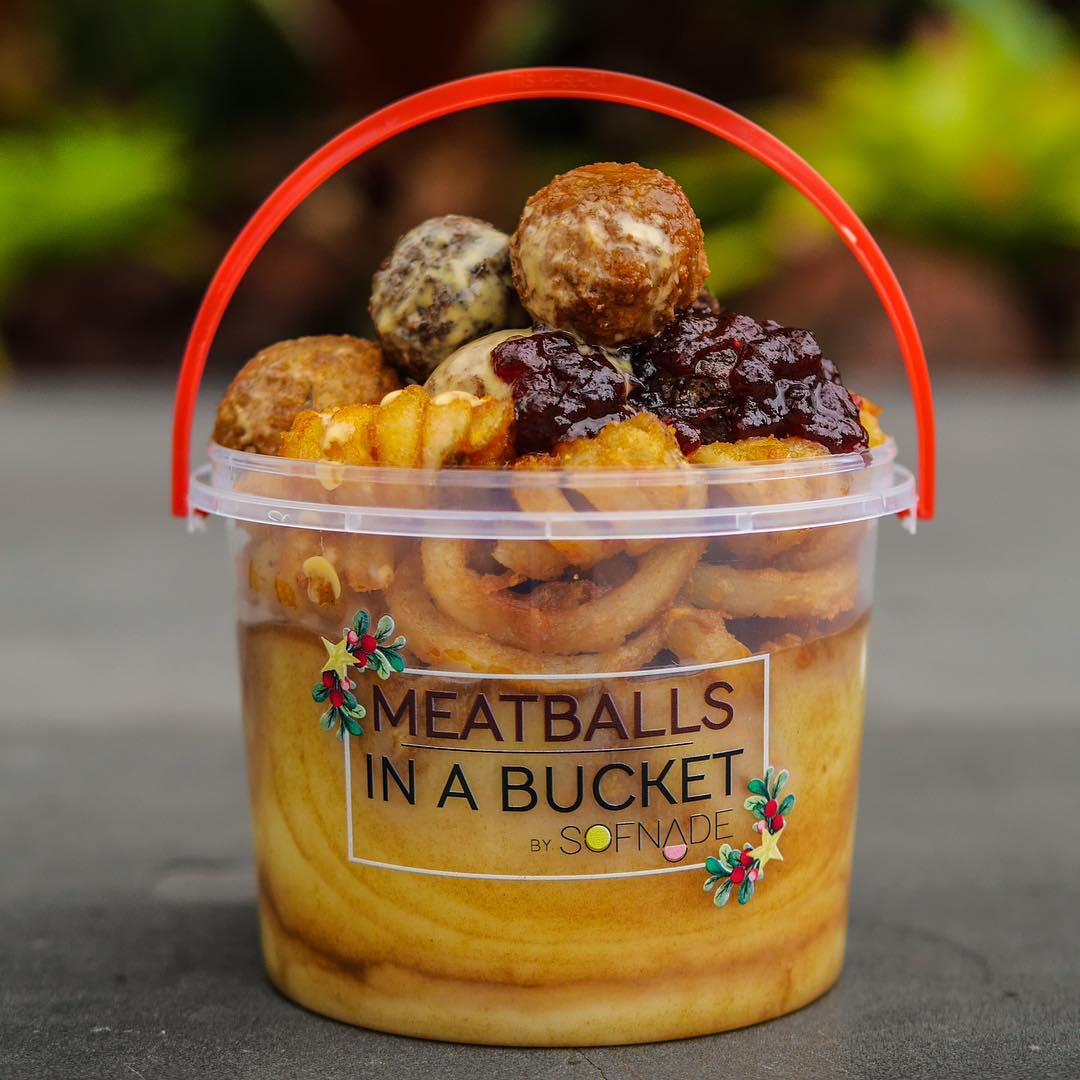 Image credit: @sofnade
A carnival experience is not complete without walking around with a bucket full of food. At $12, you can get this Meatballs In A Bucket from Sofnade. Other items on their menu include Twister Fries In A Bucket ($8) served with warm cheese and Wings In A Bucket ($10). For an even more shiok version, ask for your wings to come with either Texas BBQ or Wasabi Mayo sauce!
Website
Sofnade uses only halal-certified ingredients.
---
2. Burgs & Satay Boy 
---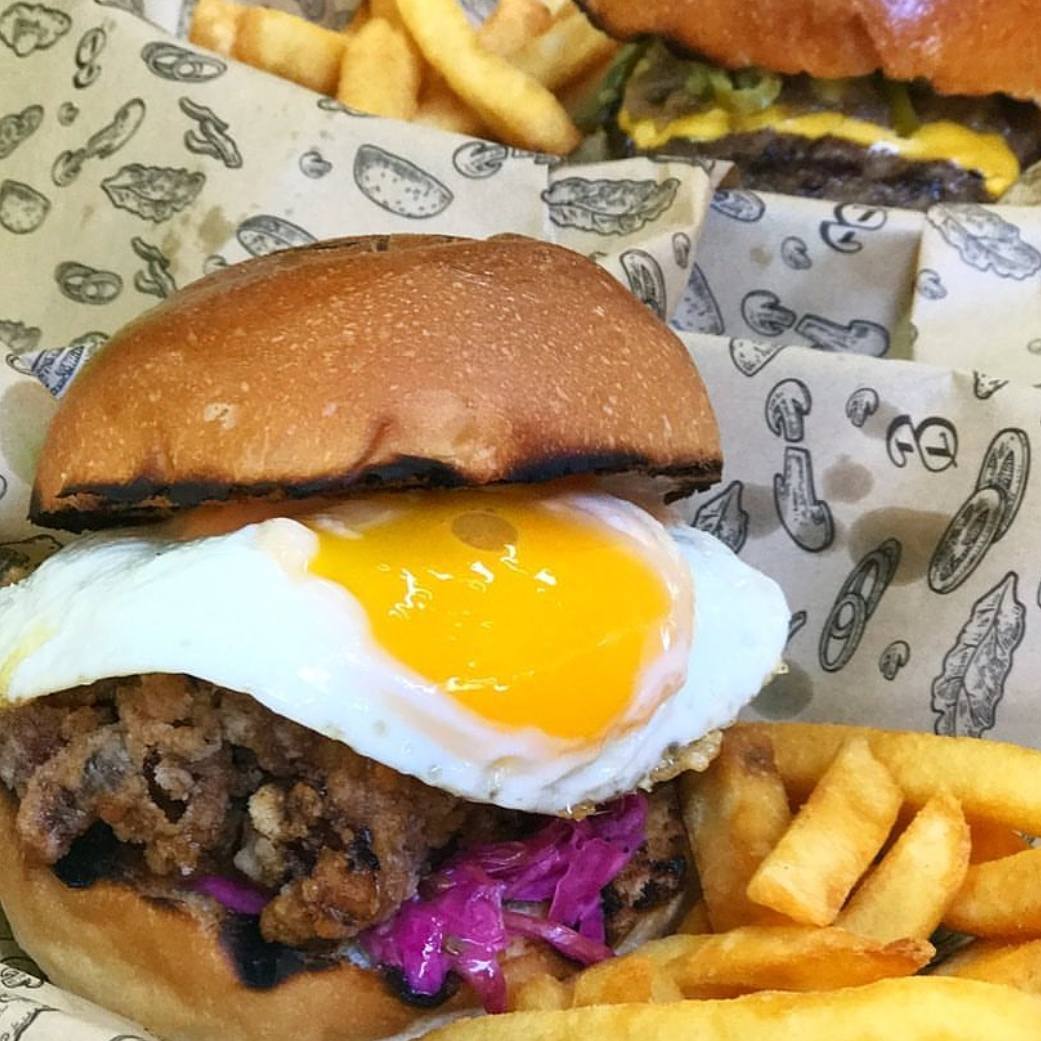 Image credit: @projectwarung
Run by three young chefs at Golden Mile Food Centre, Burgs is popular for their burgers that are not just finger lickin' good but also affordable. If you haven't had a chance to try The Classic Burger ($6.50) made of freshly minced Australian beef, this weekend is the time. For those who don't fancy beef, they will also be serving Barbeque Chicken Burger ($6.50) and Chicken Parmigiana Burger ($6.50). Every burger comes with a side of Onion Rings, but if you'd like a portion of that on its own, you can also get it at $4!
Website
Burgs is a Muslim-owned eatery.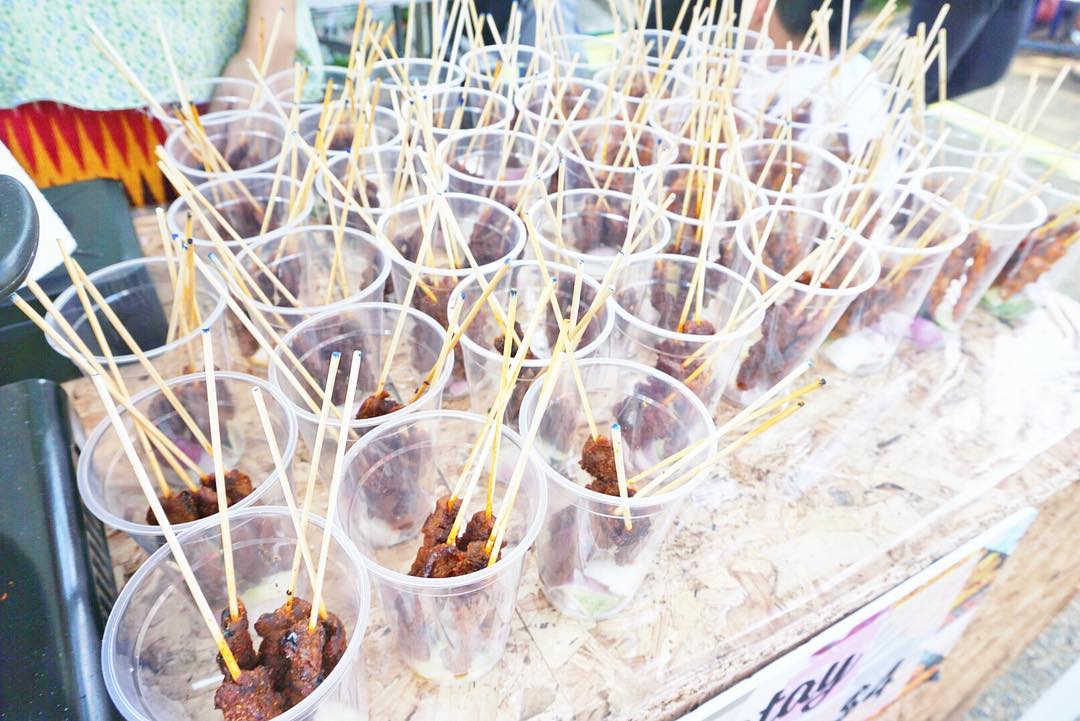 Image credit: @satayboy
Sharing the same booth as Burgs is Satay Boy. Here, you can get their SB Signature Satay in a Cup ($4 for five sticks) or SB Signature Wings ($4 for four pieces). The wings come with a choice of two sauces – Sweet & Spicy or the fiery Kick To The Face. At $4, Satay Boy will also be selling their KUP! Beverages, with flavours such as yuzu, lemongrass, and Thai iced tea.
Website
Satay Boy is a Muslim-owned eatery.
---
3. Ah Lock Tofu
---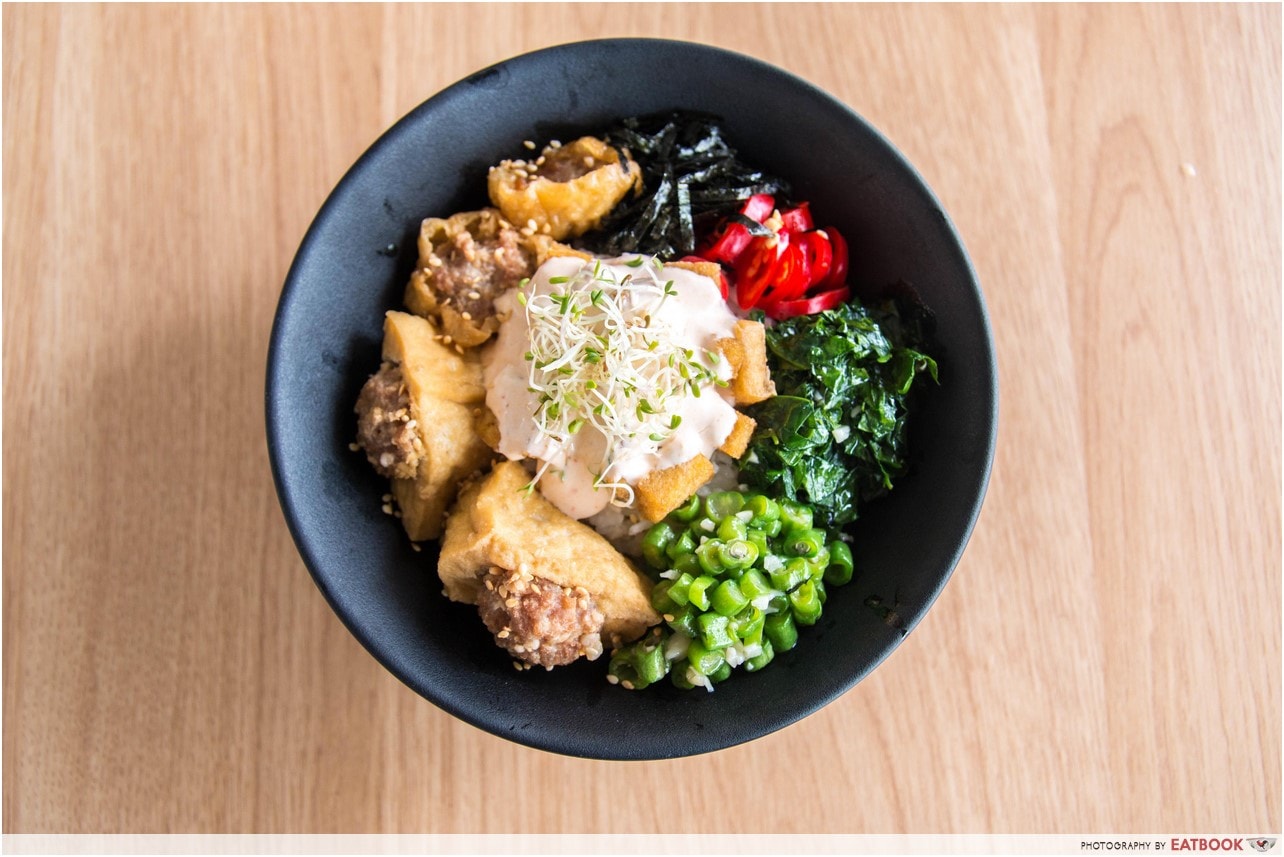 If carnival food reminds you only of unhealthy and overpriced fare, visit Ah Lock Tofu when you're at the festival. Check out their Ah Lock Tofu Bowl ($6.50), which is a rice bowl topped with minced pork belly-stuffed bean curd, chopped chilli, long beans, seaweed, and a soybean-based sauce. Mix the Japanese short-grain rice up with the toppings and you will have a hearty meal to go! For a light snack, Ah Lock Tofu will also be selling Black Tofu Stick'd ($6) which is tofu sticks coated in black batter!
Website
Ah Lock Tofu is not a halal eatery.
---
4. Be Frank
---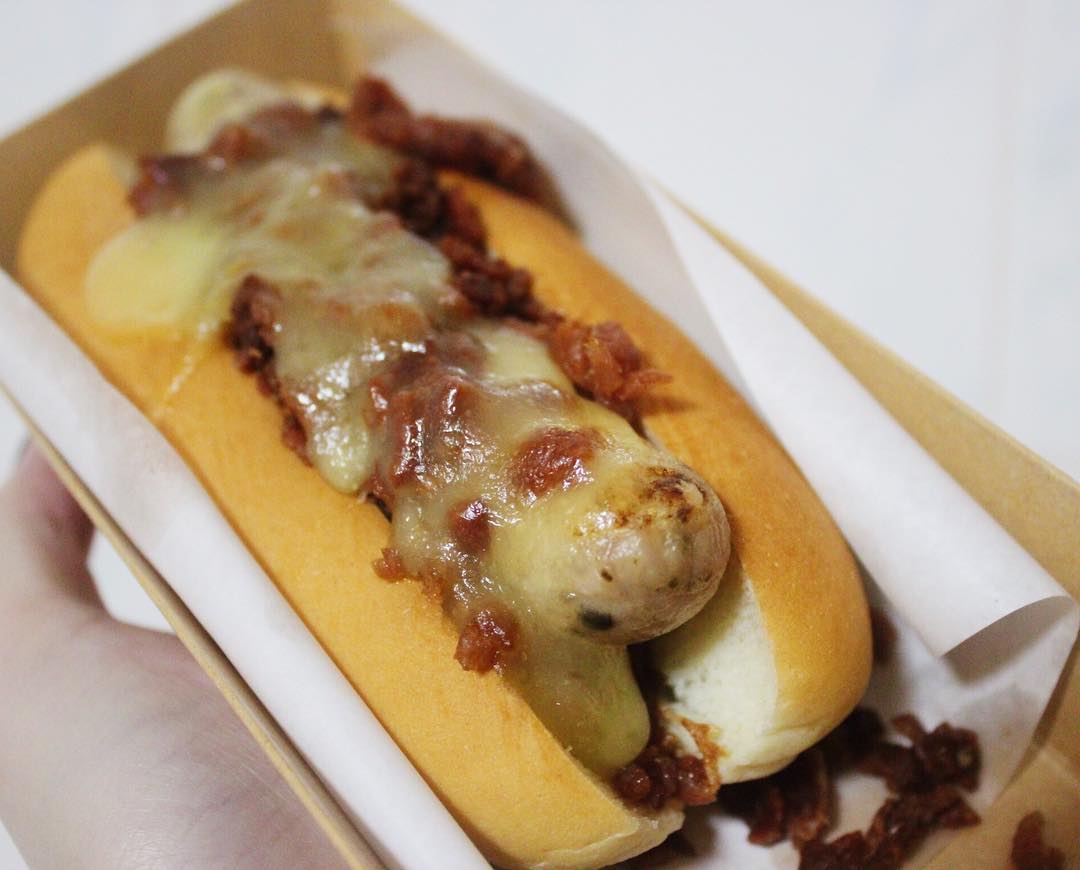 Image credit: @cherylelena
A carnival is hardly one without hot dogs and Be Frank is where you can head to for that. At $7.90, each bun comes with a pork bratwurst and one topping of the four they offer: Bac & Cheeze, Cheezy Mushroom, Truffle Egg Mayo, and Spicy Coney, which is minced beef with onions. For the Cheezy Mushroom and Bac & Cheeze, the buns will also be covered in a blanket of raclette cheese!
Website
Be Frank is not a halal eatery.
---
5. The 6ixs Rosti & Cake & Co.

---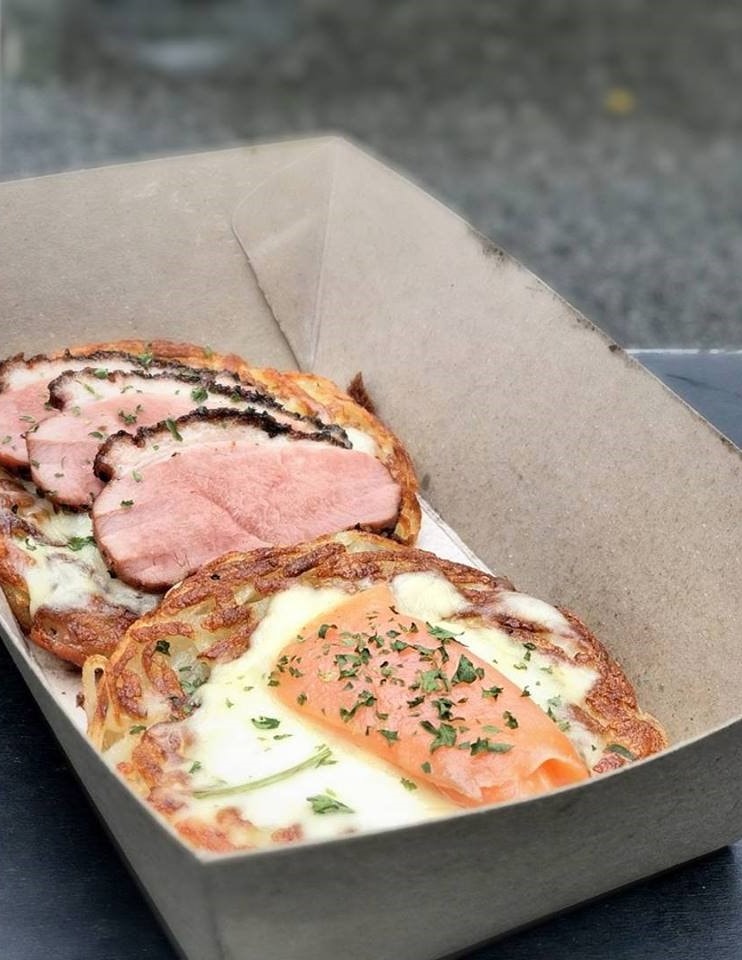 Image credit: The 6ixs' Facebook Page
Marche is not the only place to go to when you're craving rosti. At the festival, The 6ixs will be selling their signature Cheesy Rosti ($5.90 for one, $10 for two) with toppings such as smoked duck, bacon, German sausages, and smoked salmon.
Website
The 6ixs is not a halal eatery.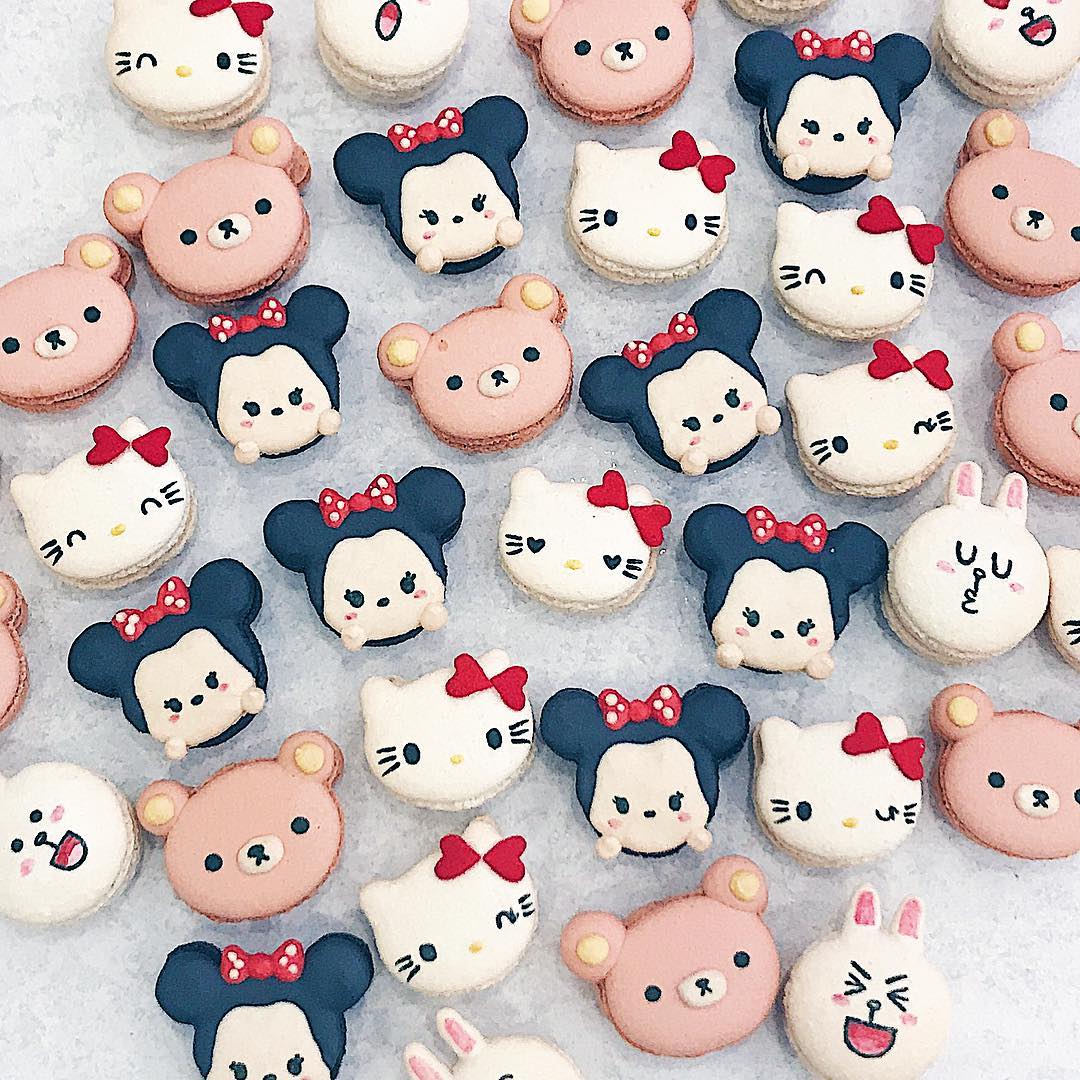 Image credit: @cakeco.sg
Sharing the same space as The 6ixs is Cake & Co., which specialises in Macarons ($2 for one, $10 for six). If you're thinking of surprising bae, or getting something to up your IG game, Cake & Co. will also be selling macarons in adorable designs such as Rilakkuma, Pikachu, and Hello Kitty! These will be sold at $3.80 for one, $7 for two, and $18 for six.                                                      
Website
Cake & Co. is not a halal eatery.
---
6. Katoshka 
---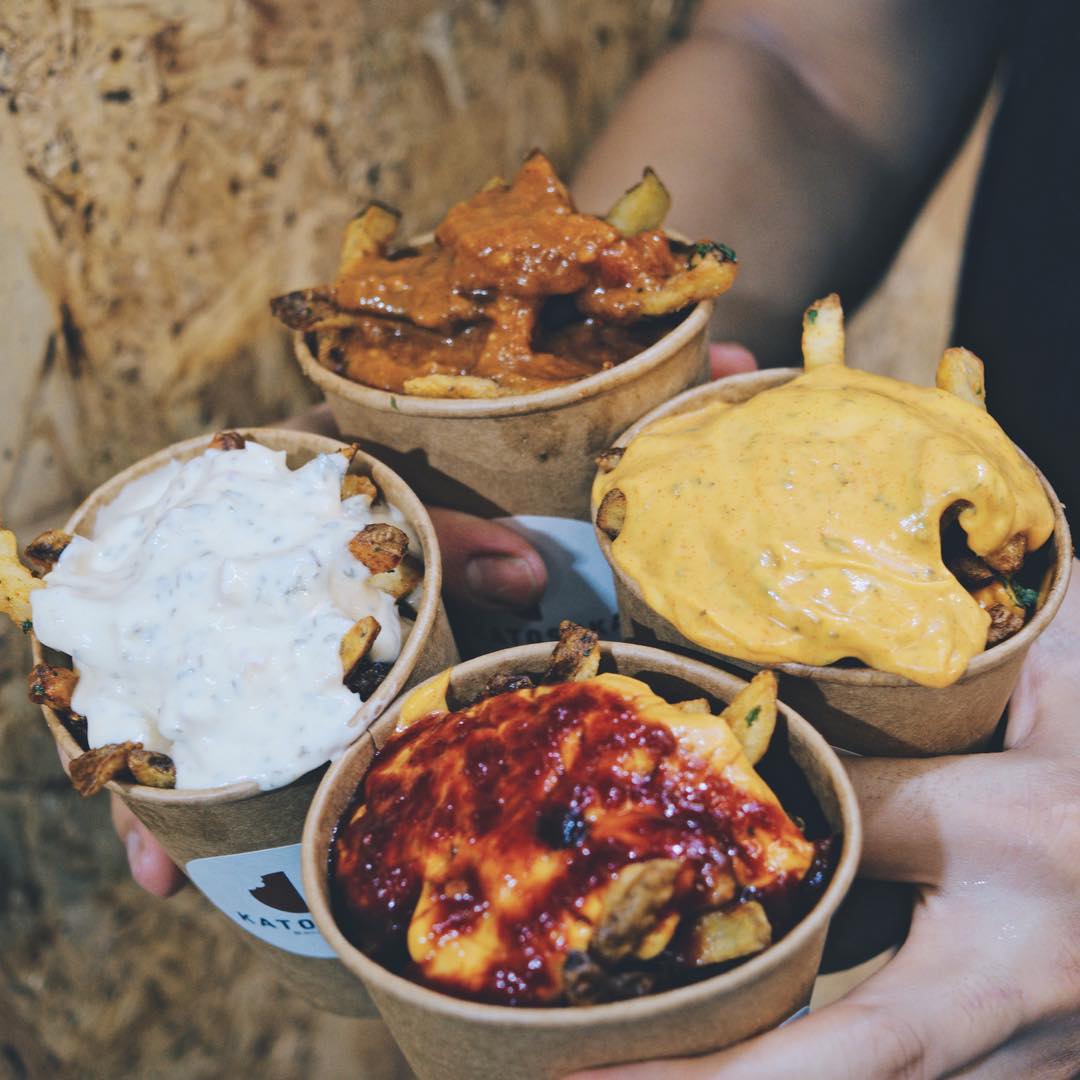 Image credit: @thekatoshka
This was our favourite when we tried it at the Prudential Marina Bay Carnival and if there's one thing you cannot miss when you're at Glowbeat x *SCAPE, it would be Katoshka's Russet Fries with Sour Ranch ($5.90). Served in a cup, Katoshka serves hand-cut fries accompanied by a variety of house-made sauces – Sour Ranch, Chili Beef, Special Cheese, and Sambal Cheese.
Website
Katoshka is a Muslim-owned eatery.
---
7. Munchi Delights

---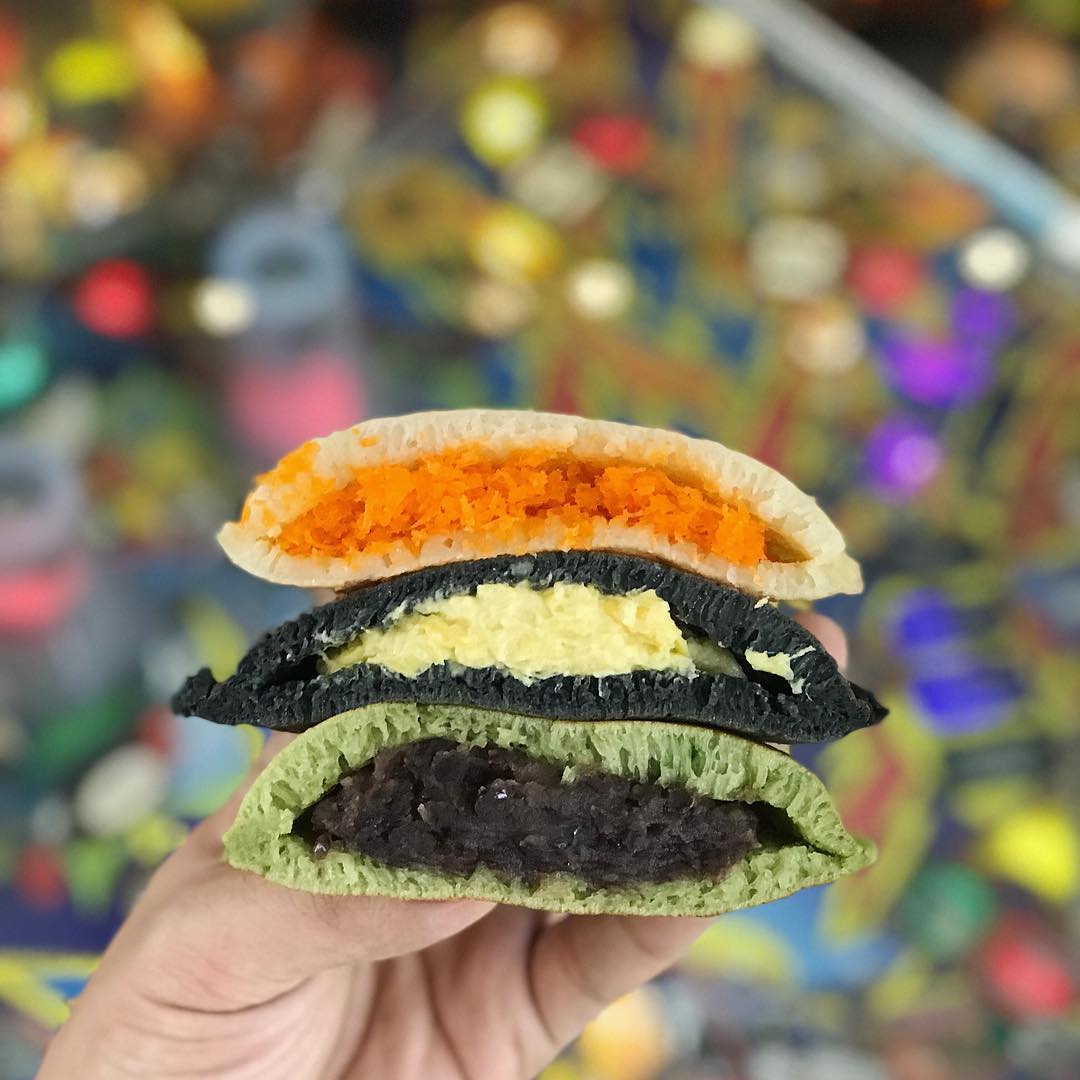 Image credit: @alexandrelyz
For a modern version of min jiang kueh, check out Munchi Delights. With a permanent stall in Yishun Park Hawker Centre, Munchi Delights sells Chinese pancakes that come in three flavours – original, matcha, and charcoal. Their Rainbow Munchi come in sets of five pieces and are priced at $6 per set. For those who prefer the no-frills version, you can get their Classic Munchi ($4 for five pieces) with fillings such as ground peanuts and shredded coconut. Fans of durian can also expect to find Mao Shan Wang Durian ($8 for five pieces) pancakes at the stall!
Website
Munchi Delights is not a halal eatery.
---
8. Sawadeecup

---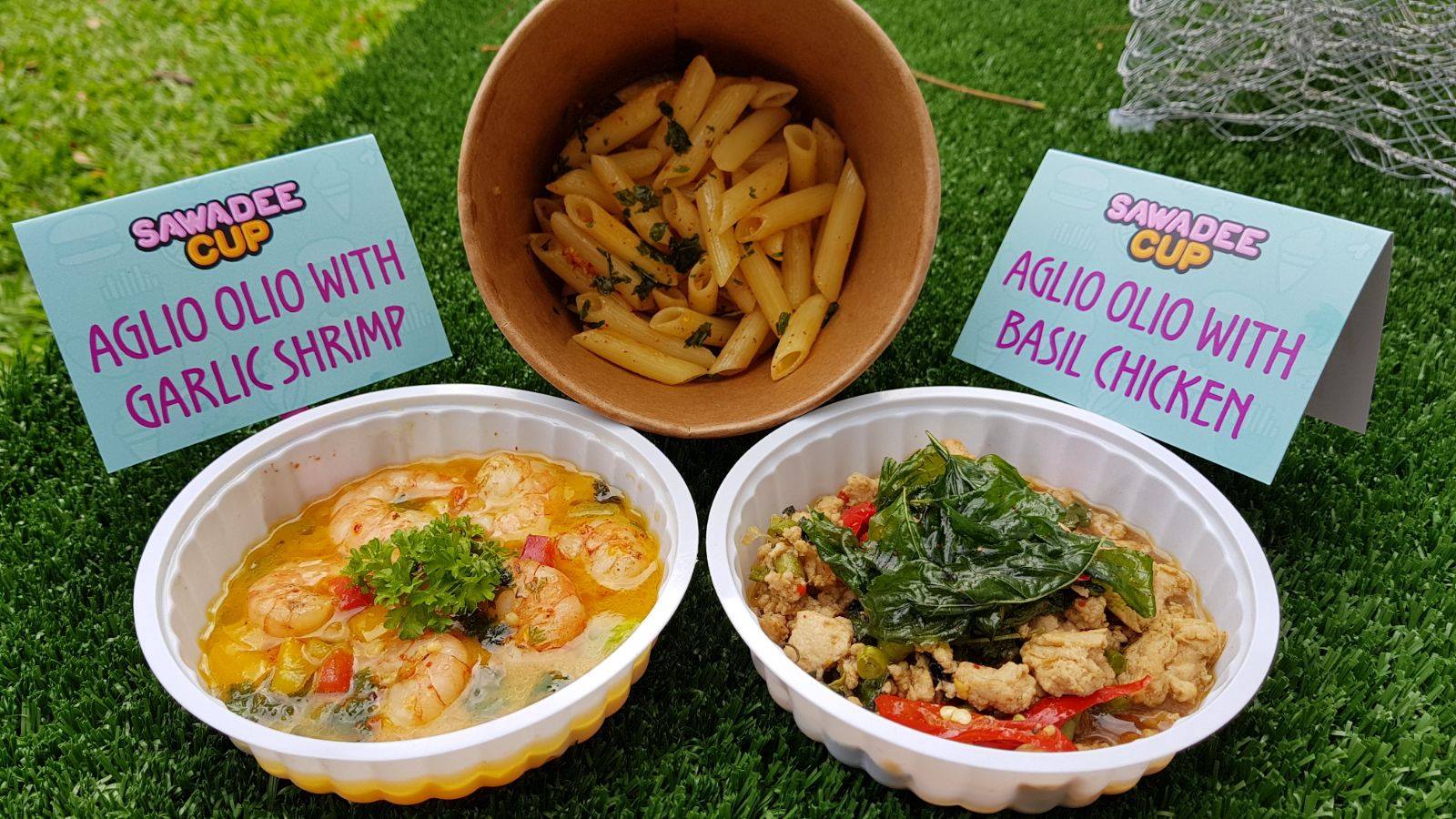 Image credit: Sawadeecup's Facebook page
Look out for a blue and pink truck and there you'll find Sawadeecup, a Muslim-owned food truck selling Thai fusion food. Besides Aglio Olio ($10) that comes with garlic shrimp or basil chicken, they will also be serving snacks such as Fried Potato Fries ($3) and Popcorn Chix ($4). For these snacks, you can choose to have them spicy or seasoned with tom yum or sweet corn flavours! At $3 per bottle, Sawadeecup will also be selling different flavours of Cha-Yen, which is Thai iced milk tea.
Website
Sawadeecup is a Muslim-owned eatery.
---
9. Swag Grill Bar
---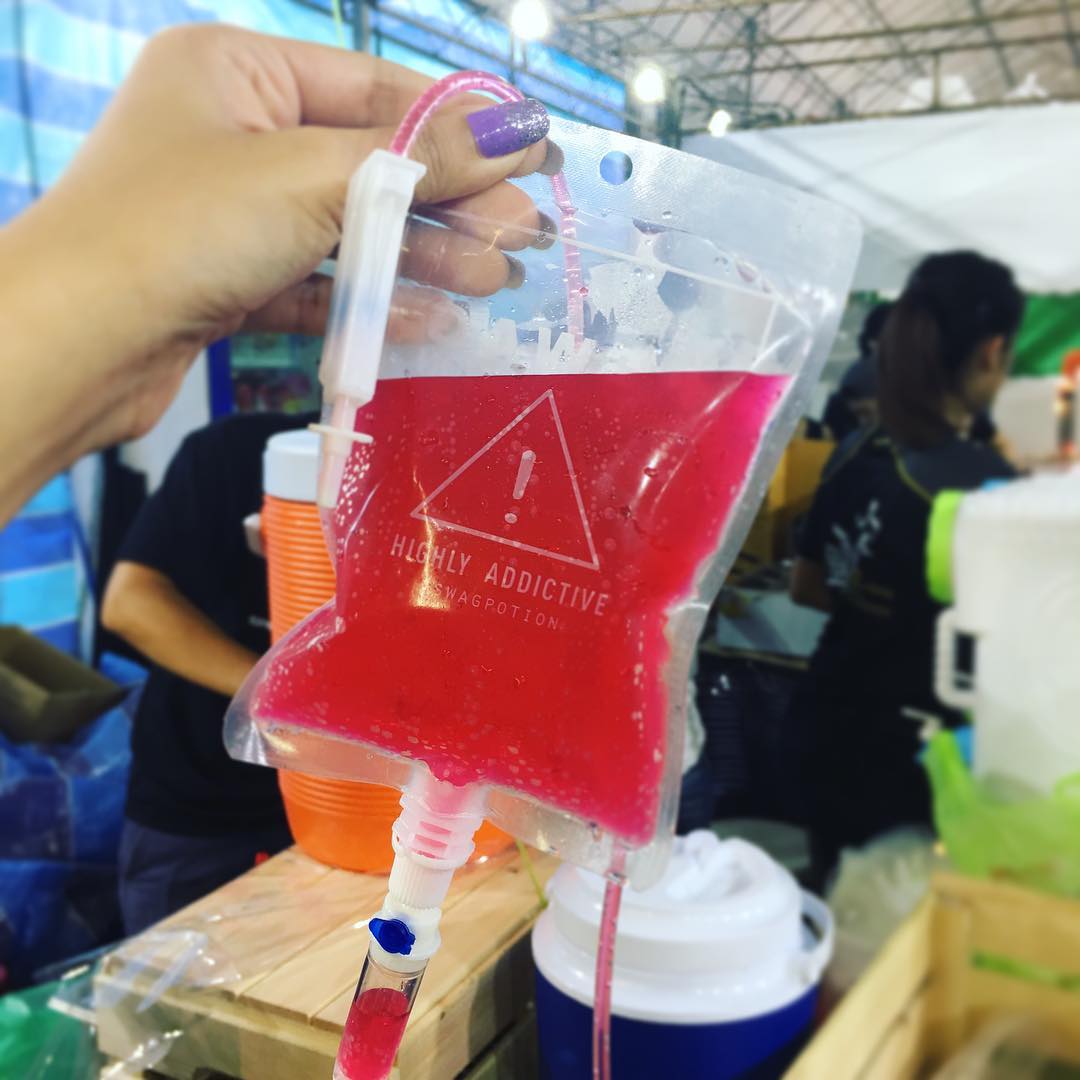 Image credit: @atlantisprincess
If you missed out on the Drip Bag Soda ($5) at the Geylang Serai Ramadan Bazaar last year, you get another chance this weekend. Swag Grill Bar will be selling not just the drink but also grilled food! Look out for their Salmon Mentai ($8) and Duck Mentai ($8) on skewers as well as their signature Grilled Ribeye Beef Cubes ($10). Fries ($6) in flavours such as truffle and garlic Parmesan can also be found at the stall.
Website
Swag Grill Bar is not a halal-certified eatery.
---
10. Twenty Grammes
---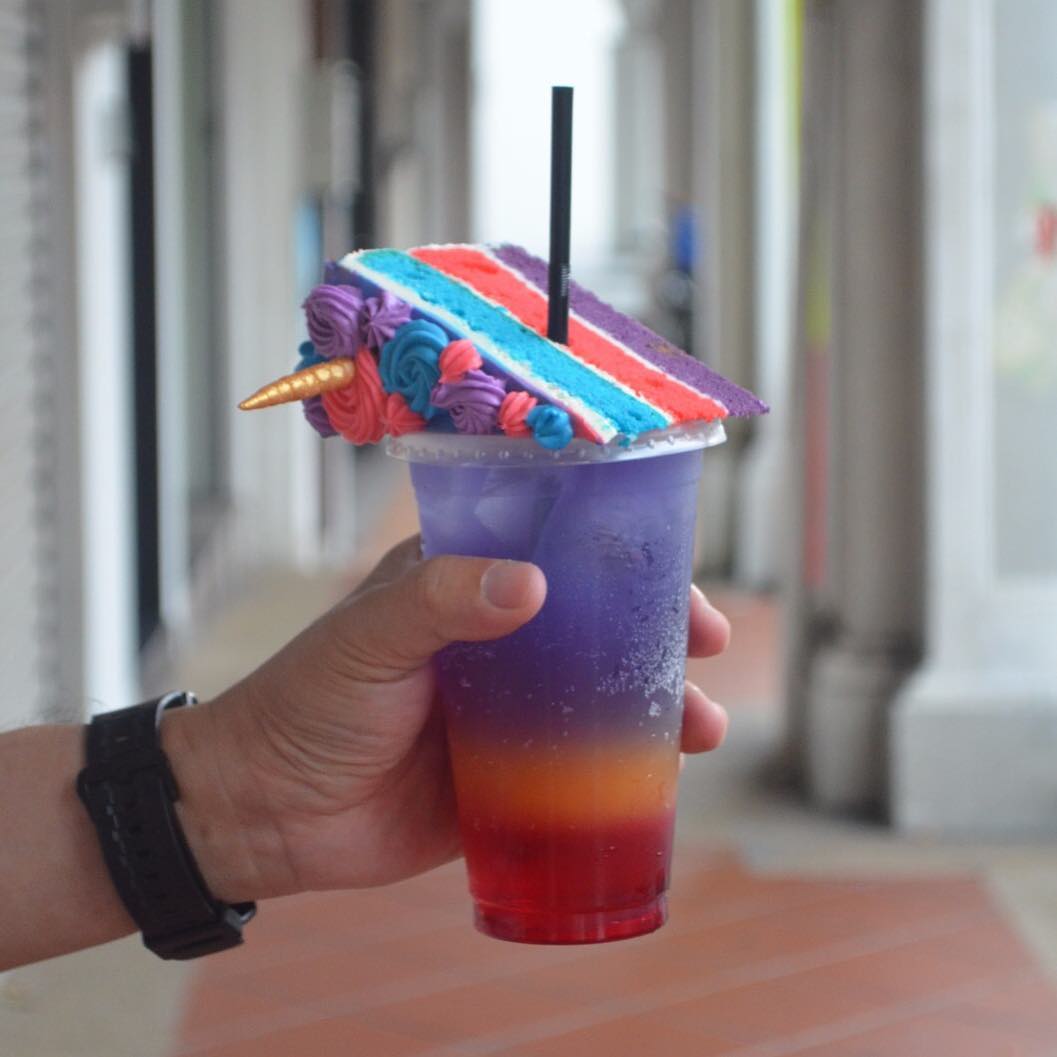 Image credit: @twentygrammes
Whether or not you were at Flashbang, you probably saw this over-the-top dessert that comes with a triple-coloured drink and a slice of cake sitting on the top of the drink. At the festival, Twenty Grammes will be bringing this Unicorn Galaxy ($12.90) back, alongside other drinks such as Soda ($4) and Iced Milk Tea ($4). For the Iced Milk Tea, they will be offering three different flavours including Taro, Thai Red, and Thai Green.
Website
Twenty Grammes is not a halal-certified eatery.
---
Maintain the carnival streak at Glowbeat x *SCAPE
---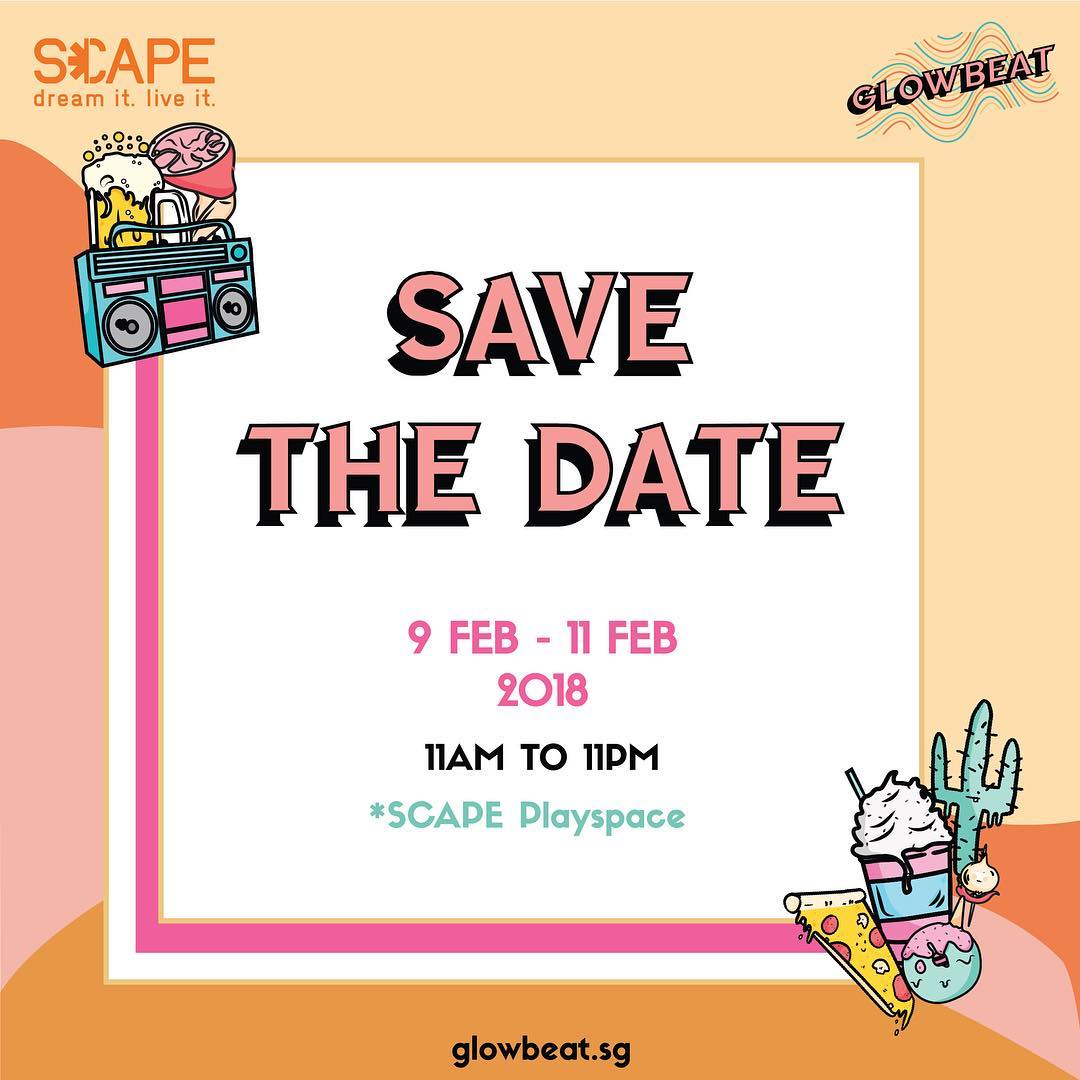 While our school days are long gone, there is no denying that *SCAPE is still one of the places we tend to check out in town. If you are planning to head down soon to shop or simply lepak and watch talented young people dance or sing, you can expect a lot more from 9 to 11 Feb 2018 at Glowbeat x *SCAPE!
P.S. Some stalls only accept cash, so be sure to arm yourself with plenty of dollars and coins before heading down!
Location: 2 Orchard Link, *SCAPE Playspace, Singapore 237978
Event date: 9 to 11 February 2018, 11am to 11pm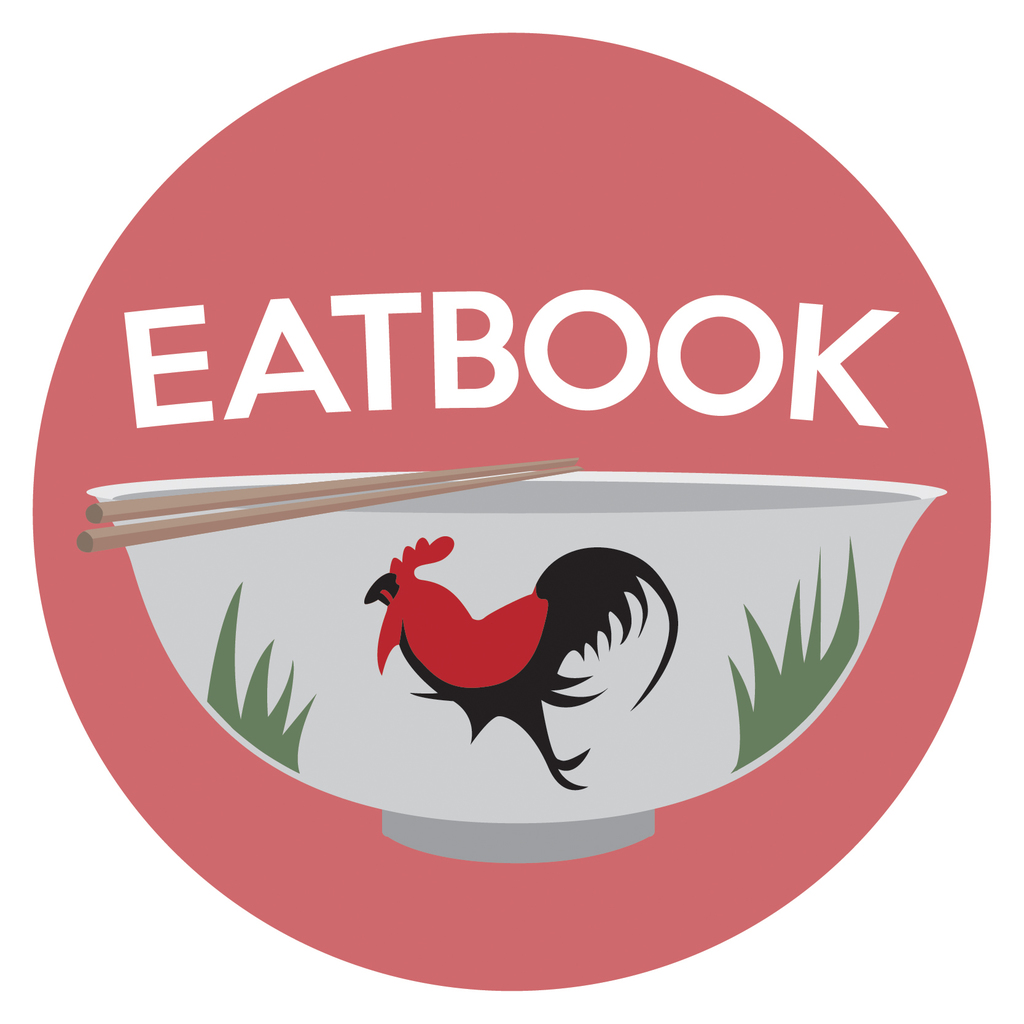 Drop us your email so you won't miss the latest news.