Guschlbauer at Punggol Waterway Point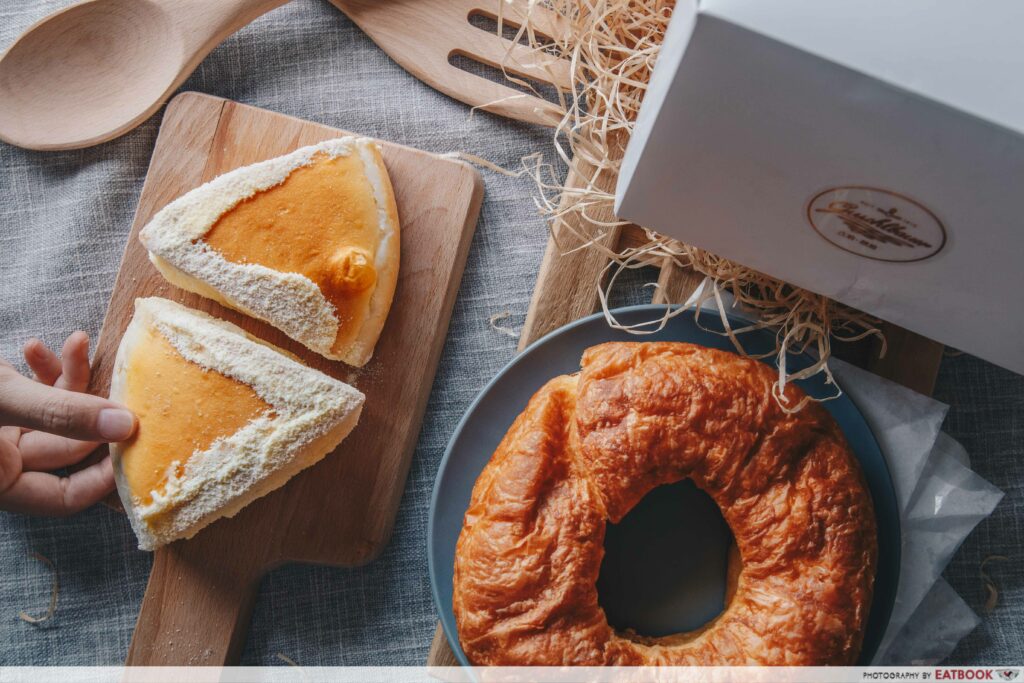 From feasting on cheese-drenched burgers by Nadim's Delight to digging into Bangkok's famous cheese toast Say Chiizu, you can pretty much tell that we are crazy about cheese. And hot on our radar is Austrian bakery Guschlbauer, which boasts outlets in Toronto, Seoul and Hong Kong!
Food at Guschlbauer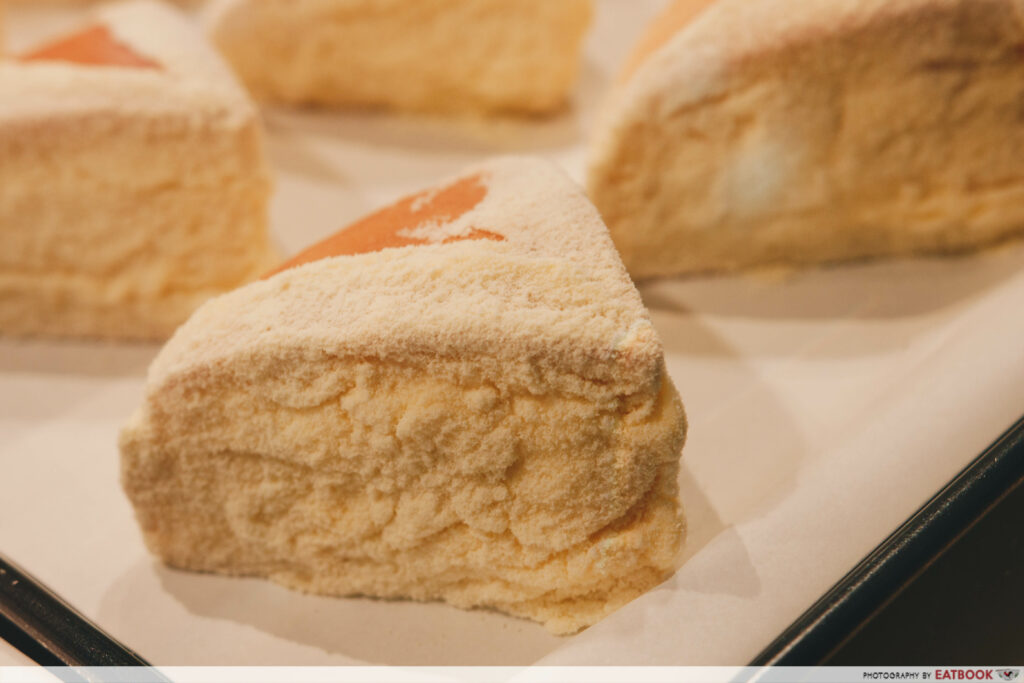 Founded in 1919, Guschlbauer is best known for their quarter cheese buns. So naturally, we ordered their Cheese Buns Original ($5.80). Dusted with milk powder, the buns looked and felt pillowy-soft. It didn't jiggle like a good castella cake, but it was still fluffy nonetheless.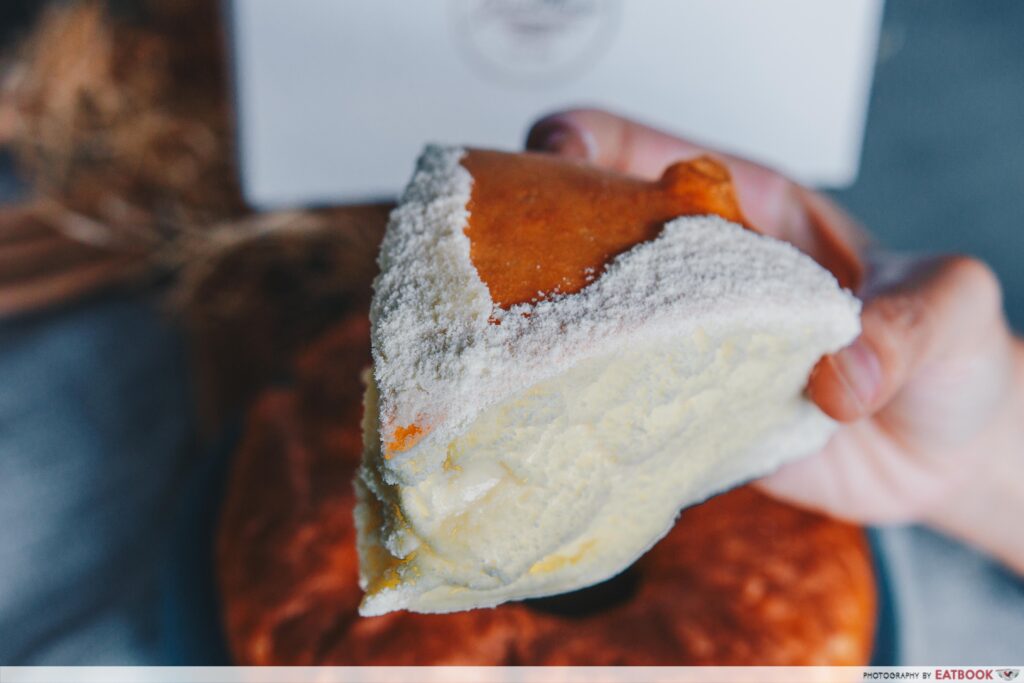 After reading reviews of Guschlbauer on TripAdvisor, we decided to heat the buns in the microwave for 15 seconds for optimum taste. And it was a good decision we did just that, as the cream cheese began oozing out slightly, making it even more appetising. Plus, the texture of the bread was not compromised – it was still soft and did not turn hard or chewy.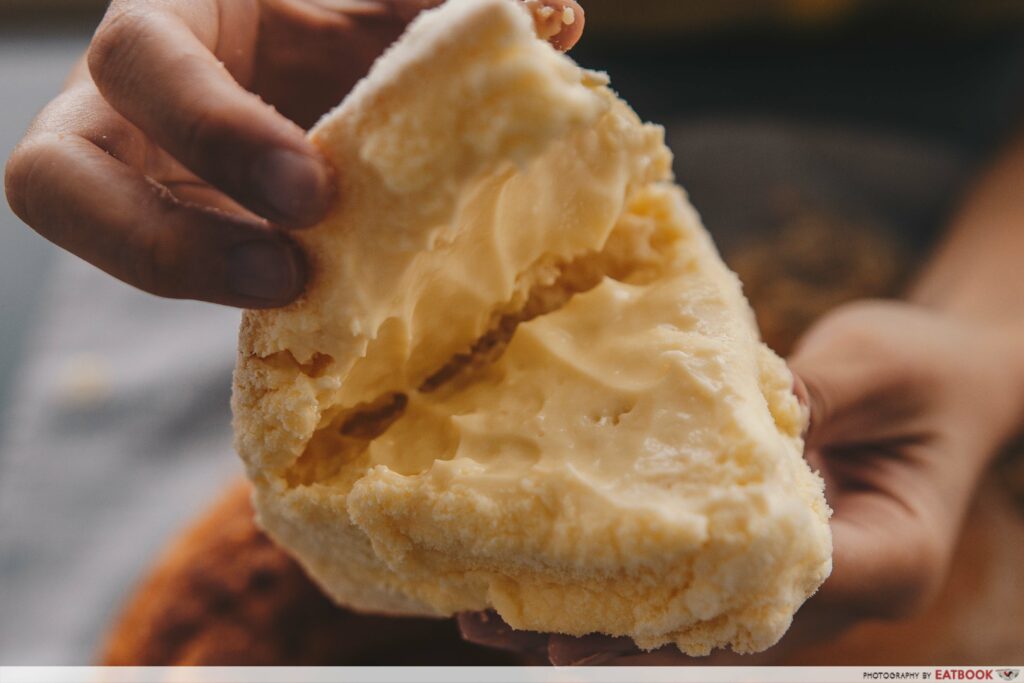 Instead of being stuffed, the buns were horizontally sliced, before being generously slathered with velvety smooth cream cheese. I find this gave it a better ratio of filling to bread, and you are promised a cheesy bite with every mouthful.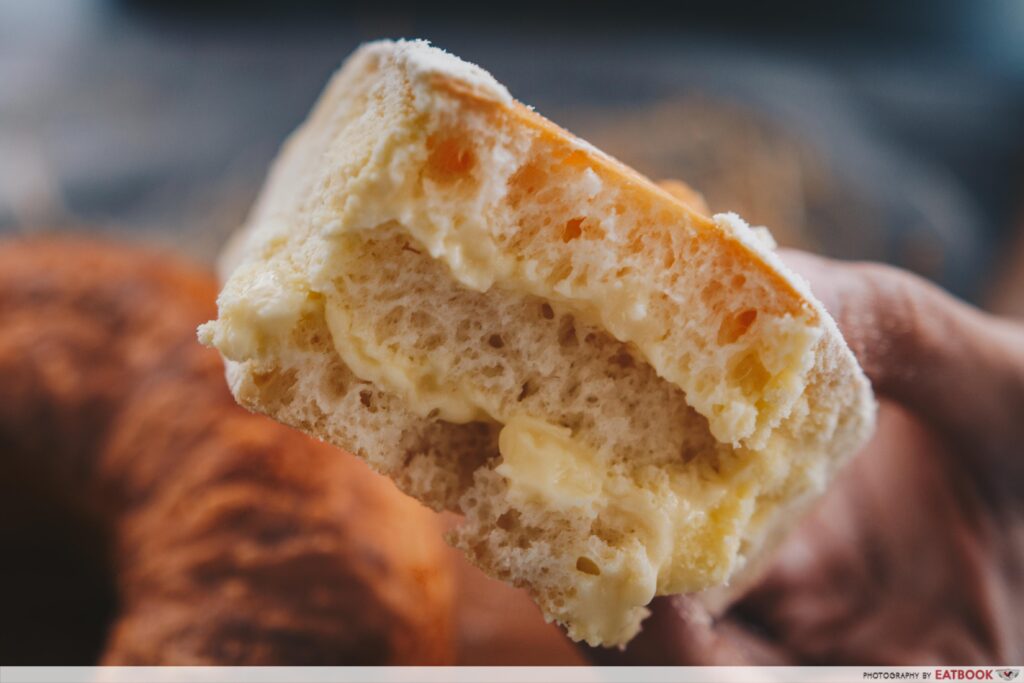 I liked how the cream cheese was mild in flavour – it was not too sweet or salty. In fact, it was not as decadent as it seemed, and it was easy to consume the cotton-like bun without feeling jelak.
Aside from the original cream cheese flavour, Guschlbauer also churns out tiramisu, chocolate and matcha-flavoured cheese buns. Sadly, they were not ready when we were there, even though it was already 12pm – two hours past their opening hour!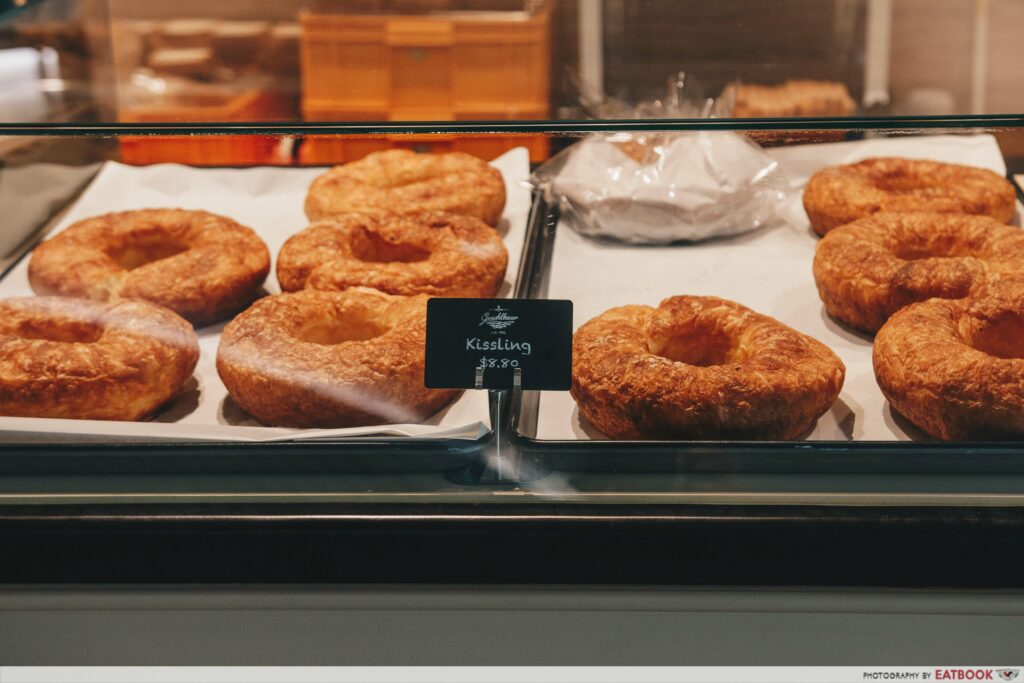 The only other item on display, aside from the usual loaves of bread, was Kissling ($8.80). A croissant-donut, the Kissling was as big as my face!
If you've ever dined with me, you would know I've a weird habit of sniffing my food first – even for sushi or plain biscuit. As I took a whiff of the Kissling, I was greeted with a tantalising aroma that strongly reminded me of ham and cheese croissant.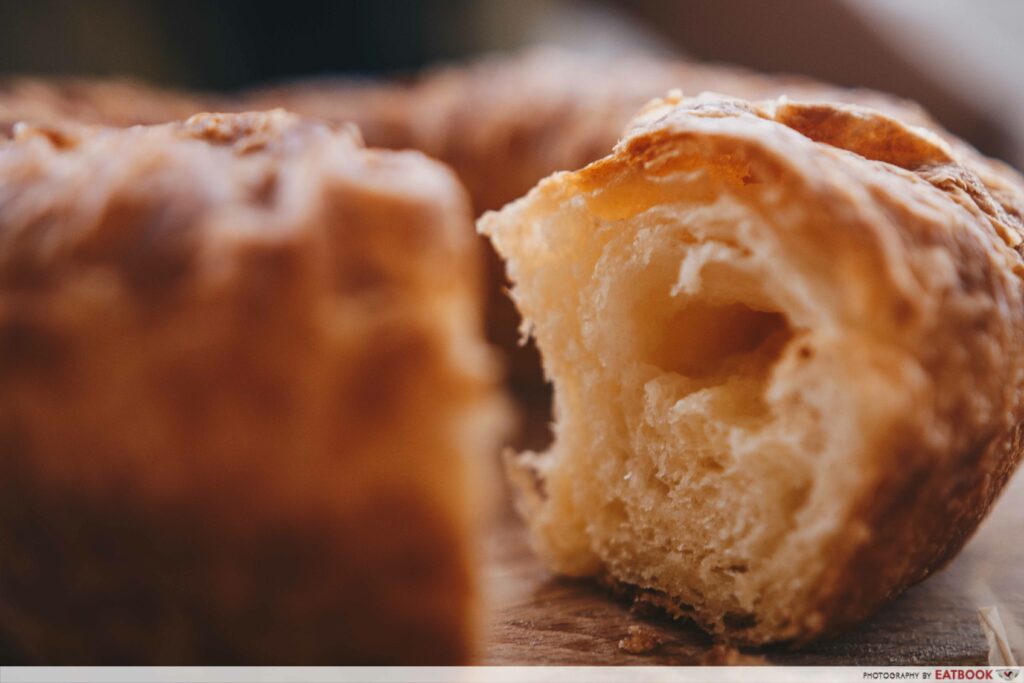 Similar to a good croissant, it had a crisp surface and a chewy centre. But what really impressed me was its taste. There was a savoury hint of garlic, which melded well with the buttery notes. I would have this over croissant any day.
Ambience at Guschlbauer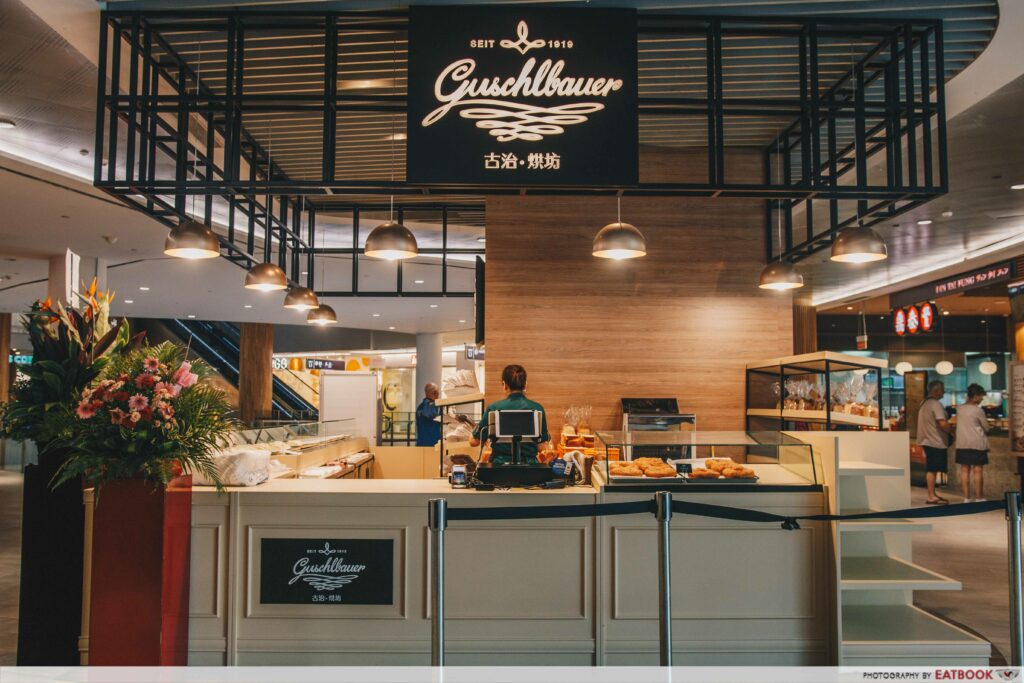 Like most bakeries, it's grab-and-go at Guschlbauer. They don't accept credit or debit cards, so remember to bring cash or a NETS card.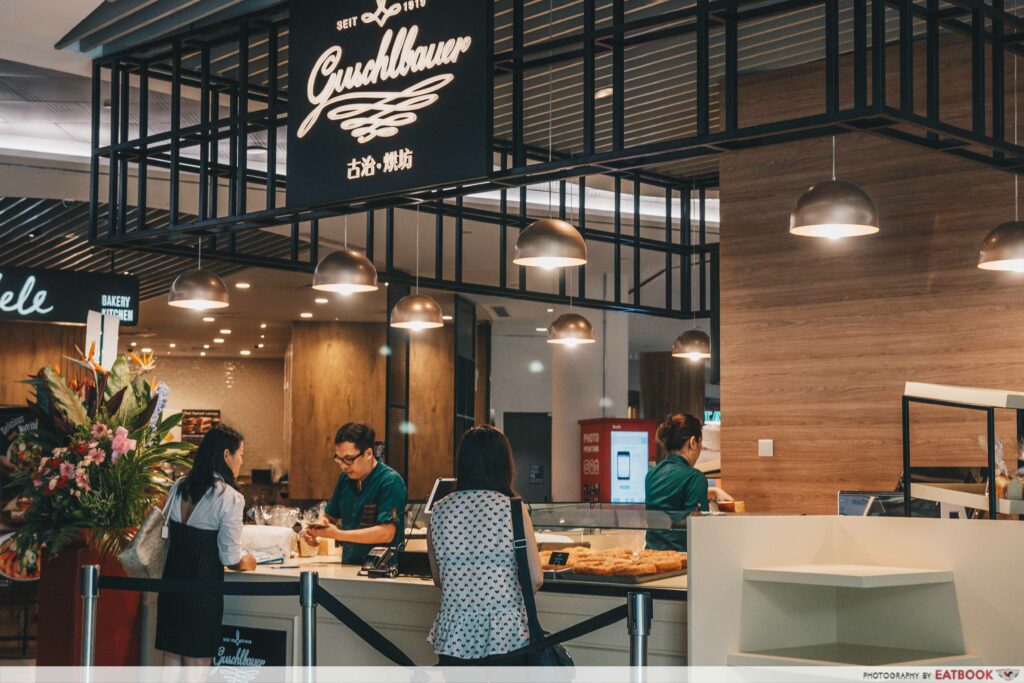 I suggest coming by during the evening or late afternoon, when all their buns are, hopefully, ready and on display. It was pretty sad, seeing how unprepared they were. To top it off, the counter staff actually told me everything would be ready by 11am, only to be informed again, after waiting an hour, that I would need to wait until 12pm instead.
The verdict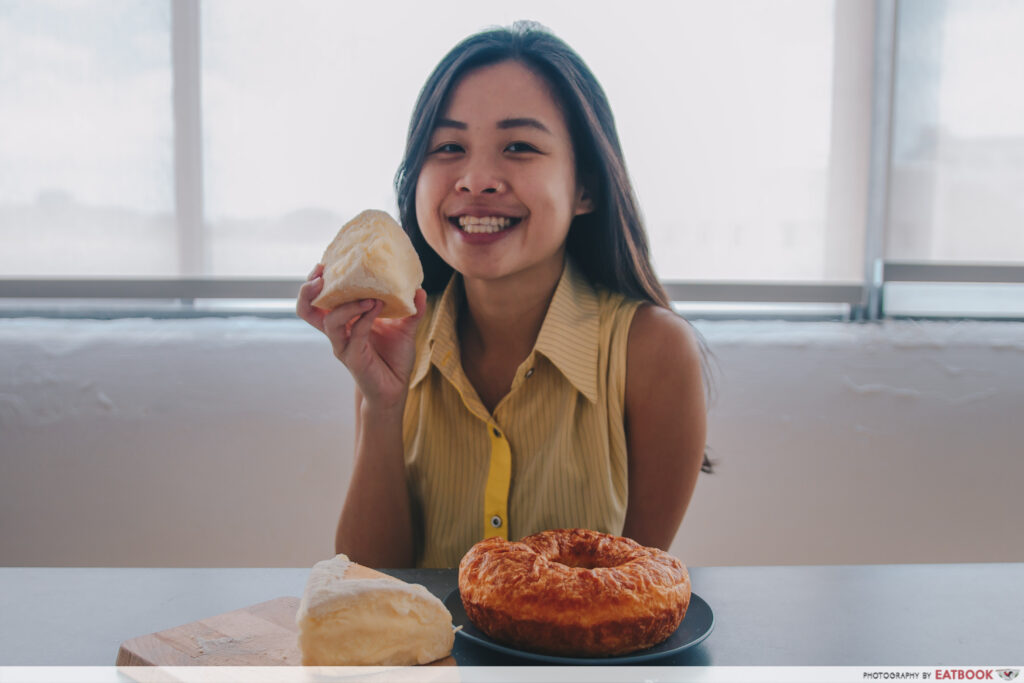 The buns at Guschlbauer were of high quality and I wouldn't mind having them on a daily basis – but not on my budget. Spending $5.80 for such a small piece of bread is just madness! On the other hand. the price of the Kissling is rather decent for its size. Especially if we take into account that two croissants from a cafe can easily set you back $7. However, it's still not something I would spend my money on, unless I'm feeling rich or want to buy it for my mom to try.
Address: 83 Punggol Central, #01-K16, Waterway Point, Singapore 828761
Opening hours: Daily 10am to 10pm
Website
Summary
Pros
– Delicious buns with quality ingredients
Cons
– Expensive
– Only two items were available at 12pm
Recommended items: Cheese Buns Original ($5.80) and Kissling ($8.80)
Opening hours: Daily 10am to 10pm
Address: 83 Punggol Central, #01-K16, Waterway Point, Singapore 828761