---
Healthy food in town with ChopeDeals
---
One of the perks about working in town is that food options are aplenty, from Japanese hawker food to affordable French nosh. The area is also fast becoming a gateway to healthy eateries, as more people embrace the fitspo lifestyle.
That being said, a healthy diet doesn't mean eating solely fruits or spending loads of cash on bowls of greens. Splayed across town are a myriad of joints selling affordable and healthy food including DIY protein bowls, brunch items and wraps. If you're an office worker looking to get fit while saving cash, check out these eight healthy and affordable food deals on ChopeDeals the next time you're looking to fuel up.
---
1. Carrotsticks & Cravings
---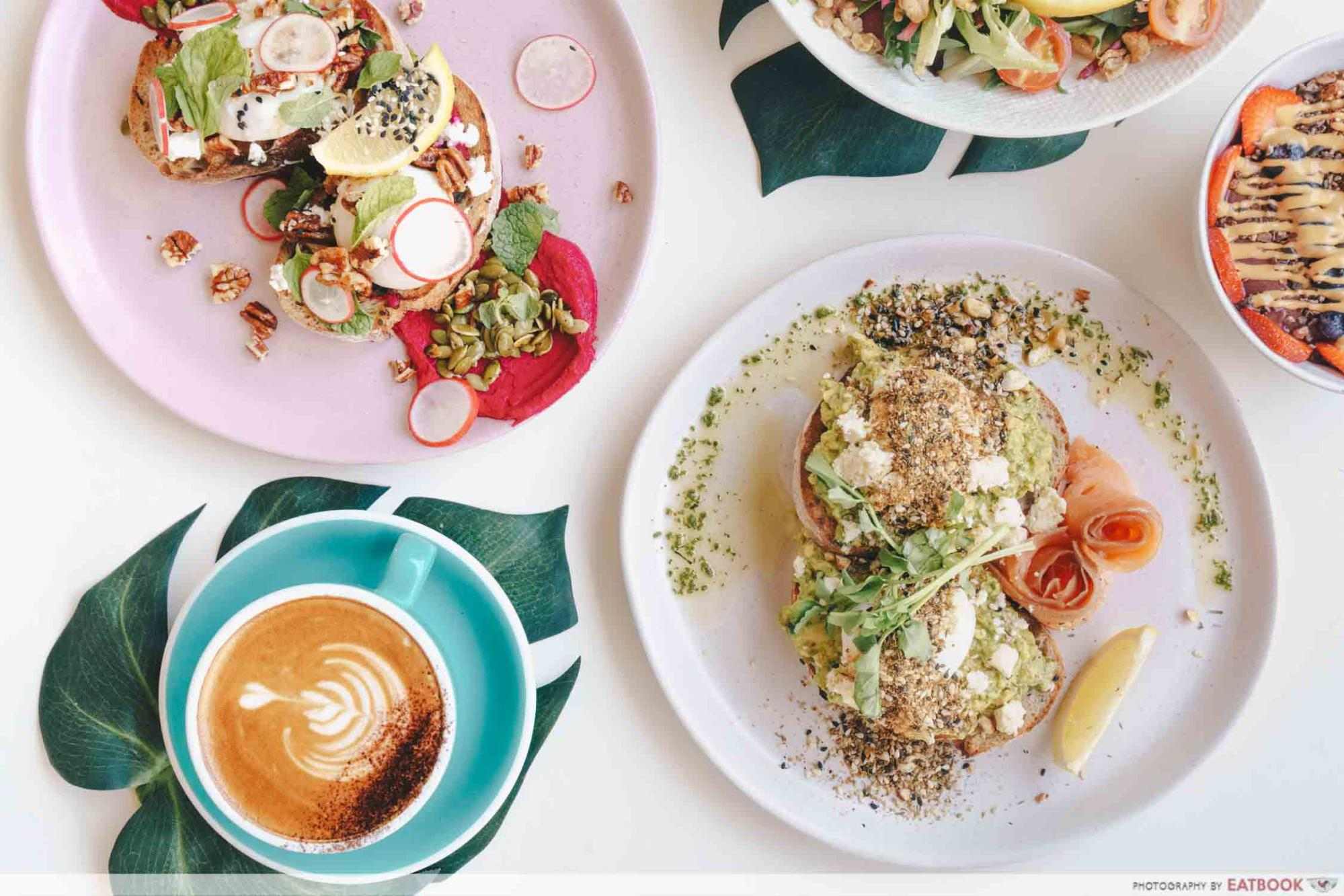 Surrounded by the lush greenery of Dempsey Hill, the pet-friendly Carrotsticks & Cravings stands out from other brunch spots with its rustic vibe and seclusion. Their Australian-inspired food is equally impressive, boasting beautiful plating and bright colours. Case in point: the Smashed Avo on Sourdough ($26) that's served with soft poached eggs and smoked salmon. The pureed avocado has a smooth consistency which acts as a strong canvas for the dishes' nutty and sweet flavours. 
Other worthy options include the Beetroot Goats Cheese ($24) and Banana Avocado Smoothie ($9.50). Get the most out of your brunch session by purchasing your cash vouchers on ChopeDeals for 35% off, where a $20 voucher will only cost you $13.
Address: 75E Loewen Road, Singapore 248845
Opening hours: Mon-Fri 8am to 3pm, Sat-Sun 8am to 4pm
Website
---
2. Munch Saladsmith
---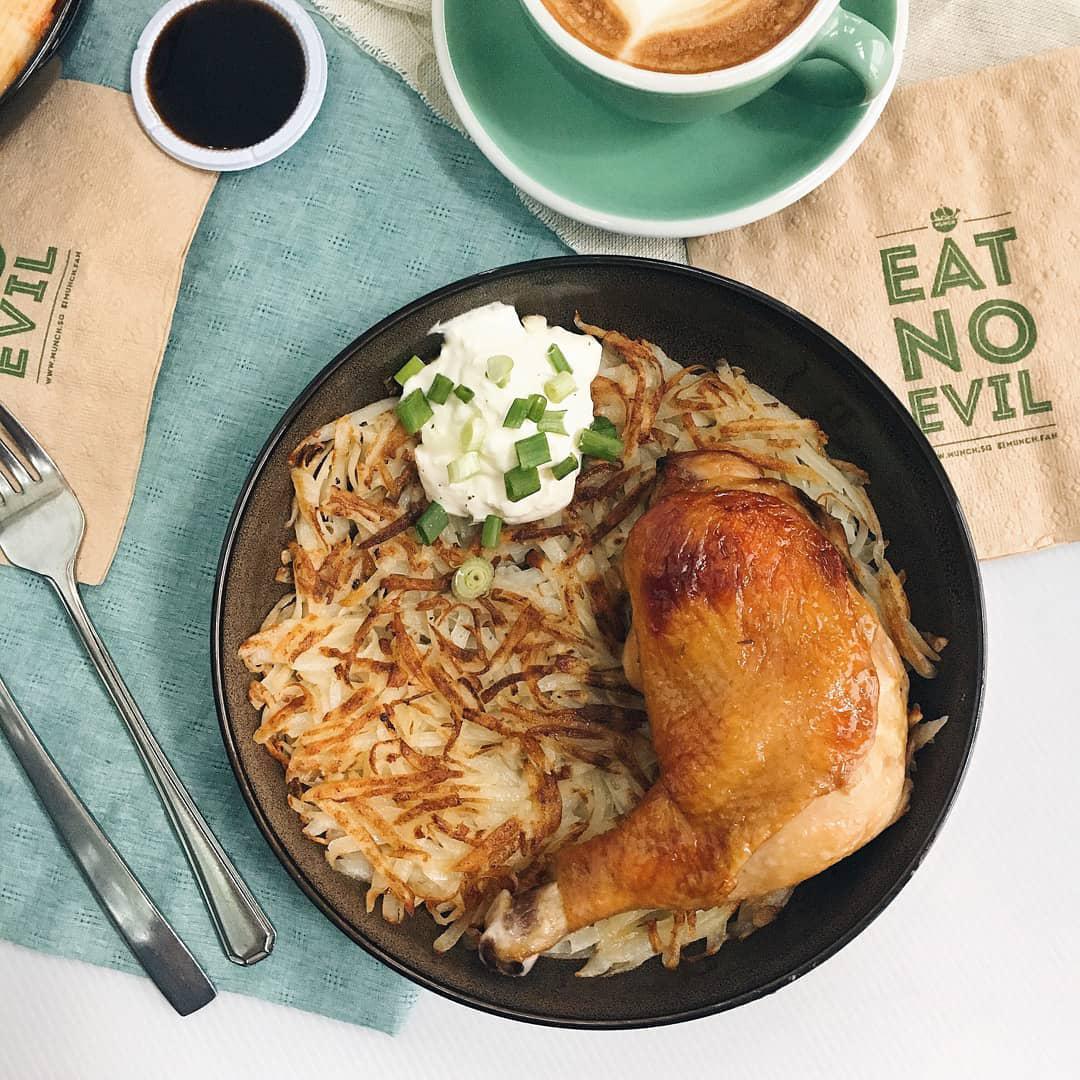 Image credit: @munchsaladsmith
Despite their name, salads aren't the only thing Munch Saladsmith is good at. They serve an eclectic range of wraps, sandwiches and even rosti! At $8.30, their Rosti with Sour Cream is one of the more affordable mains on the menu. It's also very filling, even though its carb count is low. If you're more of a protein lover, opt for the Rosti with Chicken Thigh ($11) to max out on #demgainz. 
No matter your preference, you can score these meals at a 35% off on ChopeDeals thanks to their $10 vouchers that are going at $6.50.
Address: 1 Raffles Place, #B1-16, One Raffles Place, Singapore 048616
Opening hours: Mon-Fri 8am to 9:30pm, Sat 10am to 4pm
Website
---
3. The Autobus
---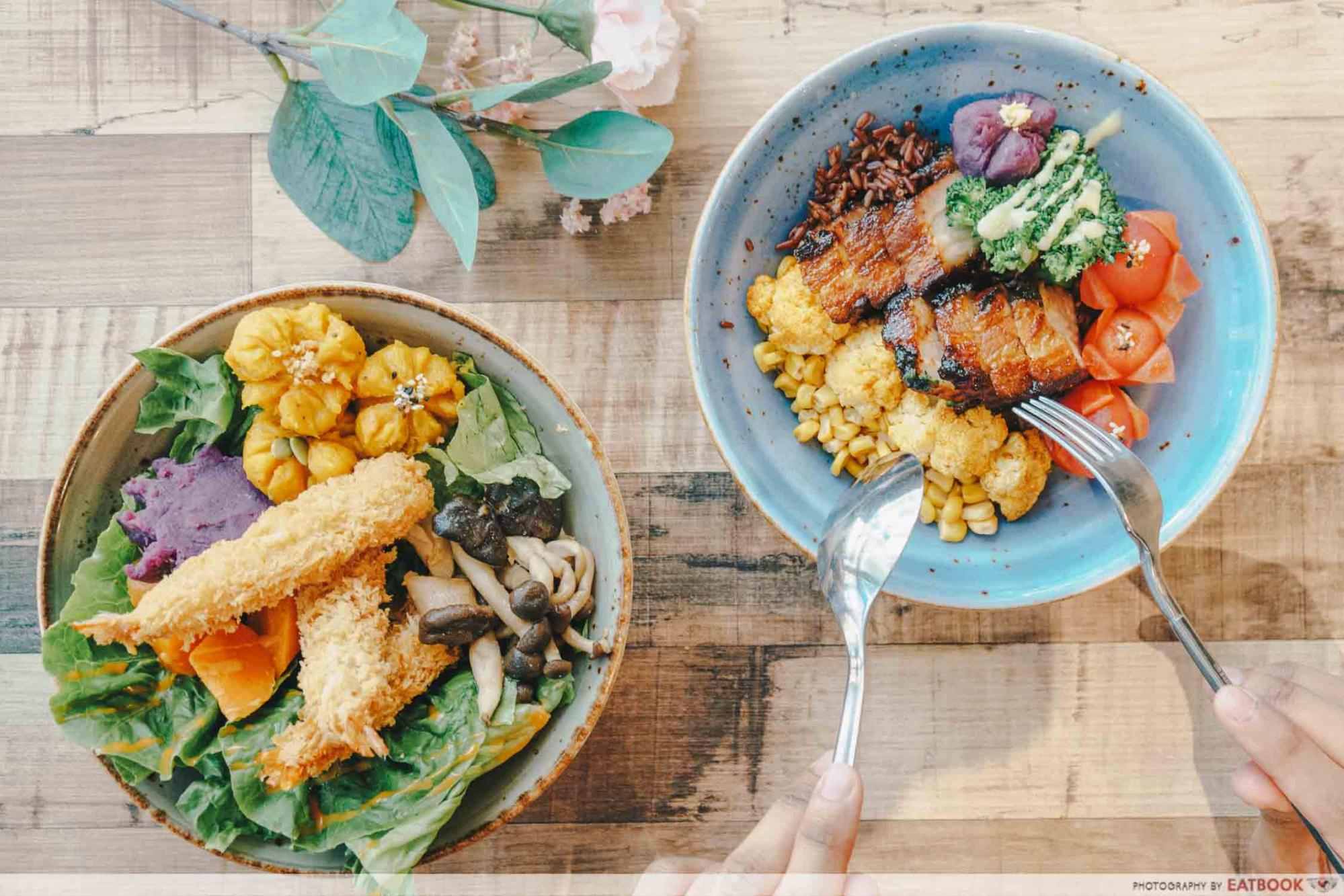 The Autobus might throw you off into thinking it's just another bar, since booze on tap is the first thing you see there. Step inside, however, and you'll realise that the joint dishes out healthy food in the form of their DIY protein bowls (from $11). Fill up your bowl with the likes of purple sweet potato, roasted pumpkin, sautéed mushrooms, and breaded prawns. We especially loved their roasted pork belly that possessed a slight char while being chewy.
Given the most expensive bowl here costs $15, ChopeDeals' $20 cash voucher that's going at $13 is an absolute steal! You'll be able to spam all the premium items you want without paying much.
Address: 6A Shenton Way, #01-01, Downtown Gallery, Singapore 068815
Opening hours: Mon-Sat 11am to 10:30pm
Website
---
4. Parallel
---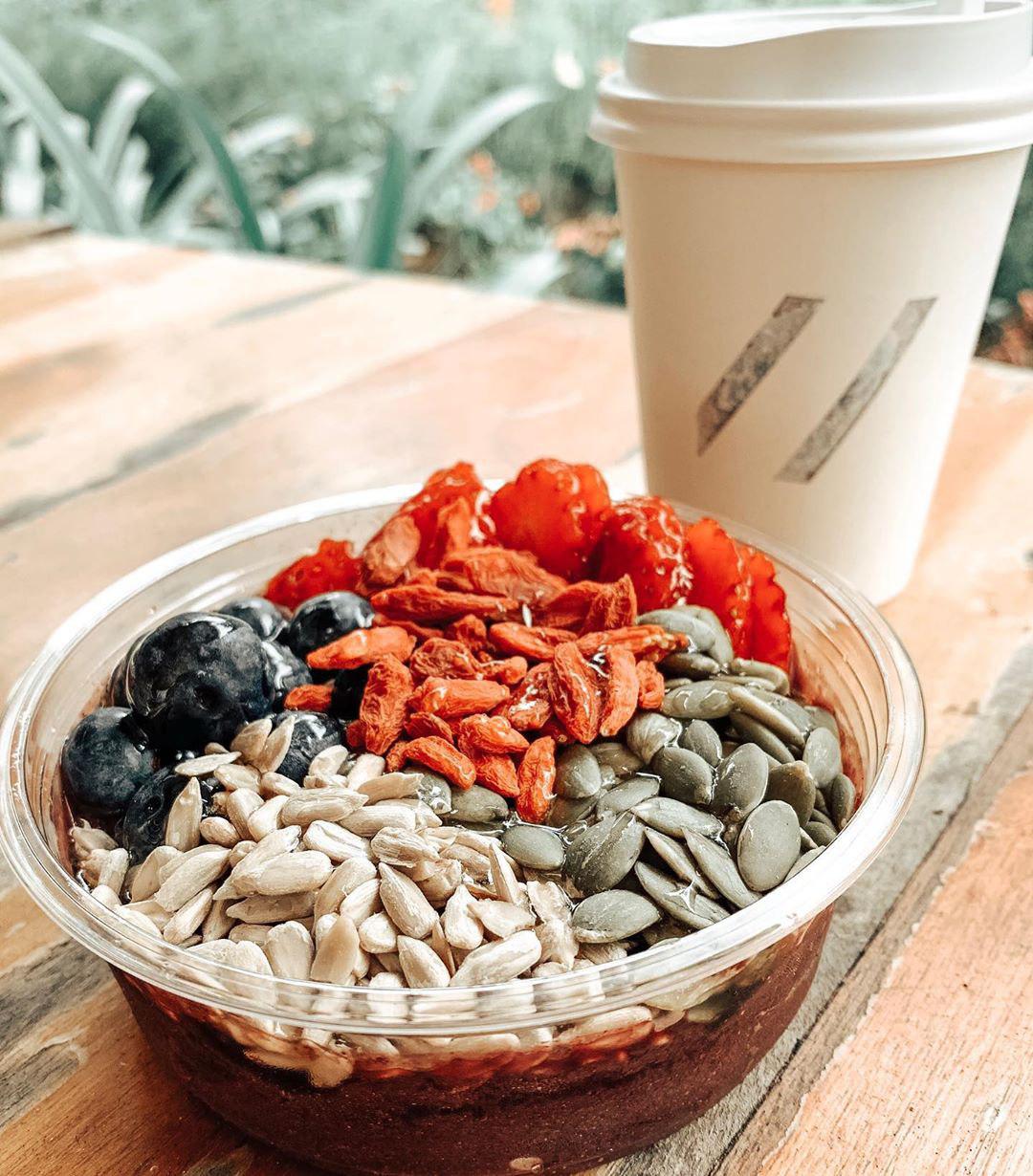 Image credit: @thewellnesswanderlust
Parallel's offerings are straight-up #foodporn-worthy, thanks to their aesthetically pleasing range of acai and yoghurt bowls. The bowls here come in three bases with two sizes: regular ($8.90) and large ($12.90). In them you'll find bananas, berries, granola, and chia seeds⁠—all of which give natural sweetness to the bowl, making it a healthy alternative for those with a sweet tooth. Get two regular bowls at just $12 (U.P $17.80) or an acai/yoghurt bowl with smoothie combo at just $11 (U.P $15.40) on ChopeDeals!
Address: 252 North Bridge Road, #B1-68, Raffles City Shopping Centre, Singapore 179103
Opening hours: Mon-Fri 7:30am to 9:30pm, Sat-Sun 9am to 9:30pm
Website
---
5. A Poke Theory
---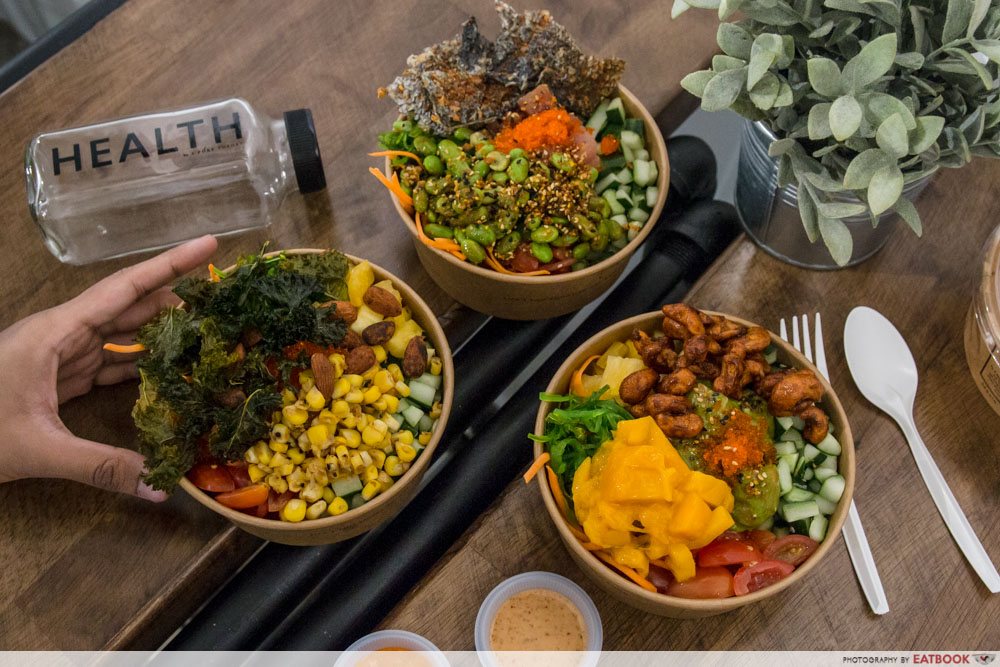 As one of the few halal poke spots in Singapore, A Poke Theory is the place to be if you're a Muslim looking to eat healthily. Here, you can top your bowl with all sorts of premium ingredients such as lemon herb quinoa, shoyu salmon, and salmon skin. With ChopeDeals, you can snag any light poke bowl with a glass of iced lemonade at just $10 (U.P $12.40).
Address: 5 Straits View, #B2-52, The Heart, Marina One Show Gallery, Singapore 018935
Opening hours: Mon-Fri 11am to 8:30pm
Website
---
6. Sweetfish Poke
---

Image credit: @sweetfish_poke
Sweetfish Poke is all about freshness as their ingredients undergo stringent checks before they can even be used. That probably explains their humble menu of five poke bowl options, comprising the likes of salmon, tuna and octopus. Give your wallet a break and snag a bowl with a gooey onsen egg and drink at just $11 (U.P $14.50) on ChopeDeals.
Address: 13 Stamford Road, #B2-30, Capitol Piazza, Singapore 178905
Opening hours: Daily 11:30am to 8pm
Website
---
7. Dosirak
---
If you love all things Korean, Dosirak's range of bibimbap will strike your fancy. Pick mains such as Beef Bulgogi ($9.90) and Soy Sesame Chicken ($8.90), and complete your meal with five sides such as kimchi, corn, and onions. With ChopeDeals, you can get 35% off your bowl as a $10 cash voucher will only cost $6.50!
Address: 6A Shenton Way, #01-44, OUE Downtown Gallery, Singapore 068815
Opening hours: Mon-Fri 11am to 8pm, Sat 11am to 3pm
Website
---
8. Yogurtland
---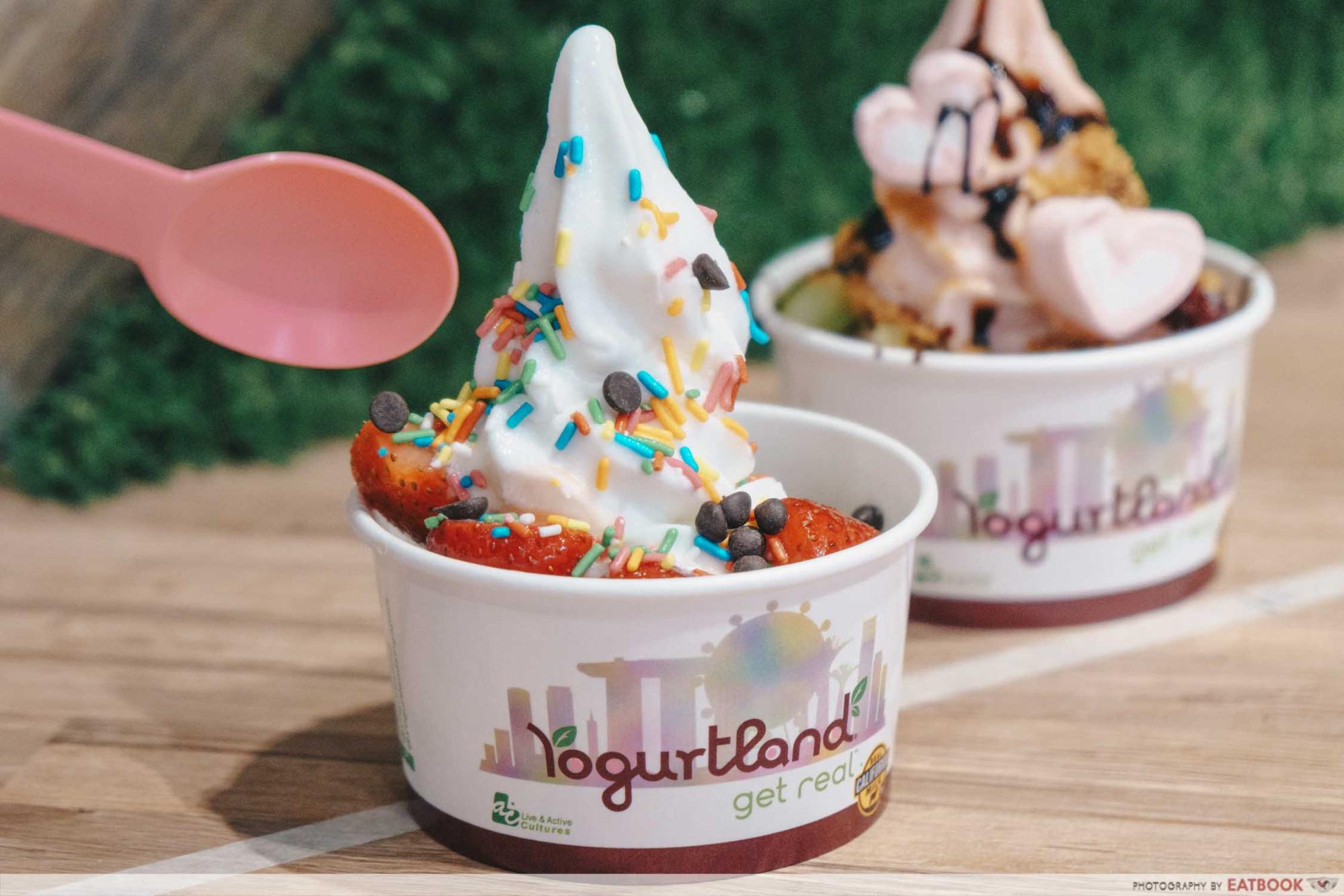 Located right in front of 108 Matcha Saro, Yogurtland has solved the age-old dilemma of finding the right topping-to-yoghurt ratio. They charge a flat rate of $3/100g on their twirly treats, so you can choose if you want more toppings or more yoghurt. Interesting toppings include mango popping boba, watermelon, and cookie crumbs. With ChopeDeals, you can lather on as much delights as you want in a bowl, as a $10 cash voucher will only cost you $5; that's 50% off!
Address: 3 Temasek Boulevard, #B1-K09, Suntec City, Singapore 038983
Opening hours: Daily 11am to 10pm
Website
---
Indulge in nutritious and delicious food in town
---
Eating healthy food doesn't necessarily require hours of meal prepping or blowing loads of cash on salad or grain bowls. Just take a stroll around the CBD area and you'll find affordable places selling the likes of rosti and rice bowls. With ChopeDeals, the price you pay will be even lesser as their cash vouchers can net you as high as 50% off your total bill—so your wallet won't feel the crunch during lunch. In fact, we did the math and these dining deals with cost you less than $15! Besides healthy food, ChopeDeals also has a slew of other dining deals such as Noodle Thai Thai Kitchen's tom yum and Cluck Cluck's waffles!
Cluck Cluck Review: Chicken & Waffles At A New Bugis Cafe With Nett Prices
For a greater reason to splash the cash, new ChopeDeals users can also snag $5 off their purchase* with the code <EATBOOK5NEW> from now till 31 December 2019.
Photos taken by Reynard Lee.
This post is brought to you by Chope.
*Minimum spend of $25 applies.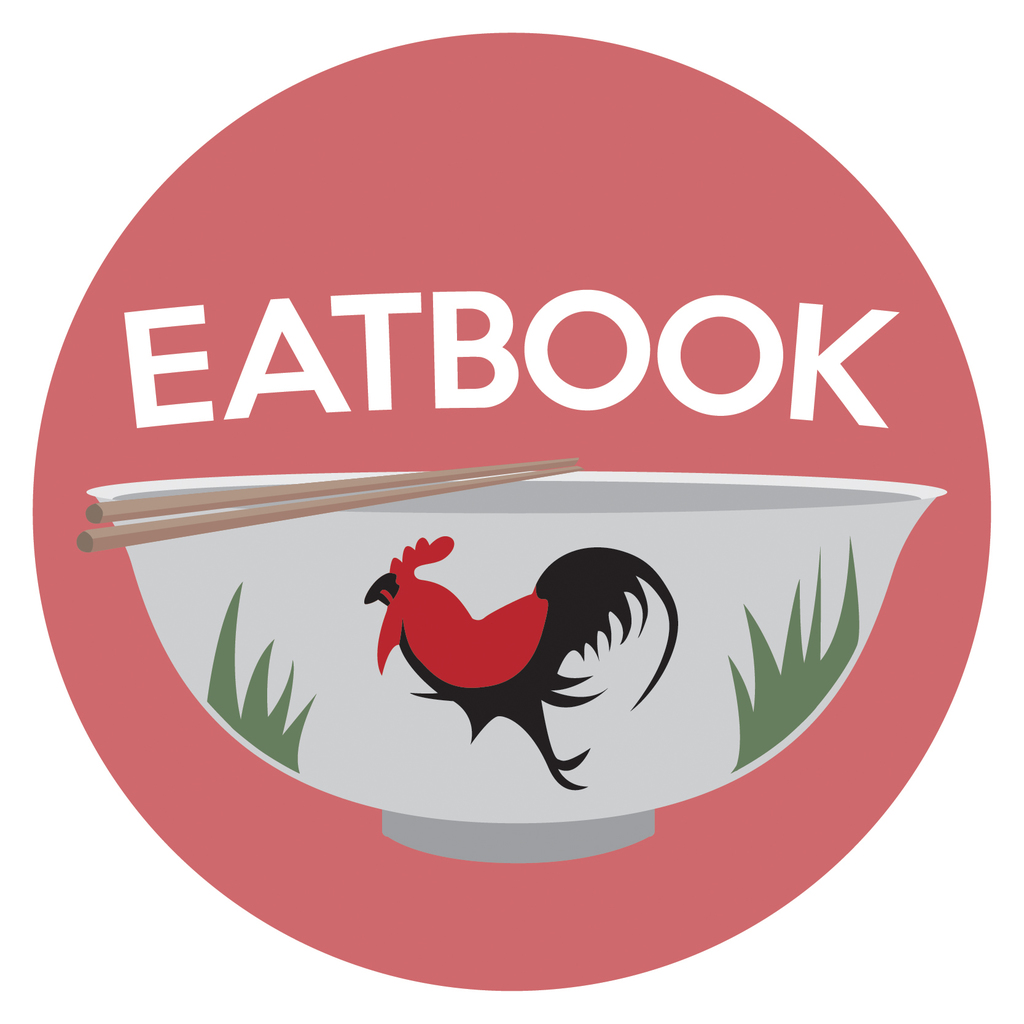 Drop us your email so you won't miss the latest news.