Heng Kee Curry Chicken Bee Hoon Mee at Hong Lim Food Centre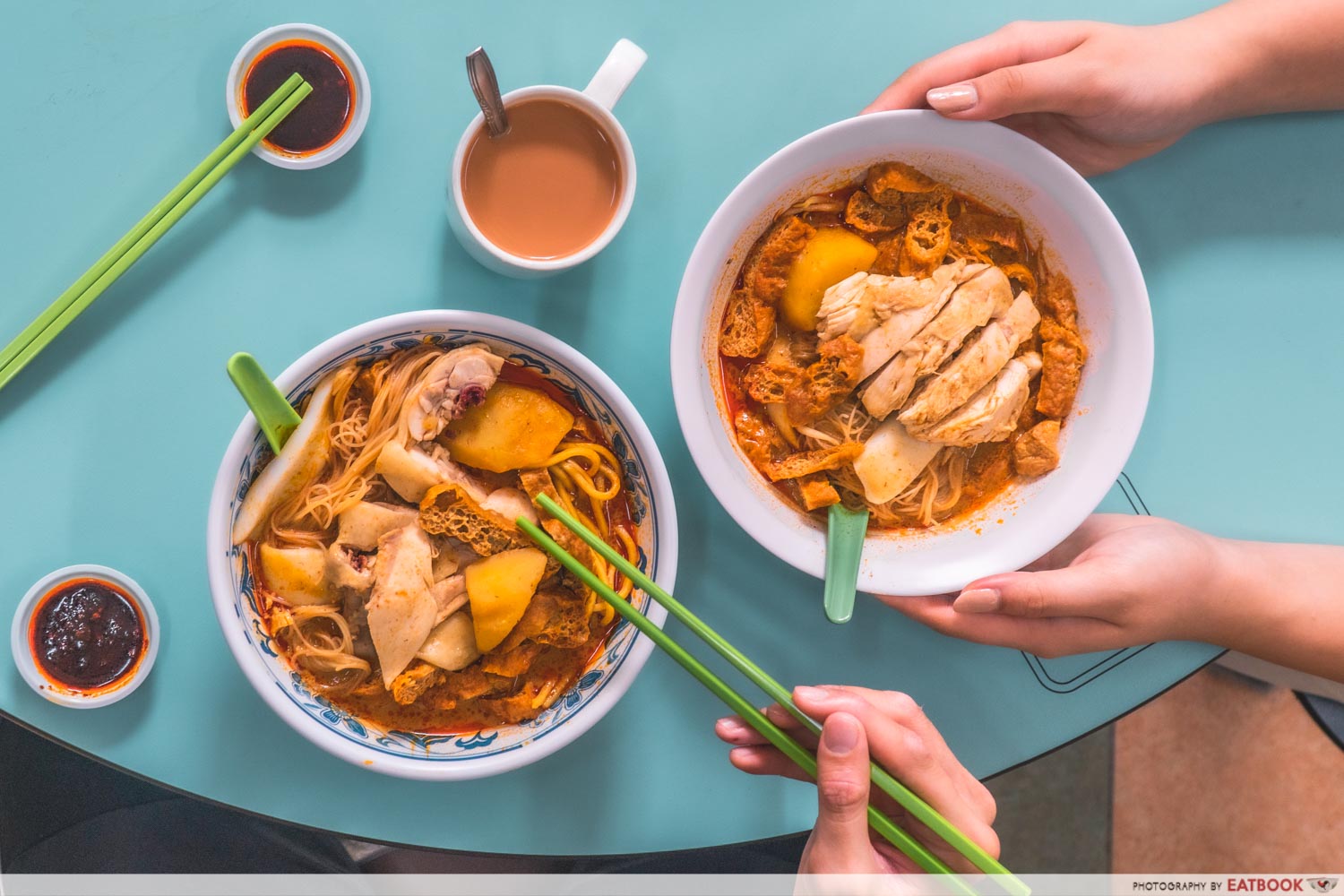 Frequently compared to a neighbouring competitor, Heng Kee Curry Chicken Bee Hoon Mee's ability to hold its own largely hinges on the boss' commitment to carry on the family tradition. As the third-generation successor of this family recipe, he demonstrates his commitment by arriving at 5am every morning, personally concocting the curry from scratch. 
Food at Heng Kee Curry Chicken Bee Hoon Mee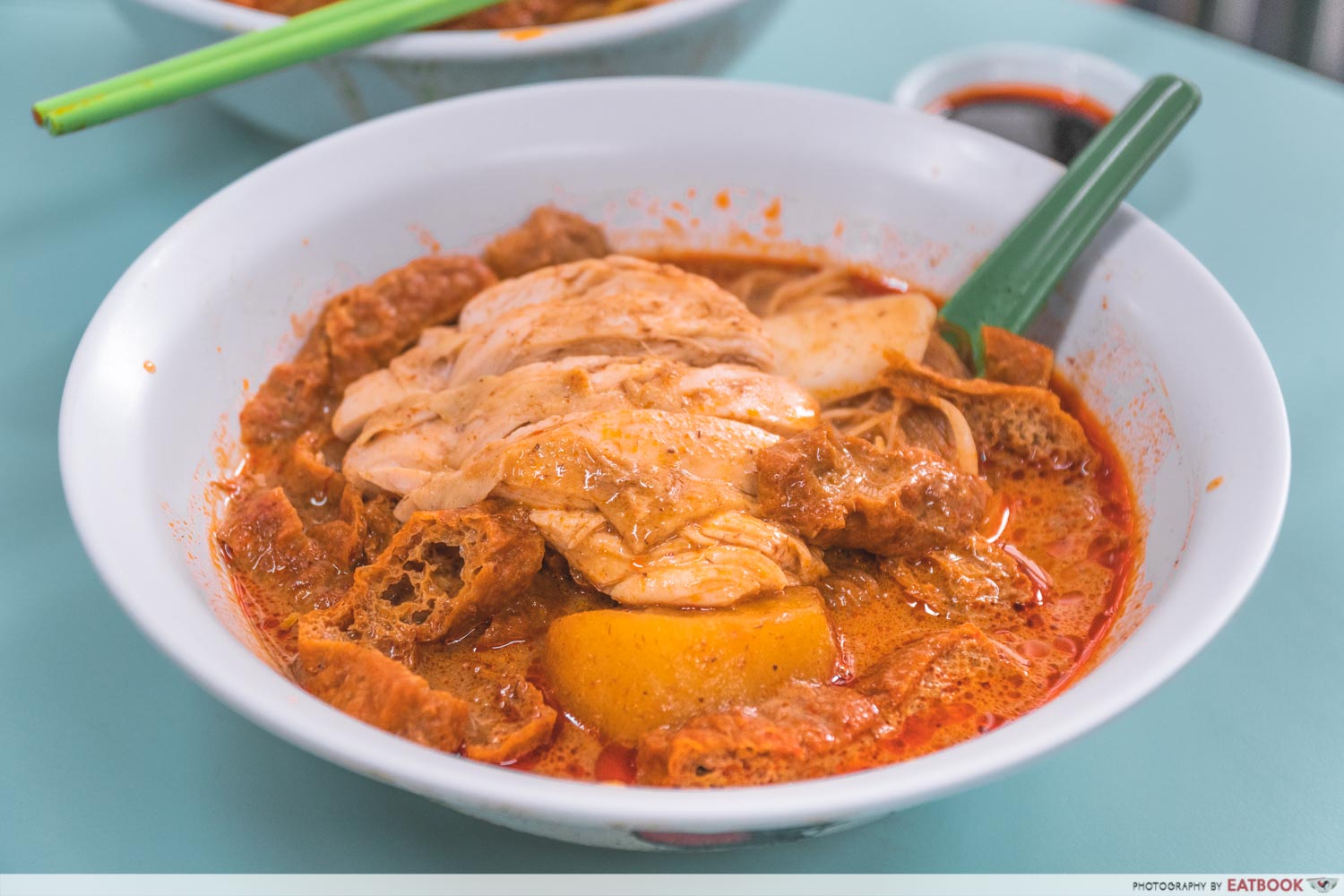 Each bowl of noodles contains curry chicken and bee hoon mee, with the addition of sponge-like taupok and large slices of fish cake. We went with the two price options available—$6 and $9—and they differed in portion and the cut of chicken. You also get to choose between bee hoon and yellow noodles too.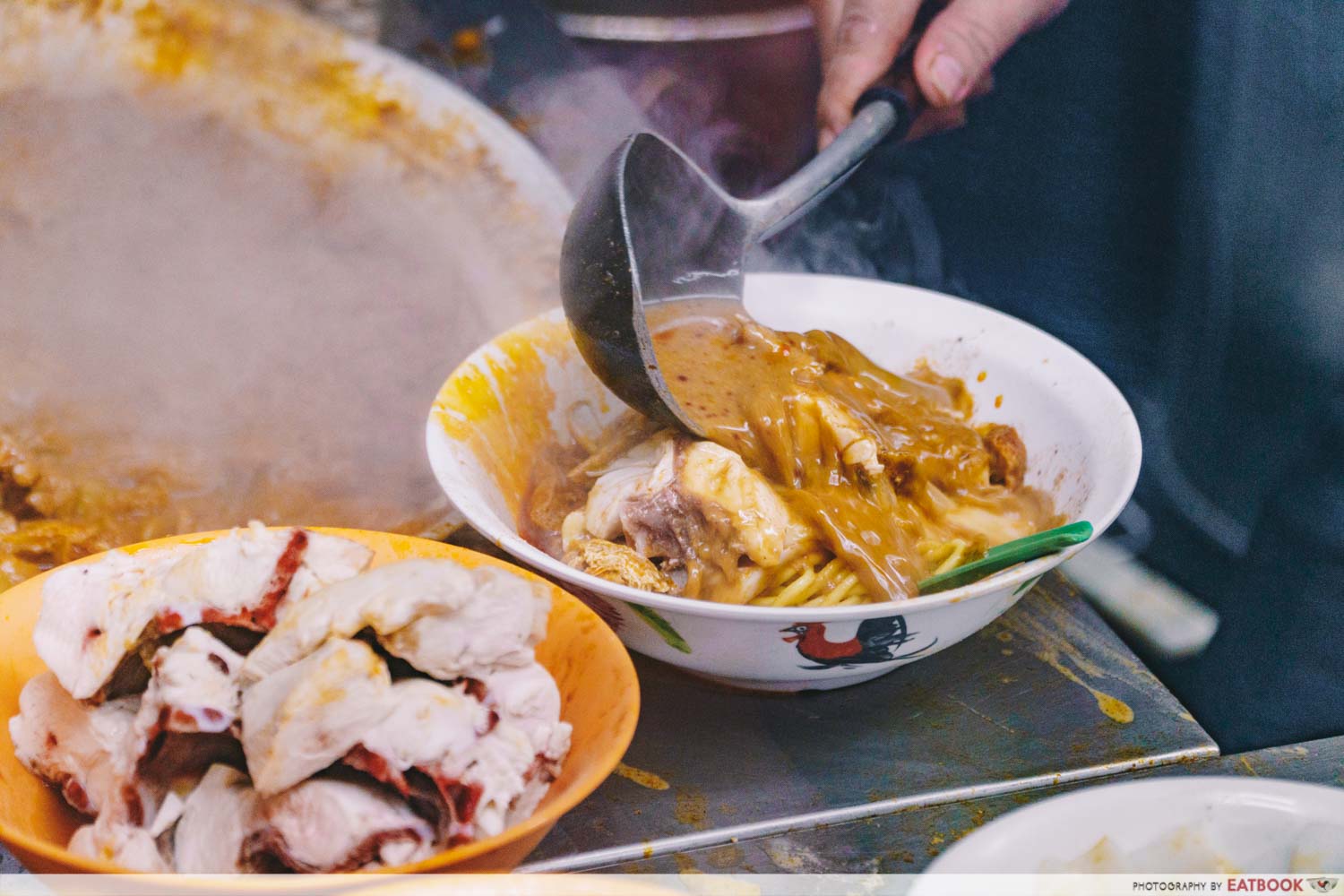 Upon ordering, the boss prepares the dish in an almost rhythmic manner. He heats up the noodle by pouring the curry sauce in and out of the bowl, ensuring the curry is thoroughly infused into the ingredients.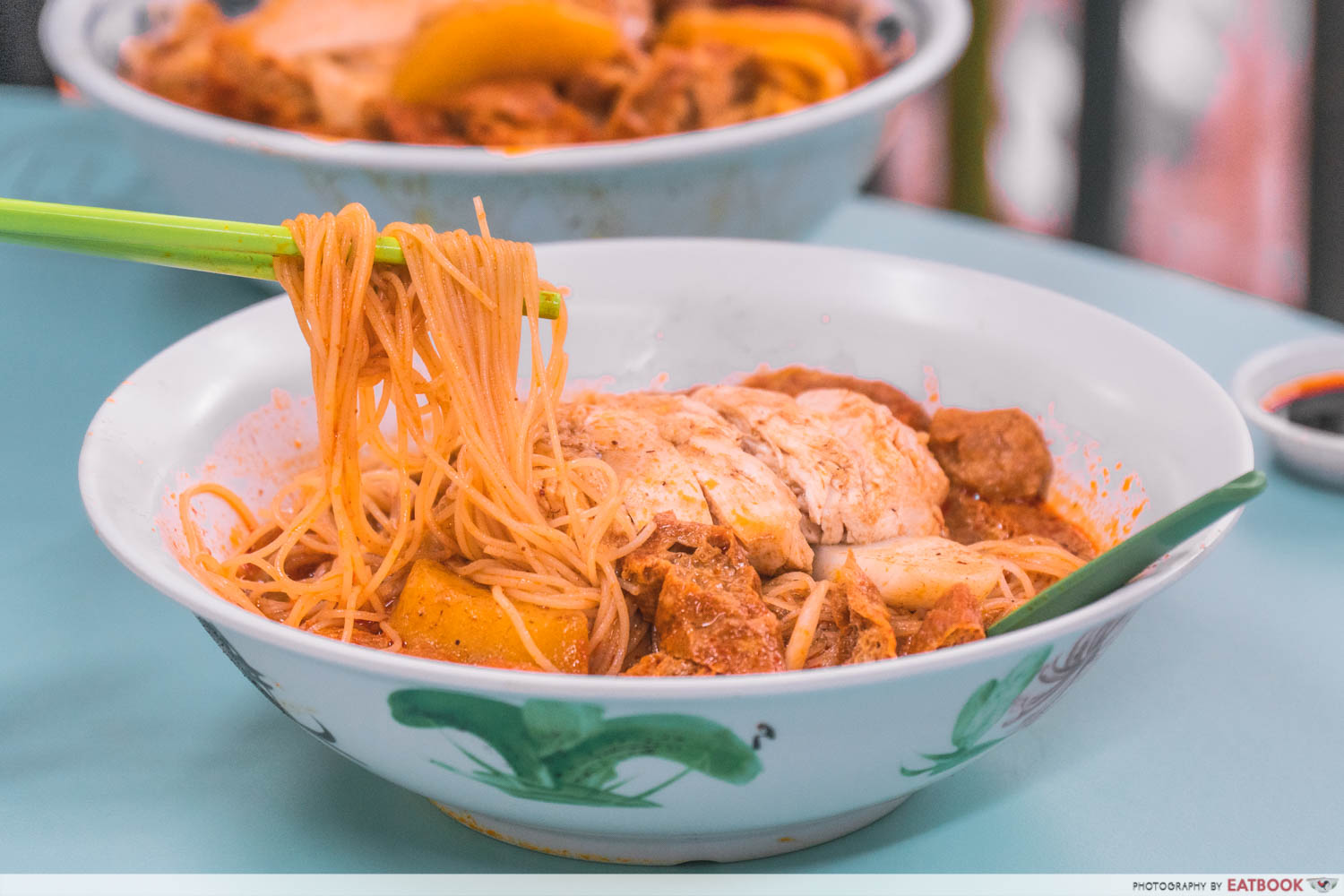 We got the Curry Chicken Noodles ($6) with a choice of only bee hoon—partially due to my slight aversion towards yellow noodles. This smaller serving already comes with enough portions to feed a grown adult like me.
The bee hoon proved its superiority over yellow noodles with its ability to absorb the gravy while still maintaining its integrity. Despite leaving the noodles out for a period of time, each strand was still firm to bite.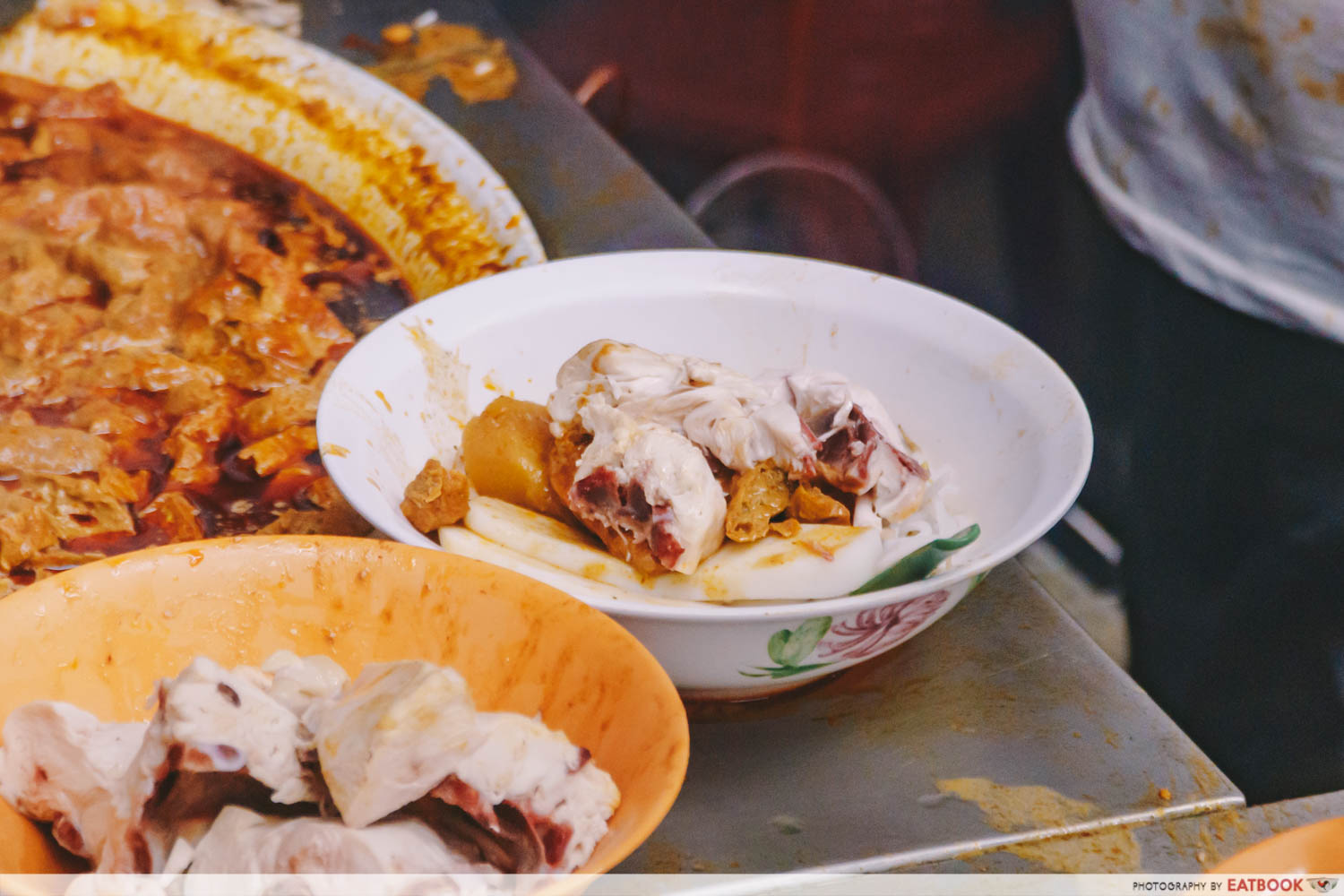 The bowl came with generous cuts of chicken breast that were put on top of the noodles as the last step, instead of being cooked in the curry broth. This retained its original tenderness while still bearing flavours of the curry.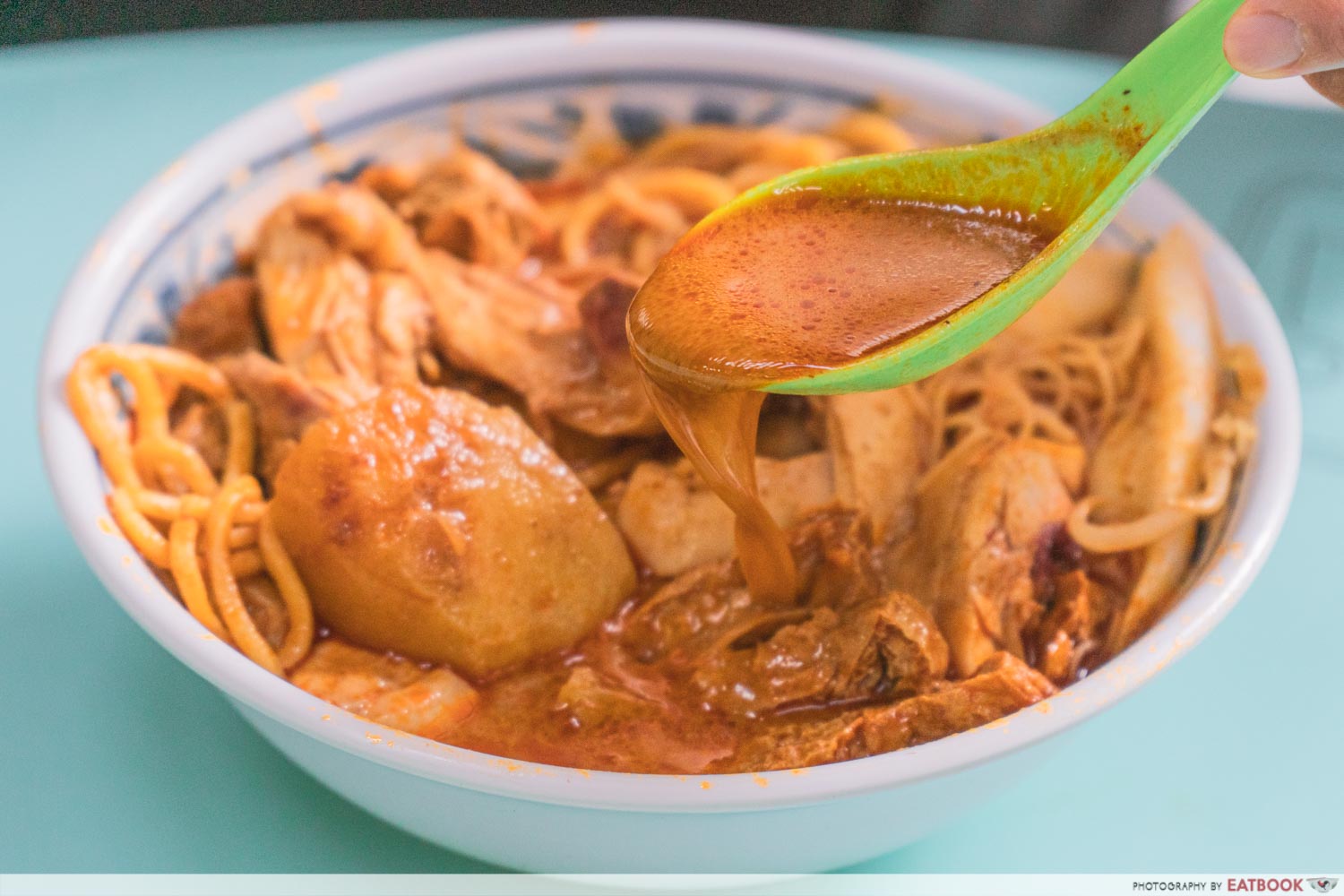 The house-made stock is really what differentiates its dish from other similar stalls. This family recipe is a unique Chinese-Teochew style curry, appetising with its thick and creamy consistency. Instead of leaning towards either sweet or savoury, it actually boasts a good mix of both flavour profiles. 
For a little bit of kick, there is a side of their handmade sambal chilli that is umami and adds a bit of spice to the dish.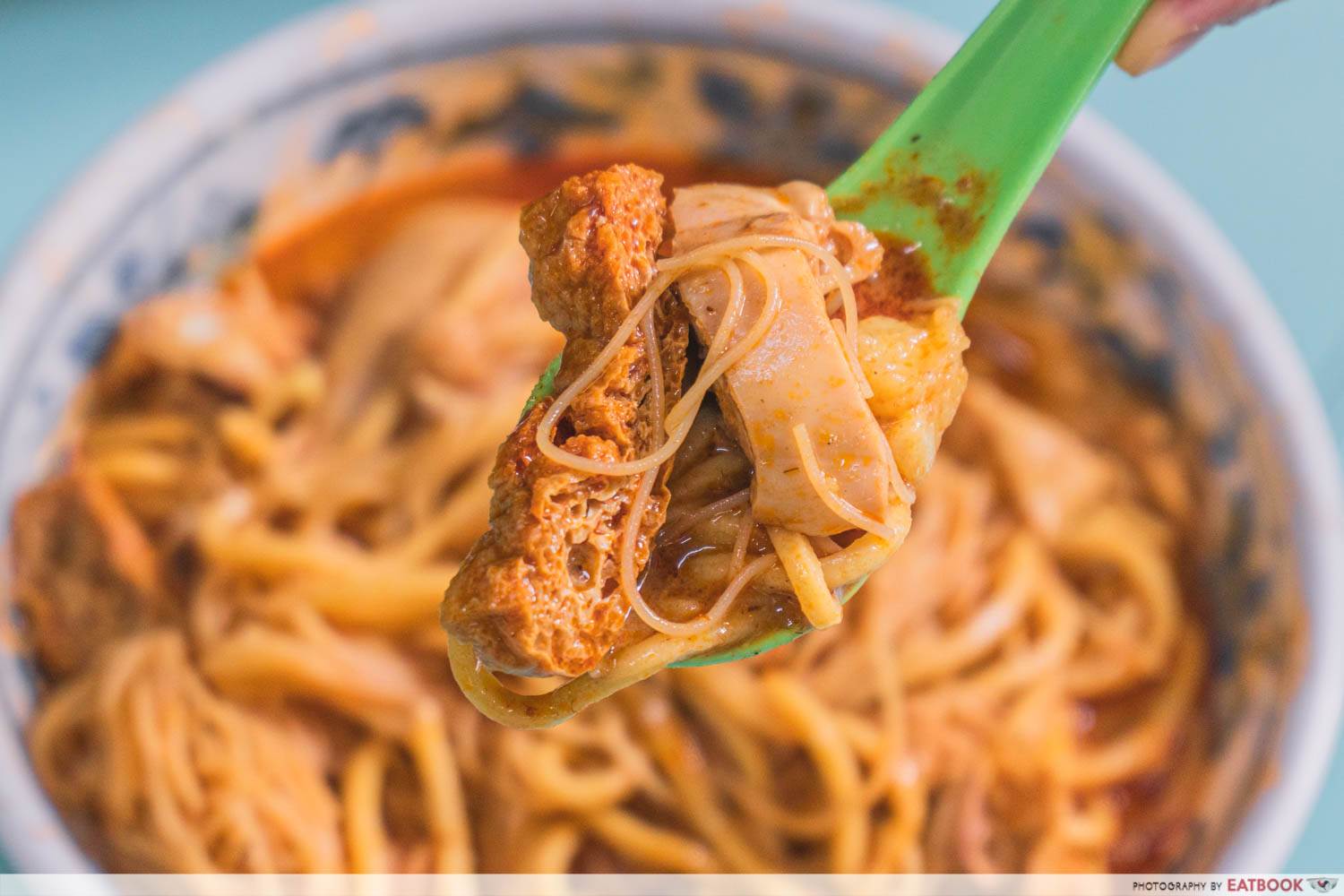 Ensuring that no curry is left behind, the rather flavour-neutral ingredients such as taupok, fishcake, and potato chunks worked well to absorb the spices. Biting into the taupok gave a satisfying burst of broth that amplified the more you chew into it.
While I really enjoyed just indulging in Heng Kee's curry in this way, I can imagine it becoming a bit jelak for some who prefer a more multi-dimensional dish.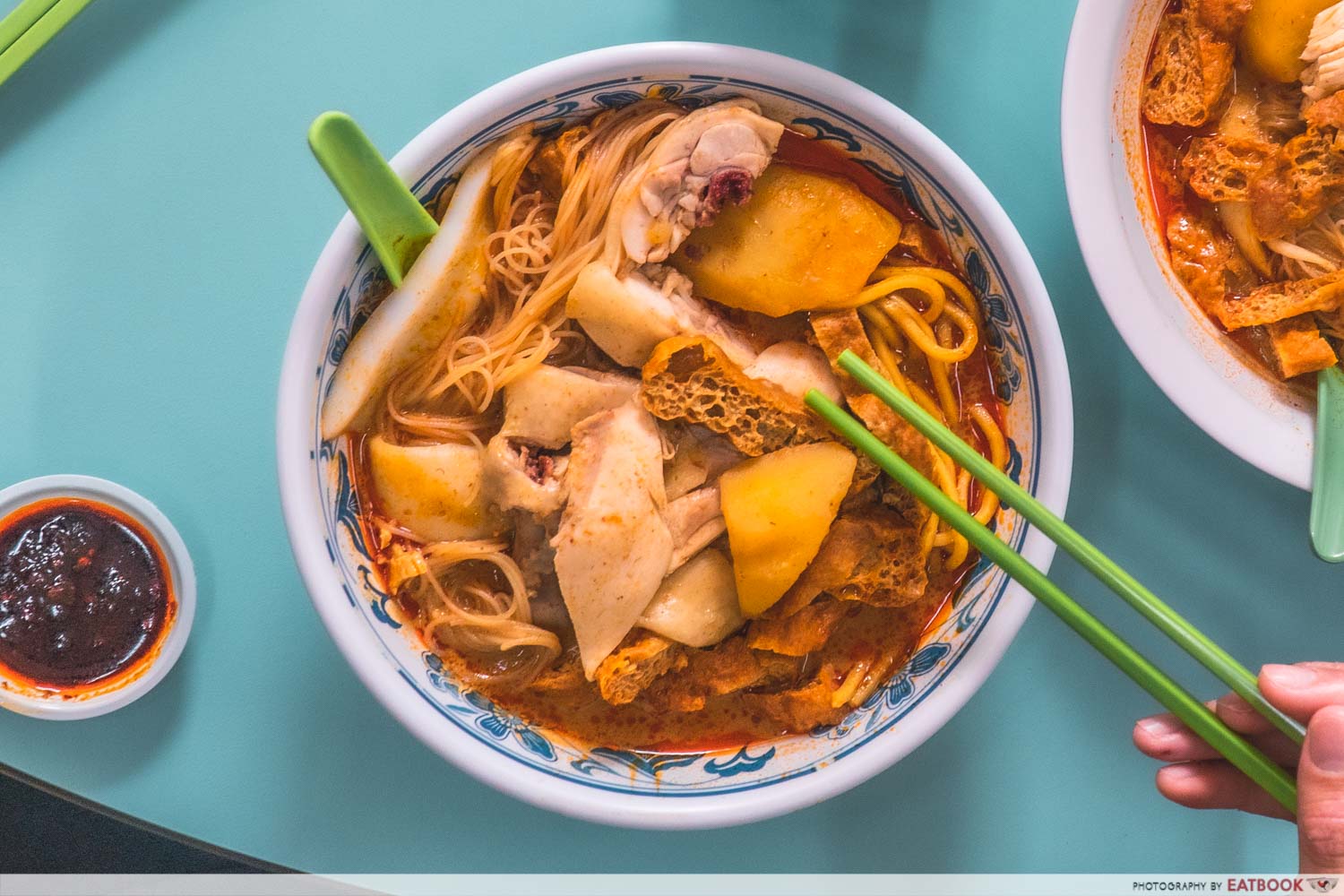 If the $6 version isn't enough for you, the larger bowl at $9 gives you a hefty bowl of noodles and ingredients, with your choice of chicken parts.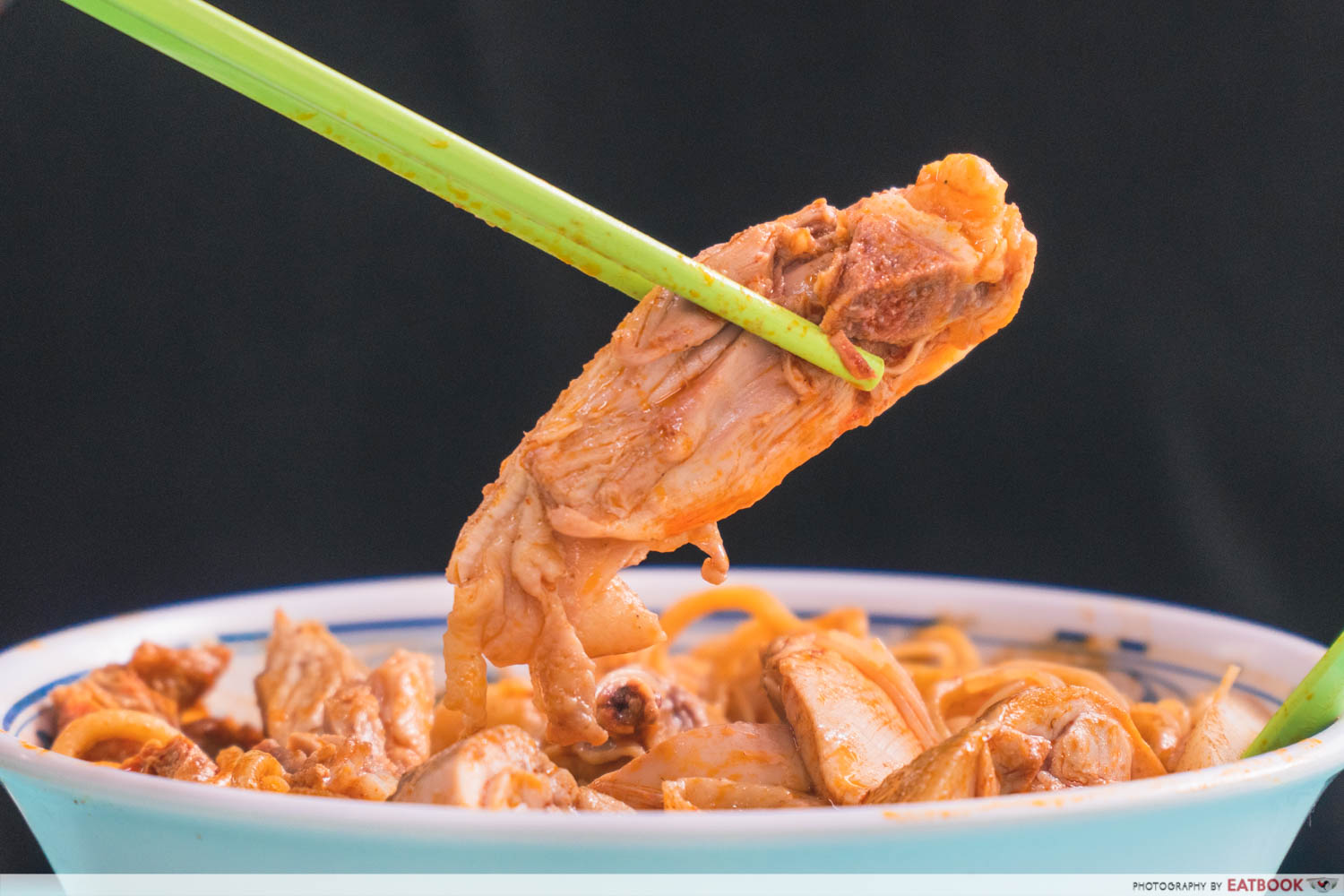 I opted for the drumstick, and the supple meat made me contemplate that the splurge might actually be justified. Ultimately, the price difference is rather steep and that did not bode well with me as you don't generally get a dish of better quality for the price bump. In my opinion, stick to the $5.50 portion, and you still get the same satisfying heritage curry in an equally filling portion.
Ambience at Heng Kee Curry Chicken Bee Hoon Mee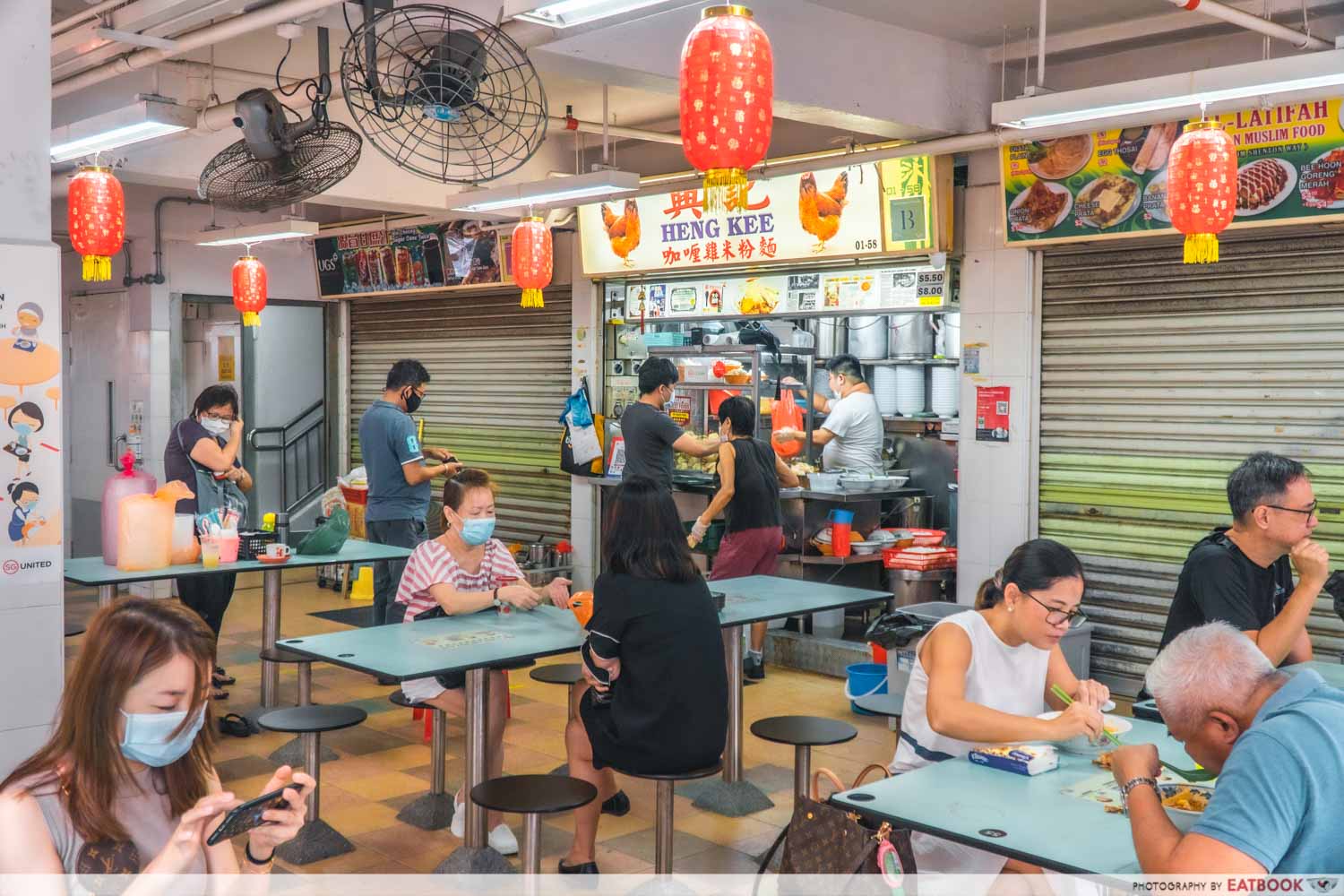 Dining at Hong Lim Food Centre during lunch hours is a skill that has to be mastered. Jostling and queueing with the lunchtime crowd is part of the experience of dining at the food centre. Do arrive slightly before or after office lunch hours if you prefer to slowly savour your noodles and not feel bad about hogging the tables.
The verdict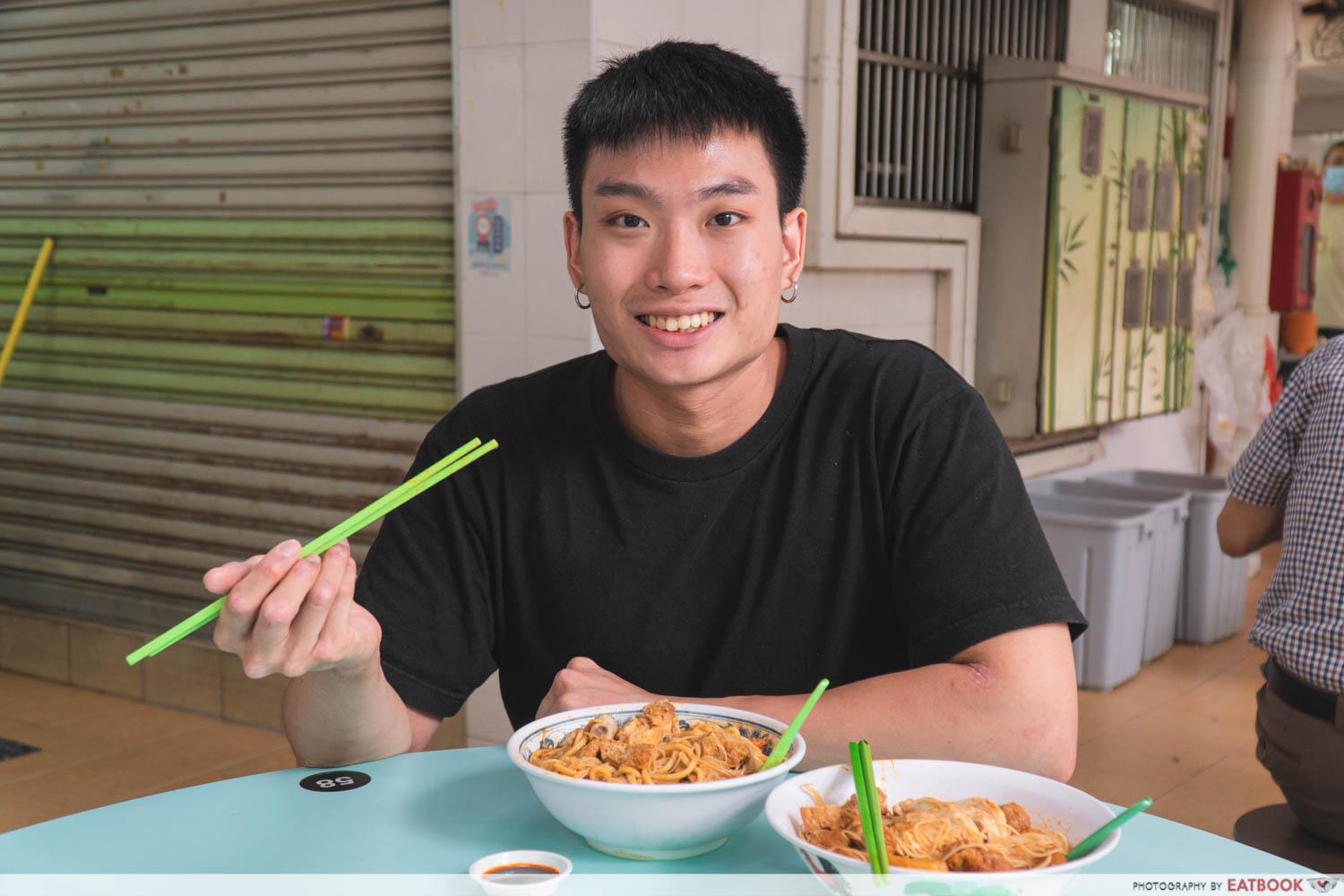 The queue at Heng Kee Curry Chicken Bee Hoon Mee moves slowly because the owner is adamant about the preparation process of every bowl. I feel that the key to being a successful hawker is not only to have tasty dishes but also to have the ability to be consistent, giving people a reason to keep coming back. This explains why office workers are willing to risk their office attire for a dangerously orange bowl of noodles. 
Although it's a little pricey for a bowl of noodles at a hawker centre, I would say the $5.50 bowl of curry noodles is worth the occasional splurge.
Check out our Heng Ji Chicken Rice review, which is also made with an old family recipe of 40 years. Otherwise, check out our list of top 10 Hong Lim Food Centre options.
Address: 531A Upper Cross Street, #01-58, Hong Lim Food Centre, Singapore 510531
Opening hours: Mon-Sat 10am to 3:30pm
Website
Heng Kee Curry Chicken Bee Hoon Mee is not a halal-certified eatery.
Heng Ji Chicken Rice Review: Underrated Chicken Rice Stall With Over 40 Years Of History At Chinatown
Photos taken by John Low
This is an independent review by Eatbook.sg.
Heng Kee Curry Chicken Review: Famous Old-School Curry Noodles With Over 50 Years Of History
Heng Kee Curry Chicken Review: Famous Old-School Curry Noodles With Over 50 Years Of History -

8/10
Summary
Pros
– Addictive curry broth
– Well-seasoned dish
– Friendly owner
Cons
– Long queue
– Pricey for a hawker dish
Recommended dishes: Curry Noodle ($5.50)
Opening hours: Mon-Sat 10:30am to 2:30pm
Address: 531A Upper Cross Street, #01-58, Hong Lim Food Centre, Singapore 510531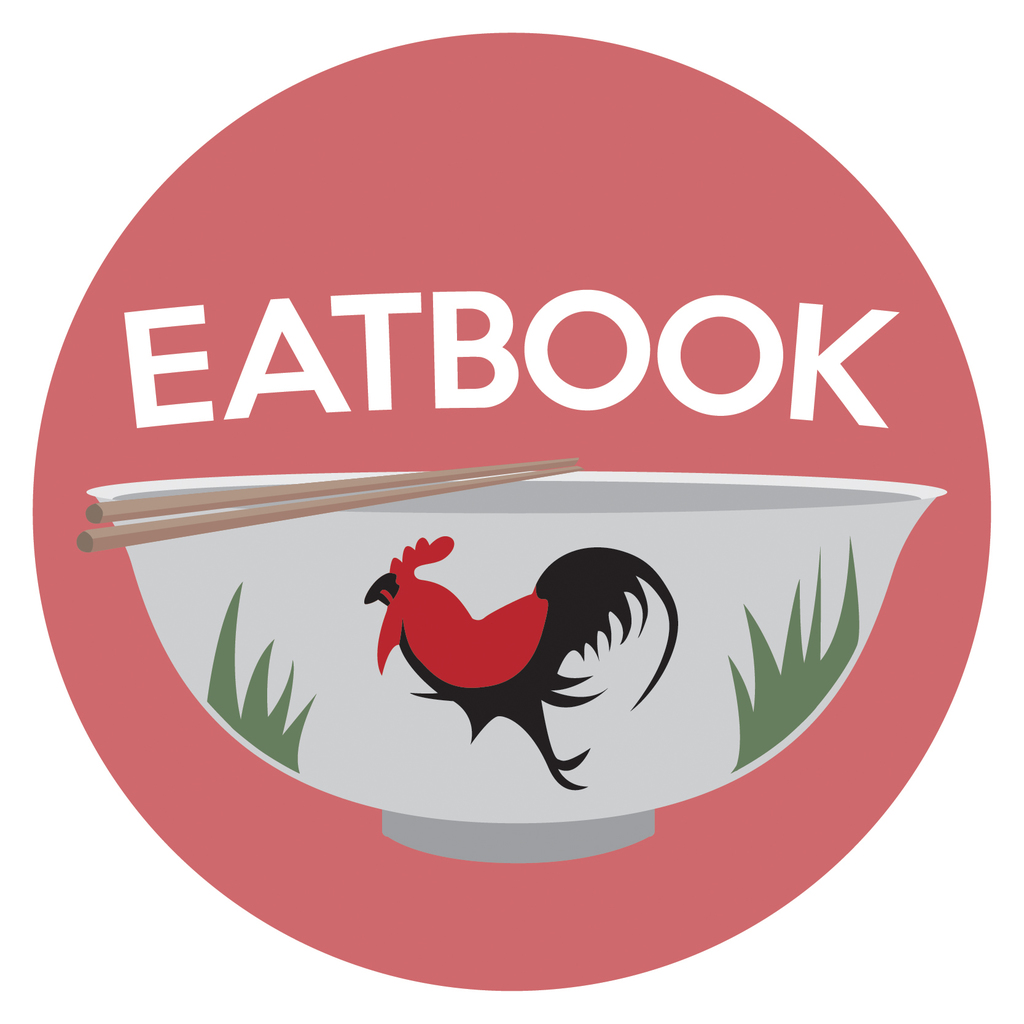 Drop us your email so you won't miss the latest news.