Hoogah at Shenton Way
Banh mi has been all the rage these days, and Hoogah, located at Shenton Way, stands out from the crowd with unconventional banh mi flavours and their modern take on Vietnamese-style coffee. Hoogah is owned by a group of Kaplan students in hopes to introduce Vietnamese-inspired banh mi, while keeping the prices affordable.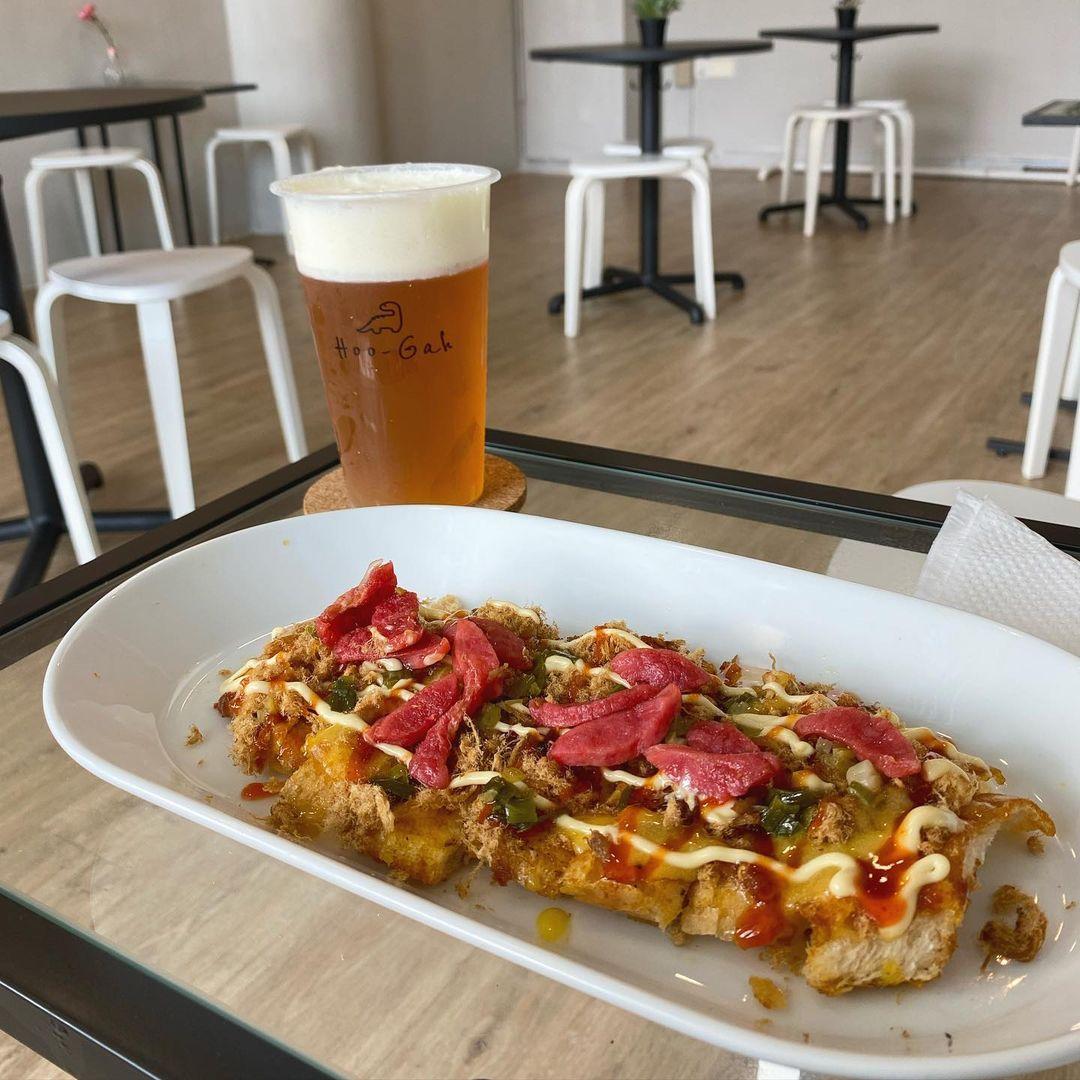 Image credit: @tinyfoodsteps
Enjoy a variety of local and Western flavours from their banh mi menu. The Pork Floss Banh Mi ($4.90) is topped with pork floss, and slices of Taiwanese sausage with mayonnaise on baguette slices━perfect for those who are looking for something on the sweeter side. Alternatively, you can go for the Char Siu Banh Mi ($6.90), with char siew stuffed in a baguette sandwich!
Shrimp Prawn Seafood Review: Famous Seafood Steel Pot Vermicelli With 2-hour Wait Opens A Restaurant At Boat Quay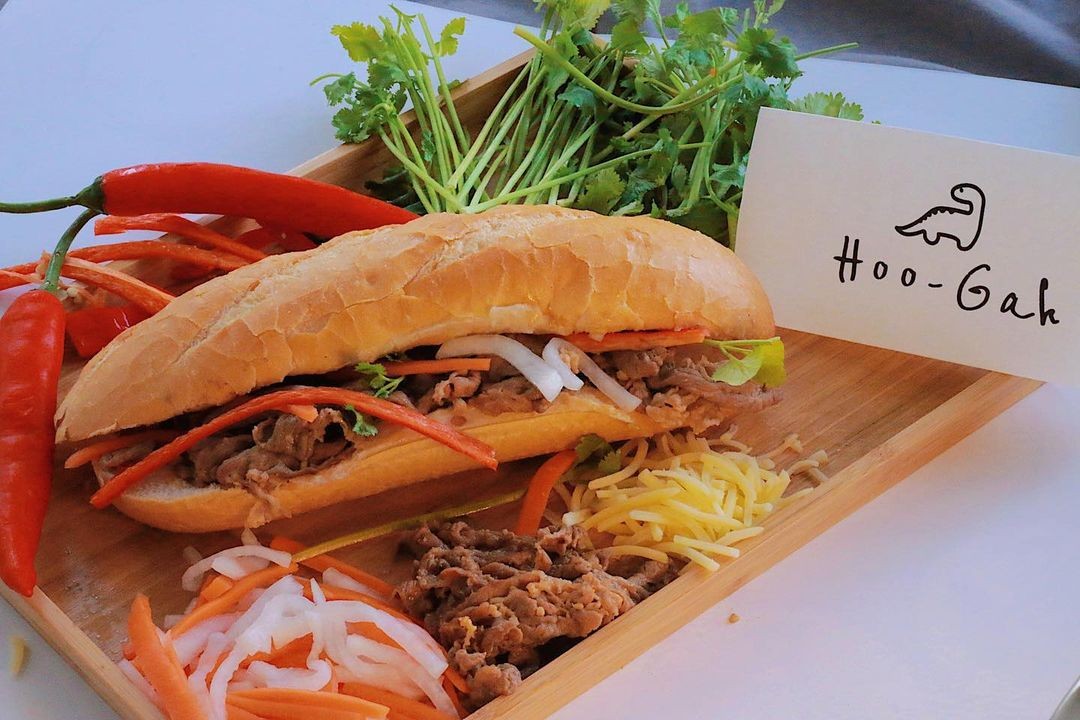 Image credit: @hoogah_singapore
For savoury options, get their Beef Cheese Banh Mi ($7.90) that's packed with stir-fried beef and mozzarella cheese. To retain some aspects of traditional banh mi, they've also added pickled radish, cucumber, and coriander. Doubling up on the proteins, get their Beef and Chicken Banh Mi ($7.90)—a mix of chicken and beef in a sandwich.
Pho Bo Vietnamese Restaurant Review: Affordable Vietnamese Food Under $6 At Tai Seng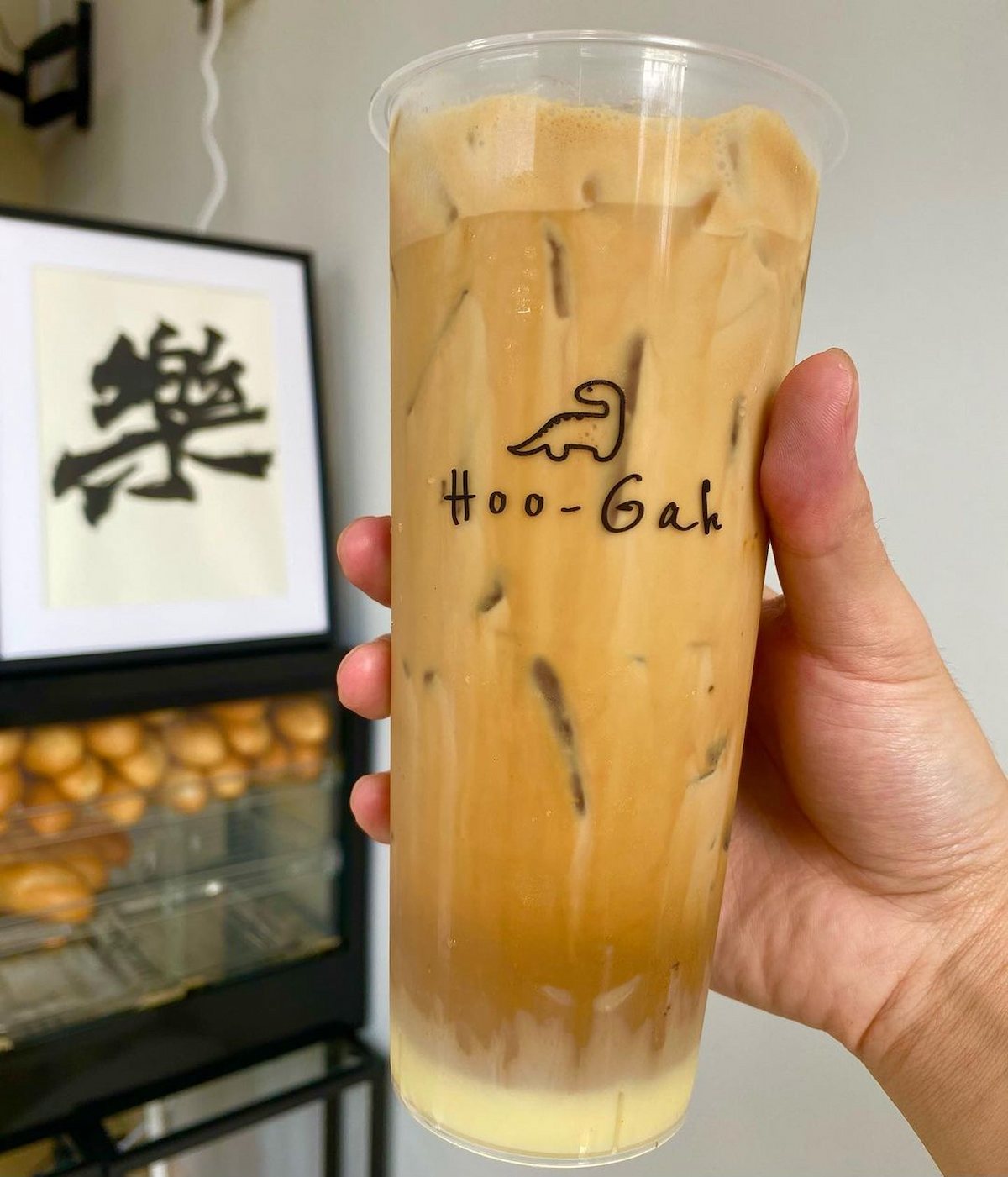 Image credit: @hoogah_singapore
At Hoogah, they have Coffee Milk Frappuccino ($3.50)—a modern take on Vietnamese-style drip coffee. Here, they use imported beans from Vietnam for the same strong flavours.  If you're not into coffee, you can give their Cheese Tea ($2.90) a try, which comes with a layer of cheese foam on top of black tea.
If you're looking for more food options around the CBD, check out Black And Gold Coffee Stop for $4 cold brew and a prawn mentaiko shokupan. You can also read our PIVOT review for Tamago sandos and IG-worthy Hojicha cakes.
Address: 76 Shenton Way, #01-07, Singapore 079119
Opening hours: Mon-Fri 10am to 8pm, Sat 10am to 5pm
Tel: 9891 7628
Website
PIVOT Review: Tamago Sandos And IG-Worthy Hojicha Cakes At CBD Cafe
Feature image adapted from @tinyfoodsteps's post and @hoogah_singapore's post.