House of Seafood's Milo and Oreo crabs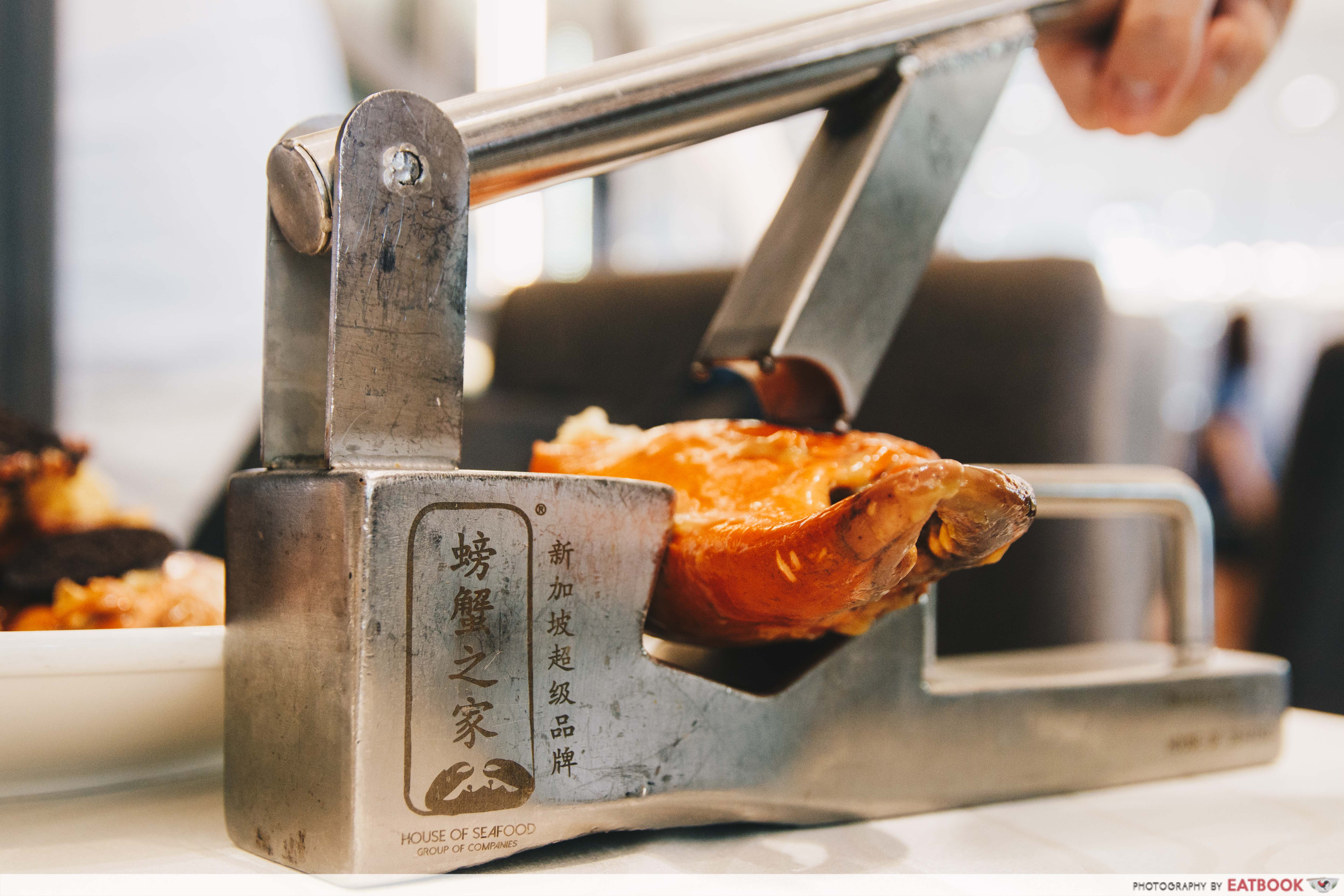 Chilli crab is one of the few dishes that comes to mind when the term "national dish" is mentioned. Chilli, black pepper, butter, salted egg, and white pepper are the more common crab flavours known to Singaporeans. However, House of Seafood has changed the game with its new interestingly unique flavours including Milo and Oreo.
Food at House of Seafood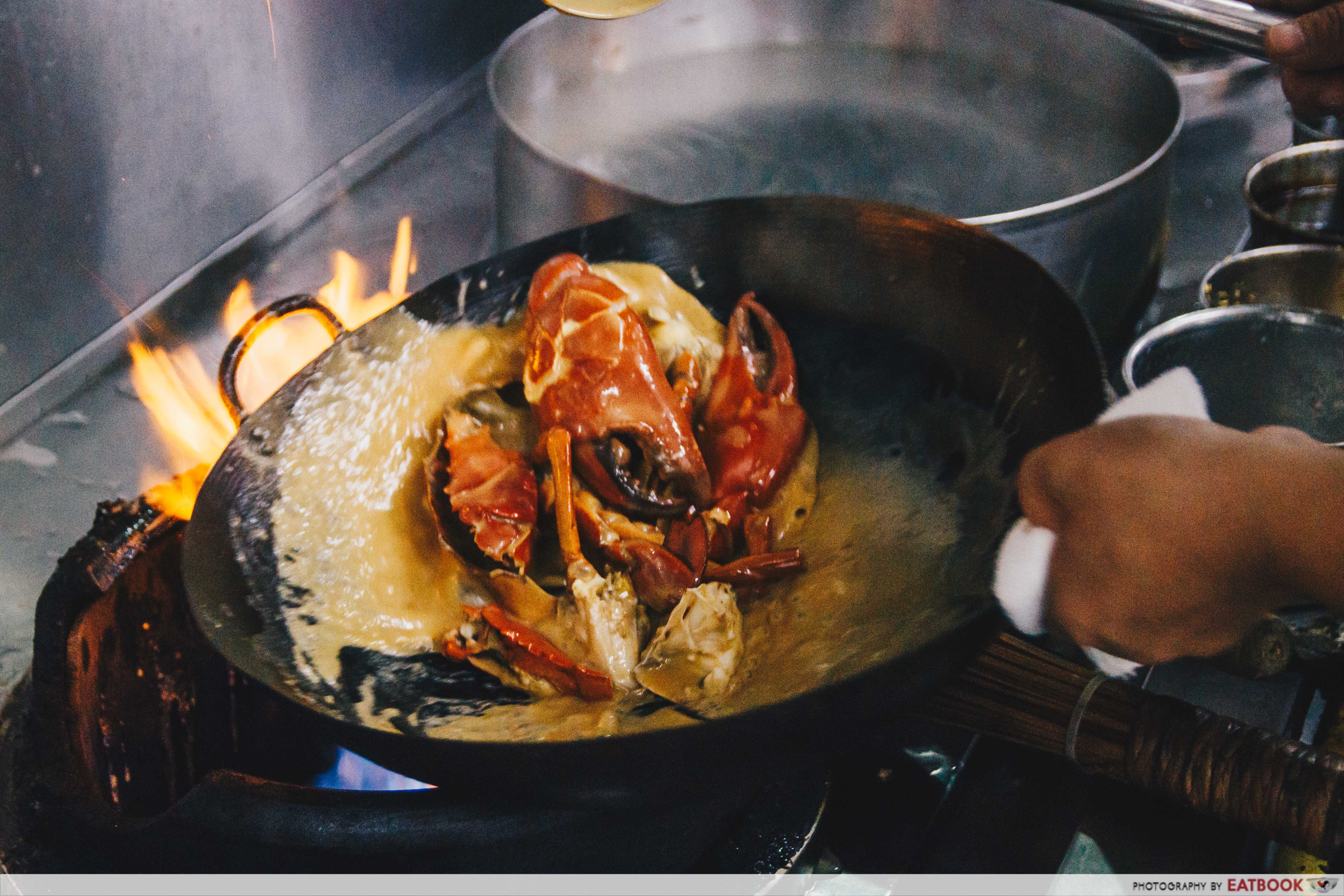 We were given the opportunity to catch a glimpse of some behind-the-scenes action. The chef skillfully tossed the different parts of the chopped up crab in a thick and aromatic butter cream sauce, before laying them out neatly on a plate.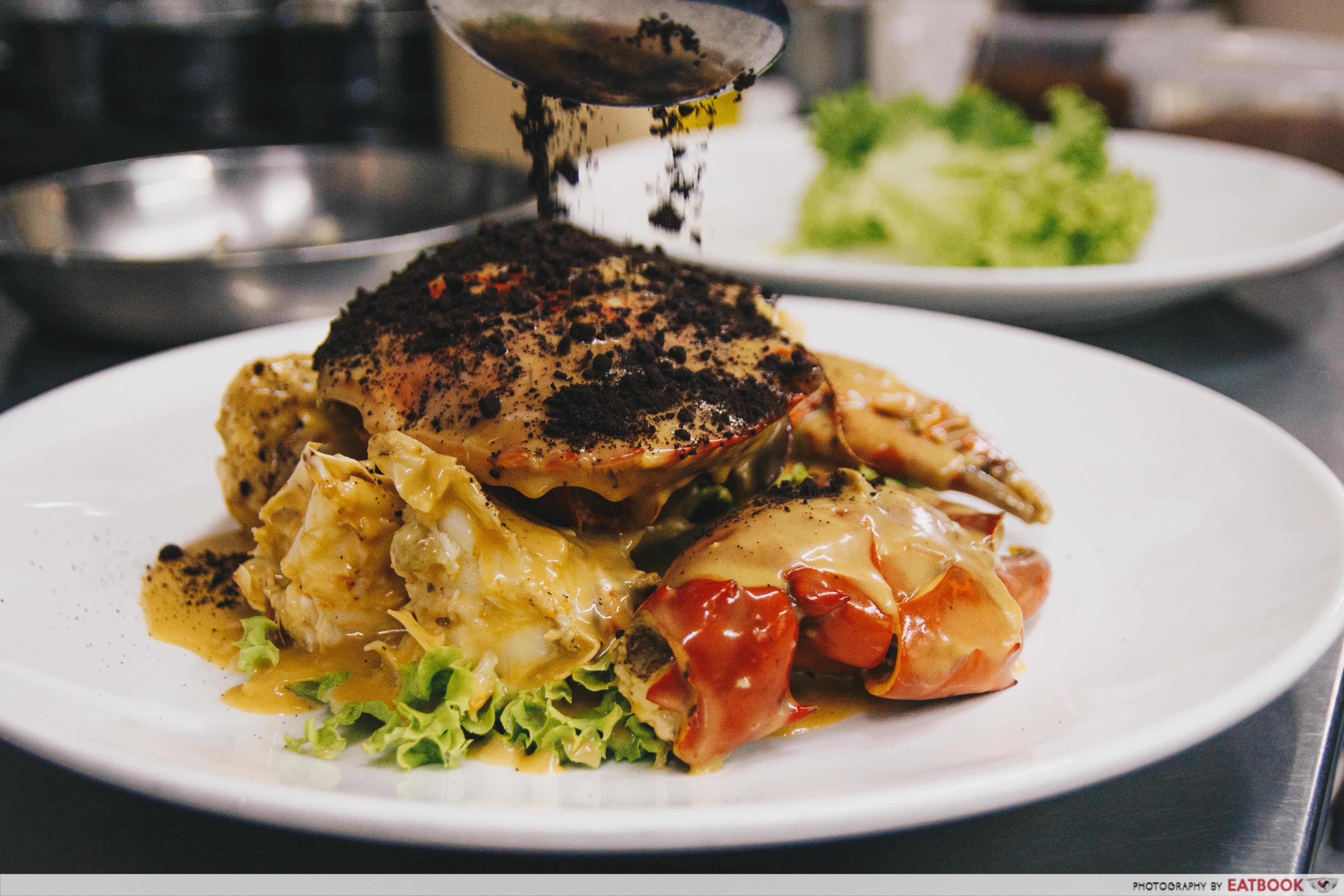 After which, he sprinkled crushed Oreo crumbs onto the crab to complete the dish. He also laid out a few pieces of Oreo biscuits to make it look even more appealing. The exact preparation steps were applied for the Milo crab, but with Milo powder instead.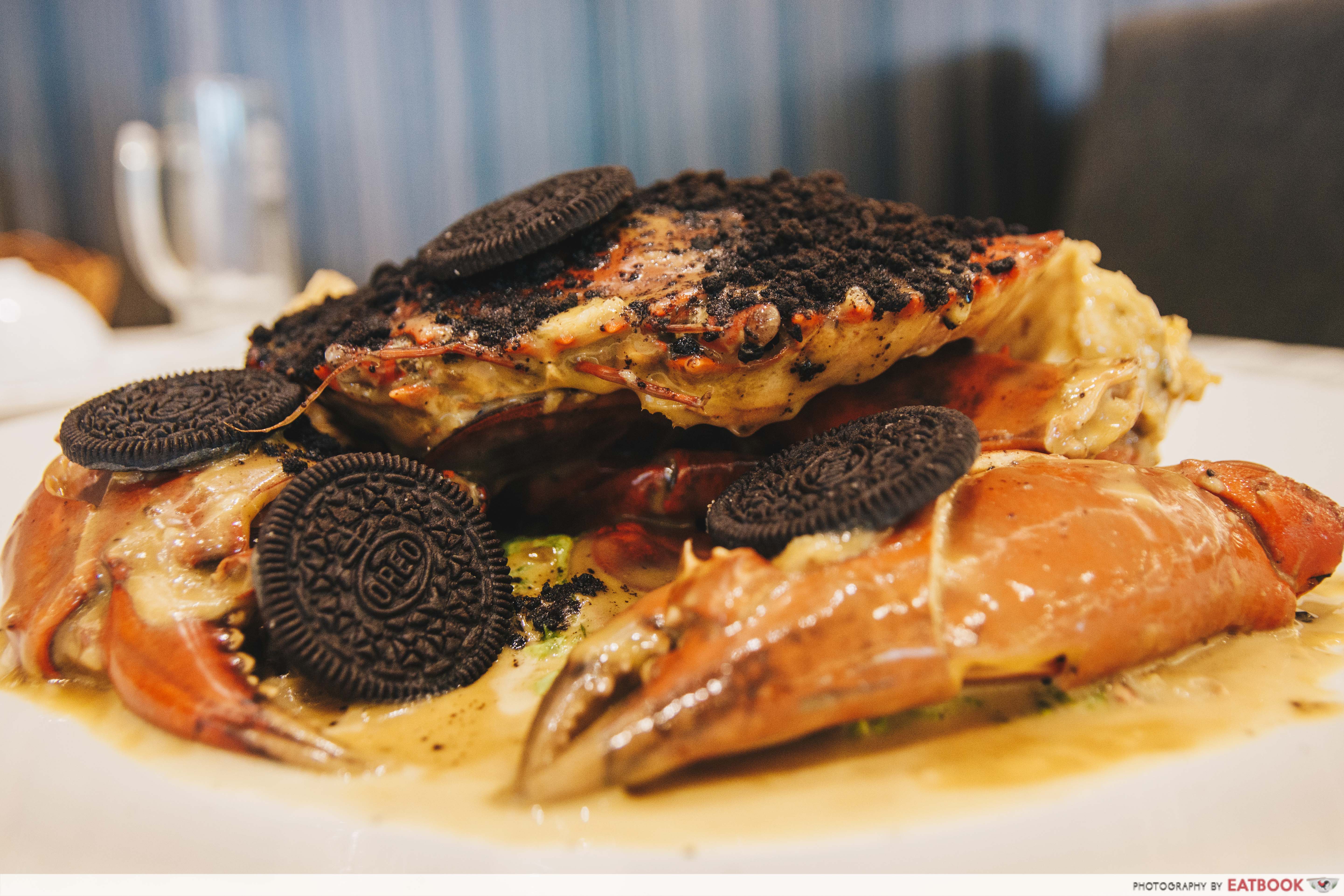 We tried the Oreo Crab first. I scooped a spoonful of the creamy butter sauce, dusted a layer of Oreo crumbs over it, and in to my mouth it went. I struggled to decipher the overall taste of this unique combination. All I tasted were the separate flavours of butter cream and Oreo. Texture-wise, the Oreo crumbs still managed to retain its crunchiness.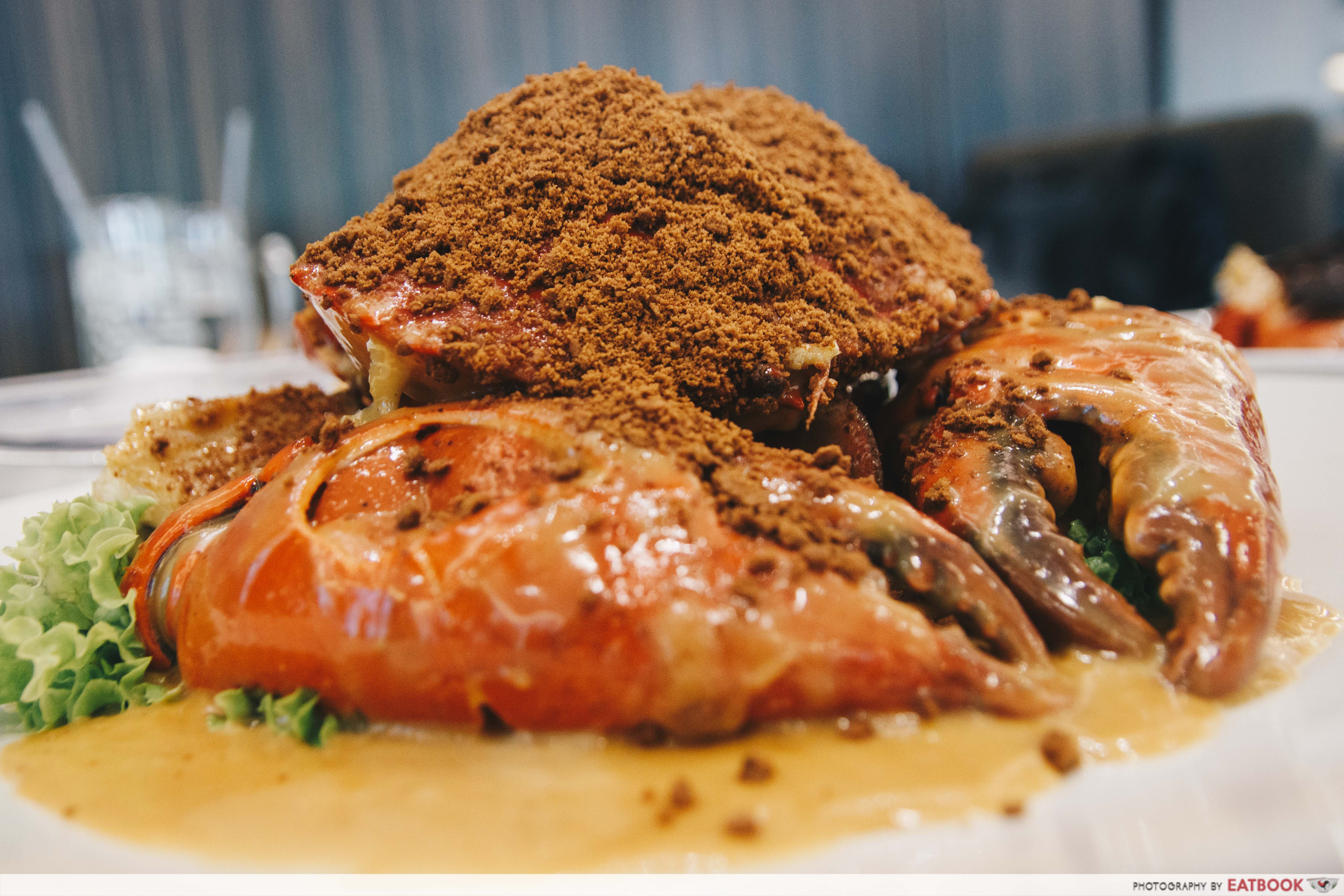 Next up was the Milo Crab. I did the same thing as what I did previously for the Oreo crab by adding the butter sauce with Milo. In terms of taste, the butter sauce and Milo powder was a better combination, but still not something that was mind-blowing. Upon the first bite, you'll be greeted with a savoury tinge before being hit with sweetness. The texture reminded me of Milo powder being stirred into condensed milk without water; the Milo powder became sticky when it came in contact with the thick, yellow sauce.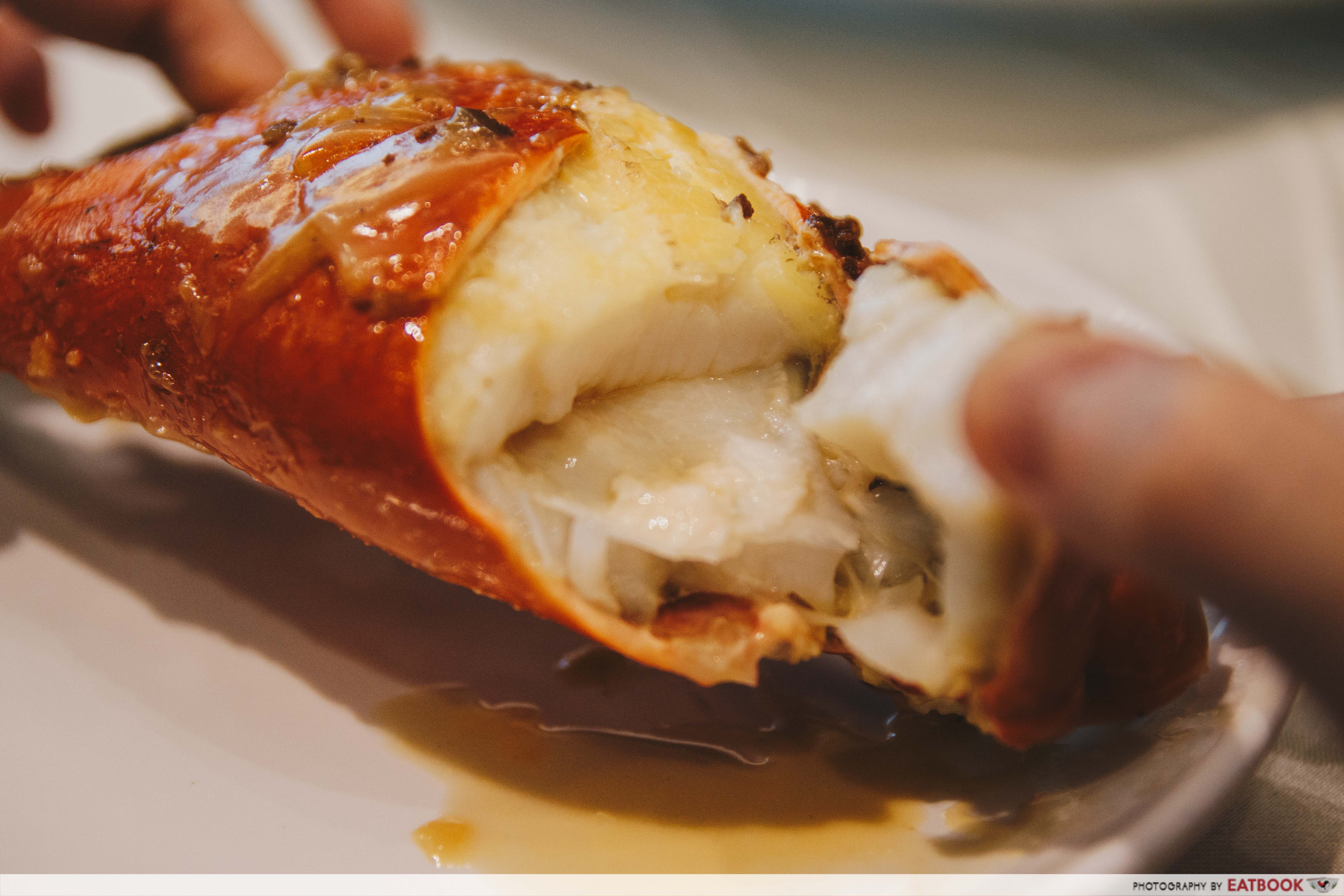 What's commendable about the crabs at House of Seafood was the size. The crabs were charged at $65 per kg. Although we opted for the crabs to be smaller in size, they turned out to be pretty big, ranging from 1.2kg to 1.4kg. The meat was both fresh and fleshy. As I peeled off the shell, juice continuously seeped out. Although the incorporation of Oreo or Milo was strange, the crab meat made me go back for more pieces.
Ambience at House of Seafood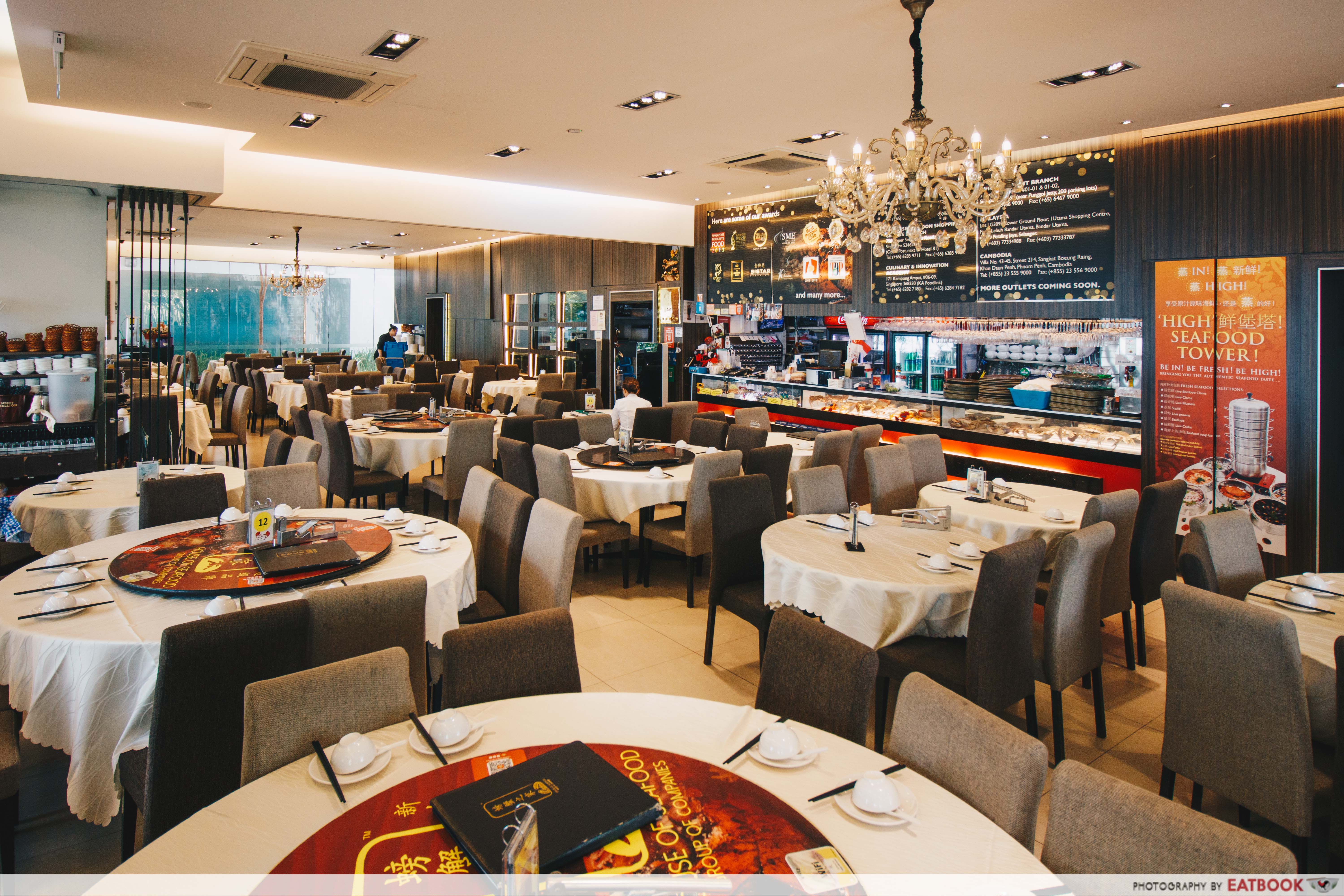 House of Seafood is one of the many eateries located at The Punggol Settlement. It is a comfortable and spacious air-conditioned restaurant offering a dazzling view of the sea. Take a walk outside and admire the scenery if you feel too bloated after stuffing yourself with the tantalising dishes from House of Seafood.
The verdict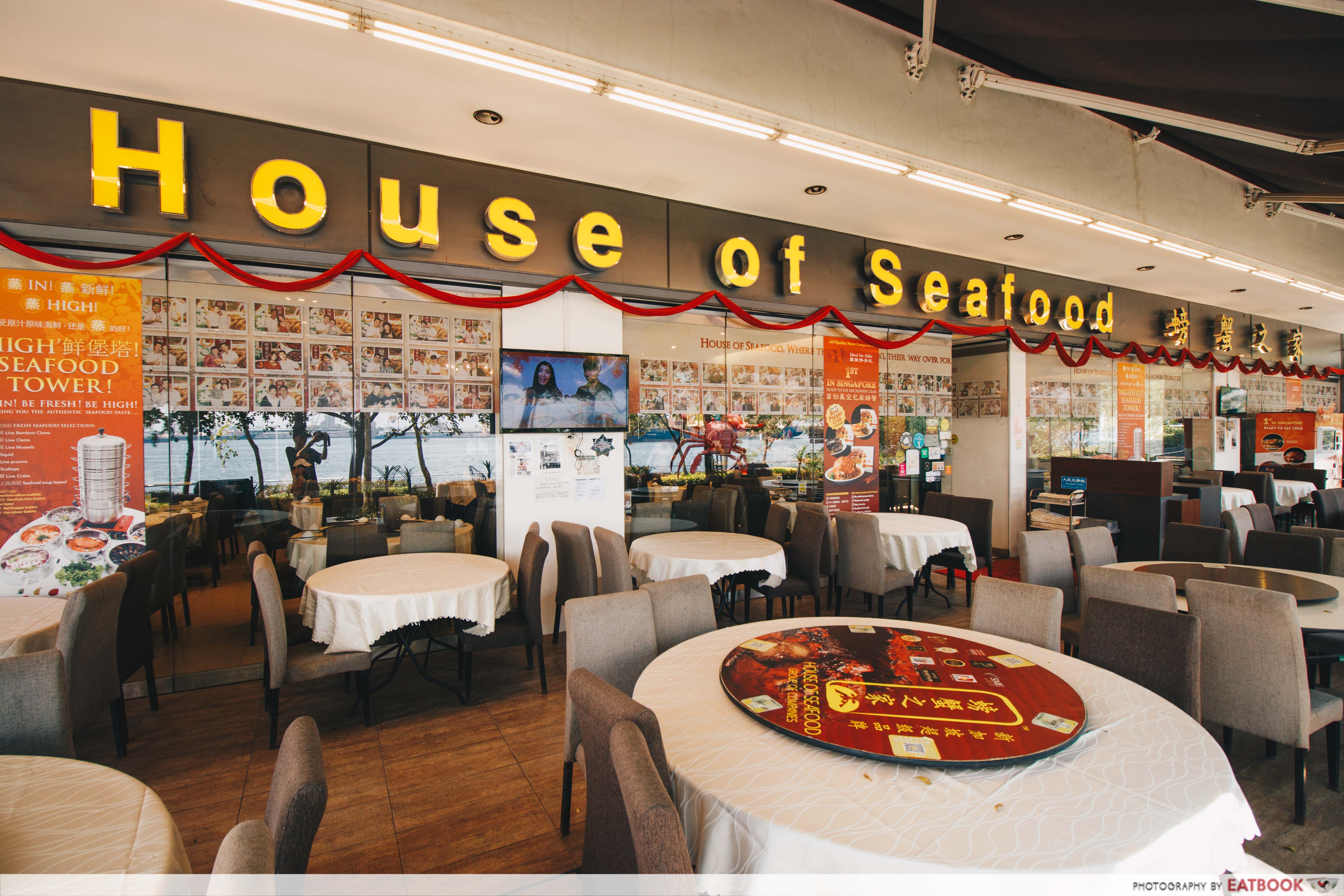 Agree to disagree, but French fries and vanilla ice cream is one sweet and savoury combination that works. But I guess this flavour combination does not apply to all kinds of food. When it comes to crabs, I find it better to stick to the savoury sauces. Still, kudos to House of Seafood for managing to come up with such unique flavours, bringing my taste buds on one adventurous ride of confusion – in a good way. If you are ever up for anything venturesome, give these Milo and Oreo crabs a shot!
Check out The Three Peacocks and Y-Cube Mookata for more seafood eateries!
Address: 3 Punggol Point Road, The Punggol Settlement #01-01 & #01-02, 828694
Opening hours: Mon-Fri 11am to 2pm, 5pm to 11pm, Sat-Sun 11am to 11pm
Tel: 6466 9000
Website
House of Seafood is not a halal eatery.
This is an independent review by Eatbook.sg
House Of Seafood Review: Milo And Oreo Flavoured Crabs At The Punggol Settlement
Summary
Pros:
– Crabs were big, fresh, and fleshy
– Butter cream sauce was good
Cons:
– Combination did not work well
Operating hours: Mon-Fri 11am to 2pm, 5pm to 11pm, Sat-Sun 11am to 11pm
Address: 3 Punggol Point Road, The Punggol Settlement #01-01 & #01-02, 828694