Initial D cafe Fujiwara Tofu Concept Shop in Singapore
Image credit: @joelqt
Initial D fans, car nerds, and Eurobeat enthusiasts rejoice: the Fujiwara Tofu Concept Shop is drifting into Singapore!
Set to open its doors at 169 Sims Avenue come late February 2023, this Initial D-themed cafe will pay great homage to the iconic anime and manga series. Its walls appear to be lined with images of the franchise's intense race scenes, and its storefront is reminiscent of the fictional Fujiwara Tofu Store—it's enough to give one a sense of deja vu.
Even though the cafe hasn't officially launched yet, fans have already flocked to the place just to get a picture of the storefront, and often with their car in the shot. One can only imagine how vibrant the place would be for autophiles when the cafe actually opens its doors.
So far, there's scant information on what food and drinks will be served at this cafe. A brand representative has also mentioned that they're in the midst of finalising their menu, but the focus will be on drinks and snacks.
Looking at branches that have been opened overseas, including Malaysia and Indonesia, we're hoping that Japanese fare such as curry rice and donburi will surface on the menu. And of course, there's a good chance that tofu-based dishes will be served here, too.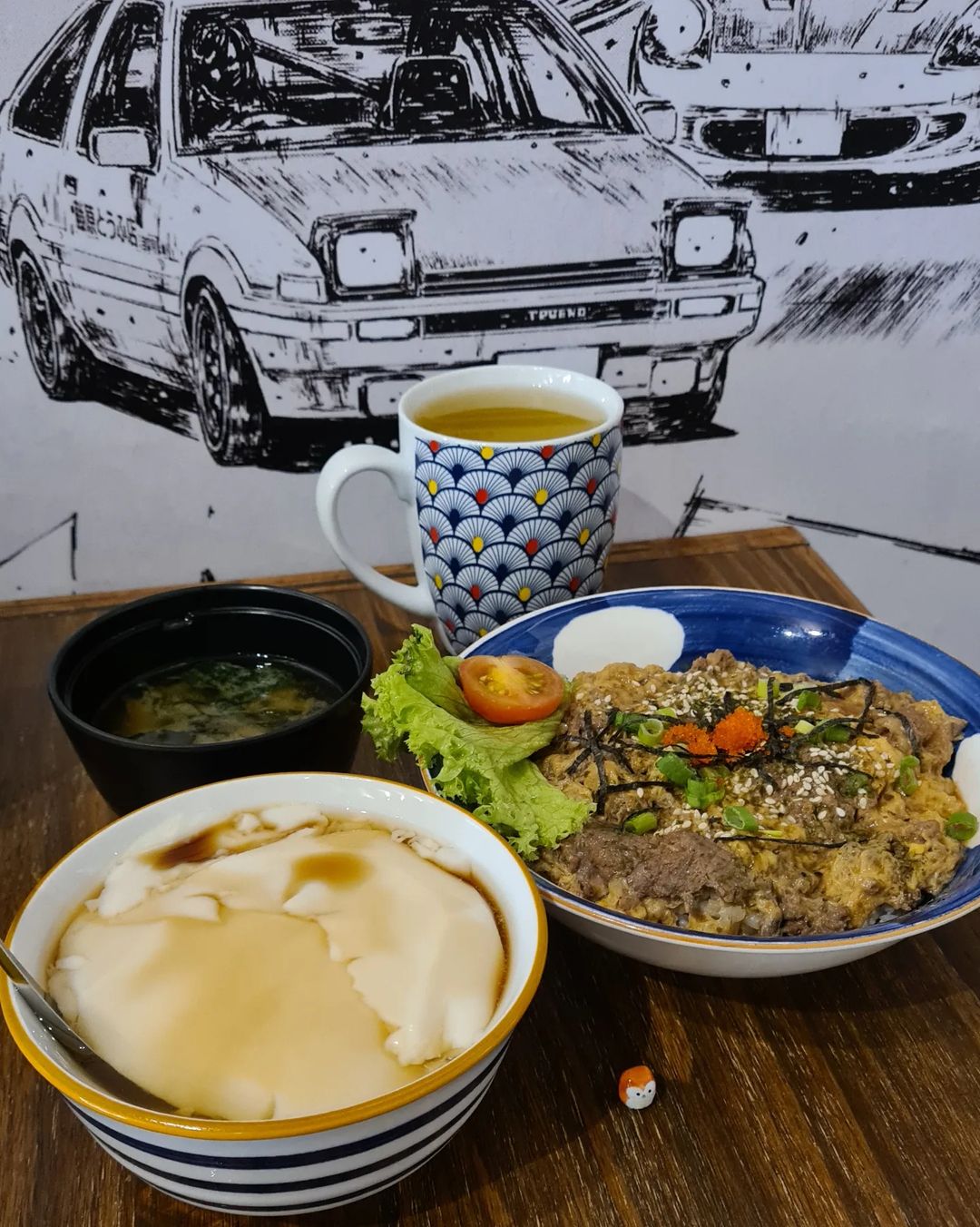 Image credit: @thesolitaryowl (taken at Fujiwara Tofu Shop Malaysia)
As an Initial D fan myself, I'm hoping for two things: one, that we'll get to see many amazing cars parked outside the cafe, including the fabled Toyota AE86; and two, that the cafe will be playing tracks such as Running in the 90s and Night of Fire at full blast. It's not Initial D without some Eurobeat.
This article will be updated as more information is revealed.
For a great bagel cafe with unique fillings such as Wagyu and unagi, have a look at our Bag Me Up review. If Japanese beef innards hotpot sounds interesting to you, check out our Kurohanabi review.
Address: 169 Sims Avenue, #01-02, Singapore 387488
Opening hours: TBC
Tel: 9636 7799
Website
Bag Me Up Review: Unagi And Wagyu Beef Bagels At This Under HDB Bagel Shop Near Outram Park
Feature image adapted from @joelqt and @thesolitaryowl.