Isshin Machi in East Coast Road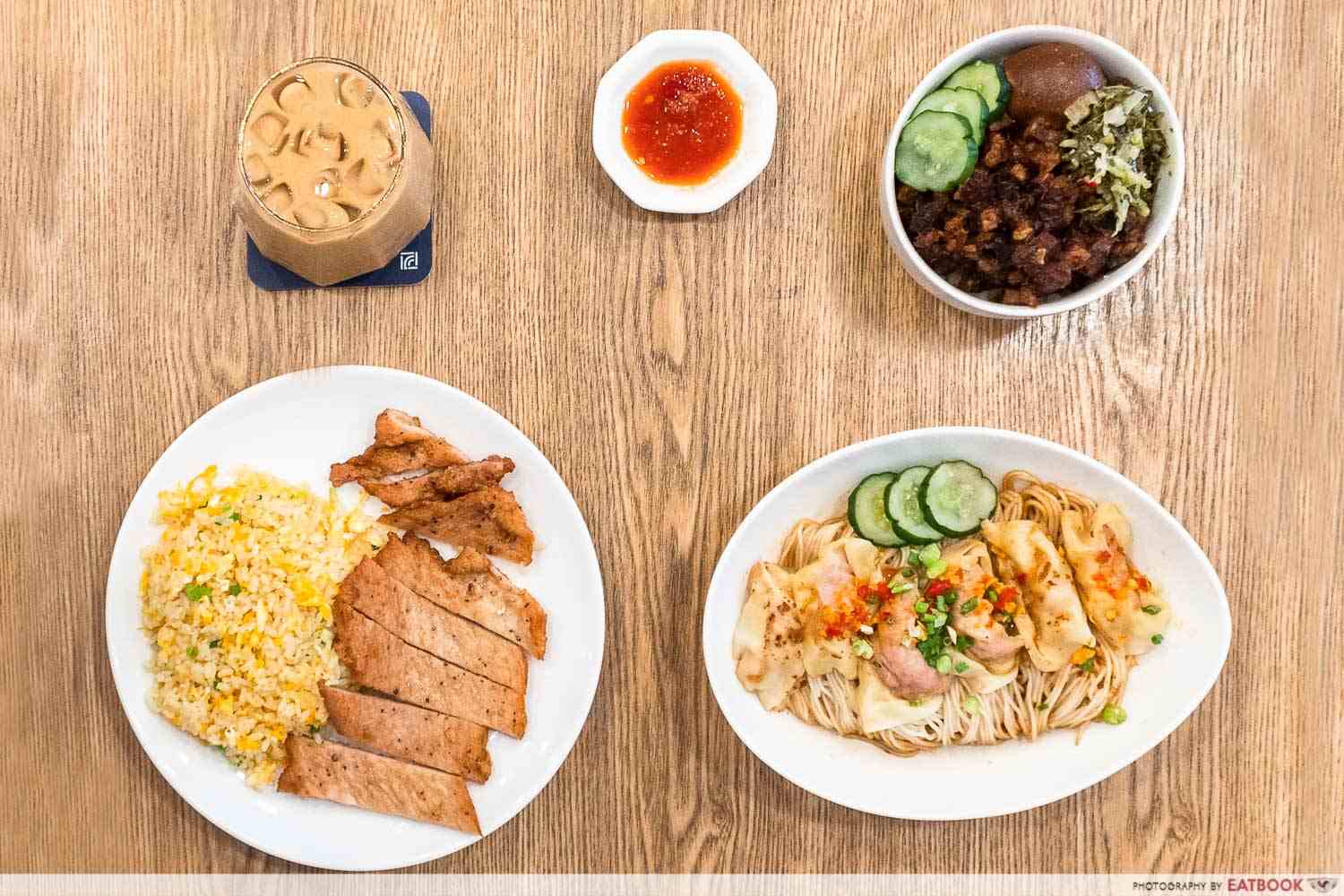 No, it's not a Japanese restaurant. Isshin Machi is a fast-growing Taiwanese restaurant chain with three outlets across the country, and more to come.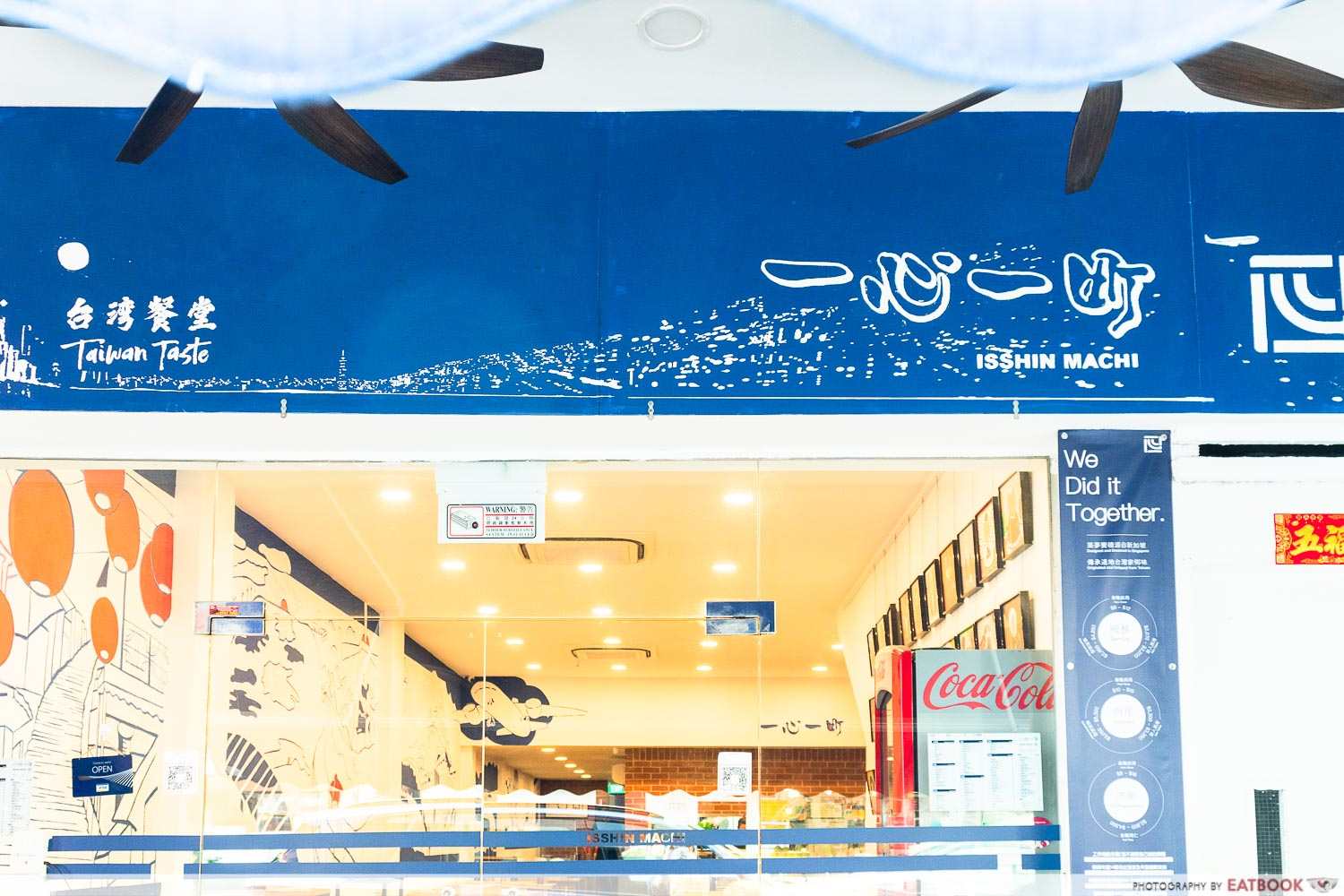 All three branches have been racking up rave reviews, so we decided to visit the one at East Coast Road to see if it lives up to the hype.
The Voice Review: Taiwanese Food From $3.80, Including Lu Rou Fan And Braised Pork Belly Bun
Food at Isshin Machi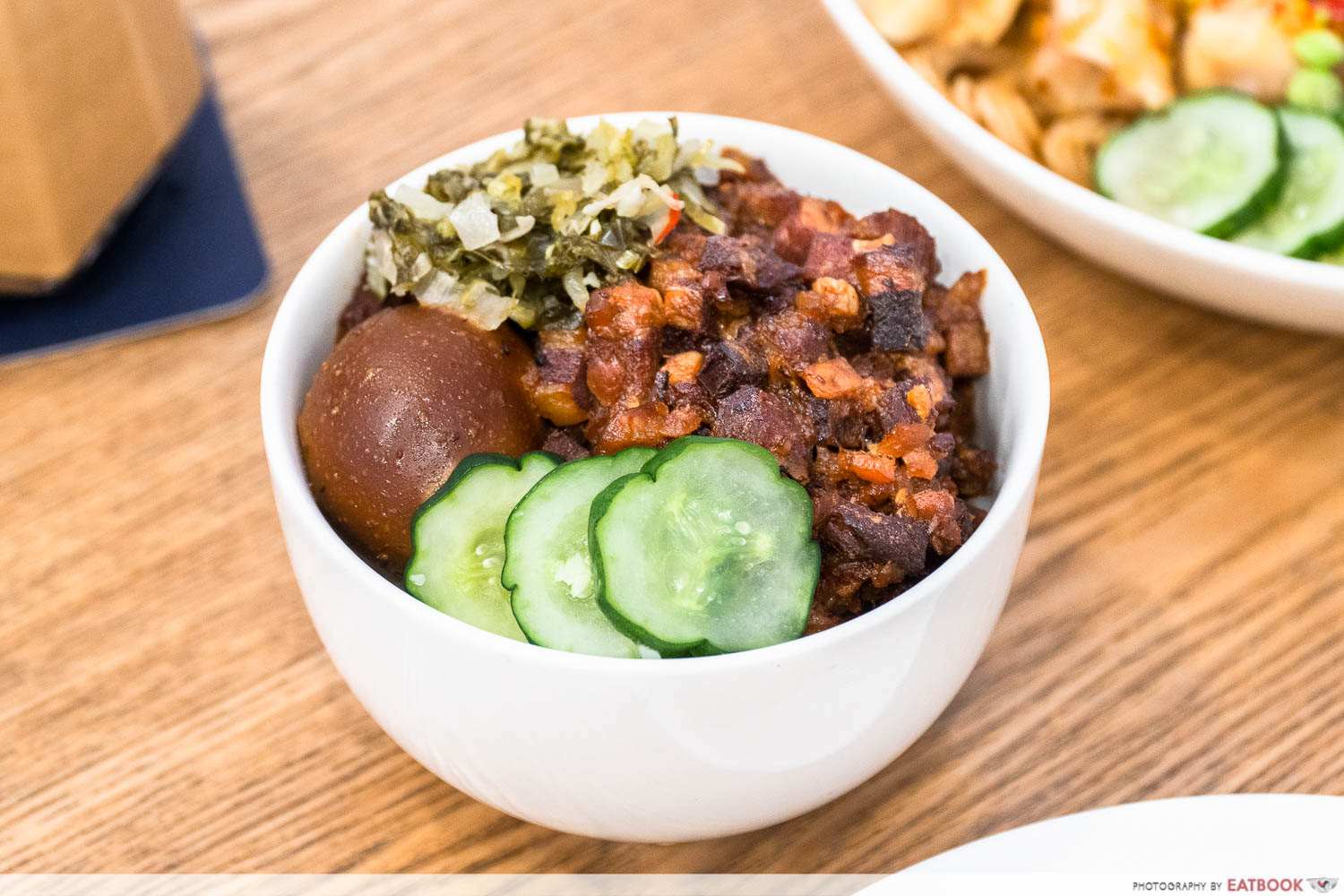 When I think of Taiwan, the first things that spring to mind are bubble tea, Taipei 101, the films of Hou Hsiao-Hsien, and of course, lu rou fan. So of all the dishes on Isshin Machi's staggeringly large menu, we went for the Hakka-style Braised Meat Rice ($9++) first.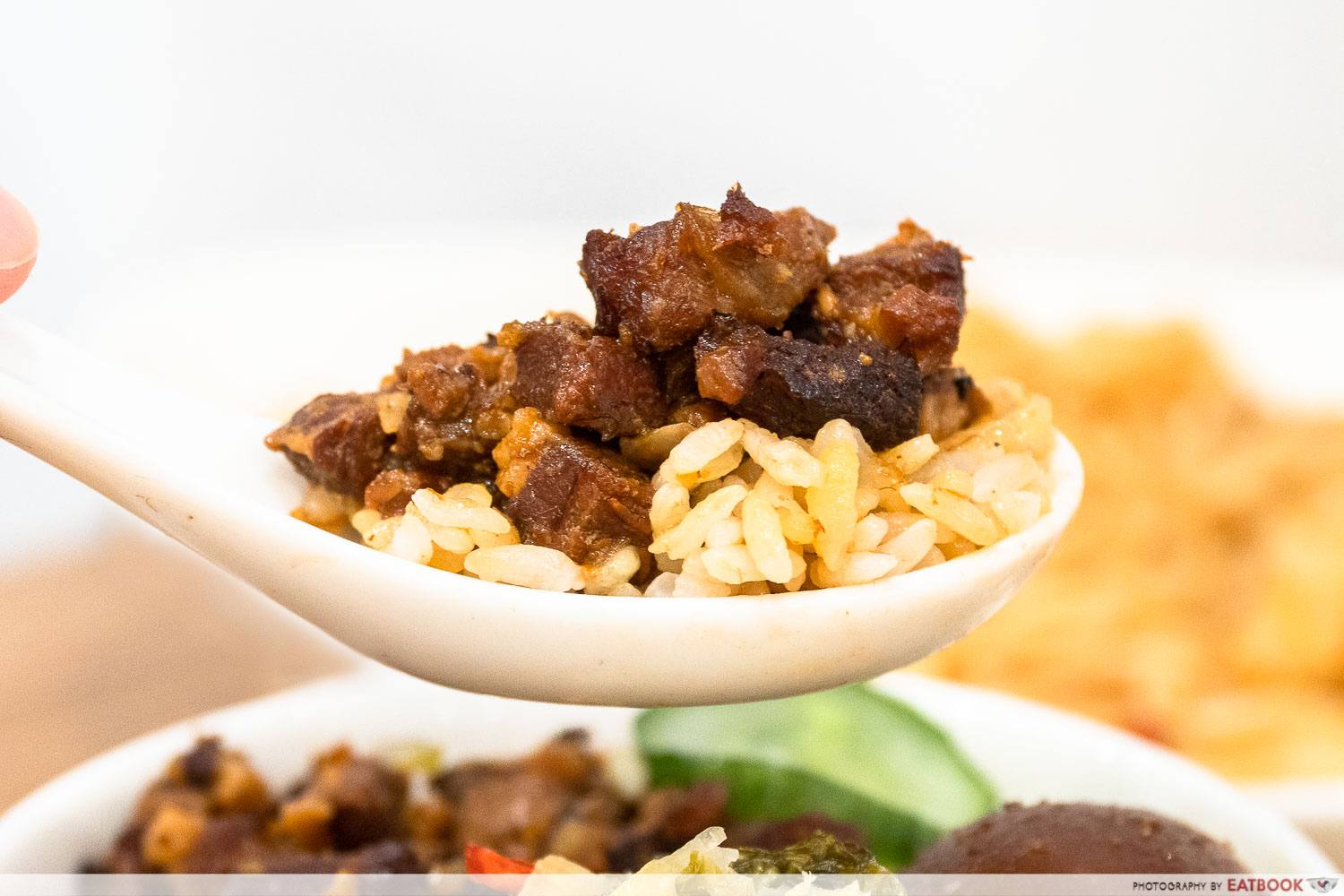 In this bowl of lu rou fan, a dense layer of braised fatty pork, suan cai AKA Chinese preserved veggies, cucumbers, and a braised egg invited us to dig underneath them, revealing gleaming white pearl rice. I certainly appreciated how generous Isshin Machi was with the pork bits, which were in such abundance that I had to wield my spoon with great care so none of the meat spilled out of the packed bowl.
The sauce here was moreish, savoury and, most importantly, balanced, which ensured that it couldn't gang up with the copious pork bits to overwhelm you with jelakness. Rather, the two worked together to form complex yet nuanced meaty flavour. The preserved vegetables and cucumbers added a nice crunch to each mouthful, and the braised egg had a surprising depth of flavour.
While the pork was tasty, I did wish that the lean to fatty meat ratio was more balanced, as I found them to be slightly tough. Most reviews of the dish on Google seemed to suggest otherwise, though, so perhaps I was a little unlucky that day.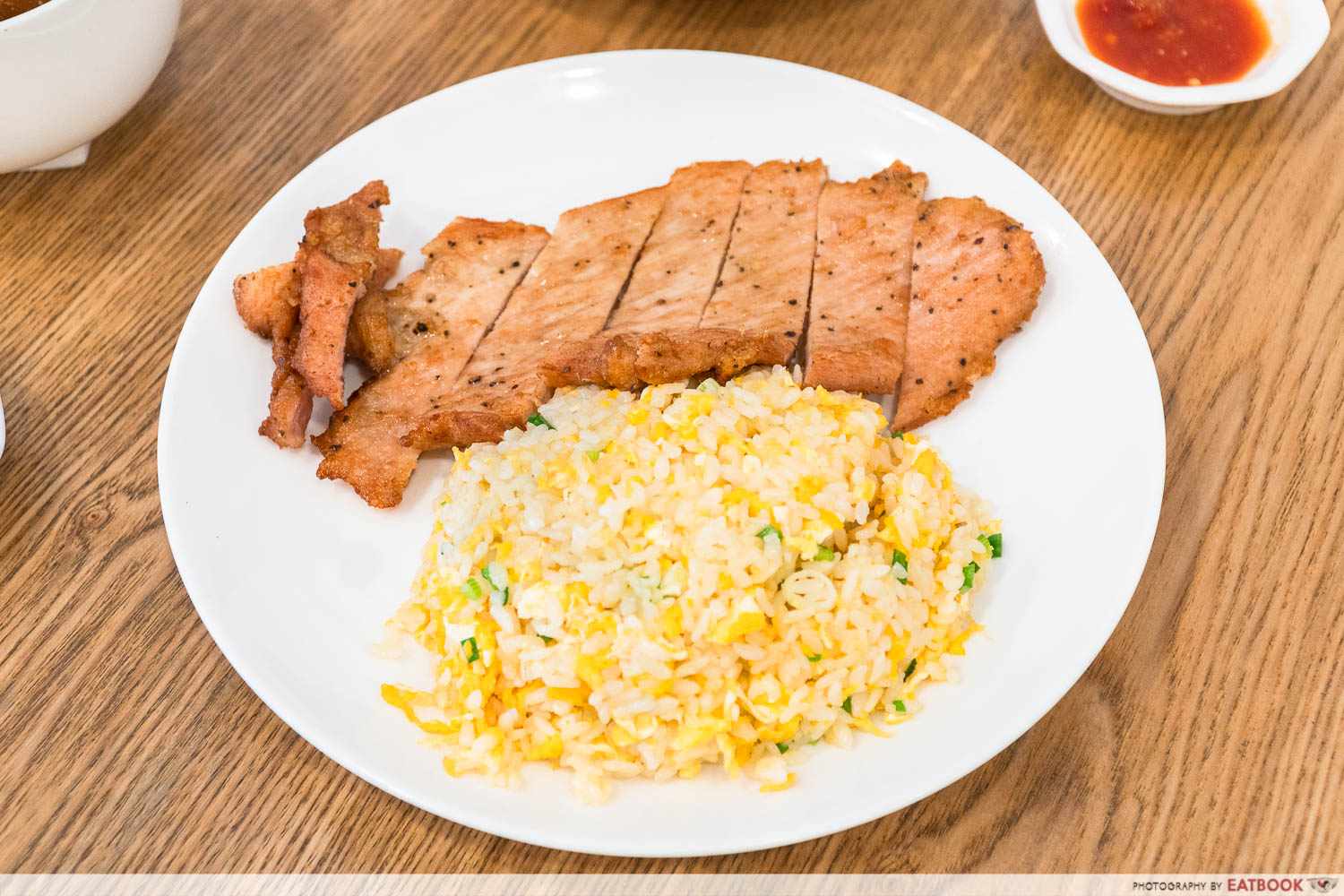 Up next was the Fried Rice with Specially Marinated Pork Chop ($12.30++). I'm happy to report that the marinade was indeed quite special, possessing a rich flavour that enhanced the crispy on the outside, juicy on the inside pork. Some pepper on top added oomph to its taste as well.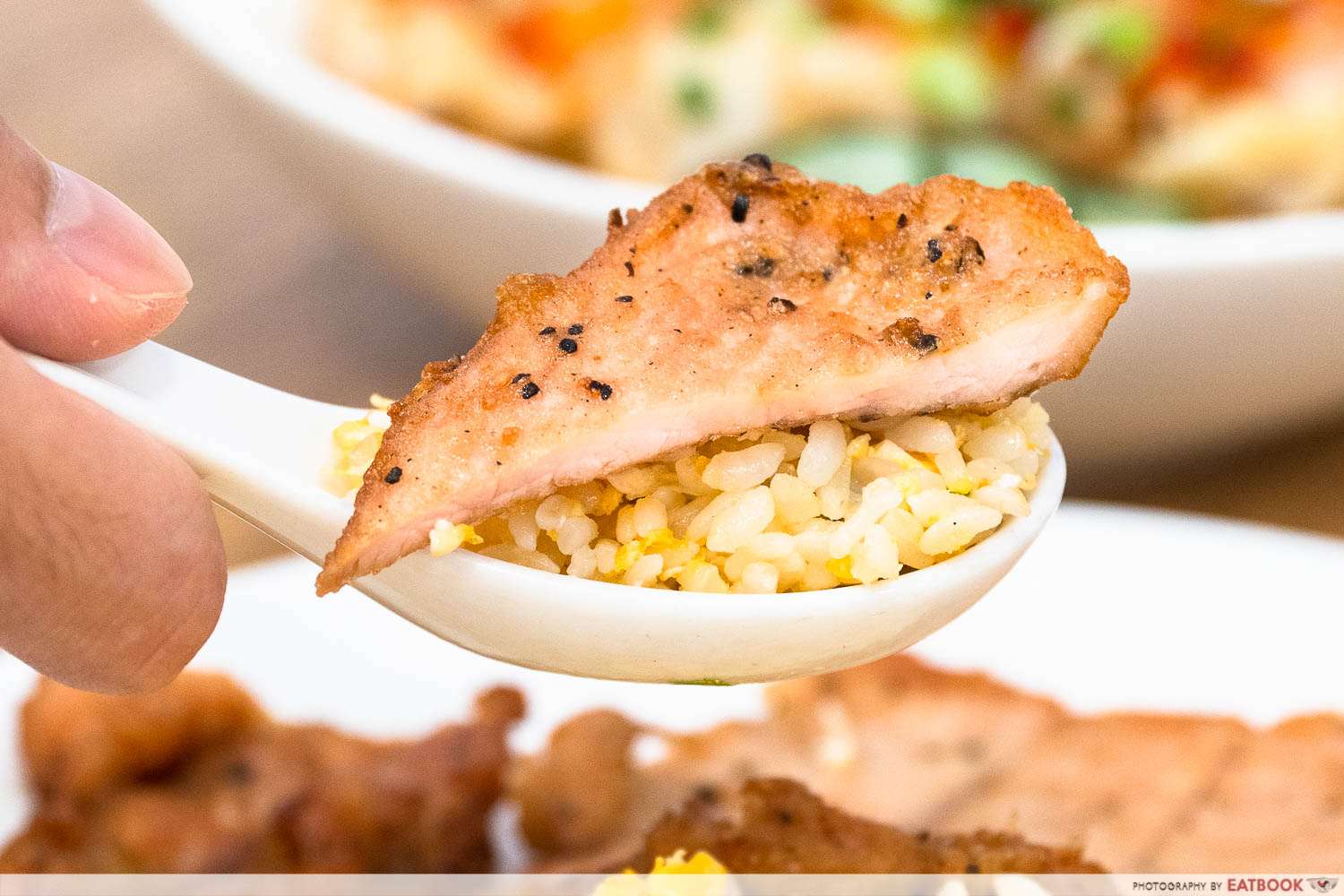 The pork chop was so good that the fried rice, by comparison, was a letdown. It lacked wok hei and was a bit too salty for my liking. Perhaps you're better off ordering the Deep-fried Specially Marinated Pork Chop ($9.20++) on its own to go along with some of the other carbs on the menu.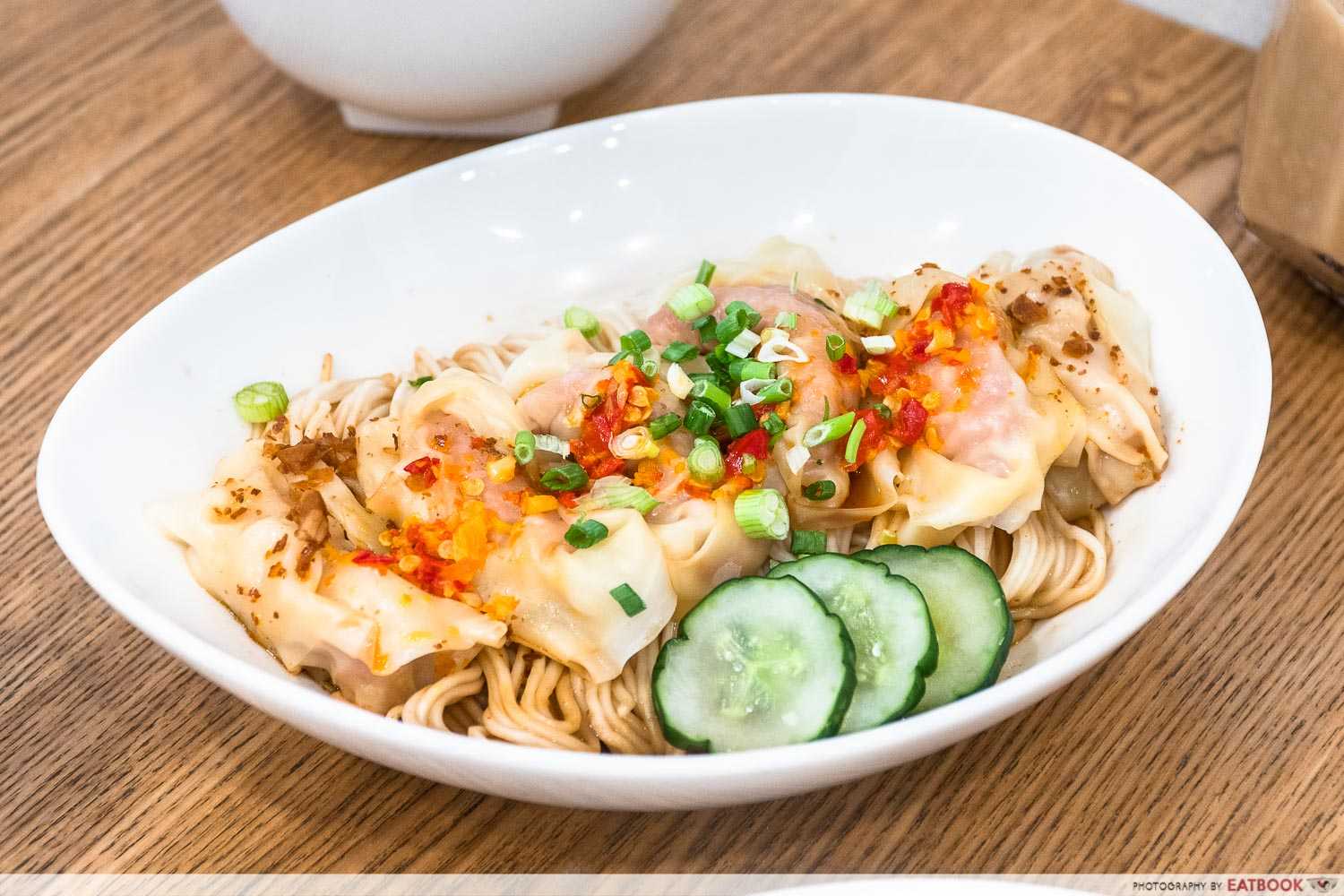 The pork chop's peppery notes got me in the mood for something spicier, so we decided to end our meal with the Shrimp and Pork Wonton Noodles with Fiery Chilli Oil ($10.10++).
The thick noodles here were a little starchier than I'd have liked, but the chilli oil that coated every strand was just delightful. Its spicy kick piqued my senses, while a prominent sourness—courtesy of the vinegar—enriched the flavours.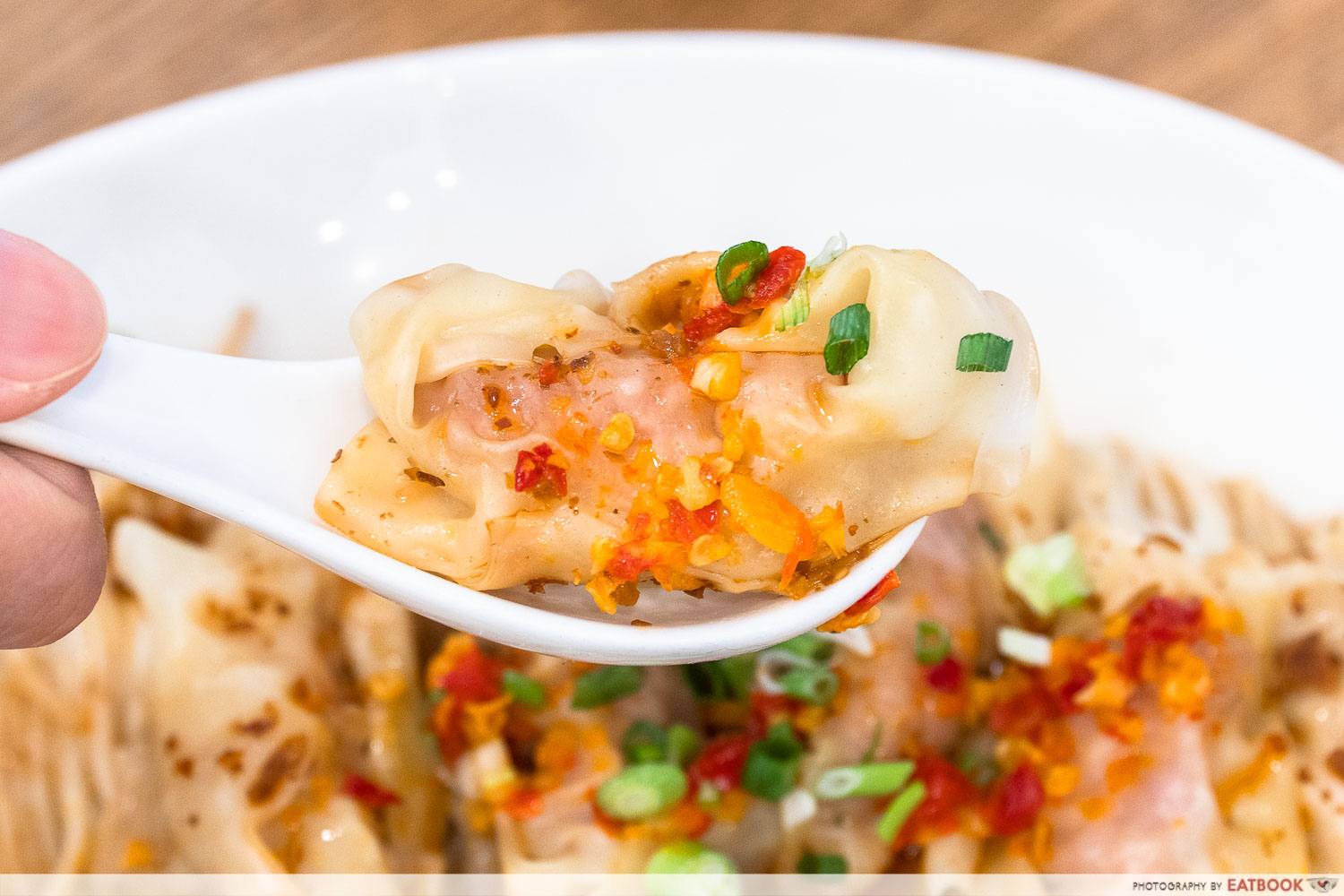 The wontons were superb as well. Each meaty dumpling was a savoury pork and shrimp combo wrapped in a skin of just the right thickness.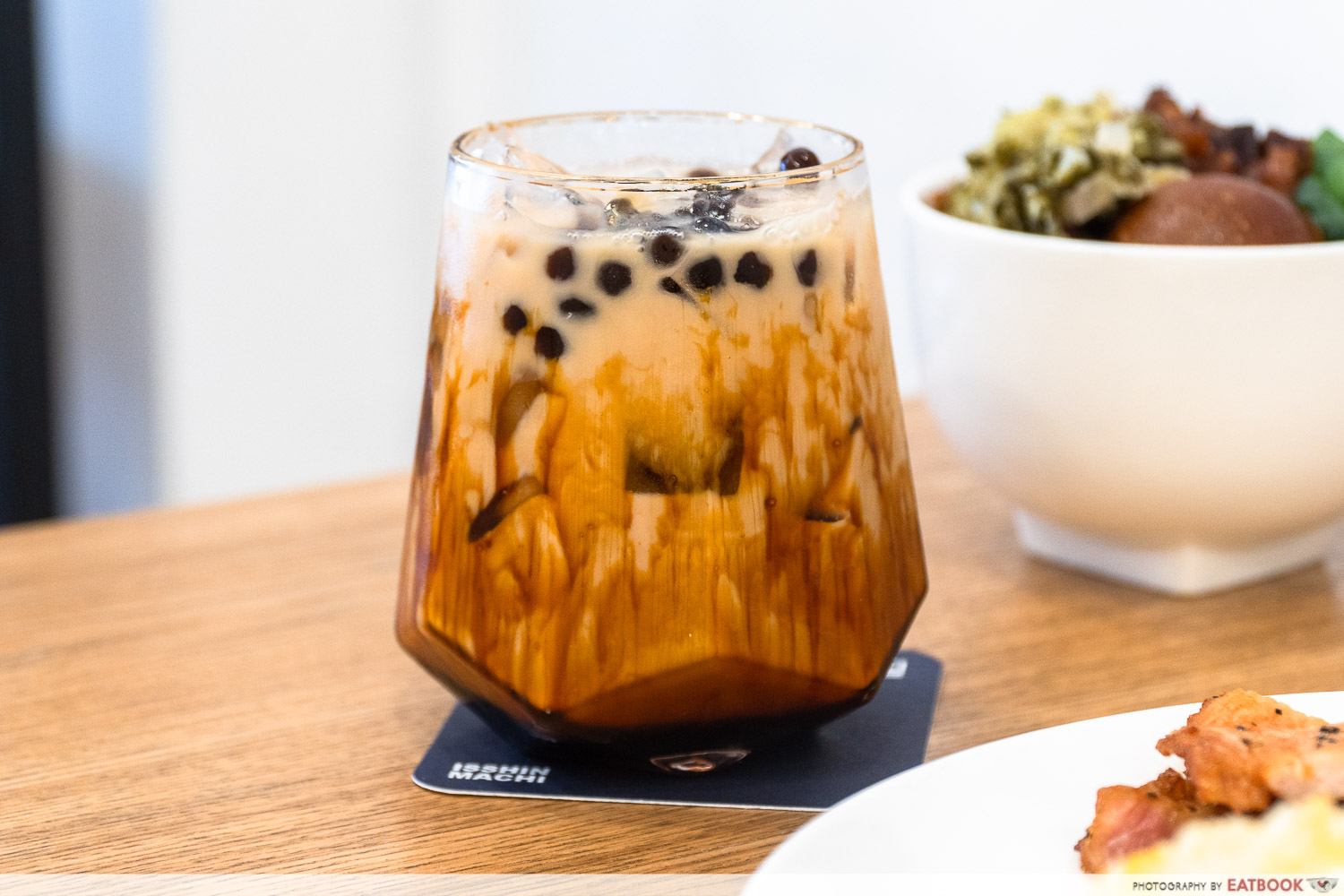 I was thinking of getting some bubble tea after the meal to quell the burn, but then it dawned upon me—I was at a Taiwanese joint, of course they had BBT. The Brown Sugar Caramel Pearl Milk Tea ($3.90++) was my pick, and it came looking all prettied up in its signature 'tiger stripes'.
As someone who never orders teh without asking for 'siew dai', I found the bubble tea too sweet and syrupy for my tastes. For those who aren't fond of saccharine drinks, I'd advise waiting for the ice to melt a little before taking a sip.
Want Food Taiwanese Delights Review: Cosy Cafe With Lu Rou Fan And Oyster Mee Sua Below $10 In Chinatown
Ambience at Isshin Machi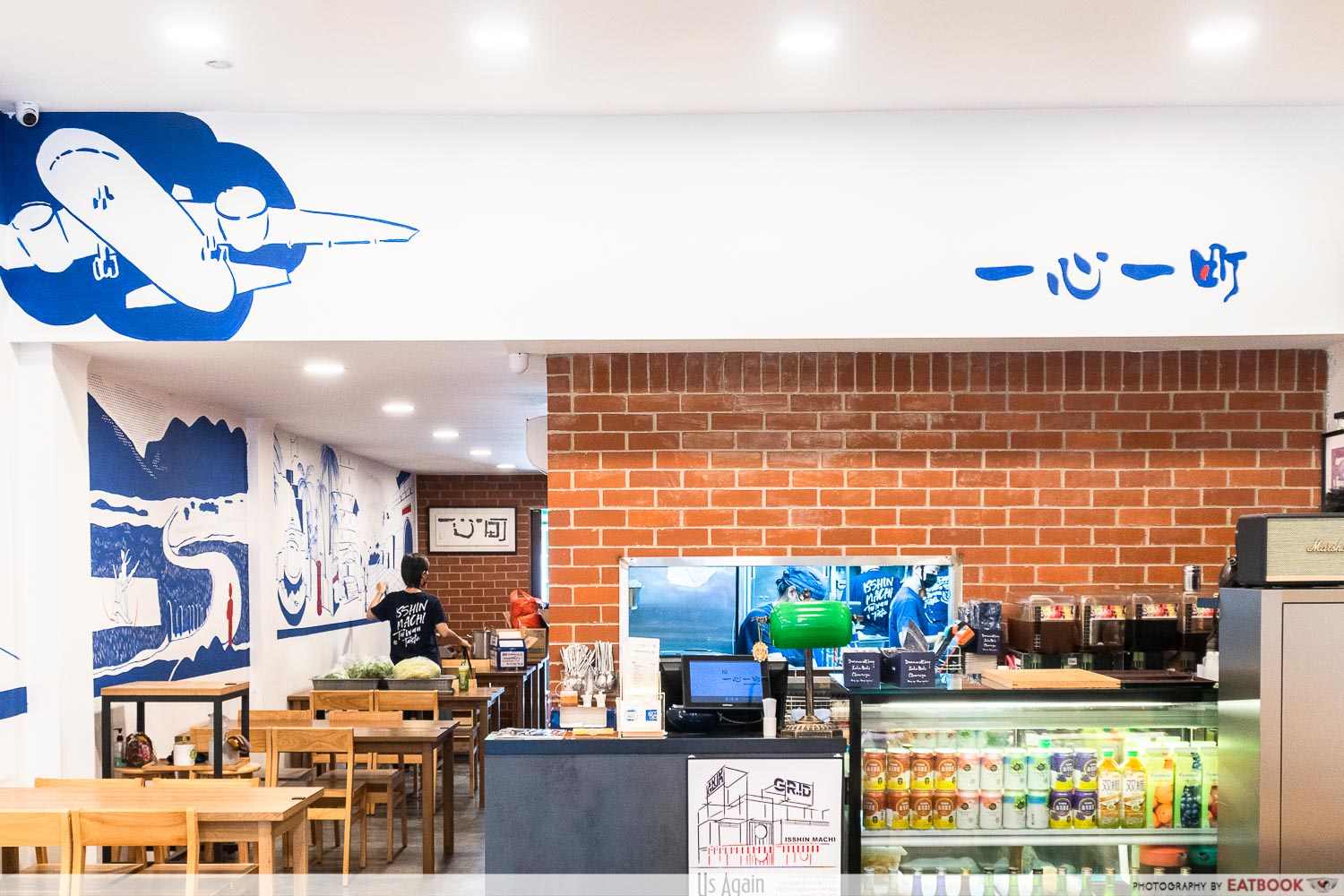 Isshin Machi isn't the most conveniently located restaurant, as its nearest MRT Station, Eunos, is a six-minute bus ride away. But with its cosy interiors clad in wall murals of iconic Taiwan landmarks, such as Jiufen and Gaomei Wetlands, a short bus ride that'll take you to all these 'sights' is worth the hassle.
The verdict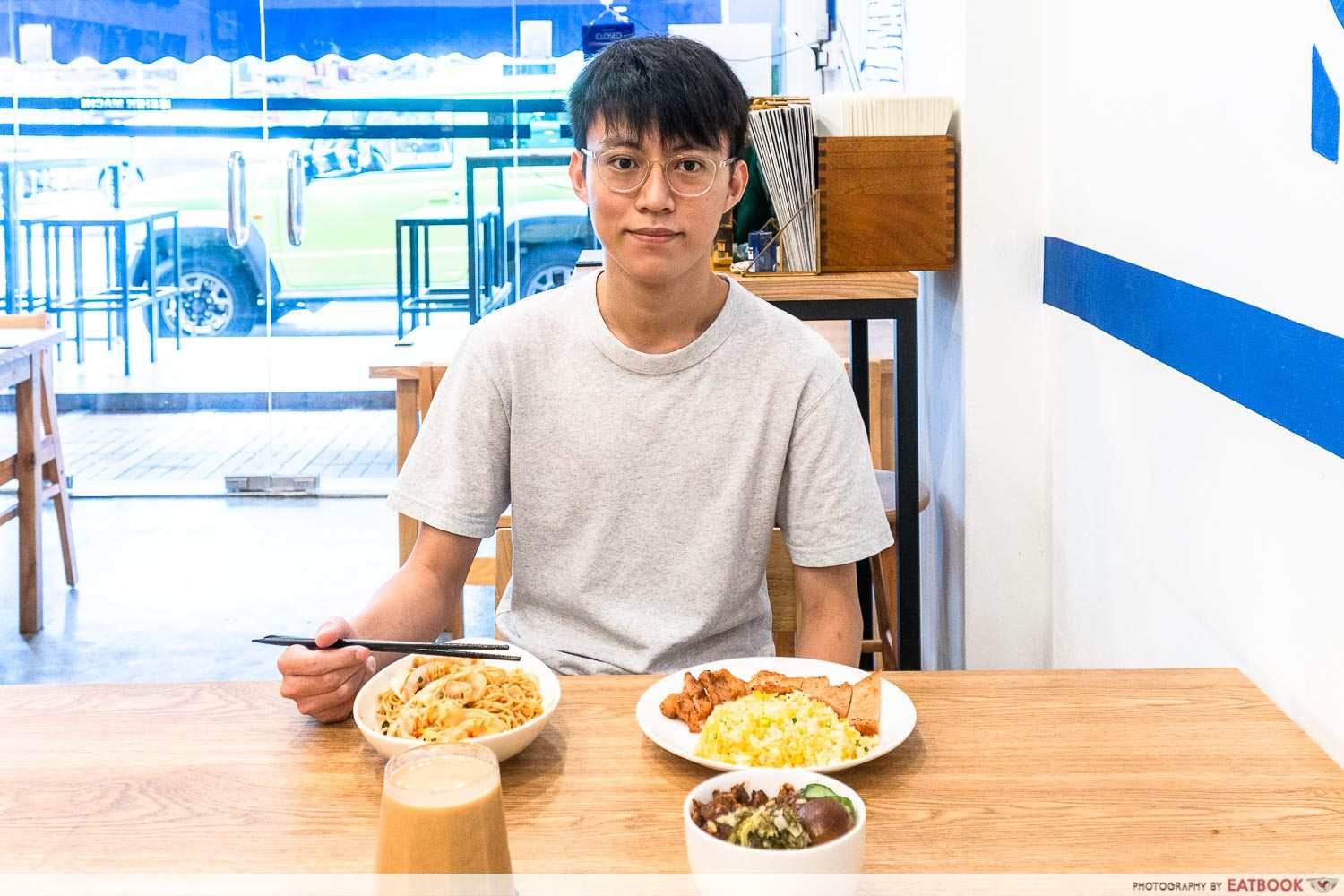 While there's no shortage of Taiwanese eateries in Singapore, Isshin Machi is surely one of the better ones out there. With its wide array of high-quality food, the restaurant is likely to impress any fan of the cuisine.
For more great Taiwanese food, check out our Abundance review. If affordability is what you're looking for, read our The Voice review.
Address: 224 East Coast Road, Singapore 428921
Opening hours: Daily 11am to 9:30pm
Website
Isshin Machi is not a halal-certified eatery.
Photos taken by Zu Yi Kong.
This was an independent review by Eatbook.sg.
Abundance Review: Taiwanese Cafe At Redhill With Gua Bao And Peanut Ice Cream
Isshin Machi Review: Taiwanese Cafe With Lu Rou Fan And Fiery Wonton Noodles In East Coast
Isshin Machi Review: Taiwanese Cafe With Lu Rou Fan And Fiery Wonton Noodles In East Coast -

8/10
Summary
Pros 
– Hakka-style Braised Meat Rice was excellent
– Shrimp and Pork Wonton Noodles with Fiery Chilli Oil was very flavourful
Cons
– Fried Rice was underwhelming
Recommended dishes: Hakka-style Braised Meat Rice ($9++), Shrimp and Pork Wonton Noodles with Fiery Chilli Oil ($10.10++)
Opening hours: Daily 11am to 9:30pm
Address: 224 East Coast Road, Singapore 428921