---
Japanese izakaya – the solution to post-work gatherings
---
I used to chill with my pals after work at Serangoon Gardens or Newton Food Centre, till I discovered the world of Japanese izakaya hideouts. Designed for Japanese salarymen, an izakaya is a gastropub made for that after-work pint or a shot of shochu, alongside an array of bites. With the concept brought to Singapore, an izakaya is now a one-stop shop for an alcohol fix and great Japanese food.
---
1. Izakaya Shinjuku Restaurant 
---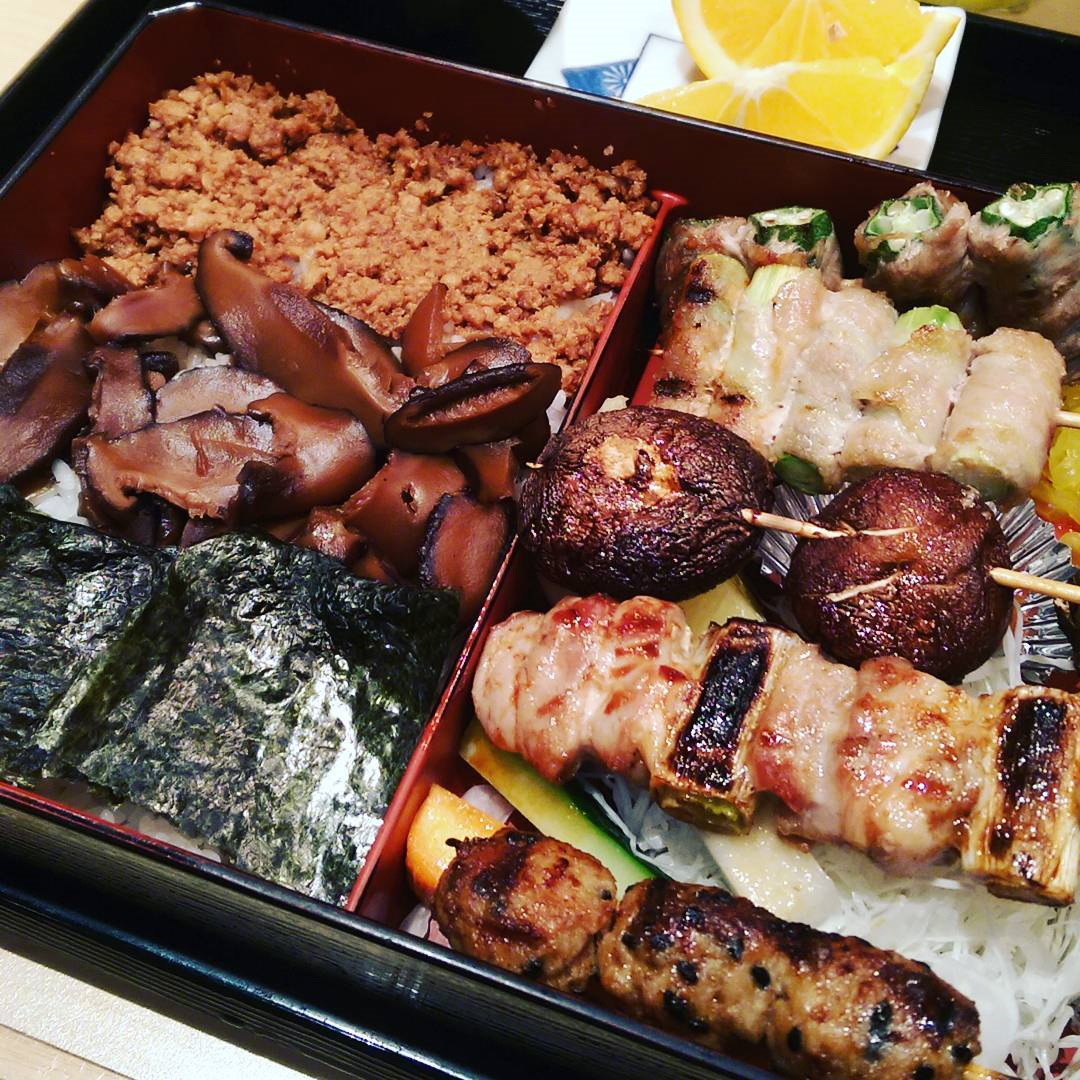 Image credit: @cherriusberry
A gem kept away in Cuppage Plaza is Izakaya Shinjuku Restaurant. Go for their value-for-money Yakitori Bento ($14.50++), which consists of five skewers, braised minced meat, mushrooms, and seaweed served atop a bed of fluffy short-grain rice. Another crowd-favourite is Butabara Cabbage Miso Itame ($9.50++). Be prepared to holler for an additional bowl of rice because the tender miso-marinated pork slices and crunchy cabbage tossed in a fired-up wok are good enough to blow you away.
Address: 5 Koek Road, Cuppage Plaza, #01-01, Singapore 228796
Opening hours: Mon-Sat 12pm to 2:30pm, 6pm to 1am, Sun 12pm to 2:30pm, 6pm to 11pm
Tel: 6734 8436
Website
---
2. Izakaya Nijumaru 
---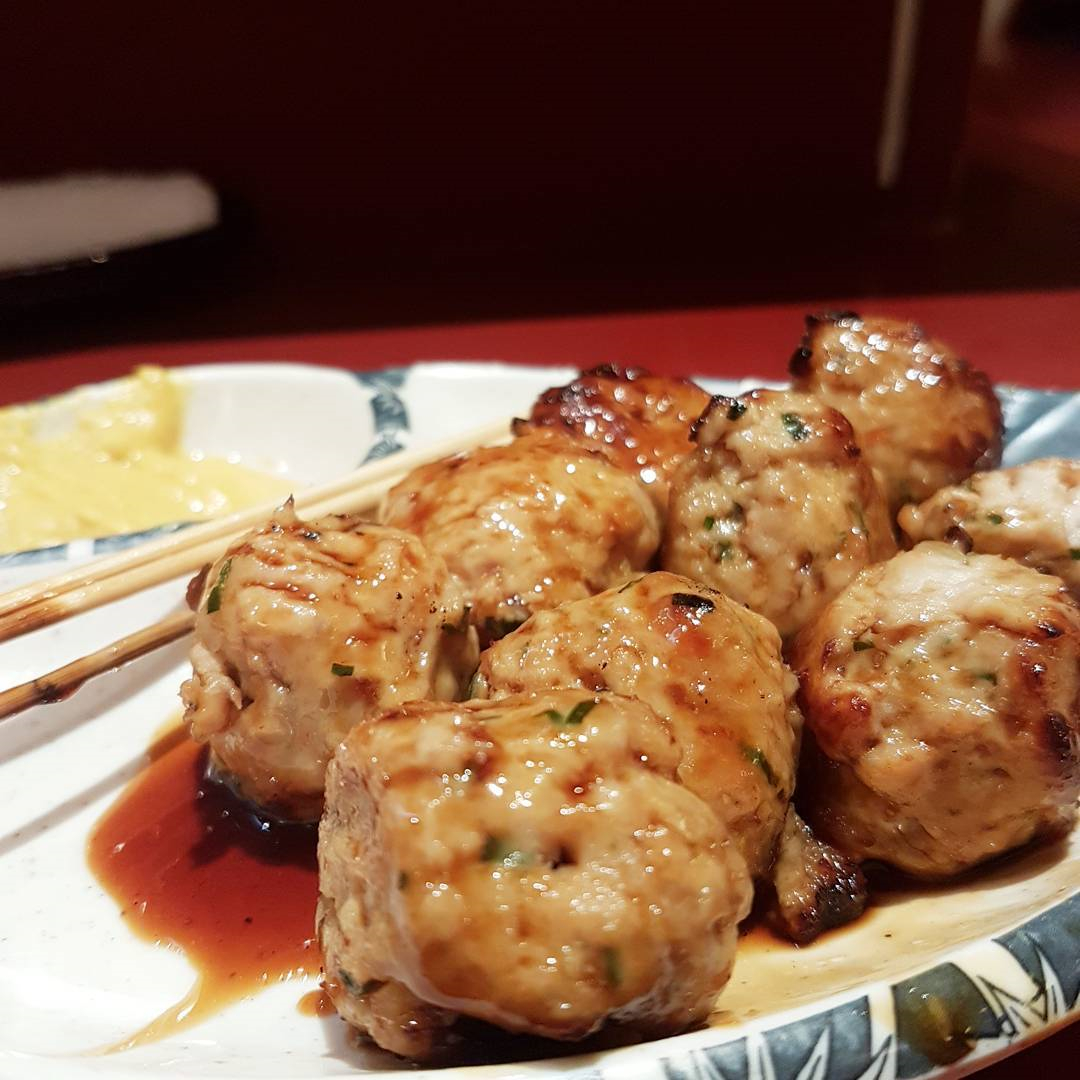 Image credit: @chamsmeister
Here, you'll be greeted by loud and friendly Singaporean obasan and Japanese chefs working the grill. This hole-in-the-wall restaurant is usually frequented by Japanese expats, and it offers pocket-friendly dishes such as Shogayaki Set ($14++) that comes with rice, miso soup, a side of tofu, and fruits. It is a comforting dish of either pork or beef doused in a sweet and gingery sauce.  
Address: 5 Koek Road, Cuppage Plaza, #02-10/12, Singapore 228796
Opening hours: Mon-Sat 12pm to 2:30pm, 6pm to 10pm, Sun 6pm to 10pm
Tel: 6235 6693
Website
---
3. Izakaya 95
---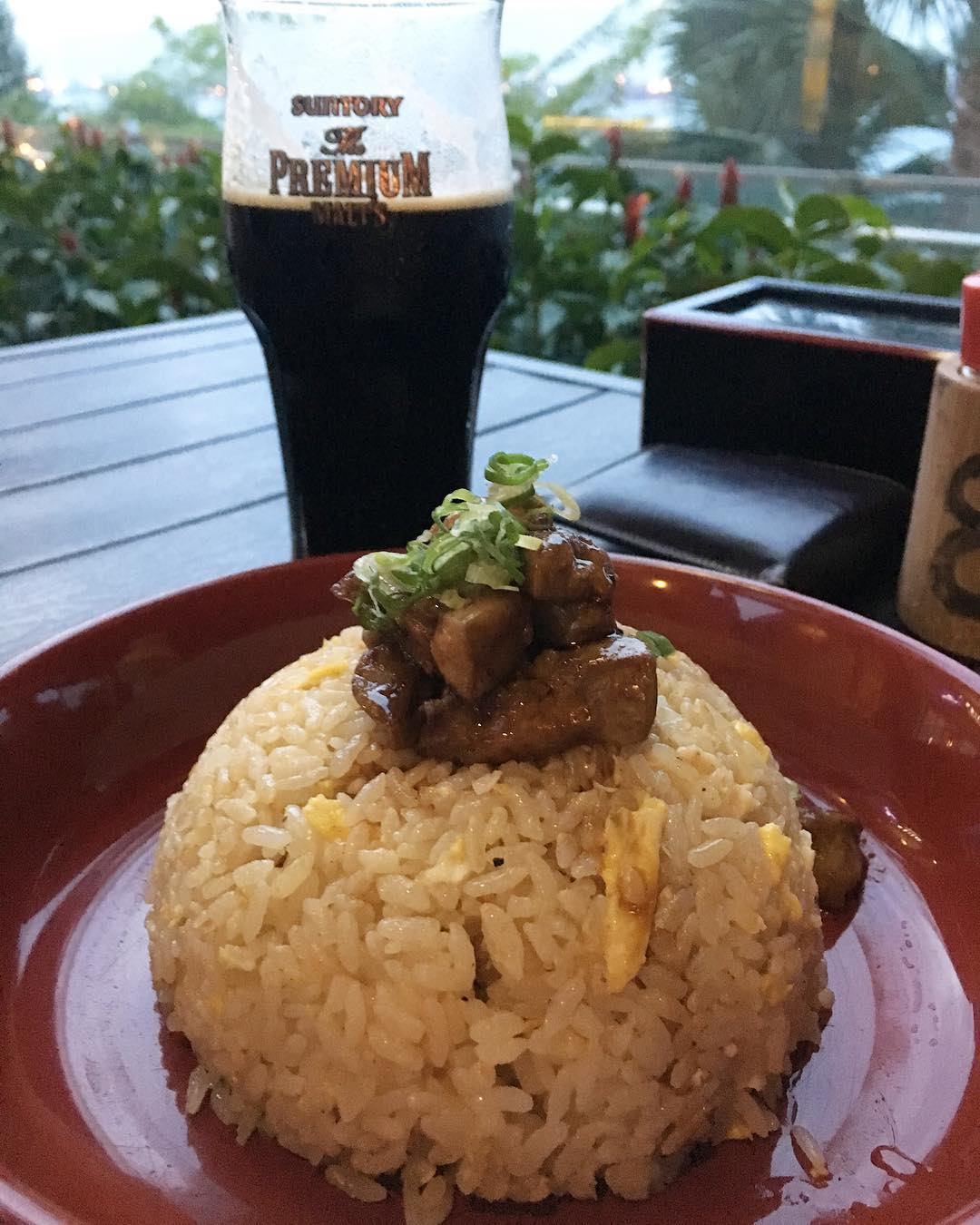 Image credit: @jamyundies
Located close to the edge of Singapore, Izakaya 95 offers a view few other places can beat. On good days, you'll be able to catch a sight of JB, but great food here is guaranteed no matter when you pop by. If you're feeling a little atas, treat yo'self to their Foie Gras Fried Rice ($15++). This mouth-watering plate of fried rice has an intense wok hei fragrance and chunks of pan-seared foie gras.
Address: 3 Punggol Point Road, #02-05, The Punggol Settlement, Singapore 828694
Opening hours: Mon-Thur 5pm to 12am, Fri 5pm to 1am, Sat 1pm to 1am, Sun 12pm to 11pm
Tel: 6384 1132
Website
---
4. Shukuu Izakaya and Sake Bar 
---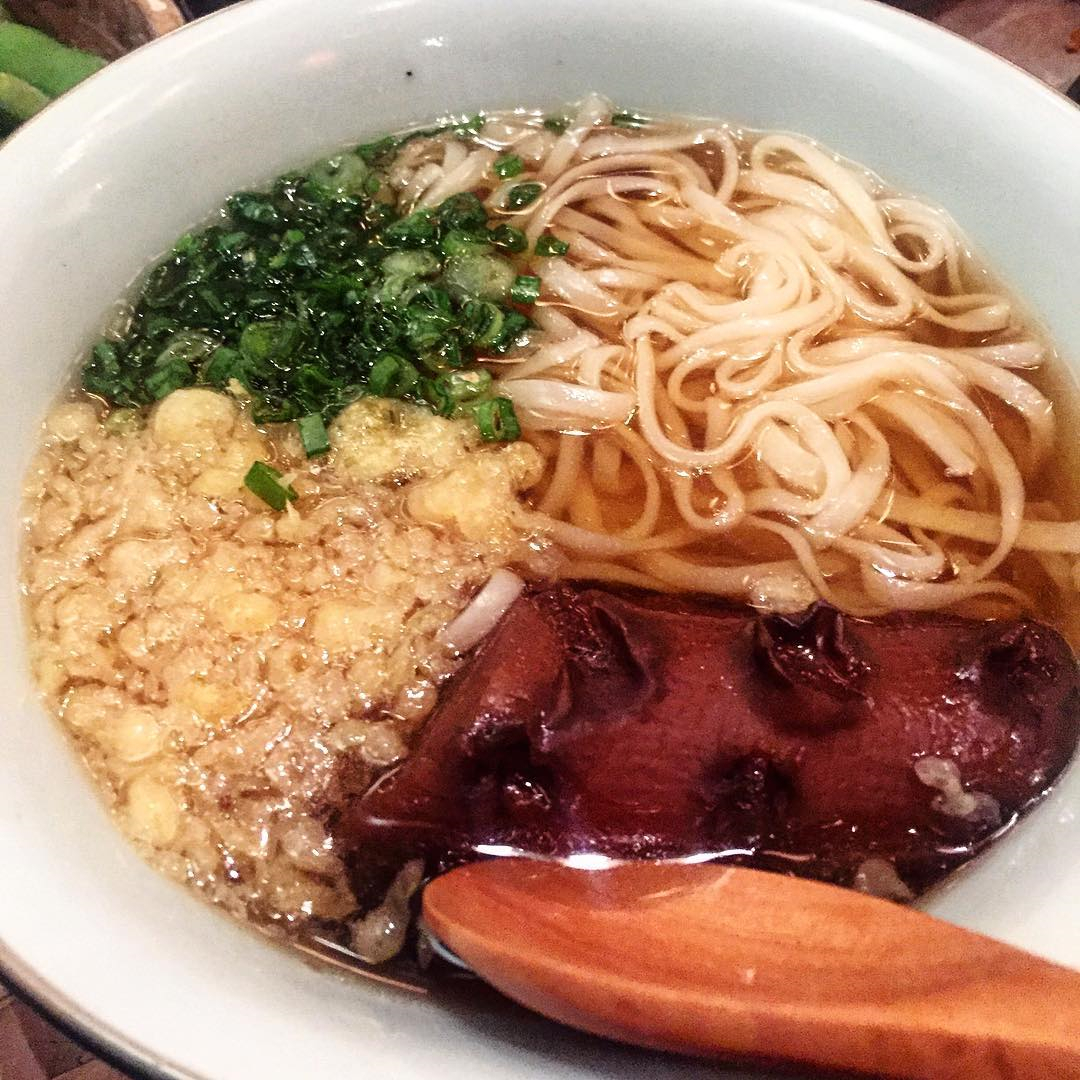 Image credit: @blueskiescottonclouds
Shukuu Izakaya and Sake Bar has classic Japanese-style decor. With wooden chairs, high stools, dim lighting and colourful murals, make sure you snap a shot for the 'gram before you leave. Go for mains such as Hot Inaniwa Udon ($14++). Contrary to its plain looks, this dish packs a punch in flavour. With noodles swimming in dashi broth, it's a great way to fill your tummy up before drinking.
Address: 8 Stanley Street, Singapore 068727
Opening hours: Mon-Fri 11:30am to 2pm, 5:30pm to 11pm, Sat 6pm to 10:30pm
Tel: 6327 9240
Website
---
5. Enbu

---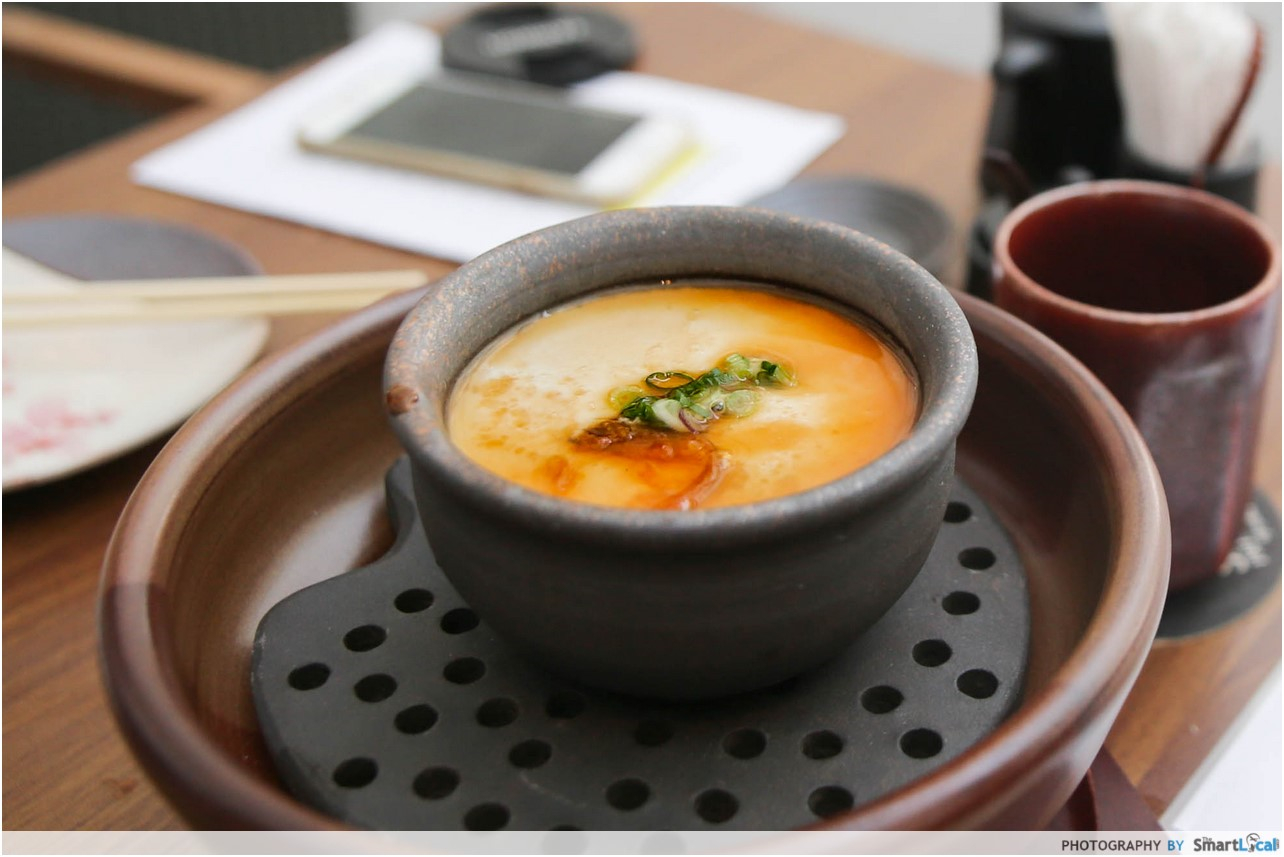 Enbu serves up food made using warayaki, a traditional method of cooking with a straw fire. Start off with their Taco Salad ($15++), which has avocado, cherry tomatoes, corn, eggs, and a house-made spicy meat sauce, served on a crispy wonton skin base. You can also try their Homemade Steamed Tofu with Yuzu Miso Sauce ($12++) for an alternative to the usual chawanmushi. For self-proclaimed carnivores, go for their addictive Chicken Warayaki With Spring Onion Sauce ($12++).
Check out a full review of Enbu!
Address: 3 Temasek Boulevard, #03-307, Suntec City Mall, Singapore 038983
Opening hours: Sat-Thur 11:30am to 3pm, 5:30pm to 11pm, Fri 11:30am to 3pm, 5:30pm to 12am
Tel: 6268 8043
Website
---
6. Kazu Sumiyaki Restaurant 
---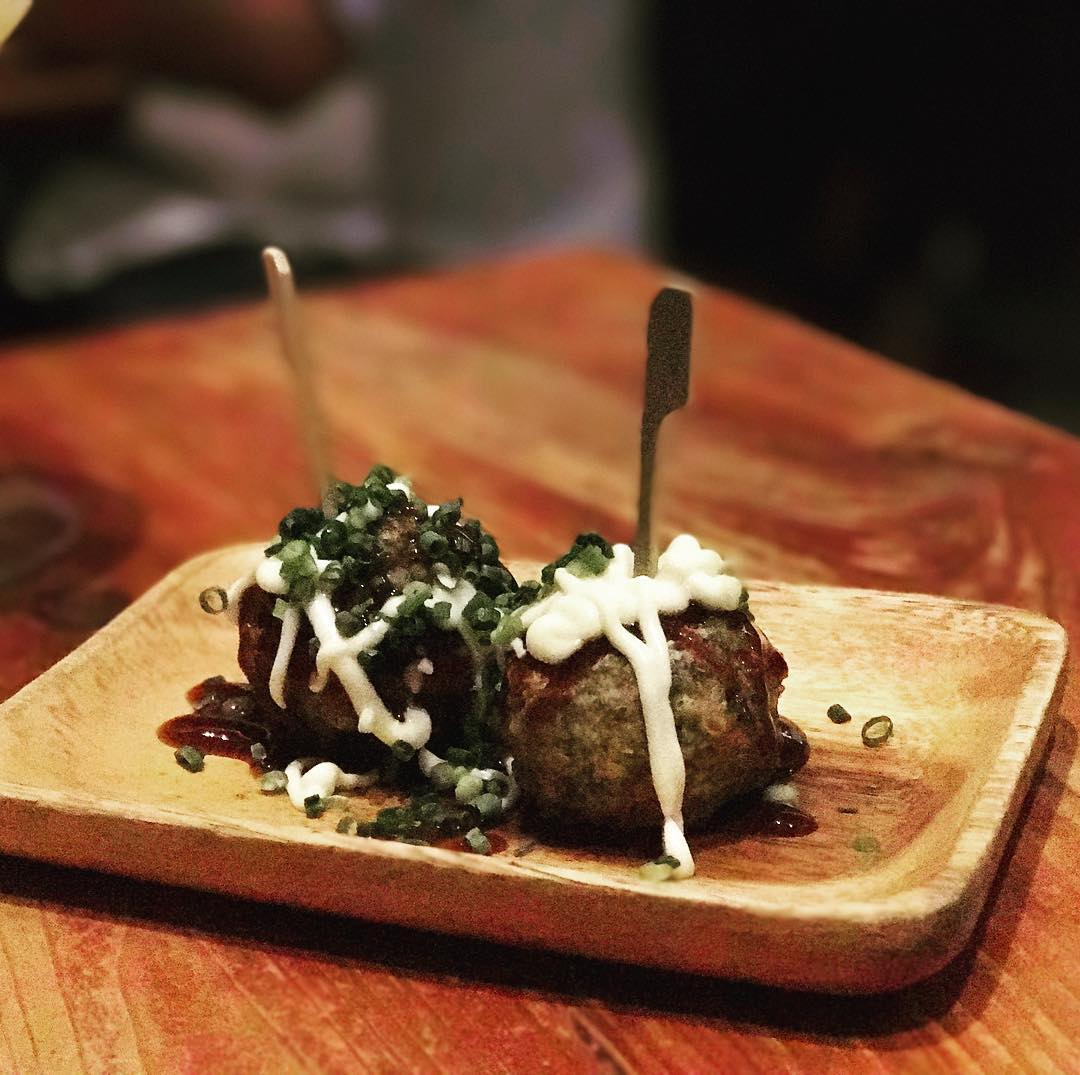 Image credit: @sufeiya0306
As a frequent customer of Kazu Sumiyaki Restaurant, I've seen it relinquish its old and dingy ambience to something more modern and chic. Despite switching up its interior, its standard of food still remains, resulting in a loyal following over time. Come for their Okonomiyaki Balls ($3++), which showcases the restaurant's unique take of fusing okonomiyaki and takoyaki together. Alternatively, Hotate Kai ($6++), Pink Pork Belly ($4++), and Japanese Wagyu Steaks ($9.50++) are worth trying.
Address: 5 Koek Road, #04-05, Cuppage Plaza, Singapore 228796
Opening hours: Tue-Sun 6pm to 10pm
Tel: 6734 2492
Website
---
7. Issho Izakaya

---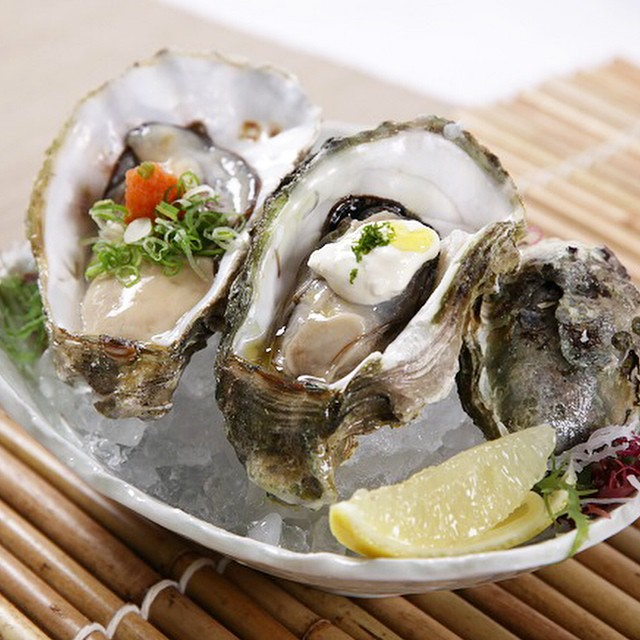 Image credit: Issho Izakaya
For days that you're craving a bowl of good ol' ramen, Issho Izakaya's Cha Shu Ramen ($13++) might just be for you. Pair your main with Buta Kakuni ($12.50++). The pork belly in this dish is stewed for close to two days in their house-made sauce, and is served with a marinated soft-boiled egg and a topped with a handful of spring onions for an additional crunch. Apart from delicious mains, they also serve Nama Kaki ($14.80++) – freshly shucked oysters served with ponzu and cream sauce.
Address: 1 Stadium Place, #01-13/K5, Wave @ Sports Hub, Singapore 397638
Opening hours: Sun-Thur 10am to 10pm, Fri-Sat 10am to 10:30pm
Tel: 6702 4708
Website
---
8. Yakitori Uma

---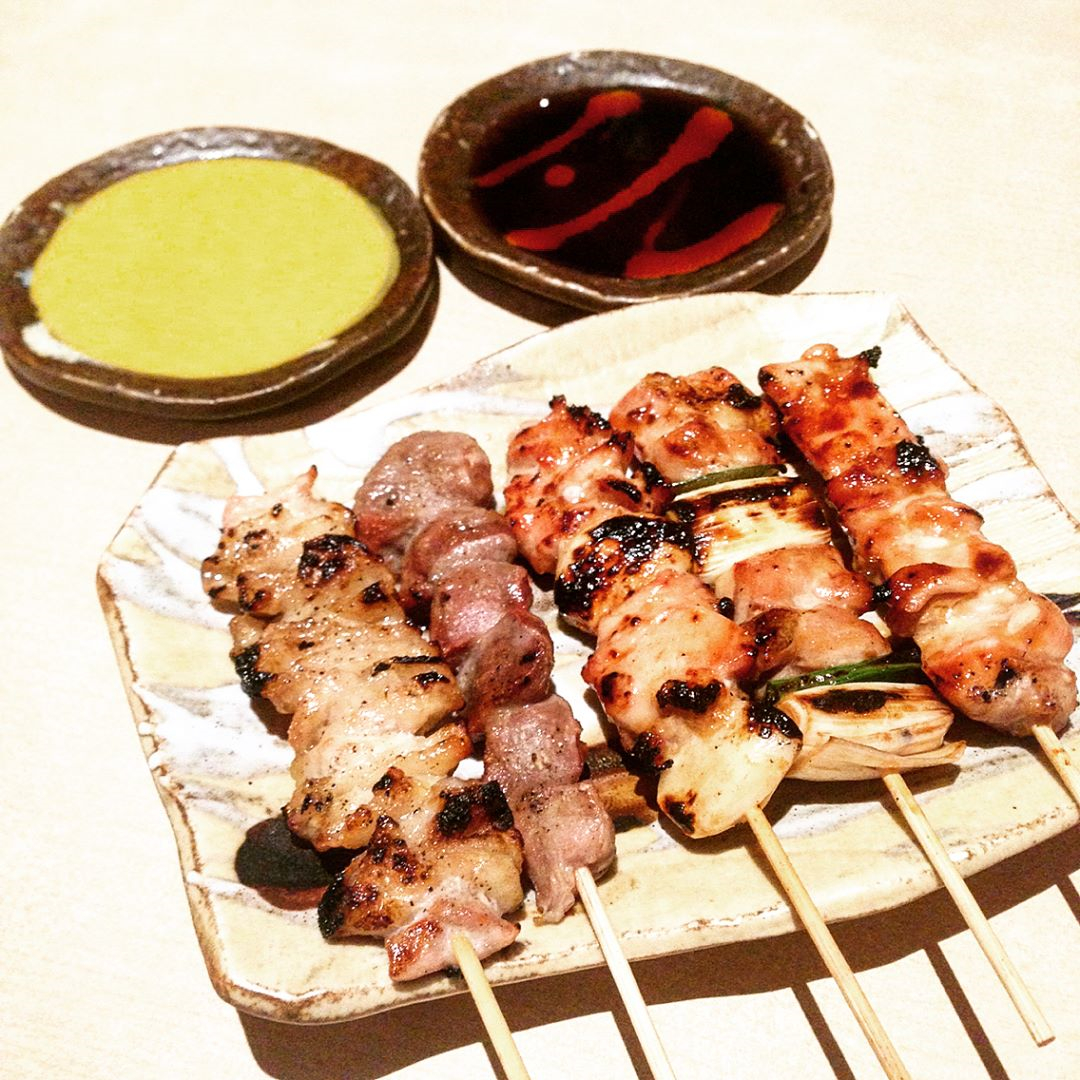 Image credit: @jaceonthemove

Situated in Orchard Plaza, Yakitori Uma spoils you with plenty of skewers ranging from sashimi and deep-fried skewers to the classic grilled options. The skewers are seasoned well and always hits the spot with their subtle smokiness. Have a plate of Assorted Yakitori ($12.50++ for five skewers), and pick out their P-Toro (pork neck), Ren Kon (deep-fried lotus root), and Sagari (beef diaphragm).
Check out The Skewer Bar for another yakitori spot!
Address: 150 Orchard Road, #01-26/27/28, Orchard Plaza, Singapore 238841
Opening hours: Mon-Sat 6pm to 12am
Tel: 6734 8368
Website
---
9. The Public Izakaya 
---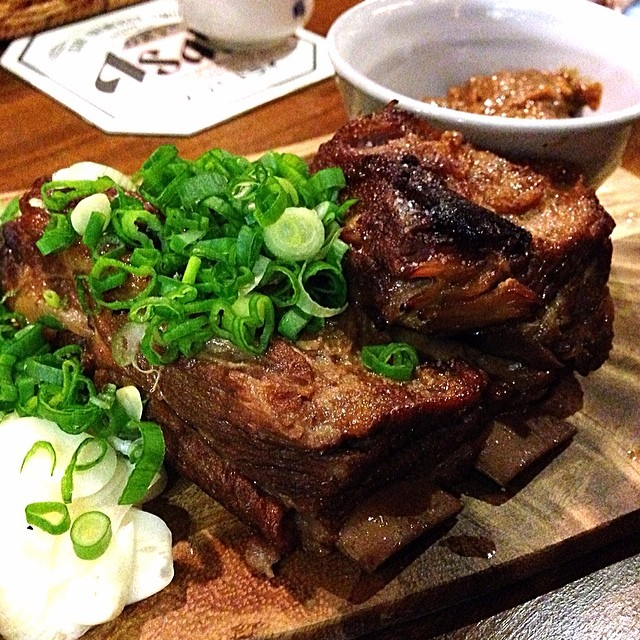 Image credit: @chiahuiyong
The Public Izakaya serves up a wide range of Japanese dishes, so you'd be sure to find something that suits your fancy. Dunk your teeth into tender Buta Kakumi ($14++), which is slow-simmered Iberico pork belly. Besides this dish, you can also enjoy Gyoza Croquette ($9++), where they form marinated minced pork into a ball, coat them with egg and breadcrumbs, and deep-fry it like a croquette.
Check out other late-night supper spots around Singapore!
Address: 100 Tras Street, #01-09, 100 AM, Singapore 079027
Opening hours: Daily 11am to 10pm
Tel: 6604 9622
Website
---
10. Tachinomiya
---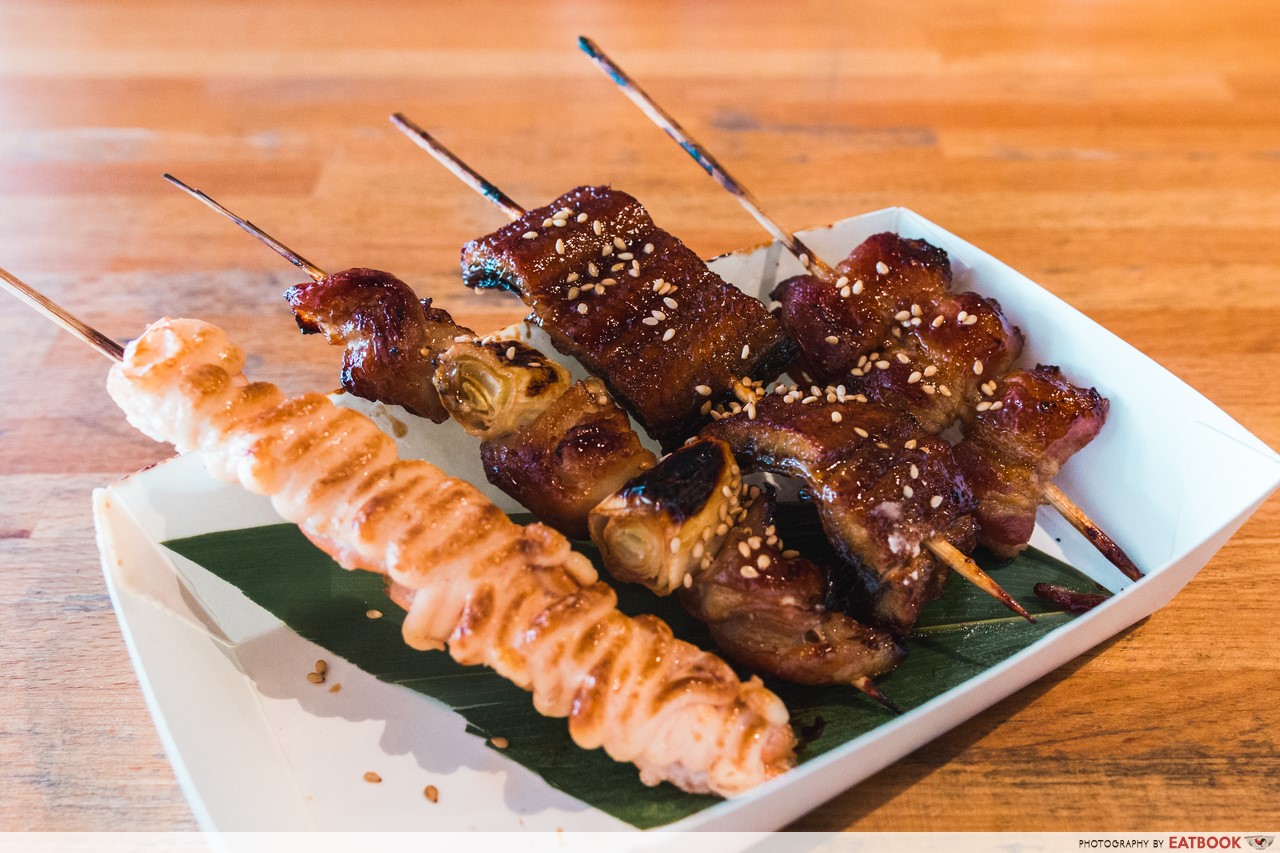 Tachinomiya is a neighbourhood izakaya found under a HDB block in Kovan. It's a great place for those staying nearby to settle your late-night hunger pangs, as it opens till midnight on most days and till 2am on Saturdays. Satisfy your belly with a wide variety of yakitori, with popular items being Asparagus with bacon ($2.50), Pork belly with leek ($2.50), and Unagi ($4). If you're looking for something to fill you up, opt for their Aburi Salmon ($15) rice bowl for a satisfying mix of torched salmon pieces and fluffy Japanese rice.
Check out our full review of Tachinomiya!
Address: Blk 211 Hougang Street 21, #01-285, Singapore 530211
Opening hours: Mon-Thur 11:30am to 2:30pm, 5:30pm to 12am, Fri 11:30am to 2:30pm, 5:30pm to 1am, Sat 11:30am to 2am, Sun 11:30am to 12am
Tel: 6286 0738
---
Izakayaaaaassss!
---
With this list, you'll no longer have to rack your brains when your boss asks for restaurant recommendations after work. Drop us a comment if we missed out on your favourite izakaya!