A corner joint filled with grilled goodness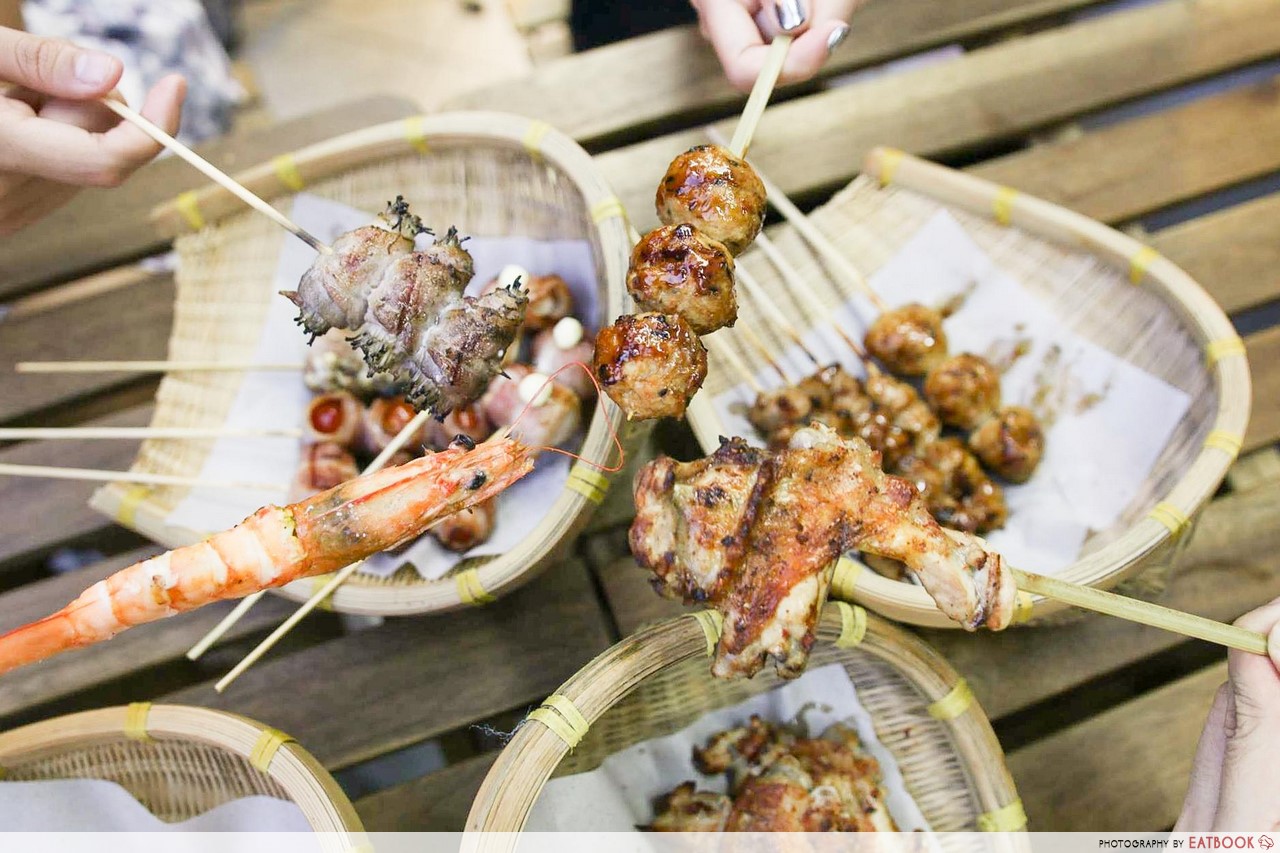 Geylang is not a place hipsters would generally frequent. But I'm pretty sure they will once they get wind of a secret yakitori joint tucked in a quiet corner of the red light district.
After a tiring work day, I dragged my squad out to visit The Skewer Bar; a newly opened dining spot that offers freshly grilled goods marinated with homemade seasonings.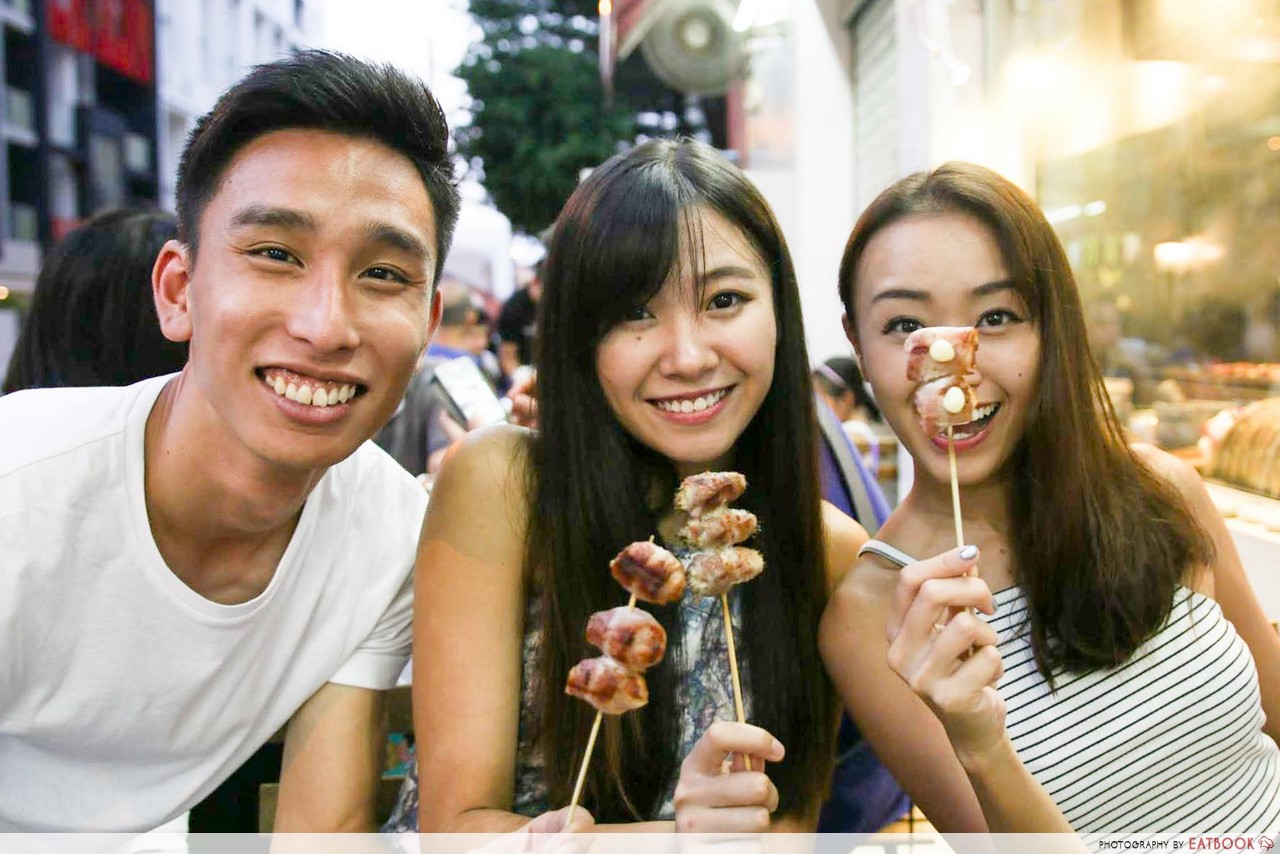 Situated at a corner of a run-of-the-mill kopitiam, The Skewer Bar is split into 2 sections – an indoor and an outdoor dining area. The kitchen is behind glass, so we could see the chefs working up a sweat while grilling the skewers to perfection.

After we got seated, we were surprised by how the menu contained not just meats, but a wide array of seafood and vegetable options too. The owner was a friendly chap and we decided to leave the fates of our stomach to his discretion.
Skewers At The Skewer Bar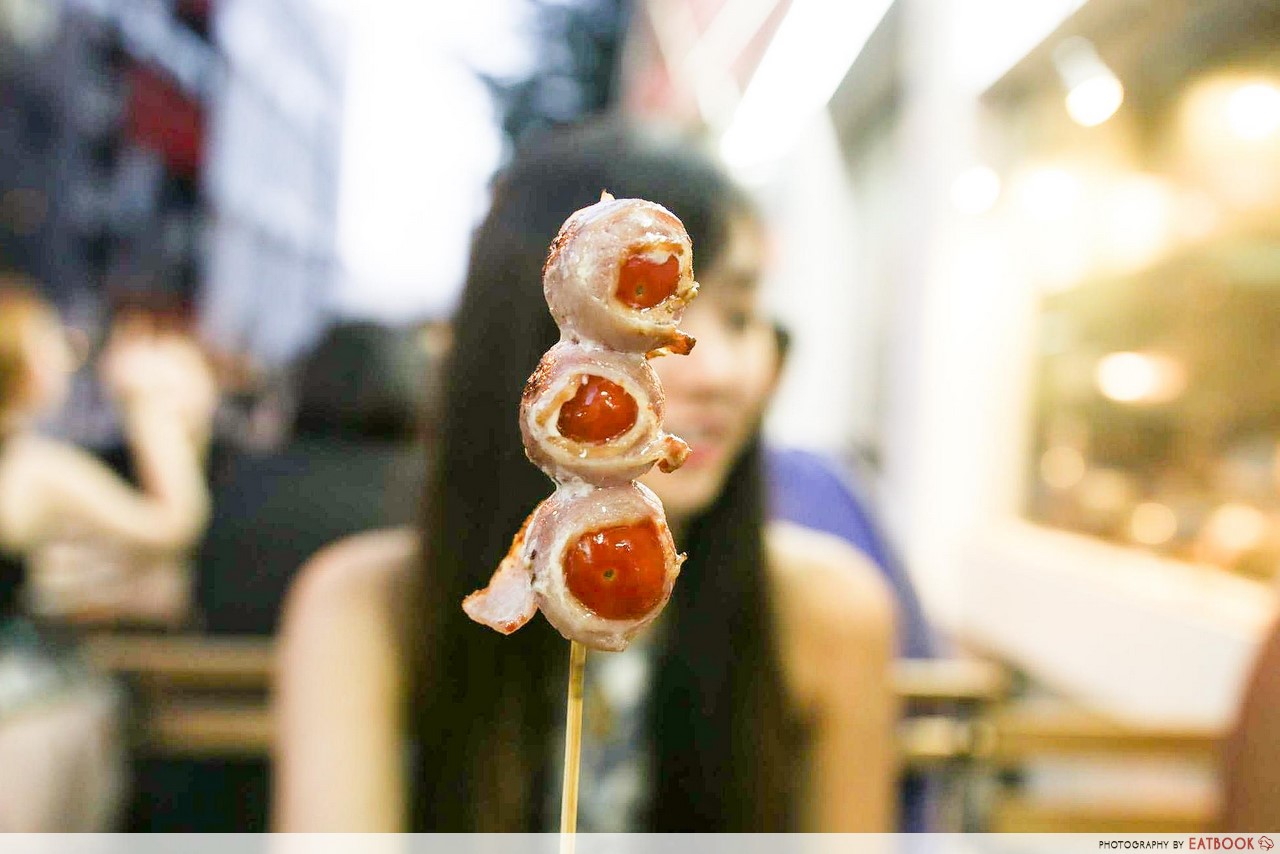 It's not easy to find good yakitori in Singapore, but The Skewer Bar has done a nice job in filling that niche. The skewered stick offerings were a real treat for our palates and it was evident that the ingredients were freshly procured. We loved the sweet Cherry Tomato ($1.10) skewers that was wrapped in bacon and burst into a sweet and savoury combination in our mouths.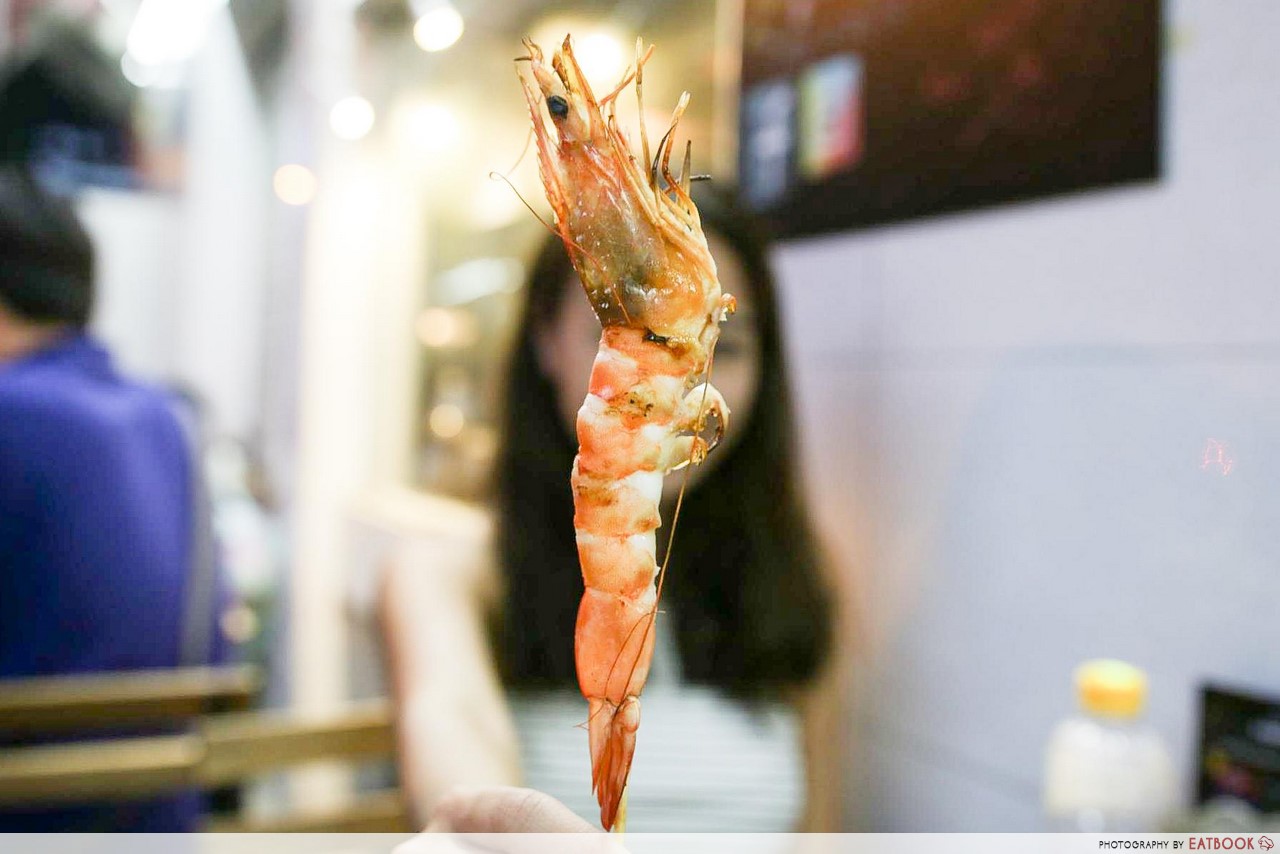 The Prawn 'Red Leg' Sea Prawn ($2.10) also left a lasting impression as we could taste the freshness of the prawn.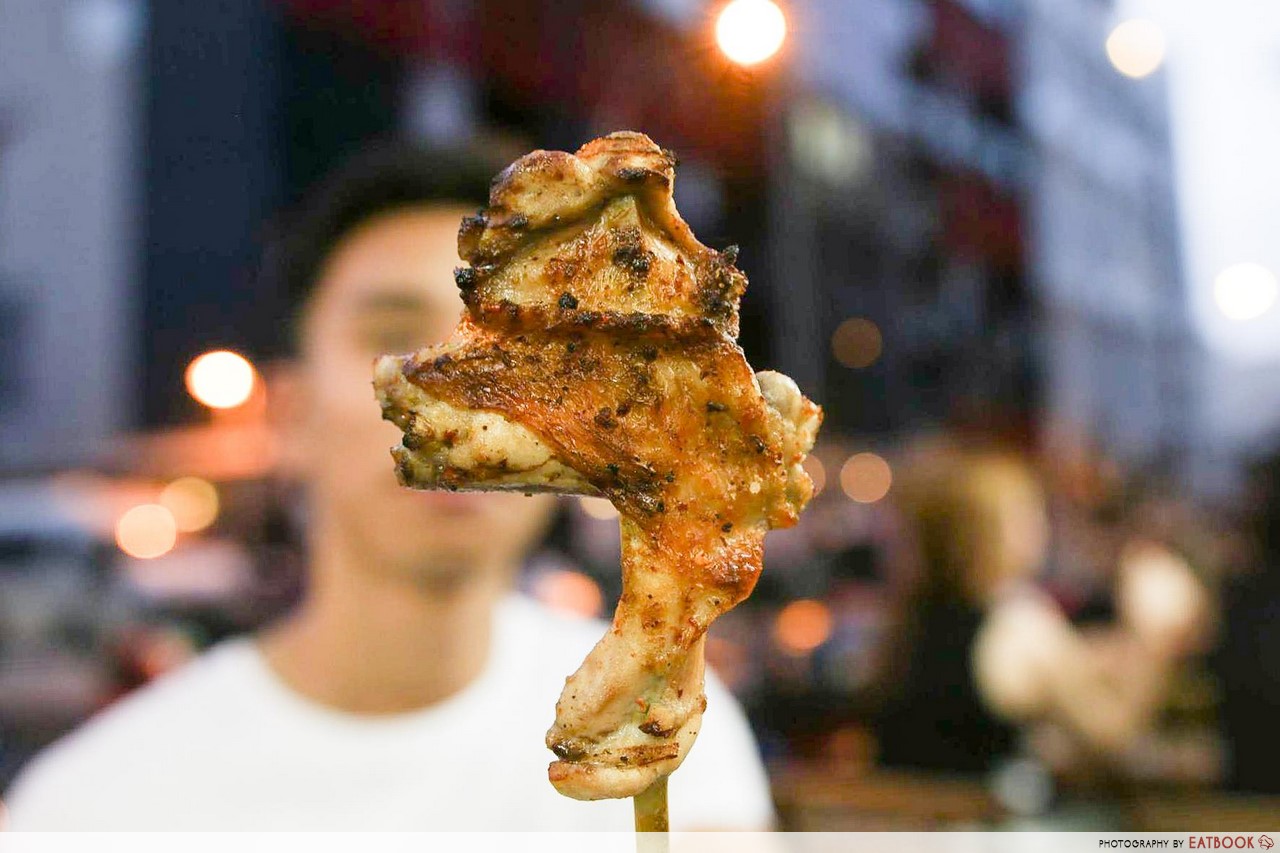 The Chicken MidJoint ($1.20) was juicy and we were tempted to order more. But the dishes that stole the show for us were the non-stick seafood items.
Non-Skewers At The Skewer Bar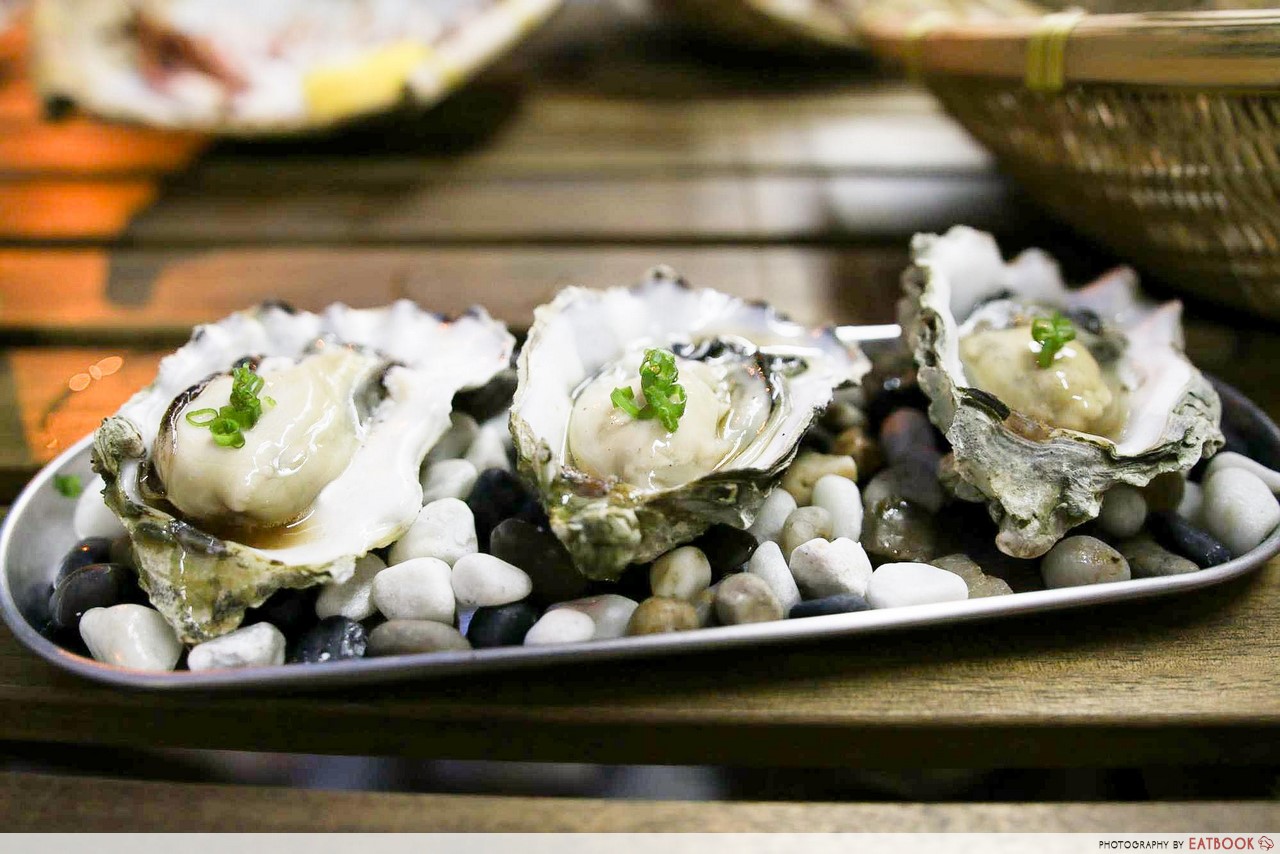 The Oysters (3pcs) ($11 for 3) were fresh and succulent, and it didn't take long for them to find their way into our stomachs.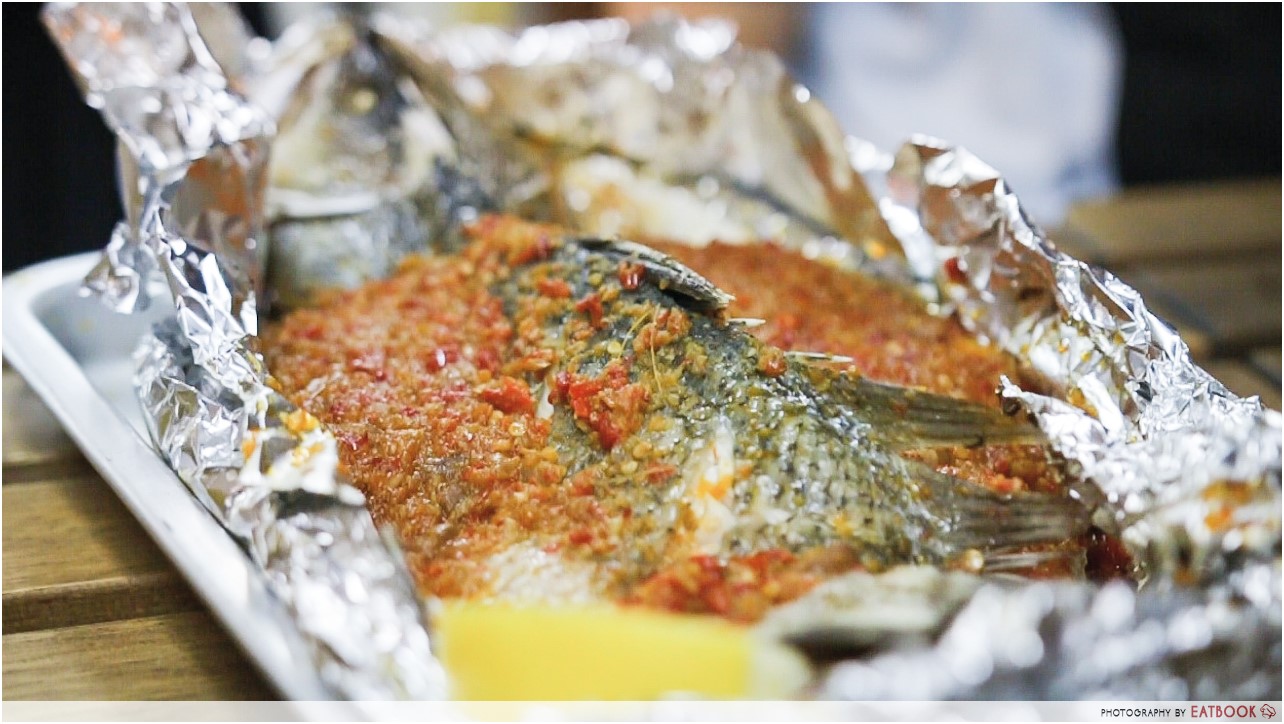 That being said, the ultimate highlight of our feast was the Grilled Seabass with Chilli Sauce ($22). Lathered in chilli sauce, one bite of this dish was enough to tell me why it has fast become their signature dish.

The spiciness of the chilli sauce complemented the moist and tender meat perfectly, and delivered a deadly combination that threatened our friendship as we jostled fiercely with one another for the best parts of the fish.
The Skewer Bar Verdict
Of course, friendship will always be stronger than our love for good grilled fish. We left The Skewer Bar feeling pleased and we'll be back the next time we're in the mood for some grilled goodness.
Summary
Pros
– Pocket friendly prices
– Attentive service staff
Cons
– Limited seating
Recommended Dishes: Grilled Snapper Fish with Chilli Sauce ($27)
Operating Hours:
Monday – Thursday: 6:30pm – 1:30am
Friday – Sunday: 6:30pm – 2:30am
Address: 489 Geylang Road, Singapore 389448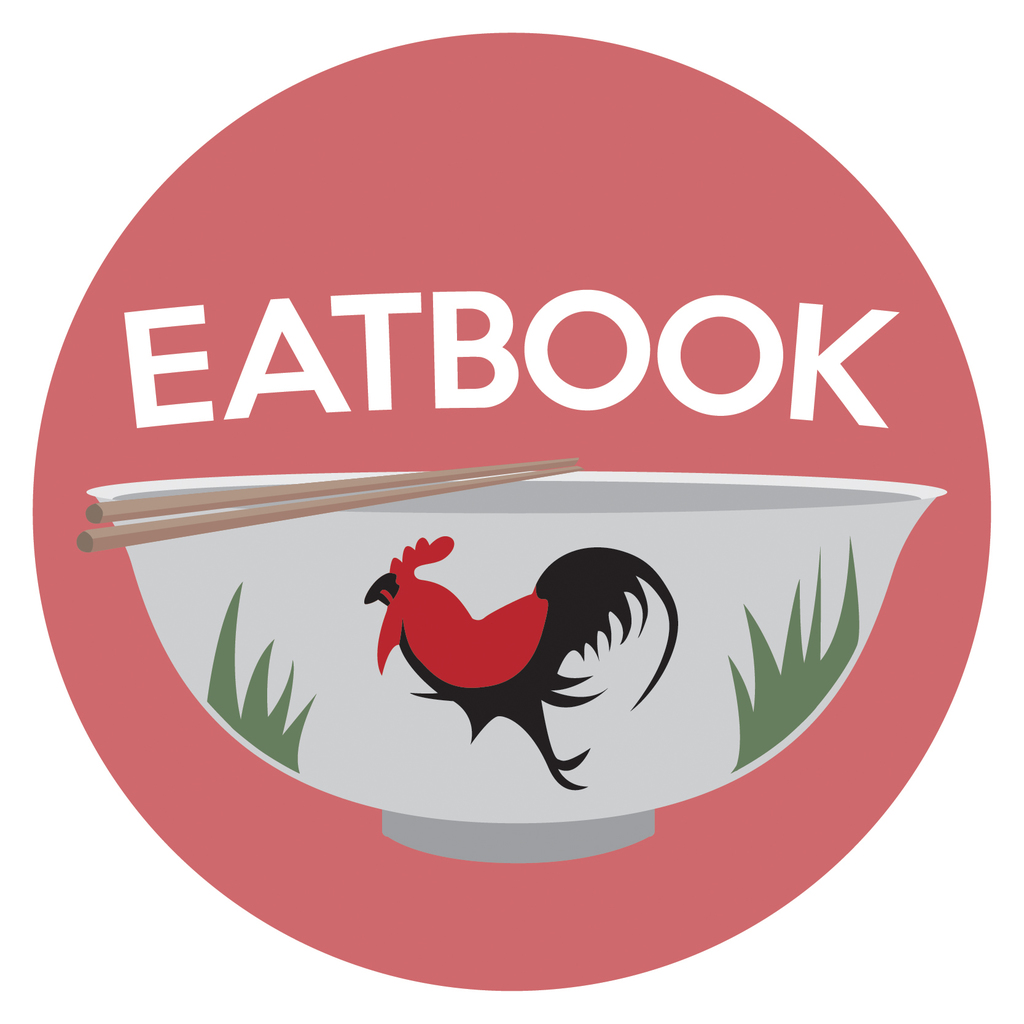 Drop us your email so you won't miss the latest news.