Chun Seng Noodle House has bak chor mee with lor bak
Jerry and Fiona are a young couple who started Chun Seng Noodle House in ABC Brickworks Market last year, selling bak chor mee with a 100-year-old recipe for lor bak (braised pork).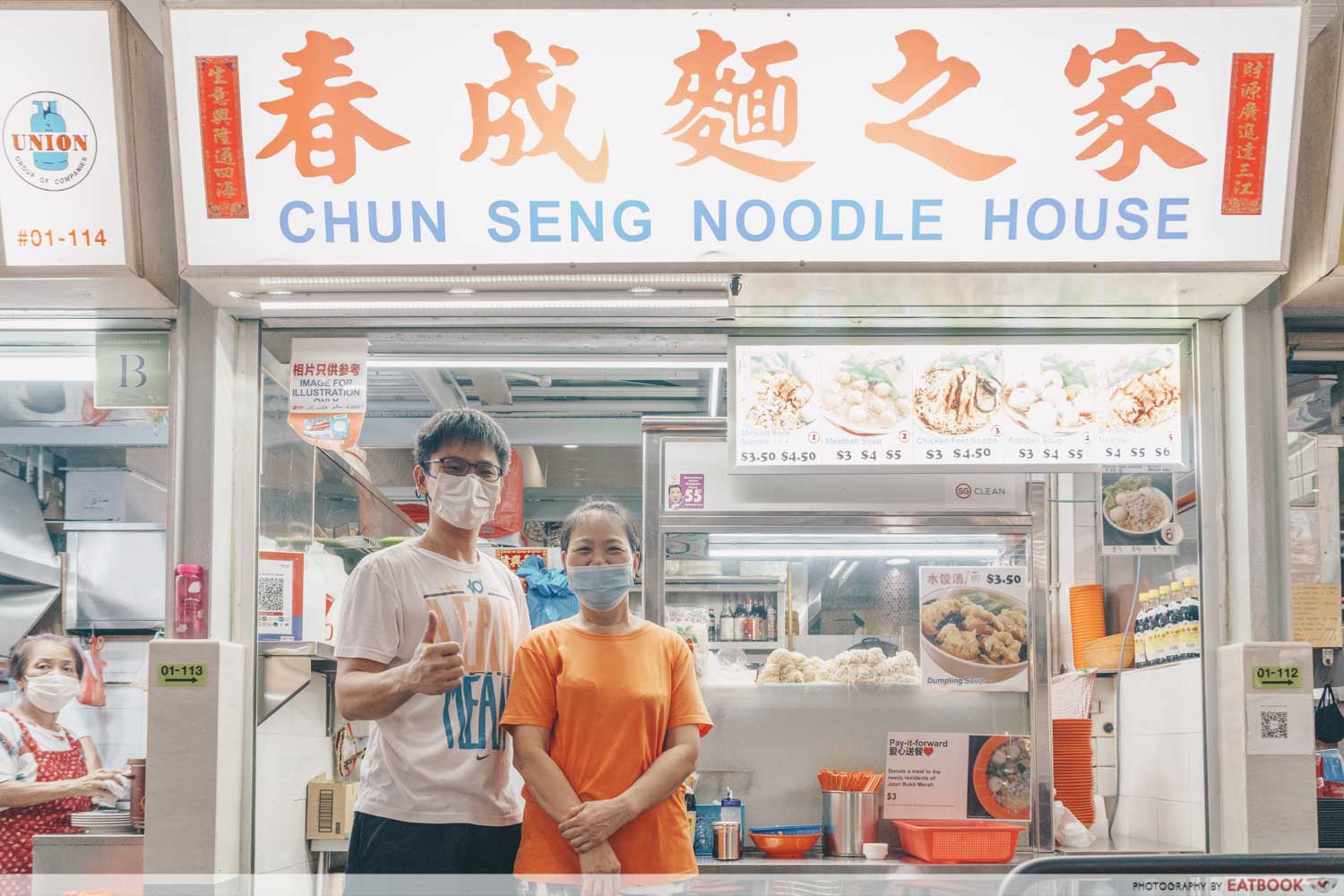 Their version of this braised meat is adapted from a recipe handed down through Fiona's grandma. Another arm of her family runs a Teochew porridge shop known for its lor bak ─ braising is truly in the family. 
The entrepreneurial parents of two young kids took a leap of faith when Fiona signed them up for an incubation programme for aspiring hawkers. 
10 ABC Brickworks Food Centre Stalls To Visit Including Taiwanese Porridge, Assam Laksa And More
Although they didn't have formal culinary training, the couple has put their hearts and souls into running Chun Seng Noodle House.
Food at Chun Seng Noodle House
The menu at Chun Seng Noodle House is simple: it is noodles with a choice of lor bak, braised chicken feet, or your regular bak chor mee toppings plus lor bak.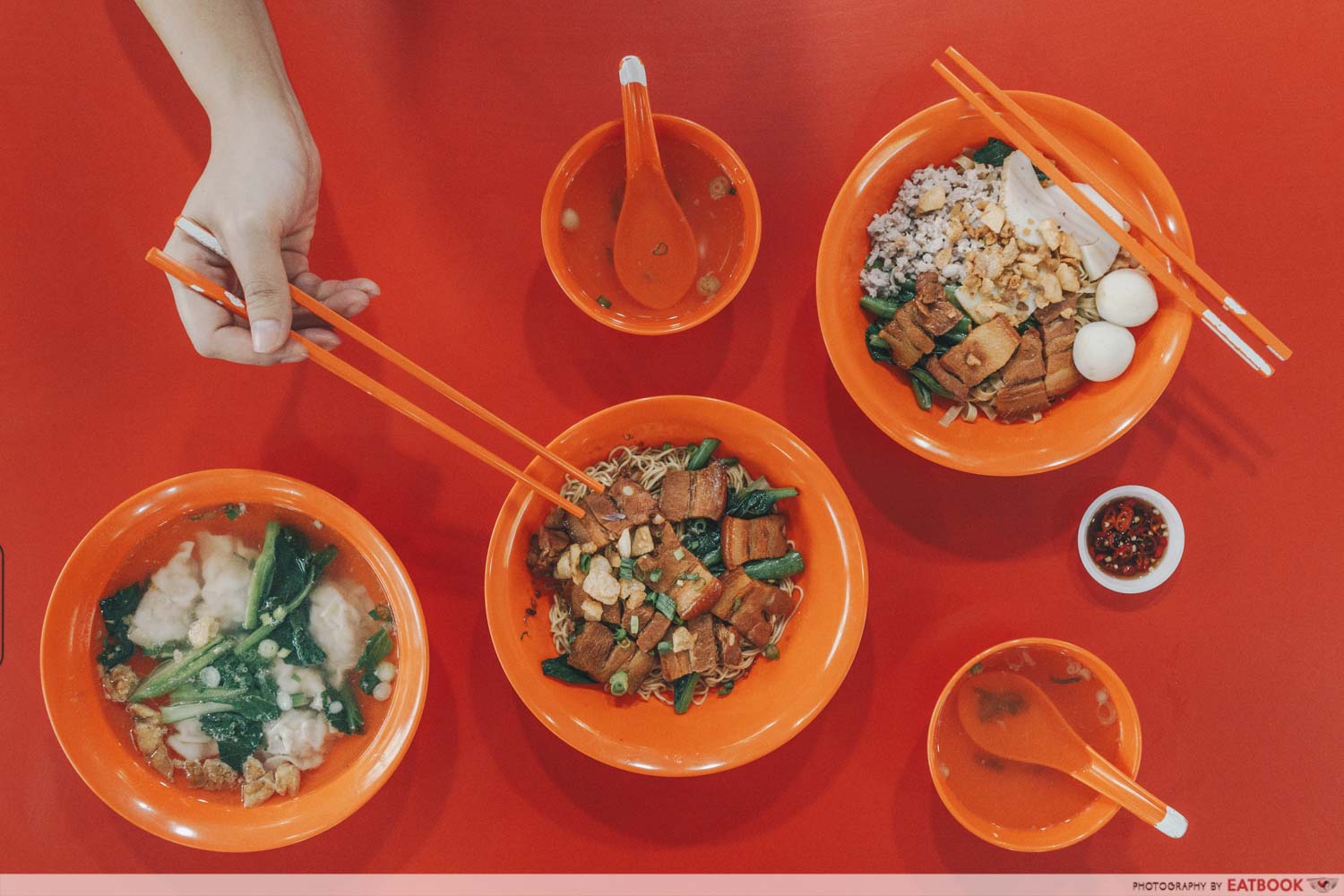 I opted for Minced Pork Noodle ($3.50) and Braised Pork Noodle ($4), with mee kia and mee pok. Jerry told me they went through rounds of intense testing to find the right noodles that had no alkaline smell and wouldn't get soggy.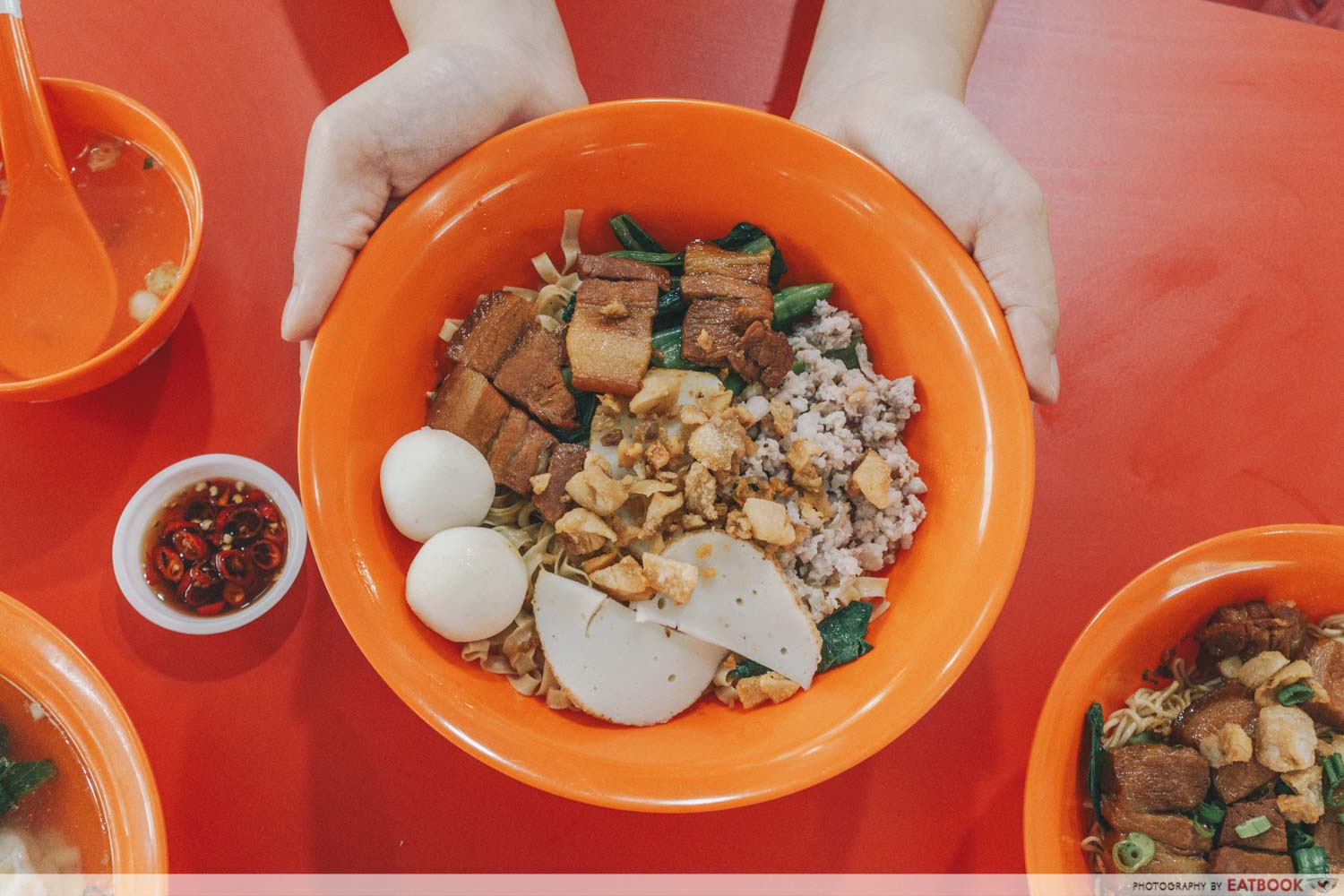 For a $3.50 portion, the Minced Pork Noodle comes with a good serving of fresh minced pork, fish balls, fish cake, two slices of braised pork belly, and lard. Unlike bak chor mee stalls elsewhere, Chun Seng's bowl is seasoned with less vinegar. This caters to the older folk in the estate, who make up much of their customer base.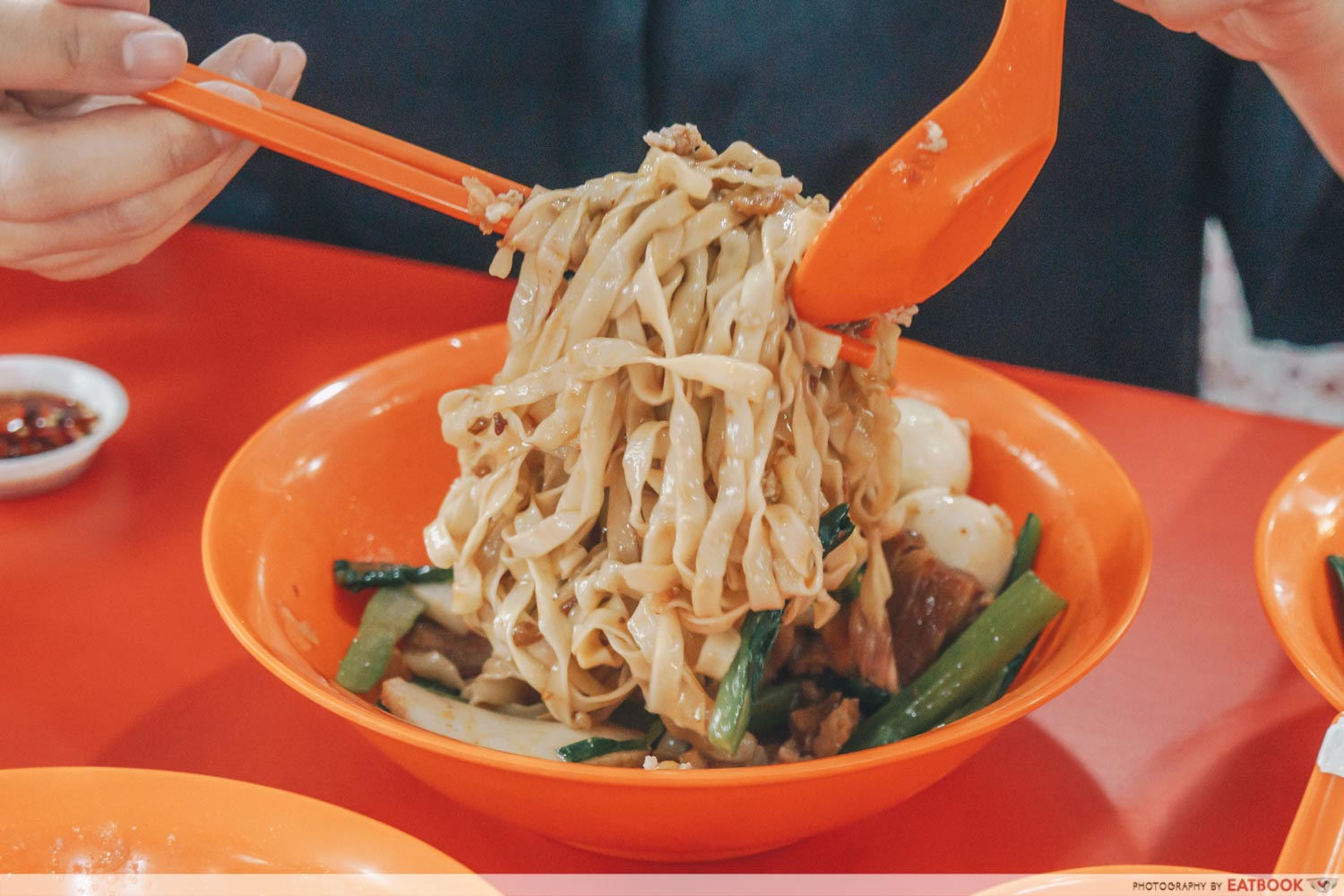 I found the noodles to be springy with a nice amount of bite, coated in a sauce that's mild yet tasty. It was lightly fragrant with hints of fried garlic and lard, and the house-made chilli added a pleasant spiciness. I appreciated that the minced pork was just slightly marinated, and not too finely minced. Together with the pieces of crispy lard, each mouthful of noodle was a delight.
Although the fishballs and fishcake are not made by Jerry and Fiona, they were also specially selected for their taste and bounciness. They were smooth, not fishy, but also not particularly memorable.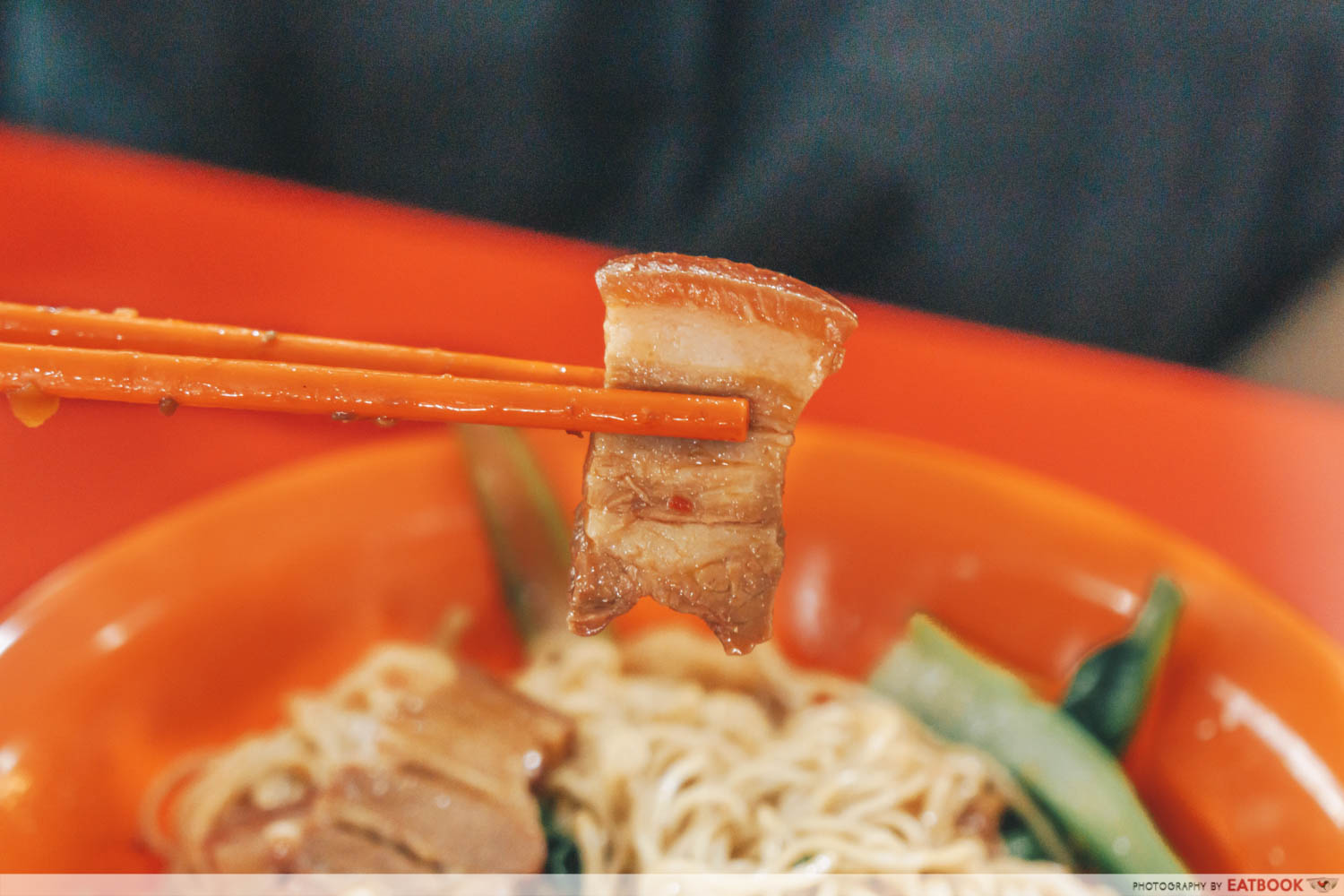 On its own, the lor bak is worthy of mention. It was layered with fat that melted when I ate it, and tender. It tasted of spices, like star anise and cinnamon, that go into its braising sauce. I could definitely have lots of this lor bak and gravy with plain rice. My only gripe was that it could have been sliced a little bit thicker.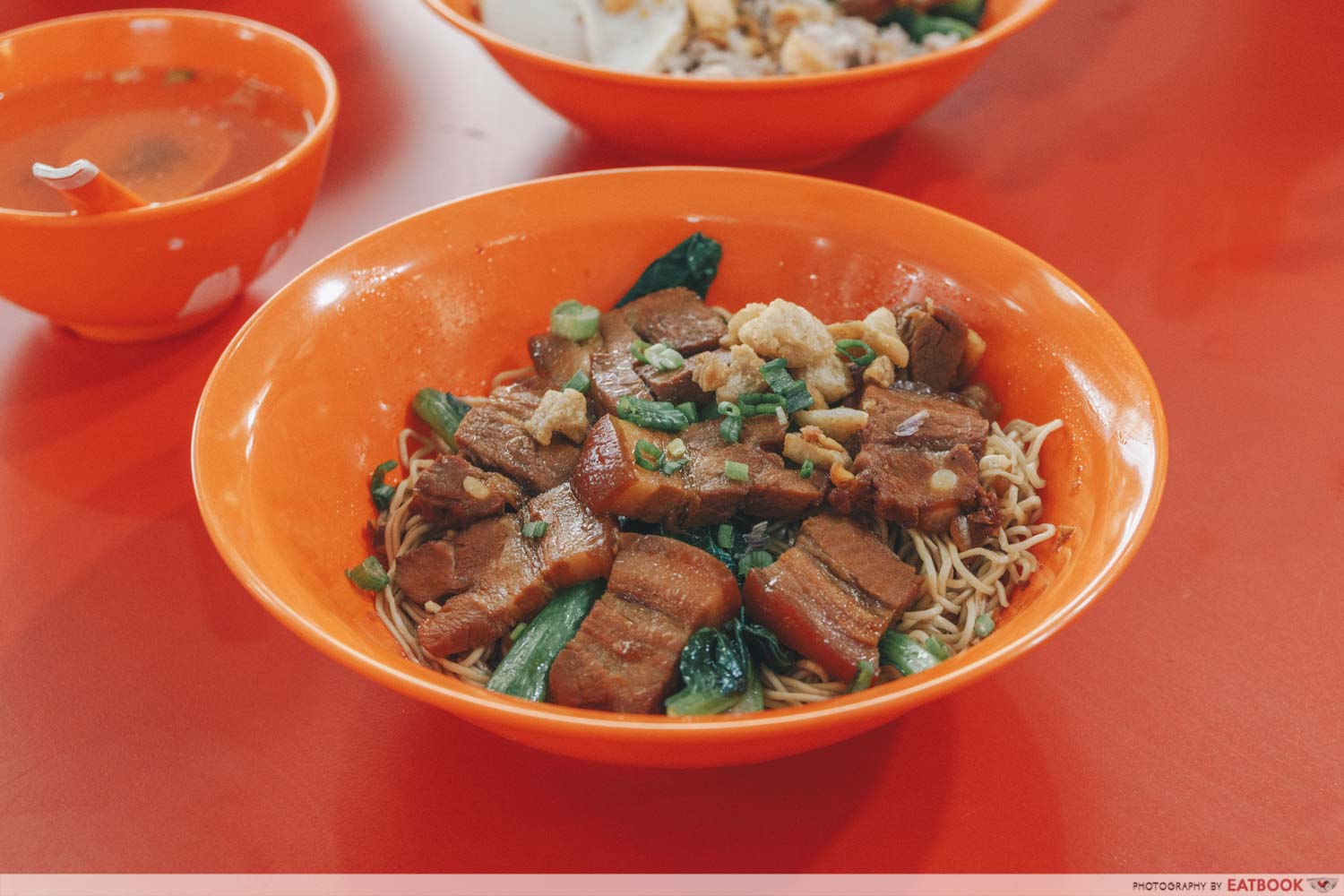 The lor bak worked well with the Braised Pork Noodle ($4), where it was the star. For $4, seven slices of braised pork belly and noodles make the bowl worth the price.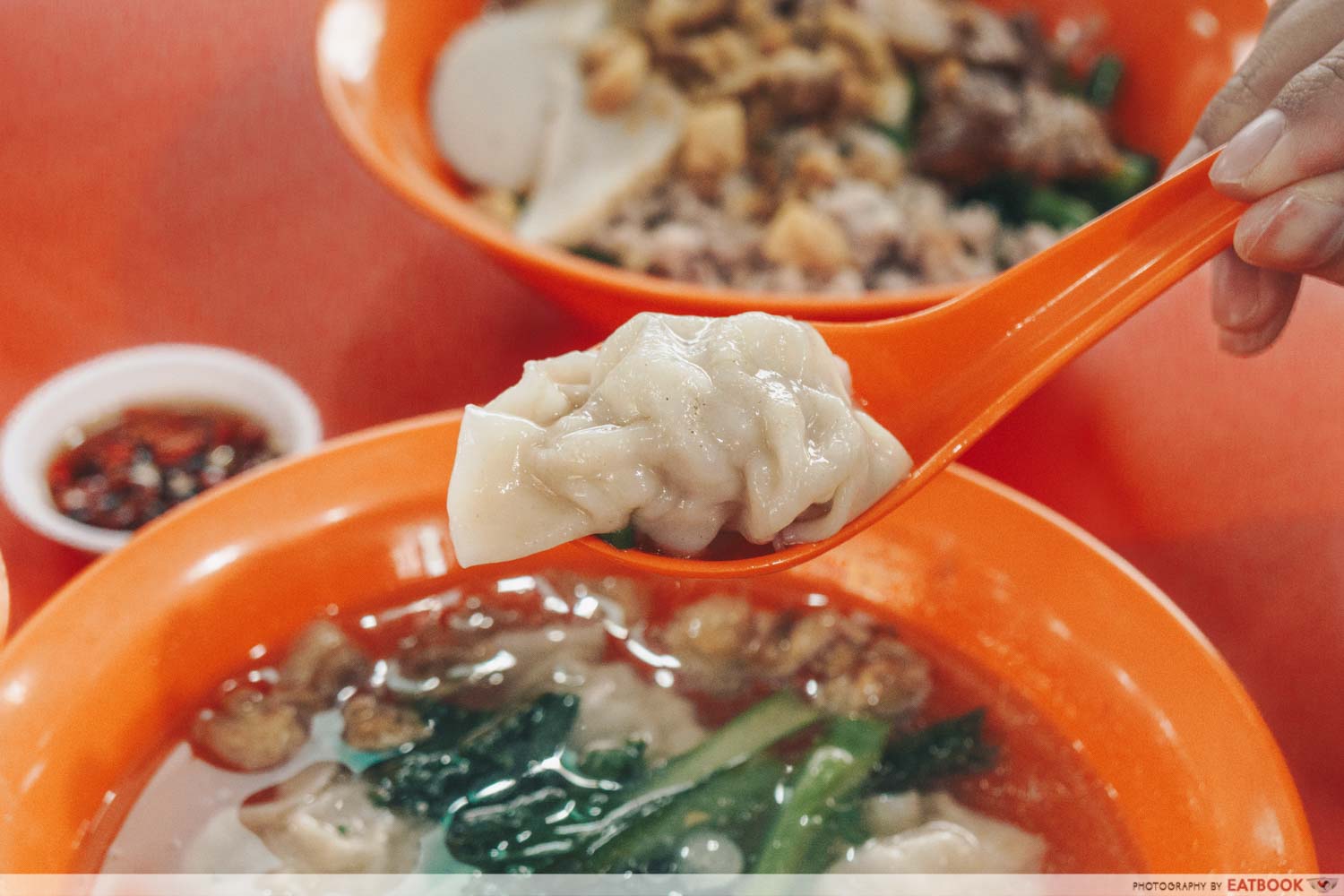 Filled generously with hand-chopped water chestnut, the shui jiao in the Dumpling Soup ($3.50) was juicy with welcome bits of crunch. Their version of shui jiao has no prawns or black fungus, but it brings out the delicate sweetness of the fresh water chestnut. I really enjoyed this in the clear broth, also perfumed with bits of lard.
Ambience at Chun Seng Noodle House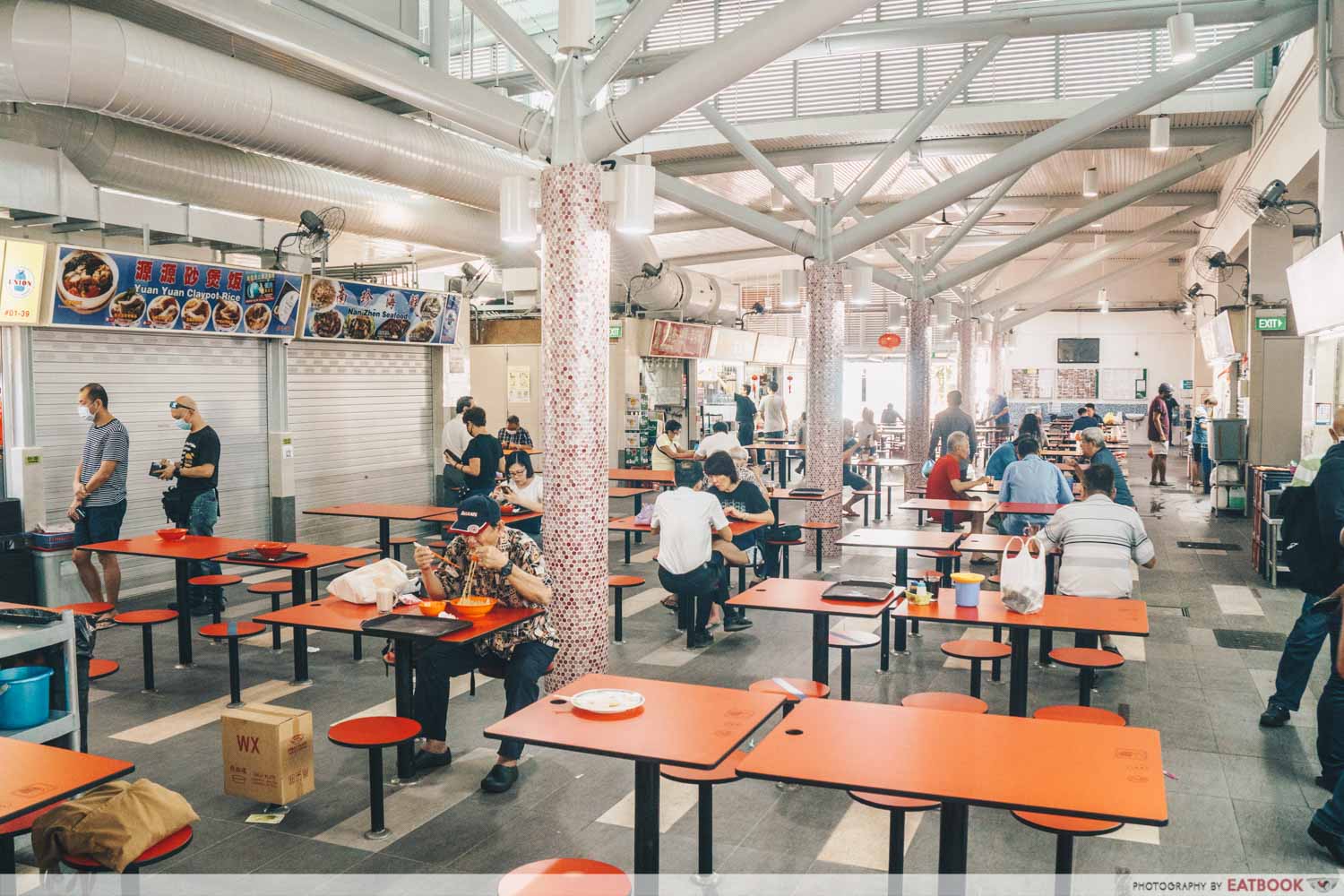 ABC Brickworks Market recently underwent repair and renovation work, so it's pretty clean and new-looking. Tables are well-spaced out, and there are plenty of ceiling fans to beat the Singapore heat. The stall is centrally-located in one of the middle aisles and is easy to spot.
The verdict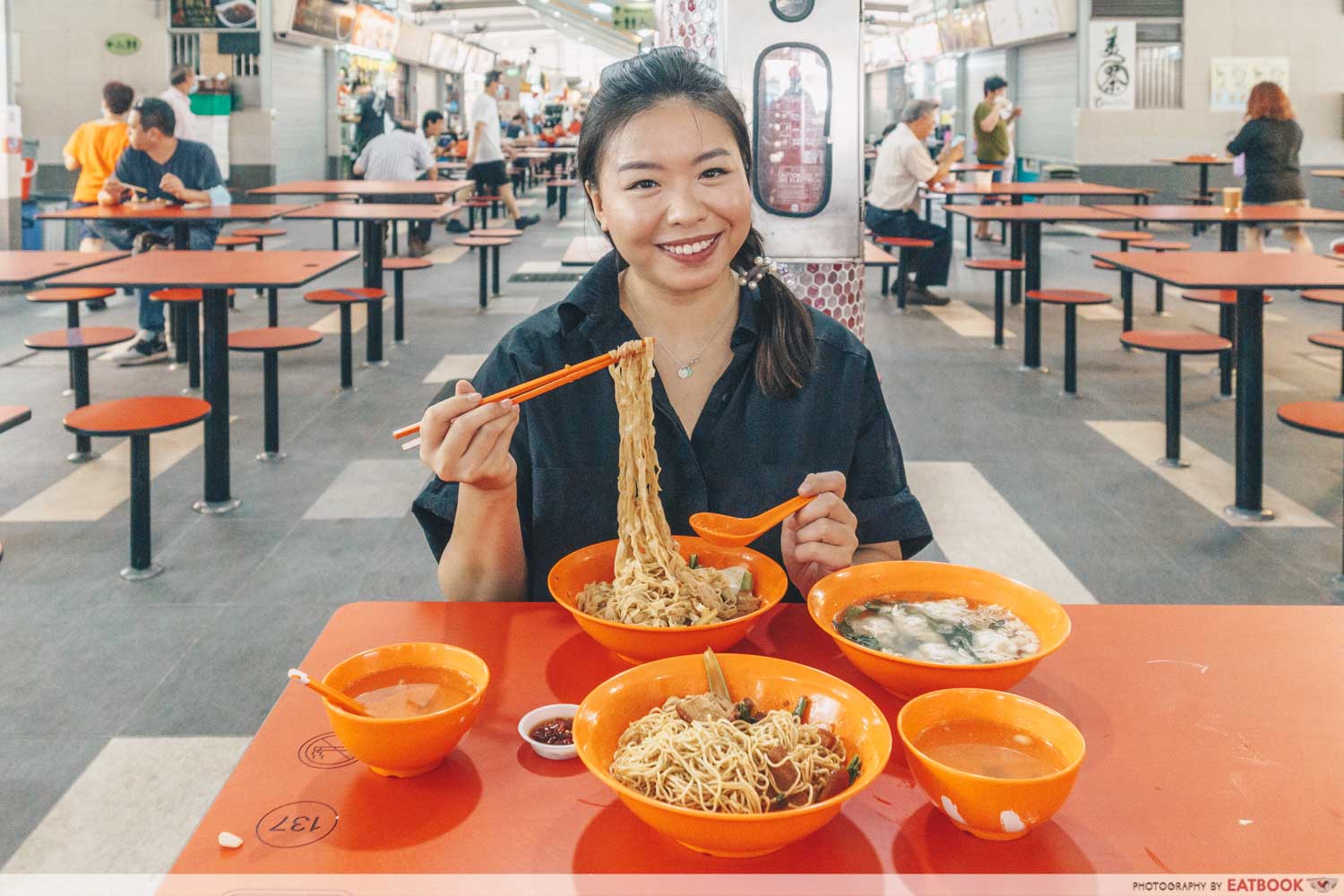 I came for the lor bak, but I stayed for the noodles. I enjoy a bowl of well-made noodles, and Chun Seng Noodle House certainly gave me that. It's easy to see why the amiable couple and their reasonably-priced menu, with braised pork belly and braised chicken feet, have gained popularity with the old folk in the estate.
Ramen Keisuke Niku King Review: New Keisuke Outlet Has Tonkotsu Ramen Overloaded With Chashu
Queenstown, the nearest MRT station, is a 20-minute walk away. Right across the road from ABC Brickworks Market is Geometry, which you could consider hopping over to for dessert. Otherwise, you might also try Ramen Keisuke Niku King for ramen that's also topped with lots of meat!
Address: 6 Bukit Merah Lane 1, #01-113, ABC Brickworks Market, Singapore 150006 
Opening hours: Sat-Thurs 5:30am to 2pm
Chun Seng Noodle House is not a halal-certified eatery.
Photos taken by Muhammad Hafiq.
This is an independent review by Eatbook. 
Chun Seng Noodle House Review: Bak Chor Mee With 100-Year-Old Braised Pork Recipe In ABC Brickworks
Summary
Pros
– Value for money
– Good noodles
– Tasty lor bak
Cons
– Slices of lor bak could be thicker
– Not near an MRT station
Recommended dishes: Minced Pork Noodle ($3.50), Dumpling Soup ($3.50)
Opening hours: Sat-Thurs 5:30am to 2pm
Address: 6 Bukit Merah Lane 1, #01-113, ABC Brickworks Market, Singapore 150006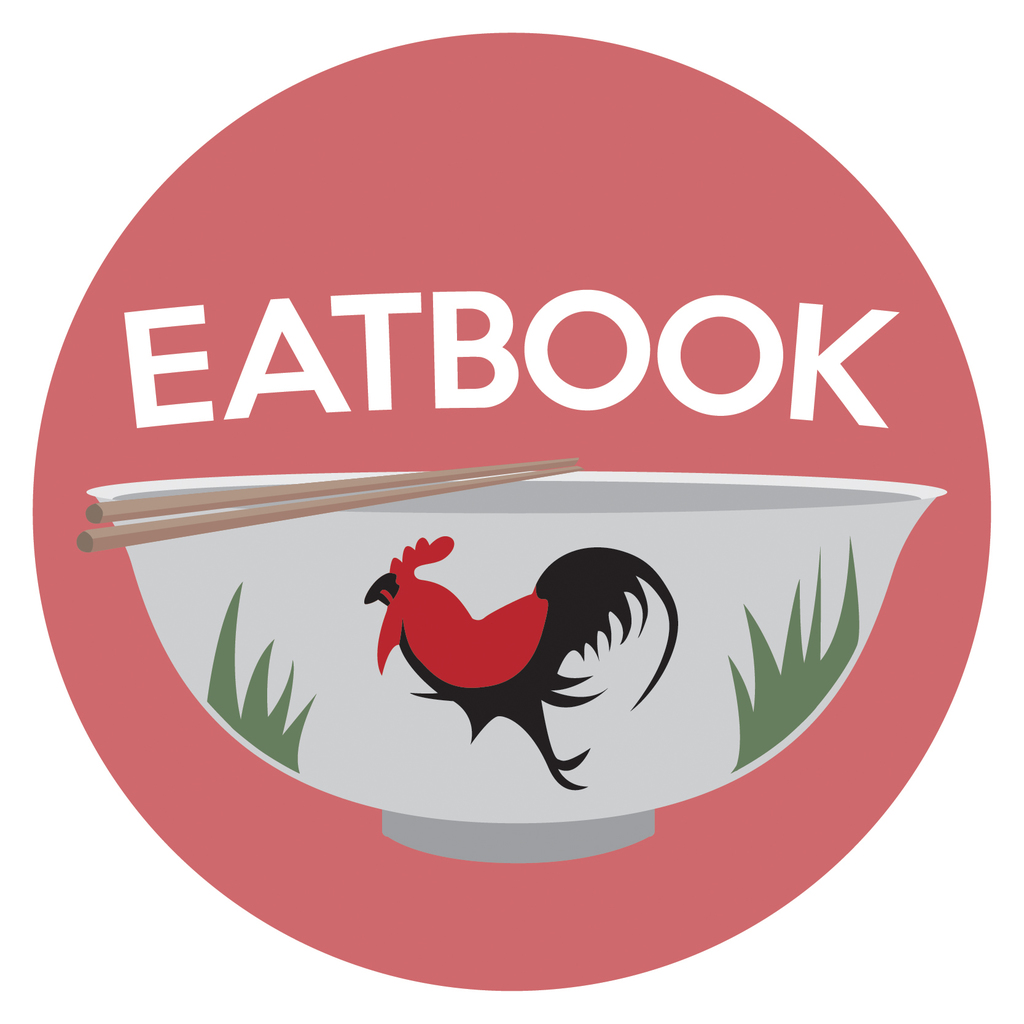 Drop us your email so you won't miss the latest news.