---
Japanese noodle dishes in Singapore
---
Japanese fare is one of the most varied and exciting cuisines in the world. From shatteringly crispy tempura to delicate sushi, each dish is honed to perfection by master craftsmen. Japanese noodles are no exception, and there are plenty of ways to serve them. Here are 10 Japanese noodle dishes and the places to get them in Singapore. 
---
1. Modanyaki
---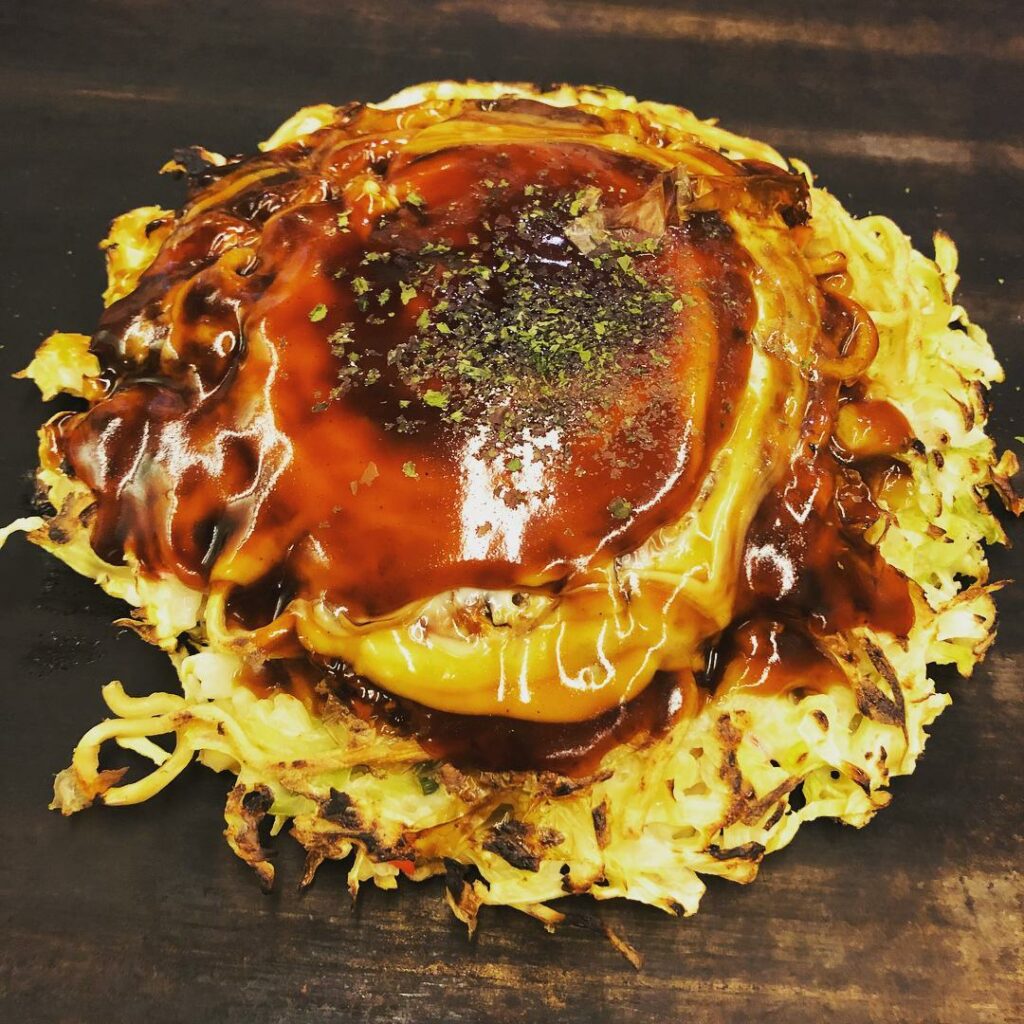 Image credit: @jellyandpudding 
Japan has plenty of regional dishes, and the area of Kansai,in particular, is known for churning out favourites such as takoyaki and okonomiyaki. 
One of the most popular Japanese noodle dishes here is modanyaki, which combines okonomiyaki, a savoury Japanese cabbage pancake, with yakisoba, a type of Japanese fried yellow noodles. Most modanyaki are prepared on a griddle, and are usually freshly prepared to order. 
The noodles might look familiar to some, and they're similar to the kind that's commonly found in fishball noodle stalls all around Singapore. Tucked with loads of noodles and vegetables that are all drenched in a thick flavourful Worcestershire-based sauce, this hearty dish fills the tummy up nicely.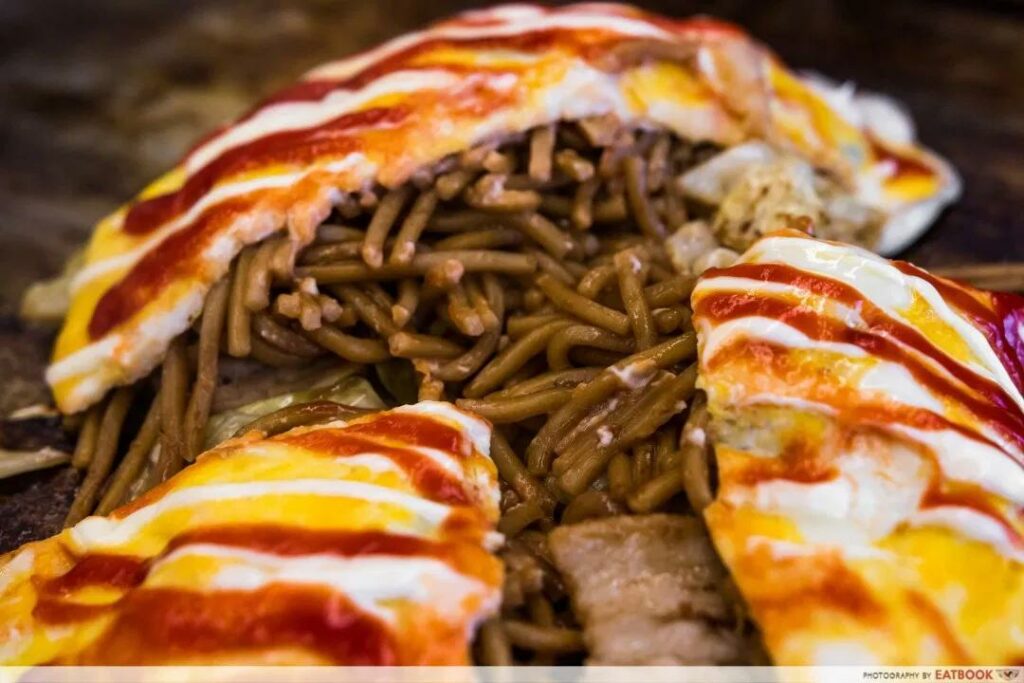 Tsuruhashi Fugetsu Singapore is one of the few restaurants in Singapore that serve up modanyaki. The Japanese brand started in Osaka around 60 years ago, and the outlet at Suntec City Mall is its first in Singapore.
For the ultimate modanyaki experience, go for the Fugetsu Yaki Mix Modan ($24.80++). This colossal dish combines a hearty selection of meats such as pork, squid, prawn, and beef that are topped onto freshly prepared modanyaki. Portions are huge and a single order should be enough for two diners. 
Address: 3 Temasek Boulevard, Tower 1, North Wing,  #03-316, Suntec City Mall, Singapore 038983
Opening hours: Daily 11:30am to 2:30pm, 5:30pm to 9pm
Website
---
2. Tsukemen
---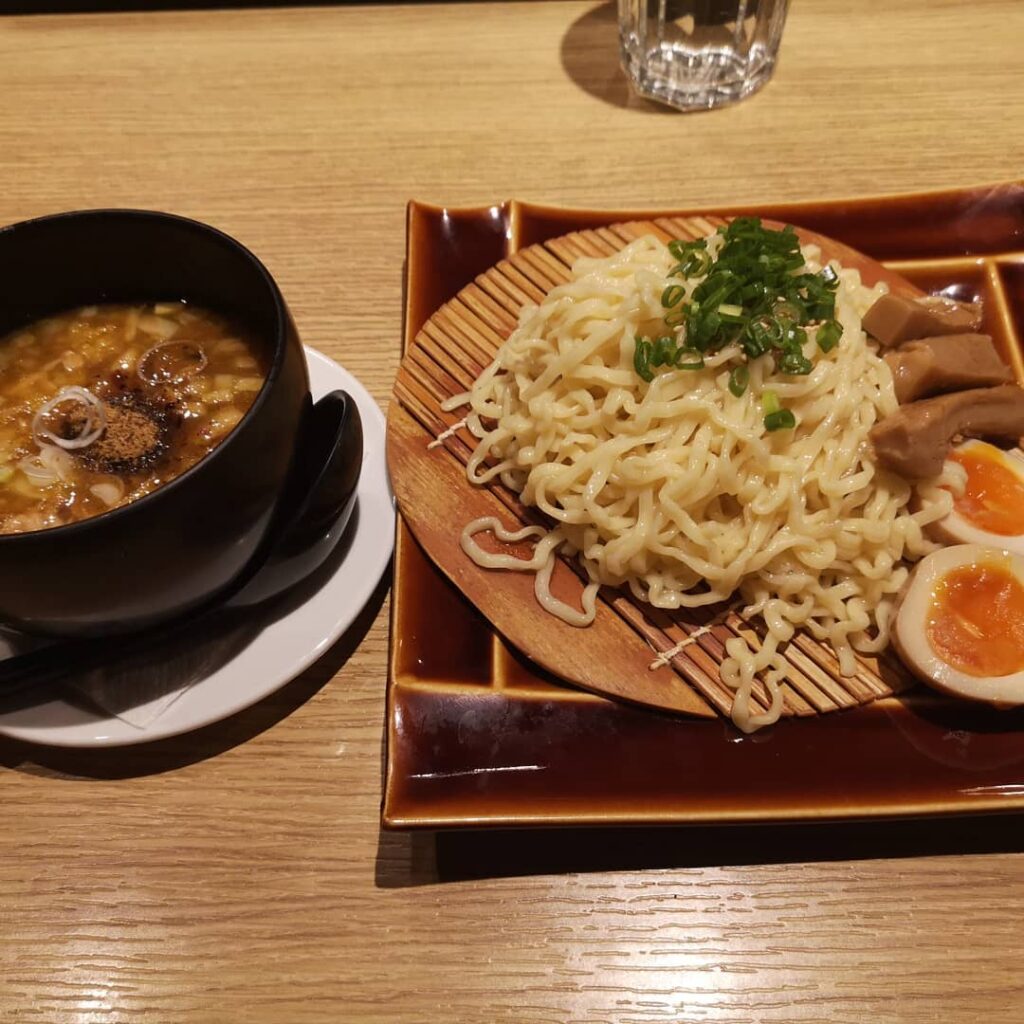 Image credit: @real_hung_ry
Like modanyaki, tsukemen is a relatively new dish to Japanese diets as well. It started in 1961 after a restaurateur in Tokyo got inspired by seeing a colleague enjoy his noodles by dipping them into a cup of soup. 
Today, this  dish is characterised by a pile of noodles that is served with a small serving of soup. This soup is much stronger in flavour than regular-tasting soup, and diners will need to dip the plain noodles in them to ensure that everything is nicely moistened up.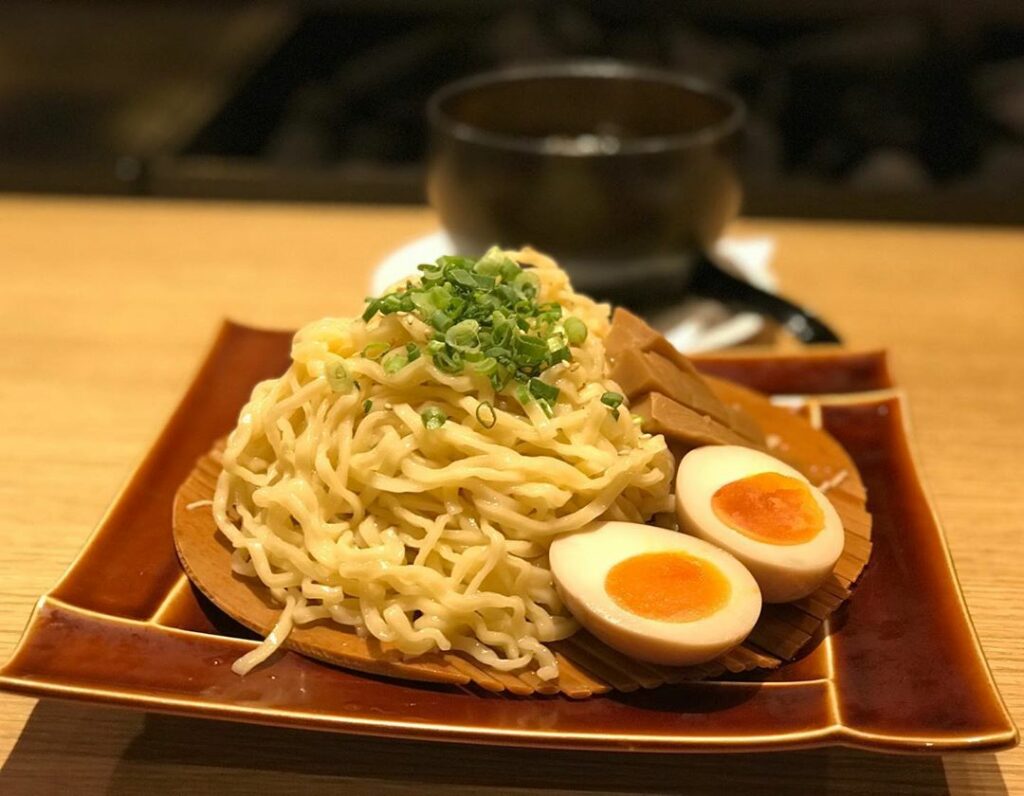 Image credit: @explore.foodlife
Tsukemen can be found in most ramen houses around the island, but the Rich Dried Sardine Tsukemen ($16++) at Sanpoutei Ramen is my favourite out of the lot. The robustly flavoured dipping soup features chunks of sardine, and isn't overly fishy in flavour. 
I also like how the noodles come with a pleasant chew, making them quite addictive. After finishing up the noodles, you can ask for plain soup to dilute the sardine broth and round off the meal by drinking everything up. 
Address: 350 Orchard Road, #B1-04, Shaw House, Singapore 238868
Opening hours: Daily 11:30am to 10pm
Tel: 6836 4644
Website
---
3. Mazesoba
---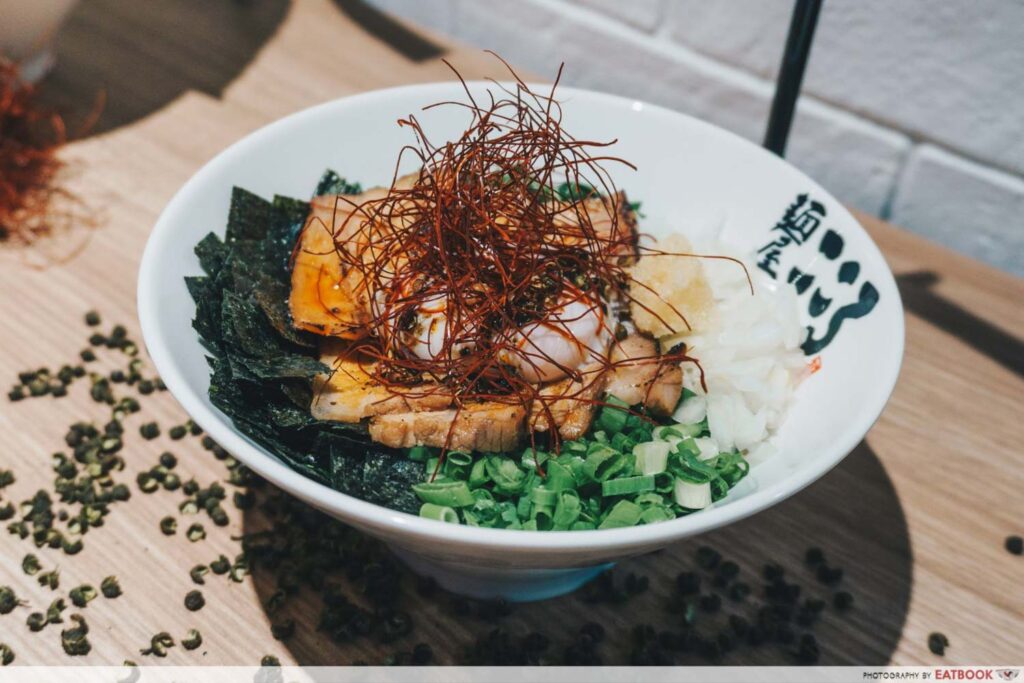 Mazesoba, or dry ramen, is quite an interesting concept. For those who like ramen for its piping hot broth, mazesoba will be very different from the ramen we all know and love. 
In Japanese, maze means "to mix" and soba means "noodles". So mazesoba simply means mixed noodles. This is one of the newer Japanese noodle dishes, having originated in 2008 by Naoto Niiyama, a young Japanese chef who owns a ramen restaurant named Menya Hanabi in Nagoya.
Niiyama was tinkering around with a recipe of 'Taiwanese Ramen', a popular spicy Nagoya favourite, when a part-time employee suggested that he pour the sweet ground meat over the noodles instead of putting them with soup. It turned out to be a huge success and many Japanese waited for hours to try this new type of noodles. 
Many speciality mazesoba stores have since opened over the years. Menya Kokoro is one of the most popular worldwide and it's founded by Takuma Ishikawa, who trained at Menya Hanabi.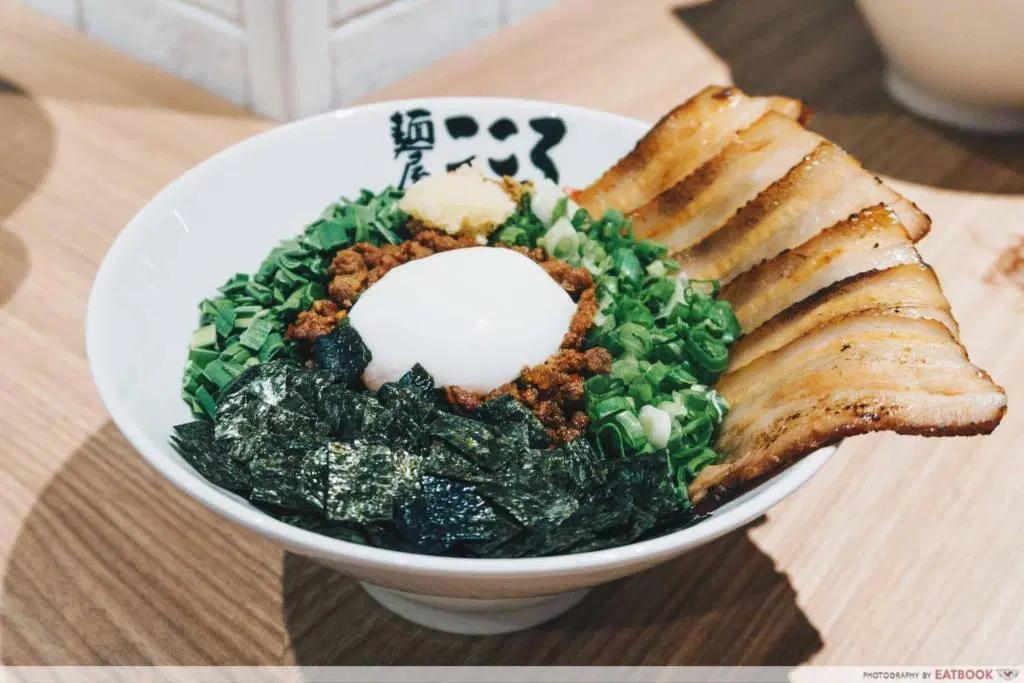 Menya Kokoro's signature Tokyo Maza Soba ($12.80++ for regular, $14.80++ for large) is made with a medley of fresh ingredients: Japanese-style slow-braised chashu, minced meat sauce, ground saba fish, poached eggs, nori, green onions, leek, bamboo shoots and chopped garlic. The dish is best enjoyed by tossing everything up and coating the noodles with bits of toppings. 
Address: 3 Temasek Boulevard, #03-313, Suntec City, Singapore 038983
Opening hours: Mon-Thur 11am to 3pm, 5pm to 9pm, Fri 11am to 3pm, 5pm to 9:30pm, Sat 11am to 9:30pm, Sun 11am to 9pm
Tel: 6235 3386
Website
---
4. Tantanmen
---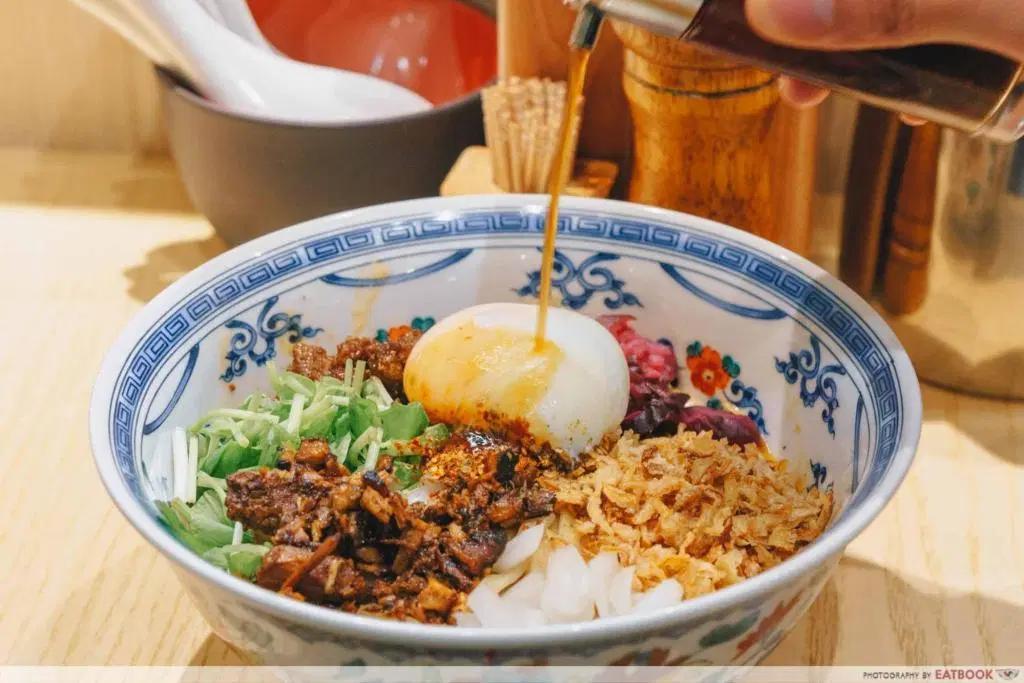 Like how ramen was introduced to Japan by the Chinese, tantanmen is also another adaptation of noodles from China. This dish is the Japanese take on Sichuan-style dan dan noodles, and has led to many iterations of this tasty dry noodle. The most important ingredient here is the chilli oil—which tends to be not as spicy as the Chinese variant but gives an accentuated punch that lifts all the flavours. 
Enishi is a hole-in-the-wall joint at Tanjong Pagar that serves up one of the best tantanmen in Singapore. There are only two Enishi restaurants in the world: one in Kobe, Japan, and another in Singapore. The Kobe outlet was awarded the Michelin Bib Gourmand in the 2016 Hyogo Michelin guide, and its Singaporean outlet serves up the same dishes here.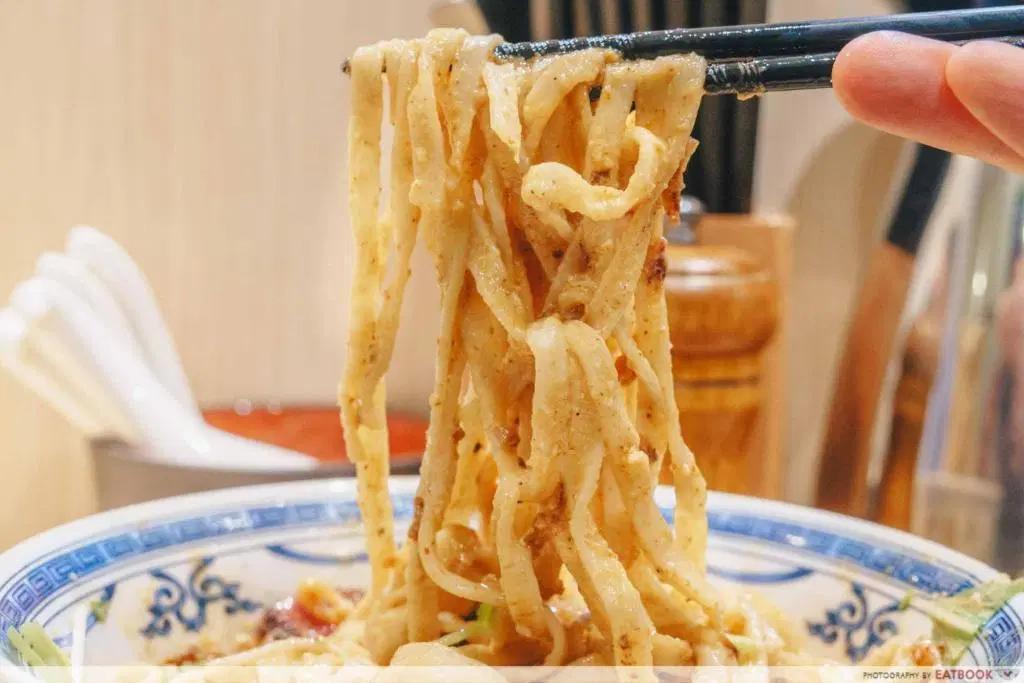 The stall's signature item is Dan Dan Noodles ($17.90+), which is a real treat for the eyes. A total of six items fill up the bowl, giving a bright burst of both colours and textures. The ingredients include shredded chashu, chilli oil, spicy minced pork, white diced onions, fried onions, pickles, and mizuna. A selection of flavoured vinegar is also given on the side. 
This dish combines sweet, salty, sour, and spicy flavours well, and in true Japanese fashion, gives a refined elegance that does not cross the fine line of being too overly assertive in flavours.
Address: 10 Anson Road, #02-85A, International Plaza, Singapore 079903
Opening hours: Mon-Fri 11am to 3pm, 6pm to 10pm (last order at 9:30pm), Sat 11am to 3pm
Website
---
5. Udon
---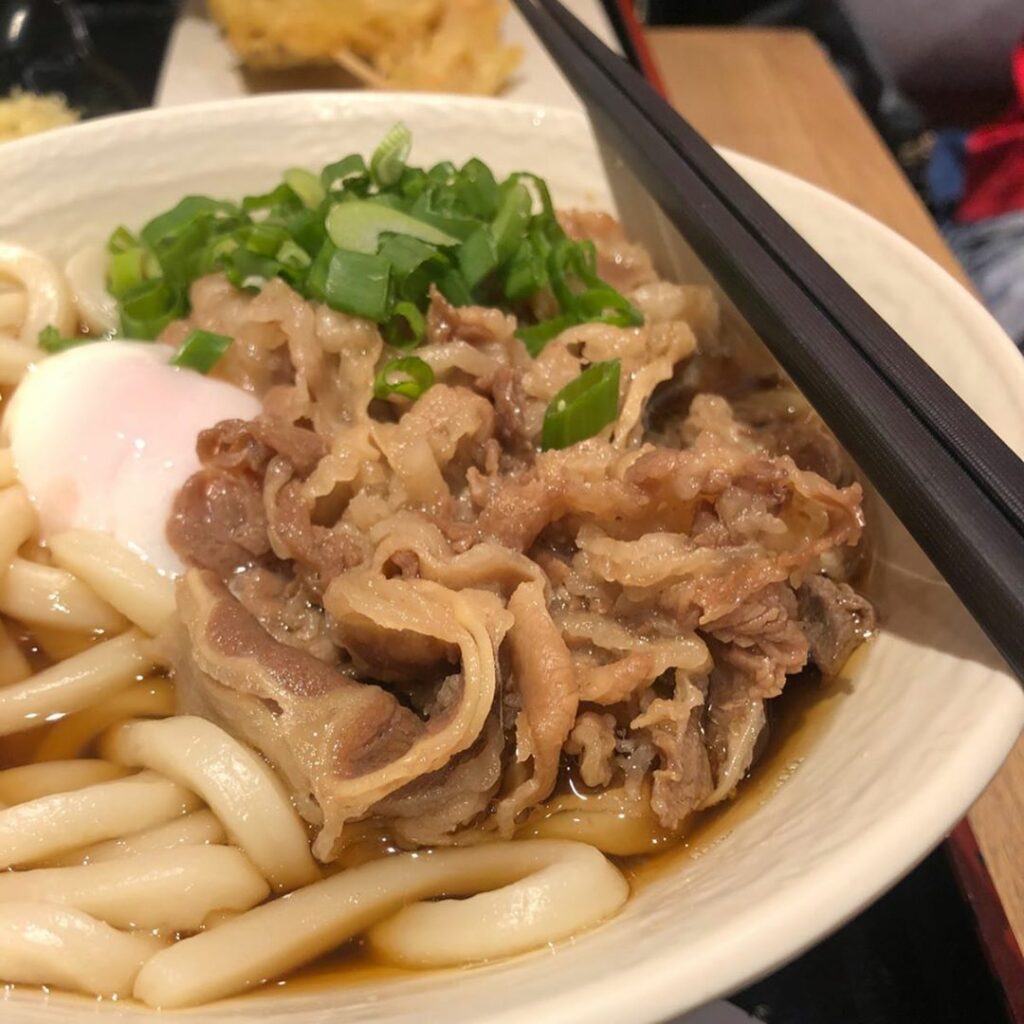 Image credit: @nonaestheticfoodpics
Udon is a thick noodle that's made from wheat flour. It has a slippery texture and a slight chew that makes it great when paired with soups of softer flavour profiles. As a result, it's commonly served plainly in dashi or a shoyu-based broth. 
Udon is a huge thing in Japan, and the prefecture of Kagawa is known for their famous Sanuki udon, a type of chewy udon noodle. There are more than 700 udon restaurants in Kagawa alone, and its popularity has even led to the anime Poco's Udon World. Those who want to learn more about udon should give this tear-jerking series a try.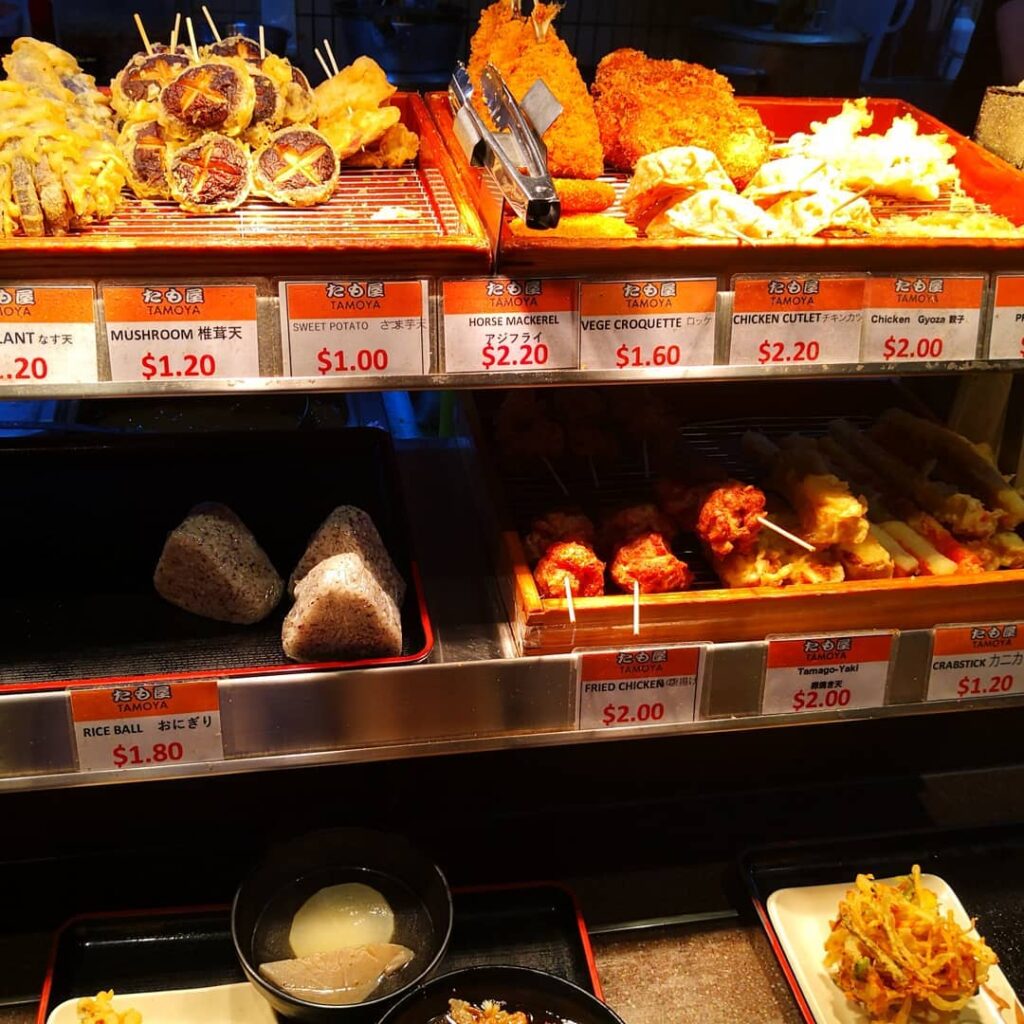 Image credit: @jeffdreamhome
Tamoya Udon & Tempura is one of the first names that comes to mind for udon in Singapore. This Japanese-owned outlet was founded in Sanuki, and is known for their affordably priced noodles and tempura that come in generous portions. 
A popular option here is the Beef Udon ($10.80+), which is packed with free-flow tempura bits, seaweed, spring onions, and thinly sliced beef. Diners can also take customise their Japanese noodle dishes with a wide variety of tempura and fried dishes such as sweet potato, croquette, and prawn. 
Address: 68 Orchard Road, #06-11/12, Plaza Singapura, Singapore 238839
Opening hours: Mon-Thurs 11:15am to 2:30pm, 5:30pm to 9pm, Fri-Sun 11:15am to 9:30pm
Tel: 6261 6182
Website
---
6. Soba
---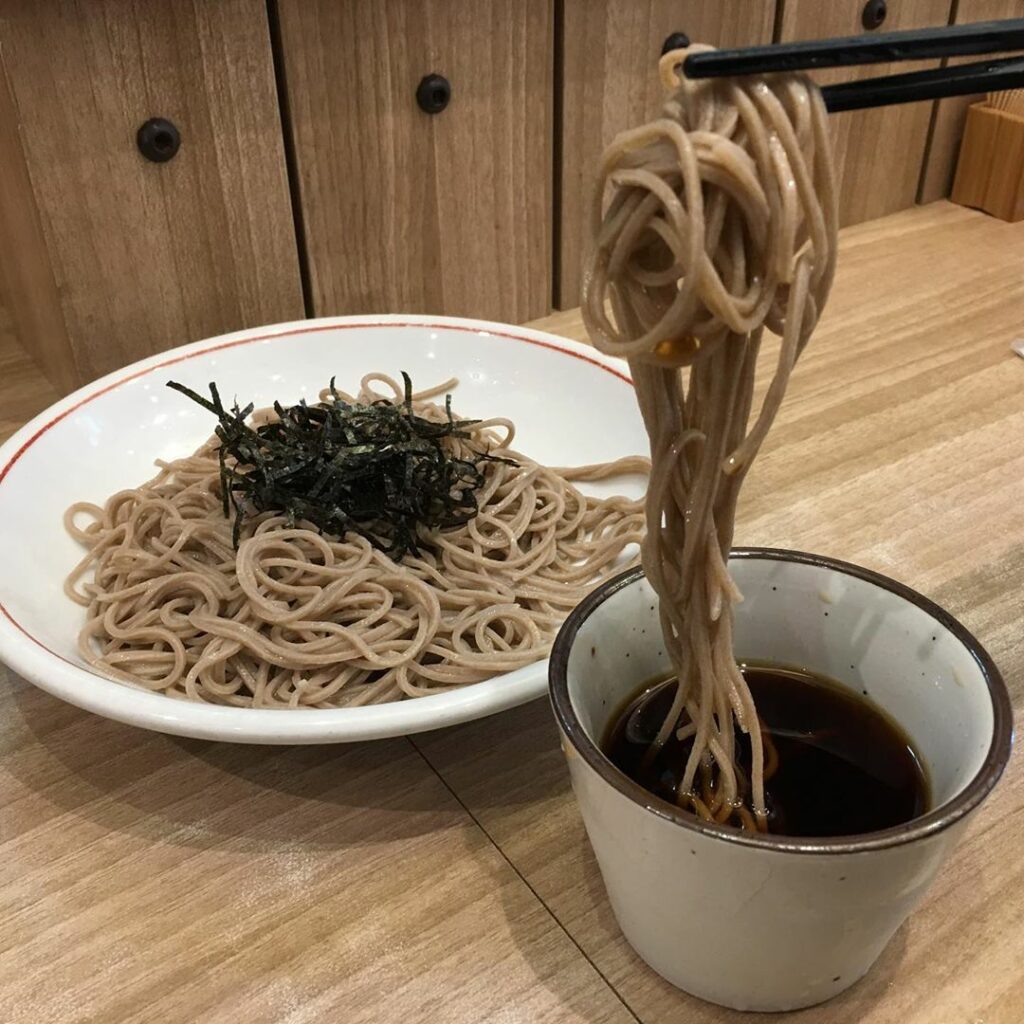 Image credit: @tokyosoba
Compared to its thicker udon cousin, soba is the thinnest noodle you can use in your Japanese noodle dishes. And unlike others that are usually made from wheat flour, this elegant noodle is made from buckwheat. This crop contains all eight essential amino acids that are required for muscle building, and is great for vegetarians looking to balance out their diet. 
Soba noodles can either be served hot or cold. The hot variety is served in a large bowl, similar to ramen, while cold soba is served with a small bowl of dipping sauce. One thing to note when eating the cold variant is to not let the noodles soak up the sauce for too long. Instead, it's recommended to give them a brief dunk and slurp them up quickly.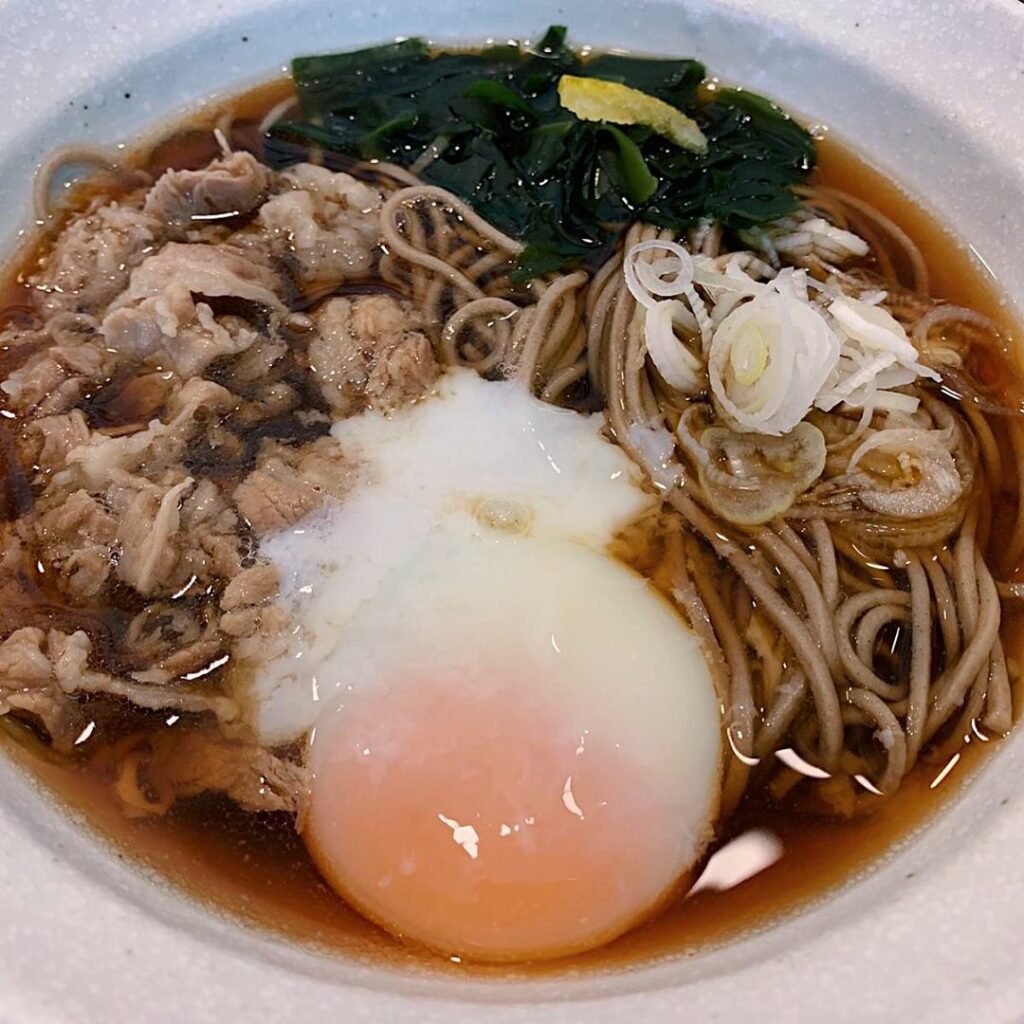 Image credit: @michgoodfoods
The beauty of soba is that it can be found in both casual eateries and upscale restaurants. Tokyo Soba is a speciality soba joint at Tanjong Pagar, and is also one of my favourite places for this addictive noodle. The restaurant has two other outlets in Tokyo and Nagoya, and the recipes used here are the same as in Japan. 
Prices are pretty affordable, and the restaurant offers plenty of different toppings to go with the noodles. I would recommend going for the crowd-favourite Hot Soba with Braised Pork Belly and Japanese Leek ($11+), a comforting well-balanced bowl of noodles that's perfect on a cold rainy day.
Address: 12 Gopeng Street, #01-16, Icon Village, Singapore, 078877
Opening hours: Daily 11:30am to 10:30pm
Tel: 6410 9353
Website
---
7. Hakata Tonkotsu Ramen
---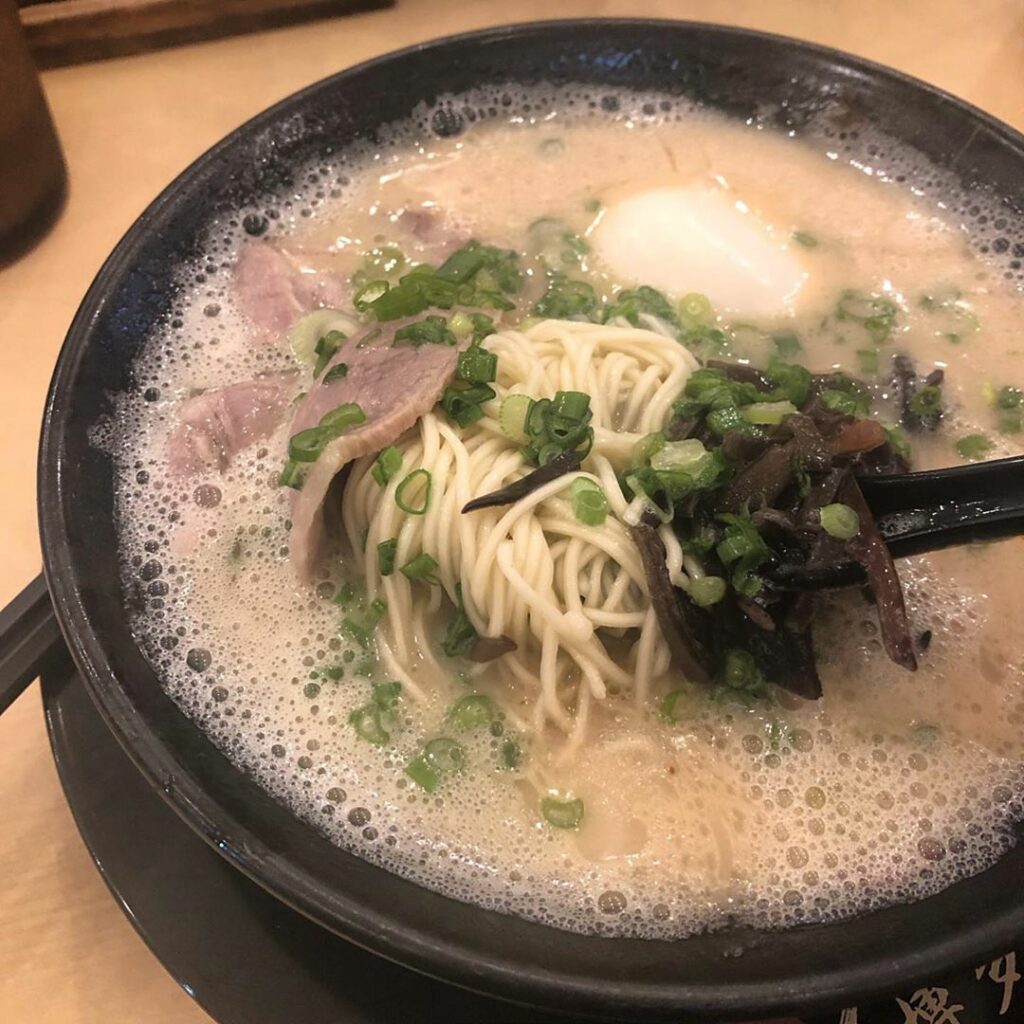 Image credit: @honesthiccups
There are many different varieties of ramen, but the most popular variant in Japan and around the world is Hakata tonkotsu ramen. Hakata is located in Fukuoka, which is also home to the tonkotsu ramen. This ultra-creamy pork bone broth takes days to cook, and has won the hearts of many with its irresistibly thick and creamy broth. A bowl of Hakata ramen is simple, and consists of thin noodles, a slice of chashu, and the pièce de résistance: tonkotsu broth. 
One thing to note when ordering your ramen is the tare, or seasoning. The common varieties of tare are shio (salt), shoyu (soya sauce), and miso. Tare is responsible for giving the broth flavour, and the type of tare used will affect how the ramen will turn out. This is not to be confused with the ramen base, which can be tonkotsu, miso, or even chicken. 
Shio is a salt-based seasoning and amplifies the existing flavour of the broth. It does well in bringing out the natural flavours of the broth. 
Shoyu is the oldest style of tare, and adds a huge kick of umami and complexity to the broth. Its taste might be familiar to those who eat plenty of Japanese fare, as it's also commonly used in combination with other dishes. 
Miso is the strongest type of tare and gives a big dose of funky fermented flavour to the ramen broth. Some people might think that miso tare tastes like miso soup, but it's mixed with a variety of secret seasonings that give loads of character to the broth.
The choice of tare is usually down to personal preference, but I like shio for its ability to give a natural and unobtrusive taste.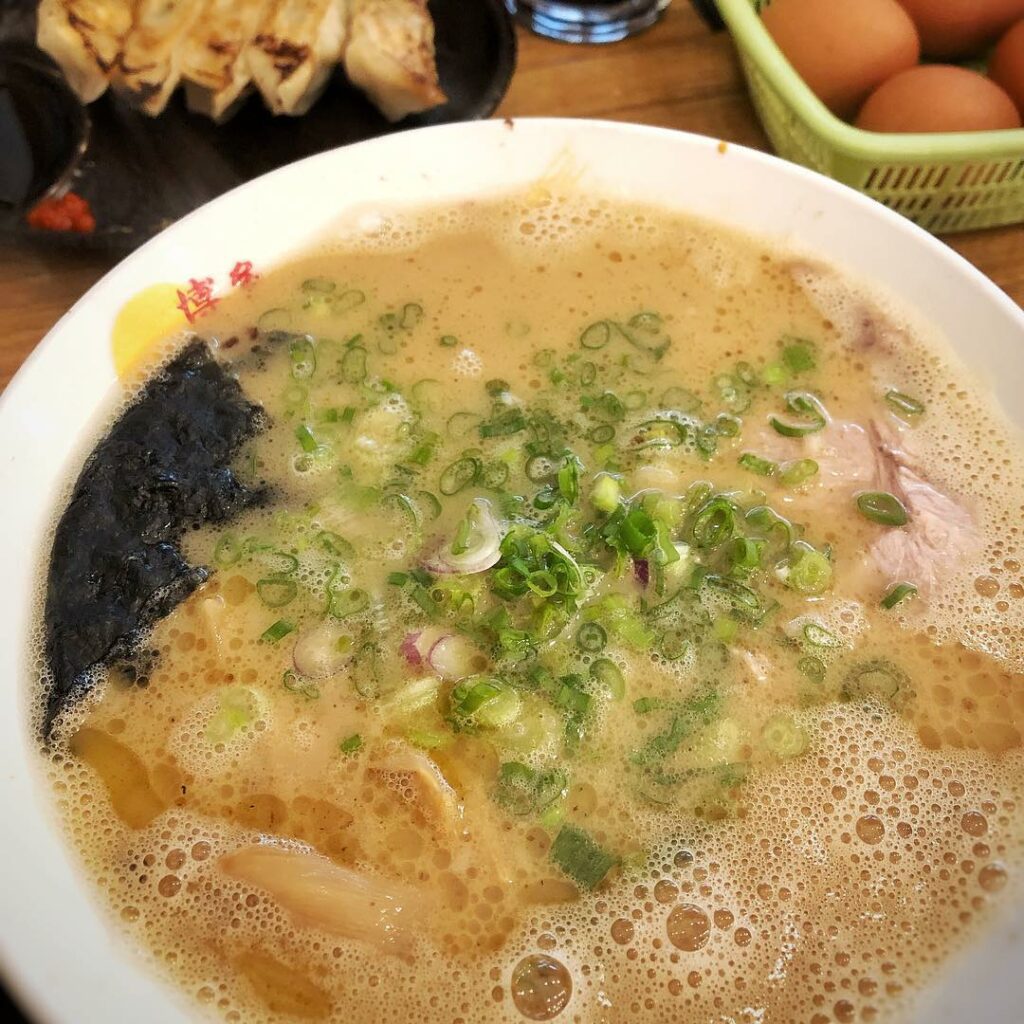 Image credit: @angel_masakmasak
Hakata ramen joints are the most popular in Singapore and there are plenty to choose from here. Ramen houses tend to charge an exorbitant $20 for a bowl of sub-par noodles, but Hakata Ikkousha at Tanjong Pagar pushes out quality ramen at wallet-friendly prices.
Tonkotsu Standard ($13+) is the crowd-favourite here, and I like how it isn't so overly creamy. Some tonkotsu joints serve up broths that would make me put my spoon down after a couple of sips. The noodles also come with a good and addictive texture, with the chashu also packing quite a substantial mouthfeel. 
Address: 7 Tanjong Pagar Plaza, #01-104B, Singapore 081007
Opening hours: Mon-Sat 11:30am to 10pm, Sun 11:30am to 9pm
Tel: 6538 1880
Website
---
8. Kagoshima Ramen
---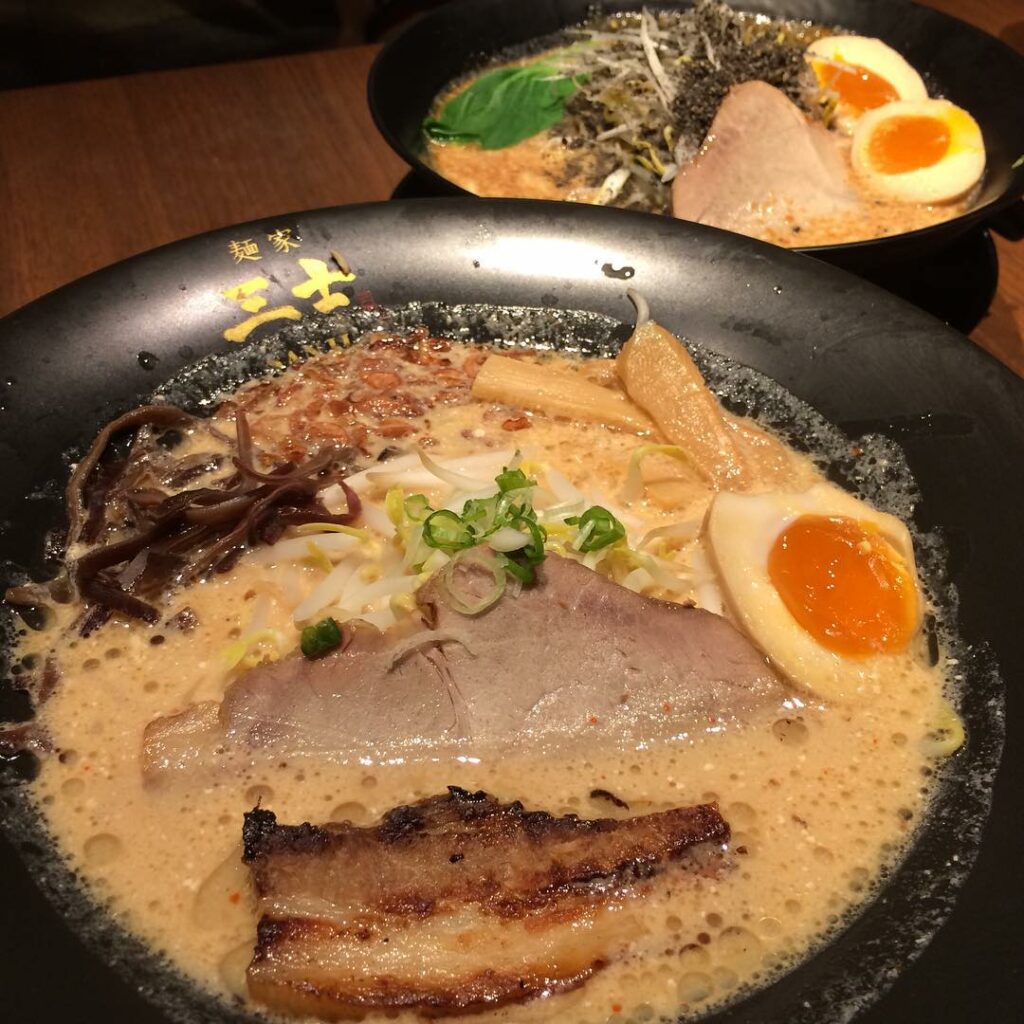 Image credit: @ngkwansing
Kagoshima ramen might look and even taste slightly similar to Hakata ramen, but this regional special combines robust pork broth with light chicken stock. For those who find Hakata ramen to be too overwhelmingly creamy, this one might be up your alley. The chicken stock cancels out the oily mouthfeel of the broth, and gives it a pleasant gentle finish.
The noodles used in Kagoshima ramen are also slightly thicker than the ones used in Hakata, and they do well in holding up against the rich broth.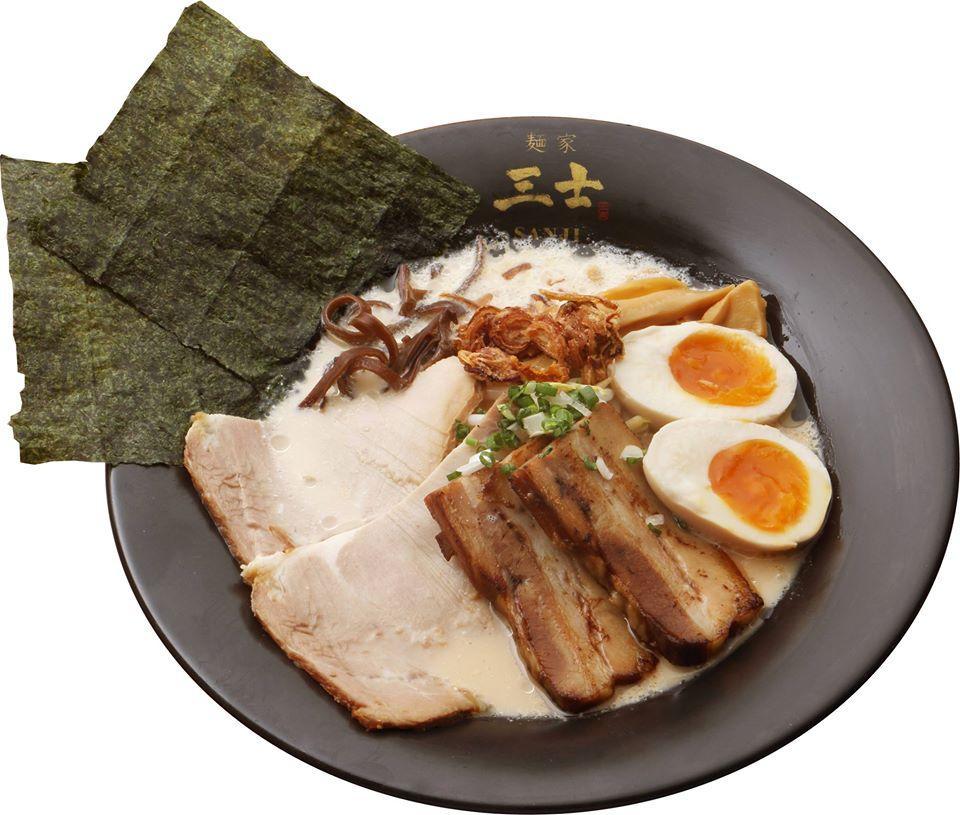 Image credit: Menya Sanji Facebook's page 
Menya Sanji is the only ramen house in Singapore that specialises in Kagoshima ramen. The stall has been around for eight years and has outlets in Japan, Guam, and Taiwan. 
The classic Sanji Ramen ($11.50++) comes with the standard ramen toppings of chashu, bamboo shoots, beansprouts, black fungus, and sliced leeks. My experience here has been hit and miss, with some visits being impressive while others appearing lacklustre. Still, I can't deny the fact that the ramen here are slightly different from regular tonkotsu houses, and I would recommend them for people who're looking for something different.
Address: 1 Tras Link, #01-14, Orchid Hotel, Singapore 078867
Opening hours: Daily 11:30am to 11pm
Website
---
9. Sapporo Miso Ramen
---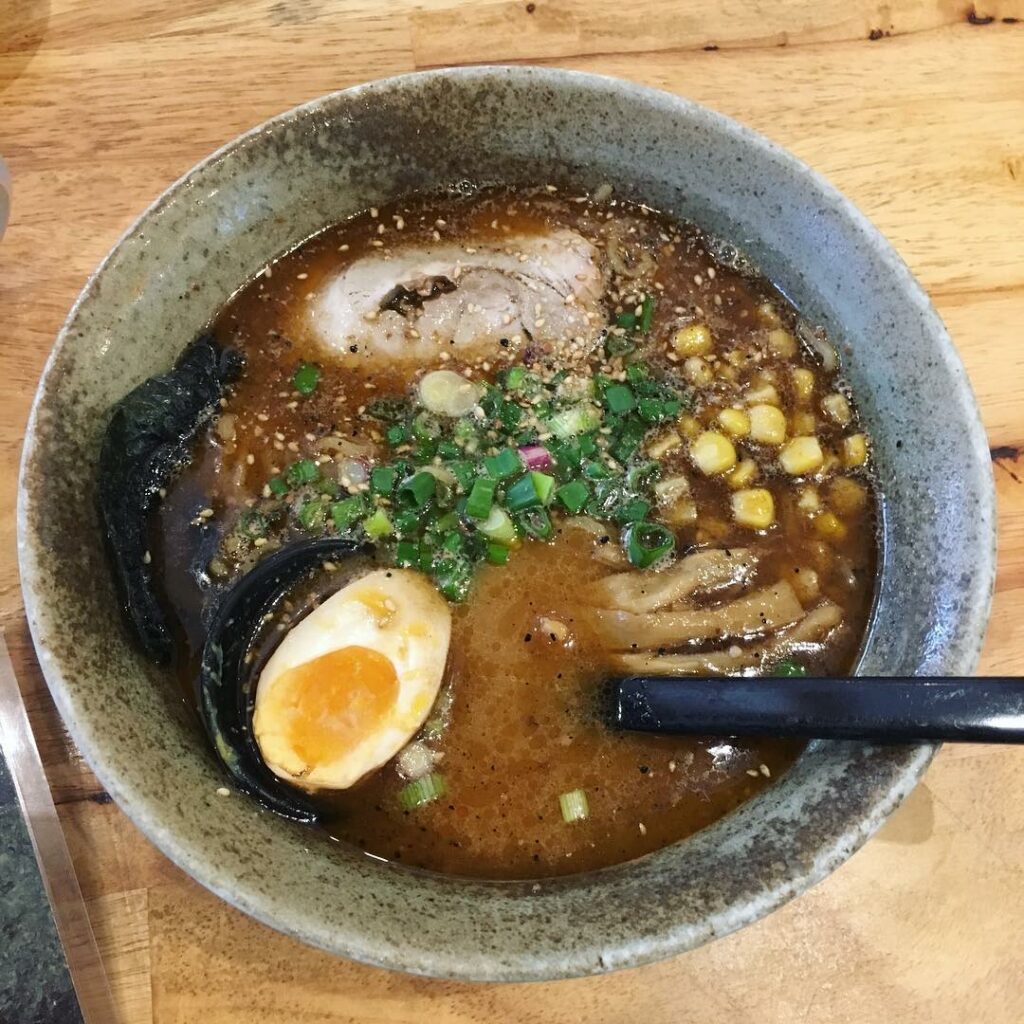 Image credit: @jonxalien
When it comes to ramen, two Japanese cities will always come to mind. Fukuoka in the South, and Sapporo in the North. While Fukuoka is famous for its tonkotsu broth, Sapporo is better known for their miso ramen. 
Miso ramen has a relatively young history as compared to its tonkotsu cousin. It started out in the 50s when Morito Omiya, owner of the famous Aji no Sanpei in Sapporo, invented the dish by adding noodles to pork miso soup at the request of a customer. 
After some tinkering, he came up with miso ramen. His style was characterised by wok-cooking vegetables before adding in miso soup and a clear pork broth. He also switched up his noodles, making them extra wavy to give a different texture. His ramen soon became a success, and restaurants all over Sapporo and Japan started to serve miso ramen. 
Today, most miso ramen stalls have stuck by Aji no Sanpei's technique of using the wok to add an extra layer of flavour. They've also gone further by tossing in loads of lard to their ramen to give a deep and intense profile. The result is a fatty and rich bowl of noodles that's filled with multiple levels of flavours.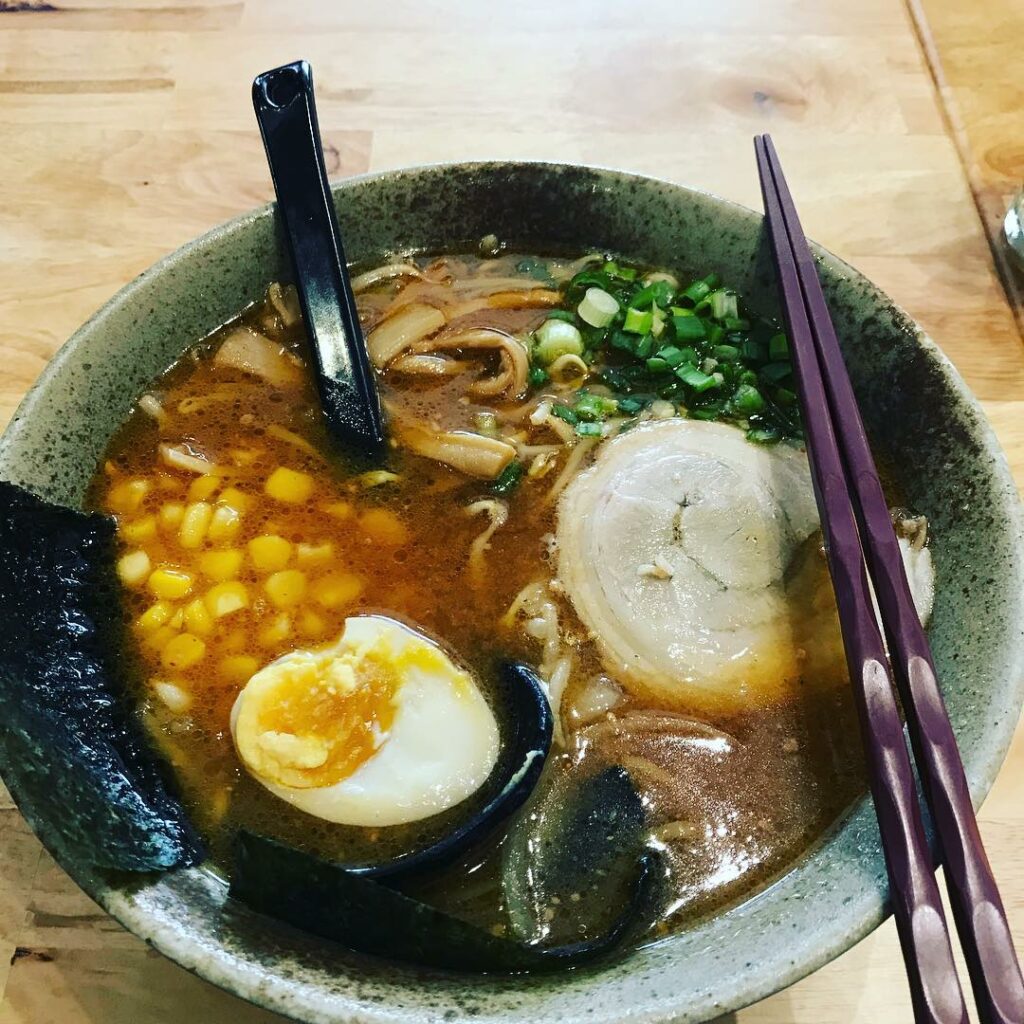 Image credit: @belindalauu
Before the ramen wave that brought Keisuke and Ippundo, Sapporo Ramen Miharu was one of the few dedicated ramen houses in town. The stall has moved around quite a bit, and they've recently relocated to South Beach Tower while renaming themselves to Kinya Izakaya & (Miharu Sapporo) Ramen. 
Diners will still be able to get a taste of the stall's signature Tonkosen Sapporo Miso Ramen ($18++). Besides the usual ramen toppings, it also comes with a large spoonful of buttered corn, a Hokkaido speciality, that gives a nice bit of sweetness. 
Those who are accustomed to the regular Hakata-style will find this version to be saltier and packing a lighter body. However, the varied flavours and funky miso flavour might make you a miso ramen convert.   
Address: 26 Beach Road, #B1-22, South Beach Tower, Singapore 189768
Opening hours: Daily 11:30am to 2:30pm, 5:30pm to 11pm
Tel: 6733 8464
Website
---
10. Toripaitan Chicken Broth Ramen
---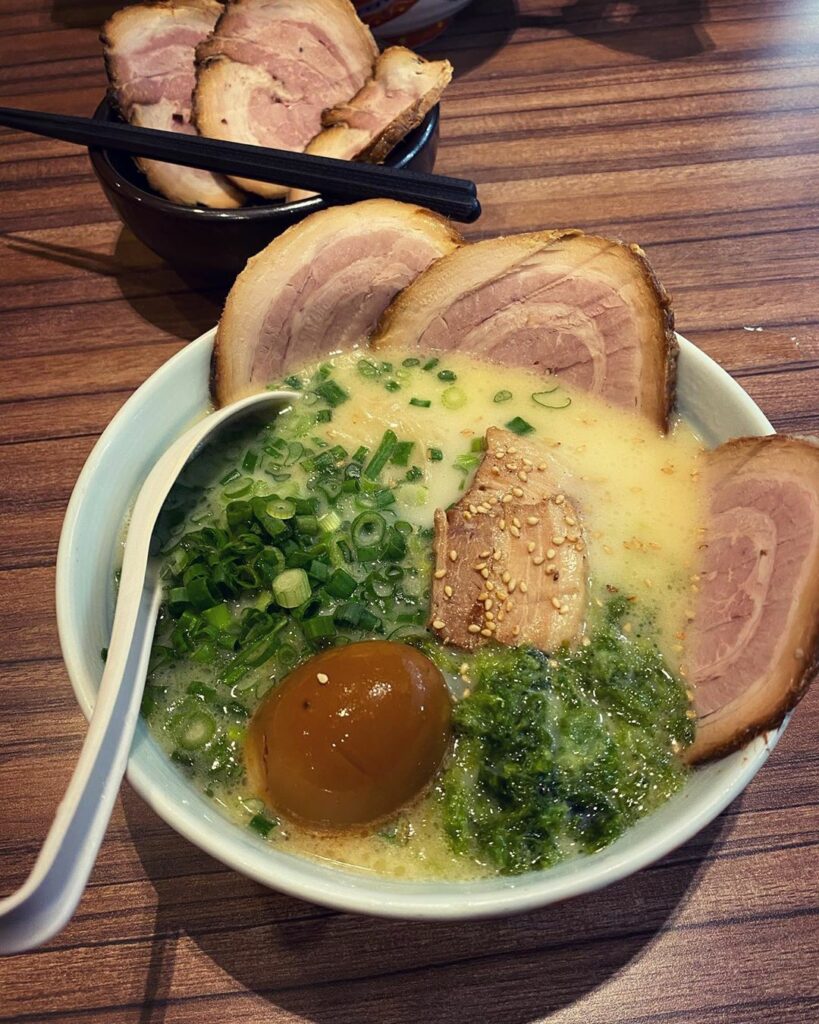 Image credit: @thadd88
Toripaitan ramen, or chicken ramen, is one of the few Japanese noodle dishes that divides ramen lovers. Some say that it doesn't pack the same creamy and robust taste of tonkotsu, while others value its lighter and cleaner flavours. It's characterised by a signature golden-yellow hue, which is incredibly hard to maintain as the colour and taste changes as it cooks.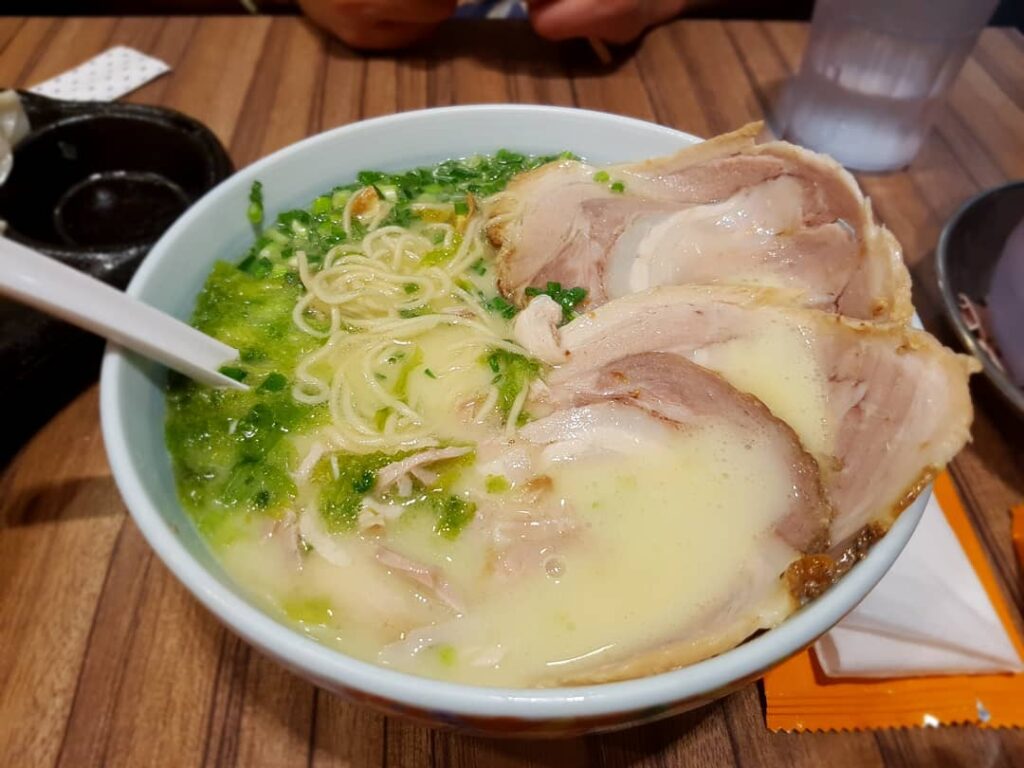 Image credit: @yardis
Marutama Ramen is the local authority on chicken ramen in Singapore, and has been around as long as Sapporo Ramen Miharu. Hailing from Tokyo, it also has outlets in Indonesia, Malaysia, and Thailand. 
Marutama Ramen ($15++) is the standard order here, and it has a gentle and mellow taste that makes it quite pleasurable to sip up. However, when comparing this dish with other ramen out there, I would prefer the trademark punch of heavy flavours that make regular tonkotsu ramen addictive.  
Address: 6 Eu Tong Sen Street, #03-90/91, The Central, Singapore 059817
Opening hours: Sun-Thurs 11:30am to 9pm. Fri-Sat 11:30am to 9:30pm
Tel: 6534 8090
Website
---
Look out for these Japanese noodle dishes in Singapore
---
With so many exciting Japanese noodle dishes to choose from, there ought to be something for everyone. A thing to note for ramen: if you don't fancy a certain type of broth or tare, give the others a try. Who knows, you might just be a convert.
For more exciting food guides, be sure to check out these 10 underrated steak cuts or our introduction to quinoa! 
10 Underrated Steak Cuts Such As Flat Iron Steak & Pope's Eye And Where To Get Them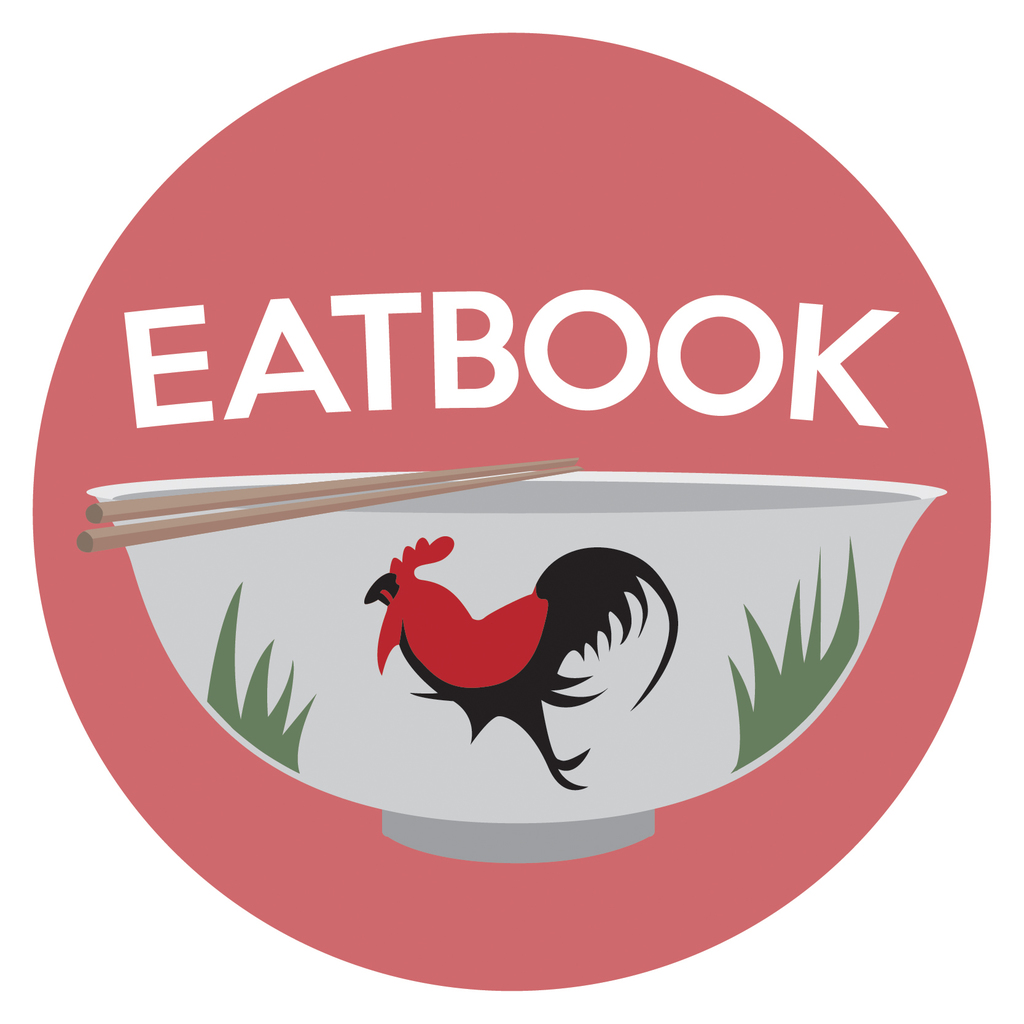 Drop us your email so you won't miss the latest news.