Jin Xi Lai (Mui Siong) at 7th Mile Coffeeshop
It used to be that you'd have to be in front of Jin Xi Lai (Mui Siong) Minced Meat Noodle at Jalan Besar super early—7:30am, to be exact—to get your fill of their super popular BCM with pork liver soup, which sells out before they close at 2:30pm. They expanded to Tampines and Bukit Merah, but now there's one more location you can head to at the 7th Mile Coffeeshop near Beauty World MRT Station.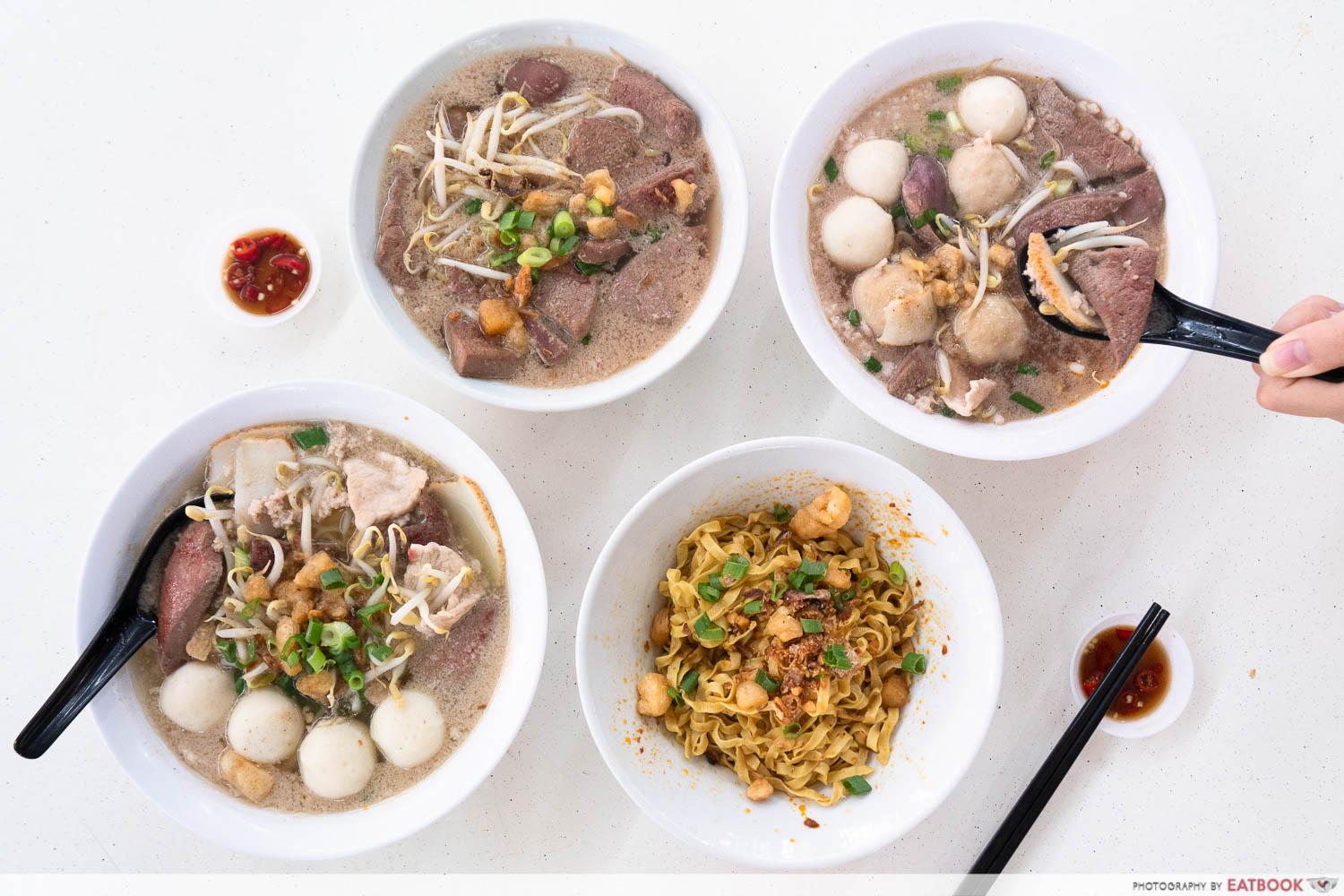 ICYMI, the BCM stall makes their bak chor mee according to a recipe that's more than 50 years old, but what they've been most popular for is the ultra-thicc slices of pork liver in soup that you'll get with any order of Signature Minced Meat Noodle ($4.80).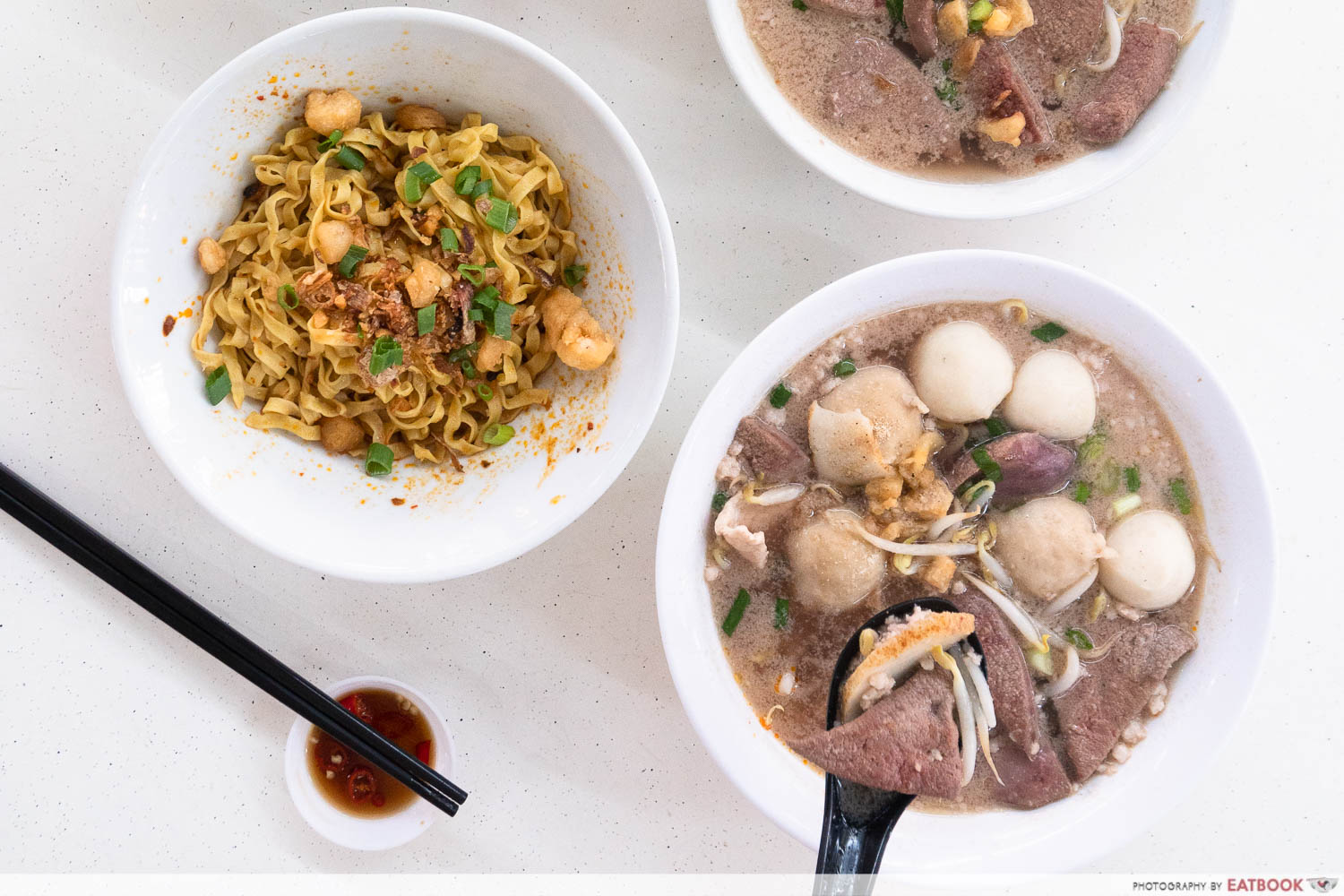 It's great value-for-money, because that bowl of soup comes with fishballs, fishcake, pork liver, and pork slices. You can also add on pork balls ($2) to sample every ingredient they have.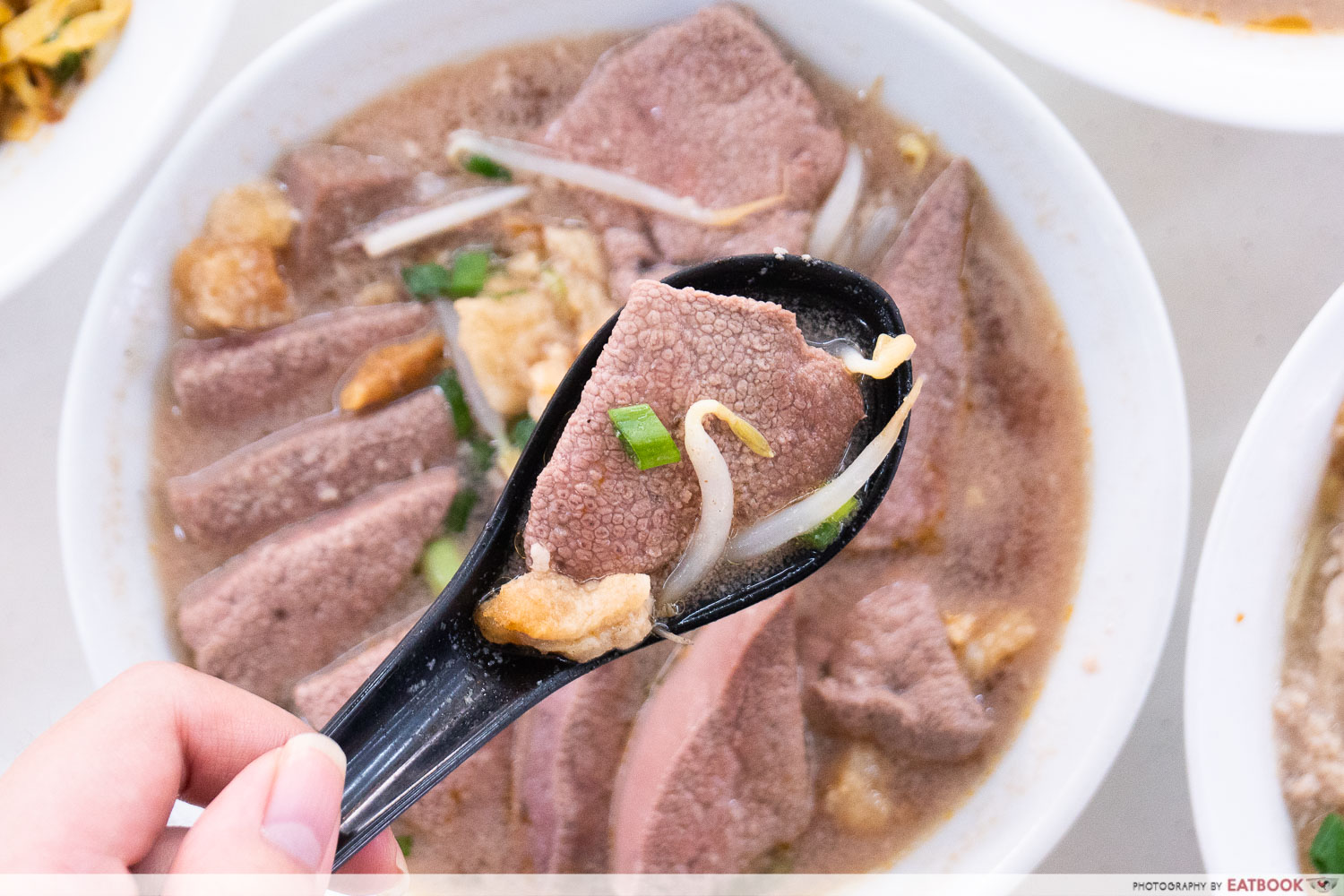 If you're a massive liver fan, go for the Pork Liver Noodle ($5), which will come with your choice of BCM dry or in soup; otherwise, just get a bowl of Pork Liver ($4.50), although this will only have six slices of the creamy innard.
Of course, if you're a non-liver lover accompanying your pals, there's Handmade Fishball Noodle ($4.50) on the menu too. But our writer, who was never much of a liver-eater, found the pork liver at Jin Xi Lai (Mui Siong) Minced Meat Noodle to be a gamechanger for her.
Jin Xi Lai Mui Siong Minced Meat Noodle Review: 50-Year-Old BCM Stall With Pork Liver Soup
Where the typical pork liver you get with your usual BCM is sliced thin, and most often cooked to a dry, dark purplish, and metallic-tasting finish, the liver here is finger-thick. Our writer also described it to be soft and melty within, so this liver might really change your mind.
Check out our guide to foodie haunts around Beauty World. Otherwise, head to Eng Kee's new Beauty World outlet for a hit of their fried chicken wings!
Famous Eng Kee Chicken Wings To Open At Beauty World, $1.30 Per Piece
Address: 18 Toh Yi Drive, #01-97, 7th Mile Coffeeshop, Singapore 590018
Opening hours: 8am to 6pm, days TBA
Tel: 6466 0833
Jin Xi Lai (Mui Siong) Minced Meat Noodle is not a halal-certified eatery