Joy Luck Teahouse's limited edition KITKAT egg tarts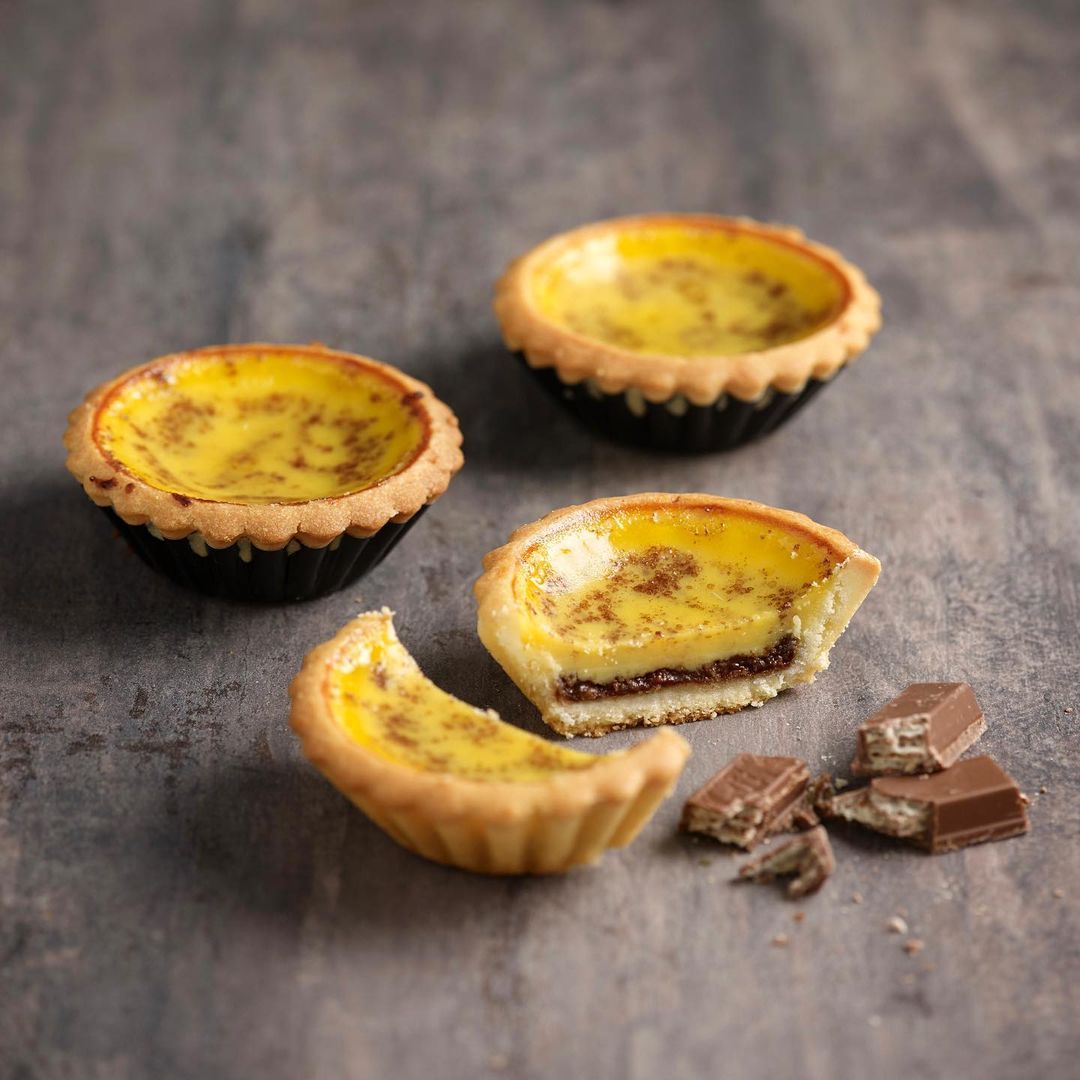 Image credit: @joyluck.teahouse
Popular cha chaan teng Joy Luck Teahouse has collaborated with our childhood favourite brand, KIT KAT, to launch KITKAT egg tarts that are available in stores from now till 31 December.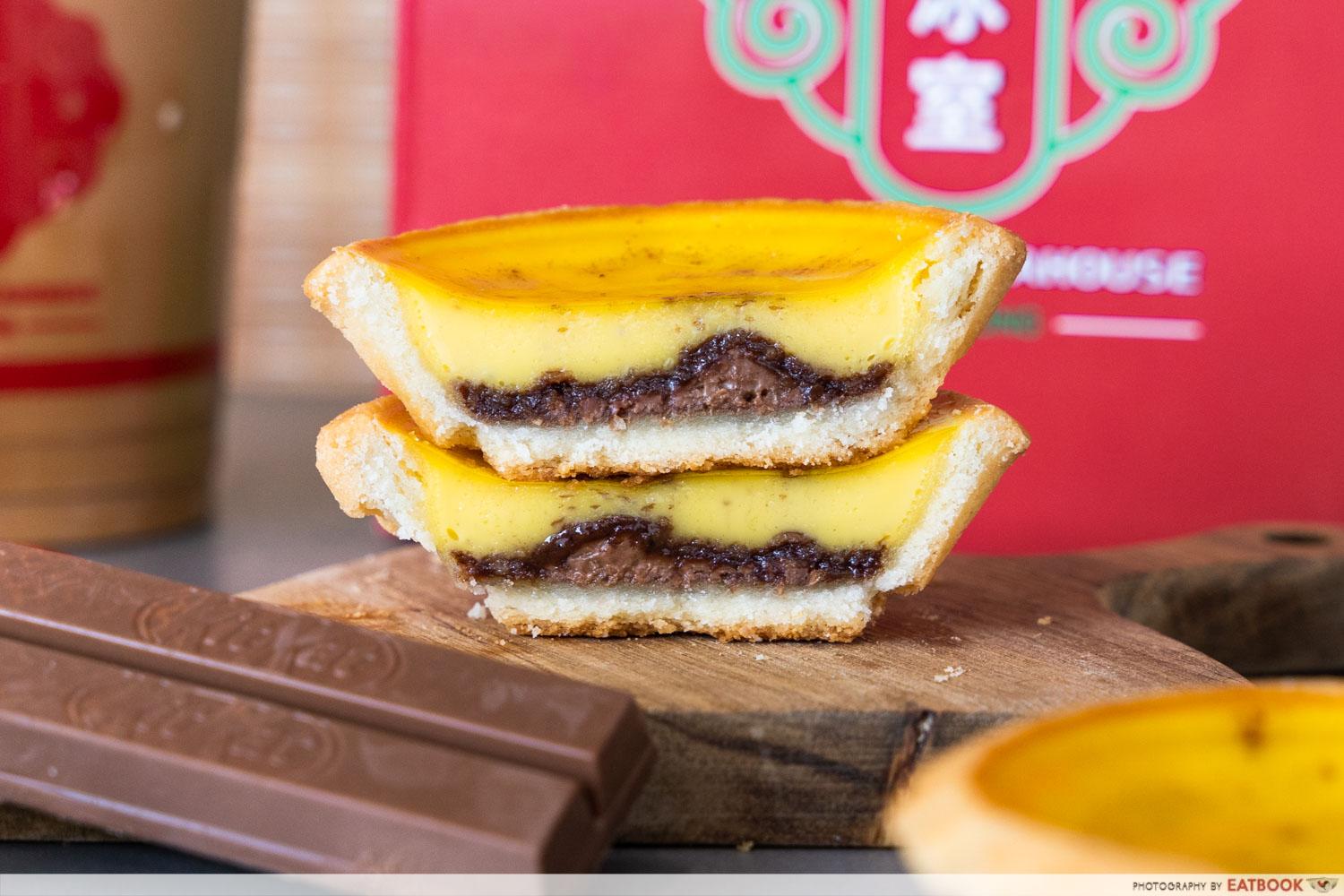 Each Egg Tart Made With KITKAT is priced at $2.80, and sees a creamy layer of egg custard with KITKAT spread nestled in a buttery cookie crust. You will find bits of chocolate wafer within this dessert, giving it an extra crunch with every bite. 
The Wrap Has Strawberry Kueh Pie Tee, Popiah With Chicken Floss And More At Telok Ayer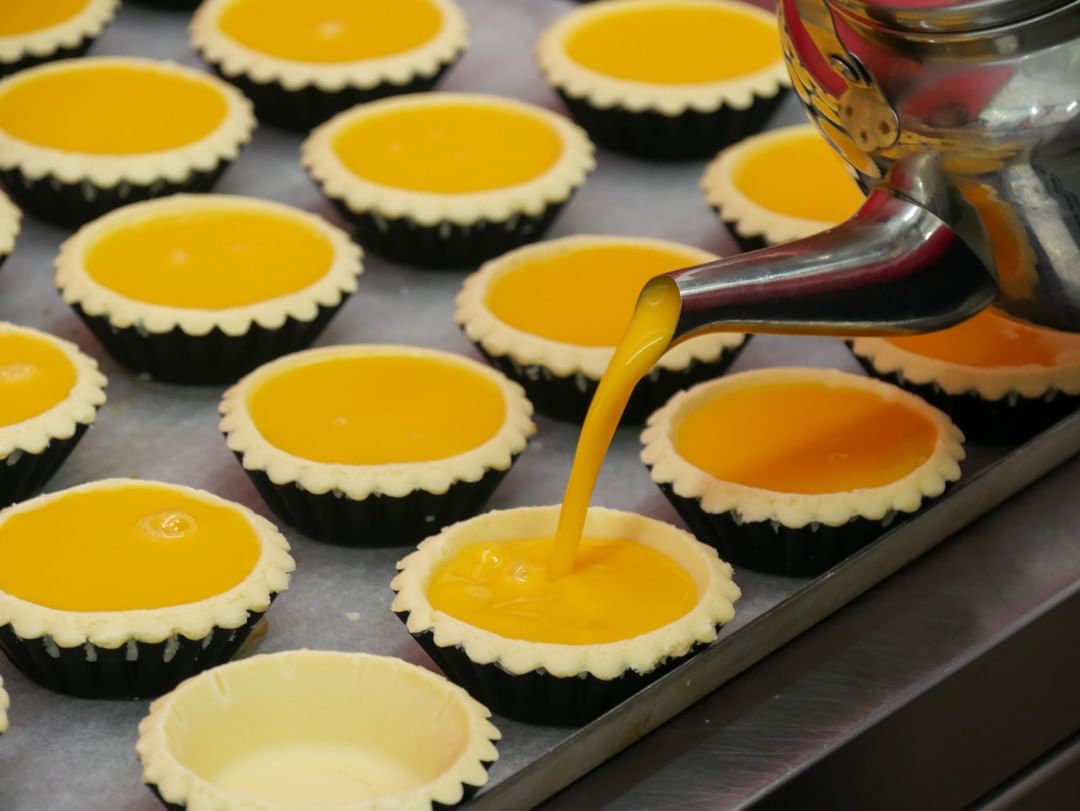 Image credit: @joyluck.teahouse
For a little bit of everything, opt for the Festive Bundle Deal ($29.90) that includes four Egg Tarts Made With KITKAT, four Pineapple Buns, and four fragrant cups of Hong Kong-Style Milk Tea.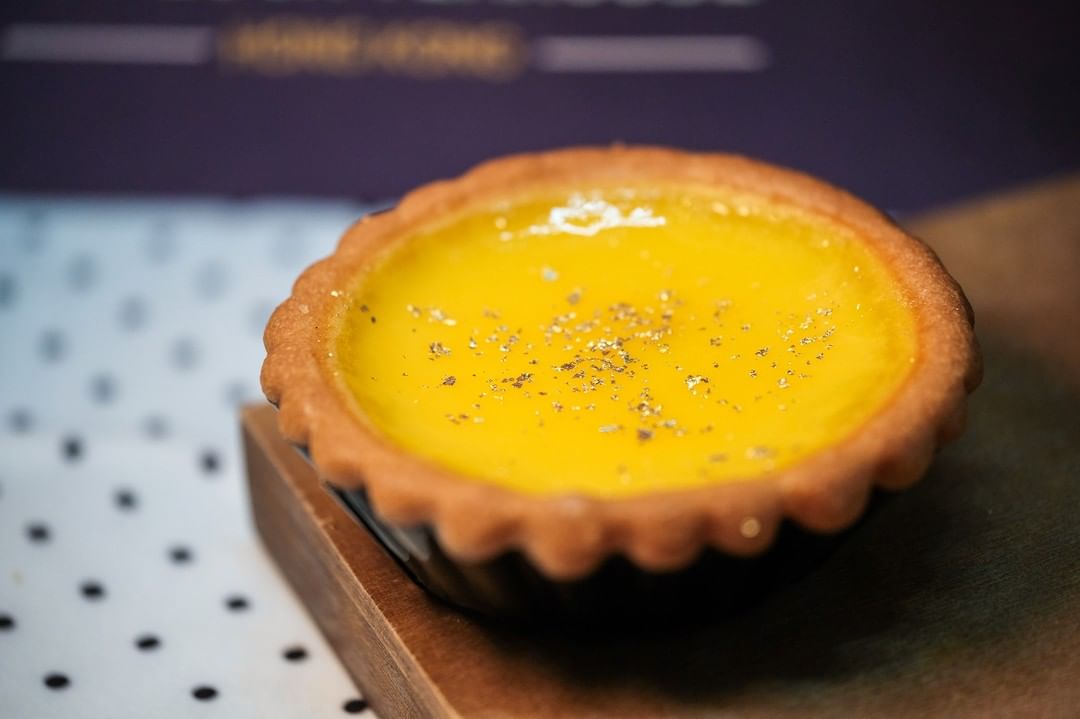 Image credit: @joyluck.teahouse
Alternatively, zhng up your Instagram feed with their new Carat French Gold Flakes Egg Tart ($6). This features their signature egg tart sprinkled with edible 22-carat gold flakes that will bling with shininess under light.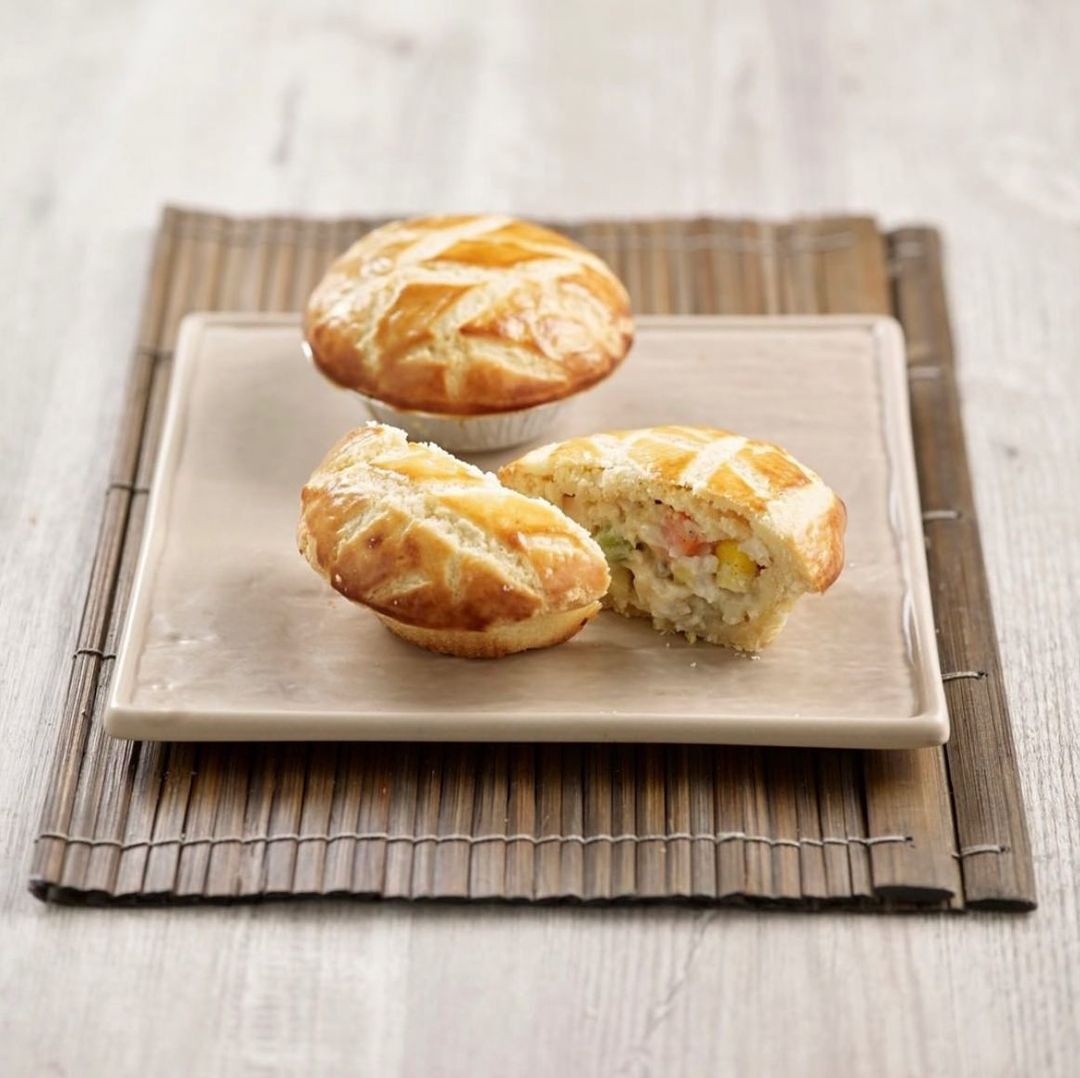 Image credit: @joyluck.teahouse
Moving on to their savoury delights, Joy Luck Teahouse recently launched a Chicken Pie ($3.20) that is packed with generous chunks of tender chicken, diced carrots, peas, potato, and corn. These ingredients are coated in a creamy bechamel sauce and encased within a decadent crust.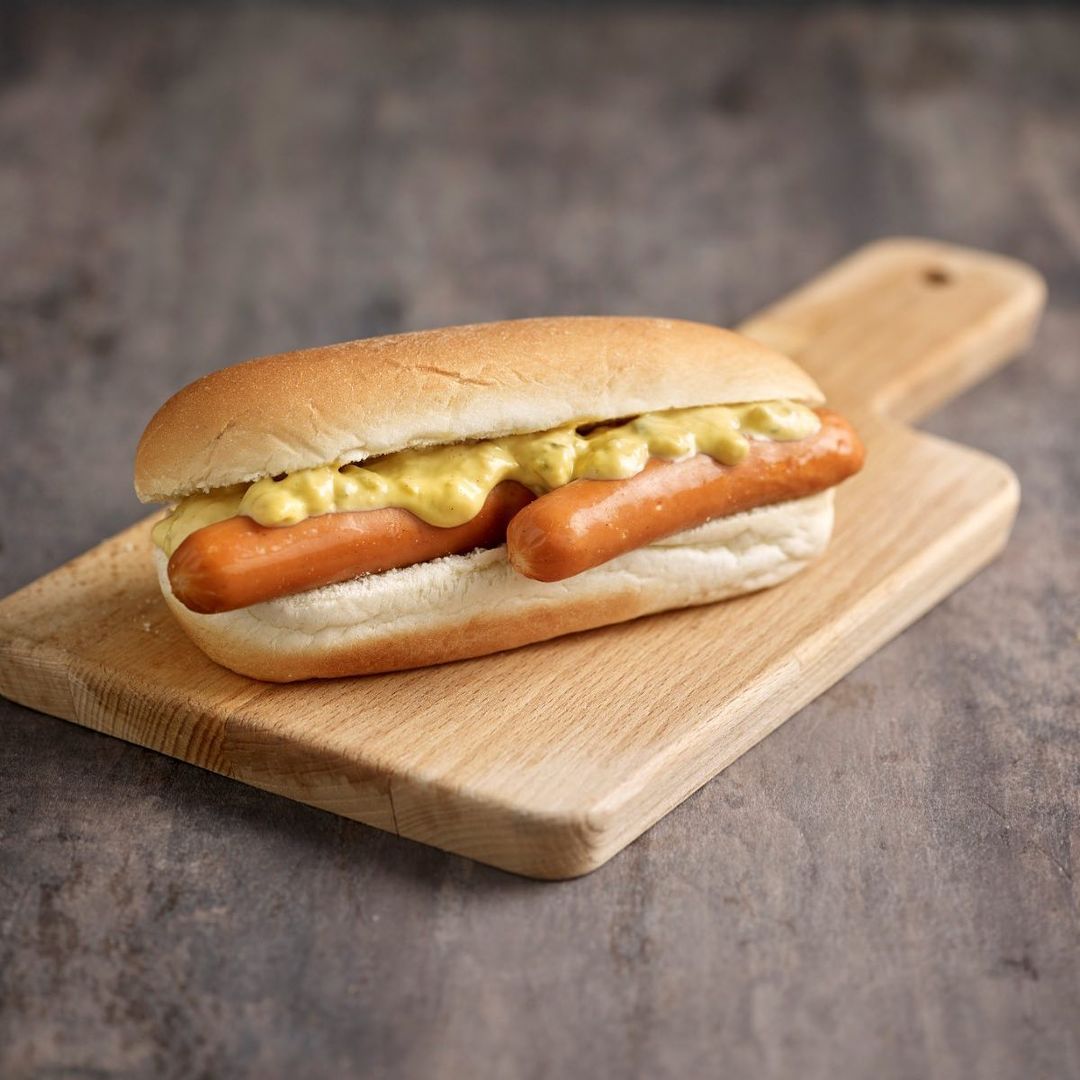 Image credit: @joyluck.teahouse
Besides their chicken pie, they also have a HK Twin Sausage Bun ($3.20). Two umami-packed chicken sausages are doused in a mustard-based sauce, and sandwiched between two lightly-toasted hotdog buns. 
Do note that their limited edition KITKAT egg tarts will only be available till the end of the year, so mark your calendars if you would like a taste of this unique delight! 
McDonald's Angus Mushroom Supreme Finally Returns For A Limited Time, Has New Sea Salt McFlurry Too
For more food news, check out the grand return of McDonald's Angus Mushroom Supreme, and the new Sea Salt McFlurry! Alternatively, check out the strawberry kueh pie tee and chicken floss popiah from The Wrap. 
Featured image adapted from @joyluck.teahouse