---
What to eat at Kent Ridge
---
Previously known as Pasir Panjang Park, Kent Ridge Park was renamed in honour of the duke of Kent who visited the ridge in 1952. It is situated between the Singapore Science Park and the National University of Singapore (NUS). Unless you are a student at NUS or live around the area, Kent Ridge is probably not a place that you'd frequent.
In fact, Kent Ridge is home to many food spots that are #WorthTheCalories. Here we highlight 10 Kent Ridge food places to bring your friends and family for your next makan session.
---
1. Empress Porridge
---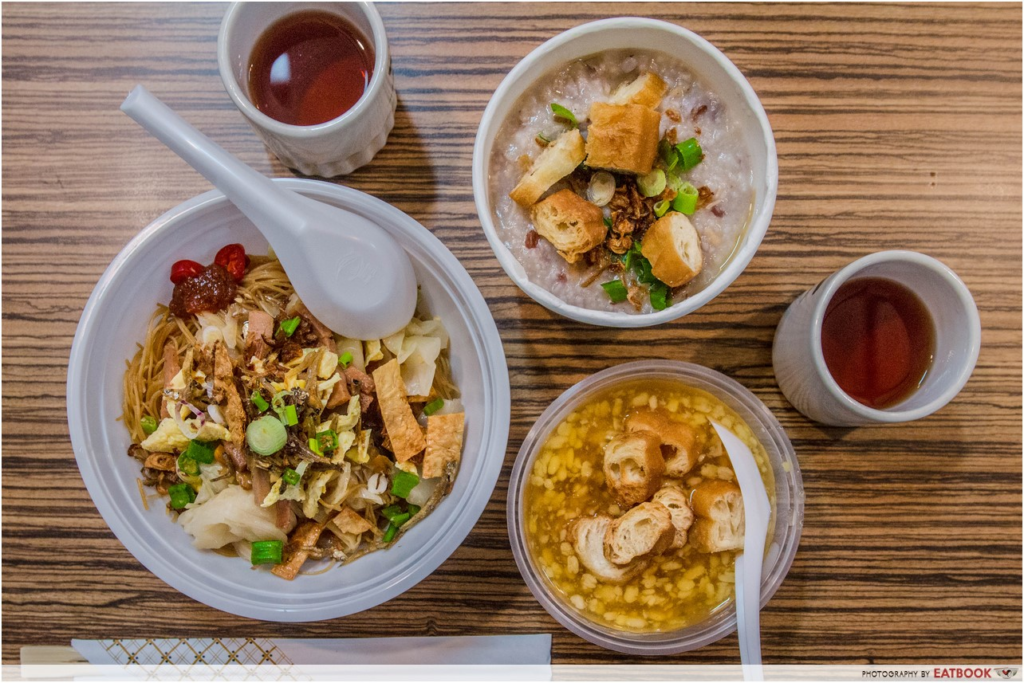 Healthy food always gets a bad rep for being boring or unappetising. However, food at Empress Porridge may just change your perception that healthy food is tasteless. This family-owned eatery serves nutritious bowls of porridge that are hearty and comforting.
The Empress Porridge ($4) is the only item that is fixed on the menu. This thick porridge is definitely not just rice and water; it is a mixture of brown and white rice, cooked with dried scallops, cuttlefish, dried shrimp, braised peanuts and pork slivers. You can complete your meal with a bowl of old-school Tau Suan ($1.50) for dessert.
https://eatbook.sg/empress-porridge/
Address: 1 Lower Kent Ridge Road, #01-04, NUH Medical Centre, Singapore 119082
Opening hours: Mon-Fri 7:30am to 7:30pm, Sat 8am to 1pm
Tel: 9384 5639|
Website
---
2. Tokyo Joe
---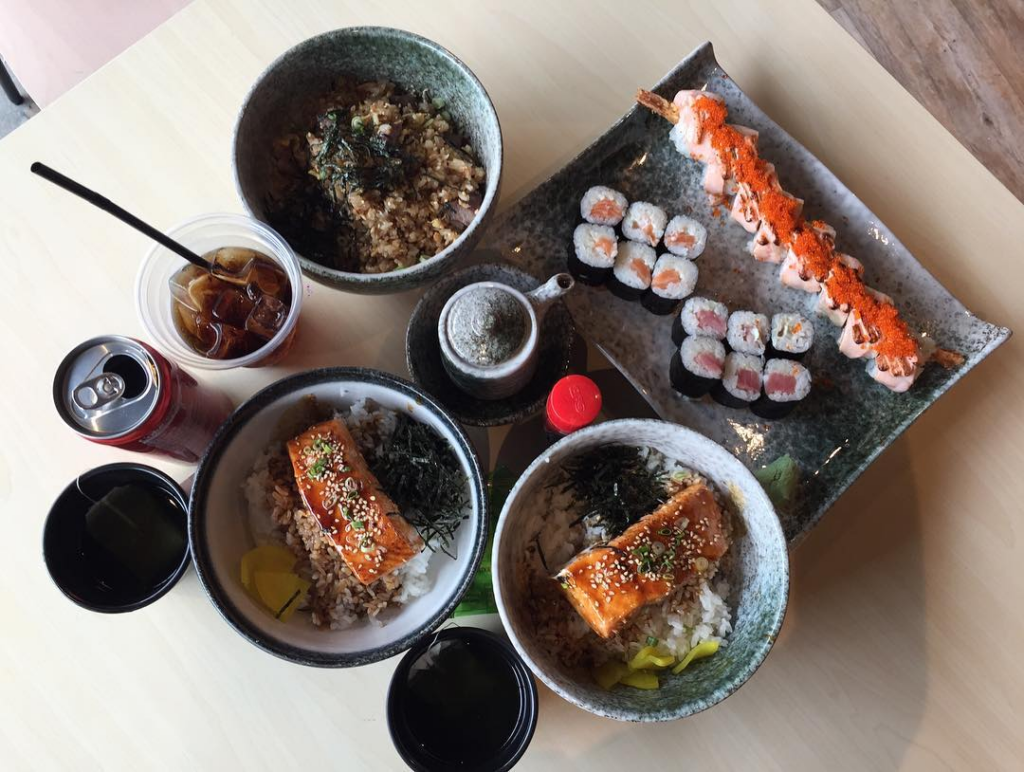 Image credit: @katherine_tsf02
 If you're up for some decent Japanese food and drinks, Tokyo Joe is the place to be. Chirashi bowls and truffled gyudons are served in the day, while you can look forward to grilled skewers and alcohol at night. The Signature Bara Chirashi ($16+), Salmon Chirashi ($13+) and Truffled Gyudon ($19+) are popular orders here. Add an Onsen Tamago to your dish for an additional $2.
Come by at night to enjoy the wide variety of yakitori options. When you're here, get their Hotate Bacon ($3+) to enjoy a delectable pairing of sweet scallop wrapped with salty bacon. 
Address: 2 Science Park Drive, #01-24, Savourworld, Singapore 118222
Opening hours: Mon-Sat 11:30am to 2:30pm, 4pm to 10pm
Tel: 6265 4428
Website
---
3. Cha Tra Mue
---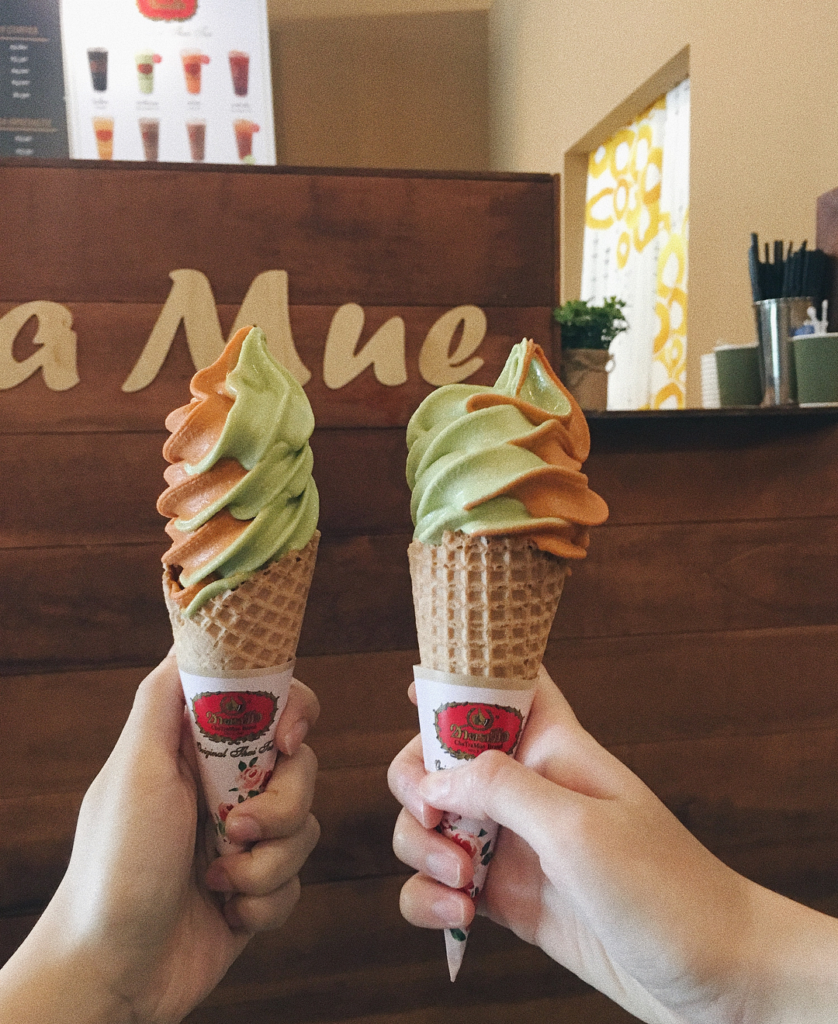 Image credit: @tatasaucez
Thailand's famous tea brand, Cha Tra Mue, opened a a dessert cafe in Singapore serving a variety of milk tea drinks and ice-cream. The soft-serves are the newest addition to their menu and have been gaining much popularity since its release. At $3.50 per serving, they're available in Original Thai Tea, Milk Green Tea, and Mixed flavours.
If you prefer something to quench your thirst, they offer three flavours of rose milk teas at $4.50 per cup. The rose milk tea has been compared to bandung but with a stronger tea taste. Go for the Green Milk Tea Ice Blended ($4.20) if you rather something more familiar in taste.
Address: 2 Science Park Drive, #01-31, Savourworld, Singapore 118222
Opening hours: Mon-Sat 8am to 5:30pm
Tel: 9429 3886
Website
Other outlets
---
4. Putera Puteri
---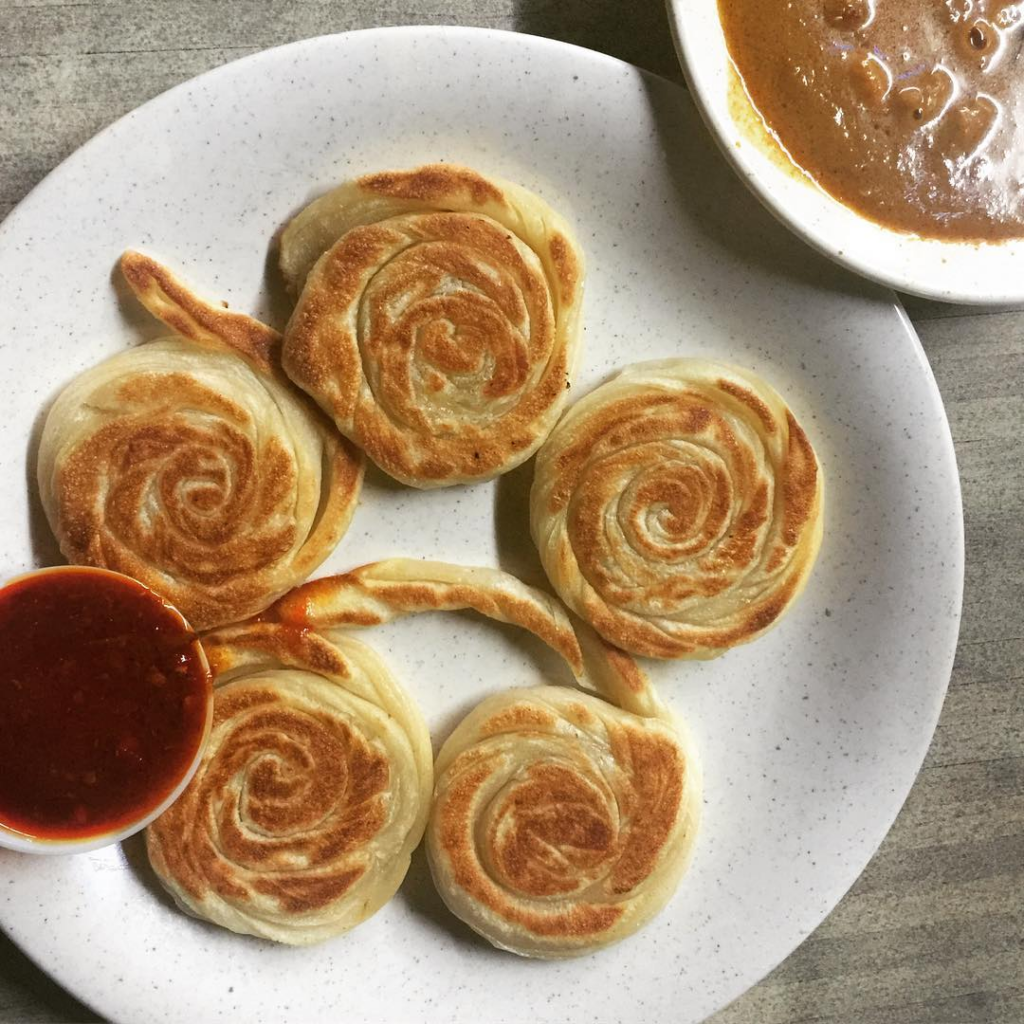 Image credit: @andrewong2024
If you have random food cravings at ungodly hours, Putera Puteri has got you covered. Open 24 hours everyday, this humble eatery boasts an extensive menu that offers rice, noodles, soups and local zi char dishes.
Dishes here go at $5 or less, and come in sizeable portions. Popular orders include the Chicken Fried Noodle Pataya ($5), Mee Soto ($4.50) and Nasi Sambal Goreng ($5). Prata here ranges from $1.50 to $3. 
Address: 14 Clementi Road, Singapore 129741
Opening hours: Daily 24 hours
Tel: 6774 3832
Website
---
5. The Pipe District
---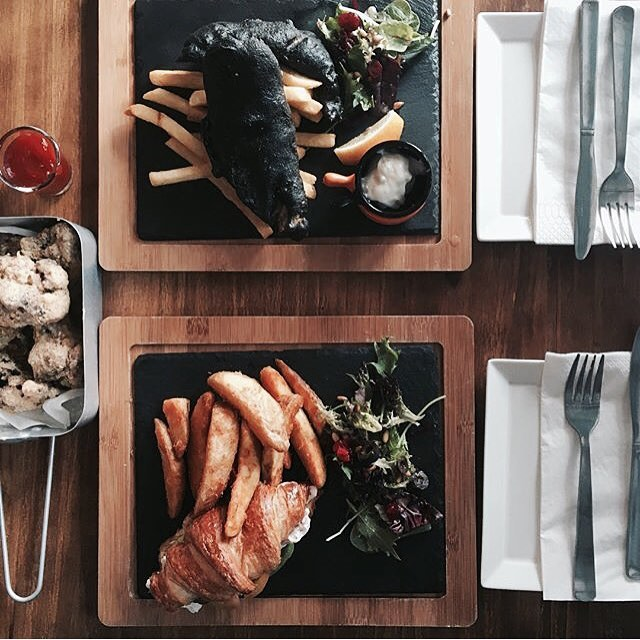 Image credit: @eatwxin
Here at The Pipe District, customers have the option of indoor or outdoor seating within an industrial-themed setting. Apart from their extensive menu showcasing modern European fare, they also offer dart machines and an outdoor bar. This makes it a great joint for a chill night with friends.
The Dark Side of Charcoal Fish & Chips is what they are known for, and you have the option of Scottish Salmon ($18++), Atlantic Cod ($20++) or Dory Fish ($14++). If you are looking for something to share with friends, they have a Seafood Bucket ($28++) that offers a selection of ocean delicacies. Each meal comes with either sweet potato or normal fries, and a green salad. On their Chicken Wings Freak Out ($10 for six pieces) menu, they offer flavours such as Chilli Crab Style, Salted Egg Butter, Italian 4 Cheese Supreme, and Classic Buffalo.
Address: 43 Science Park Road, #01-09/10, Singapore 117408
Opening hours: Daily 11am to 3pm, 6pm to 10pm
Tel: 6873 0143
Website
---
6. Licktionary
---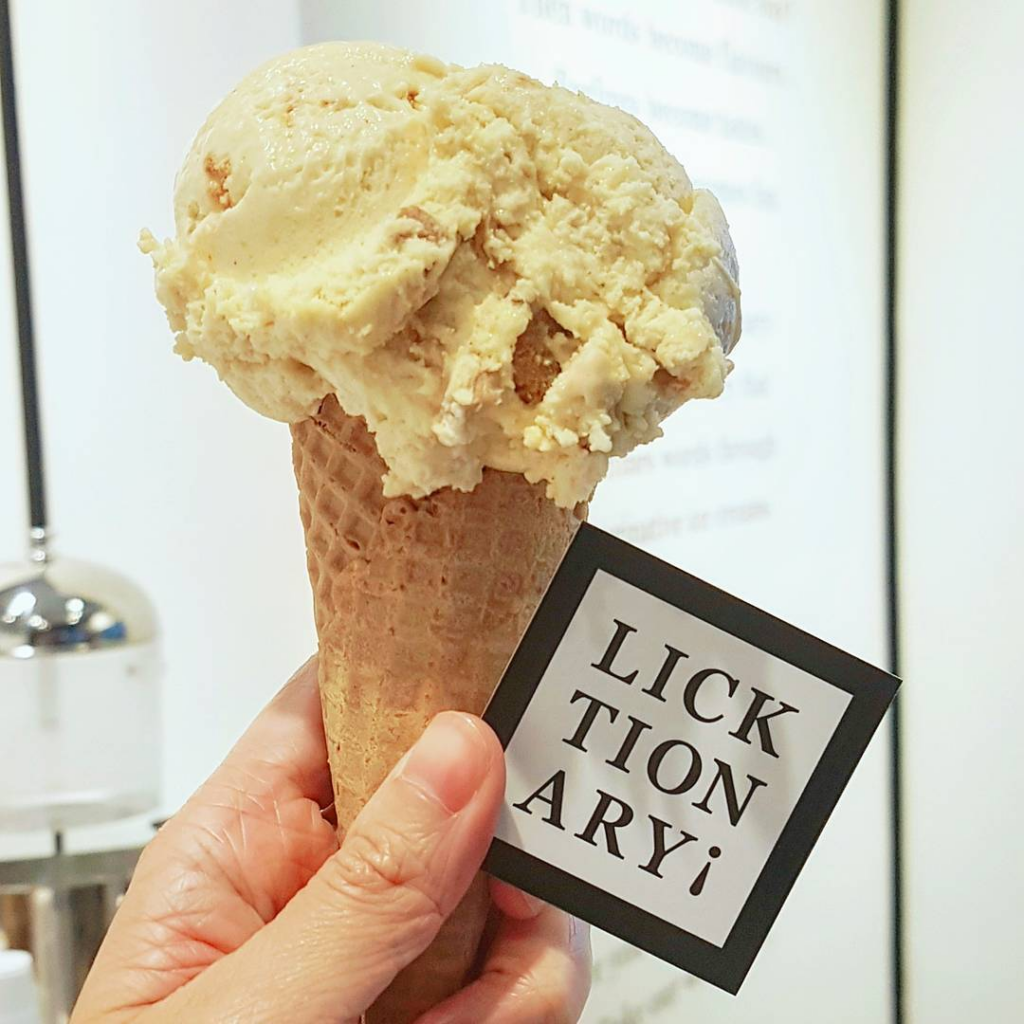 Image credit: @fi5hbone
Licktionary is a chic ice-cream parlour found at Savourworld, Ascent. Each ice-cream flavour is named after single words like 'Lust', 'Love' or 'Carnival'. I suspect the owners to be word game nerds. All the ice-creams are freshly churned in-house, and you can watch the making process through the open kitchen. Most flavours go at $3.80 for single scoop, and $6.50 for double scoop.
The ice-cream flavours take inspiration from local flavours to create unexpected combinations that evokes a sense of nostalgia. Inspired by the popular Chinese New year snack, Luck features the flavours of pineapple tarts. If you prefer something a little more refreshing, Happy mixes both orange and Horlicks flavours. The combo may sound weird, but it works.
Address: Savourworld, 2 Science Park Drive, #01-33, Singapore 118222
Opening hours: Mon-Fri 12pm to 7:30pm, Sat 12pm to 4pm
Tel: 6252 1822
Website
---
7. Wildfire Chicken & Burgers
---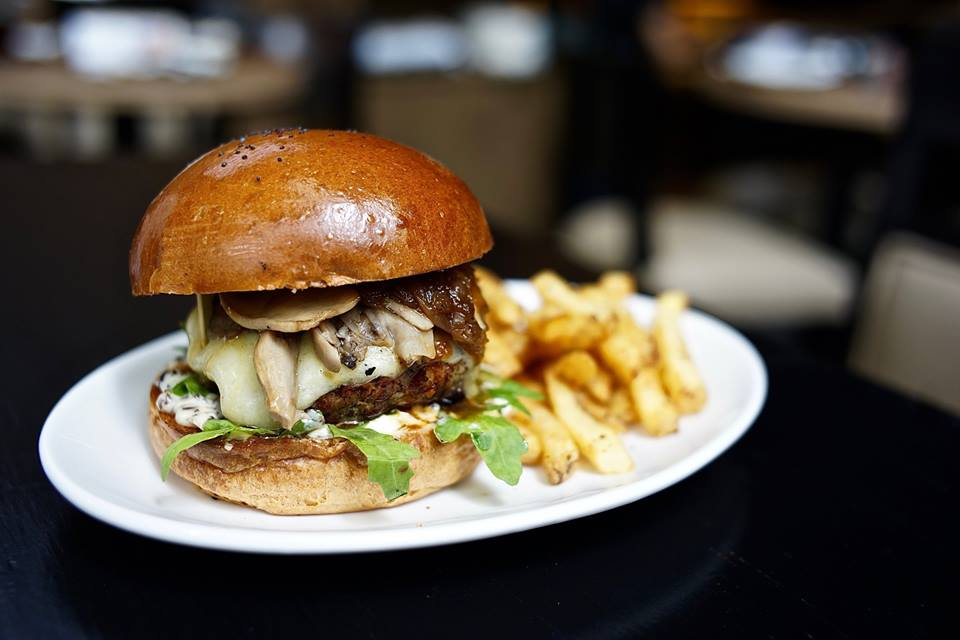 Image credit: Wildfire Chicken & Burgers' Facebook page
Winner of the first ever Asia Burger Challenge in 2015, Wildfire Chicken & Burgers serves up gourmet burgers, along with a wide variety of booze. This is a great location to catch-up with friends over a hearty meal and some drinks!
For all truffle lovers out there, don't miss out on the Truffled Mushroom ($20++). For more satisfying meal, add $3++ for a side of Fries. A must-order bar grub is Wildfire's Signature Fried Chicken that go at $7++ for one, $12++ for two, $18++ for three, $28++ for five and $55++ for ten pieces.
Address: 2 Science Park Drive, #01-17, Savourworld, Singapore 118222
Opening hours: Mon-Sat 11:30am to 10pm
Tel: 6265 4426
Website
---
8. Niqqi's The Cheese Prata Shop
---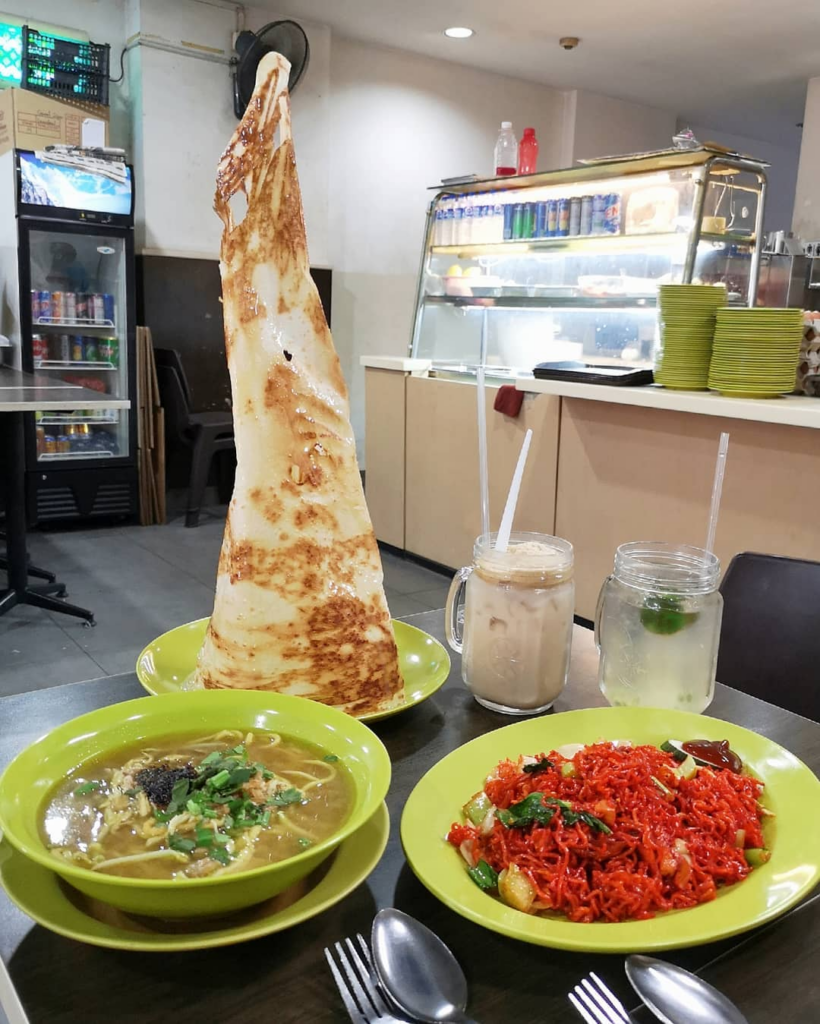 Image credit: @sm.theheartyeater
Located just outside of West Coast, Niqqi's The Cheese Prata Shop is a 24-hours prata place that serves a wide range of delicious pratas and an array of tasty drinks. Despite being a prata shop, they have been praised for their fresh seafood served here. The more popular orders include Seafood Pattaya ($5.50) and Maggie Soup Seafood ($5).
A simple dish tossed with fried eggs and vegetables, the Double White Maggi Goreng ($4.50) is a crowd-favourite. You can add on chicken, mutton or seafood into your dish for a more complete meal.
Address: 18 Clementi Road, Singapore 129747
Opening hours: Daily 24 hours
Tel: 6472 1030
Website
---
9. Sunny Korean Cuisine
---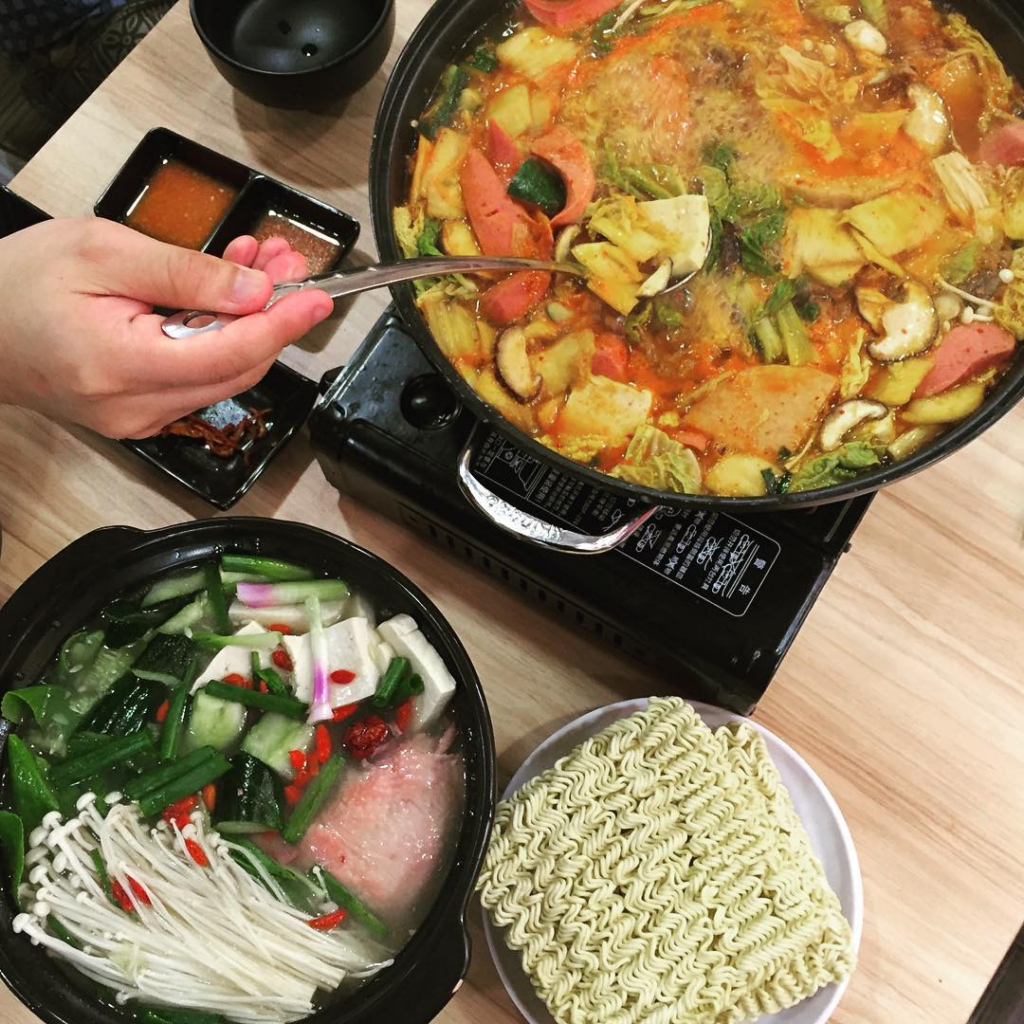 Image credit: @claricehee
Sunny Korean Cuisine is a self-service eatery where you don't ever need to communicate with the staff – great for highly introverted souls. Apart from the actual cooking, everything else is done by the customer. While service may not be a priority here, food sure is.
The Bibimbap ($5.50) is popular for its generous portion of spicy chicken, egg, kimchi and vegetables on top a bed of warm Japanese rice. Every order comes with a bowl of miso soup. If you are feeling peckish, order their Korean Fried Dumplings ($4.50 for 6 pieces) on the side. With a generous filling of meat wrapped in a crispy and slightly chewy skin, you'd be hungry for more.
Address: 1 Lower Kent Ridge Road, #01-12, One@KentRidge, Singapore 119074
Opening hours: Daily 10am to 10pm
Website
---
10. Fong Seng Nasi Lemak
---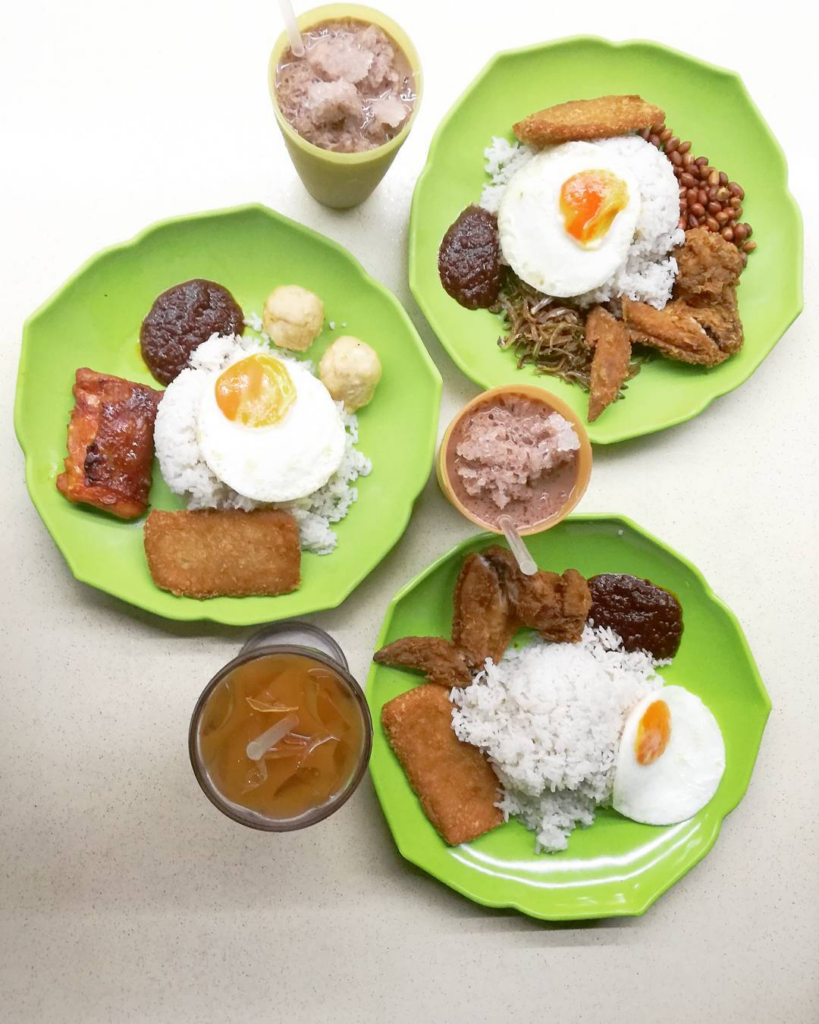 Image credit: @marv_arc
Fong Seng Nasi Lemak is a halal-certified eatery that prides themselves on selling nasi lemak that is affordable and delicious. Three different set types are available here: Standard Sets ($3.90 – $5.50), Teriyaki Sets ($5 – $6.40) and Saba Fish Sets ($6.40 – $7.20).
The most affordable nasi lemak Standard Set B goes at $3.90, and comes with a chicken wing, fish fillet, egg, cucumbers and their must-have sambal chilli. The Teriyaki Set A ($5) features the same ingredients, except that the chicken wing is replaced with a glazed teriyaki chicken.
Address: 22 Clementi Road, Singapore 129751
Opening hours: Daily 6am to 4am
Tel: 6775 7853
---
The hunt for good food in Kent Ridge never ends
---
Whether you are looking for an Insta-worthy cafe for brunch or a prata shop to satisfy your late-night mugging hunger, this list will definitely come in handy. With this much variety, you'll never run out of places to explore.
10 One-north Food Places That Prove It's Way More Than A Science Hub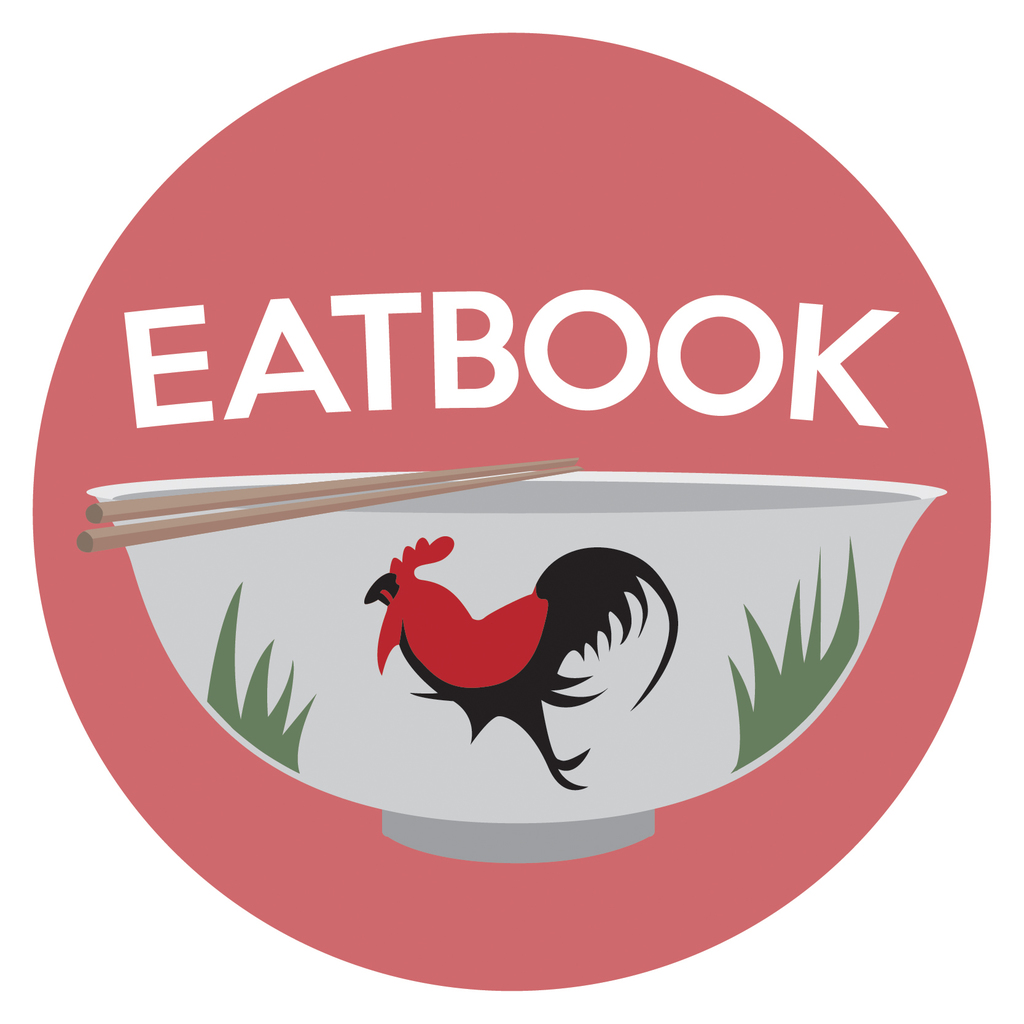 Drop us your email so you won't miss the latest news.