Chicken Skin from KFC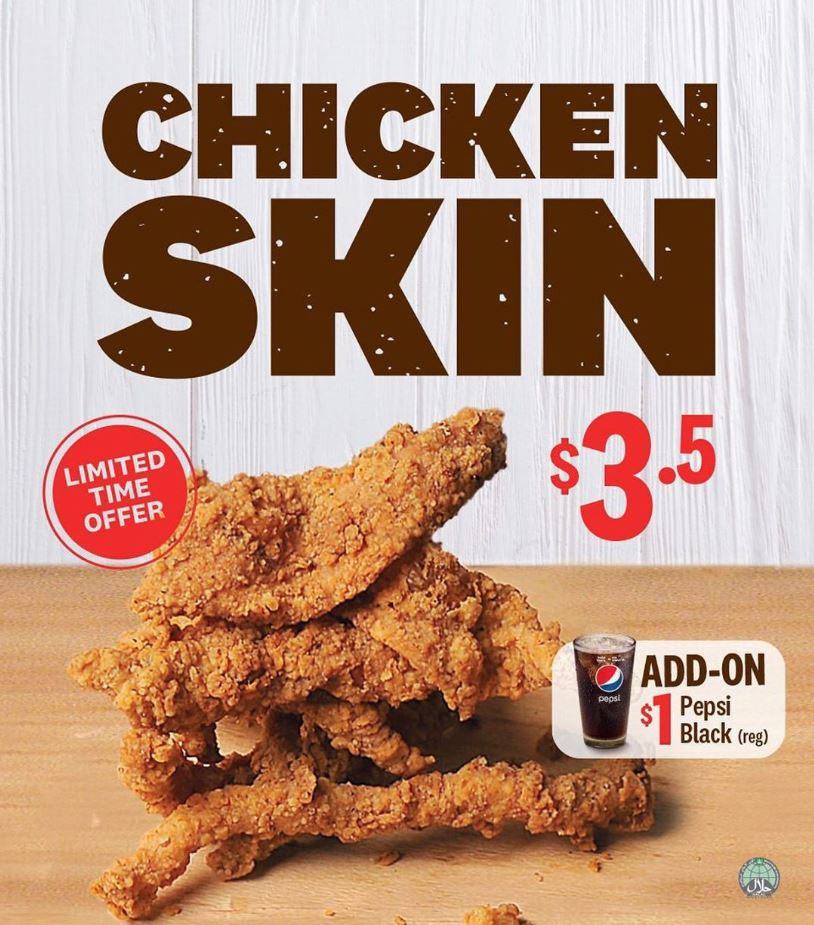 Image credit: KFC Singapore
KFC Singapore will be launching the fried chicken skin snack on 11 November 2019. Simply dubbed Chicken Skin ($3.50), these munchies will be sold at only 20 outlets in Singapore.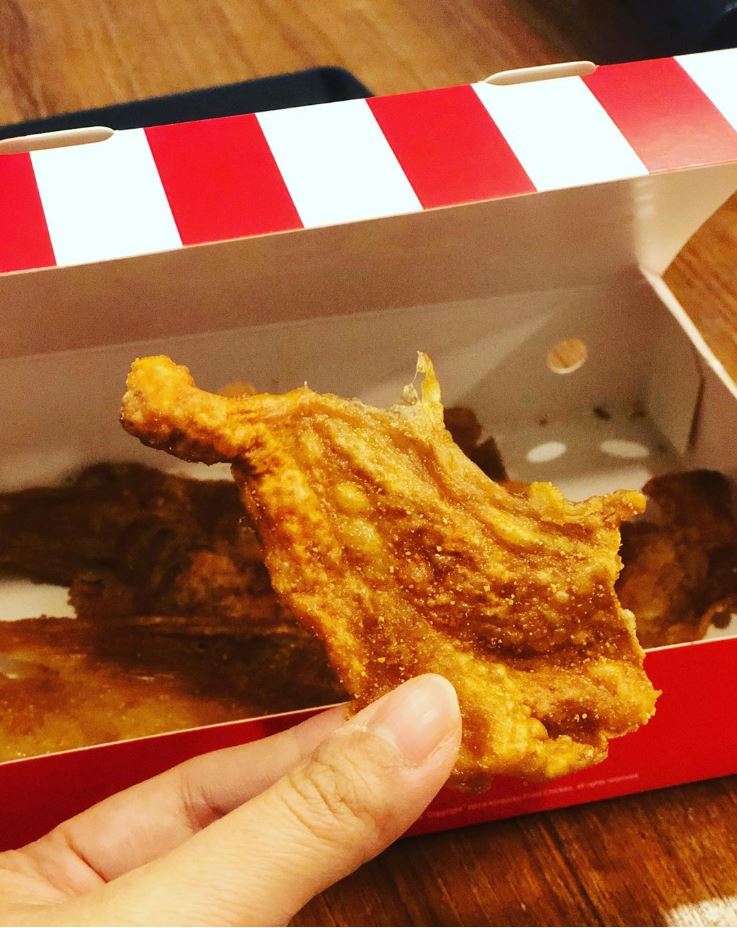 Image credit: @patra_healthyfreak
Although it'll be the first time these snacks grace our shores, fried chicken skin has been a popular item in overseas KFC stores such as Indonesia and Thailand. If online reviews are anything to go by, we're in for a treat. The snacks have been praised for their crunchiness and generous dose of seasoning—qualities I look for in fried chicken skin.
A lil' birdie also informed us that the ones served here will come in bigger portions than the ones served overseas, so that's one point for us.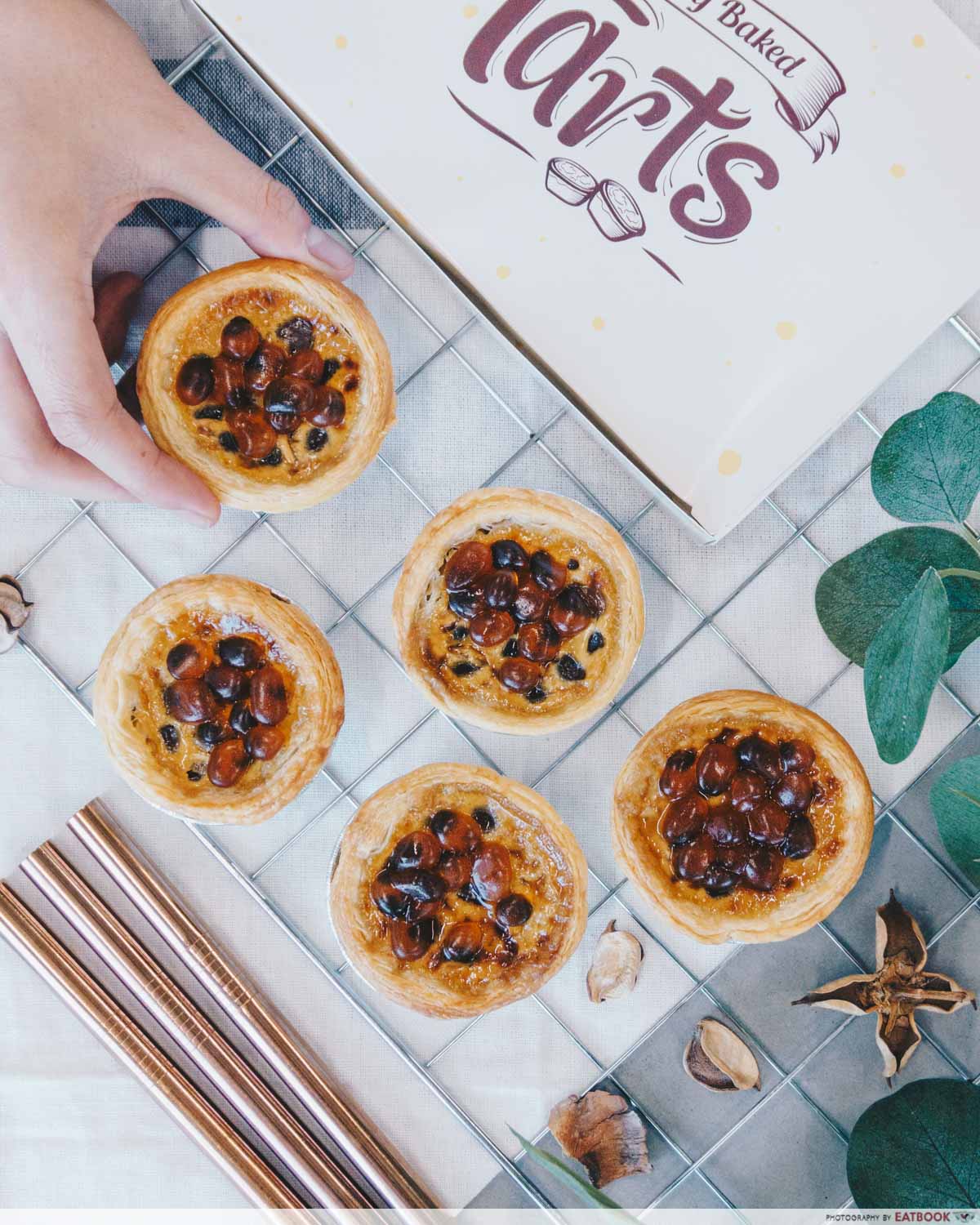 Seeing as how there's still a few days till the launch of the chicken skin, be sure to try KFC's Brown Sugar Boba Tea Tart ($1.80) before they run out. The pastries comprise a flaky egg tart topped with jelly boba and brown sugar. Reviews for them have been admittedly mixed. Personally, I found them to have a nice amount of sweetness, though the jelly boba could have used more flavour. 
Hopefully, the arrival of the Chicken Skin and Brown Sugar Boba Tea Tart heralds more new and exciting menu items from KFC Singapore's kitchen. Chicken feet snacks, anyone? 
Ma La Nuggets Recipe: Make Your Own Spicy Nuggets At Home In 30 Minutes
If you're a hardcore lover of chicken looking to expand your palate, check out this list of international fried chicken dishes which includes the umami-licious har cheong gai and fiery ayam geprek. Speaking of fiery, those who wanna hone their cooking skills can also refer to our mala nuggets recipe for spicy tendies that can be made in 30 minutes.