Kings Cart Coffee Factory in Bishan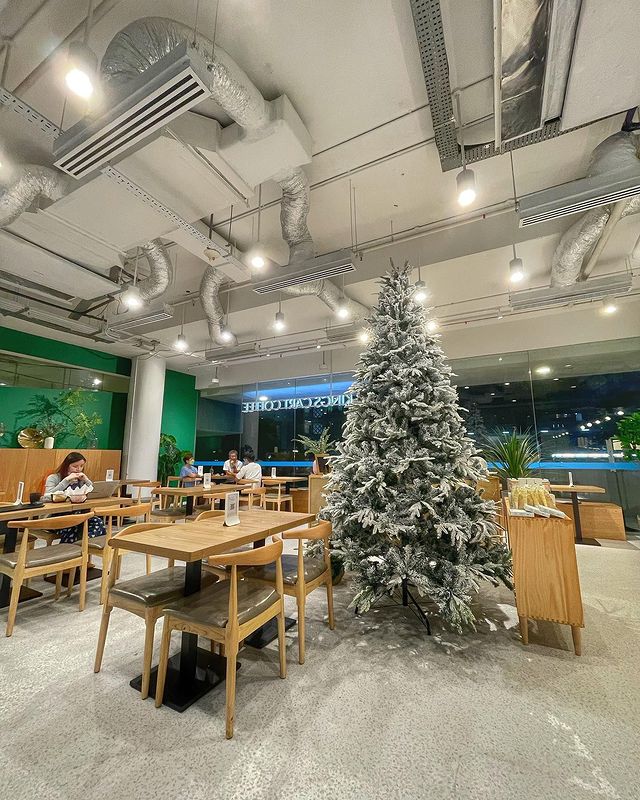 Image credit: @eatwithfelz 
Kings Cart Coffee Factory just opened their second outlet at Bishan Public Library yesterday. You no longer need to fight for a space in the library, or suppress your hunger while studying as you can simply dine in at Kings Cart Coffee.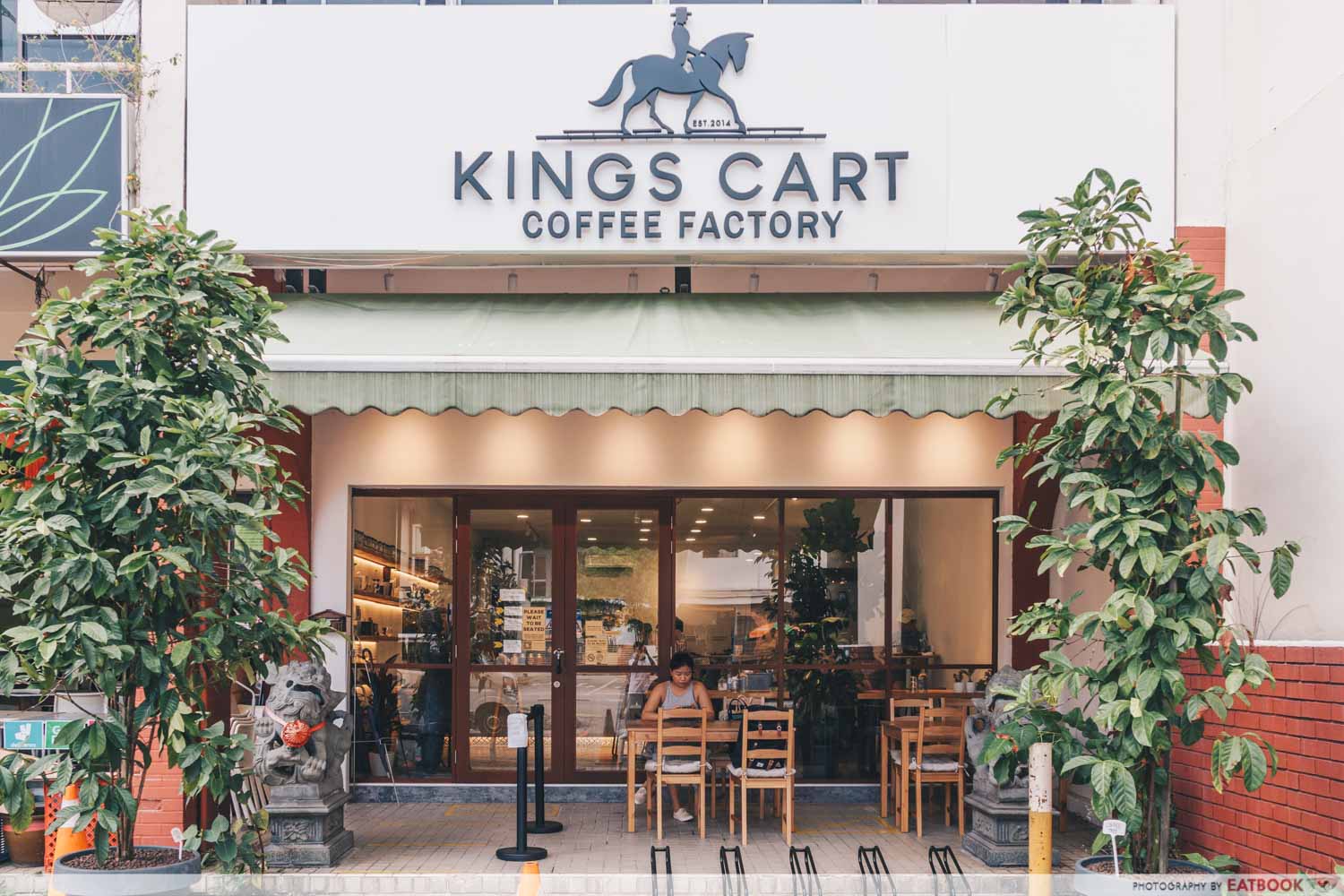 If you're wondering who Kings Cart Coffee Factory is, they are a cafe that specialises in coffee. They started off as a coffee cart service provider to events in 2017, before opening their first cafe outlet last year at Joo Chiat. Now, fans of their coffee don't have to travel all the way to the east as the new outlet is situated more centrally in Singapore. 
Kings Cart Coffee Factory Review: Kaya Souffle Pancakes And Coconut Affogato In Joo Chiat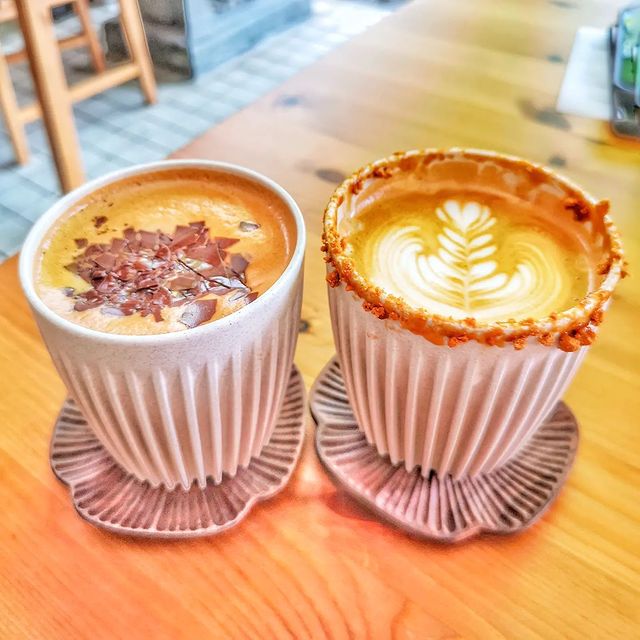 Image credit: @celliethepink
First-timers can go for their specialty coffee, which includes Long Black ($4++), Cafe Mocha ($6.50++), Macchiato ($4++), and more. There are two types of coffee beans that you can choose from—Brazil & Lintong and Costa Rica Las Nacientes. If you're curious about the difference in the coffee beans, the former is said to be nutty and mellower, while the latter is fruity and acidic.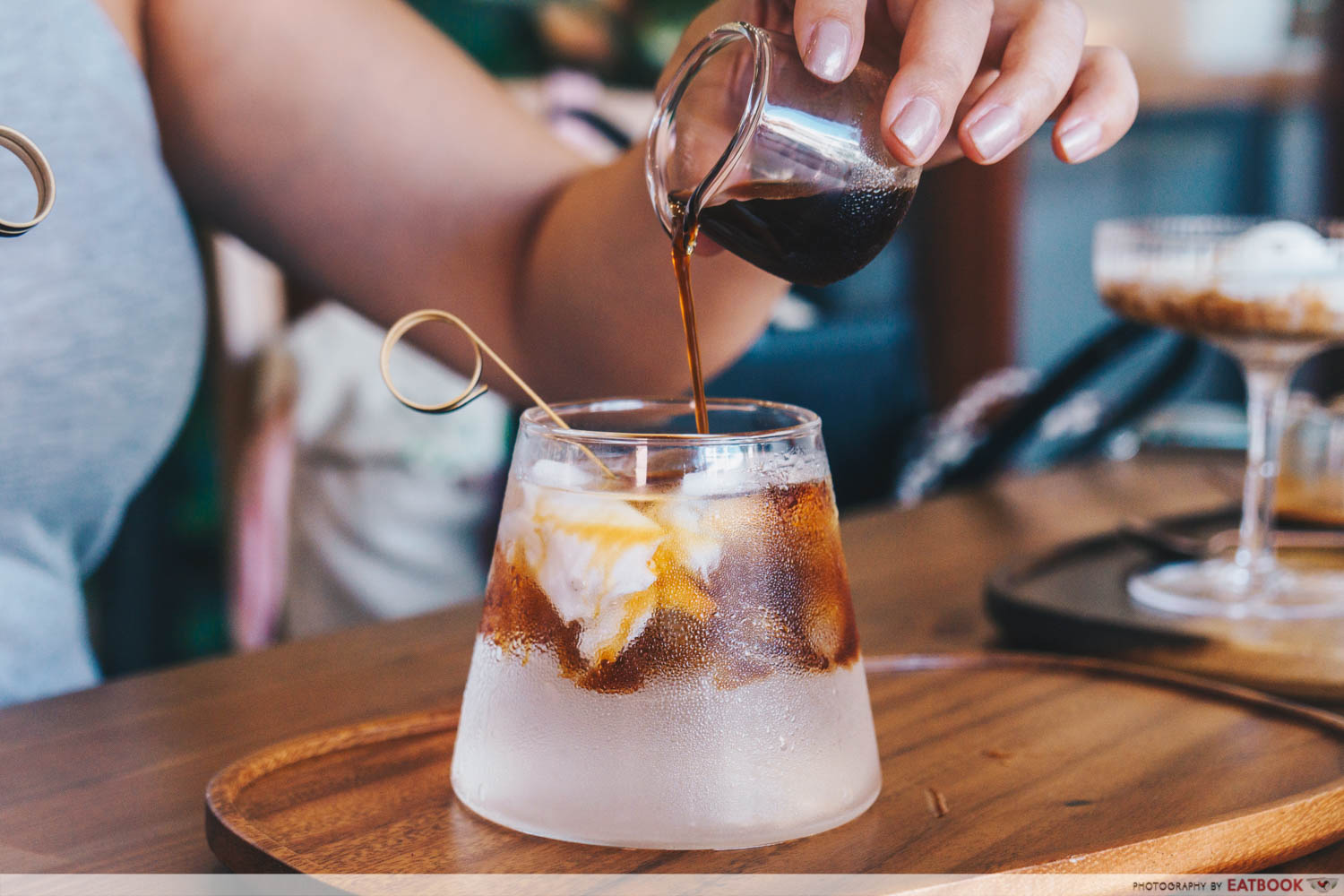 If you're feeling adventurous, we recommend checking out their Inspiration category, as it features interesting flavours such as Summer Yuzu Tonic ($9++), Salted Caramel Latte ($8++), and Coconut Cold Brew ($9++). 
Otherwise, try the Berry Squash ($8++) or Butterfly Lemonade ($8++), for non-caffeinated options.
Besides coffee, Kings Cart Coffee Factory also offers an outlet exclusive tea series, named Kings Tea Collection. Priced at $6++, you can find unique flavours such as Mango Sticky Rice, a combination of genmaicha and black tea, diced mango, and coconut, and the Tiger Mint, a caffeine-free option of peppermint with ginseng roots and herbs.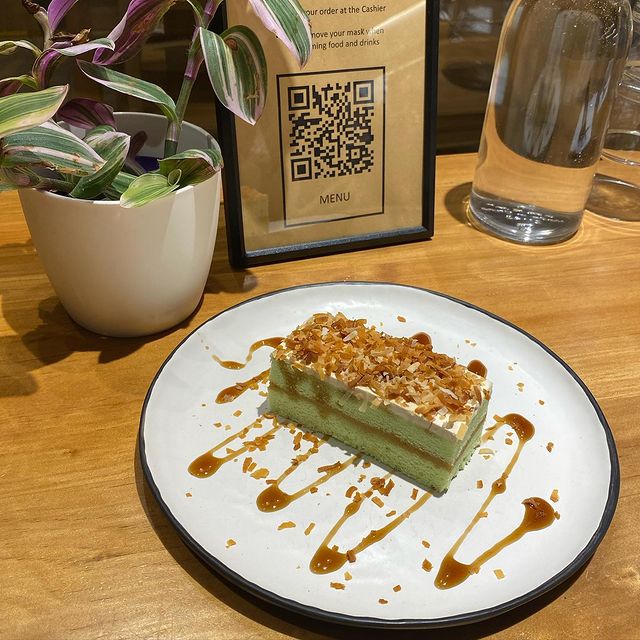 Image credit: @therainyway
Consider pairing your beverage with their selection of tea cakes and pastries. There is the classic Red Velvet Cake and Carrot Cake option, and also fun flavours such as Ondeh Ondeh Cake and Honey Sweet Potato Cake, all of which come in slices and are priced at $9++ each.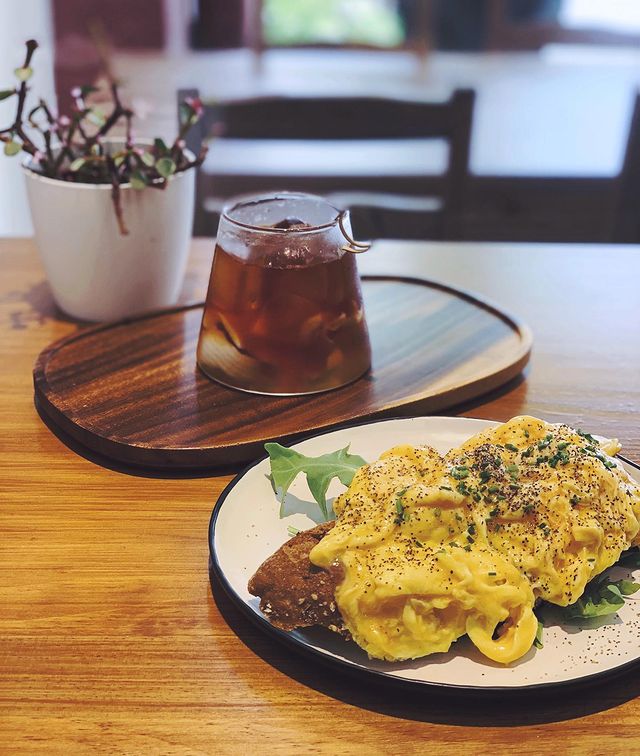 Image credit: @wispiration 
Alternatively, Kings Cart Coffee Factory at Bishan also has a few savoury items. Although the menu may not be as extensive as their first outlet, you still have options such as Scrambled Eggs on Toast ($11++), Mentaiko Fries ($12++), and Truffle Fries ($10++).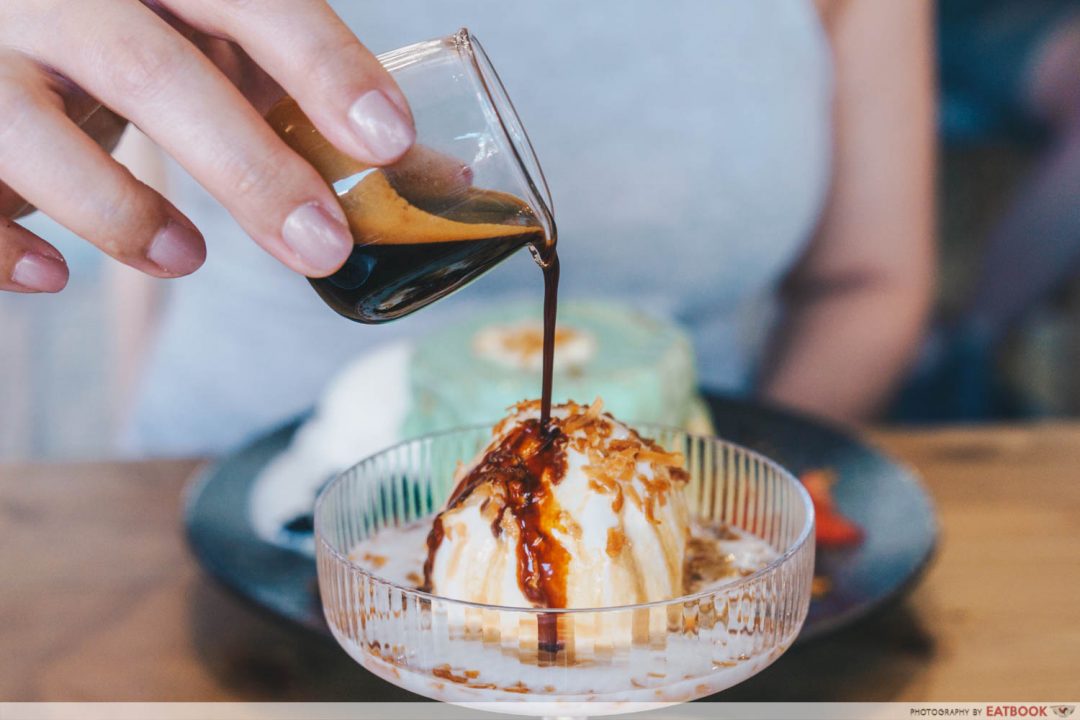 For something sweet, they have the Tiramisu Souffle ($18.90++), Matcha Souffle ($18.90++), and Coconut Affogato ($7++). We highly recommend the latter as we enjoyed the combination of the rich espresso with the creamy coconut ice cream. 
If you are looking for more food options around the area, check out our Yung Yung review—a bubble tea stall with Lotus Biscoff smoothie, champagne grape jelly, and more. Alternatively, read our Ming Kee Chicken Rice review and head down after an afternoon tea at the cafe. They are known to be one of the best chicken rice stalls in Bishan area. 
Address: 5 Bishan Place, Level 1, Bishan Public Library, Singapore 579841
Opening hours: Wed-Fri 10am to 5pm, Sat-Sun 10am to 7pm 
Yung Yung Review: IG-Worthy Lotus Biscoff Smoothies, Flavoured Jelly Milk Teas And More At Bishan
Featured image adapted from @wispiration's post.