Good coffee and decent cafe fare at Kings Cart Coffee Factory
In spite of the difficult year the world has seen, cafes have sprung up by the dozen in the last months, giving us all exciting new places to visit in the +65. Kings Cart Coffee Factory is one of these new entrants to the bustling cafe scene here, having set up shop in Joo Chiat just two months ago.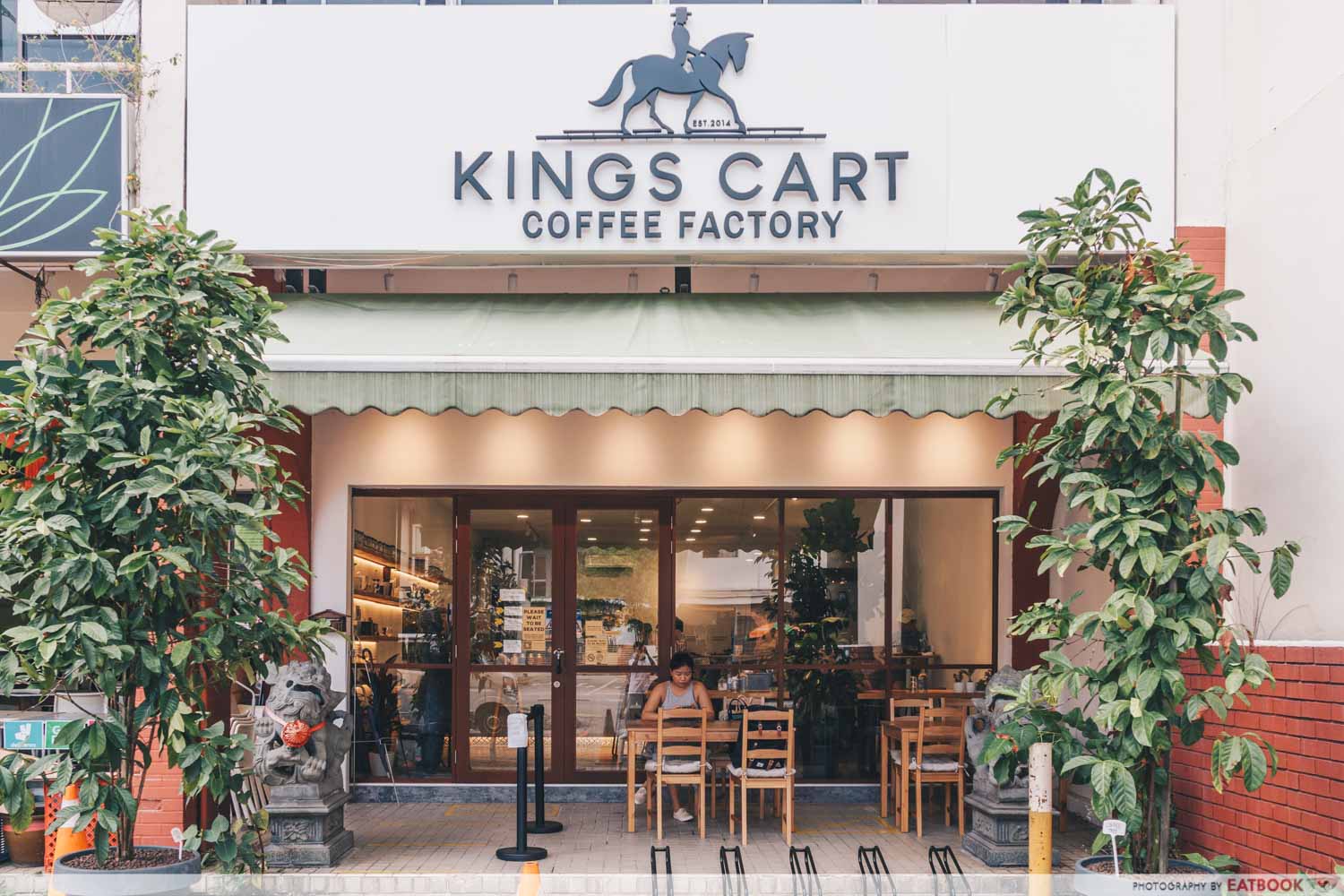 Founded by two coffee lovers, one of whom is a qualified coffee specialist who holds the highest certification within the coffee industry, you can be assured of a good cuppa at this cafe. They roast their own beans on the premises twice a week too, thus the 'Factory' in their name. The beans are sourced from various coffee-producing countries across the globe.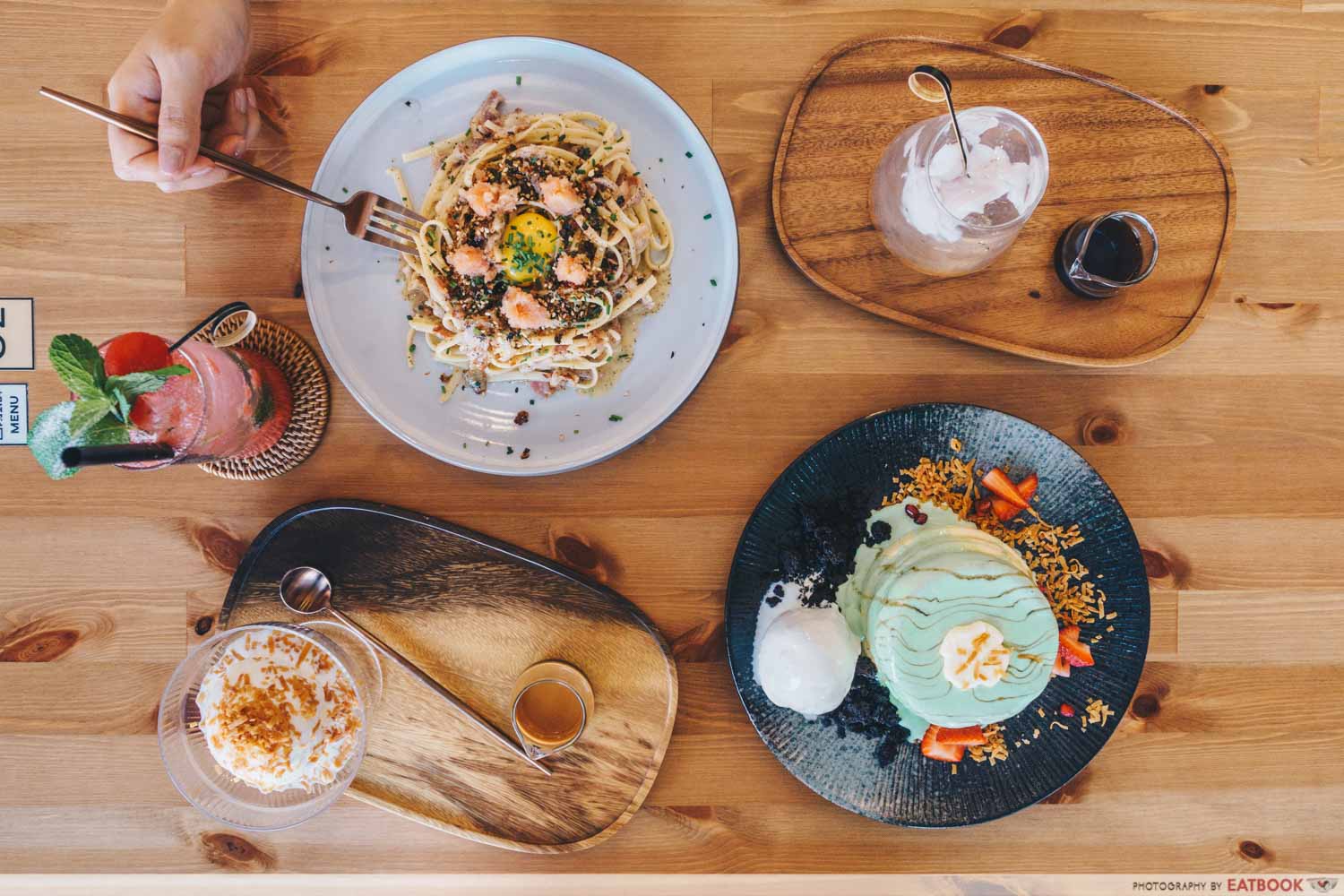 In a lesser-seen style, the cafe by day morphs into a coffee bar each Friday and Saturday evening, serving specialty handcrafted cocktails made with the same stellar coffee.
Food at Kings Cart Coffee Factory
The menu got me hooked at souffle pancakes─I can't resist a stack of wobbly, jiggly pancakes. I went for the Pandan Kaya ($21.50++) for the pure fact that it had housemade kaya pandan cream and gula melaka.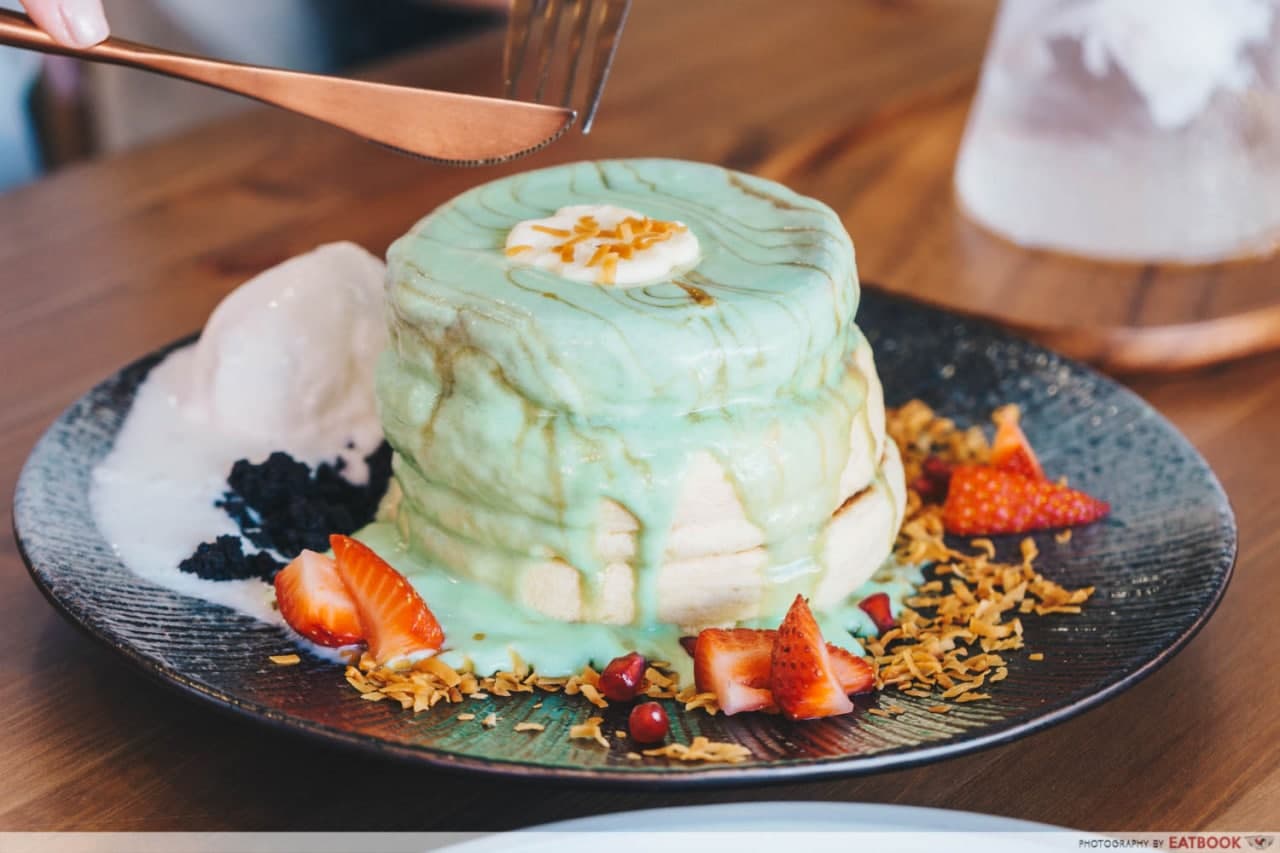 If I'm being honest, I was taken aback by the bright green of the kaya pandan cream when it arrived, but it looked lush and creamy. 
Flipper's Review: Popular Cafe From Japan Arrives With Matcha And Eggs Benedict Souffle Pancakes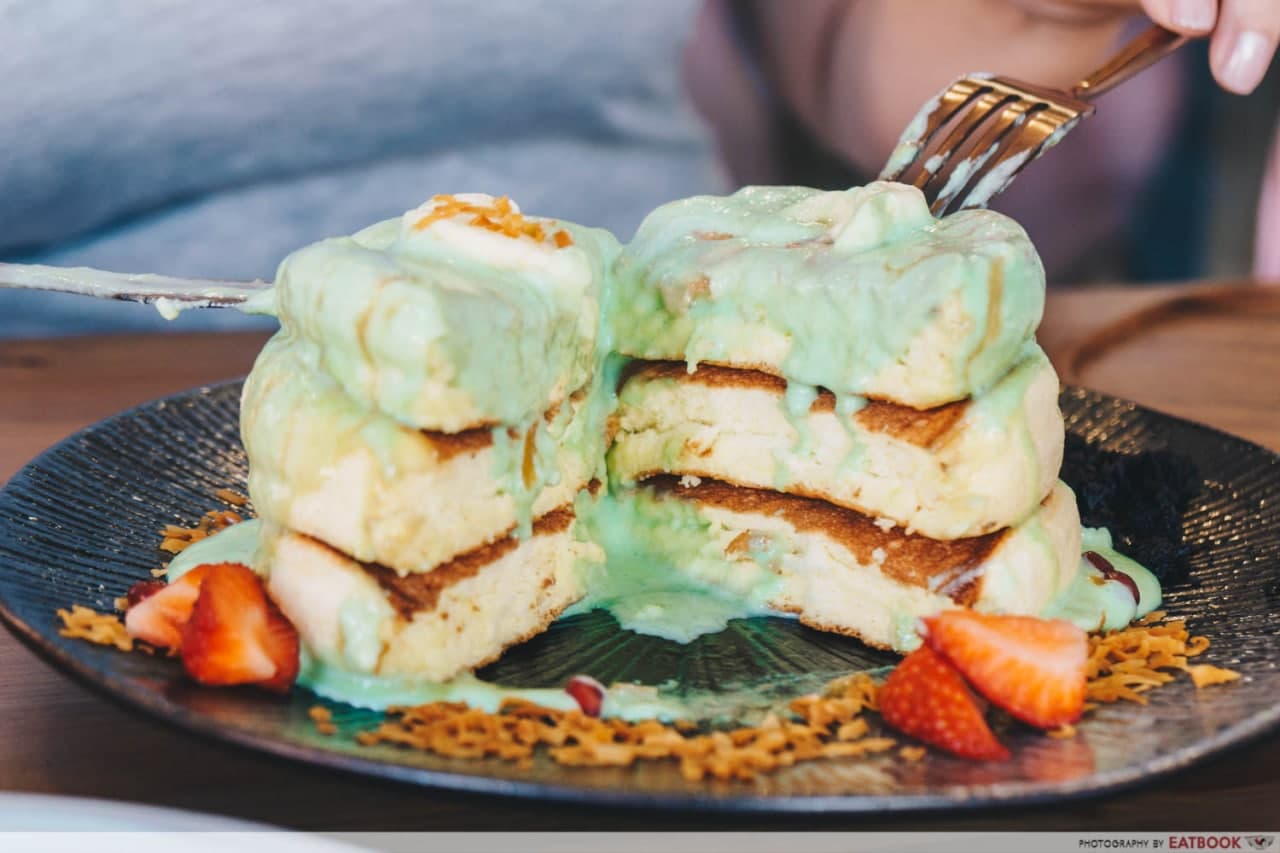 Matched with the gula melaka, and tied together with the earthiness of the chocolate soil, the kaya pandan flavour was distinct, yet mellow, without being overly sweet. The colour, however, had me suspecting that a touch of pandan paste was used.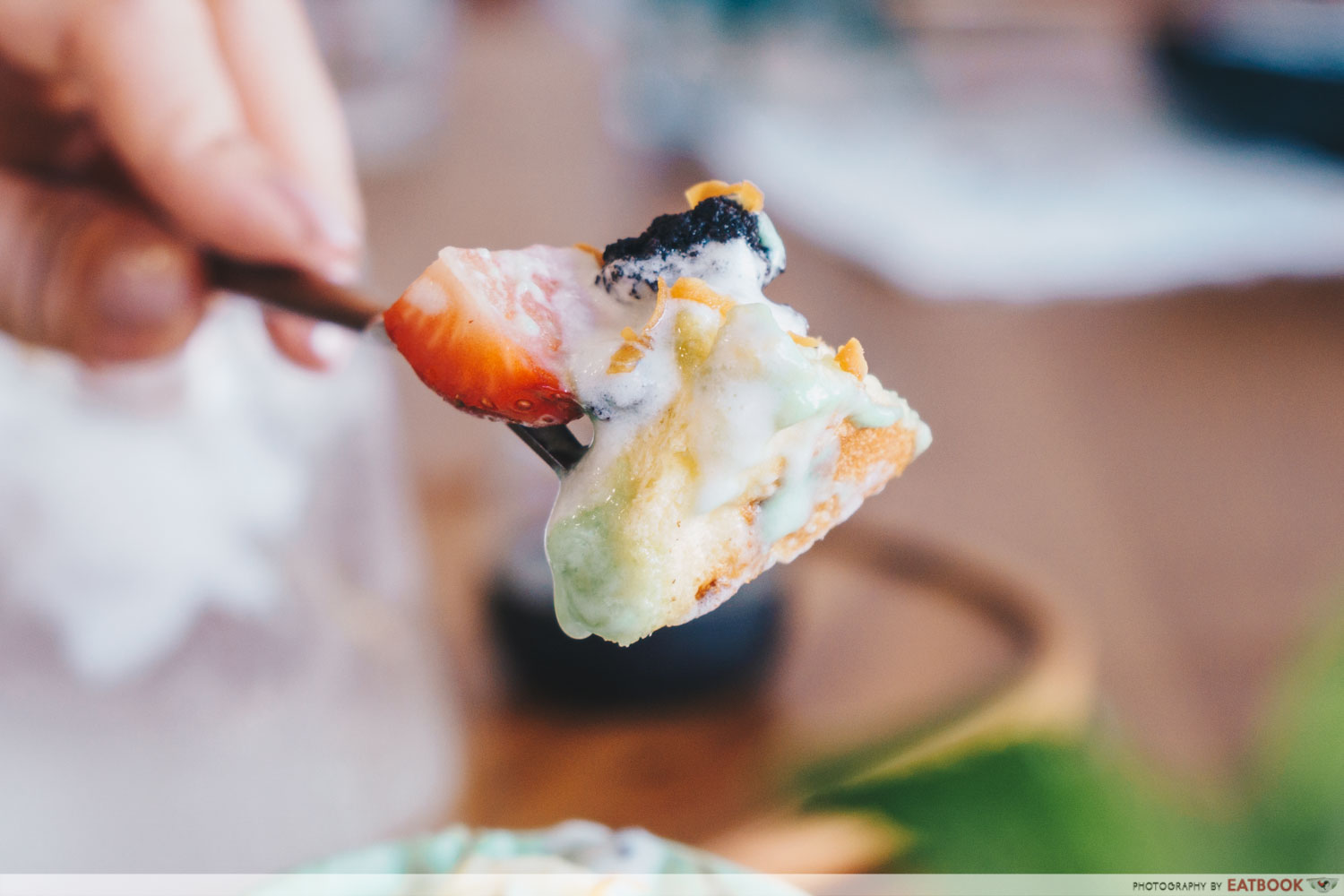 These pancakes aren't the light-as-air soufflé pancakes that poof into nothingness in your mouth. They pack a little more substance and bite, and fall somewhere in between your regular pancake, and a soufflé pancake.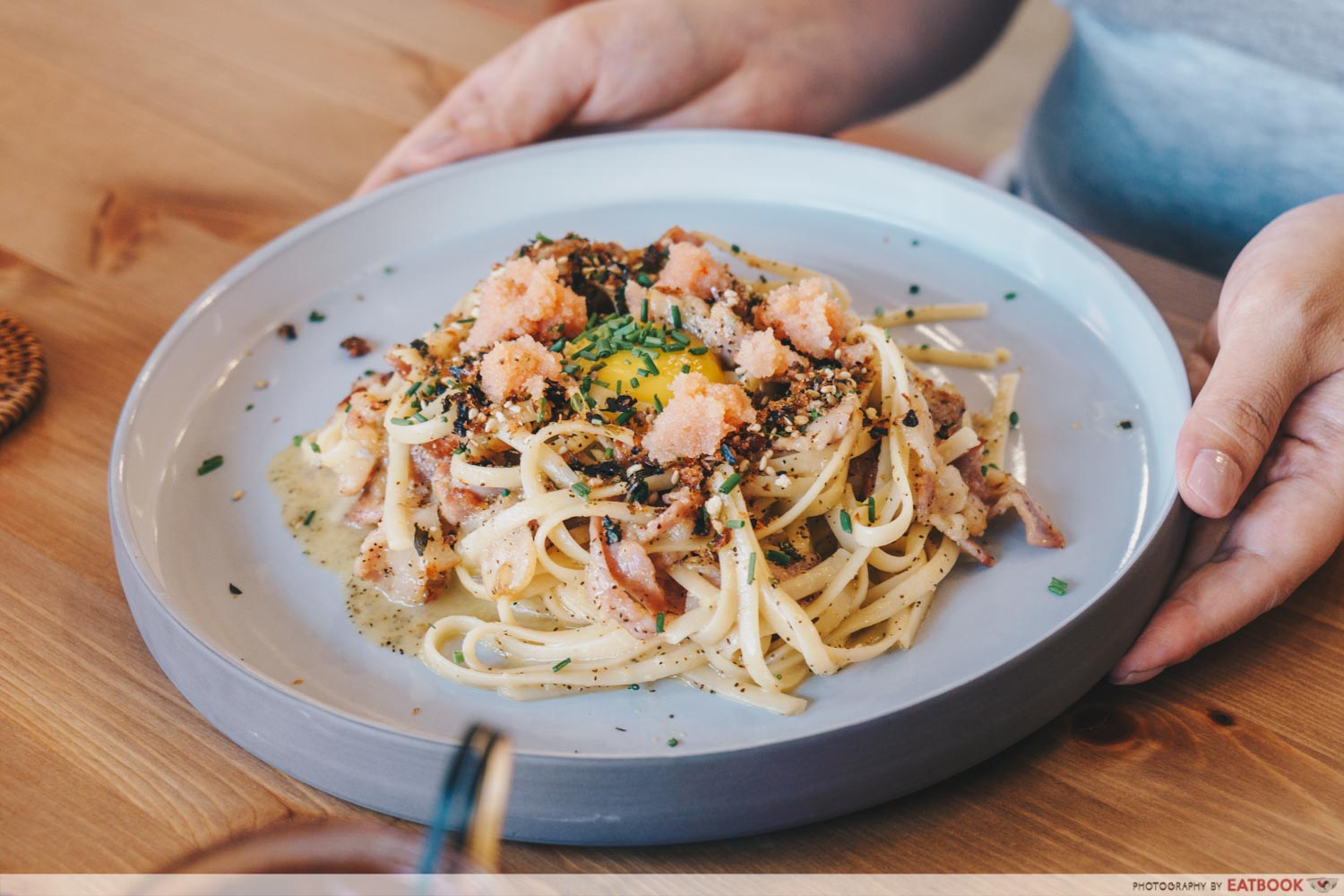 I'm a purist when it comes to carbonara, in that I only ever order it if it's not made with cream. Naturally, I was sold on the Mentaiko Carbonara ($22++). They were very generous with the bacon, and there's even a raw yolk nestled in the bed of pasta to give you some fun when mixing it all up. 
Carbonara pasta can sometimes get a little cloying and heavy, so I welcomed Kings Cart Coffee Factory's addition of mentaiko. Its saltiness and slight spice detracted from the richness of the egg yolk.
We couldn't leave without having dessert and drinks, in particular the coffee. The Coconut Affogato ($7++) won me over with its combination of rich, full-bodied espresso and creamy coconut ice cream. Together with the toasted coconut flakes, it was an exceedingly indulgent coffee.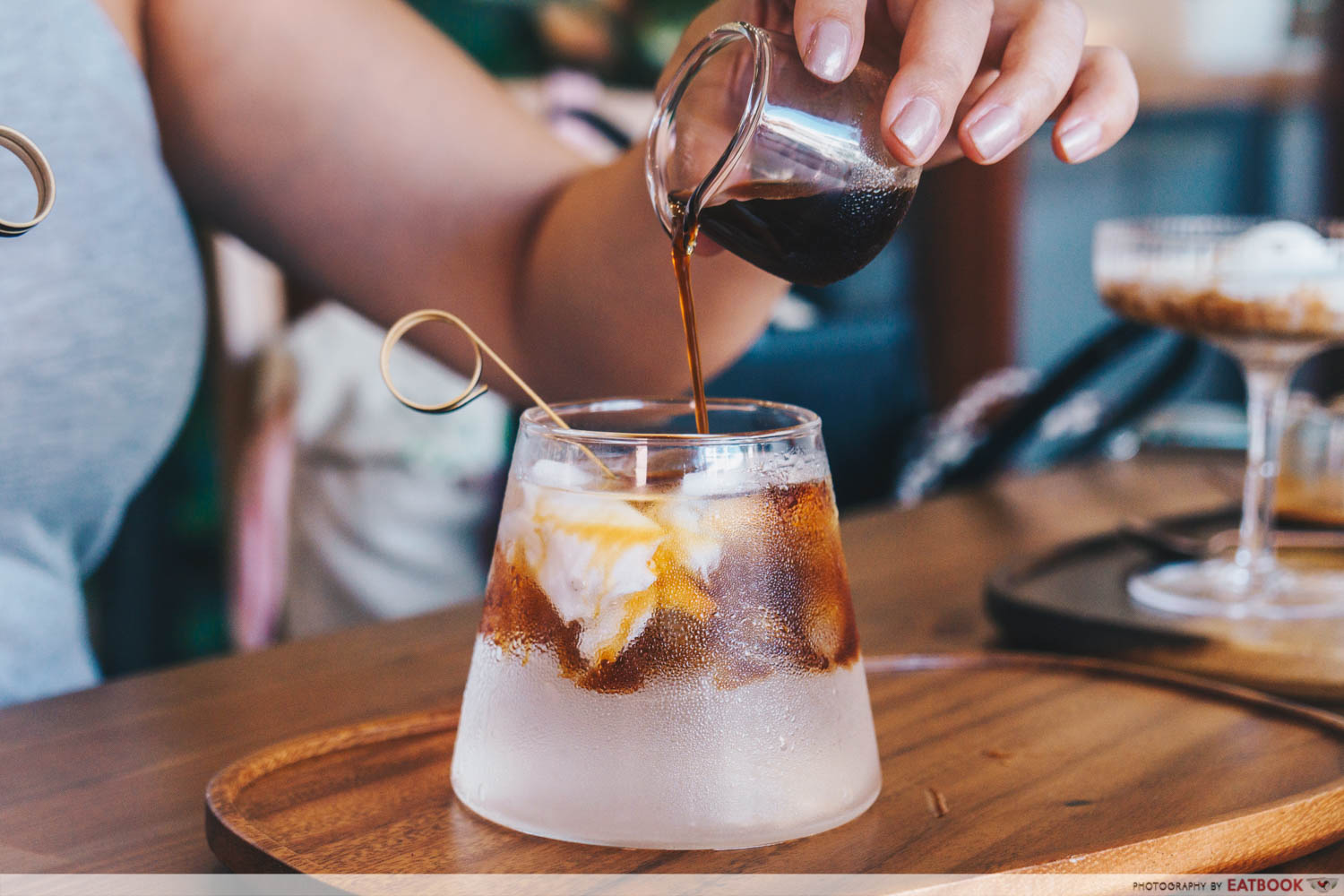 Featuring similar flavour notes but on a much sweeter and fresher scale was the Coconut Cold Brew ($9++), the yin to the affogato's yang. It's a combination of fresh coconut juice, coconut flesh, and cold brew concentrate.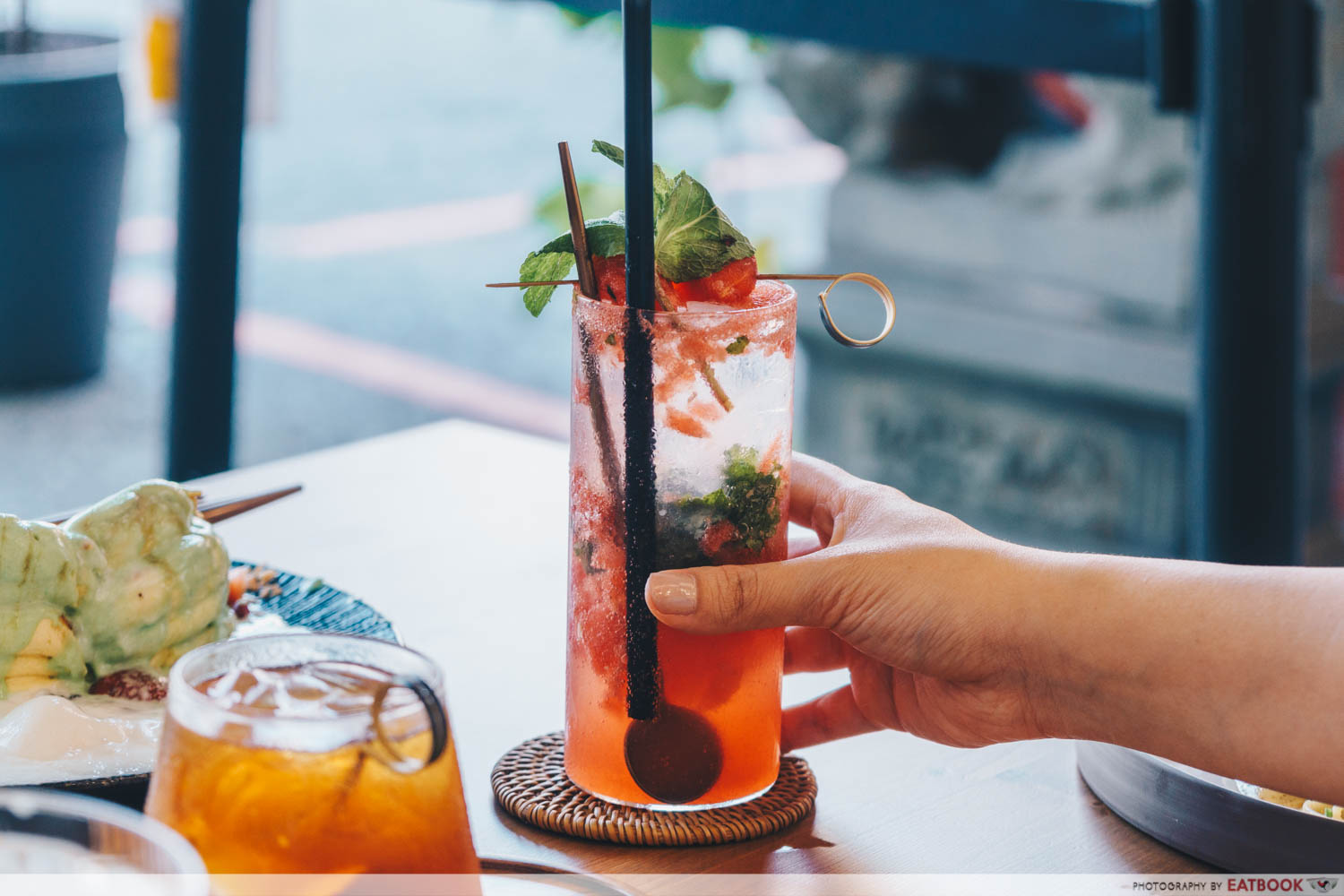 Go for this if your tastes run towards lighter coffee drinks, or the Sugar Baby ($8++), for a non-caffeinated option of fresh watermelon, mint, lemon and soda water.
Fatburger Opens New Flagship At Cineleisure With Fish Burger And Gula Melaka Churros
Ambience at Kings Cart Coffee Factory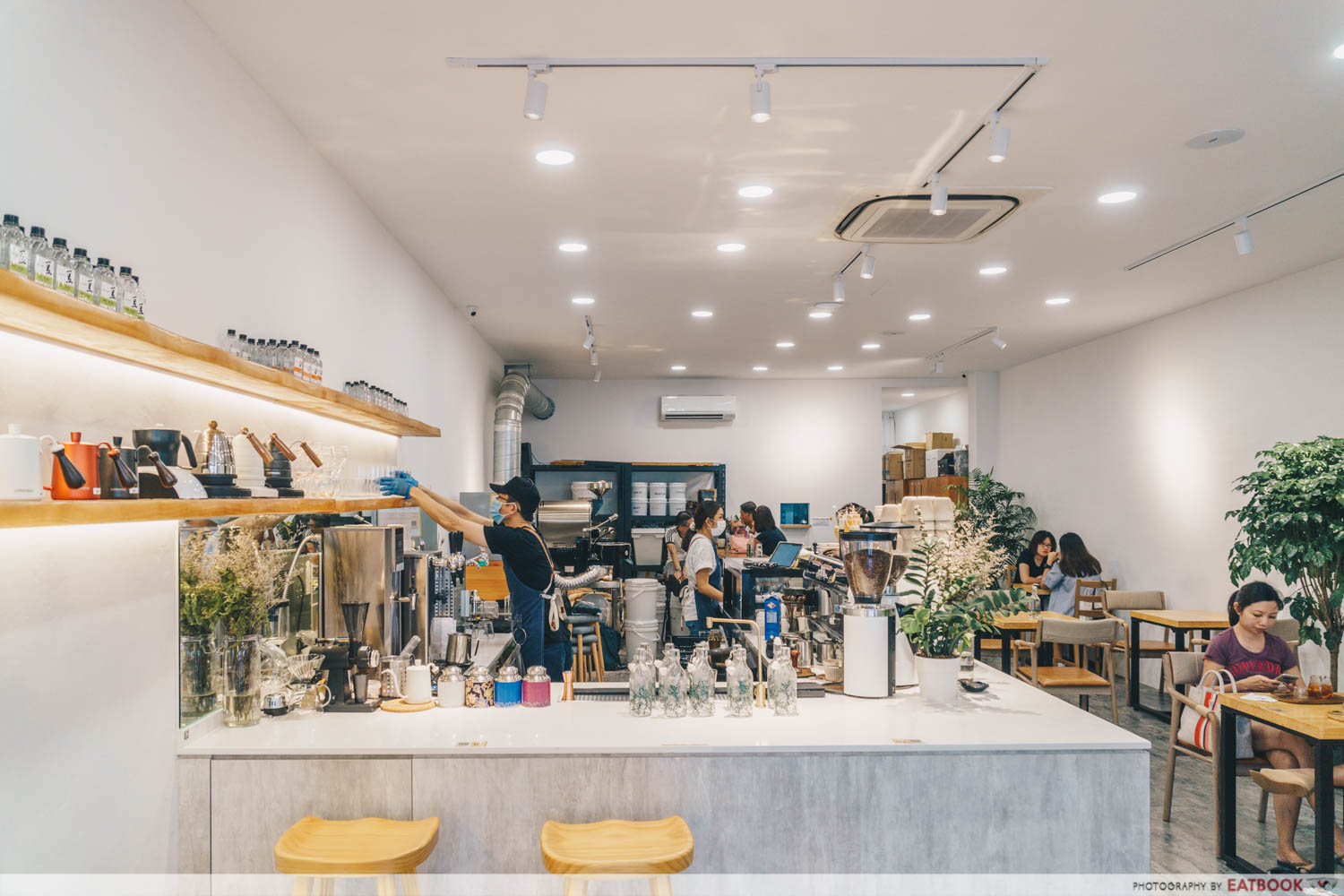 The cafe is situated next to a recessed carpark along a narrow and busy stretch of Joo Chiat Road. The interior of the cafe is bright and spacious, with a diverse choice of seats to suit your preference: narrow, high communal tables, bar counter seats, window seats, and regular tables, separated by planters of greenery. There is also outdoor seating, well-ventilated by fans.
Kings Cart Coffee Factory is a 20-minute walk from Paya Lebar or Dakota MRT stations, or an eight-minute bus ride from the latter, which makes it rather inconvenient to get here if you don't drive.
The verdict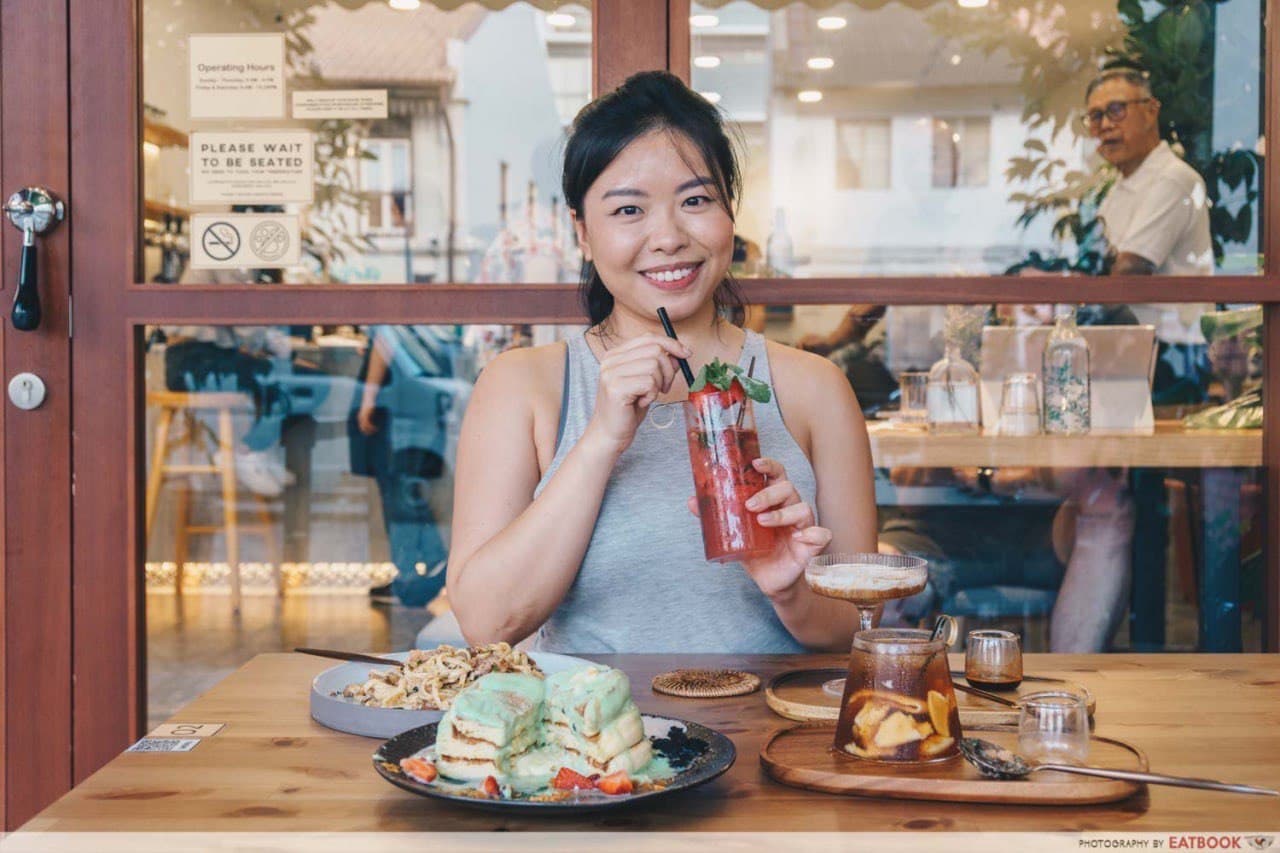 If you're an Eastie looking for an alternative to the usual spate of cafes, Kings Cart Coffee Factory has a selection of decent cafe grub, and good coffee. Prices for the food are a little bit on the higher side, but it's tasty, and portions are generous.
If I were in the area, I would drop by again for coffee and dessert. Seeing as the cafe was three-quarters full on a Friday mid-afternoon, I wouldn't be surprised if they're full on the weekends.
Nic & Tom Eatery Review: Seafood Cheese Bee Hoon, Pork Trotter Rice And More From $1.90 At Serangoon
Just across the street from this cafe is Petit Pain, whose croissants sell like hotcakes every day. And three doors down is East Speciality Prawn Noodle, an ASTONS group concept which serves delectable prawn mee! 
Address: 328 Joo Chiat Road, #01-05, Singapore 427585
Opening hours: Sun-Thurs 9am to 6pm, Fri-Sat 9am to 10:30pm
Tel: 9638 8380
Website
King's Cart Coffee Factory is not a halal-certified eatery.
Photos taken by Mohammed Hafiq.
This is an independent review by Eatbook.
Petit Pain Review: Queue-Worthy Croissants At Joo Chiat By An Ex-Artisan Boulangerie Co. Baker
Kings Cart Coffee Factory Review: Kaya Souffle Pancakes And Coconut Affogato In Joo Chiat
Summary
Pros
– Good coffee
– Decent cafe fare
Cons
– Not near an MRT station
– On the expensive side
Recommended dishes: Coconut Affogato ($7++), Mentaiko Carbonara ($21.50++)
Opening hours: Sun-Thurs 9am to 6pm, Fri-Sat 9am to 10:30pm
Address: 328 Joo Chiat Road, #01-05, Singapore 427585