Flipper's souffle pancakes in Singapore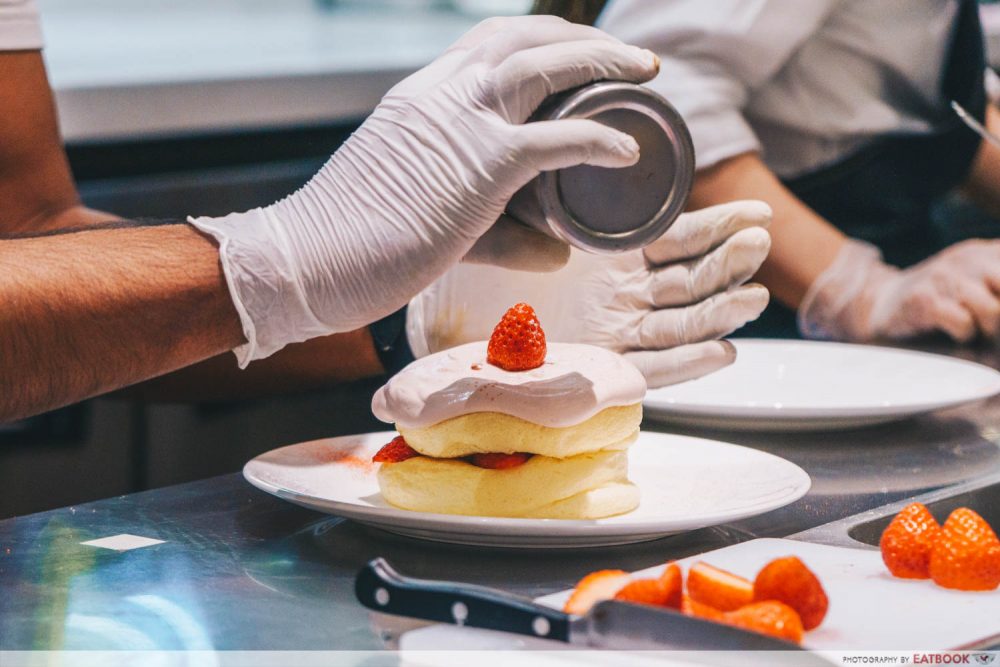 I will never forget my first encounter with Flipper's in Tokyo. It was sub-ten degrees in the heart of winter, and, thinking I was a savvy Singaporean, I went down to its Omotesando flagship believing no one would queue for their world-famous souffle pancakes in the blustering cold. I was wrong. Though I left Japan without a taste of Flipper's because I couldn't stand the cold, thankfully, the cafe has decided to open their first-ever Southeast Asian outlet in Singapore so their elusive Kiseki Souffle Pancakes are finally close to home.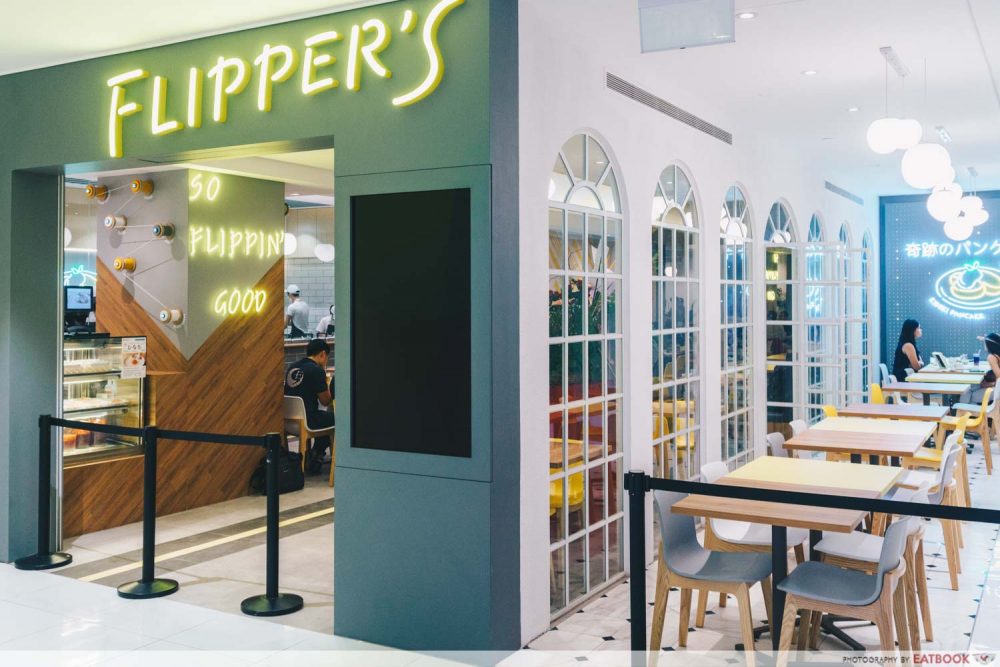 For those who need a primer, Flipper's is a Japanese souffle pancake outlet that is known for having one of the jiggliest, or fuwa fuwa, textures around. They have outlets in Seoul, Hong Kong, Taipei, and New York as well.
Flipper's: Japanese Souffle Pancake Cafe From Tokyo To Open In Singapore
Their local outlet will open on 6 November, at Ngee Ann City's basement one. The corner outlet will sell a lean menu of six signature Flipper's souffle pancakes—five sweet options, and one savoury. Ahead of the opening, my colleague and I swung by to give them a try.
Food at Flipper's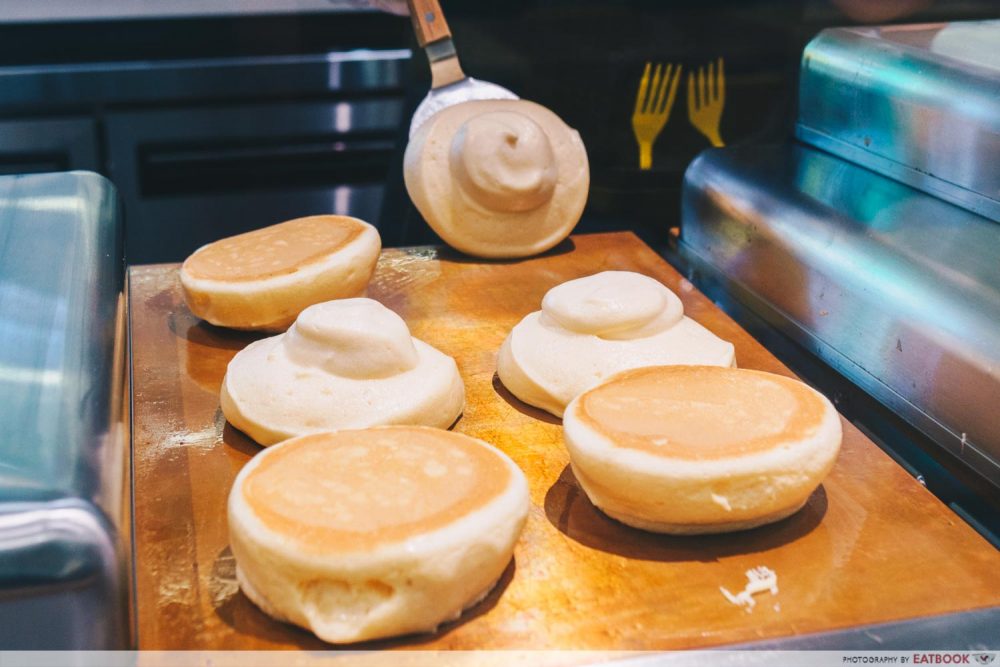 All the pancakes at Flipper's are crafted with fine ingredients, imported from across Japan and Europe. The Hinata eggs and the Hokkaido flour used in the recipe took six months alone to source, while the whipped buttercream that tops all the pancakes star AOP-certified French butter and creamy Japanese milk.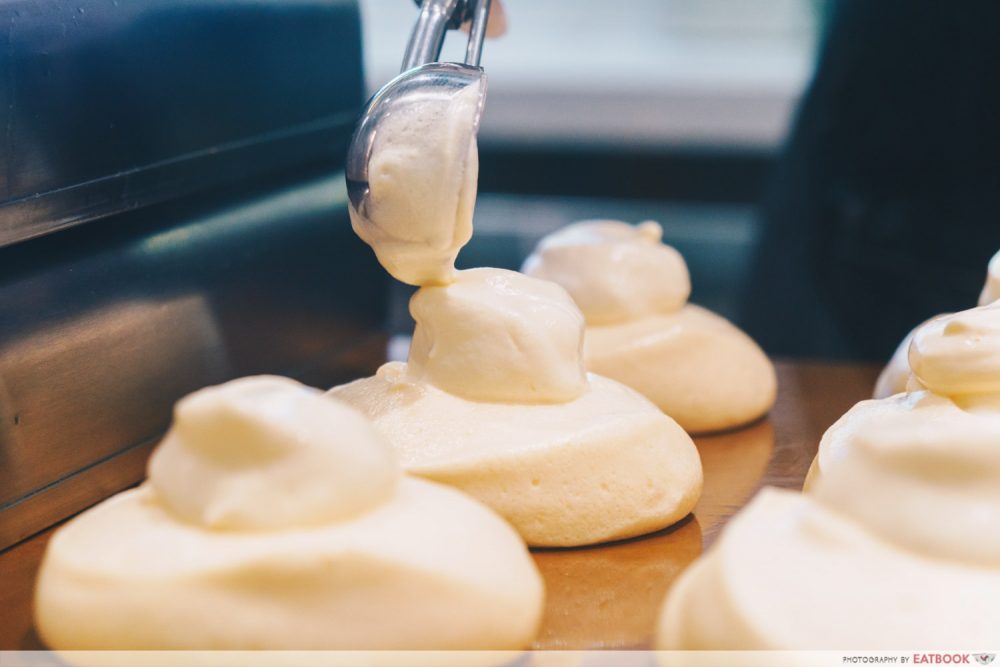 The meticulous approach to their ingredients extends to the cooking too. The batter is prepared in small batches, then cooked on custom griddles without a mould. Every airy pancake retains its shape thanks to the power of whipped egg whites. Orders take 20 to 30 minutes to arrive because of how specific the process is.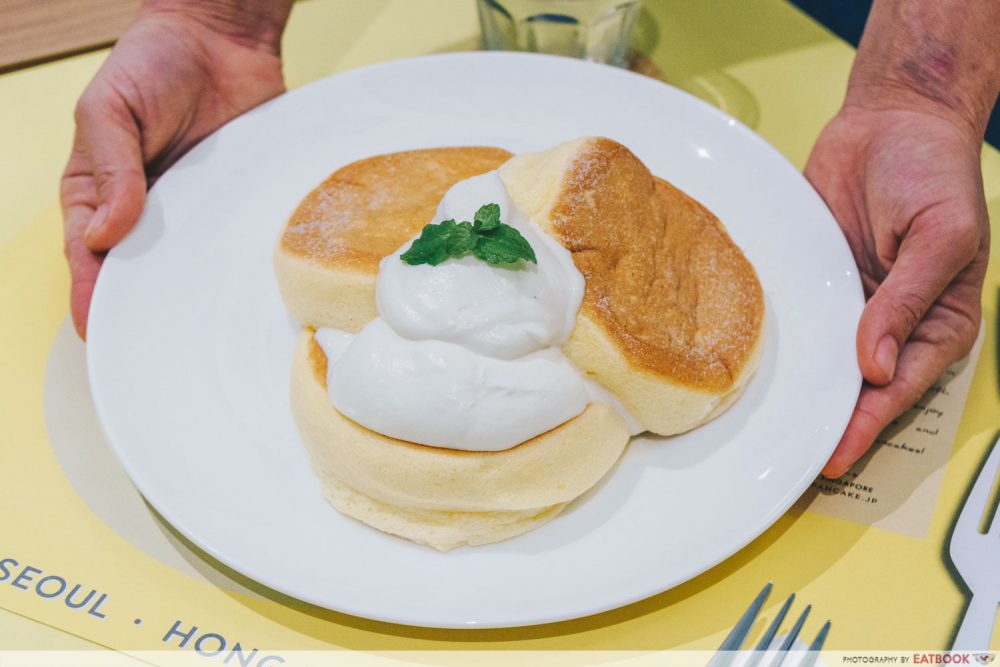 The best introduction to Flipper's is their Kiseki Pancake Plain ($17.80). Three ultra-jiggly souffle pancakes were served warm to our table, topped with luscious whipped cream sweetened with Canadian maple syrup.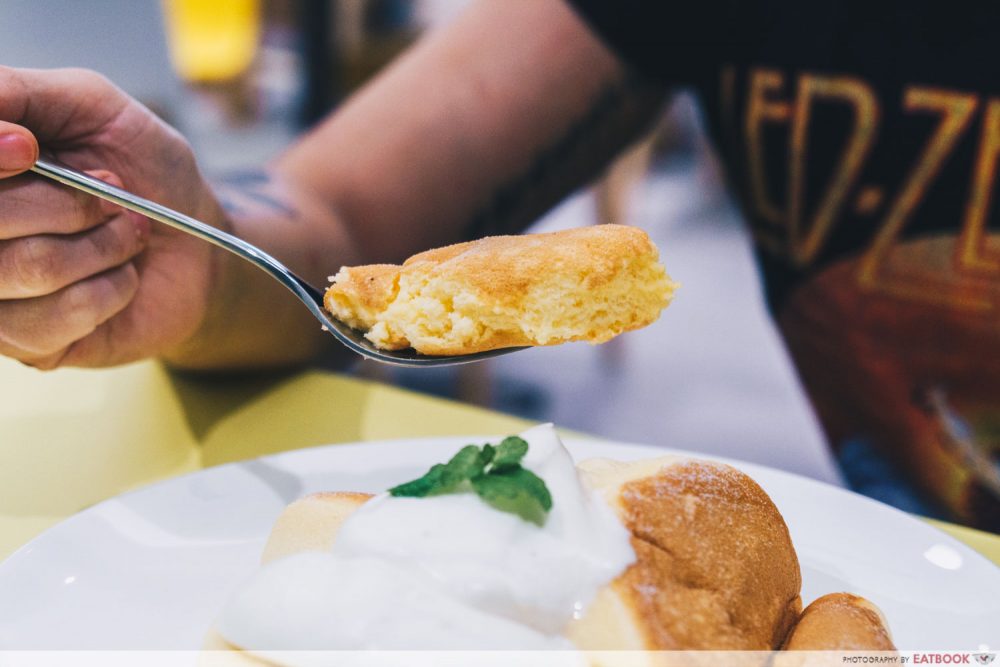 We were told that we had to snap pictures and dig in quick to enjoy the optimum texture and flavour—light like a chiffon cloud, and suffused with a pleasant touch of egginess from the Hinata eggs, every bite was elevated by the maple cream.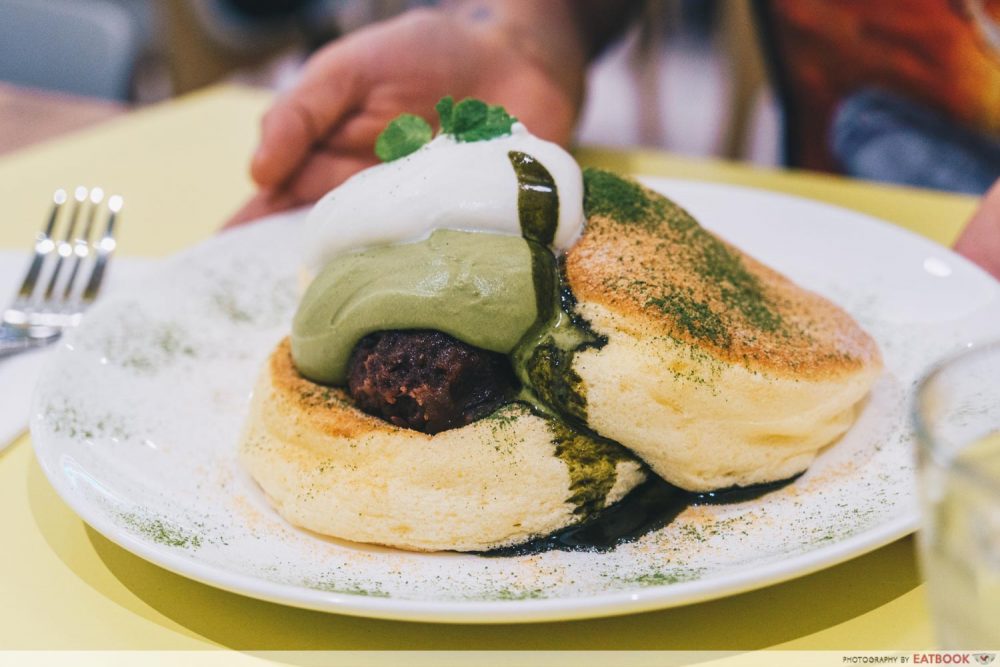 No Japanese cafe visit is complete without matcha desserts, so we got the Kiseki Pancake Matcha ($20.80). This time, the Kiseki pancakes are served with a parade of toppings: azuki bean paste, green tea honey, matcha whipped cream, fresh cream, as well as both kinako and Kyoto matcha powders.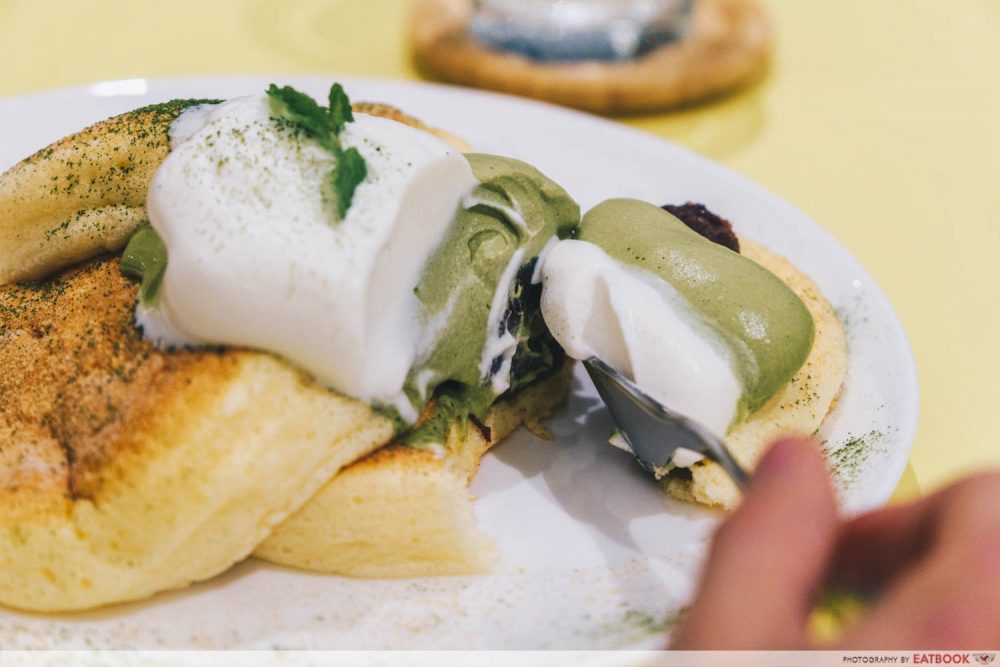 The quality of the matcha shines through, complemented by the dense red bean. Though the combination sounded too sweet on paper, the end result was rife with the mild, earthy bitterness that makes matcha so distinct.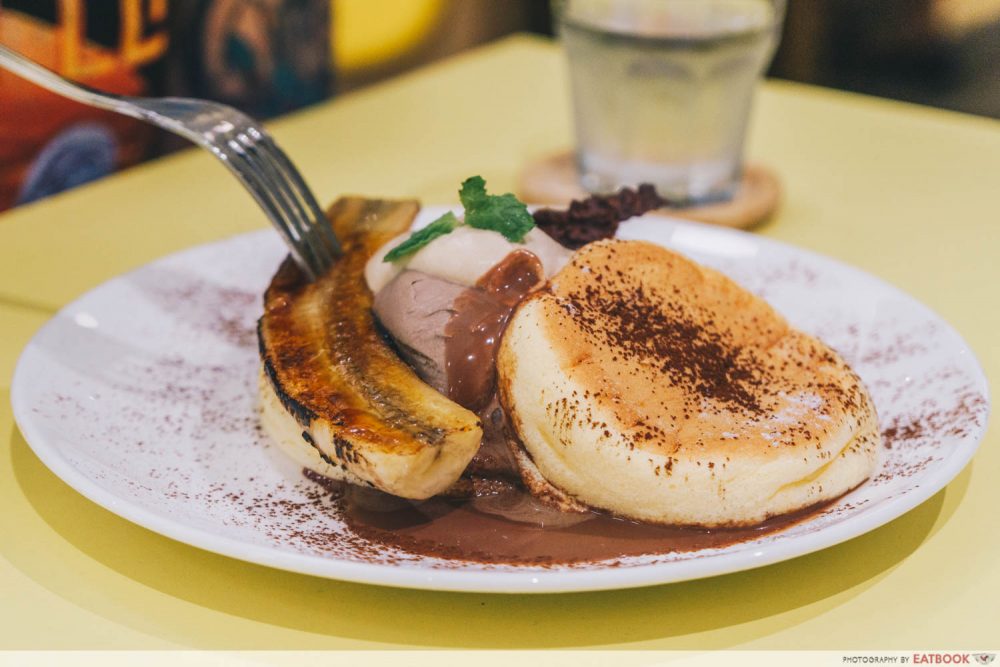 Chocolate fans can opt for the Kiseki Pancake Hazelnut Chocolate ($21.80) instead. The stack gets its chocolatey profile from the Valrhona-infused cream and the hazelnut praline that garnish it. The former is the big winner here, giving a delicate hum of chocolate to every fluffy forkful. The hazelnut praline was very faint, its nuttiness overshadowed by the chocolate cream.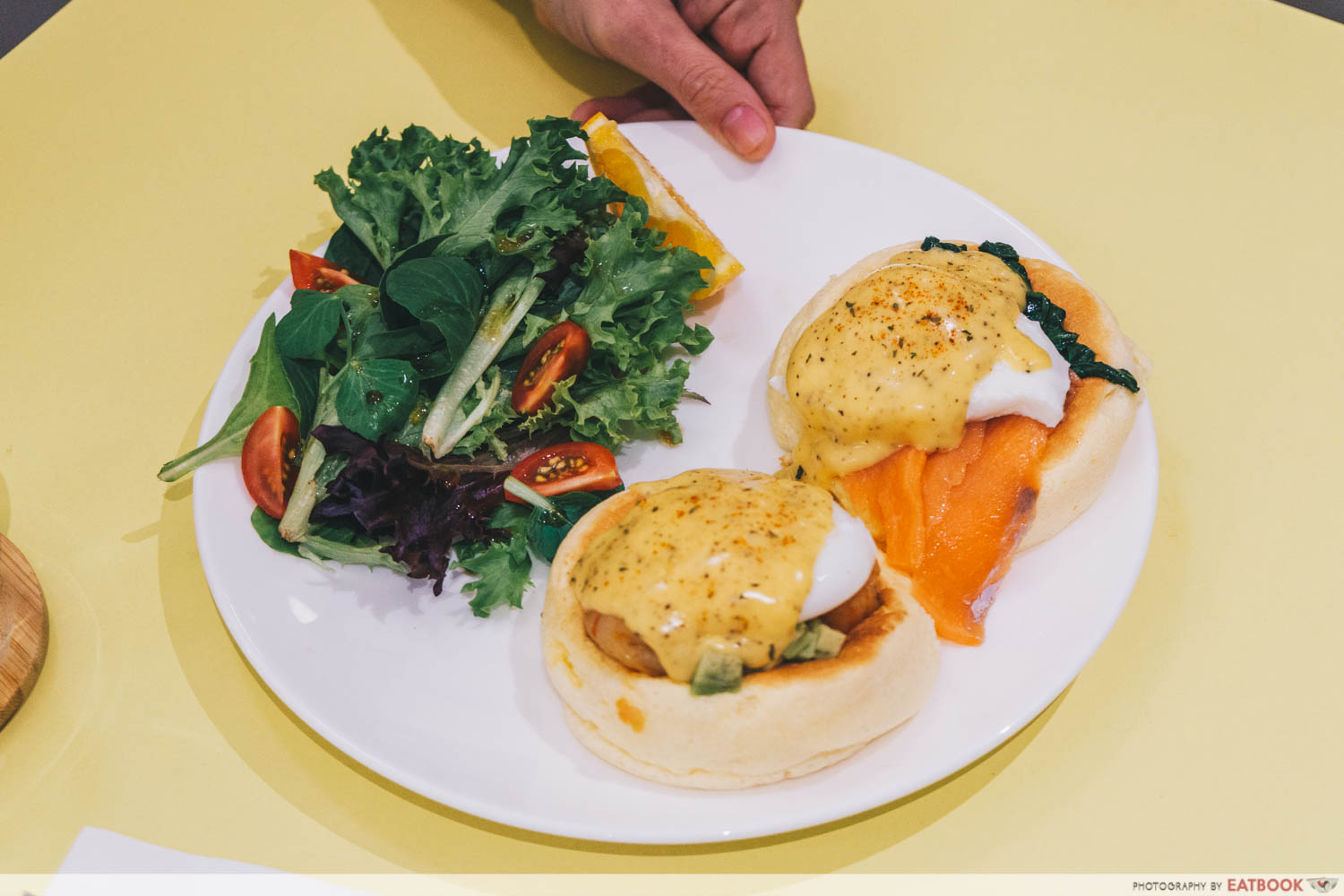 On the savoury front, there is one main item: the Eggs Benedict Souffle Pancake ($21.80). Two pancakes are served, one with shrimp and avocado, one with lox.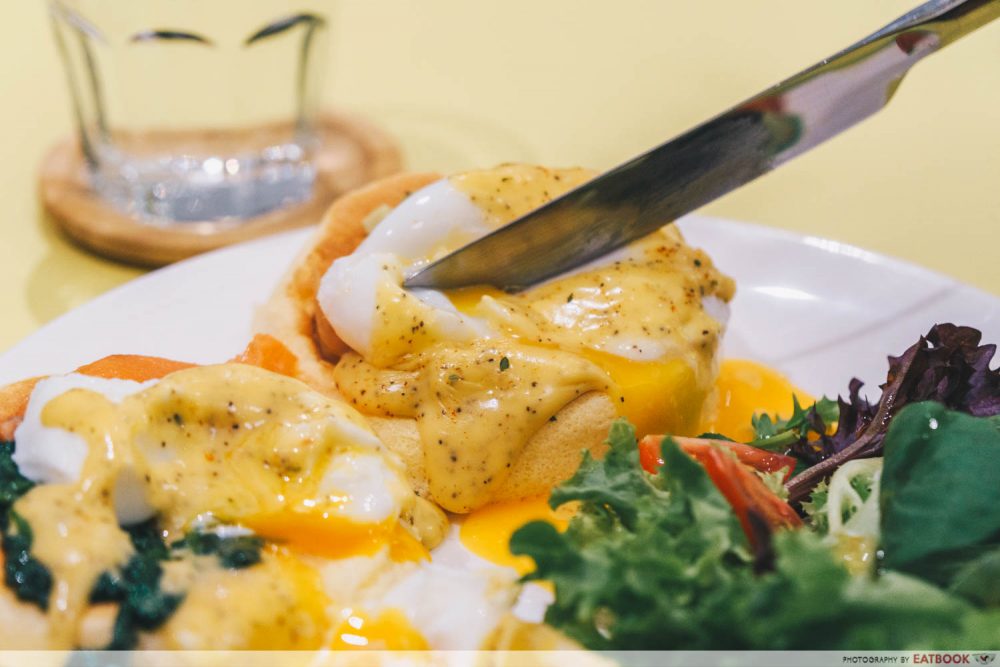 Topped with poached eggs and spiced hollandaise, this option showcased how the pancake batter was able to work beyond dessert. Perhaps I am too used to the toasted English muffins that go hand-in-hand with eggs benedict, but Flipper's take had too many soft layers for my taste. The accompanying garden salad offered some bite, but that felt more token than anything.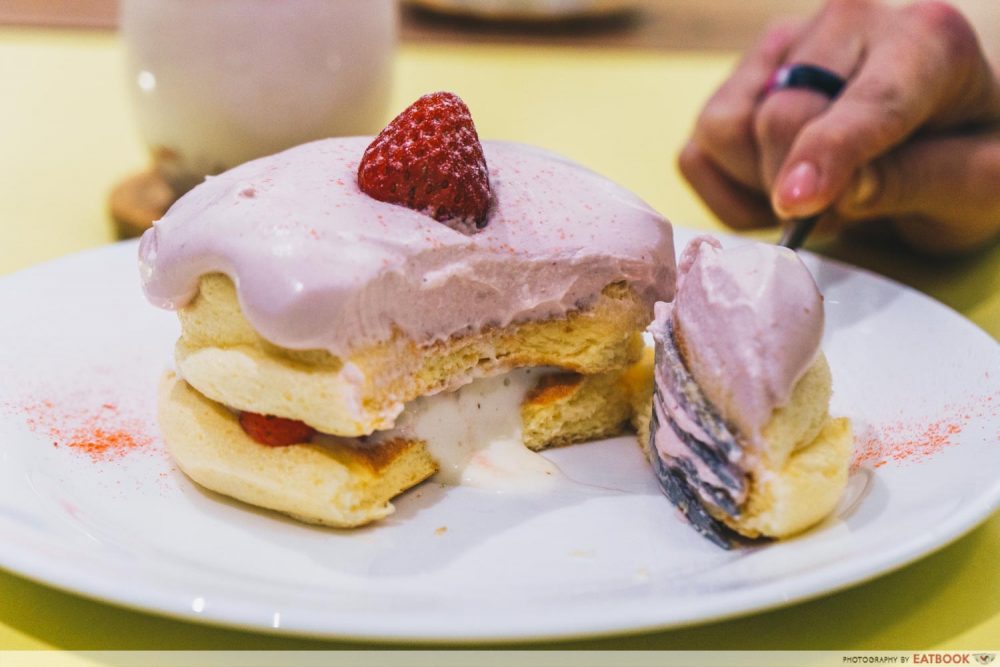 Flipper's will have limited edition souffle pancakes that highlight prized Japanese fruits in season. For the next month, it is the Millennial Strawberry ($20.80), a pancake sandwich, of sorts, that celebrates Chitose strawberries. Hand on heart, I don't even like strawberries, but this won me over.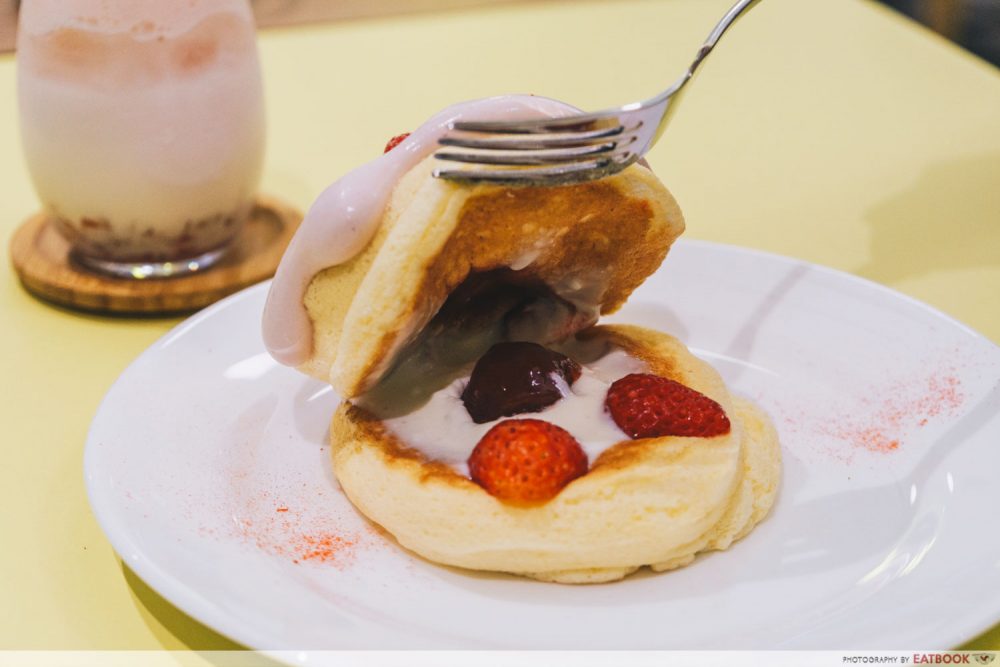 A pastel pink blanket of strawberry cream blankets two pancakes. These pillows hide cream cheese, a dollop of homemade strawberry jam, and more fruit. Crisp, tangy, naturally sweet, the myriad of textures and flavours in this stack really let the Chitose strawberries flex their versatility. It's a pity this will only be around for a month, but fans can expect more fruity creations to appear down the line, including Yubari melon, Shine muscat grape, and white peach souffle pancakes.
Also on the menu are Japanese-inspired drinks to go with your pancakes, including a Rose Strawberry Milk ($6.90) and Matcha Affogato ($9.80).
Ambience at Flipper's
The spacious cafe is decked out in yellow, grey, and wood furnishings, with bright yellow neon signs that draw the eye. Flipper's also has an open kitchen, with a clear glass window that lets you watch the chefs at work. There are also seats outside the main cafe, if you prefer to be away from the action.
Just a short walk away from the Wisma Atria exit of Orchard MRT station, the outlet is very accessible too.
The verdict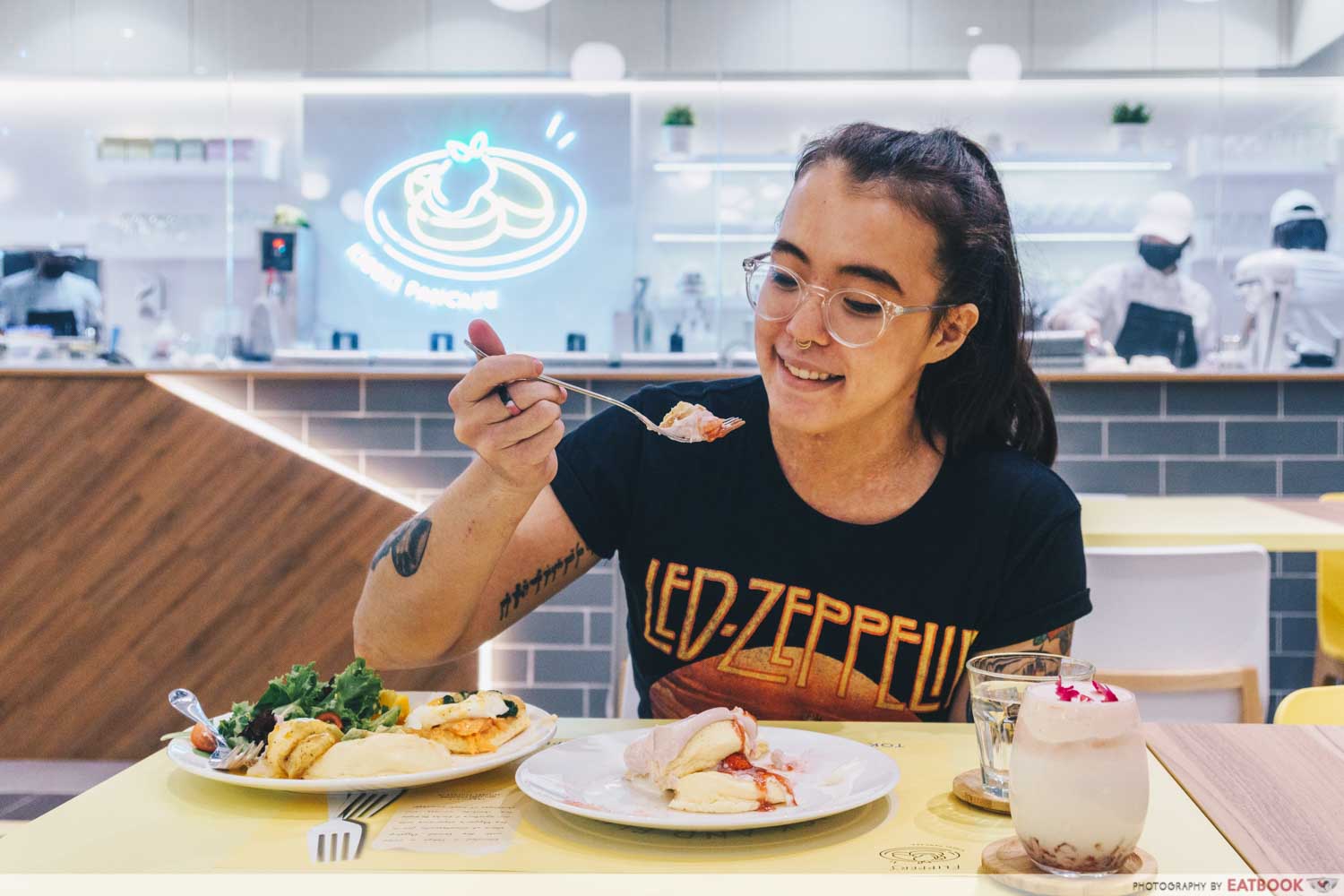 I am a certified dessert person, so Flipper's definitely got me sparkly-eyed. The fuwa-fuwa quality of every pancake was as admirable as it was delicious. I give serious props to the meticulous preparation it takes to get every round on the plate, from the sourcing of ingredients to the cooking.
However, if you aren't a big sweets or souffle pancakes person, Flipper's might just be too much of a specialty destination for you. Perhaps with more savoury items, the cafe could broaden its appeal to the masses. Honestly, though, I'm sure Flipper's will not struggle with gaining footfall once the store opens, if their queues abroad are anything to go by.
For more souffle pancake goodness, check out our review of Fluff Stack and Gram, two other specialty pancake cafes in Singapore.
Fluff Stack Review: Souffle Pancakes With Strawberry Cheese And Chocolate Hazelnut Toppings
Address: 391A Orchard Road, #B1-56, Ngee Ann City, Singapore 238873
Opening hours: Daily 10:30am to 10pm (last order at 8:45pm)
Website
Photos taken by Muhammad Hafiq.
This was a media tasting at Flipper's.
Flipper's Review: Popular Cafe From Japan Arrives With Matcha And Eggs Benedict Souffle Pancakes
Summary
Pros
– Very jiggly, soft souffle pancakes
– Simple, yet delicious flavours on the menu
Cons
– Long waiting time
– Eggs Benedict Souffle Pancake is one-dimensional in texture
Recommended dishes: Kiseki Pancake Matcha ($20.80), Millennial Strawberry ($20.80)
Opening hours: Daily 10:30am to 10pm
Address: 391A Orchard Road, #B1-56, Ngee Ann City, Singapore 238873