Mie Sedaap has Korean spicy chicken mee goreng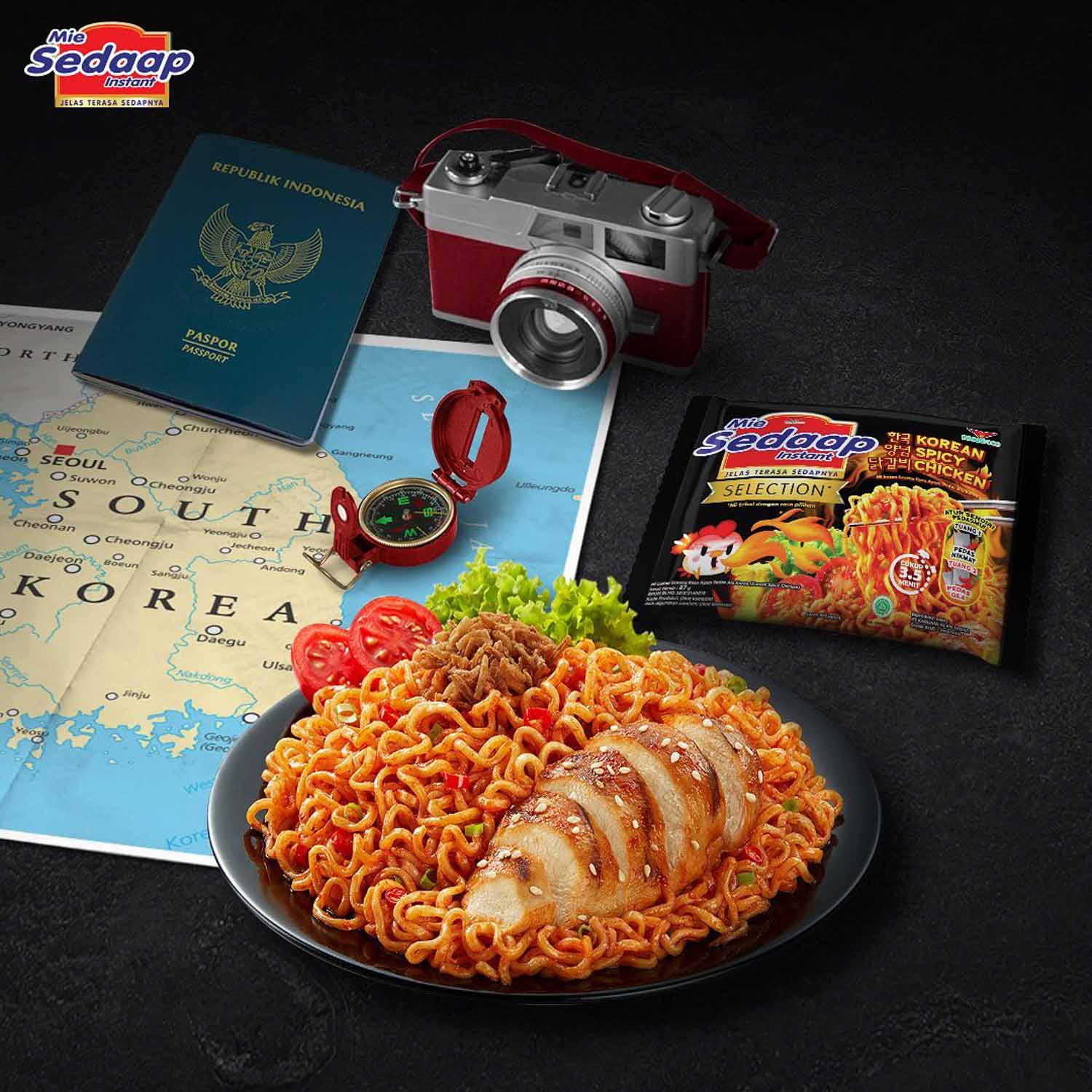 Image credit: @miesedaapid
Many of us have grown up with instant mee goreng in our diets. For me, a bowl of the aromatic dry tossed noodles screams late-night suppers which are ready in five minutes. Now, as tipped off by one of our readers, the Mie Sedaap Korean Spicy Chicken Instant Noodle has appeared on our radar and we are excited to spread the news.
A fusion of Indonesian and Korean flavours brings us this instant noodle, which is dubbed by many as a must-try. If you're a K-Pop fan or simply love Korean food, you will be excited to try this twist on the regular instant mee goreng.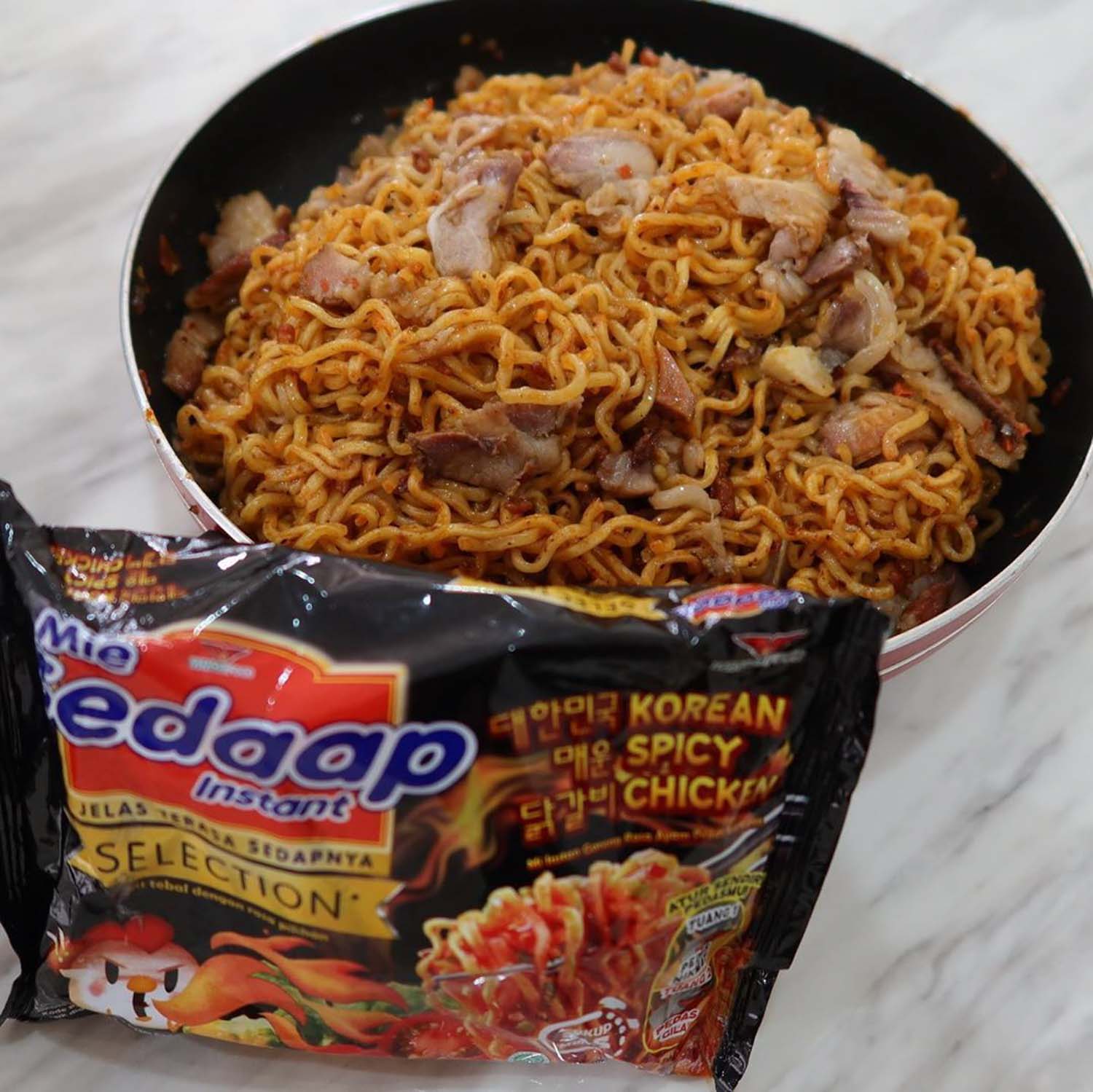 Image credit: @permadiandstephany
Mie Sedaap unveiled their Korean spicy chicken mee goreng during a summer festival held in Indonesia last year. It then sold out a week after its introduction. Having attracted many Indonesian K-Pop fans, our local K-Pop fans may also be curious to take a bite! These instant noodles are not widely available in our local supermarkets, but can be ordered online at Shopee, in a pack of five at $6.63. We found them slightly cheaper than Samyang's Original Hot Chicken Flavour, which is sold at $6.90 for five servings.
This instant noodle promises delightful and spicy bites of mee goreng in a jiffy, because it's cooked up in just three and a half minutes. Thus, as a lazy foodie, I would definitely be ordering them to gear up for my weekly Korean drama nights!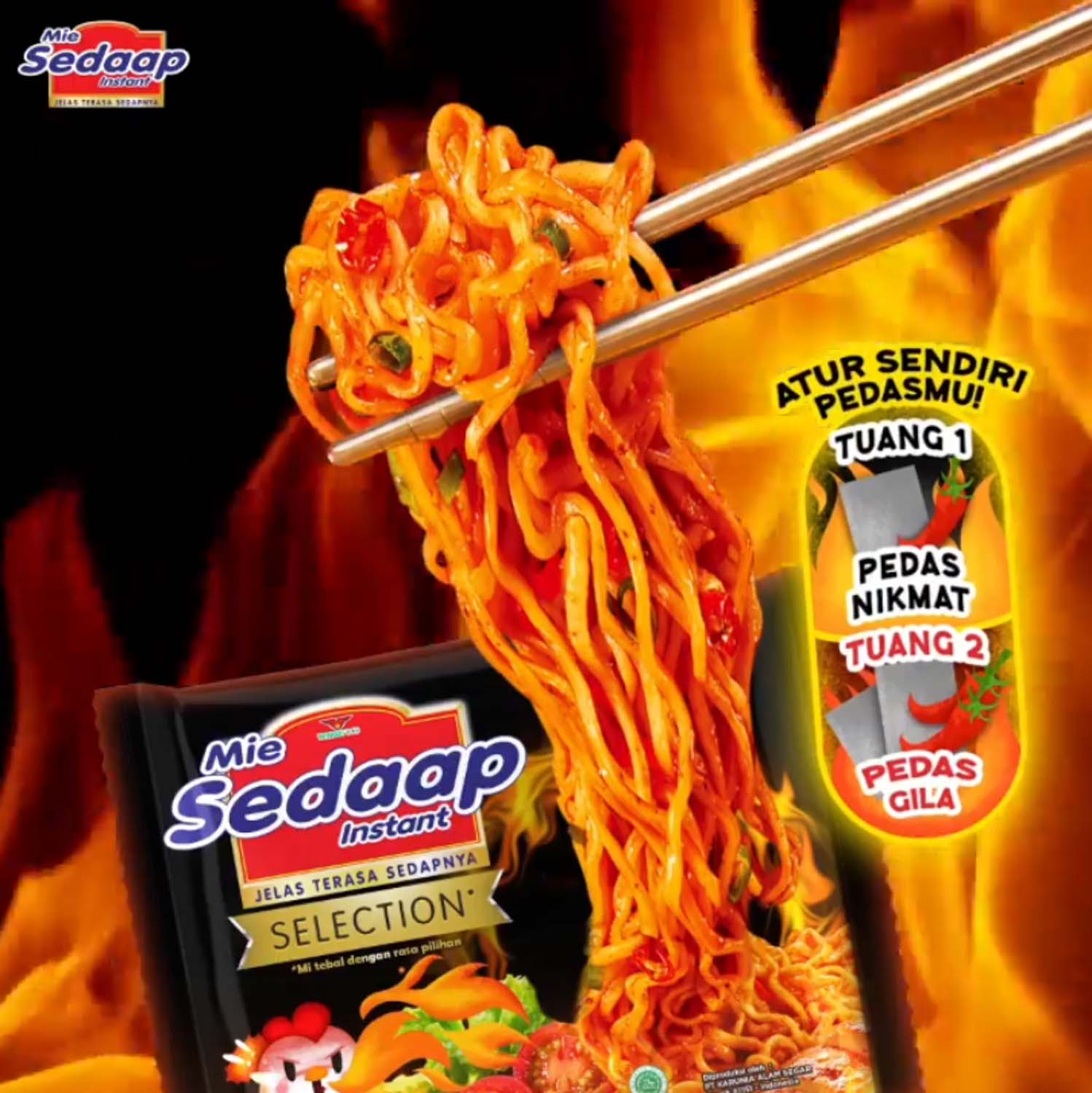 Image credit: @miesedaapid
Mee goreng fans who might not be able to take spicy food that well do not have to worry. This instant noodle allows us to adjust the spice levels between 'enjoyably spicy' (pedas nikmat) and 'crazily spicy' (gila nikmat). For the former, just add one packet of spicy seasoning to your noodles. For the latter, simply add both packets. Therefore, feel free to enjoy these noodles without having to douse your mouths with water after every bite!
Indomie Pizza Recipe: This Instant Noodle Hack Lets You Eat Indomie On The Go
Here at Eatbook, we have explored various flavours of Indomie and even came up with a delicious Indomie pizza recipe. For other suggestions to up your instant noodle game, check out our list of instant noodle recipes as well.
Feature image adapted from @miesedaap.
10 Zhng-ed Instant Noodle Recipes Including Cheesy Ramen, Indomie Pizza And More