Kream & Kensho cafe in Outram Park
Kream & Kensho caught my eye earlier this year when it first popped up on my IG feed, thanks to its minimalist interior. Kampong Bahru, near Outram Park, isn't somewhere I head to regularly, however, so I never got to drop by. That is, until I saw photos of Kream & Kensho's grape-topped matcha brioche toast, and made it a point to visit.
Food at Kream & Kensho
Each weekday between 11am and 5pm, Kream & Kensho has a concise list of specials. When we arrived, there were only two options. Off of this list, we decided to go for the K&K "BCM" ($15).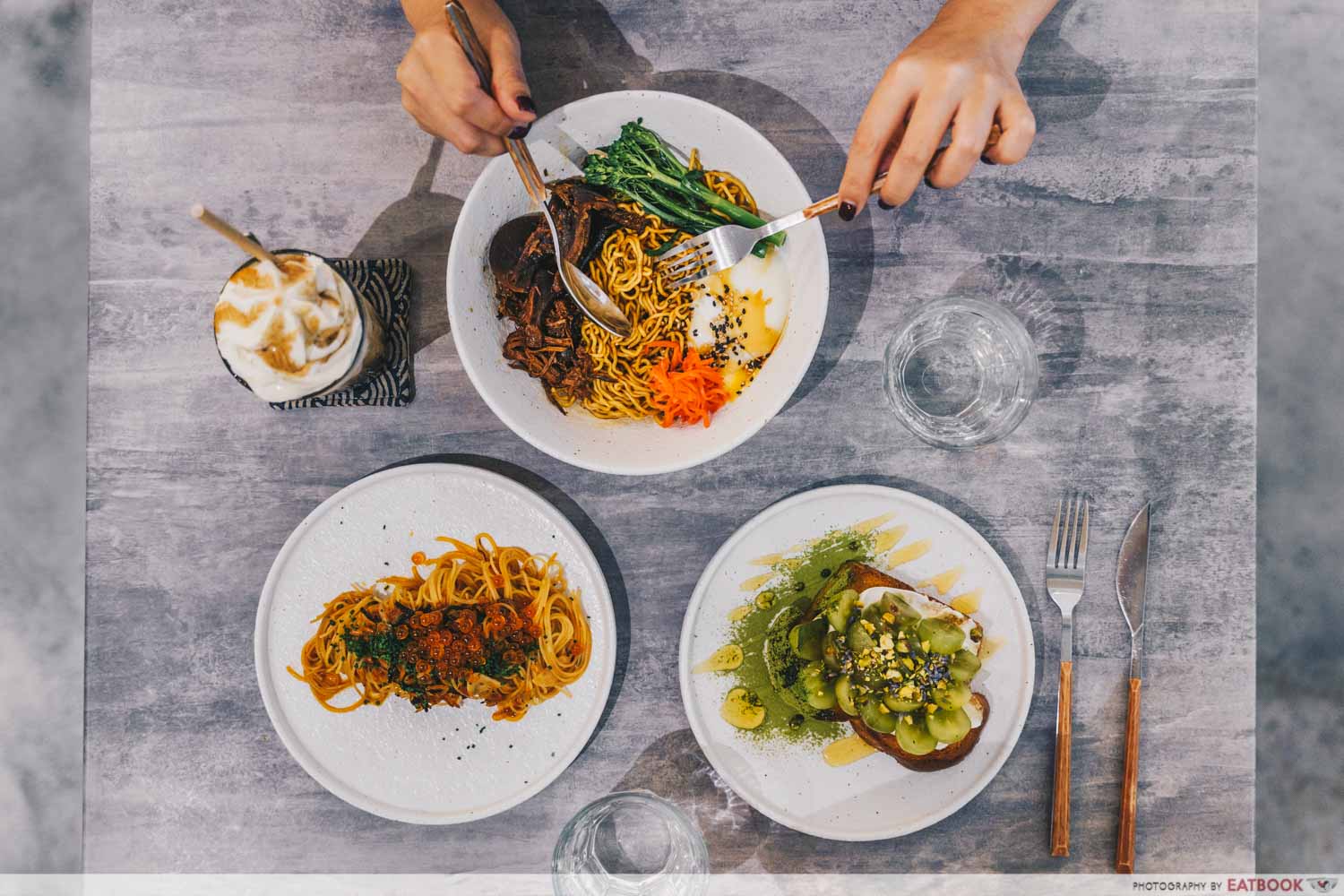 "If it's got K&K in its name, it must be good," my friend quipped.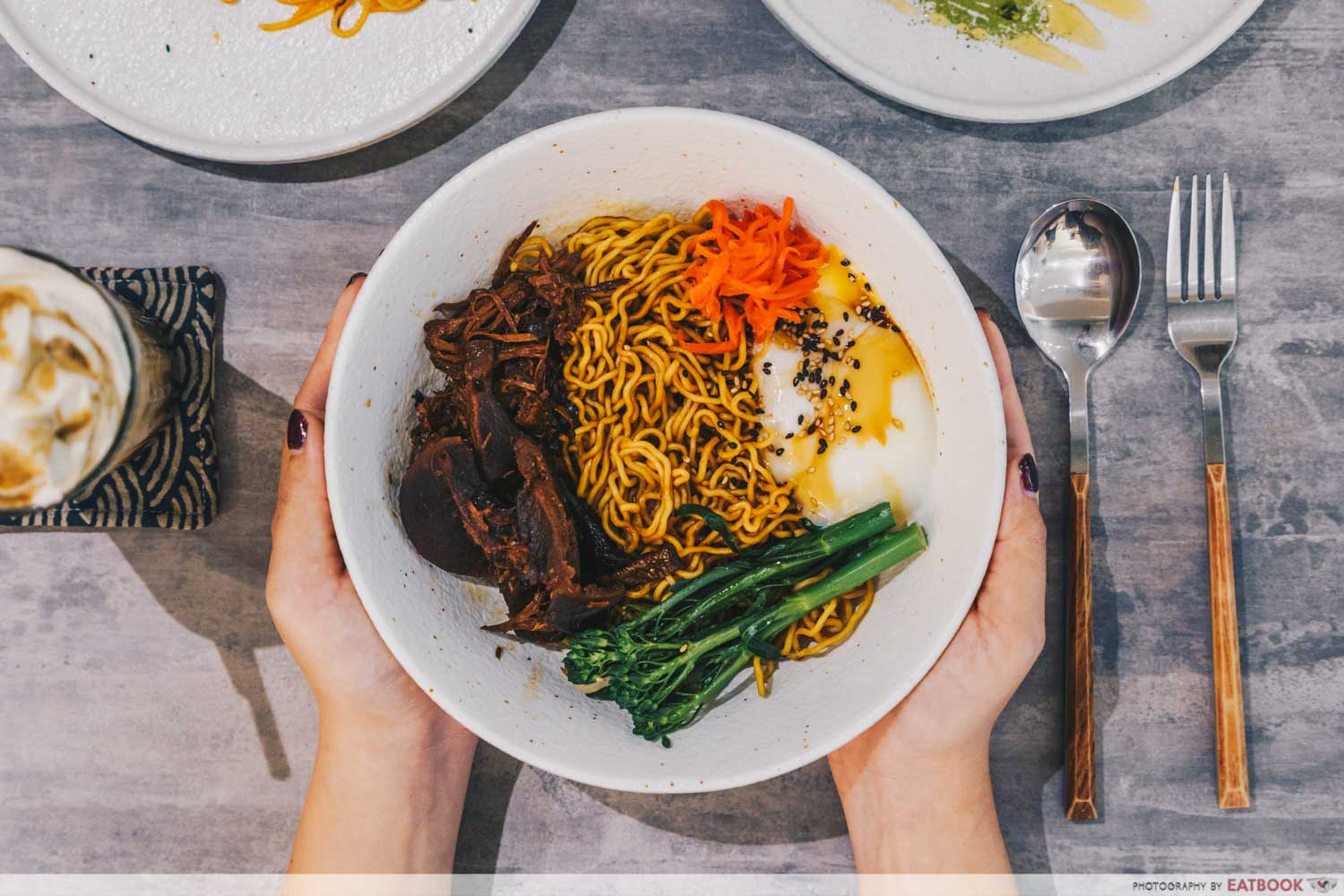 Made with pulled pork, an onsen egg, Japanese pickled ginger, and Tokyo ramen, this isn't your regular bowl of bak chor mee. It's deeply savoury, rich with the onsen egg that helps the sauce coat each QQ noodle. I enjoyed the piquant addition of Japanese pickled ginger, which adds spice, but not of the chilli variety. You also won't get the same acrid taste of Chinkiang vinegar here.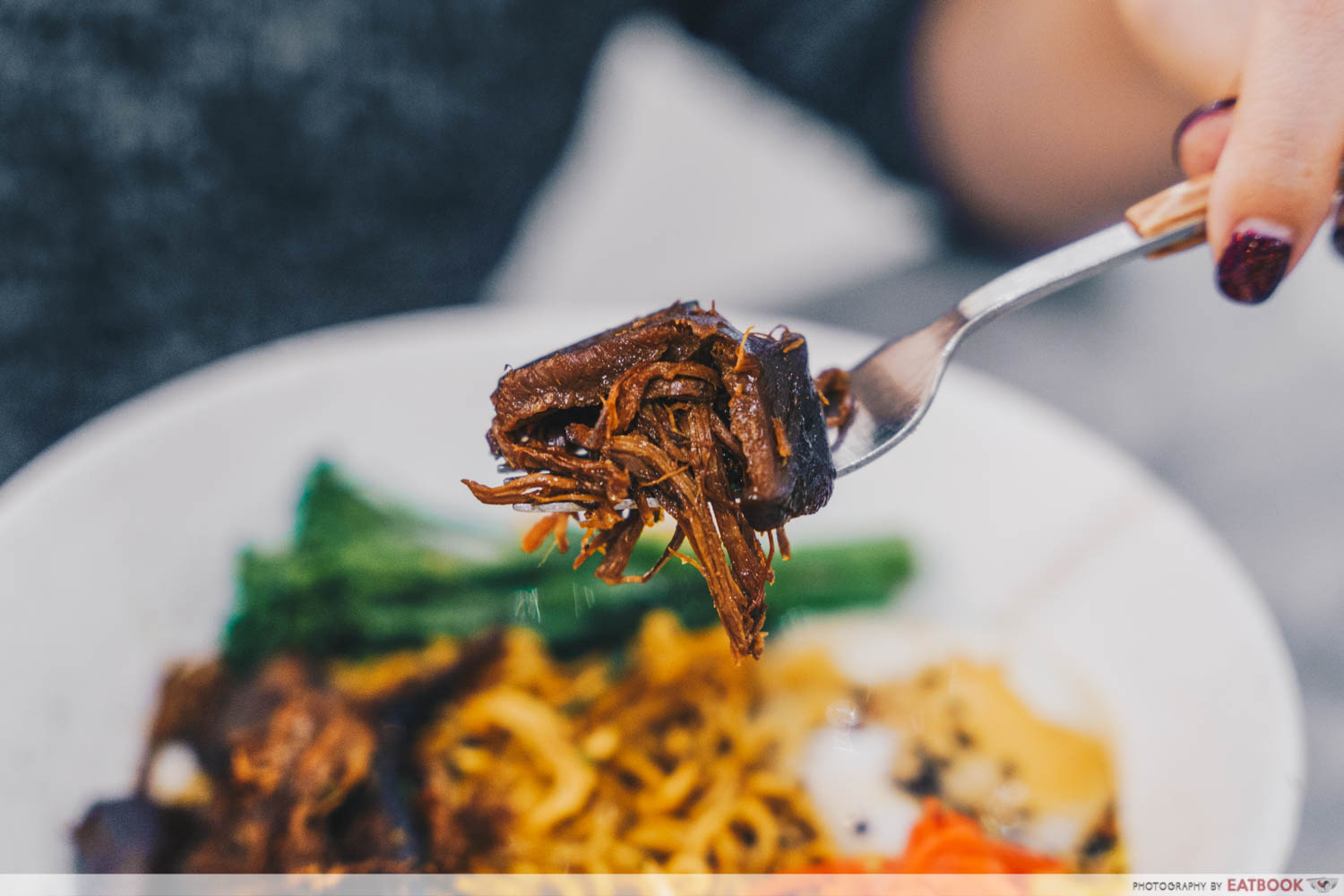 Special mention goes to the pulled pork in this dish. I personally found this robust and intense. The braised mushrooms were particularly flavourful too, but I can see how some might find it too salty.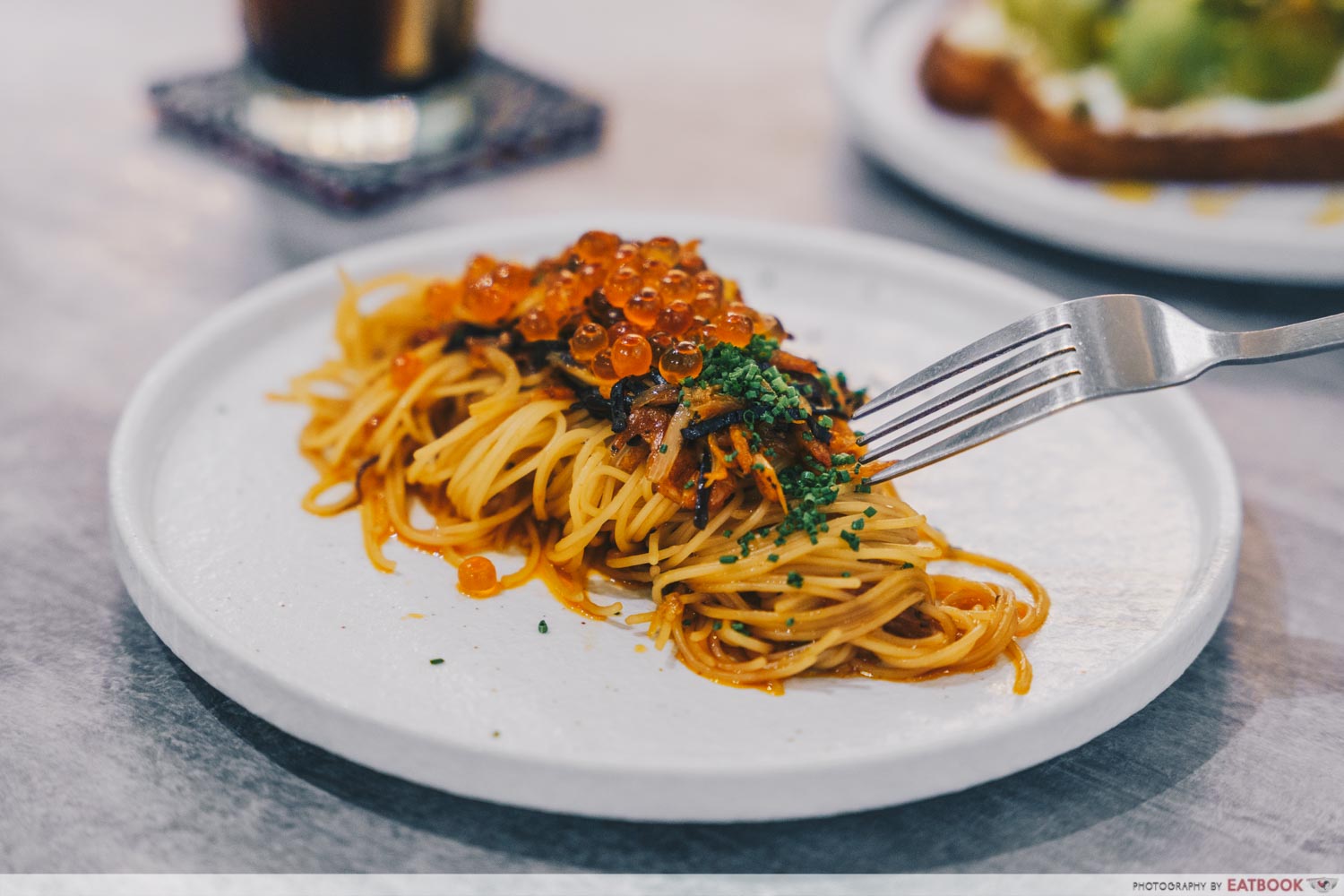 From the main brunch menu, we went for the Sakura Ebi Capellini ($18). It seems a little overly oily at first, but you'll realise that the oil is truly packed with flavour. It's spicy, and fragrant from the oil used to fry the sakura ebi.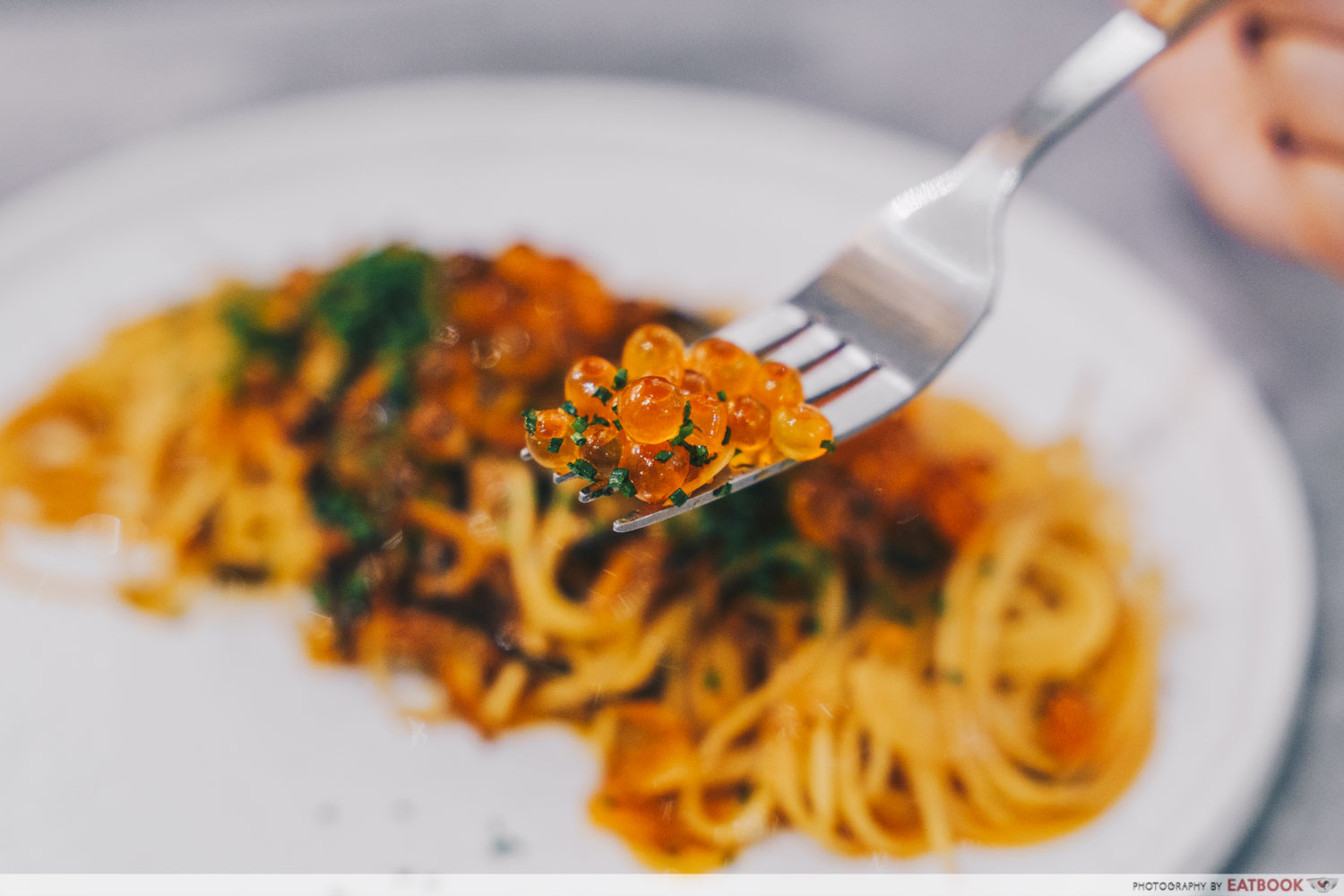 Texture-wise, the capellini was cooked to al dente. This was accompanied by the crispy fried sakura ebi, slightly chewy strips of kombu, and spheres of ikura that pop in your mouth.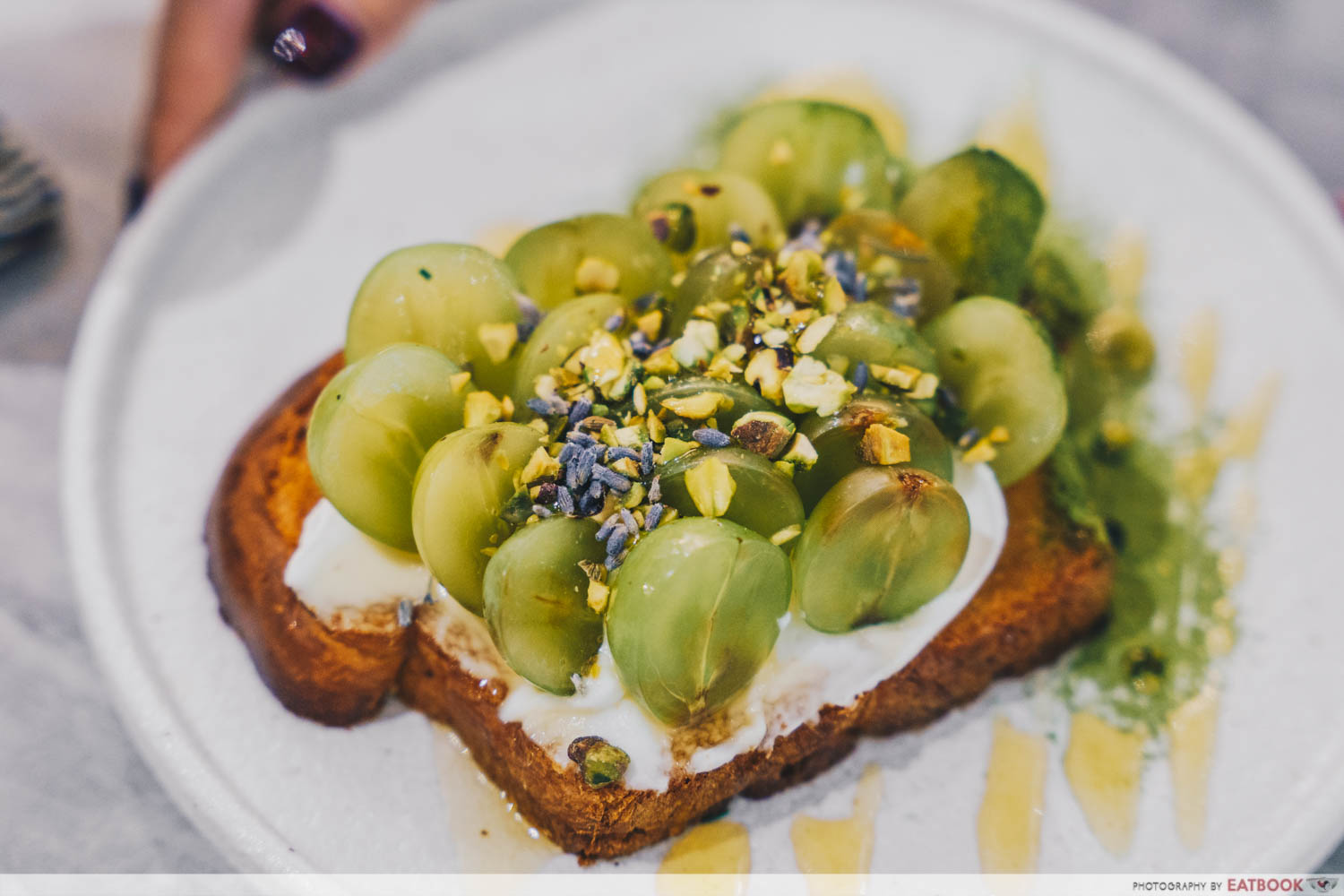 To complement the savouries, we had the Grape & Ricotta Matcha Brioche ($13) that had caught my eye on Instagram. I'm not usually a sweets person, but this was surprisingly well balanced.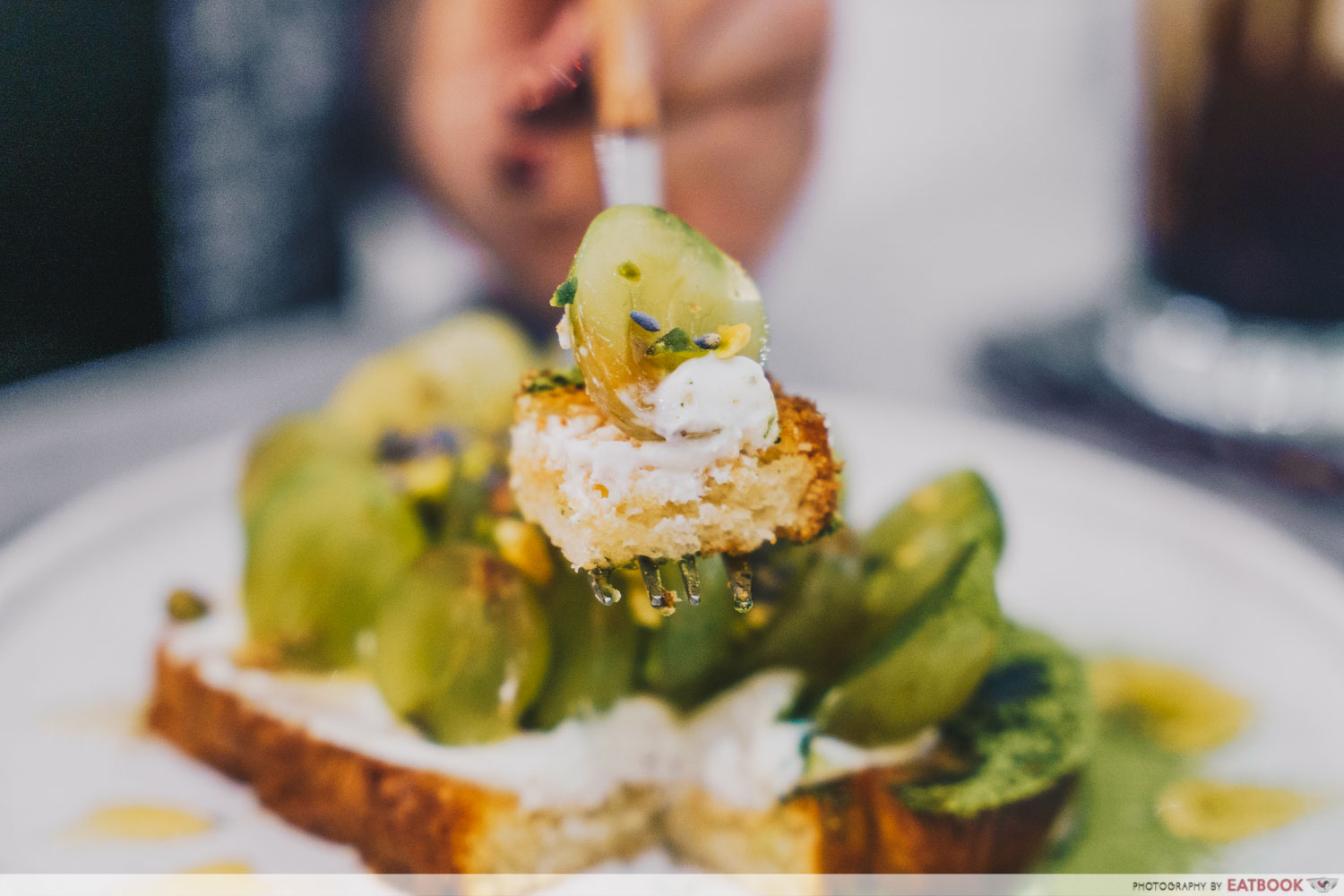 There was a medley of textures and flavour pairings that I enjoyed. The crisp, fresh grapes were not the sweetest, but this isn't something that can be controlled. They went well with the slightly savoury, creamy ricotta, and the crunchy, buttery toast.
The drizzles of honey lent a mellow sweetness, its floral aroma enhanced by the crushed pistachio, and lavender buds─an uncommon ingredient used well here. In case you find it sweet, the matcha powder on the side brings some bitterness.
Dolc Patisserie Review: New Patisserie Selling IG-Worthy Tarts With Strawberry And Basil In Outram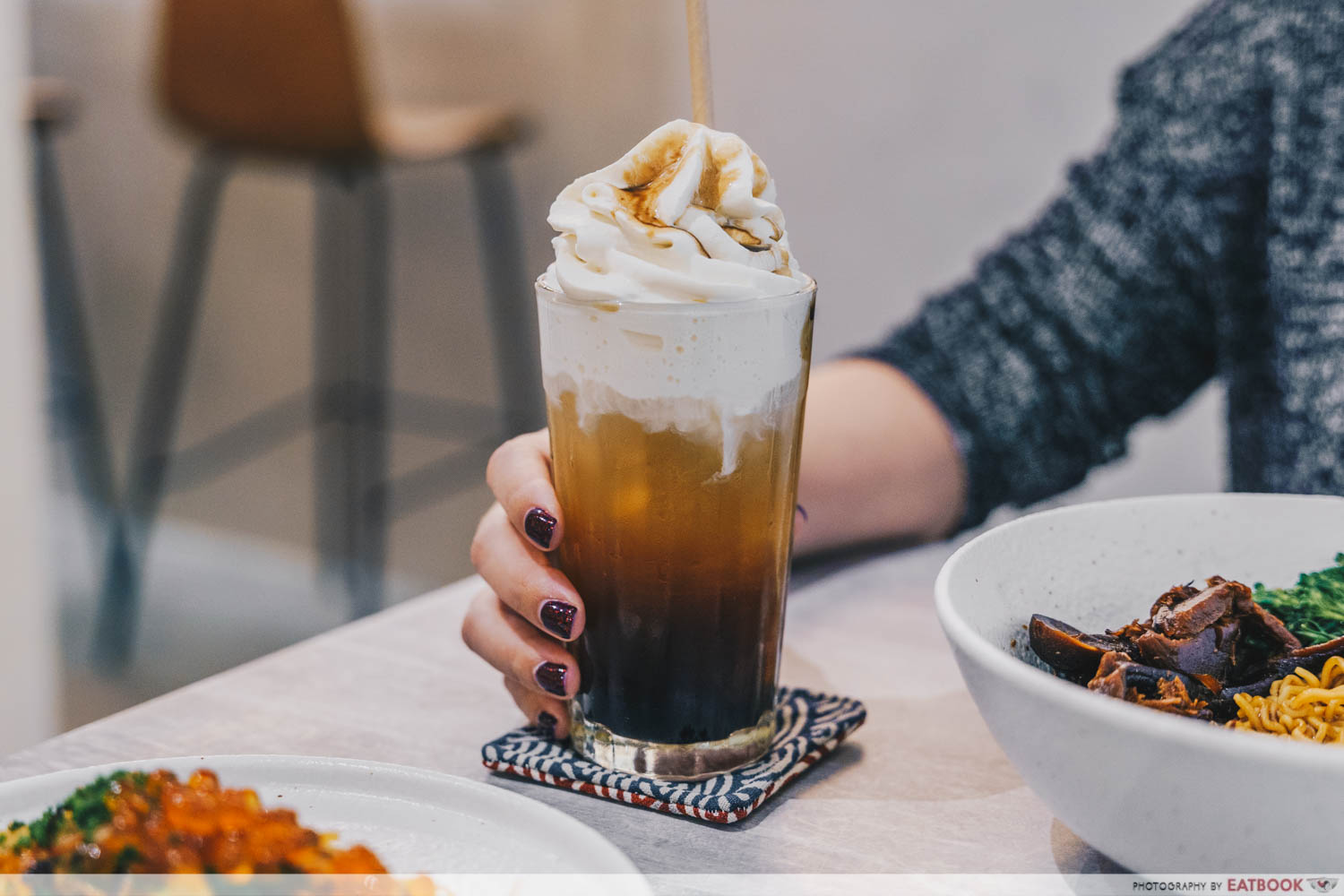 After the success of the food, we were disappointed by the K&K Milk Tea ($6.50). This featured a salted whipped cream on Kream & Kensho's signature brown sugar tea. We both found the drink overly sweet, and too light on the tea. Mixing the whipping cream in made the drink too milky as well.
Ambience at Kream & Kensho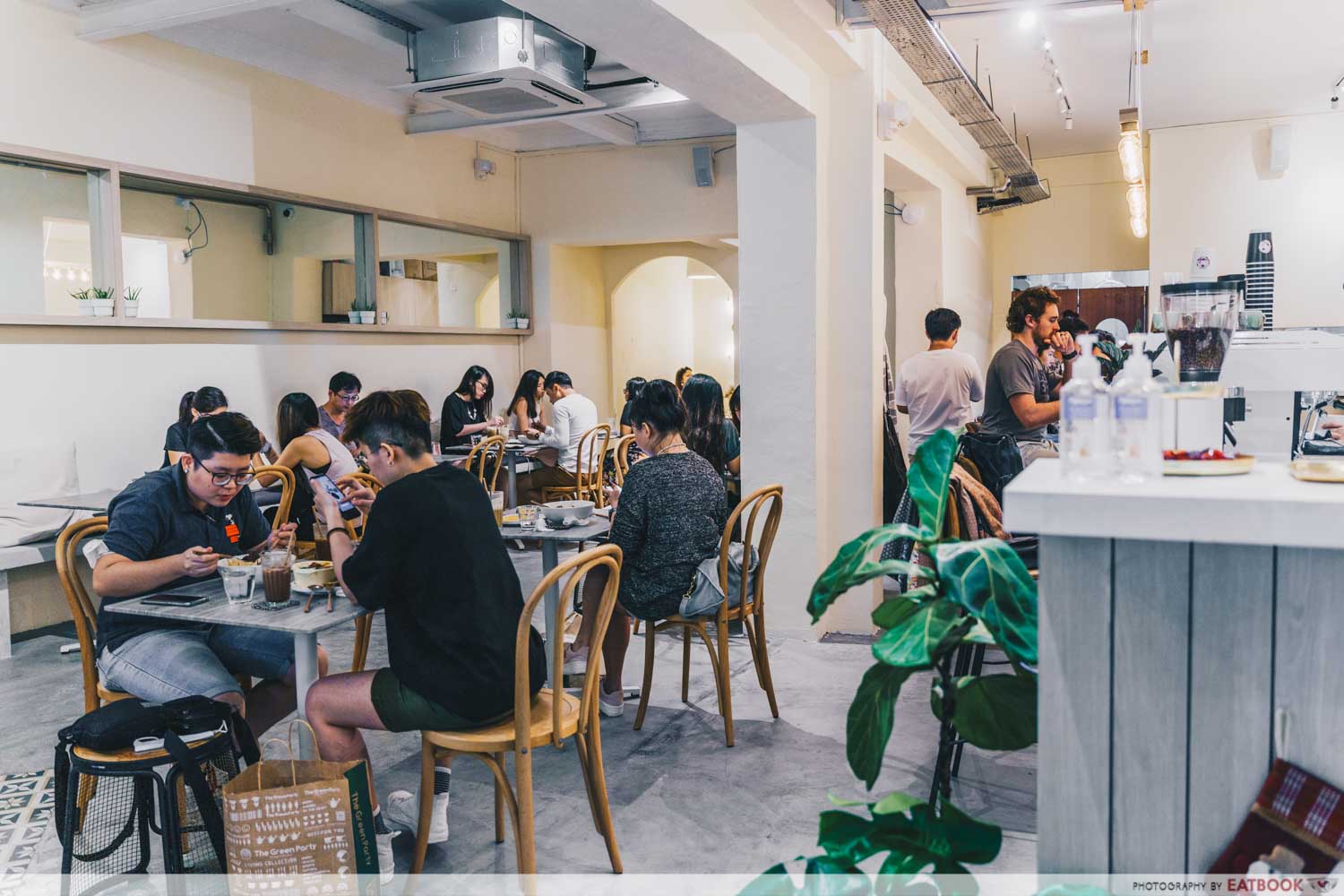 Kream & Kensho is a seven-minute walk from Outram Park MRT Station, which is not very far, except that it's not sheltered from the elements. I discovered this inconvenient fact when it began pouring just as we left, but there are bus stops nearby, with buses that can bring you to Orchard or Tanjong Pagar.
The space is not big, but it's got cosy nooks for private seating. It's a well-lit cafe that transports you far away from the road that's just outside.
The verdict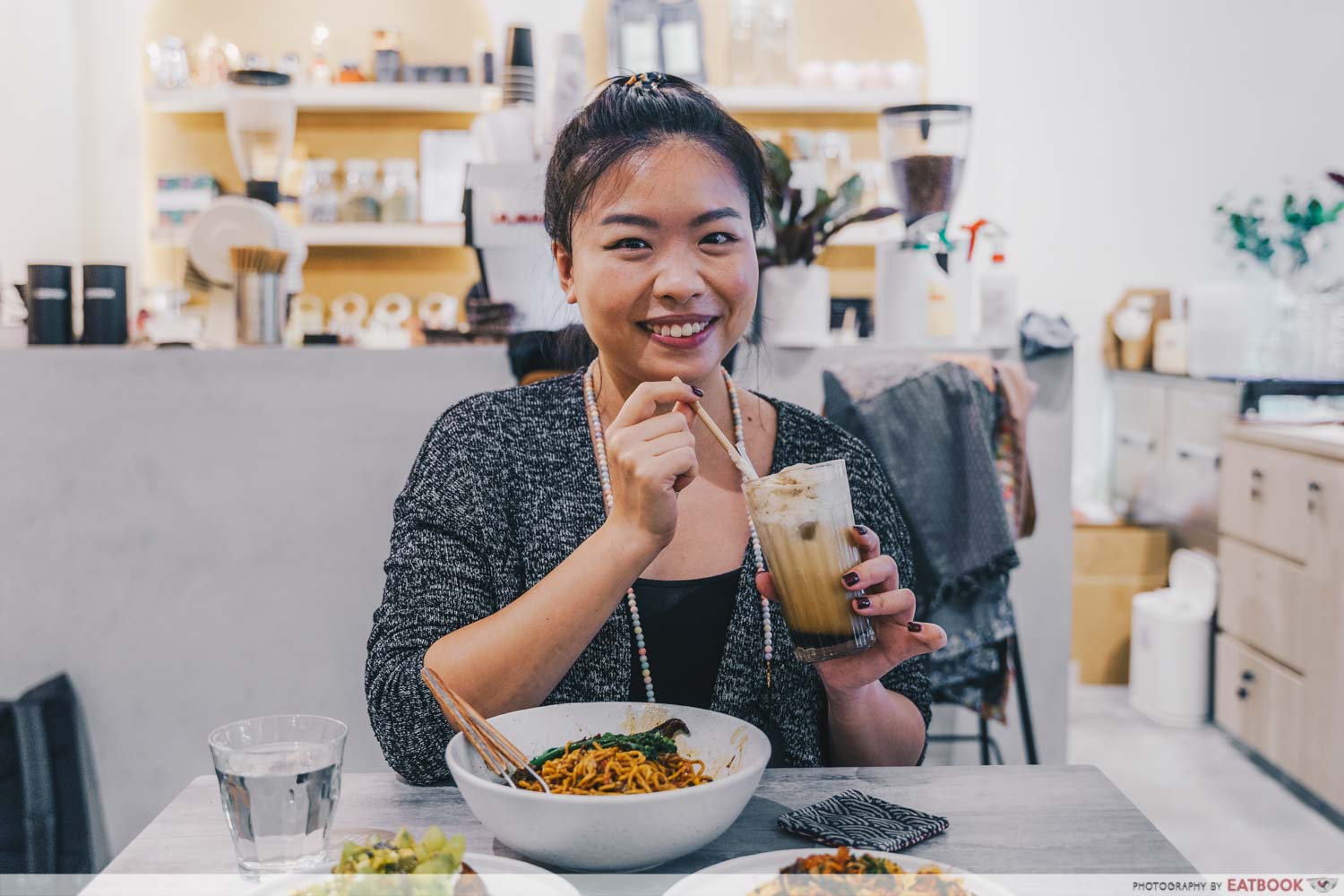 In spite of the disappointing drink, you'll find me heading back to Kampong Bahru for Kream & Kensho's food options. Perhaps I'll stick to a regular tea or coffee next time around. The food more than makes up for that one drink that fell short.
Fatbowls Review: Mala Unagi Pasta And Wagyu Rice Bowl Under $15 In Chinatown
Prices here are also reasonable, I find, with most of the menu priced under $20. The portion size of the BCM, in particular, was very generous and is good for two to share along with a dessert. I enjoyed the layers of flavour in the dishes that we sampled on our visit.
If you're in Kampong Bahru, you could also try Dolc Patisserie, which is just a few doors down. Otherwise, you could head to Fatbowls by Beurre for their lunch bowls.
Address: 35 Kampong Bahru Road, Singapore 169355
Opening hours: Mon-Thurs, Sat 9am to 6pm, Fri 9am to 10:30pm, Sun 9am to 4pm
Website
Kream & Kensho is not a halal-certified eatery.
Photos taken by Lim An. 
This was an independent review by Eatbook.sg.
Kream & Kensho Review: Ikura Pasta And Grape Matcha Toast At Outram Park
Summary
Pros
– Prices are affordable
– Well-prepared dishes
– Grape & Ricotta Matcha Brioche was pretty
Cons
– Not sheltered from the MRT station
– K&K Milk Tea was too sweet
Recommended dishes: Sakura Ebi Capellini ($18), Grape & Ricotta Matcha Brioche ($13)
Opening hours: Mon-Thurs, Sat 9am to 6pm, Fri 9am to 10:30pm, Sun 9am to 4pm
Address: 35 Kampong Bahru Road, Singapore 169355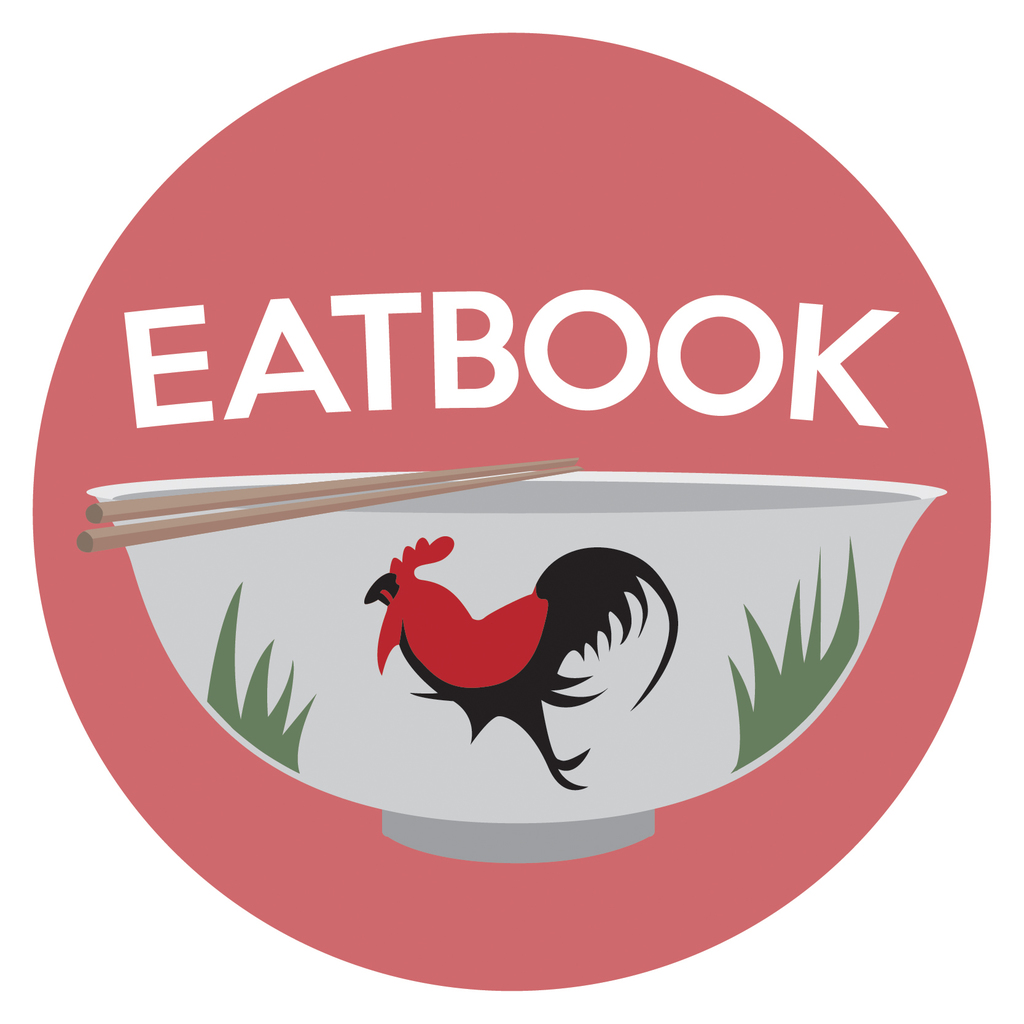 Drop us your email so you won't miss the latest news.