Satisfying, affordable lunch bowls at Fatbowls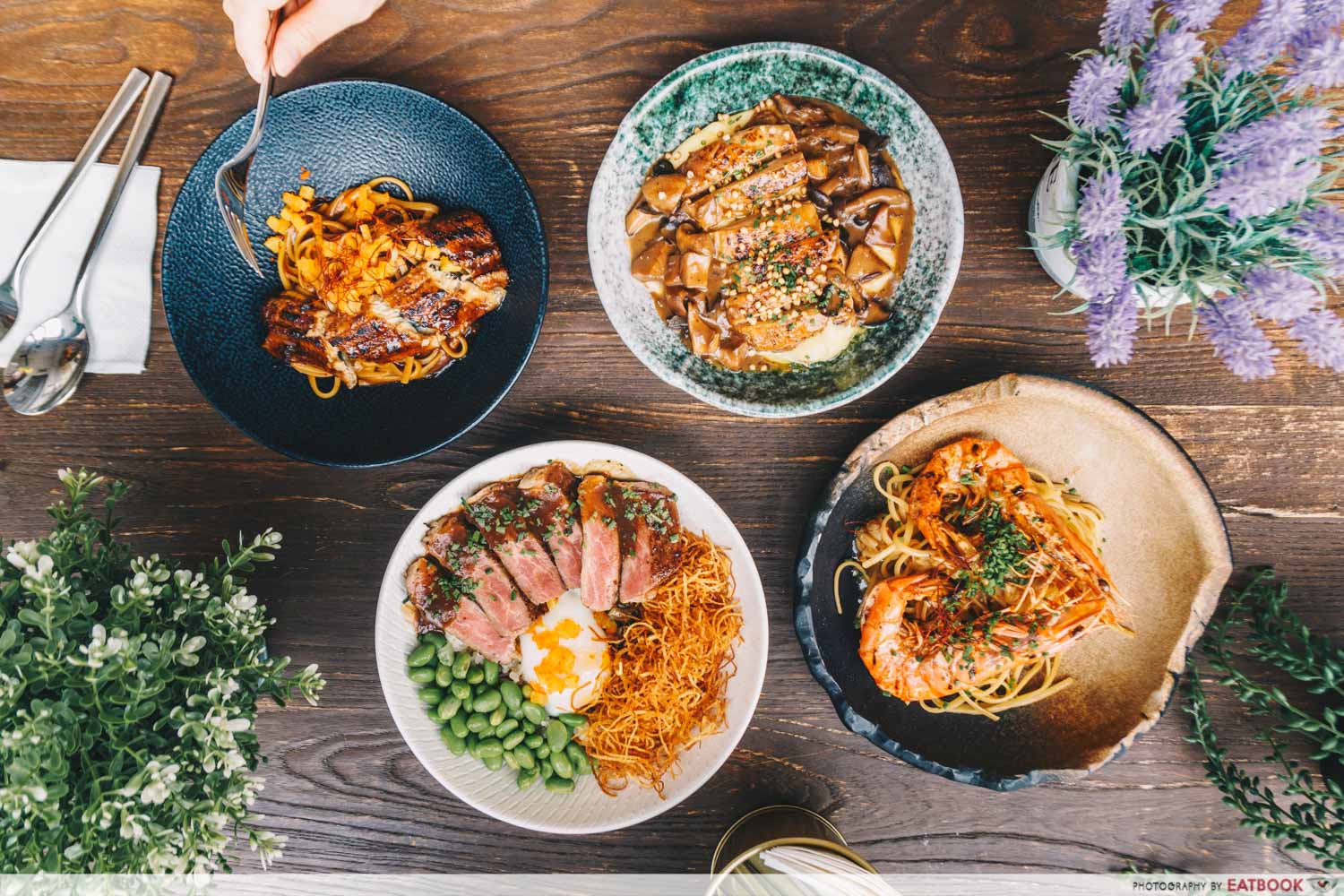 Tucked in a nondescript entrance along Bukit Pasoh is Beurre, a modern-European restaurant whose business, like many others, took a nosedive during the Circuit Breaker earlier this year. To adapt, Beurre's head chef Darwin Wong opened Fatbowls, a casual dining concept where Beurre's dedication to quality melds with familiar local flavours.
An alumnus of kitchens such as JAAN and TWG Tea, Chef Darwin is heavily-influenced by French techniques and celebrates butter in his menus at Beurre, and now Fatbowls. 
Food at Fatbowls
The main menu highlights include pasta, rice bowls, and loaded mashed potatoes.
Chef Darwin's silken mash of Yukon Gold potatoes was easily the highlight of the day for me, and I have tried many iterations of mashed potatoes in my life. It's made through a painstaking process of steaming Yukon Gold potatoes and peeling them while hot, before they are blended for an exact length of time, sieved then mixed with an unspeakable amount of butter and cream. It's best not to think of calories when you eat Fatbowls' mash.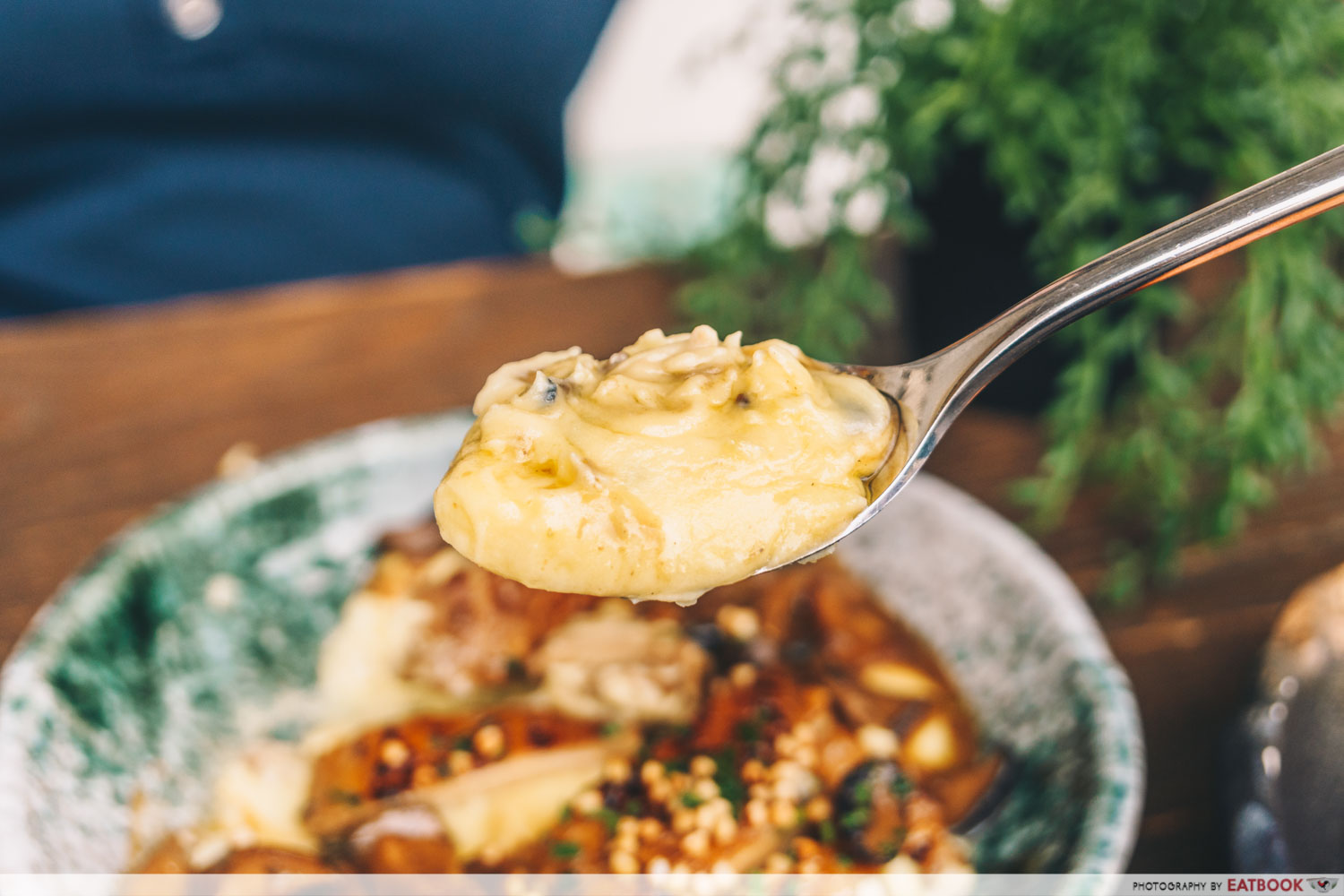 We had the Truffle Chicken Mash ($14.90), which came with a lot of that glorious mash, topped with mushroom gravy, sous vide chicken leg, drizzles of truffle oil and toasted buckwheat for a little crunch and malt. The super-umami gravy was a tantalising medley of local and French fungi ─ shimeji, king oyster mushrooms, morel, porcini… the list goes on.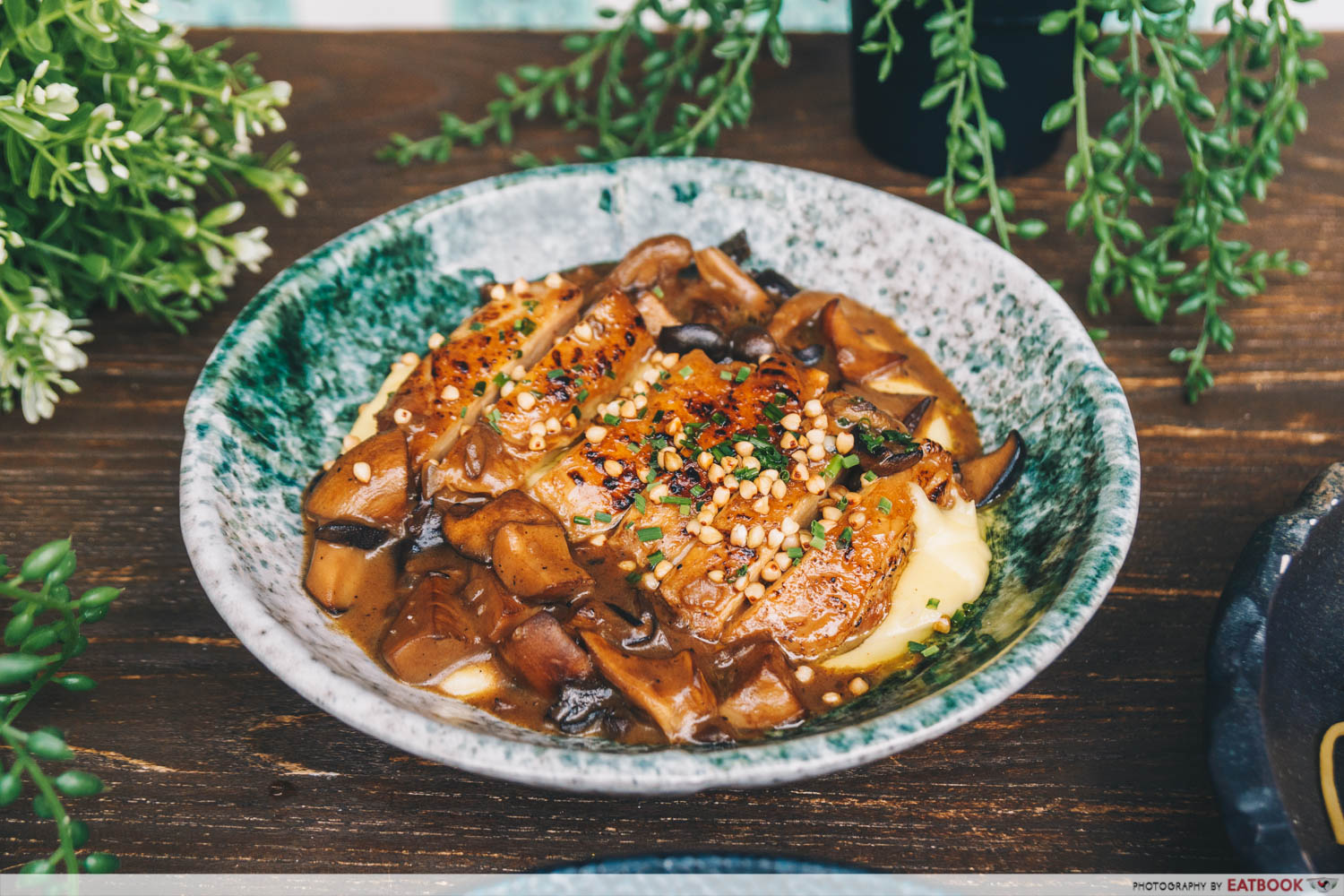 I loved the sous vide chicken leg, which was inspired by soya sauce chicken. It's redolent of a Chinese rose wine that's traditionally used in making soya sauce chicken. Blowtorched to serve, the mild sweetness of the marinade falls neatly in place with the other elements in the dish to bring about a flavour-splosion.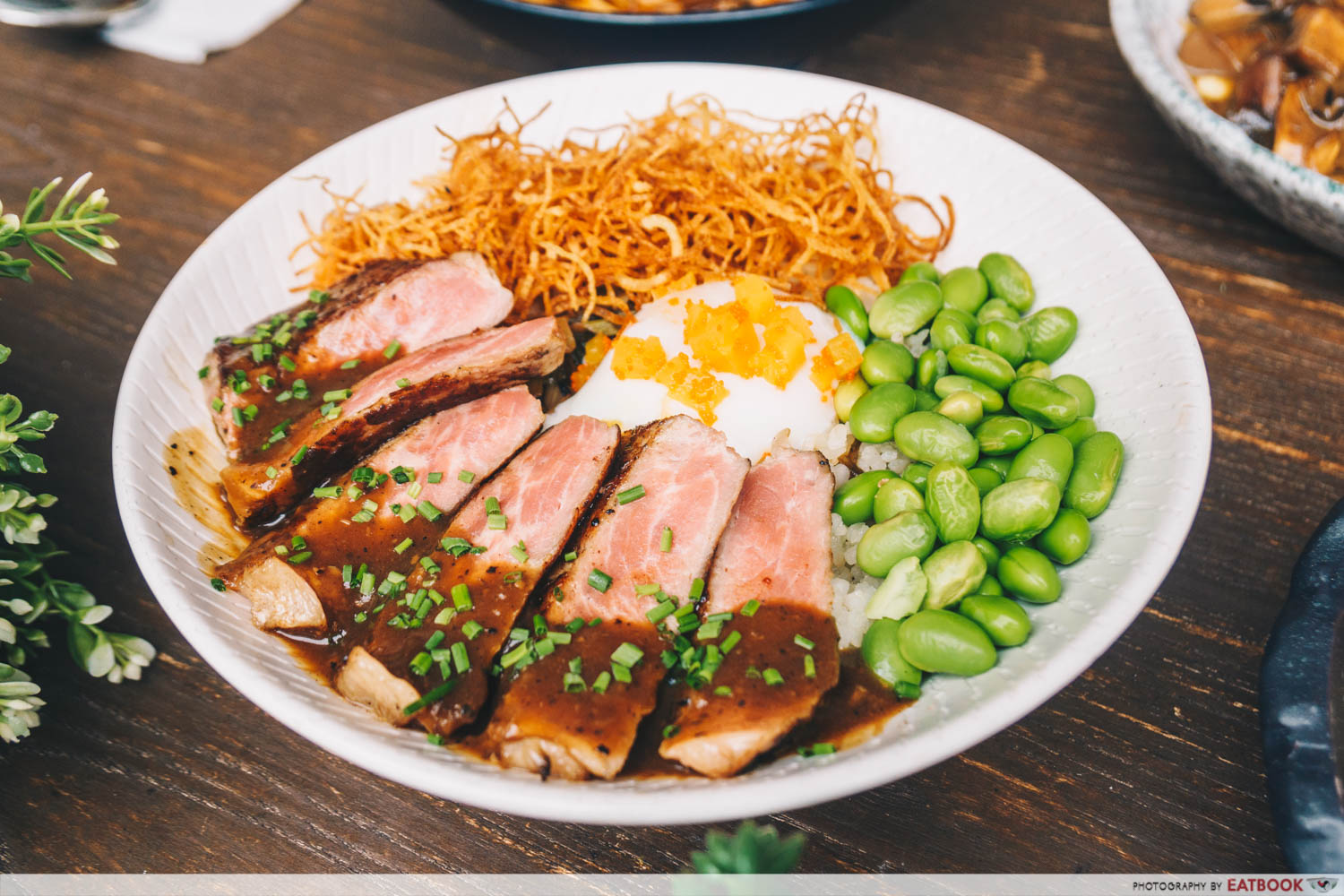 At $14.40, the Supreme Wagyu Rice is a winner. The rice bowl is well-thought-out, affording diners spoonfuls of surprise. It is lined with a very generous serving of house butter pilaf, A.K.A. Japanese pearl rice tossed with butter and bay leaves. It is mild, yet fragrant, a welcome change from plain rice. You get a relish of forest mushrooms and leek, on which sits an onsen egg, edamame beans, house-pickled radish with tobiko, and a most addictive nest of deep-fried potato strings. 
IRVINS Now Has Truffle And Salted Egg Yolk Rice Bowls At Orchard
My dining companion was enraptured by the tender slices of wagyu, the pièce de résistance of this bowl. In line with their insistence on serving quality produce, Fatbowls uses American or Australian wagyu that's decently-graded, and the quality of the meat shone through when we bit into the beef. It was accompanied by a black pepper gravy that lent a piquant edge to an already flavourful bowl.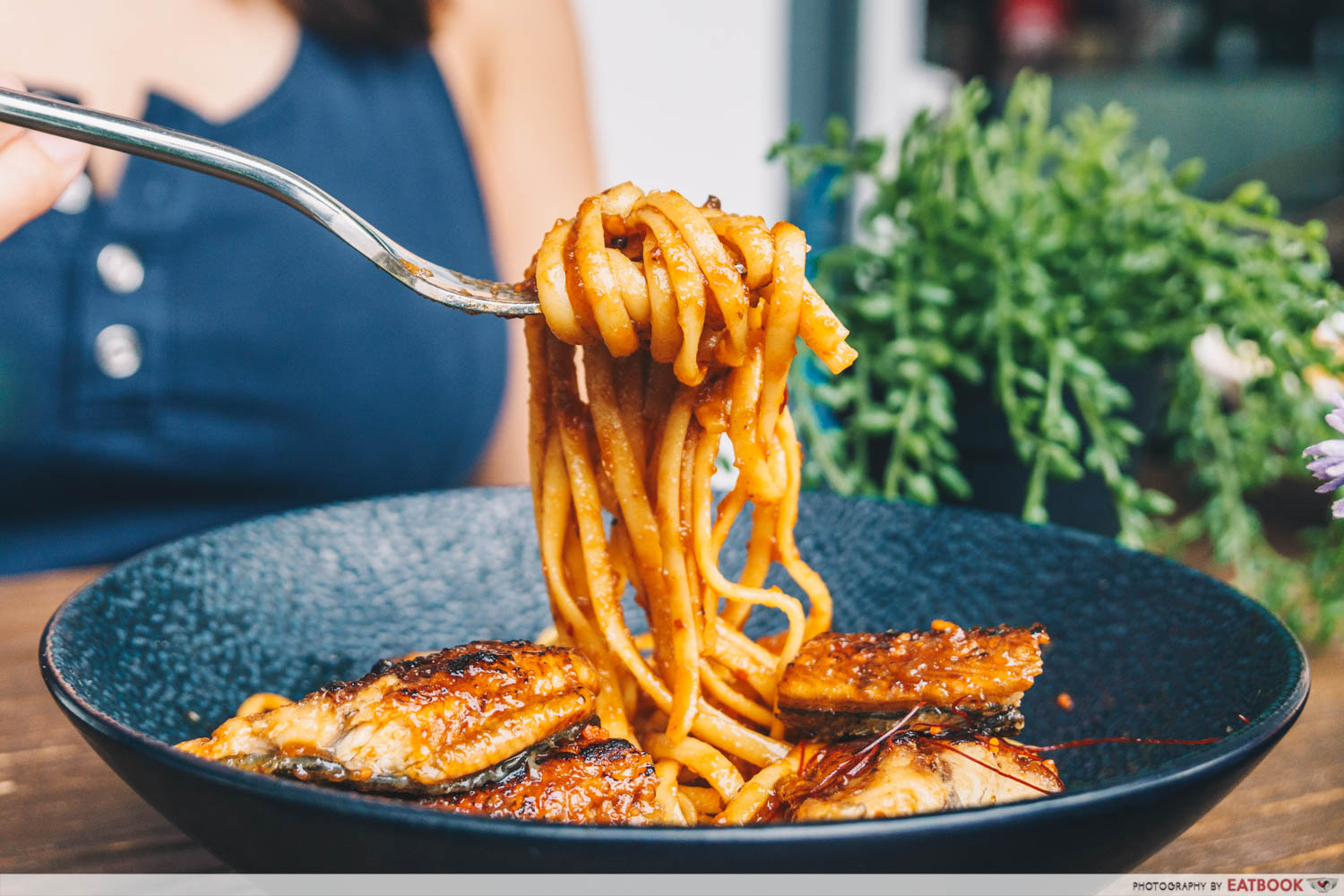 We were split between the Mala Unagi Linguine ($14) and XO King Prawns Linguine ($14.95). My dining companion much preferred the Mala Unagi Linguine ($14), made with a house blend of fish collagen broth and spices, although he found that it was too mild by way of mala. He pegged it at xiao la (less spicy) on the mala-meter, with a strong tomato base. I found the al dente linguine was well-balanced with the tanginess of tomato and lightly perfumed with the pizzazz of Sichuan peppers without being too numbing. It came with fat slices of Japanese unagi that were grilled to perfection ─ no subpar ingredients here, for sure.
Ah Xin Malatang Review: Ma La Stall Featuring $1.80 Meat And Seafood Ingredients At Chinatown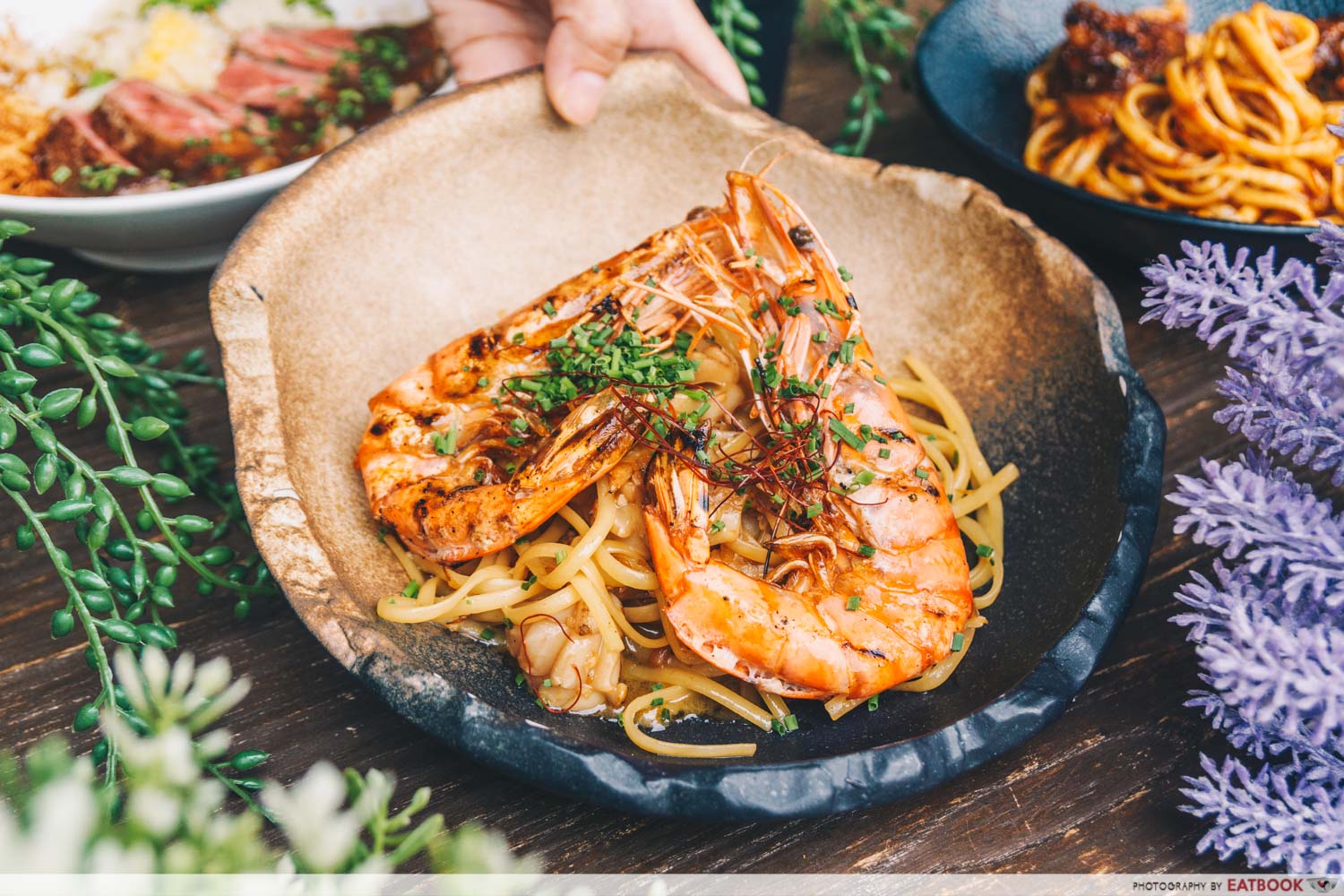 My vote went to the XO King Prawns Linguine ($14.95) for the two huge tiger prawns, amazingly-tender squid from Greece, and house-made XO sauce, created from locally-sourced sakura prawns, house-dried scallops, chilli, garlic and other secret ingredients. 
You can tell Fatbowls is dedicated to going the extra mile for flavour. Each ingredient and flavour is layered with care. Take for example the fresh prawns, which go for a quick dip in scalding hot oil before they are grilled, and the squid, which is marinated, char-grilled, then added to the pasta at the end to prevent overcooking.
Ambience at Fatbowls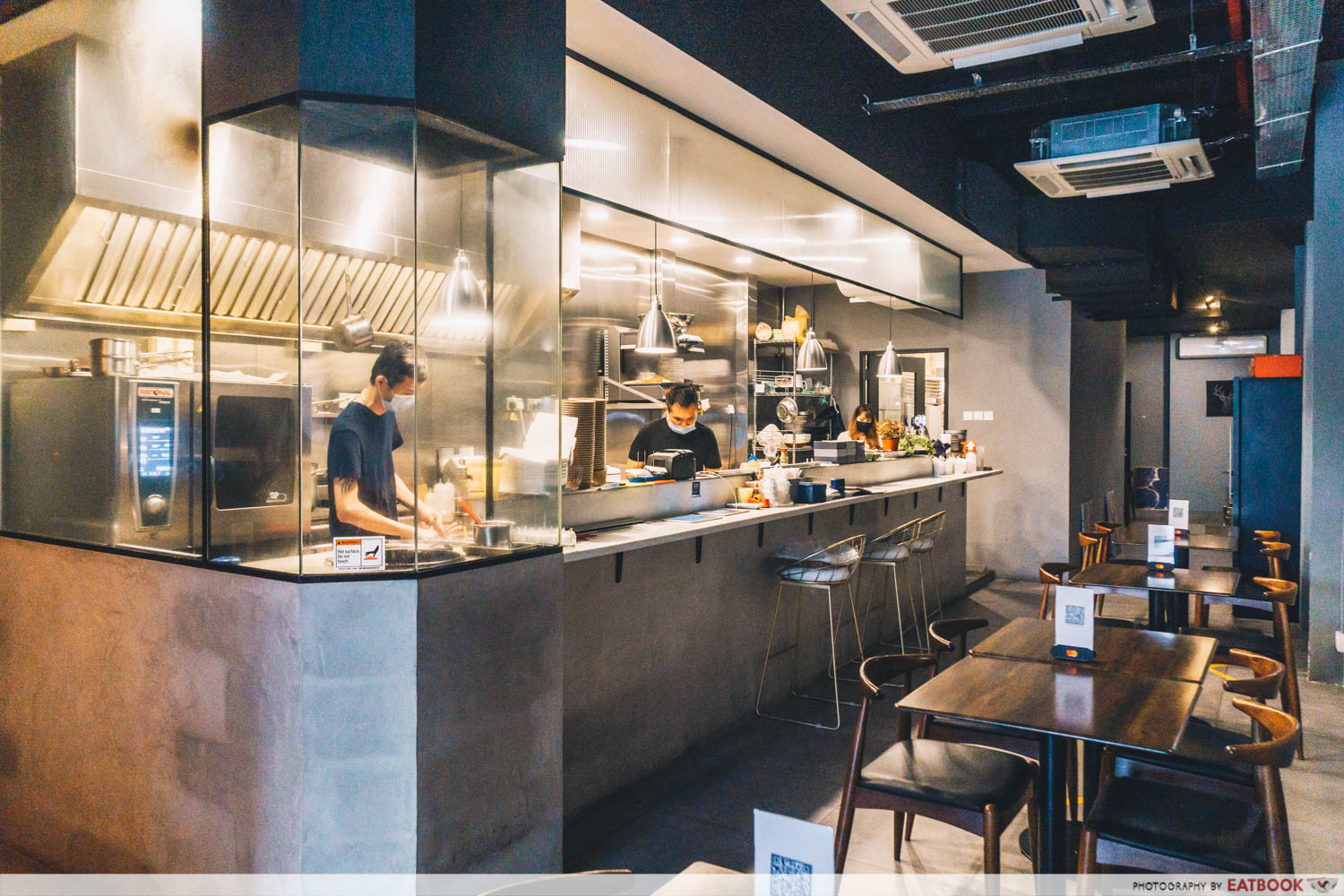 We like the open kitchen counter which gives a view of the chefs hard at work, but the restaurant is rather dimly-lit. Go for the bar tables outside, although there are only two of these.
The verdict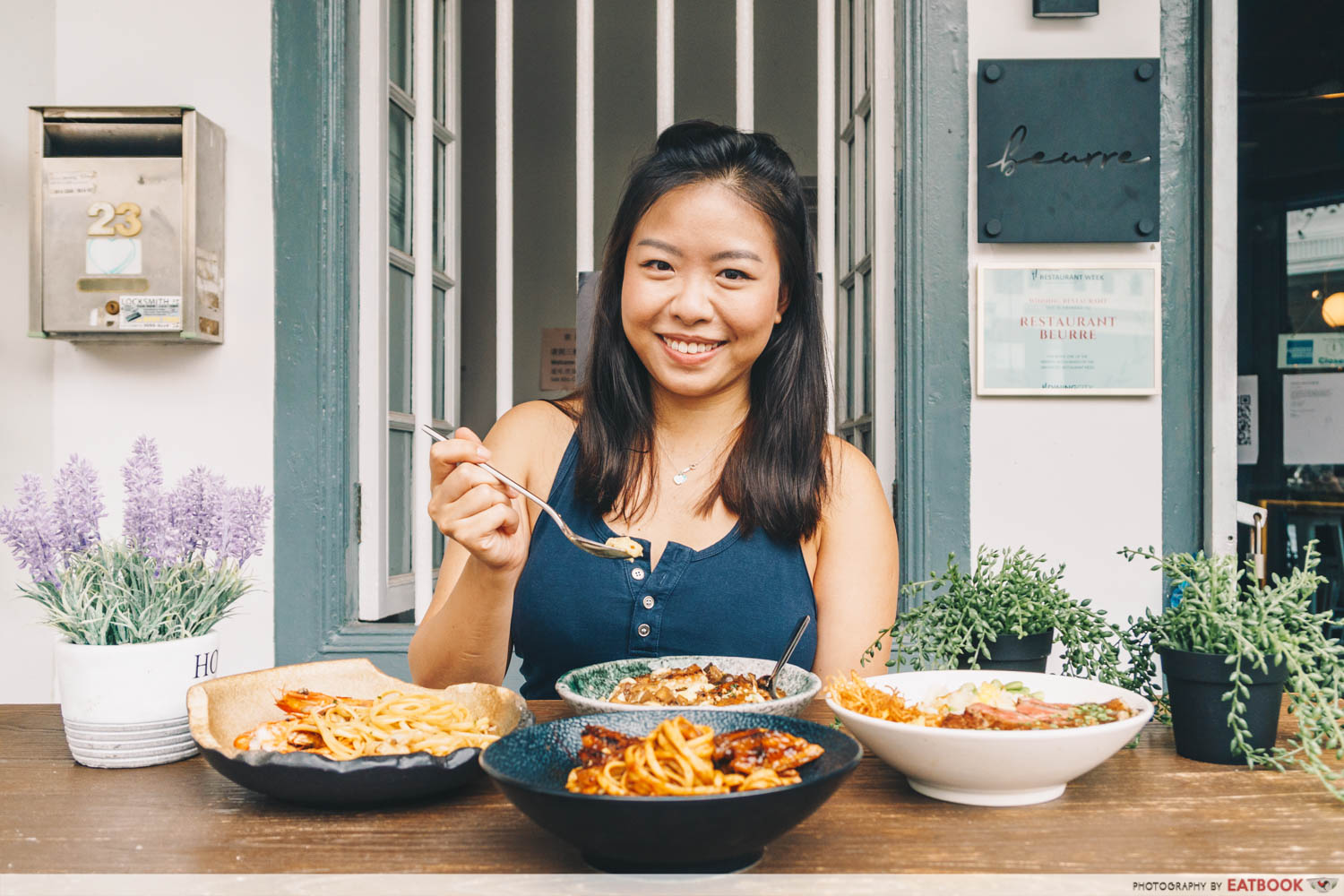 Fatbowls offers high-quality, well-executed food at extremely wallet-friendly prices, and are photogenic too. The concept has reinvented Beurre for the masses, without sacrificing the techniques and quality that underline their dinner menus. We were impressed by how well the meats were done, though we did think that we would have liked more pasta in our pasta dishes. 
Available for lunch and dinner delivery on Oddle, we can see these majorly-satisfying bowls being a hit for your next corporate lunch in the office. With 12 dishes on their menu and the option to add sides or more proteins, it should appease even the fussiest of your colleagues.
Since you're in the area, you could always pop over to Katasumi Koohii for desserts after, or Shake Shack for lunch #2!
Katasumi Koohii Review: Hidden Minimalist Cafe For IG-Worthy Desserts In A Bookshop
Address: Restaurant Beurre, 23 Bukit Pasoh Road, Singapore 089837
Opening hours: Tues-Sat 12pm to 3pm
Tel: 9660 0597
Website
Fatbowls is not a halal-certified eatery.
Photos taken by John Lery Villanueva.
This was a media tasting at Fatbowls.
Summary
Pros
– Value for money
– High-quality ingredients
– Well-executed food
Cons
– Mala can be spicier, or given the option to choose spice level
– Pasta dishes could do with more pasta
Recommended dishes: Supreme Wagyu Rice ($14.40), Truffle Chicken Mash ($14.70)
Opening hours: Tues-Sat 12pm to 3pm

Address: Restaurant Beurre, 23 Bukit Pasoh Road, Singapore 089837