Dolc Patisserie in Outram Park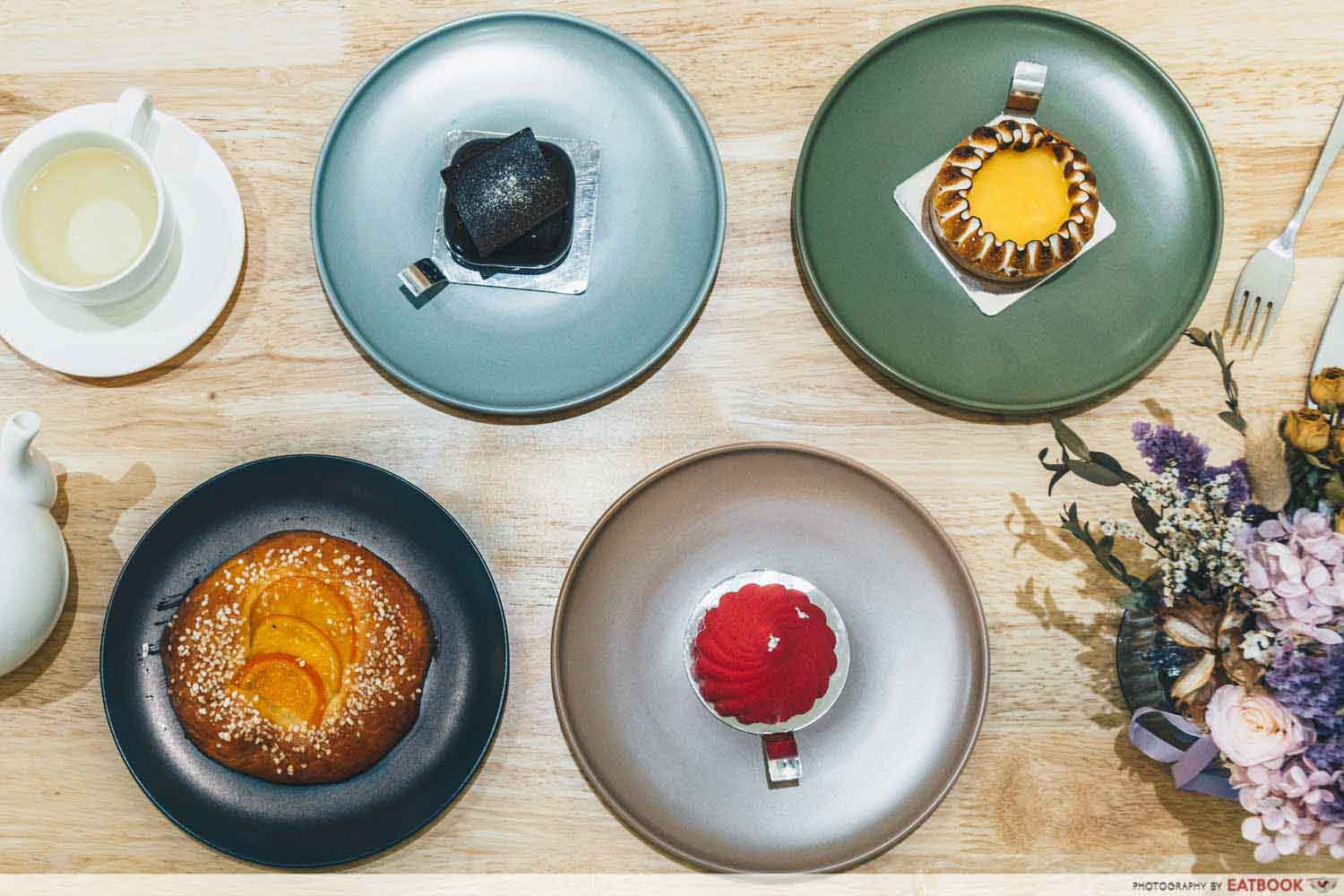 Cafes such as LUNA providing highly raved orh nee cakes, and Flor Patisserie with their beautiful tarts, have dotted Singapore's pastry scene for a while now. So when a shot of Dolc Patisserie's pretty bakes crossed my feed, I was instantly interested to find out if they tasted as good as they looked.
According to their staff, 'dolc' translates to 'sweet' from Catalan—the main language spoken in Barcelona, Spain. This also explains the influence of Spanish flavours, along with the use of French techniques, in their pastries.
LUNA Review: New Cafe At Amoy Street Selling Orh Nee And Dark Chocolate Speculoos Cakes Under $10
Food at Dolc Patisserie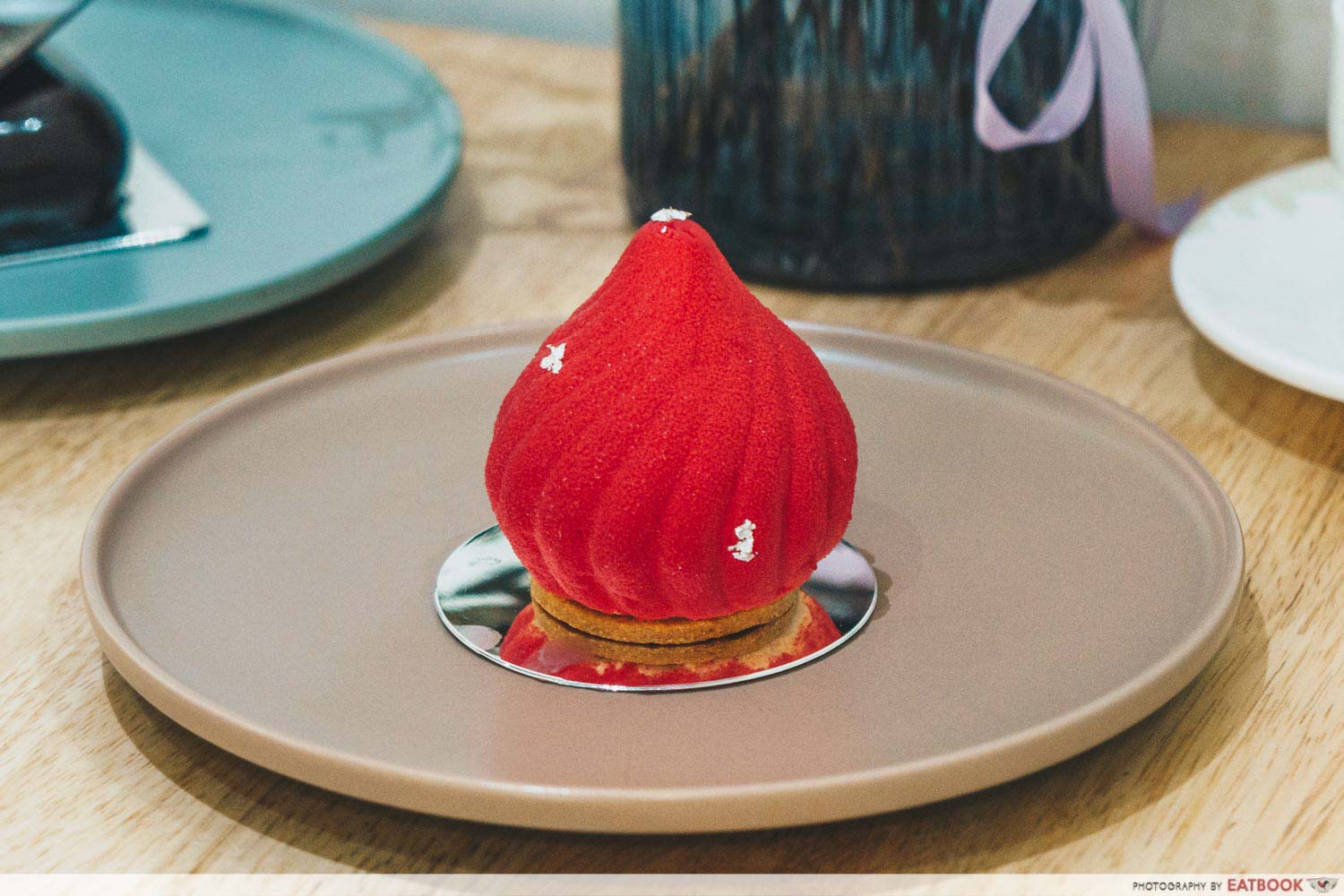 We set out for some IG-worthy bakes, and the strikingly red Charlotte ($8.50+), a strawberry basil pastry, was the first to catch my eye.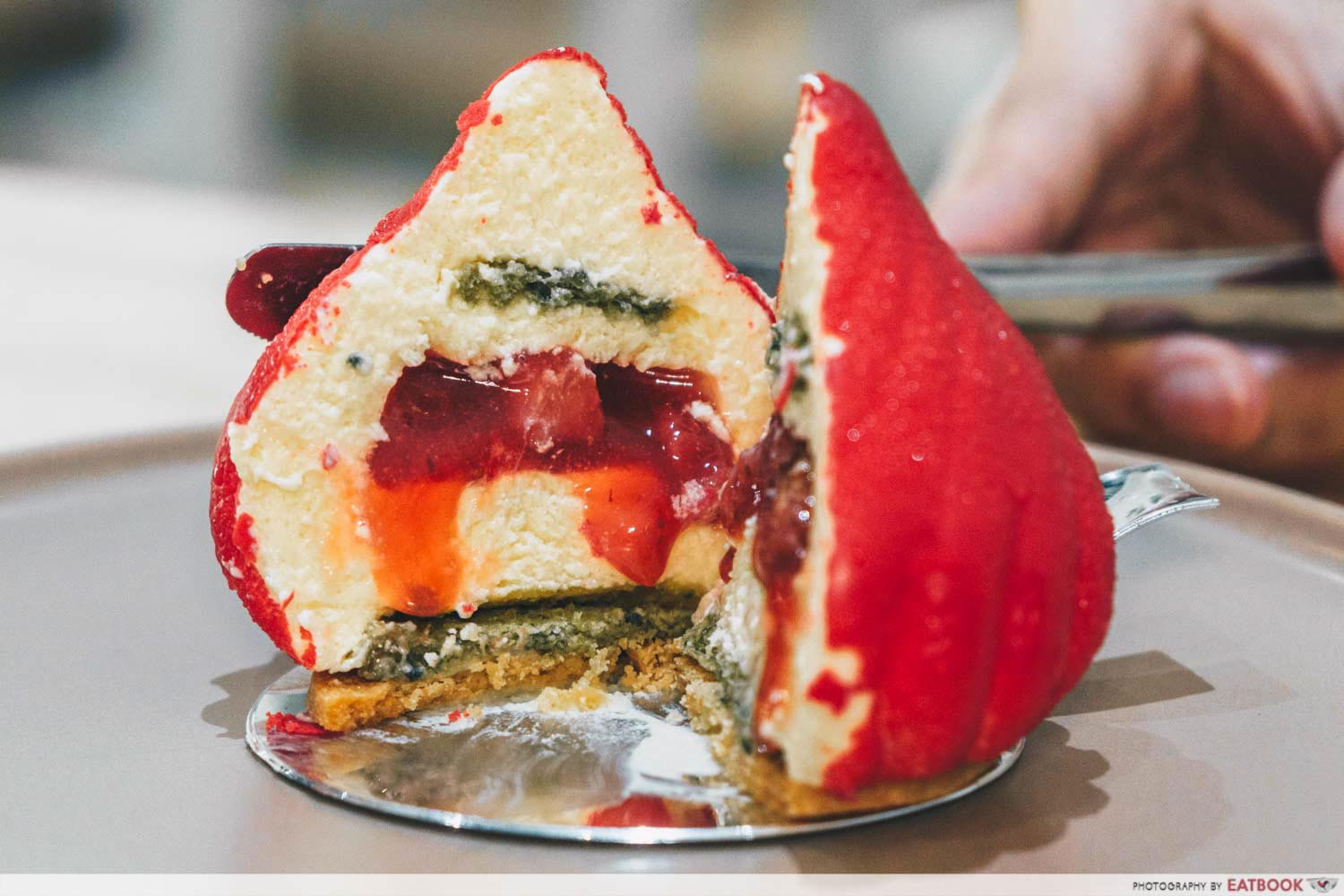 Carefully cutting into the delicate pastry, we were pleasantly surprised by the oozing strawberry coulis centre which held chunks of real strawberry. Creamy and rich mascarpone cheese accompanied the syrupy strawberry jam, while little cubes of real strawberry balanced the sugary flavours with some tartness.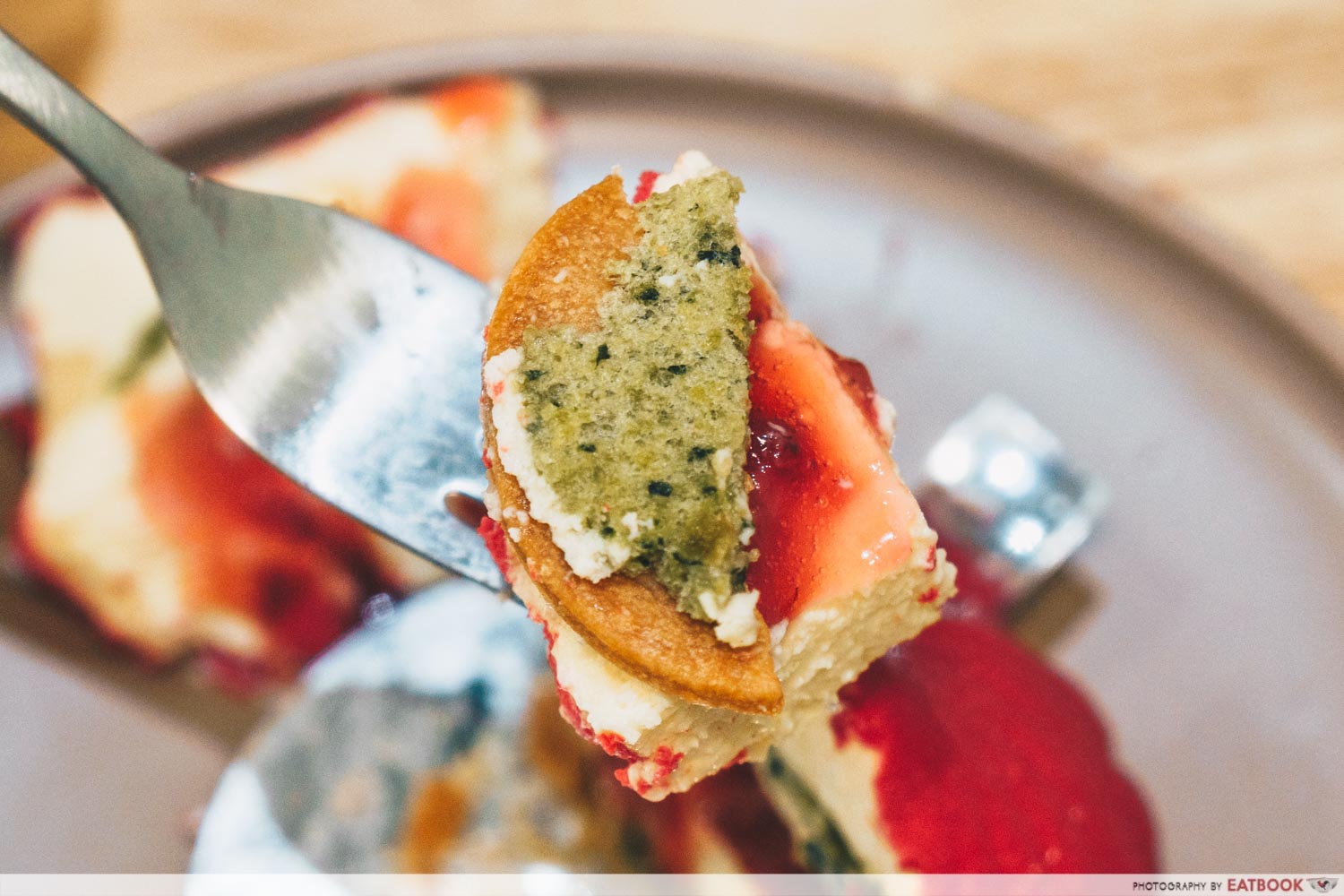 The addition of a savoury basil sponge further elevated the dainty pastry, giving it an extra layer of freshness along with tiny hints of nuttiness.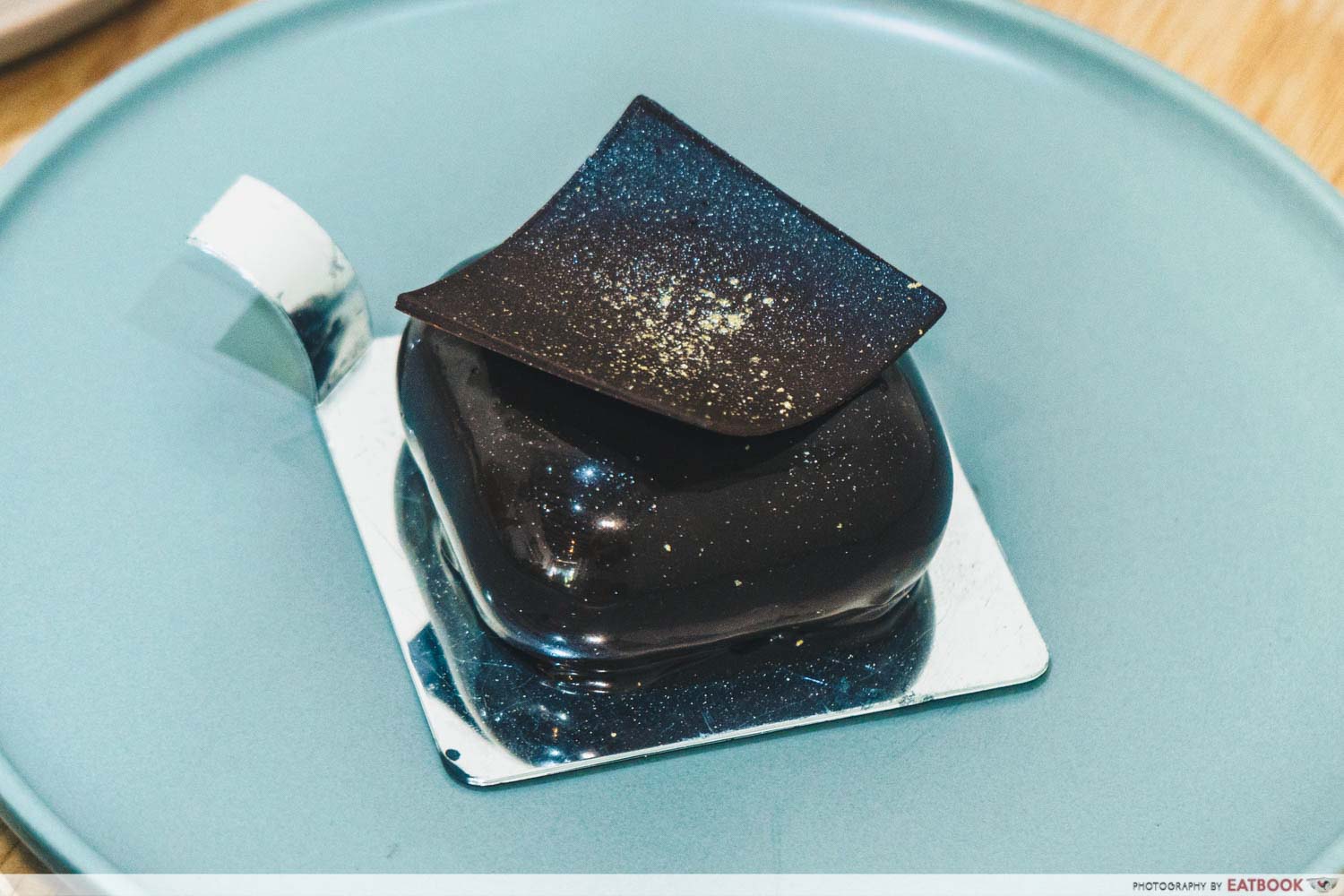 The glossy sheen of the Bananier ($8+) was practically beckoning us to get it, and with my dining companion additionally being a huge fan of dark chocolate, I could only oblige.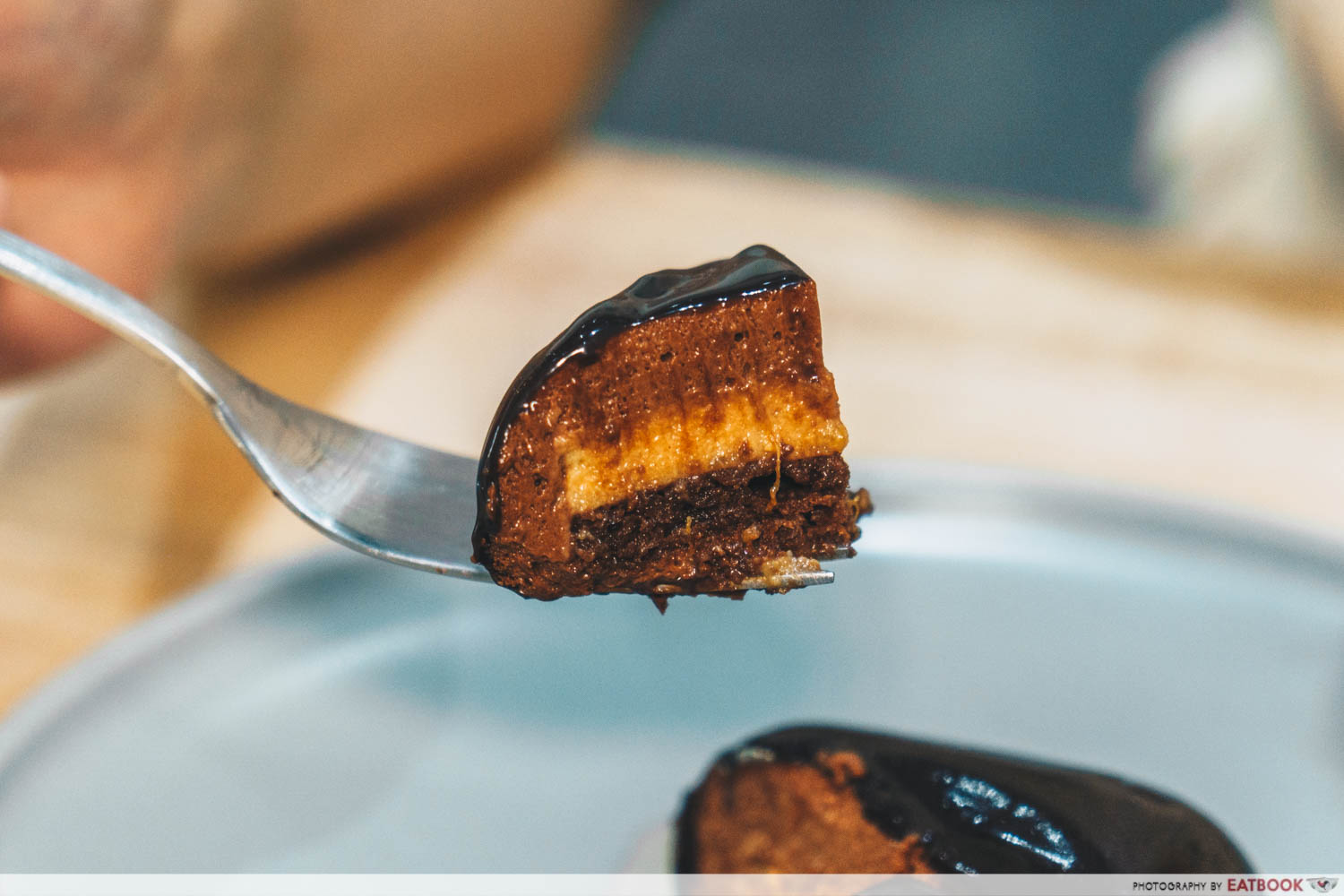 This little confectionery was an indulgence, with its bitter dark chocolate mousse and rich glaze complemented by a mildly sweet layer of banana. Despite being decadent, it had a light texture and was refreshingly bittersweet, making it easy to finish. Simply put, the Bananier packed some really good dark chocolate, perfect for fans of the bitter treat.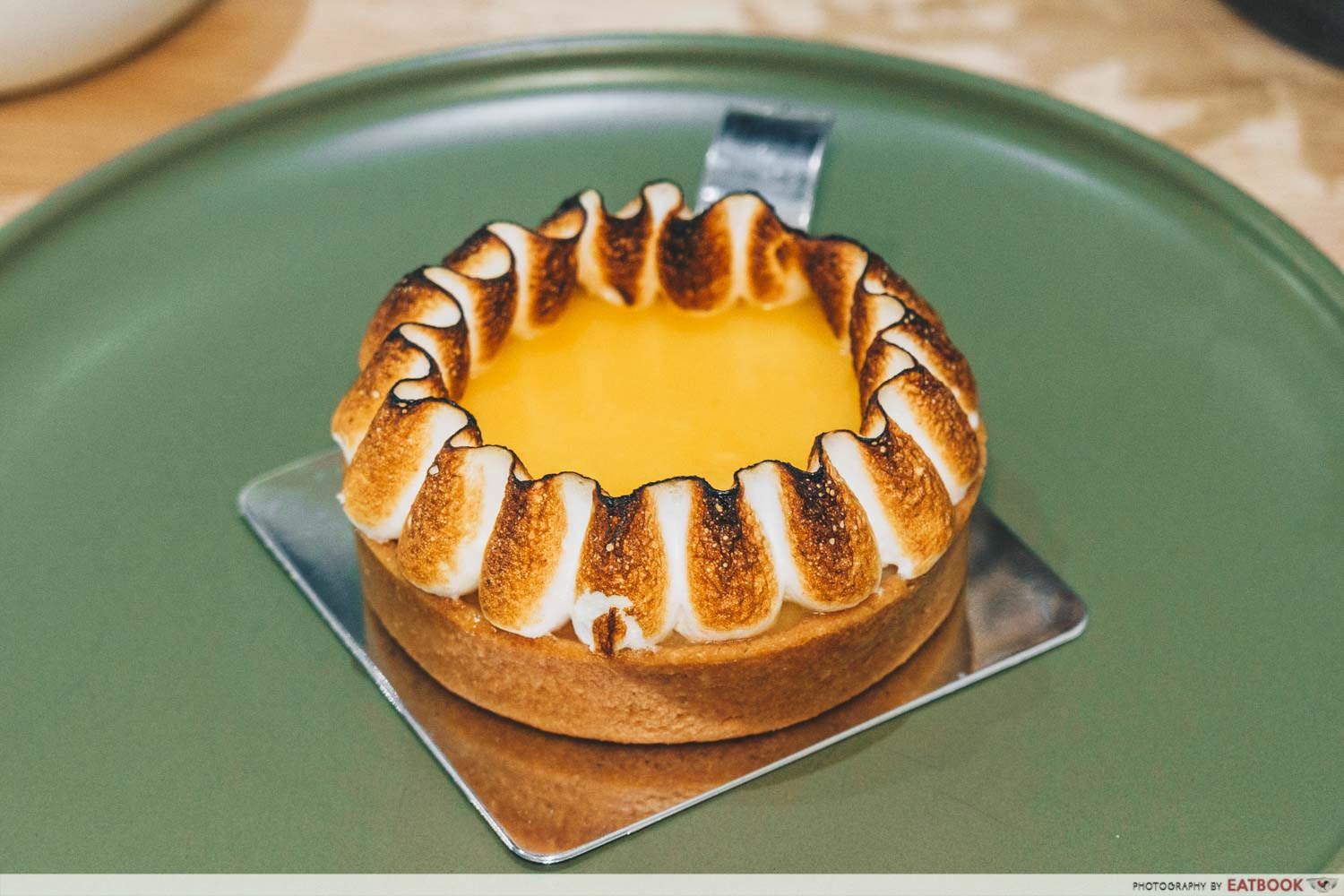 We had both sweet and bitter flavour profiles covered with the Charlotte and Bananier respectively. We decided it was time for something slightly sour and thus went for the Passionfruit Meringue Tart ($7.50+).
Forking into the tart, I was delighted to find the crust adequately firm. Many bakeries tend to offer stale tart pastries with gummy or impossibly brittle tart bases. Dolc Patisserie nails their passionfruit tart with its crumbly and buttery crust.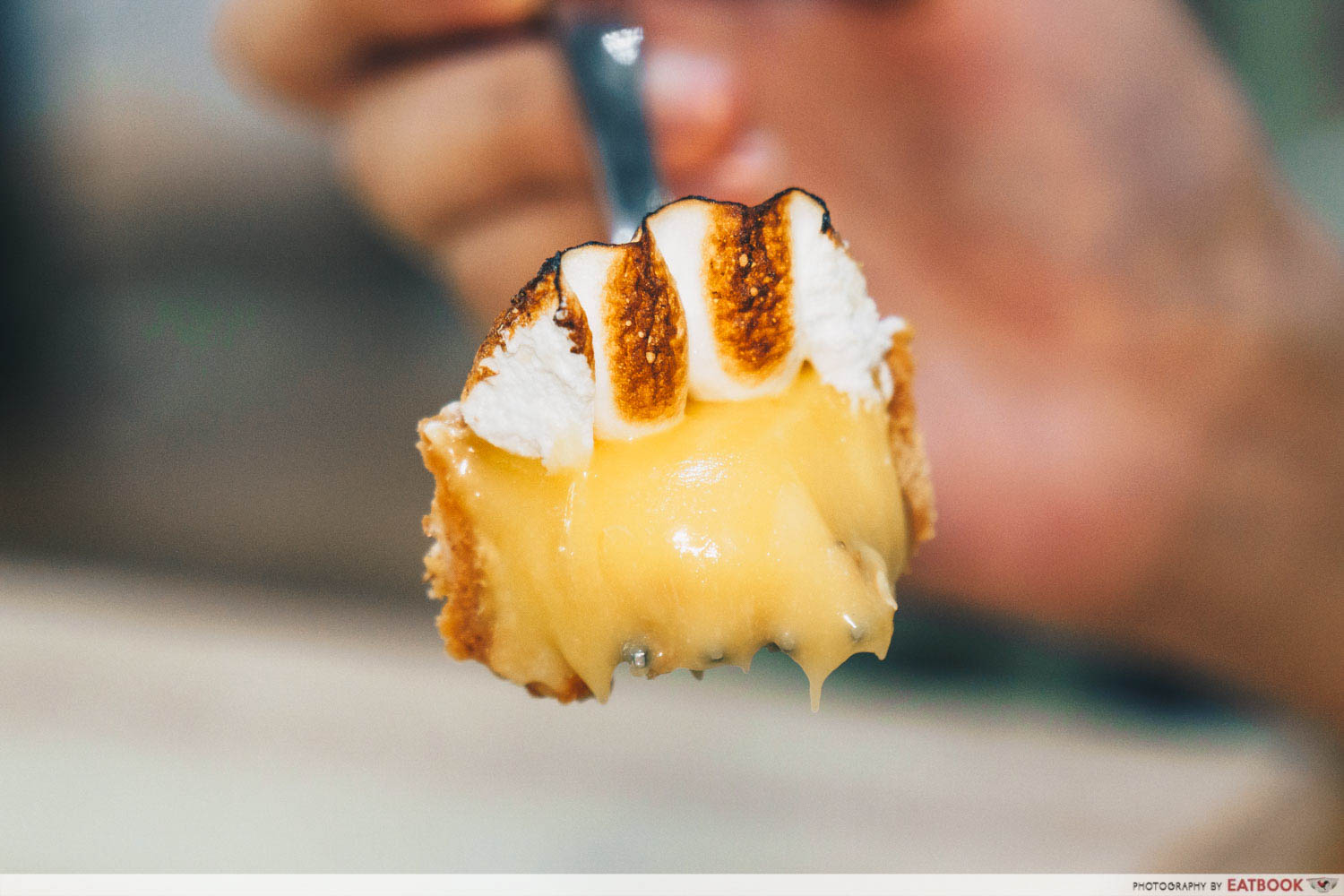 Of course, the slightly gelatinous passionfruit cream was still the highlight of the pastry with its refreshing tanginess and light texture. Topped off with some fluffy, melt-in-the-mouth meringue, this tart fondly reminded me of melted marshmallows in s'mores.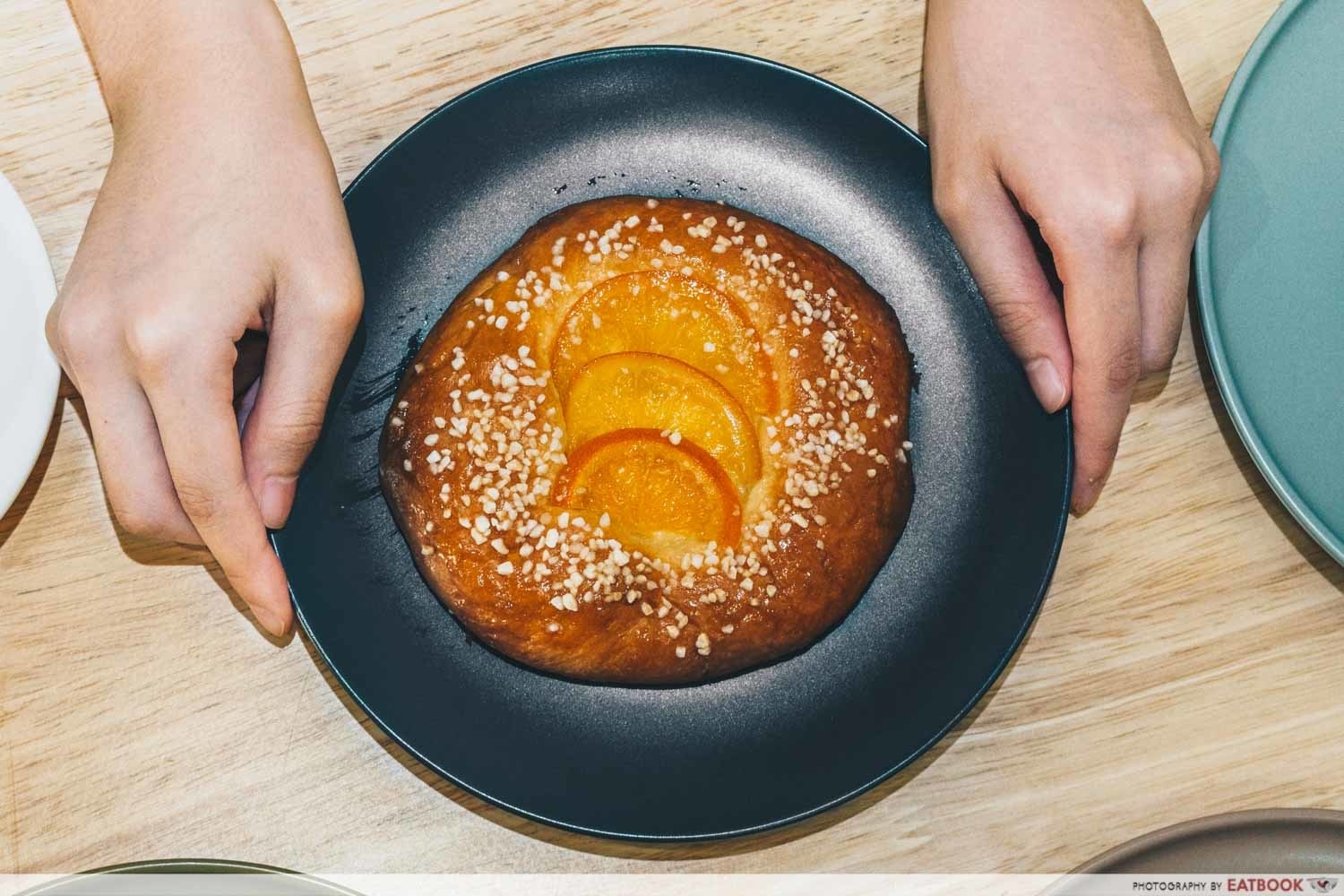 As a fan of brioche pastries, I couldn't leave without getting the Orange Custard Brioche ($4.20+) to end my visit on a satisfying note.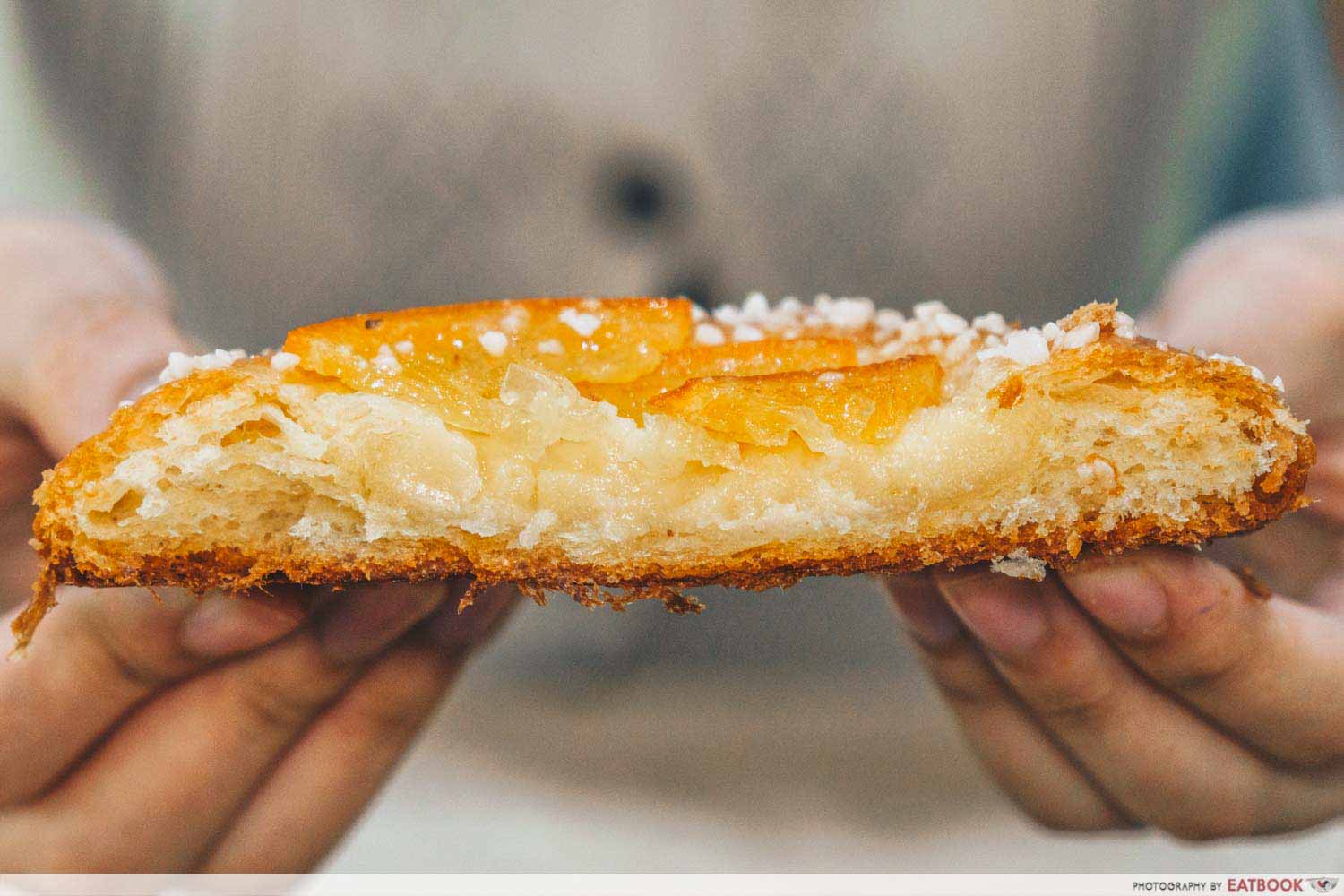 The warm custard brioche tore apart easily to reveal a flaky and airy interior. Biting into the chewy and fluffy pastry, I was greeted with a saccharine custard, complete with citrus notes. The slices of candied oranges at the top further gave a layer of honeyed sweetness to the pastry.
Ambience at Dolc Patisserie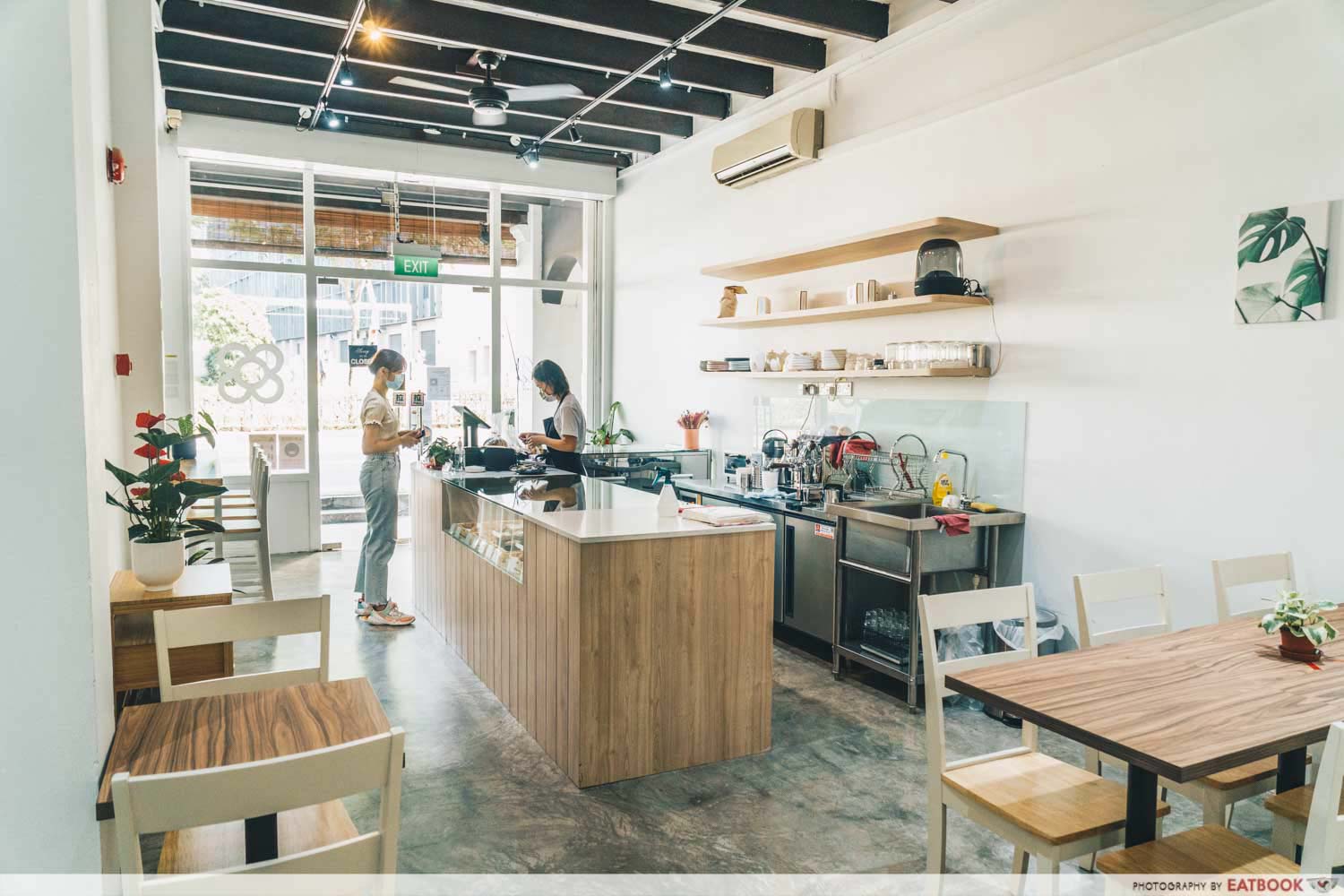 Dolc Patisserie is a quick 10-minute walk from Outram Park MRT Station. The little cafe itself has a cosy interior, making for a comfortable place to enjoy some pastries with a friend. We visited on a weekday morning to find it rather empty. However, we heard that their cakes tend to sell quickly later into the afternoon. So if you're planning to visit, make sure to arrive earlier for a wider selection.
The verdict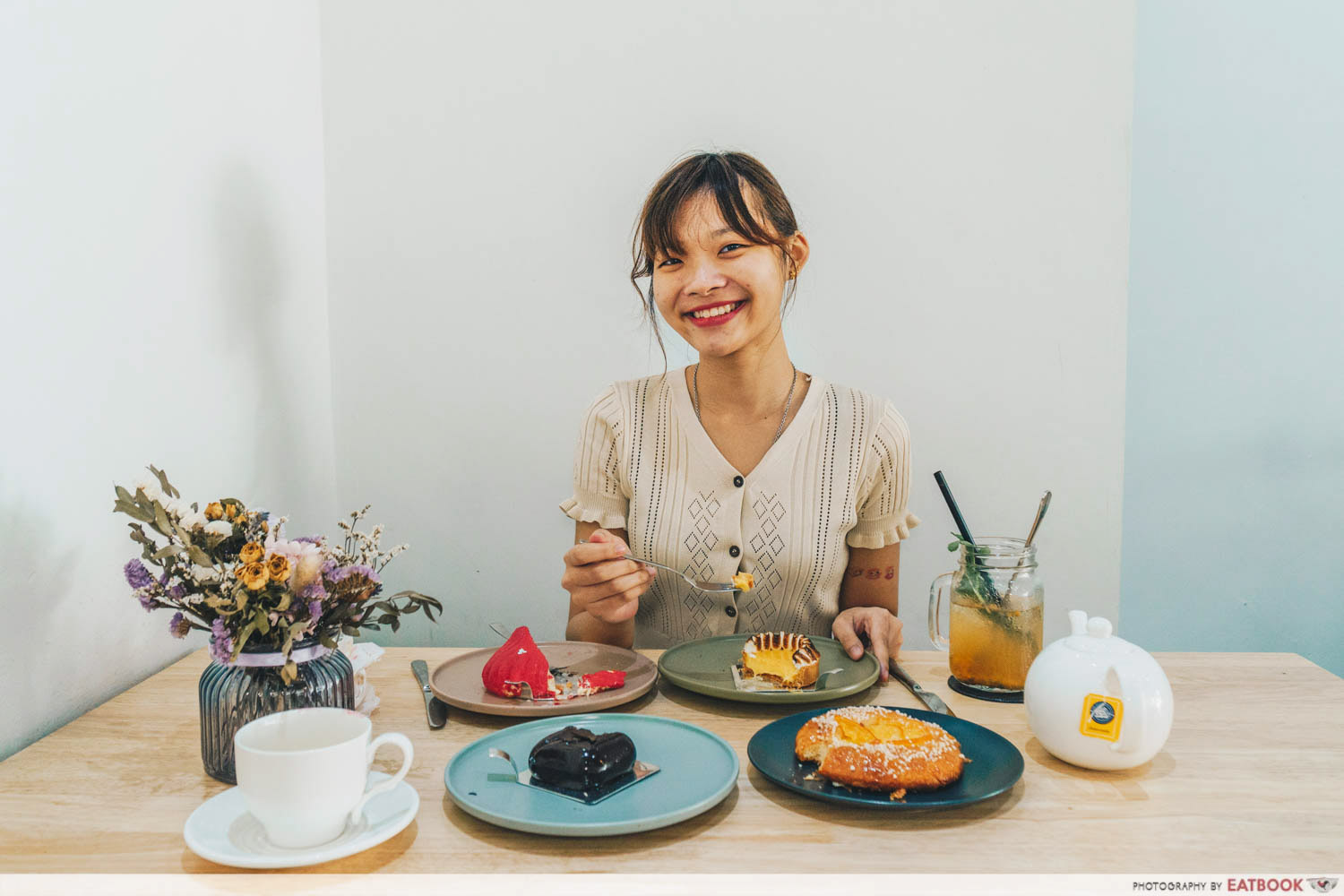 Dolc Patisserie impressed me by serving up pastries and cakes which actually tasted as great as they looked. In fact, they are home to a variety of other items on their menu, including sandwiches and bagels, which I look forward to trying the next time I visit with some friends.
For other cafes, check out Urban Table and Bloom Artisan as well.
Bloom Artisan Review: Gelato Cafe With Sourdough Waffles And Unique Flavours Such As Wheatmilk In Yishun
Address: 67 Kampong Bahru Road, #01-00, Singapore 169371
Opening hours: Mon, Wed-Sat 9am to 6pm, Sun 10:30am to 5pm
Website
Dolc Patisserie is not a halal-certified eatery.
Photos taken by Hay Thi.
This is an independent review by Eatbook.sg.
Summary
Pros
– Rich flavours
– IG-worthy bakes
– Comfortable ambience
Cons
– Slightly pricey
Recommended dishes: Passionfruit Meringue Tart ($7.50+), Charlotte ($8.50+), Orange Custard Brioche ($4.20+)
Opening hours: Mon, Wed-Sat 9am to 6pm, Sun 10:30am to 5pm
Address: 67 Kampong Bahru Road, #01-00, Singapore 169371