La Pizzeria at The Bridge & Beacon Bar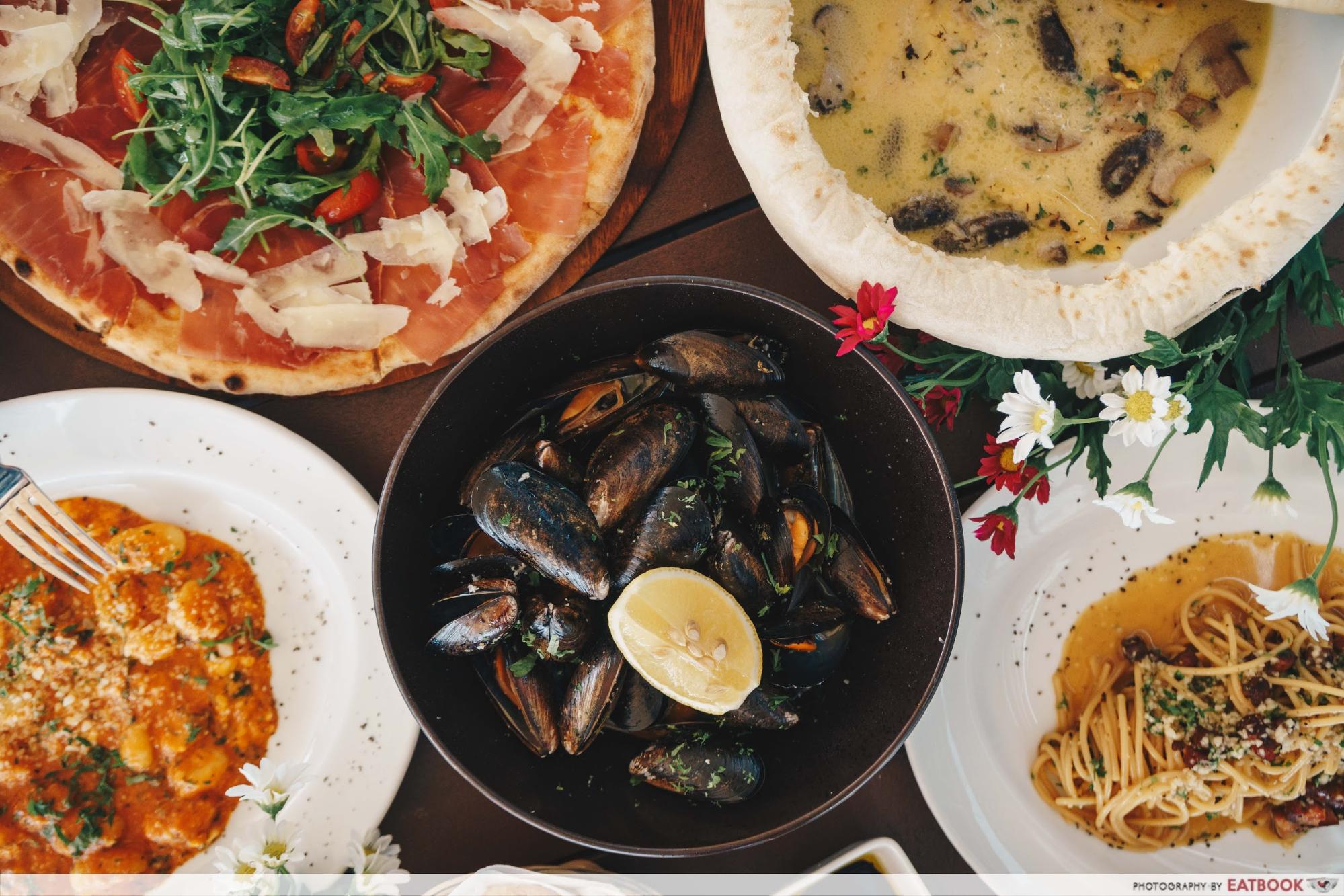 While I rely heavily on things like bak chor mee and lukewarm delivery pizza as my main source of calories, my wannabe atas self can't help but yearn for some fancy pasta and handmade, wood-fired pizzas every once in a while. So when I got a chance to check out the new La Pizzeria at The Bridge & Beacon Bar, I volunteered myself immediately. This new restaurant at the Republic of Singapore Yacht Club offers Italian dishes that lean towards traditional recipes.
Food at La Pizzeria at The Bridge & Beacon Bar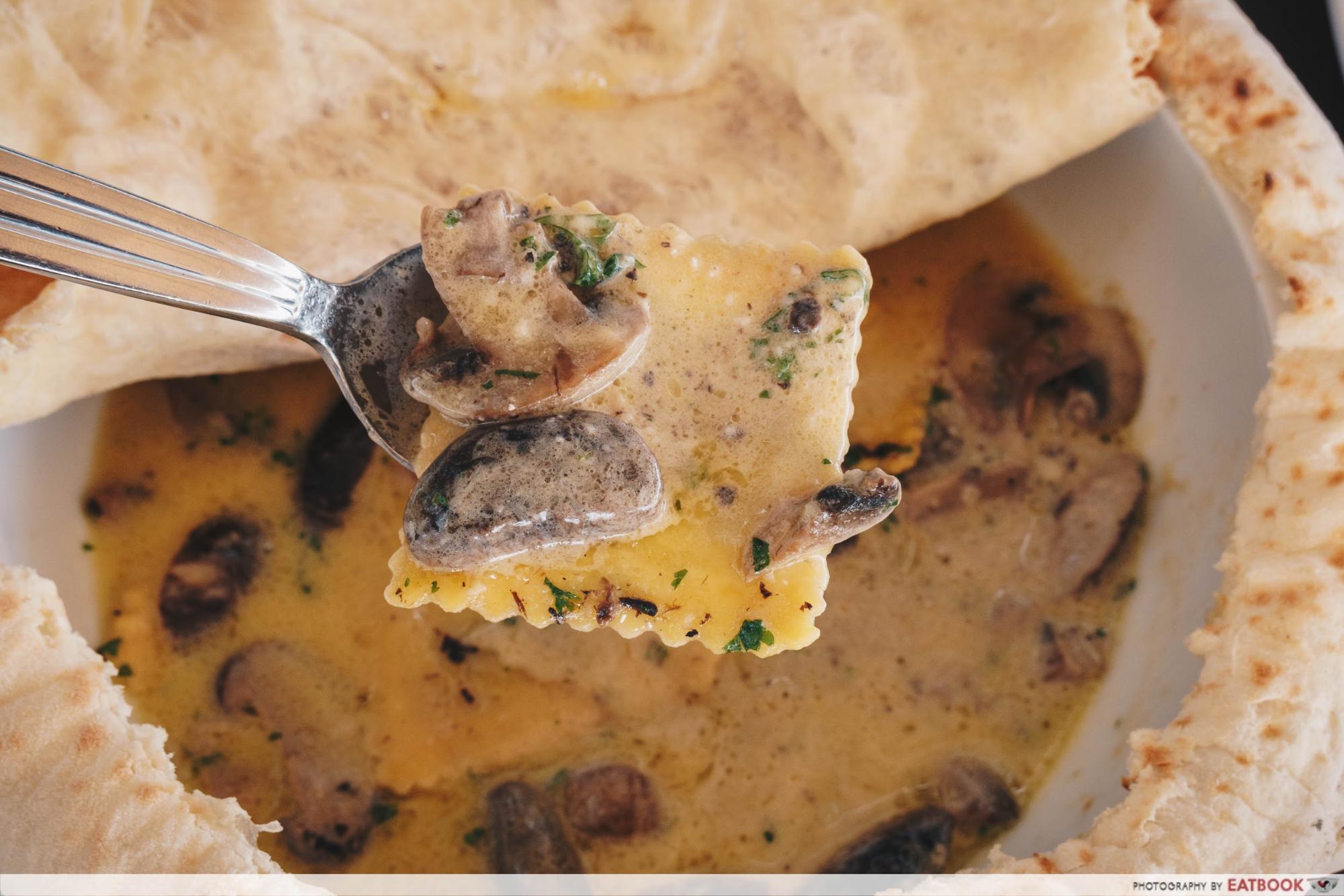 The huge bowl of Ravioli Spinach and Ricotta ($25+) enticed us most, so we decided to start with that. A staff member cut open the bread cover, and peeled it back to reveal plump pieces of ravioli swimming in thick, fragrant truffle mushroom cream.
The flavours of the broth managed to soak thoroughly into the ravioli, and the filling of spinach and cheese melted nicely in my mouth as I bit into each piece.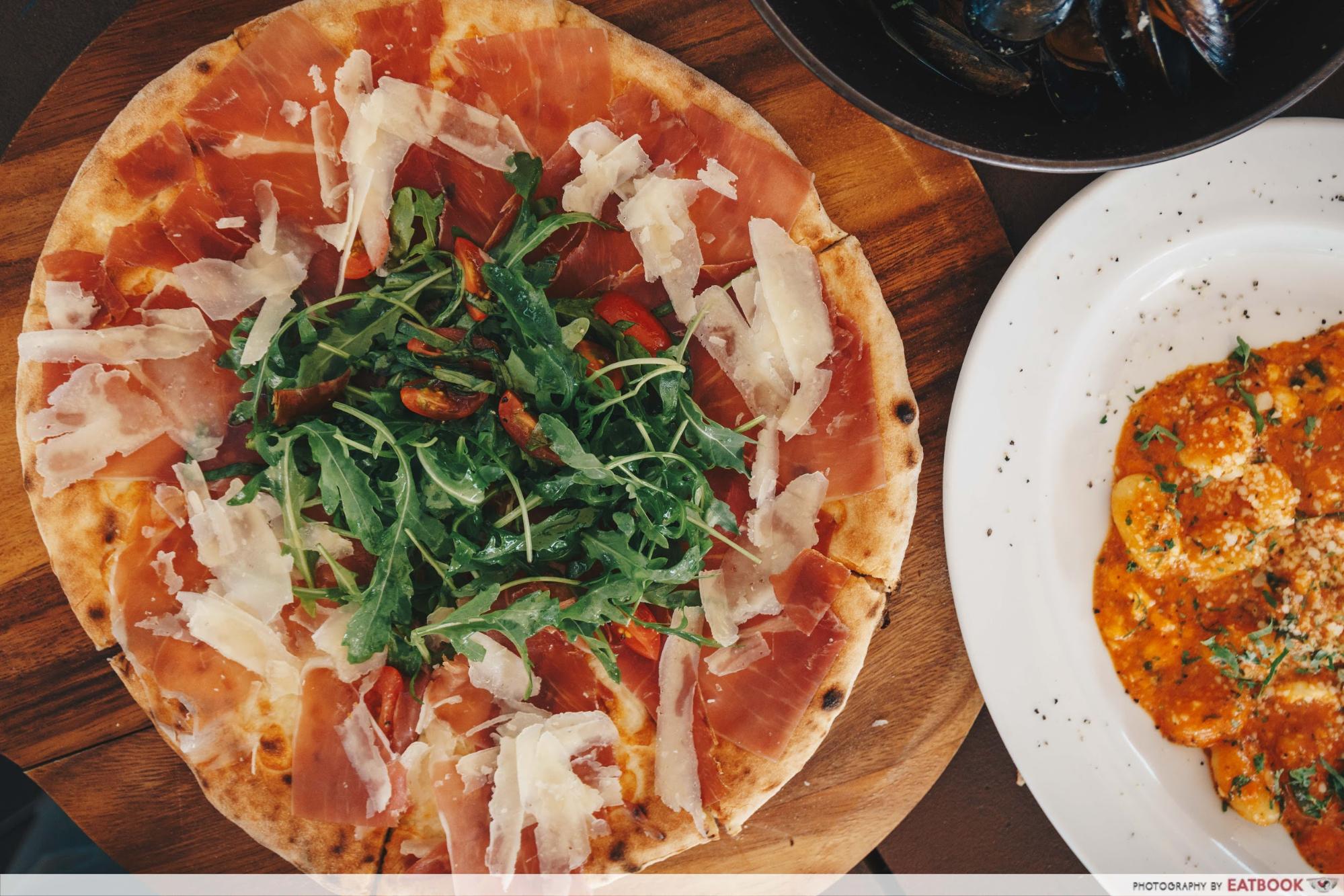 Our Primavera ($22+) arrived next. This handmade pizza was topped with a large handful of cheese and rocket lettuce, as well as epic proportions of prosciutto that covered nearly the whole pizza. While I enjoyed the savoury pizza, it was a little too salty for my colleague.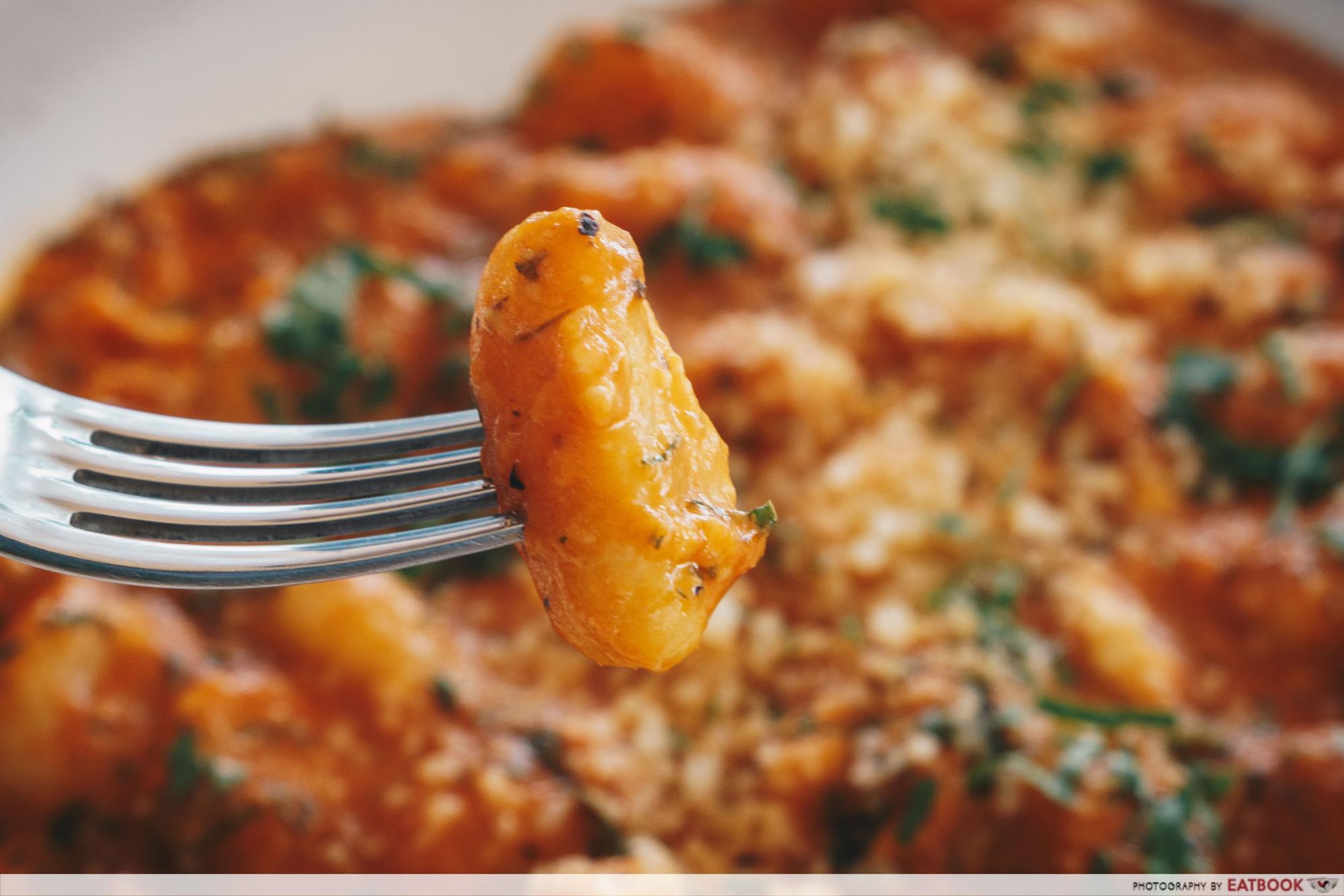 Gnocchi Sorrentina ($22+) left a pretty good impression on us. The potato dumplings were satisfyingly chewy, and after I coated them with tomato sauce and melted cheese, I couldn't stop stuffing them into my mouth.
We finished our meal with Sauteed Mussels ($16+), which were an absolute delight. The richly coloured morsels looked super appetising, and when I put them in my mouth, they exploded with a garlicky flavour. There was a very faint aroma of white wine too.
Ambience at La Pizzeria at Bridge and Beacon Bar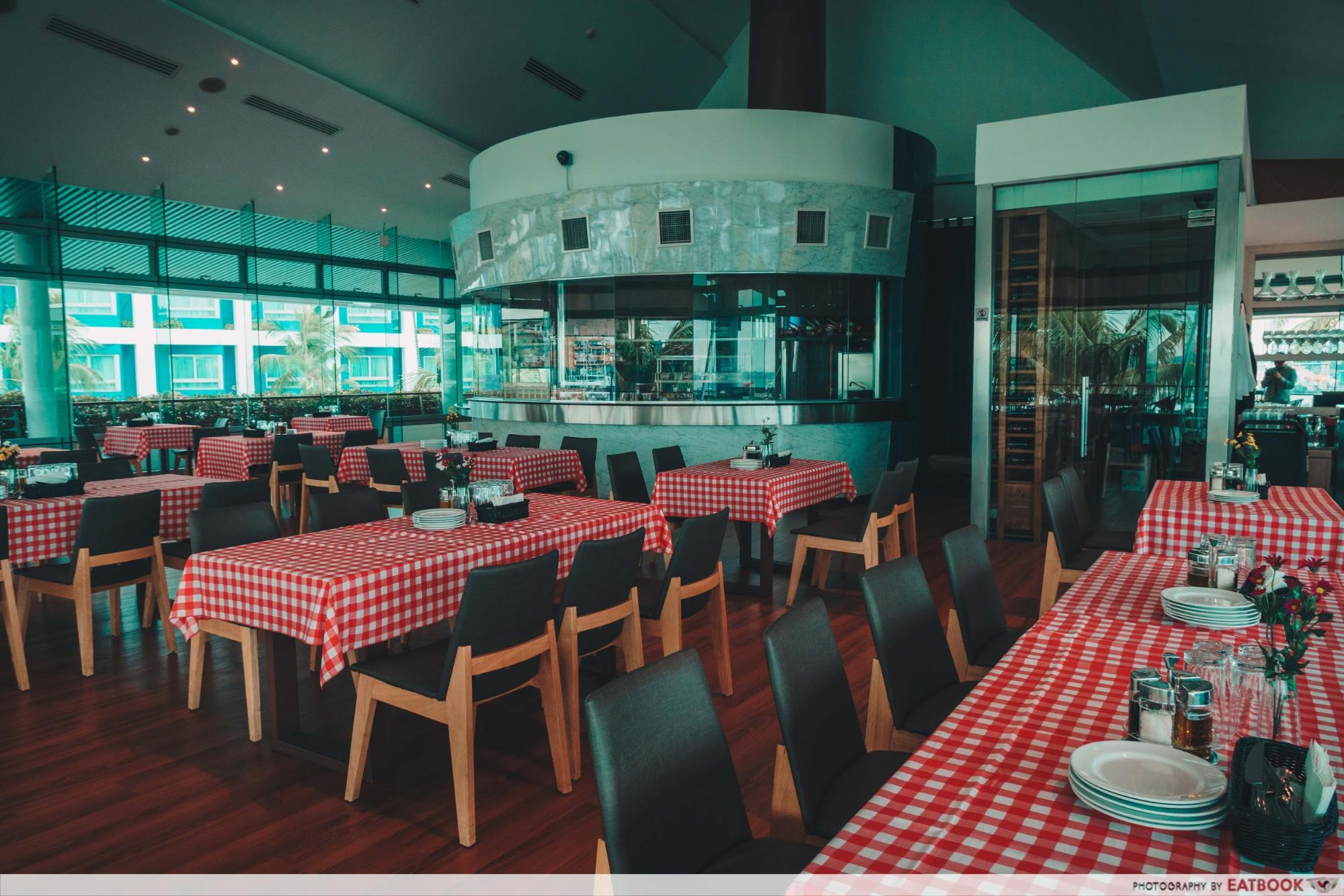 La Pizzeria is found within the Republic of Singapore Yacht Club. Since it's located on the edge of the waterfront club, it offers a great view of the harbour and the sleek yachts lounging there. The sheltered outdoor deck is generally quite comfortable, with the sea breeze keeping you cool. If you visit on an especially sunny day, the restaurant has an air-conditioned interior too.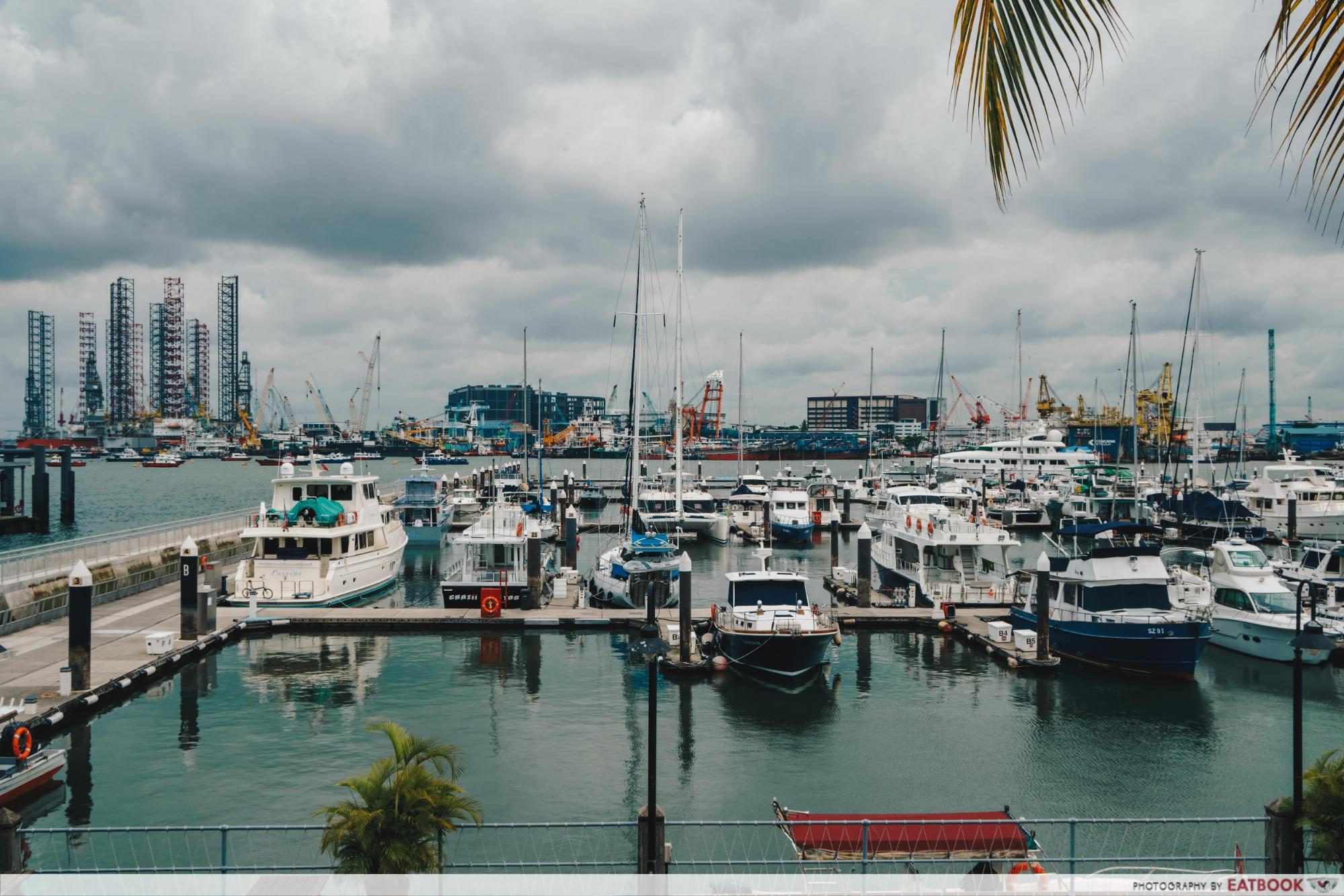 The only downside is that the club is a little far from the rest of civilisation. Luckily, it does provide a number of shuttle buses throughout the day to and from Clementi and Haw Par Villa MRT Stations. The bus schedule can be found here.
The verdict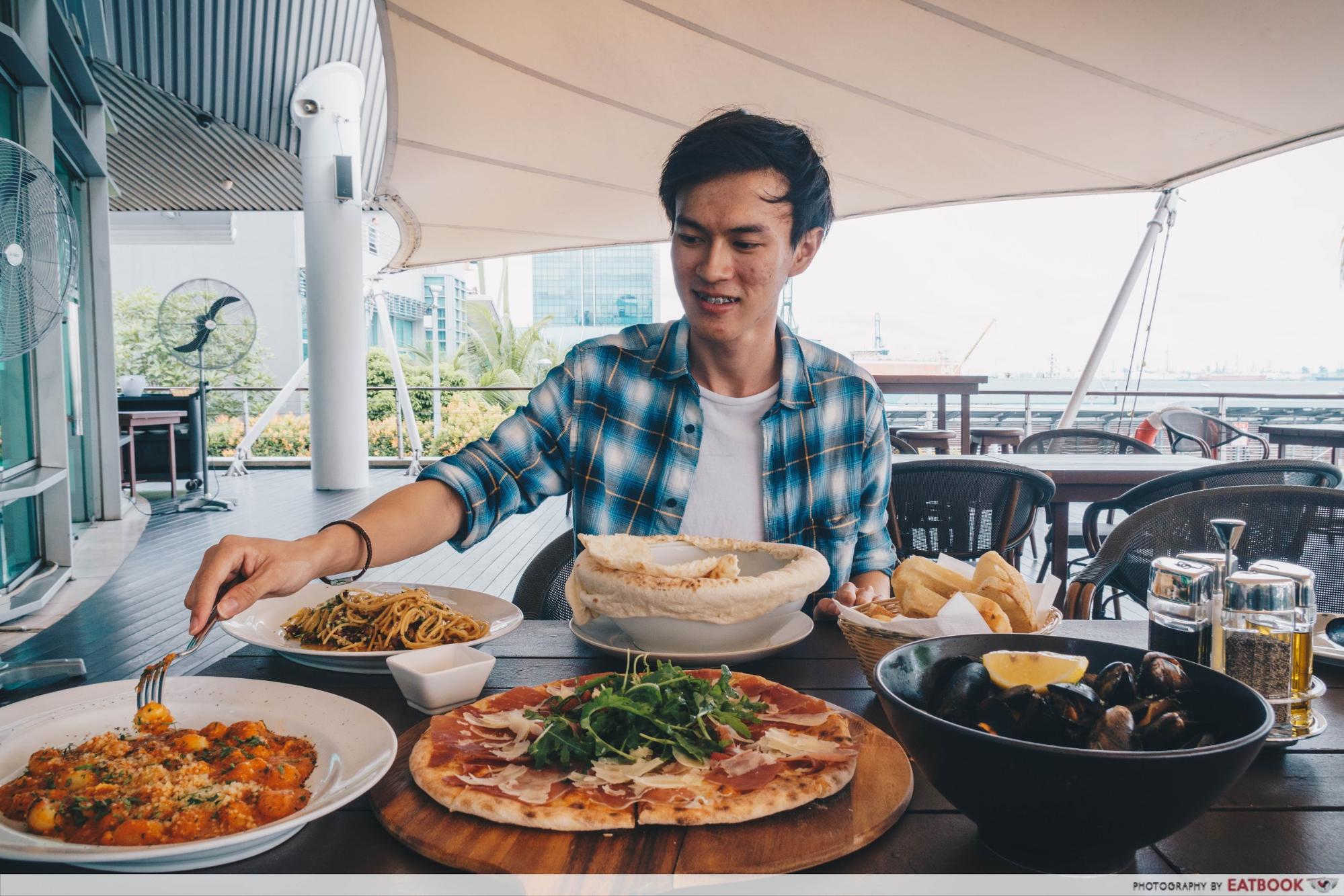 Despite its general ulu-ness, La Pizzeria serves pretty legit Italian fare that warrants a visit. The relaxing ambience of the restaurant and the stellar presentation of the food also makes this a nice place for a cosy dinner for two in the evening. Most items are pricey, so I'd recommend visiting in groups of three to four and sharing a few dishes.
Address: 52 West Coast Ferry Road, Singapore 126887
Opening hours: Sun & Tue-Thur 12pm to 2:30pm, 6pm to 10pm, Fri-Sat 12pm to 2:30pm, 6pm to 11pm
Tel: 6768 9443
Website
Menu
Photographer: Maverick Chua.
This was a media tasting at La Pizzeria at The Bridge & Beacon Bar.
Check out our new ratings guide!
La Pizzeria At The Bridge & Beacon Bar Review: Wood-Fired Pizzas With A Waterfront View
Summary
Pros
– Good Italian fare
– Relaxing ambience
– Waterfront view
– No service change
Cons
– Inconvenient location
– Expensive
Recommended Dishes: Ravioli Spinach and Ricotta ($25+), Spaghetti Carbonara ($19+), Sauteed Mussels ($16+)
Operating Hours: Sun & Tue-Thur 12pm to 2:30pm, 6pm to 10pm, Fri-Sat 12pm to 2:30pm, 6pm to 11pm
Address: 52 West Coast Ferry Road, Singapore 126887