LaMa.HotMaMa In Katong has mala with fish yong tau foo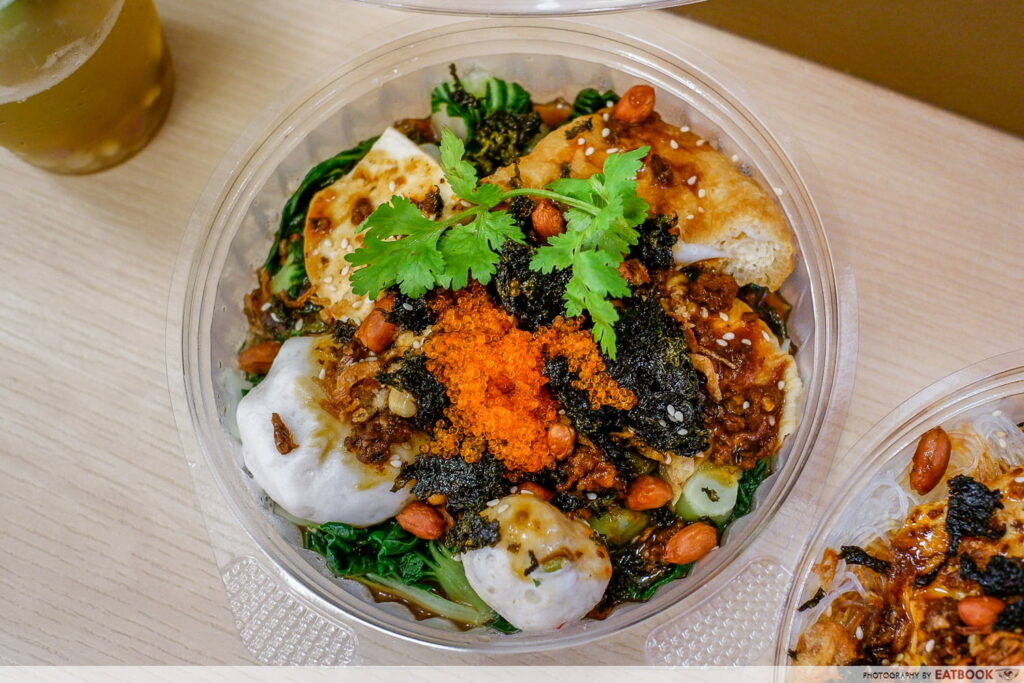 Handmade yong tau foo stalls seem to be on the rise lately, with the likes of hawker stalls Tofully and Pang's Hakka Noodles making their mark in the scene. Another one to add to the list is LaMa.HotMaMa, a new kiosk in i12 Katong operating out of cloud kitchen concept Bistro Bytes.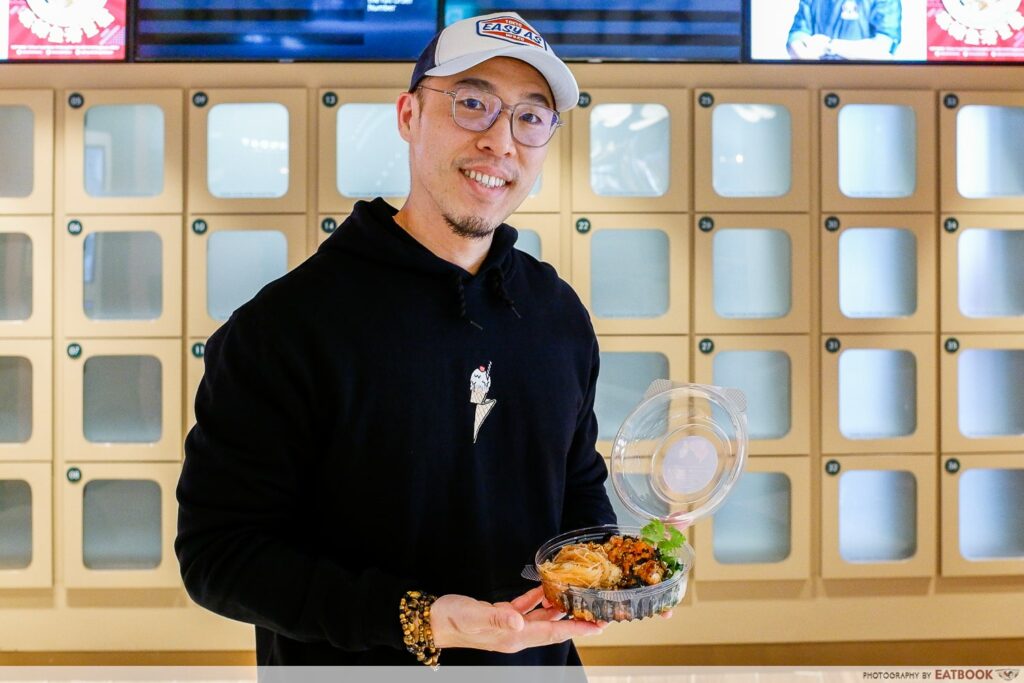 The new venture is started by Chef Melvyn Lee, who's somewhat of a celebrity chef thanks to his multiple TV appearances over the course of his career.
To clarify, Chef Melvyn explains that Lama Hot Mama is selling yu hua fish tofu, which differs slightly from regular yong tau foo. For one, the latter is typically mass-produced with additives, while his fish tofu is prepared fresh daily with 100% fish meat. In fact, he sources them from his favourite wet market stall, which still makes them by hand to this date.
Apparently, yu hua fish tofu was the predecessor of yong tau foo. Traditionally served in a piping hot bowl of soup, it used to be a comfort dish for fishermen who came back from sea after a hard day's work.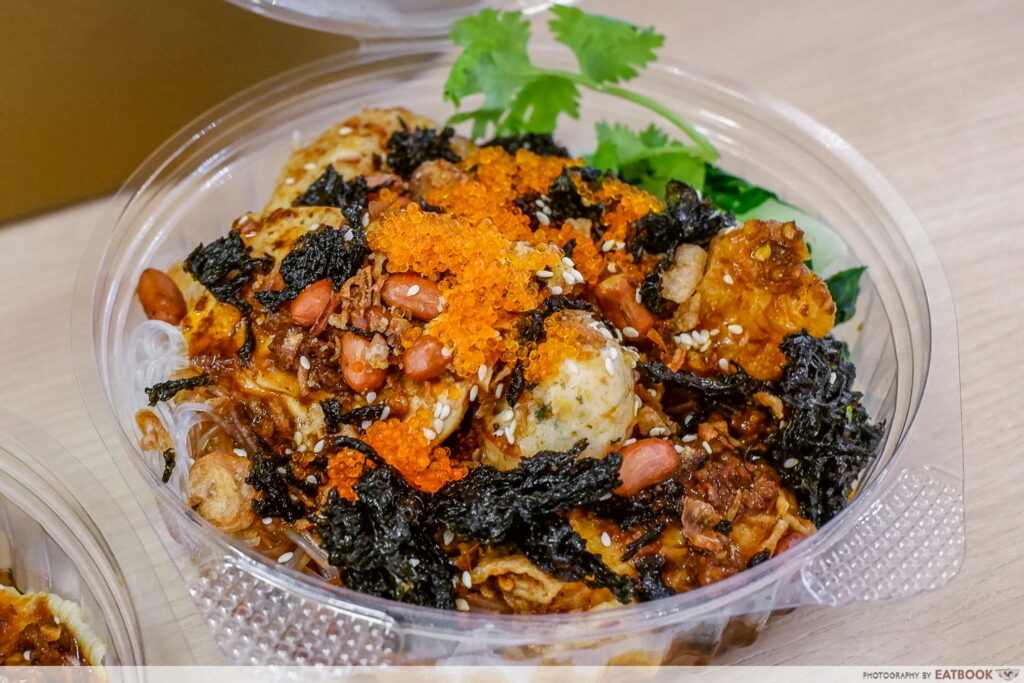 Chef Melvyn has chosen to elevate the fish tofu by adding in his mother's Cantonese-style braising sauce, as seen in the non-spicy version of the Fusion Yu Hua Fish Tofu ($9.80).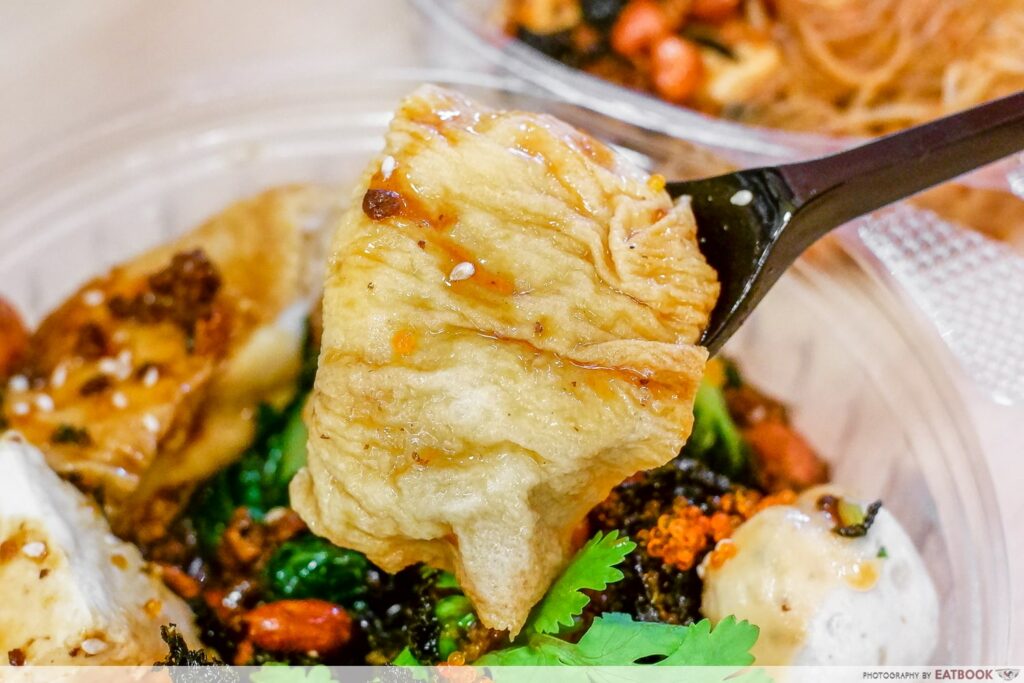 You get five pieces of yu hua, including fishcake, fishball, and stuffed beancurd, plus a generous serving of greens, served with your choice of tang hoon (+$0.80) or rice (+$0.80).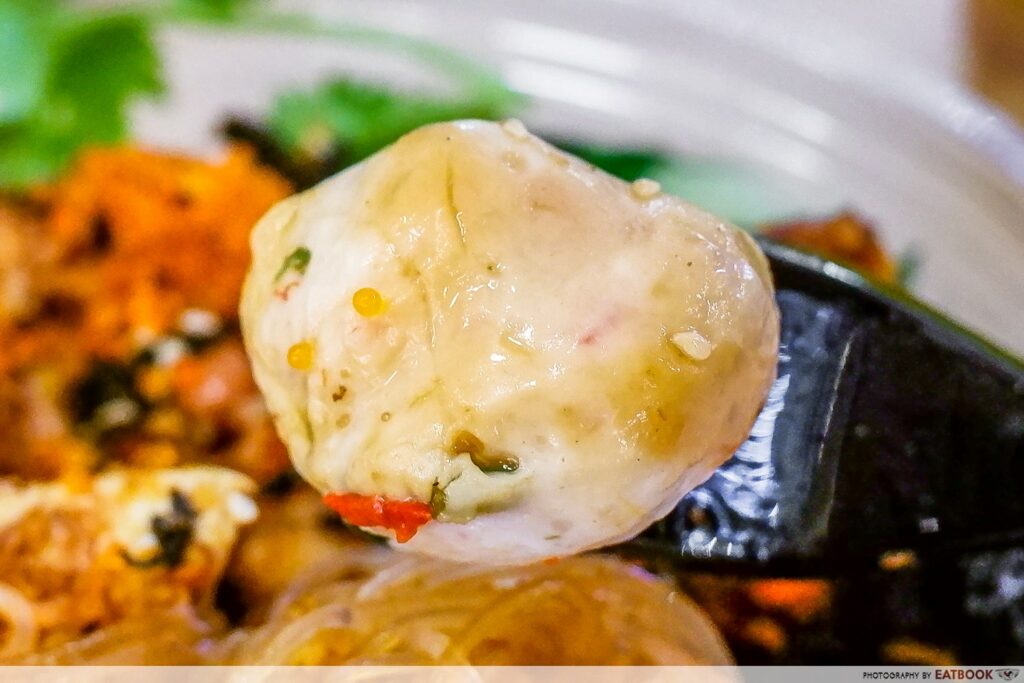 You can also top up $0.80 for each additional piece of handmade yu hua.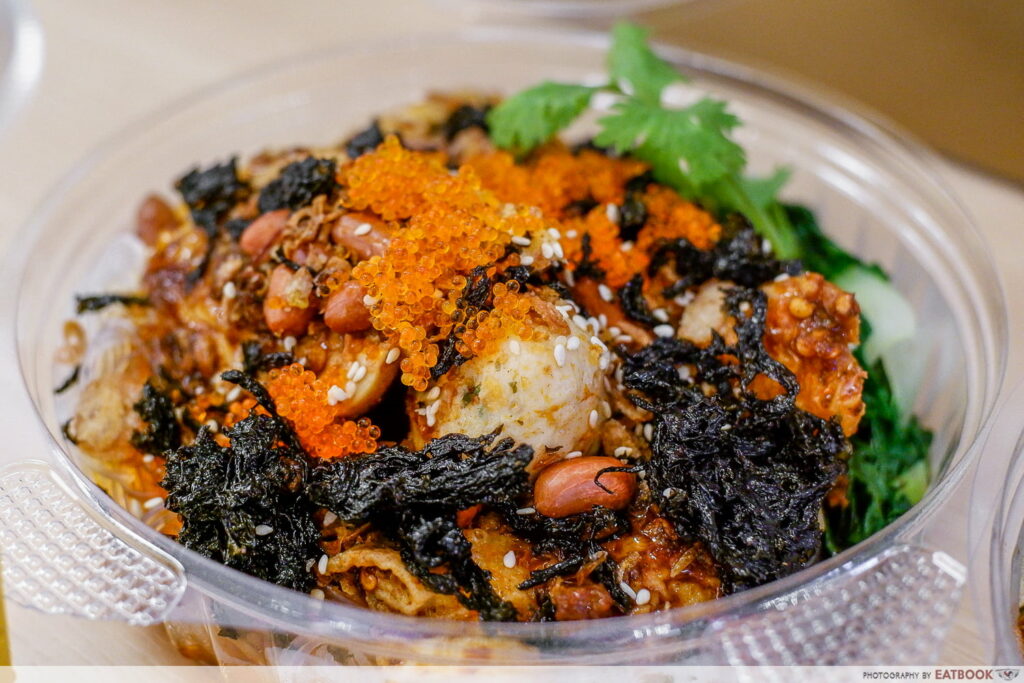 The icing on top is deep-fried seaweed and popping tobiko for added texture and umami.
Those who like spicy can try the Fusion Mala Yu Hua Fish Tofu ($9.80), made with a mala sauce specially concocted by a local snack brand. It's spicy enough without being mouth-numbingly so, but you can request for them to dial up on the spice level if you wish!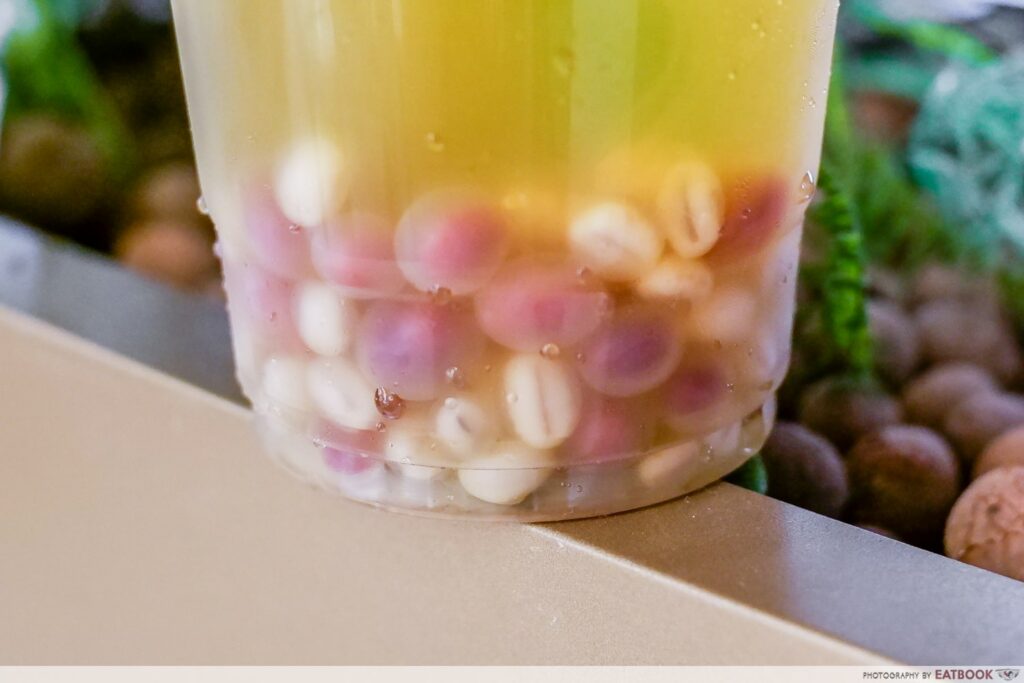 Cut through all the flavours with their house-made, Asian-inspired tea beverages, which come with unique red bean-encased boba and barley for an addictive bite.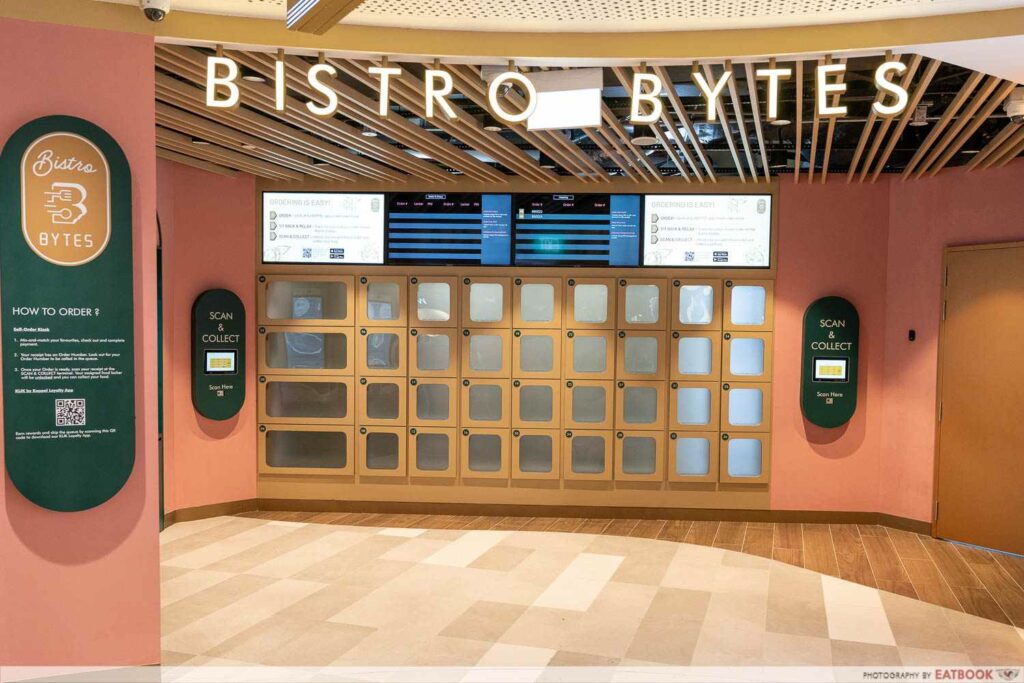 You can order LaMa.HotMaMa at Bistro Bytes, which houses a good mix of eats including stacked sandwiches and vegetarian fare. There are some long tables and bar seats right next to the ordering kiosk if you wish to dine on the spot.
If you're in the mall, check out the other must-try food places in i12 Katong, including Taiwanese food and Korean-inspired pizza! Alternatively, venture a little further to Geylang Lor 29 Hokkien Mee in East Coast for pork belly satay and charcoal-fired fried hokkien mee!
Address: 112 East Coast Road, #02-12/14, i12 Katong, Singapore 428802
Opening hours: Daily 10am to 10pm
Website
Lama Hot Mama is not a halal-certified eatery.
10 i12 Katong Food Places For Lu Rou Fan, Korean Pizza And More
Photos taken by Anthia Chng and edited by Tan Zi Hui.
This was a media tasting at Lama Hot Mama.