---
Best late-night cafes in Singapore
---
While Singapore's daytime cafe scene is vast and vibrant, the city's nighttime coffee scene is unfortunately rather sparse except for the usual Starbucks and Coffee Bean. We have curated this list of hip late-night cafes for all you night owls needing a cup of Joe, a space to clog in a few extra hours of mugging time or simply just to bond with your friends until the wee hours.
---
1. Gloria Jean's Coffees West Coast Plaza
---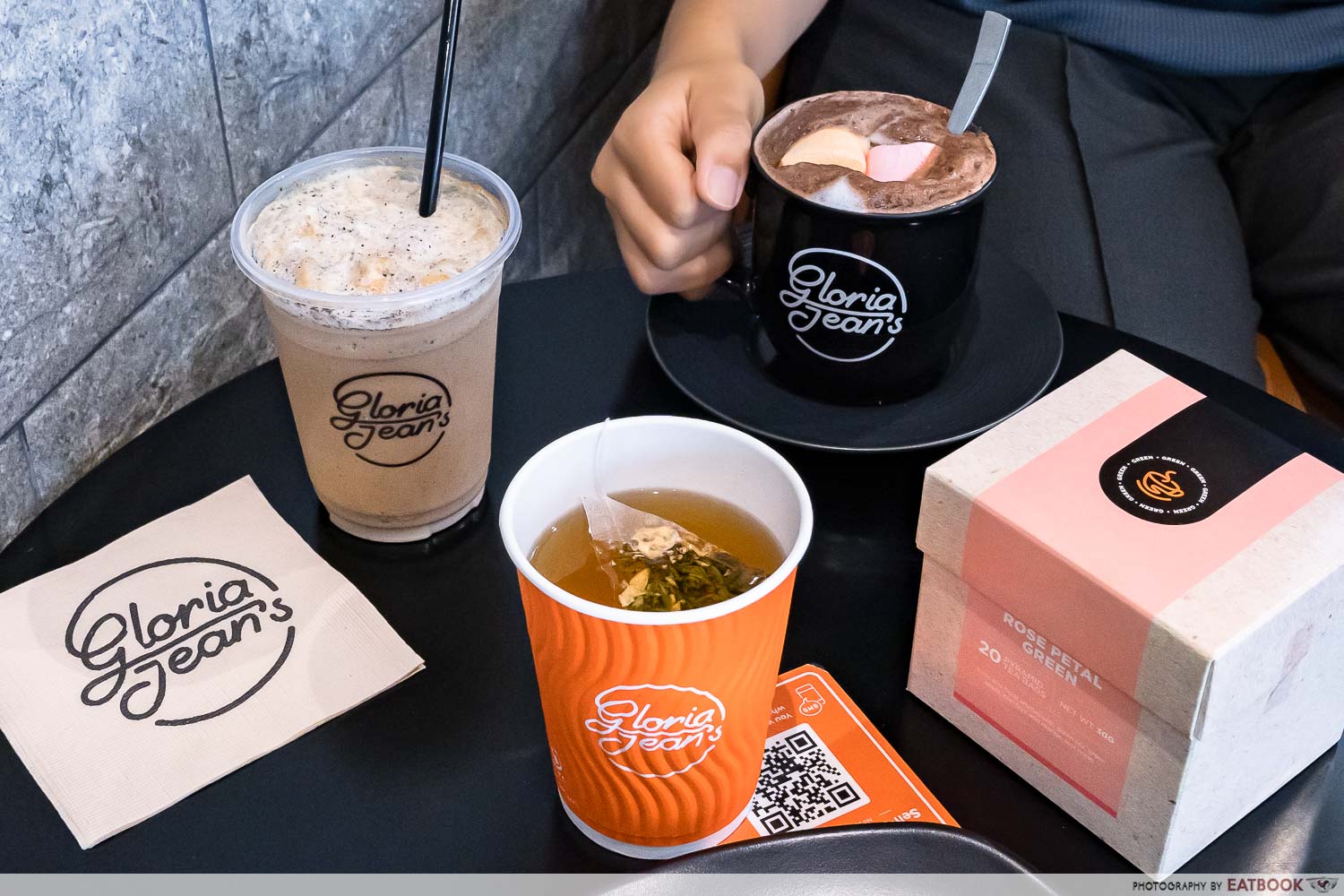 ICYMI, beloved coffee chain Gloria Jean's Coffees has returned to Singapore, and they've also converted their West Coast Plaza outlet to operate round-the-clock—take note, Westies, and those looking for a cafe to study at. The 88-seater cafe is the flagship for Gloria Jean's Coffees Singapore and is spacious enough so you can study, work, or chill out with some privacy.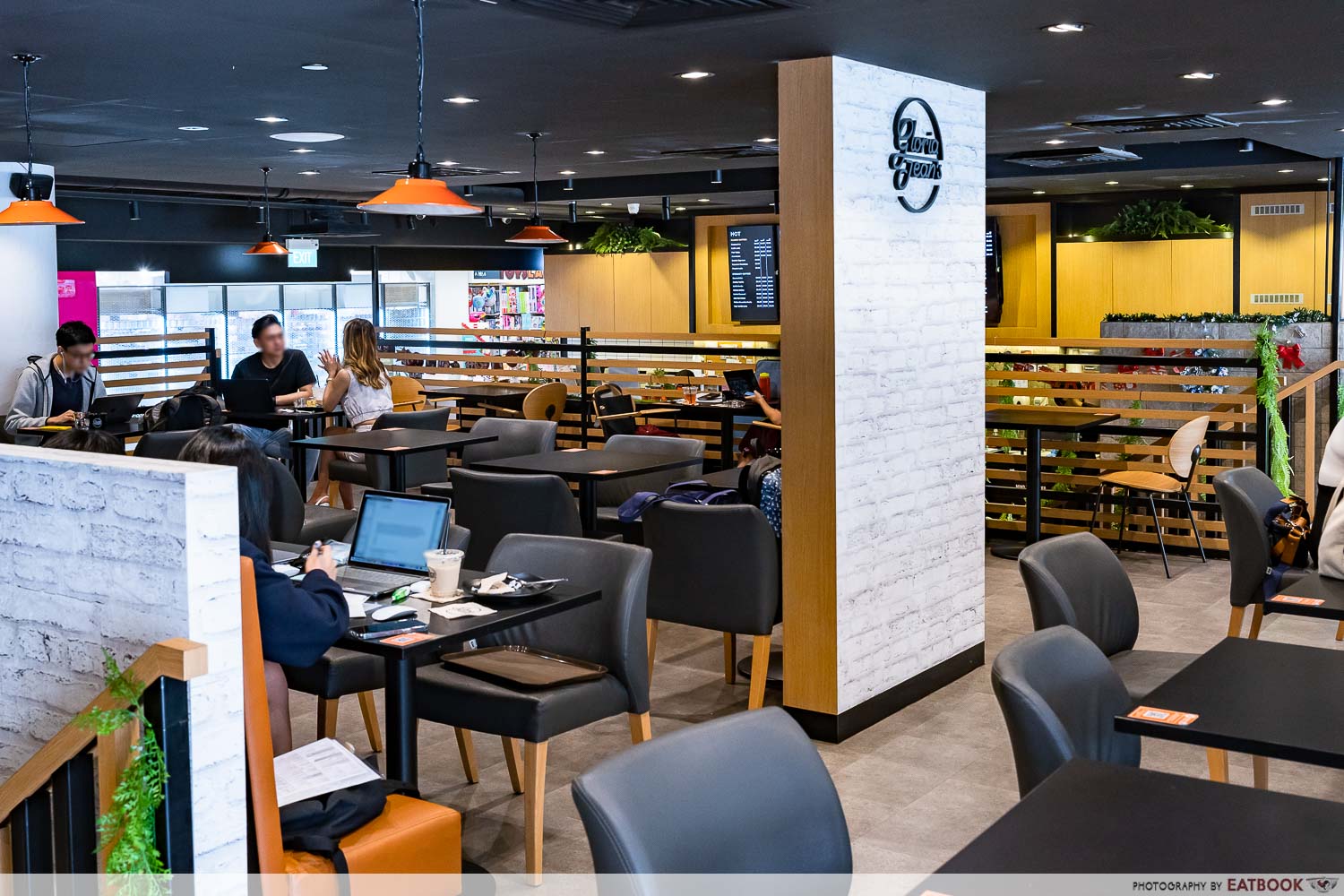 There are a number of signature beverages that you ought to try. The first is their Voltage Espresso Chiller (from $6.90), which blended smooth vanilla with espresso beans and topped with a hot espresso shot. For those seeking options sans caffeine, try GJ's Signature Chocolate ($6.50), a deep, dark hot chocolate served with fluffy marshmallows, or the Rose Petal Tea ($5), served hot. The tea is made with real petals for a mellow, rose-forward flavour. Eatbook readers can enjoy 20% off when they swing by between 11pm to 7am, from 2 December to 4 December 2022. Simply flash this post to enjoy the deal!
Read our Gloria Jean's Coffees review.
Address: 154 West Coast Road, #B1-07, West Coast Plaza, Singapore 127371
Opening hours: Daily 24 hours
Tel: 6974 6880
Website
Gloria Jean's Coffees is in the process of applying for halal certification.
---
2. Jen's Kitchen On The Go
---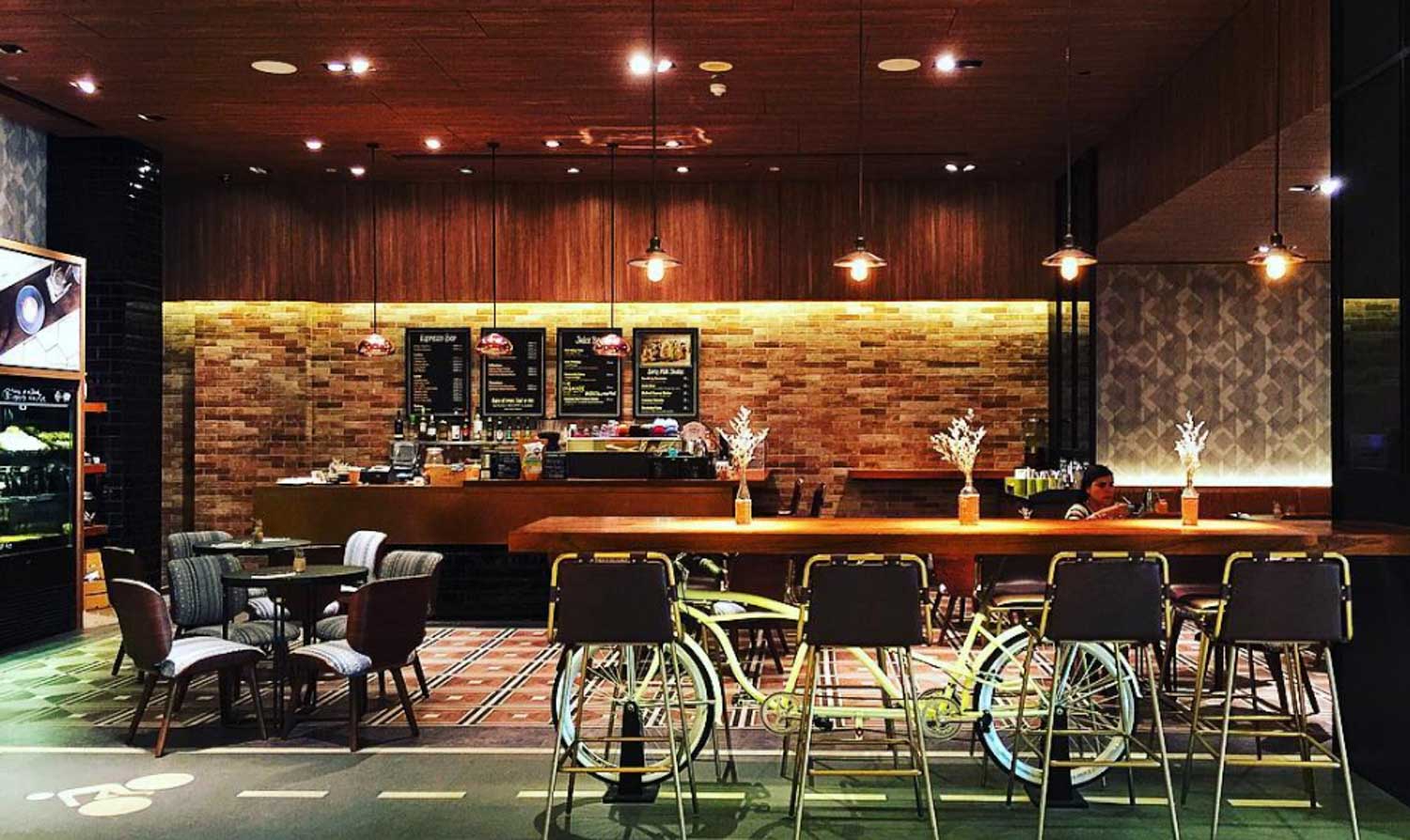 Image credit: @ze_boe
Located right in the city at the lobby of Hotel Jen Tanglin, Jen's Kitchen on the Go is unlike any hotel cafe, with retro vibes and cute bicycle decors to match. Opened every day till 12am, the cafe serves a range of drinks, from coffee to tea, juices and milkshakes. A Single Espresso starts at $3.50, but you can also get more interesting coffee-based beverages, including a Sea Salt Caramel Latte ($6.50).
Address: 1A Cuscaden Road, Lobby Level, Hotel Jen Tanglin, Singapore 249716
Opening hours: Daily 7am to 11pm
Tel: 6831 4374
Website
Jen's Kitchen On the Go is not a halal-certified eatery.
---
3. Salted Caramel
---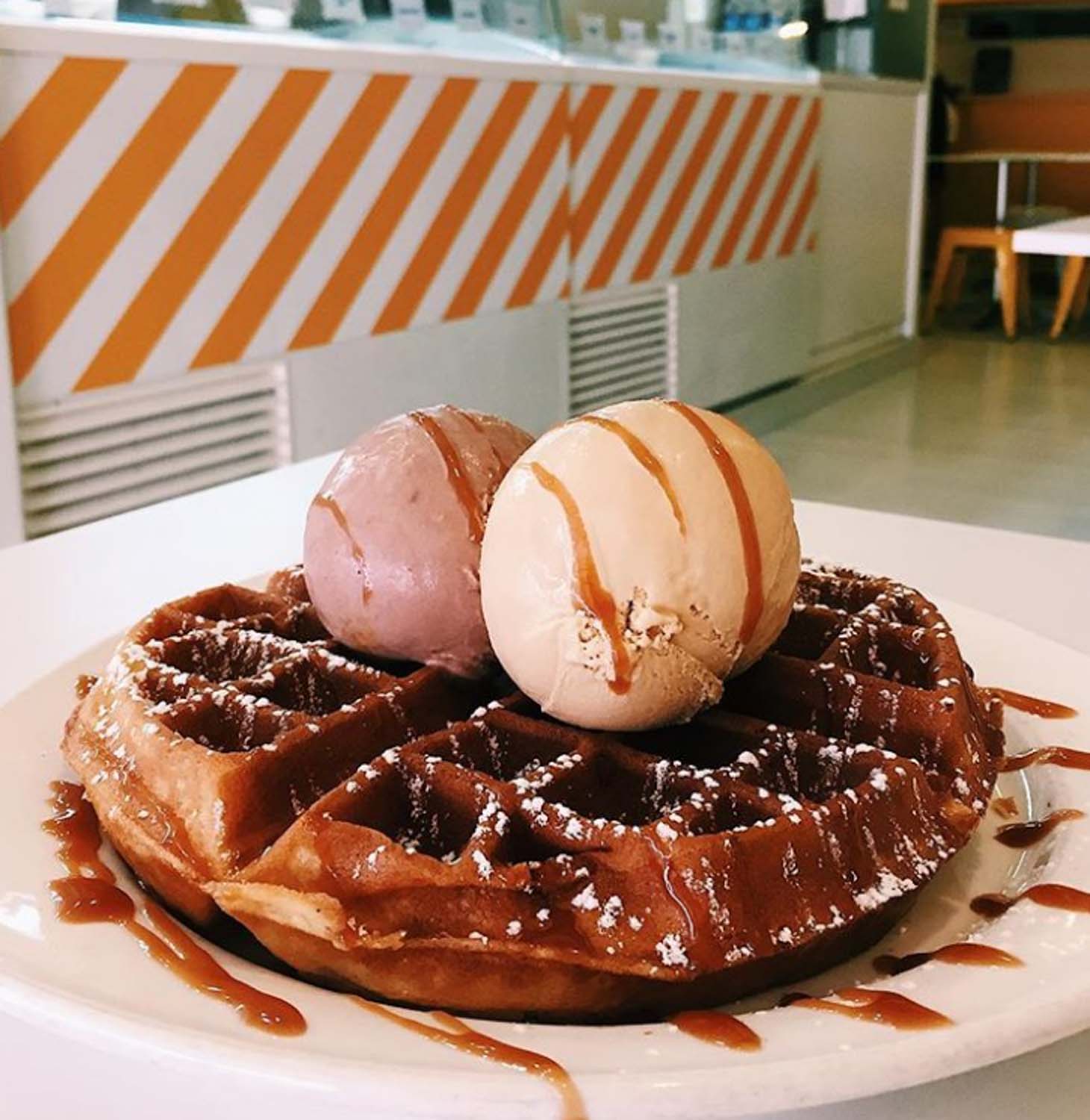 Image credit: @hungryjezzy
If coffee is not your cup of tea, go grab some ice cream instead. Salted Caramel serves toothsome ice cream with waffles, making for the perfect comfort food at night. Some of the local favourite flavours include Horlicks Tim Tam, Milo, as well as Salted Caramel ice cream ($3.60 for one, $6.40 for double scoop).
Address: 246F Upper Thomson Road, Thomson Garden Estate, Singapore 574370
Opening hours: Sun-Thurs 12pm to 11pm, Fri-Sat 12pm to 1am
Tel: 6753 1718
Website
Salted Caramel is not a halal-certified eatery.
---
4. My Awesome Cafe
---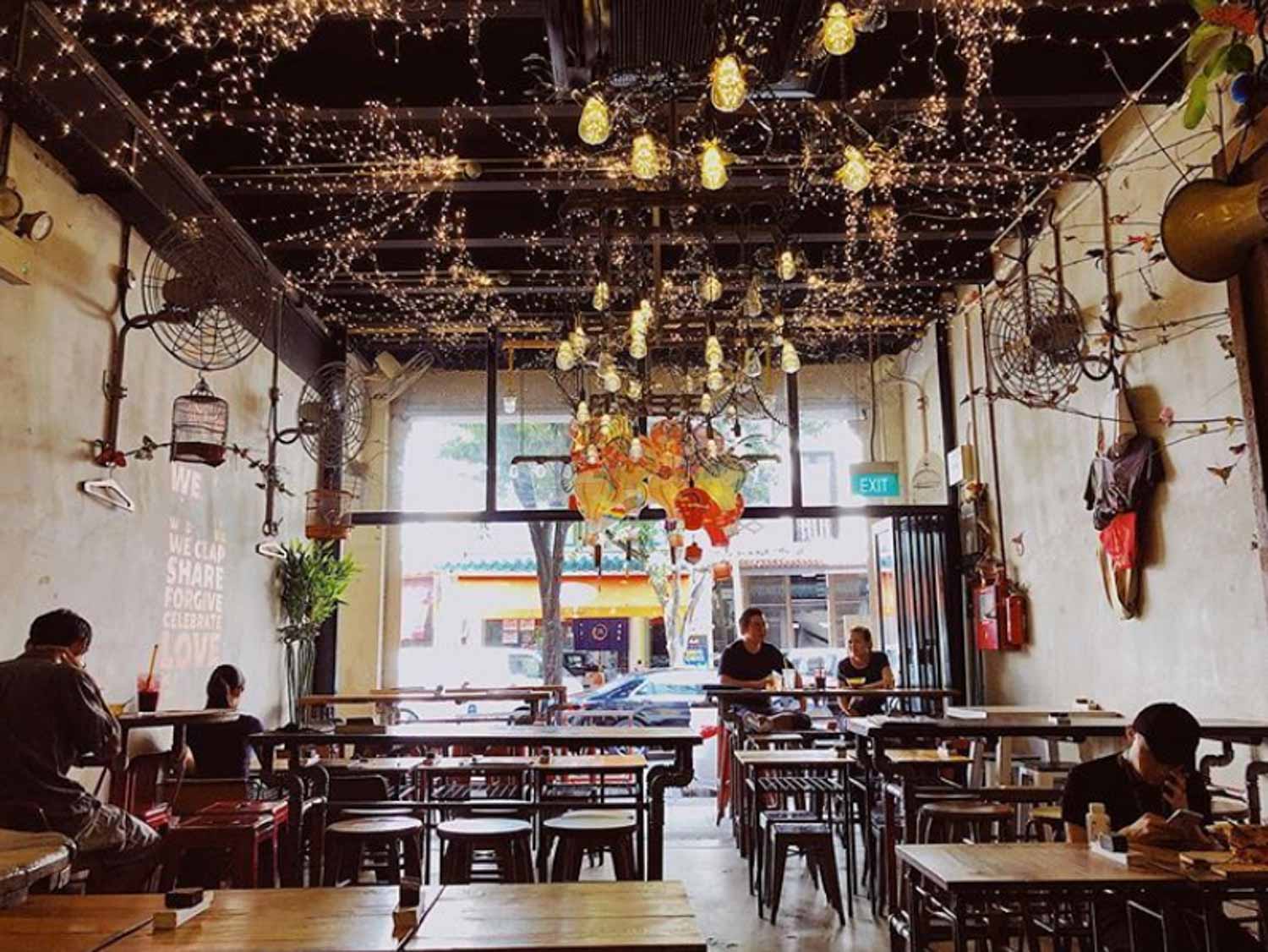 Image credit: @jasminehow
A chic industrial cafe situated at the heart of Telok Ayer, My Awesome Cafe is the place to go for some perk-me-up coffee whenever you OT. If you are looking for some late-night supper, the cafe offers a wide range of healthy food items. My Awesome Salad ($18++) gets you smoked salmon, herby chicken breast, and duck rillettes tossed with fresh avocado and tomato salad. Note that the kitchen closes at 11:15pm, so don't wait until the last minute to order. 
Address: 202 Telok Ayer Street, Singapore 068630
Opening hours: Mon-Tue, 11am to 11pm, Wed-Fri 11am to 12am, Sat 10:30am to 12am, Sun 10:30am to 9pm
Tel: 6222 2007
Website
My Awesome Cafe is not a halal-certified eatery.
---
5. Lickers
---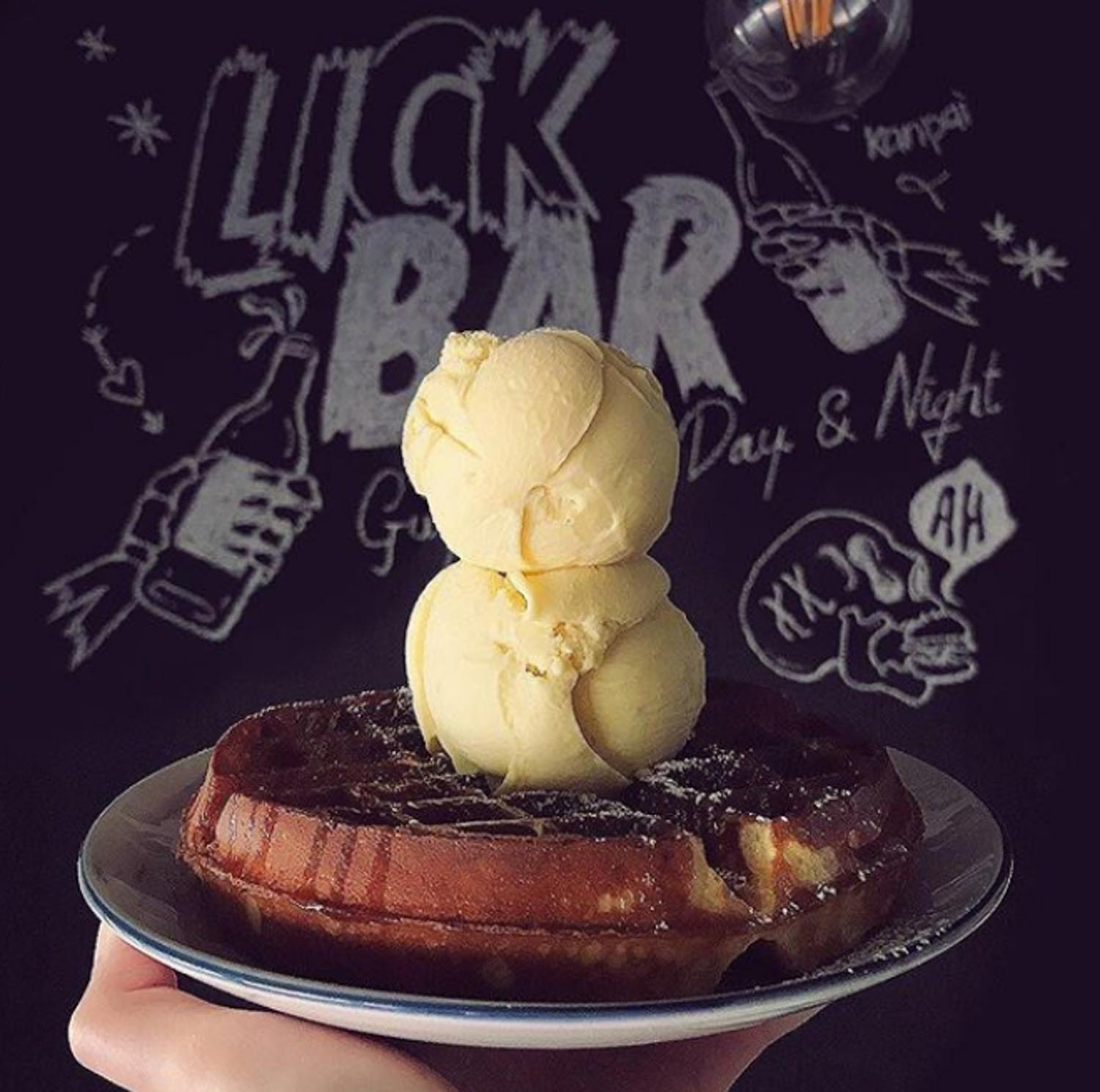 Image credit: @lickerssg
Adorned with cheeky neon lights and a cool vibe to match, Lickers serves plates of warm, fluffy waffles with unique ice-cream flavours till 2am each day. If you're lost for choice, we recommend their novel flavours, such as their Yakult Oreo and Oolong with Lavender. A scoop starts at $3.80. This sweet treat is sure to wake you up, especially after tiresome mugging sessions.
Address: 124 Hougang Avenue 1, #01-1446, Singapore 530124
Opening hours: Tue-Thur 1pm to 2am, Fri-Sun 12pm to 2am
Website
Lickers is not a halal-certified eatery.
---
6. Cafe Kreams
---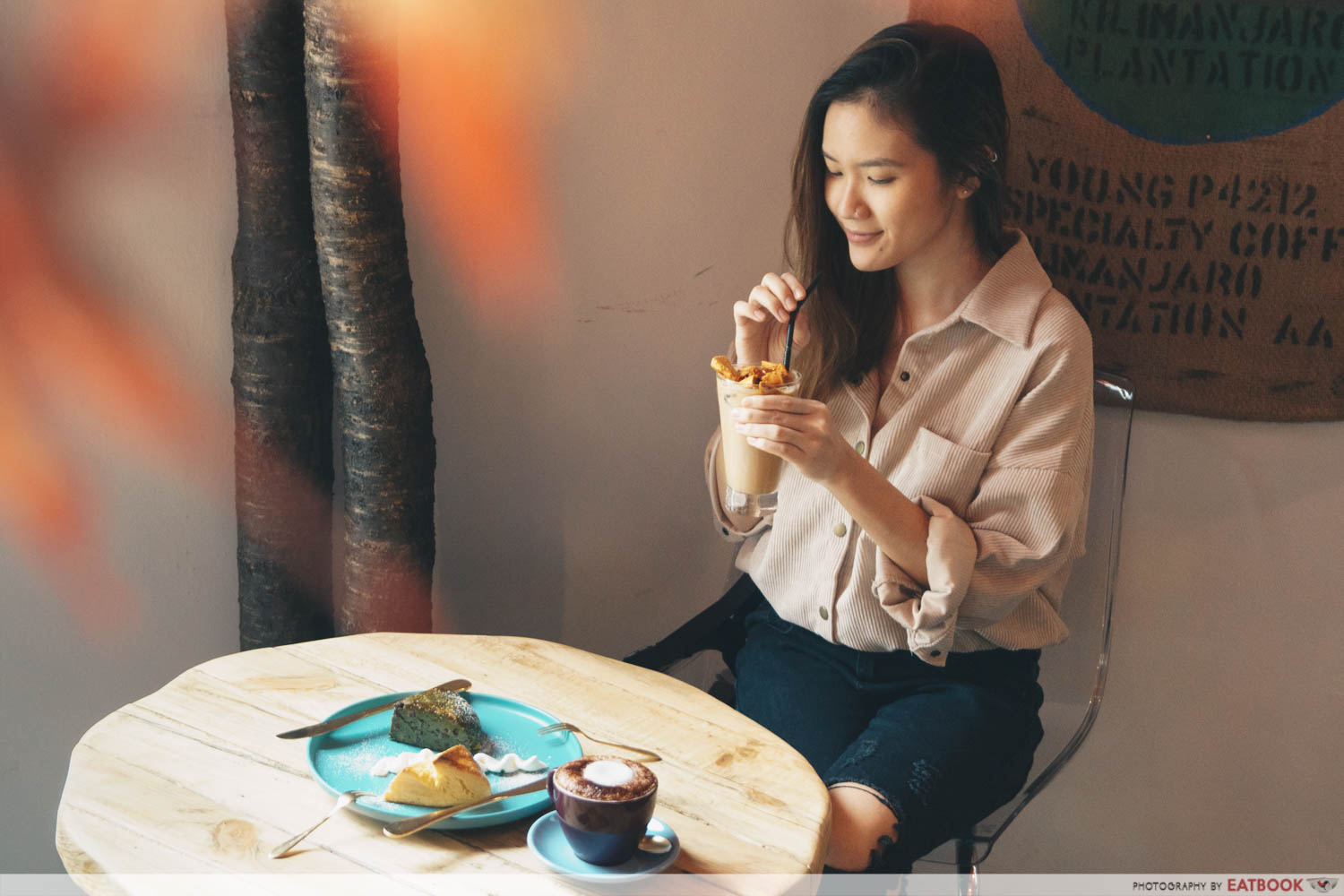 Korean-style cafe, Cafe Kreams, made waves on social media when it first opened for their rustic, autumnal interior, complete with a fall-toned botanical ceiling, and the Korean coffees they made in-house. The space is open till 11pm every day of the week except Sunday, making it a great pick in the CBD area for a late-night coffee and chat, or a post-dinner study session. The coffee starts at $5.50 for a Double Espresso, and goes up to $12 for their house-made Cold Brew. We recommend trying their caffeine-free Kreamy Krafts, especially the Kreamy Sweet Potato Latte ($11), or turning to some of the gorgeous cakes available daily.
Read our Cafe Kreams review.
Address: 32 Maxwell Road, #01-07, Maxwell Chambers, Singapore 069115
Opening hours: Mon-Sat 9am to 11pm, Sun 12pm to 10pm
Tel:  6226 2369
Website
Cafe Kream is not a halal-certified eatery.
Kreams Krafthouse Review: Live Your K-Drama Fantasies At This Autumn-Themed Cafe Near Tanjong Pagar
---
7. Cafe de Muse
---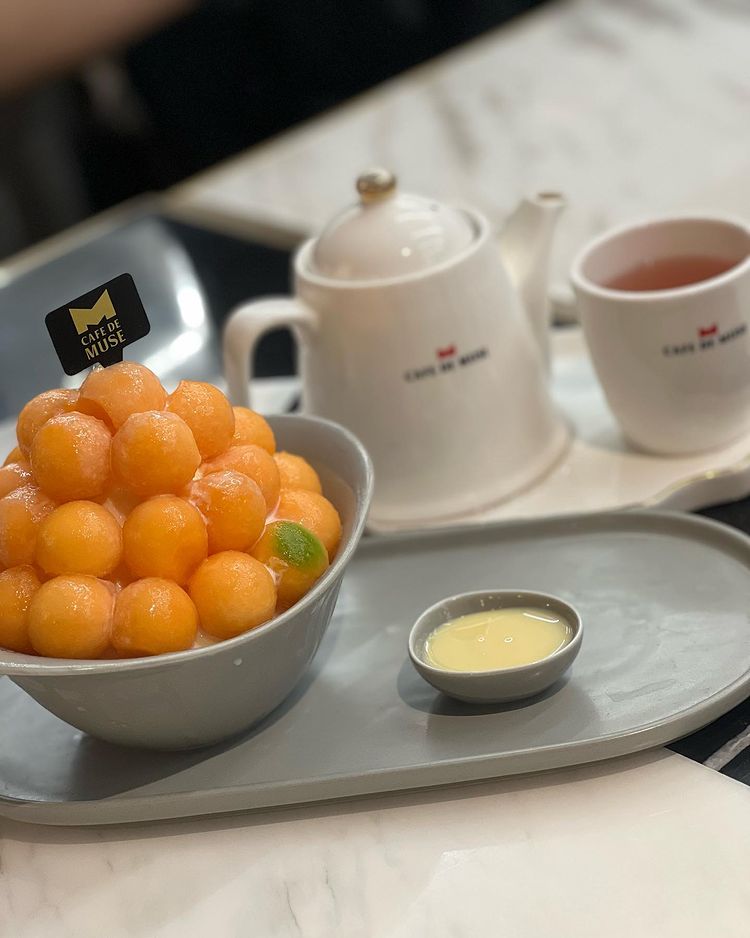 Image credit: @random_foodie_time
Orchard Road is a popular pick for those looking to mug at a late-night cafe. If the Coffee Bean and Starbucks outlets there get too crowded, you can pop over to Cafe de Muse, a 24/7 cafe in Shaw Centre. They've got a wide menu of Western-style mains available round the clock, as well as a medley of drinks across coffees, teas, and non-alcoholic drinks. Coffees start at $5.50++, while teas cost $10++ a pot. They also have a selection of desserts, including the popular Melon Bingsu, but it is priced at $18.50++, and can be quite a pinch.
Address: 350 Orchard Road, #01-K5/K6 & #02-K4, Shaw Centre Singapore 238868
Opening hours: Daily 24 hours
Tel: 6970 5011
Website
Cafe de Muse is not a halal-certified eatery.
---
8. Mosanco Enchanted Cafe
---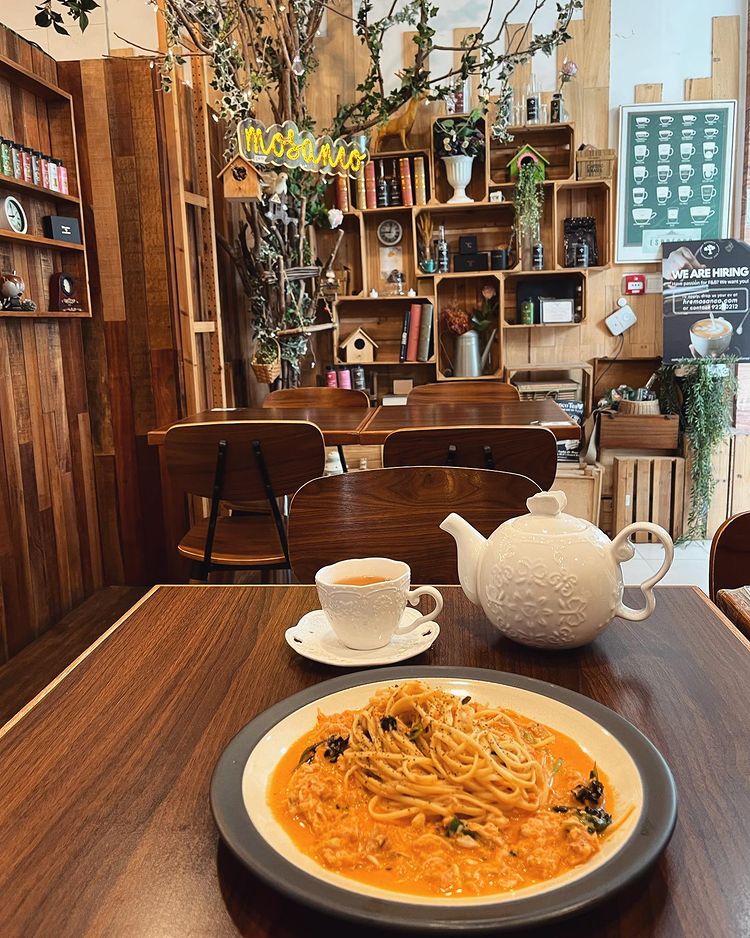 Image credit: @sgtealover
Another 24/7 late-night cafe on the list is Mosanco Enchanted Cafe. Located in Little India, the cafe is known for its whimsical decor, wide array of cold brew beverages, and cakes. A bottle of cold brew costs $6.90, and you get to pick from flavours such as Bandung, Sea Salt Caramel Chocolate, Matcha Latte, and classic White Coffee. Swing by between 2am to 4am and you get 15% off any menu item you order too! The promo isn't available on weekends and public holidays, as well as the eve of.
Address: 88 Rangoon Road, #01-04, Singapore 218374
Opening hours: Daily 24/7
Tel: 8846 8000
Website
Mosanco Enchanted Cafe is not a halal-certified eatery.
---
Best late-night cafes in Singapore
---
Though late-night cafes may be a great spot for studying while grabbing a bite, do be mindful and considerate when hanging out at the cafe. Be sure to not be a seat hogger especially when the cafes get crowded!
Check out our 24/7 food guide for more late-night dining options.
This post is brought to you by Gloria Jean's Coffees.