Limpeh serves fried yam cake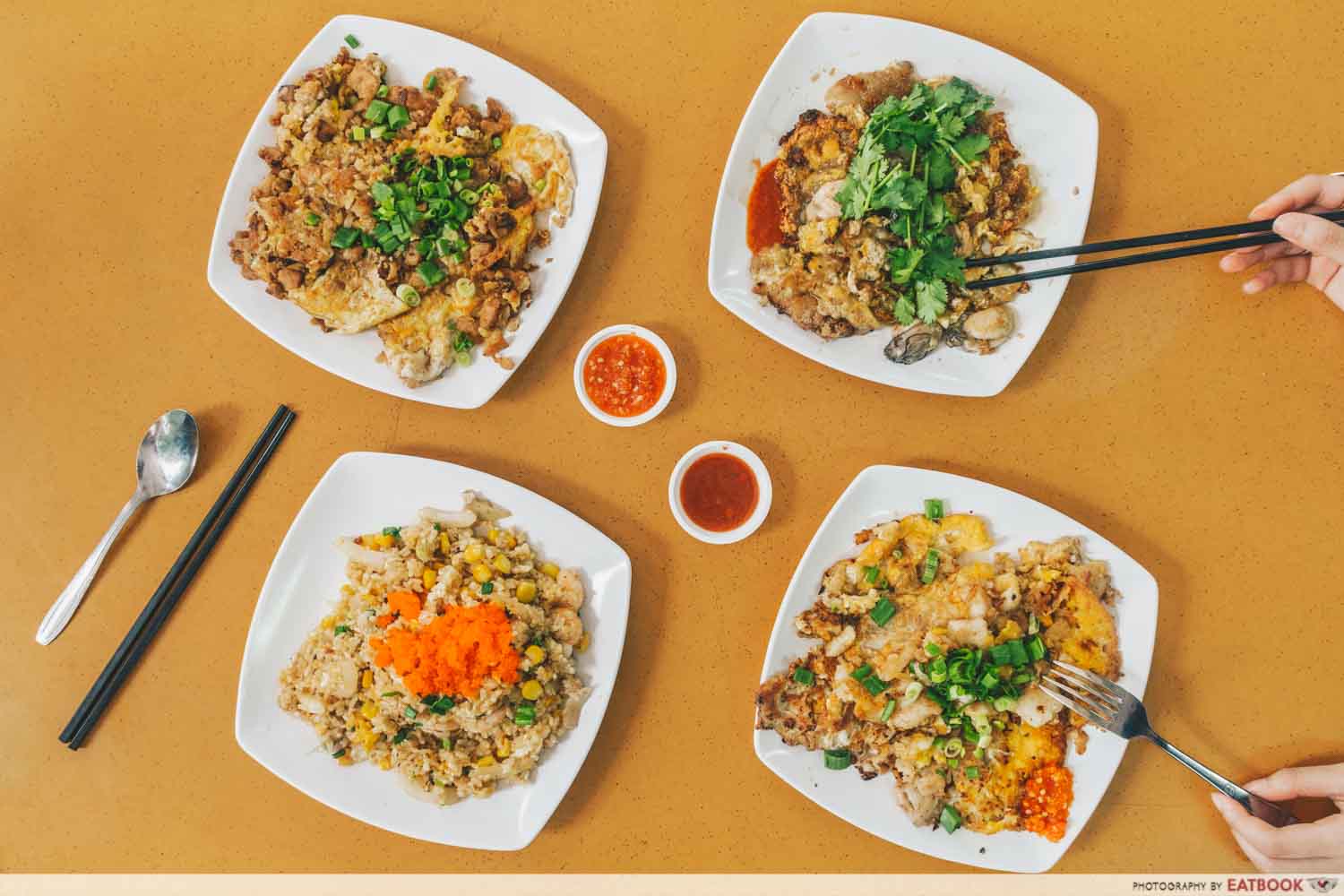 Fried carrot cake, or as many of us call it, chai tow kway, is something that I grew up eating. So when I heard that the hawker stall Limpeh stirred the attention of many for their fried yam cake, I was both intrigued and excited to give them a try. This is because the yam variant is less common compared to the conventional use of white radish.
10 Fried Carrot Cake Stalls From $2 For A Truly Singaporean Breakfast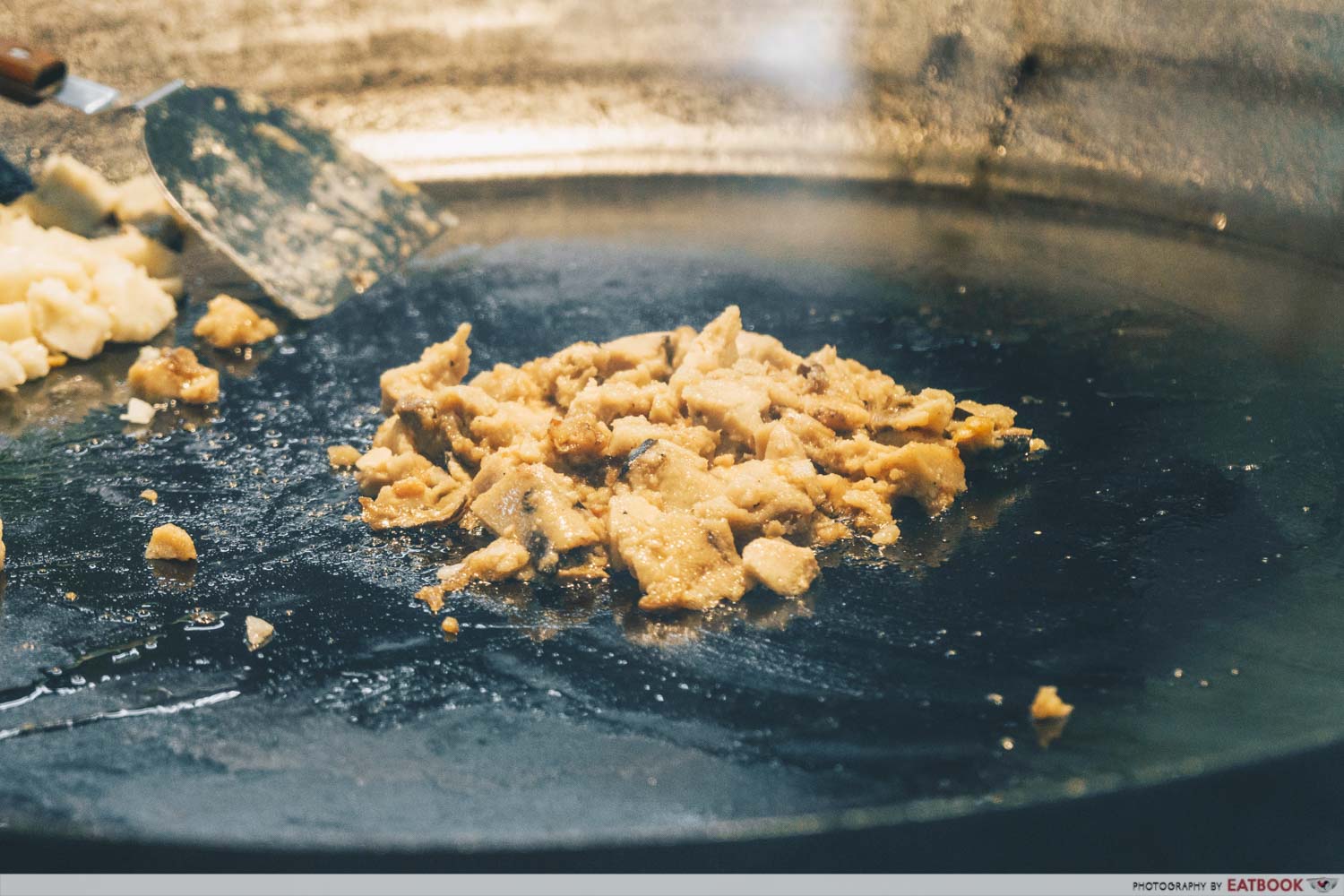 We ordered both the fried carrot cake and yam cake, which I could hardly tell apart after they were tossed onto the pan and smothered with egg.
According to the owner of Limpeh, their carrot and yam cakes are house-made daily, ensuring freshness. This is much unlike many other stalls which often order their cakes from external suppliers.
Food at Limpeh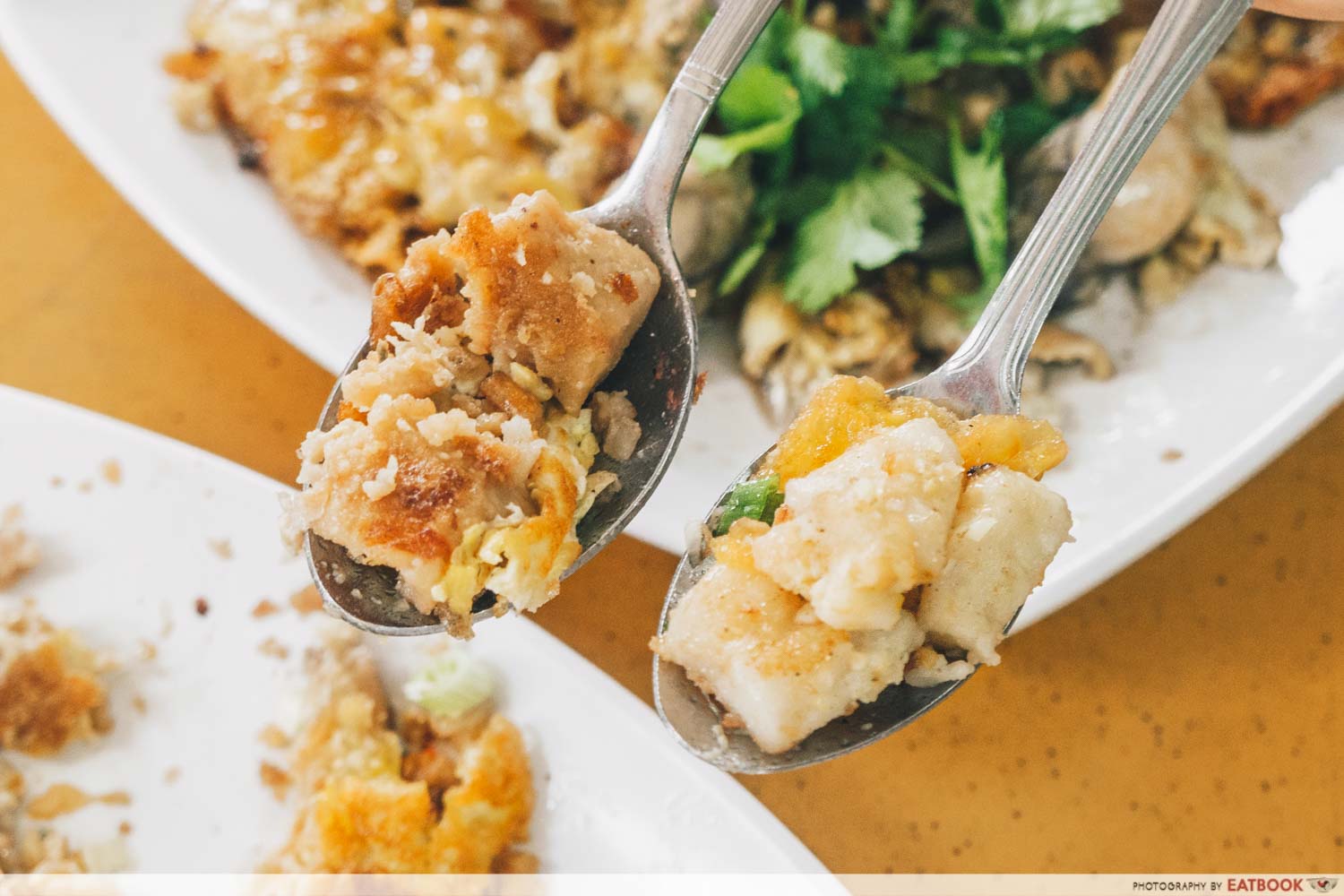 At first glance, I could barely tell them apart as they served up our plates of Homemade Stir-Fried Yam Cake ($5.40) and Homemade Carrot Cake ($3.80) at the same time. It was all until I noticed little chunks of darker coloured yam peeking from below the layer of fried egg. Unlike how similar they looked, the yam and carrot versions offered a different experience taste-wise.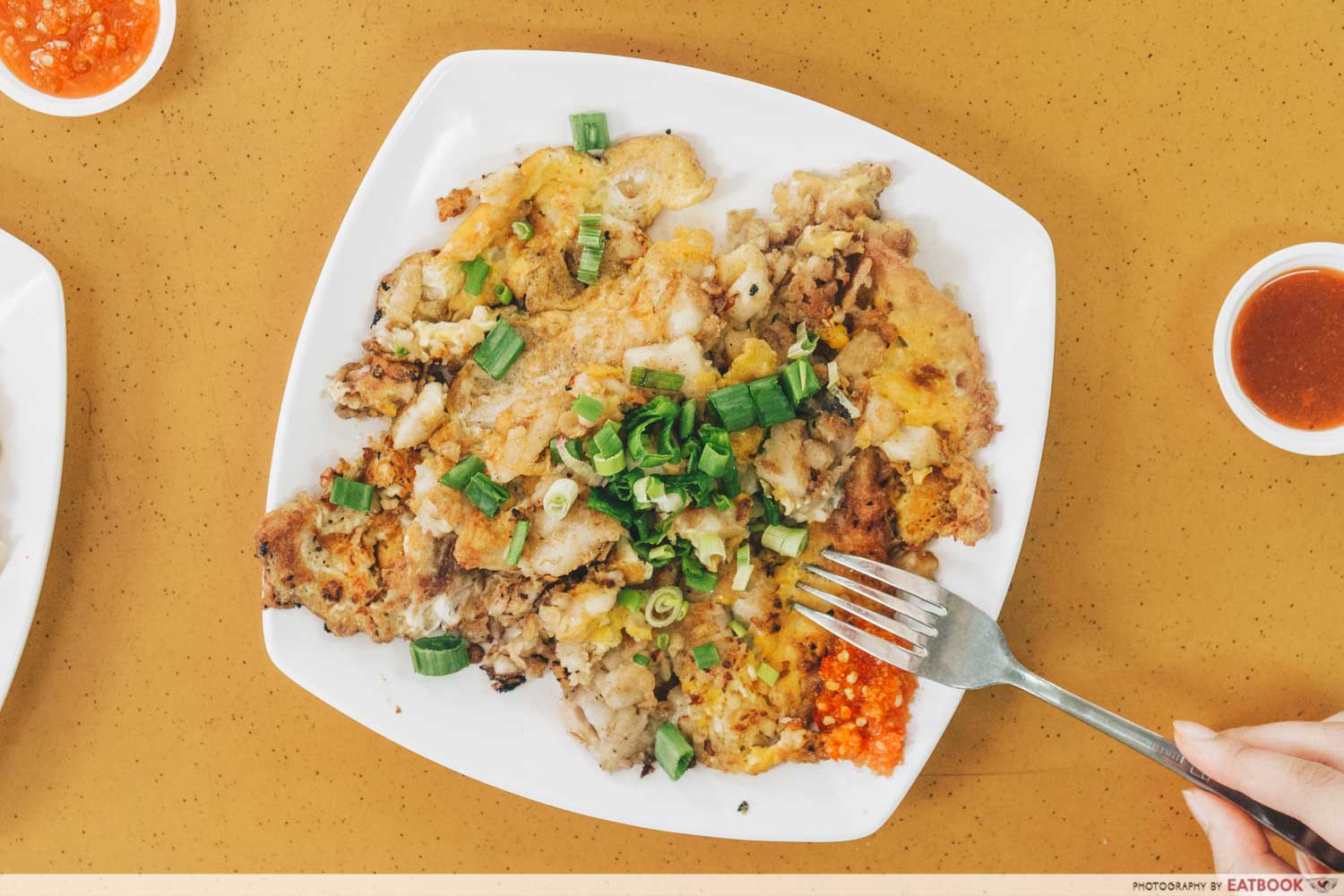 Limpeh's take on carrot cake provided rather soft cubes of white radish and rice flour, with textures almost teetering on being mushy. That being said, there are also little chunks of chye poh that provided some crunch. We enjoyed the carrot cake with some of their house-made chilli, which ran satisfyingly fiery.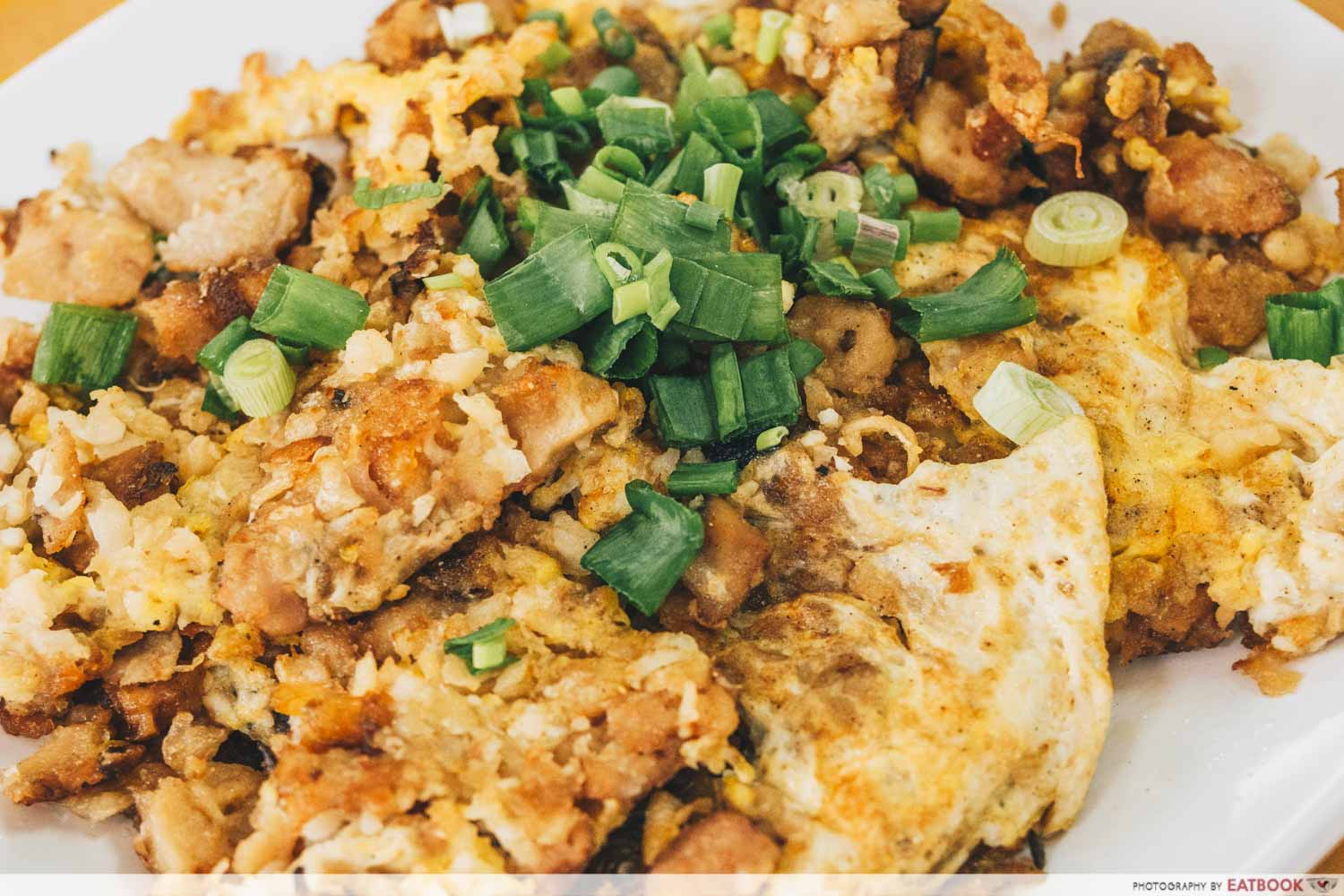 The stir-fried yam cake was starkly different from the mushy carrot cake, providing firmer bites as we dug into the dish. The chunks of yam stir-fried with dried shrimp and shiitake mushrooms were also slightly charred, giving off a distinct smokiness.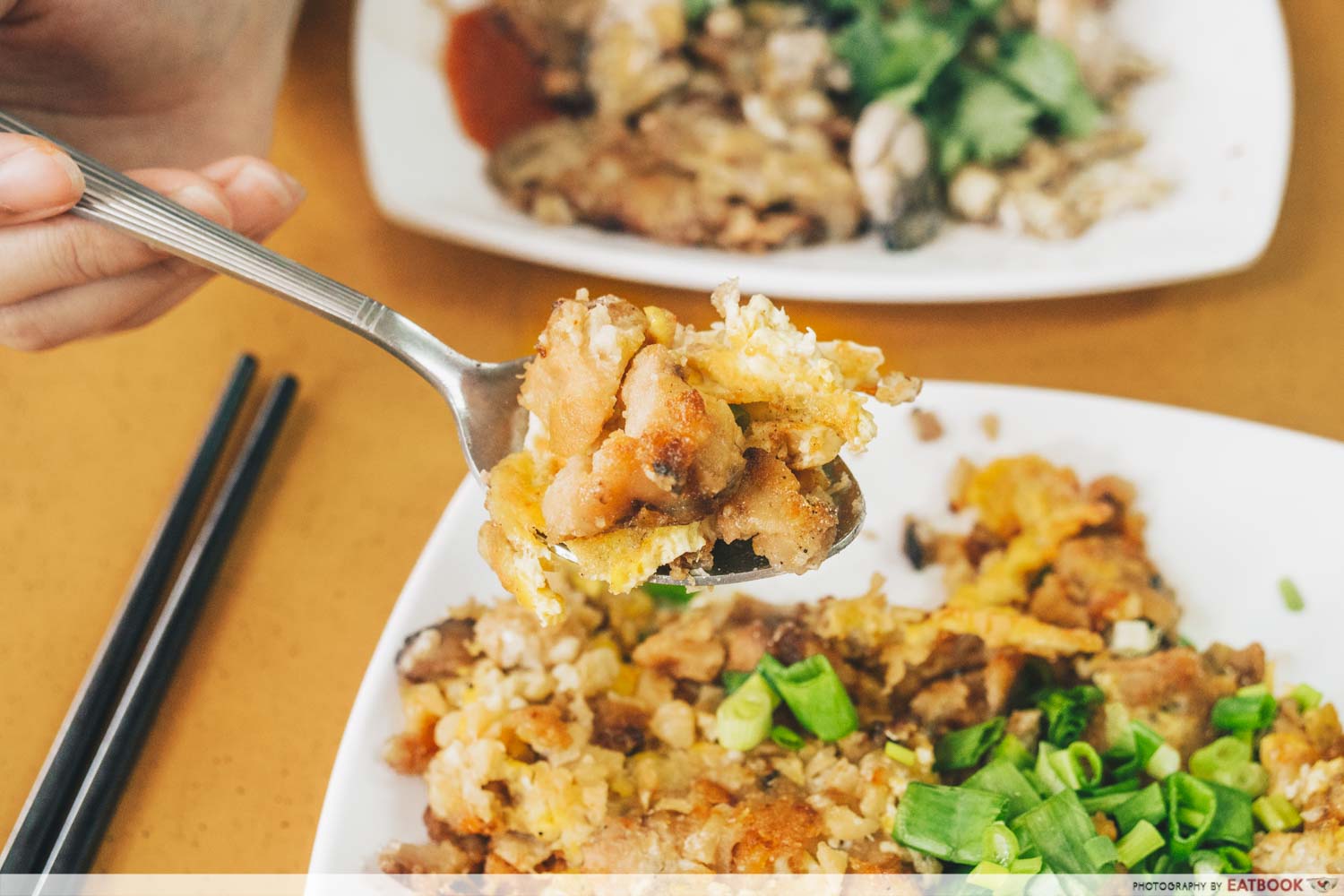 Overall, the dish had a well-balanced flavour profile with the savouriness of fried egg pairing nicely with the mildly sweet yam cake. Compared to their carrot cake, Limpeh's yam cake was also less greasy and great on its own, with no need of smothering it with chilli.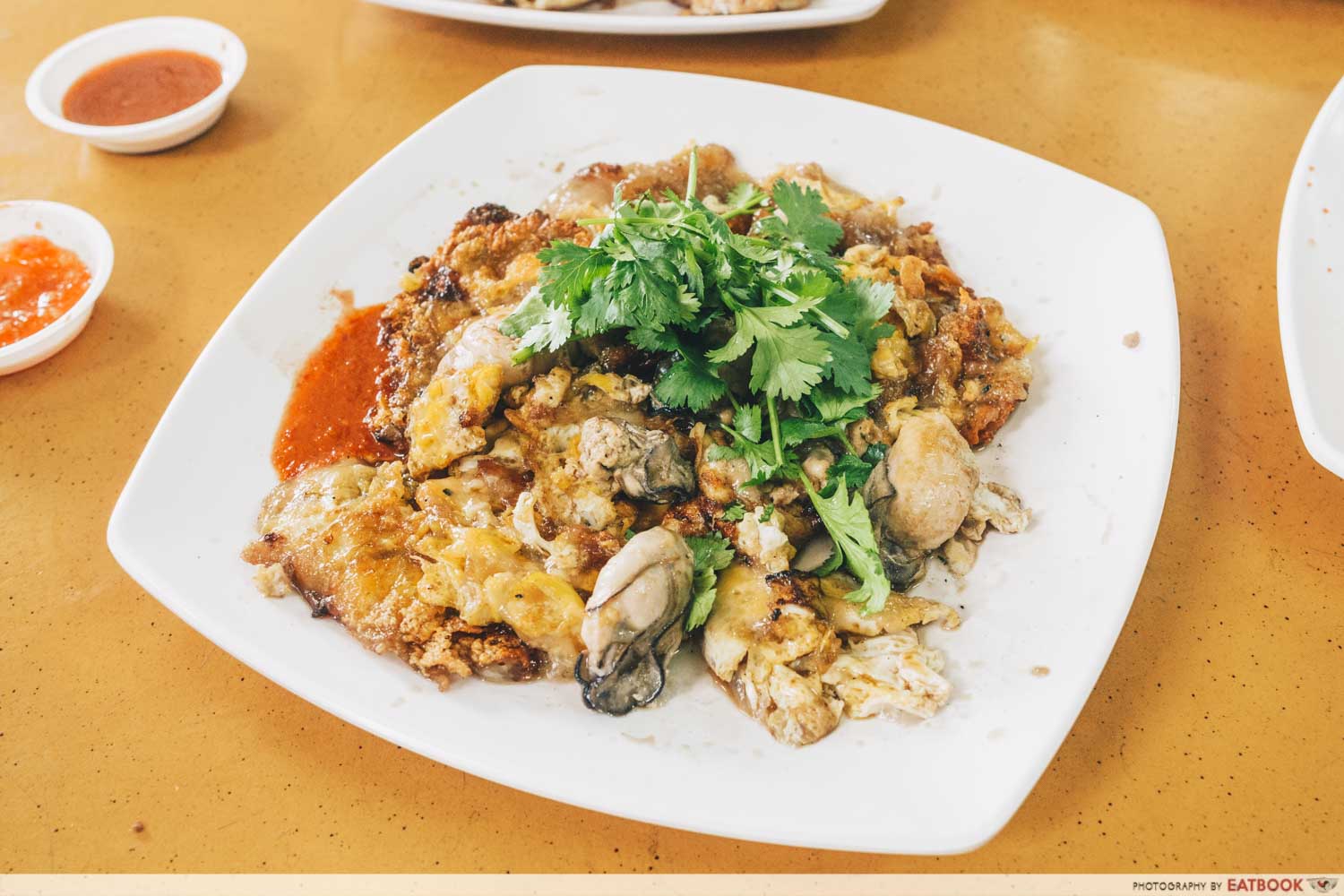 Where there is fried carrot cake, there will also be Orh Luak ($5.40). I am usually not one for oyster omelette as they tend to get really oily and fishy when done by an amateur.
Seafood Pirates Review: $3 Oyster Omelette Rice And Seafood Ramen At Yishun Hawker Centre
However, deserving of their name, Limpeh actually does this dish quite well with plump oysters and chewy egg with a hint of wok hei. The oysters were creamy and free from any fishiness. The whole dish was slightly gooey and juicy from the oysters, starch, and egg combi, and fortunately didn't get too oily.
We enjoyed our oyster omelette with some of their tangy chilli as well, which masked any hint of greasiness.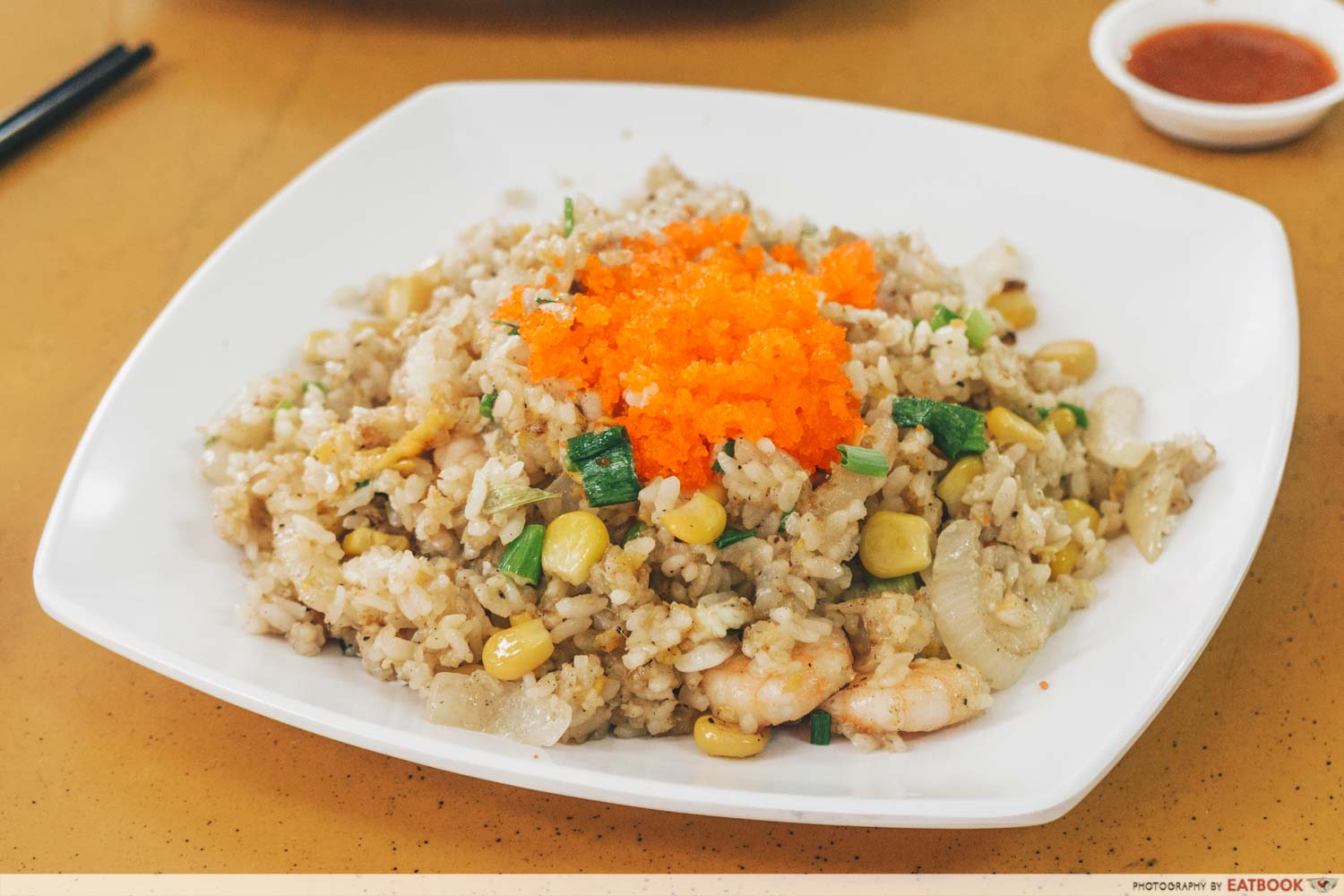 Limpeh also has some carbs on their menu and we decided to give their Fried Short Grain Rice With Fish Roe & Prawn ($5.40) a taste too.
Putting aside the bright orange tobiko topping, the dull appearance of the fried rice definitely fooled us because unlike its ordinary appearance, it was the highlight of our visit. Limpeh's fried rice packed a kick of smoky pepperiness, reminding us of Pepper Lunch's rice. The subtle yet aromatic heat from the pepper was further complemented by the fresh sweetness from the corn and little slices of onion.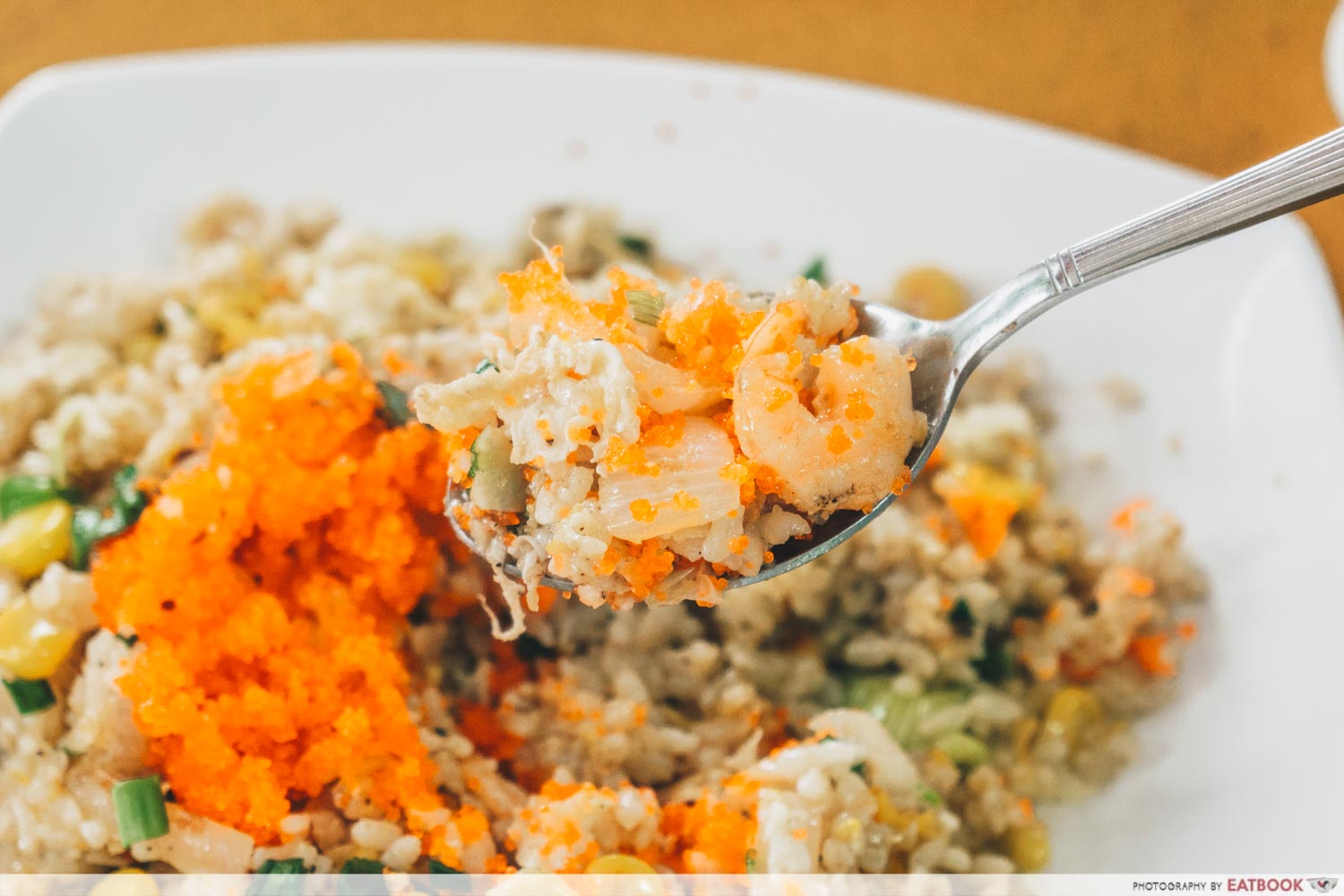 More often than not, little specks of tobiko are just used for show. However, Limpeh's use of these little orange specks actually added a burst of umami goodness and extra crunch, elevating their fried rice.
Ambience at Limpeh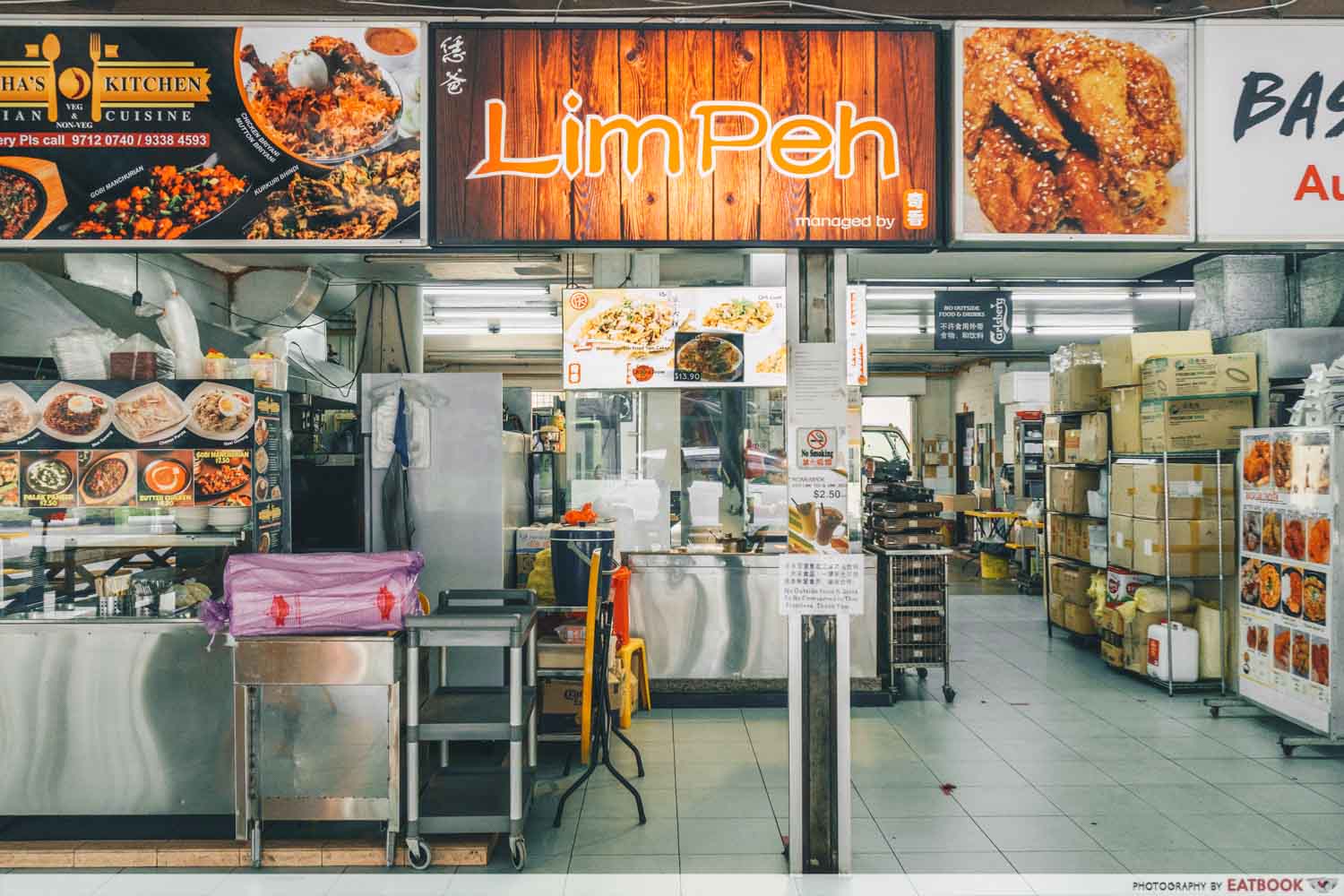 Limpeh is a 10-minute walk from Kovan MRT Station, making it slightly inaccessible for those who don't stay in the area. We arrived early at 9:30am to a rather empty coffee shop which was spacious and well-ventilated. Do watch out for birds though, as there were quite a few of them prancing about. They're also open till 1:30am which might make them a nice supper spot.
The verdict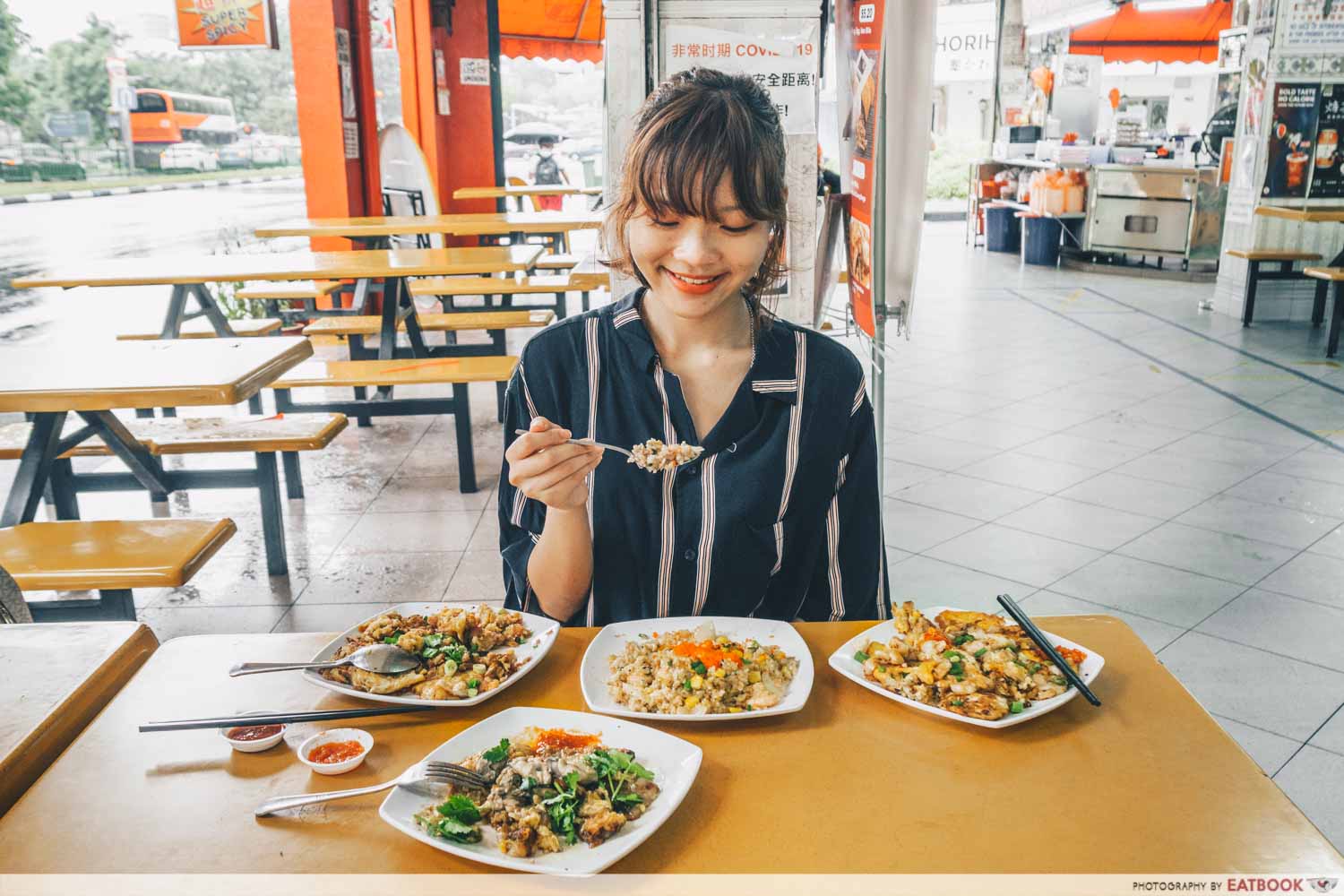 Limpeh's food may have a couple of hits and misses, yet they managed to serve up tantalising plates of fried yam cake and fried rice. In fact, I might find myself seeking their sweet and savoury fried yam cake the next time I'm in the vicinity.
For more food choices in the area, check out Urban Table, a Seoul-inspired cafe located at Serangoon.
Urban Table Review: New Seoul-Inspired Cafe With Specialty Coffee And Freshly Baked Croissants From $3.50
Address: 973 Upper Serangoon Road, Singapore 534725
Opening hours: Tue-Sun 8am to 1:30am
Website
Limpeh is not a halal-certified eatery.
Photos taken by Hay Thi.
This is an independent review by Eatbook.sg.
Summary
Pros
– Sweet and savoury yam cake
– Dishes weren't too oily
– Tobiko added flavour to fried rice
Cons
– Fried carrot cake was slightly mushy
– Inaccessible location
Recommended dishes: Homemade Stir Fried Yam Cake ($5.40), Fried Short Grain Rice With Fish Roe & Prawn ($5.40)
Opening hours: Tue-Sun 8am to 1:30am
Address: 973 Upper Serangoon Road, Singapore 534725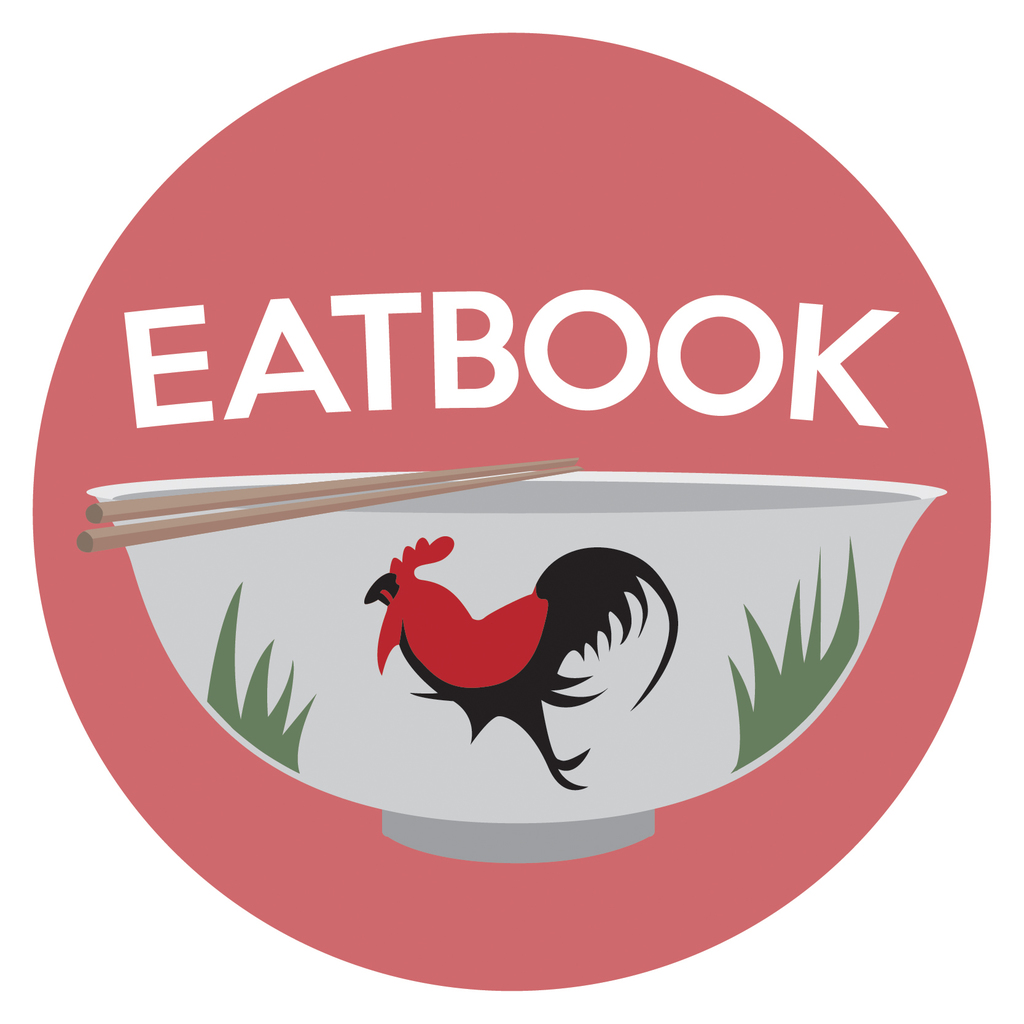 Drop us your email so you won't miss the latest news.