Luke's Lobster opens 23 September
My first lobster roll came courtesy of Luke's Lobster on a cold, wintry birthday evening in Harajuku. Given the line I encountered at its Japanese outpost, I definitely expect you'll have to queue when Luke's Lobster Singapore opens its doors at Isetan Scotts on 23 September 2020, too. This store will be its 33rd outlet worldwide, and first in Southeast Asia. Ahead of its opening, I went down to check out the outlet and try the menu.
Food at Luke's Lobster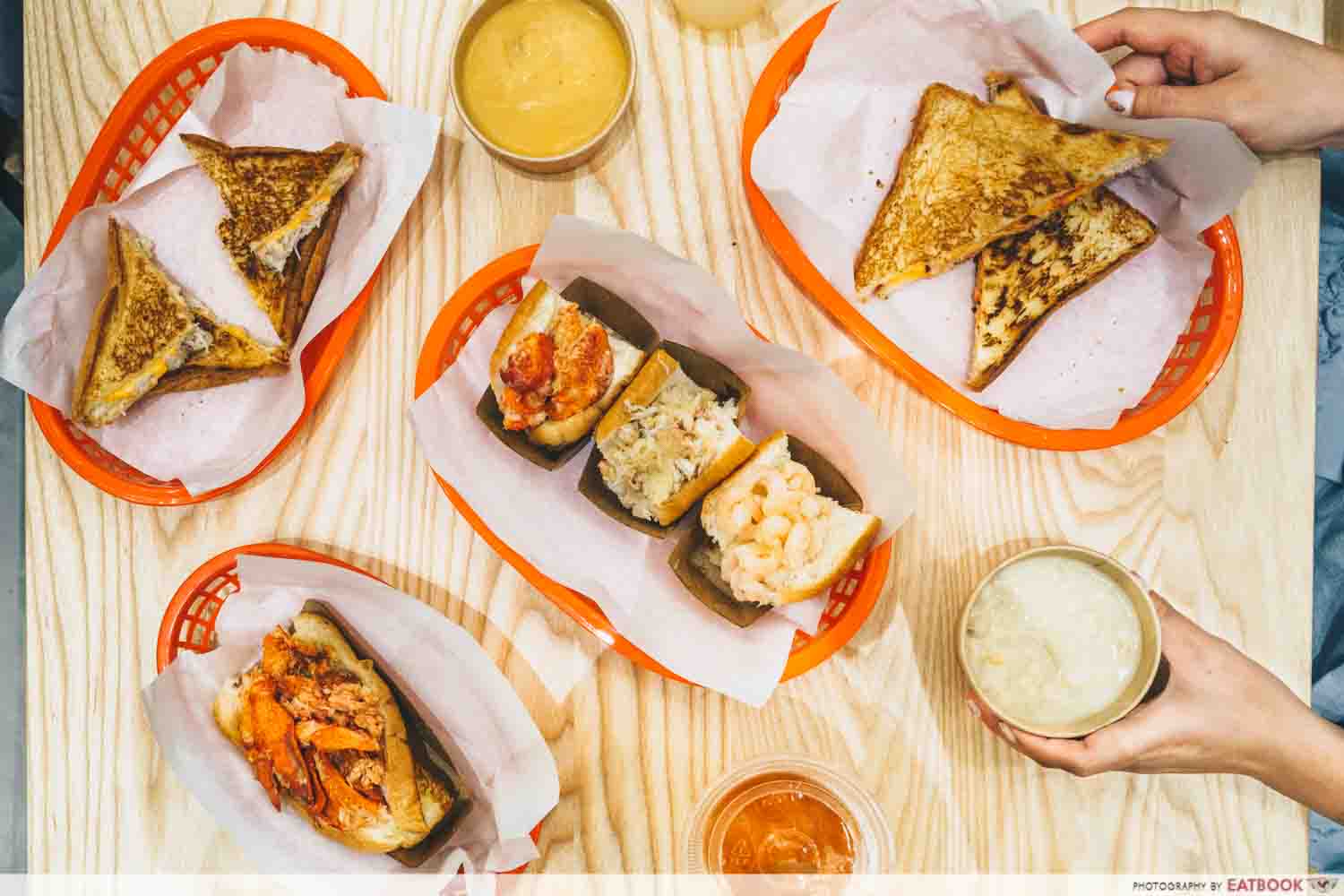 Luke's Lobster prides themselves on the top-quality Maine lobsters, crabs and shrimp that are sustainably-sourced and traceable from ocean to plate. The seafood is steamed, picked and flash-frozen straight out of the waters off the Northeast Coast of America.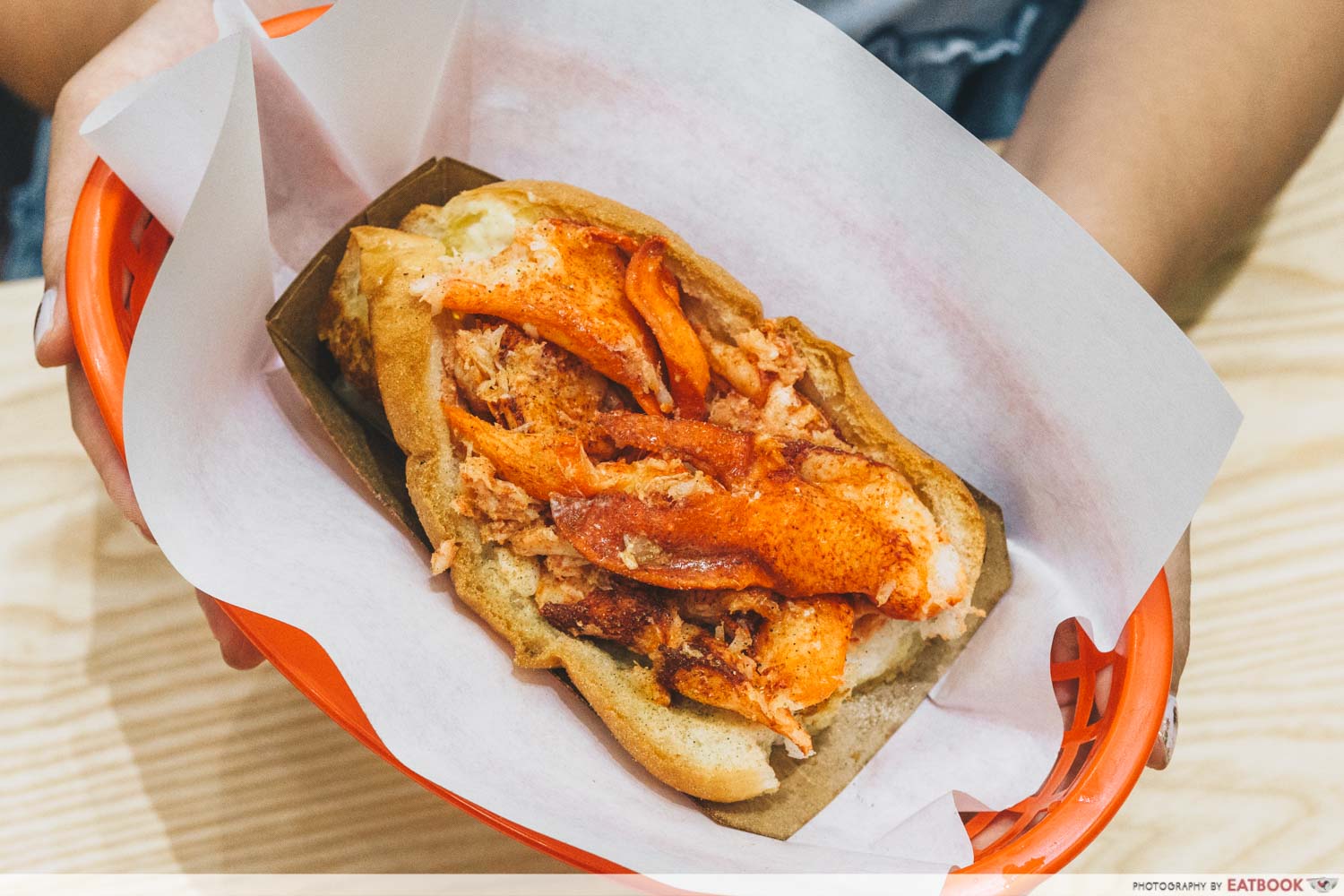 Currently, Luke's Lobster will only be serving their world-famous rolls in three variations: Lobster ($25.50), Crab ($23.50) and Shrimp ($21.50). Each comes stuffed with four ounces (113g) of crustaceous heaven. These are labelled US size, and are the only option available for now. Three-ounce rolls, a Regular in Luke's Japan stores, will eventually be introduced.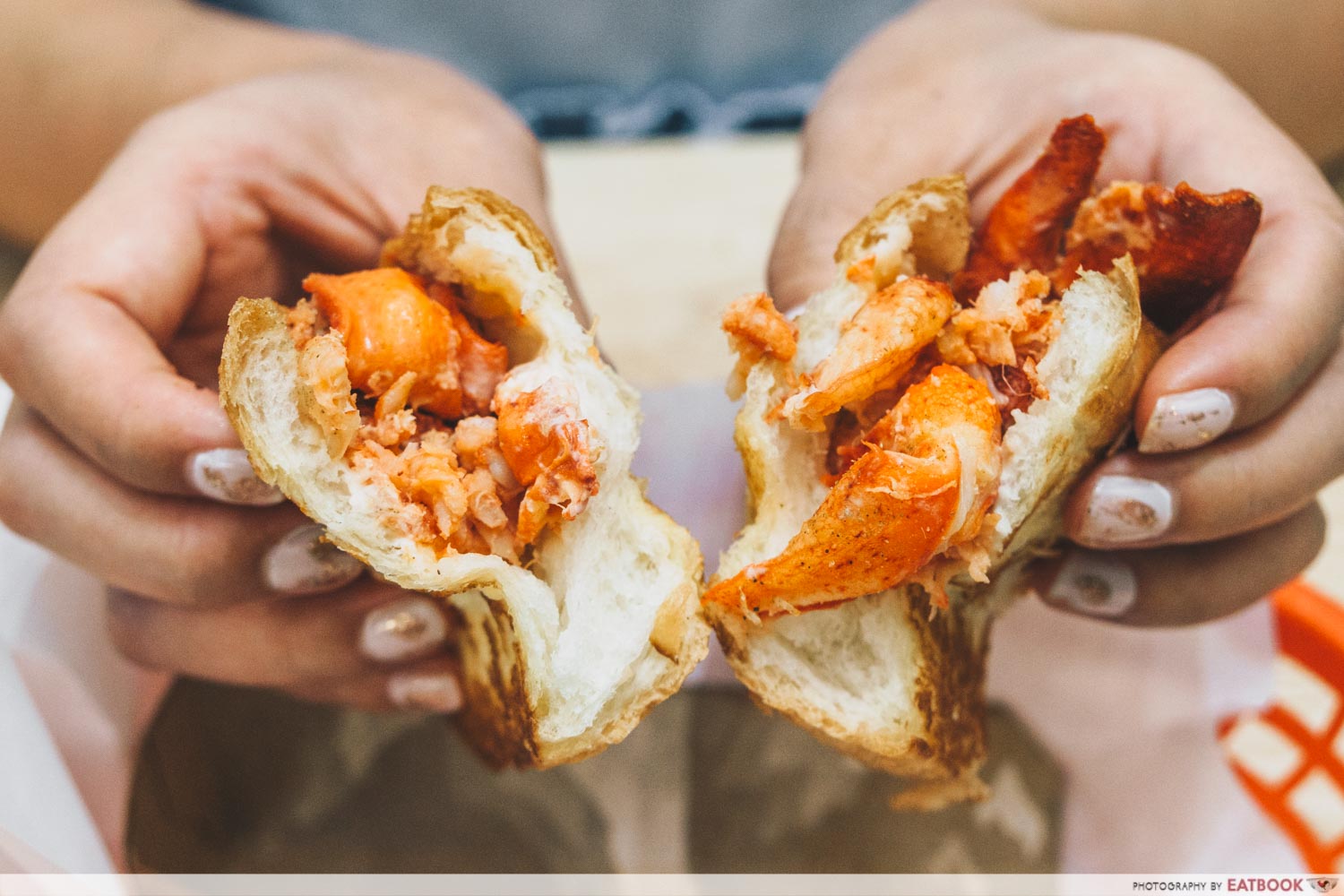 The seafood is served chilled, in a buttered, split-top bun that's specifically made in Singapore for Luke's Lobster. It's accompanied with a splash of mayonnaise, a dash of lemon butter, and their Special Seasoning (we hear it includes garlic powder, oregano and sea salt) for that final pizzazz.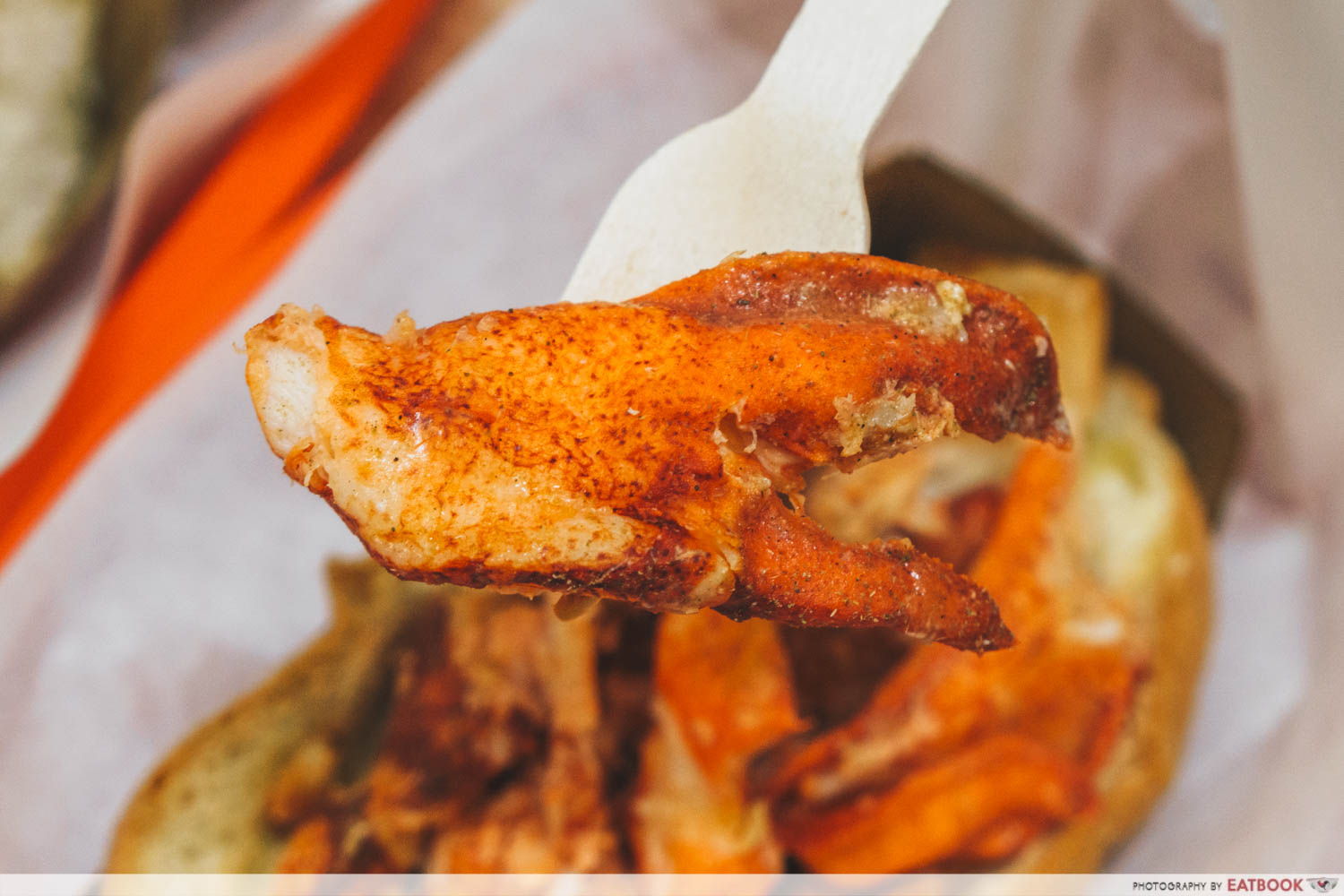 Our vote goes to the Lobster Roll ($25.50) ─ we can't get over how sweet and succulent the lobster flesh is. It melds perfectly with the lemon butter, rounding out the sweetness of the meat with just the right hint of tartness. We love the oomph that their Special Seasoning brings to the roll, which is soft, fluffy and toasts up just fine. Fair warning though ─ have it while it's fresh before the lemon butter coagulates.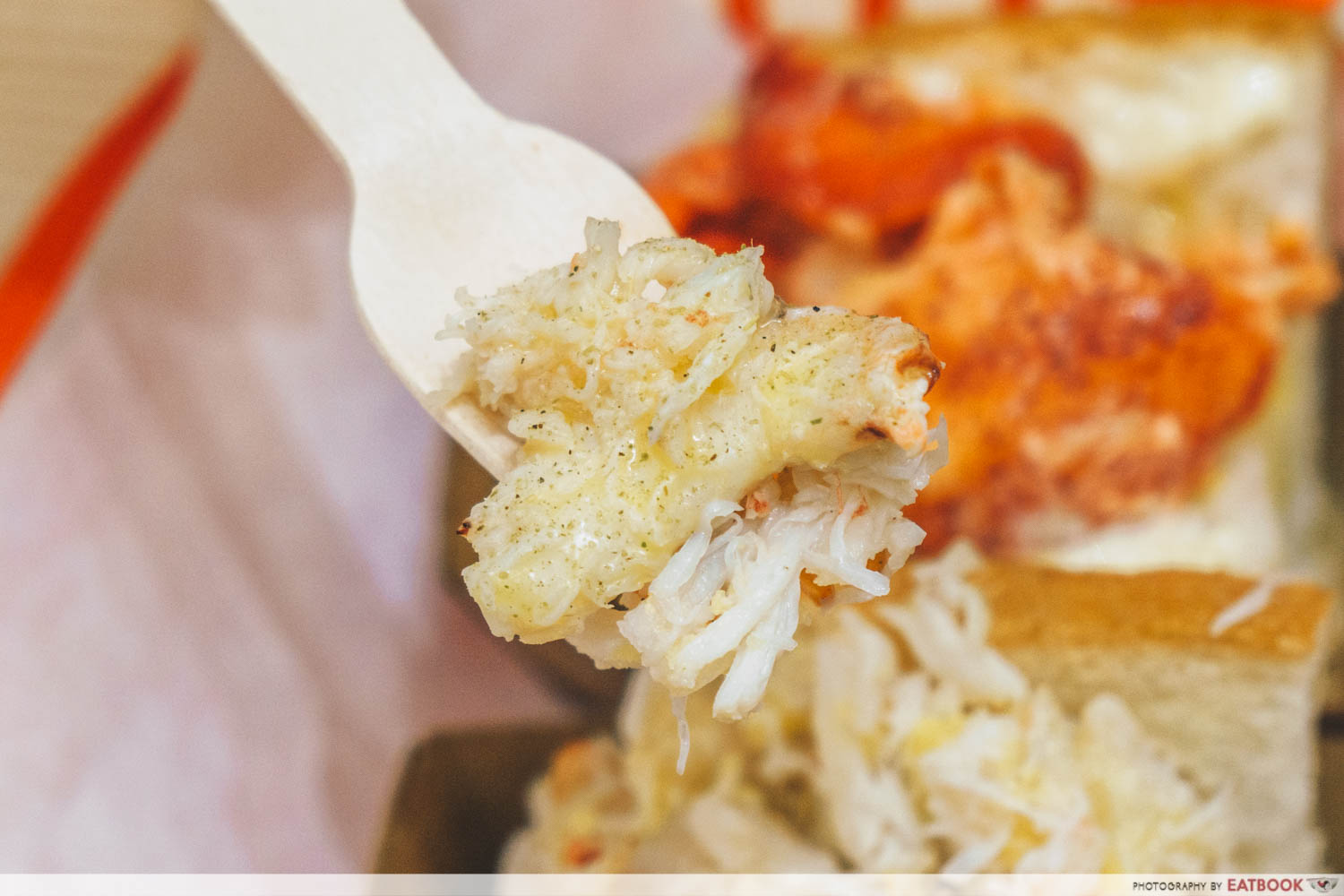 The Crab Roll ($23.50) comes a close second with Jonah crabmeat from Rhode Island, which you have to try to see how it stands out as compared to our local crabs. It's more delicate than the lobster, with less of a bite, as the crabmeat is shredded.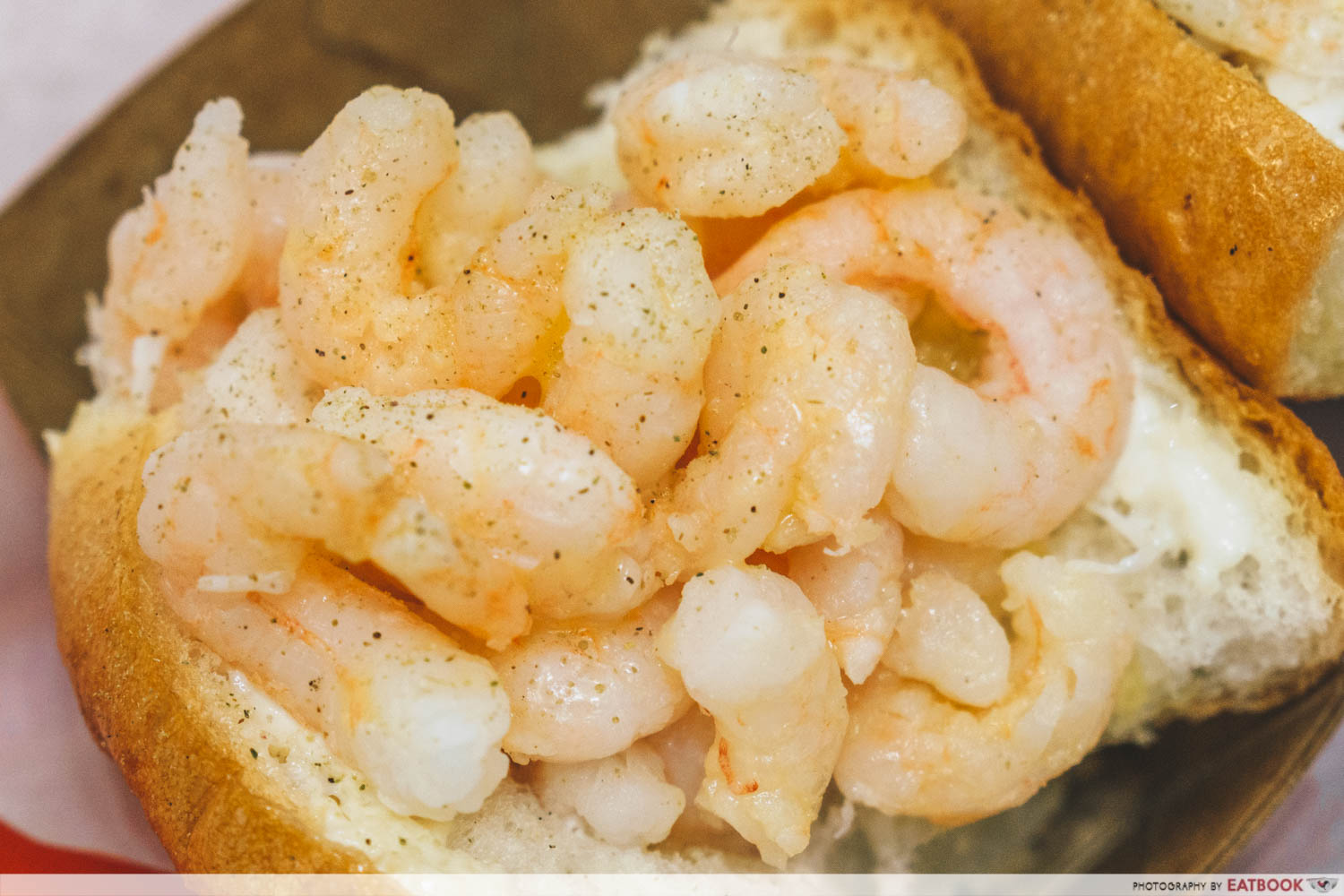 Go for the Shrimp Roll ($21.50) if you're raring for something different. Its juicy little brine bombs fare no shabbier than the rest. If you can't make up your mind, have all three! Luke's Trio ($33.50) gives you half of each roll and the best of all three worlds.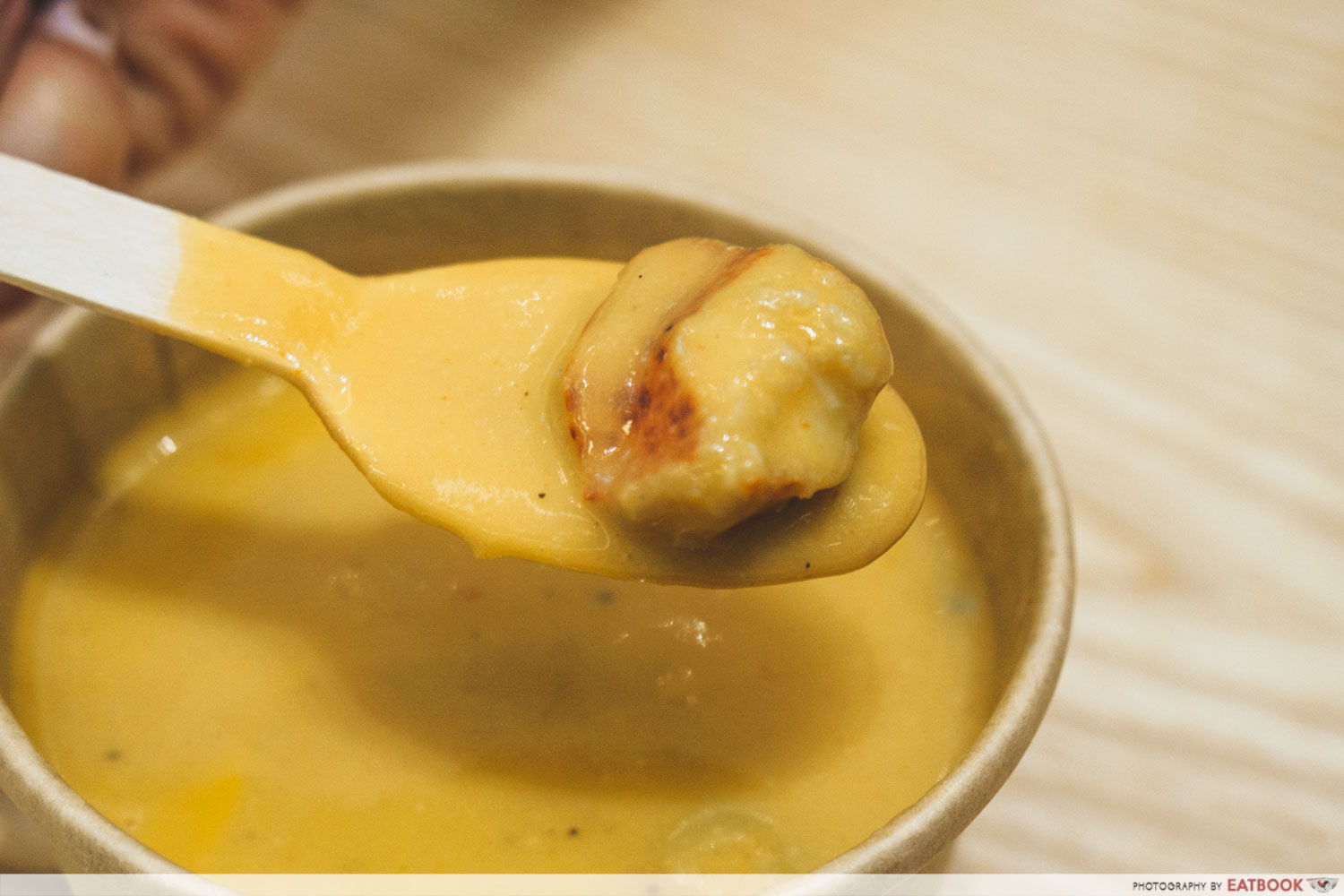 Made with a base of puréed lobster and vegetables, the Lobster Bisque ($12.90) won our hearts with its smooth, creamy complexity. Butter, paprika, assorted vegetables and sweet potato bring layers of flavour to the chowder. Swimming with generous chunks of actual lobster knuckles, it's rich in flavour.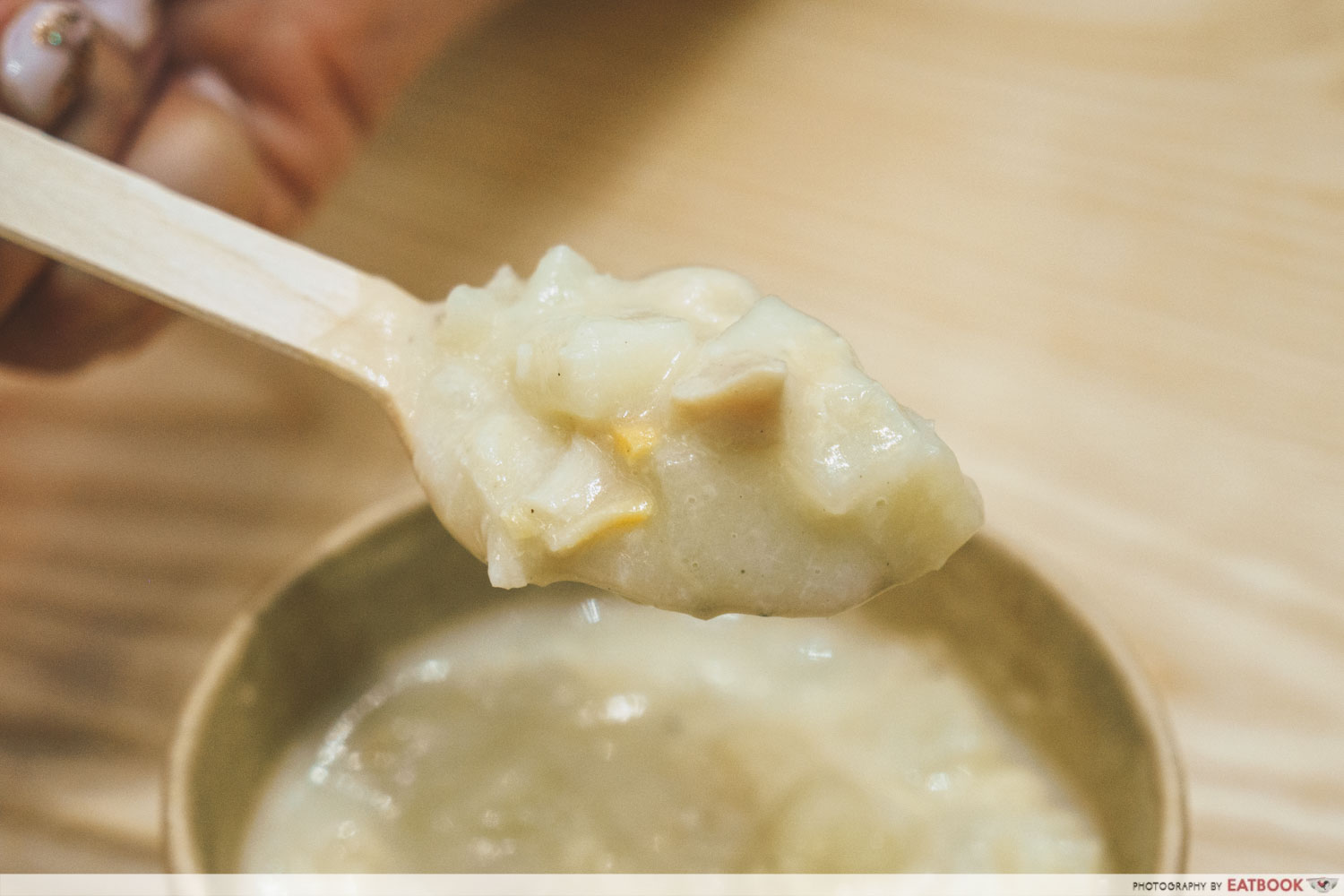 Sharing the spotlight is Luke's Clam Chowder ($11.50), a mega hearty bowl of wild sea clams, clam juice, potato and heavy cream. It verges on filling, but it's a small-enough bowl for the average person. Soft potatoes retain a nice bite and clams are fresh and chewy.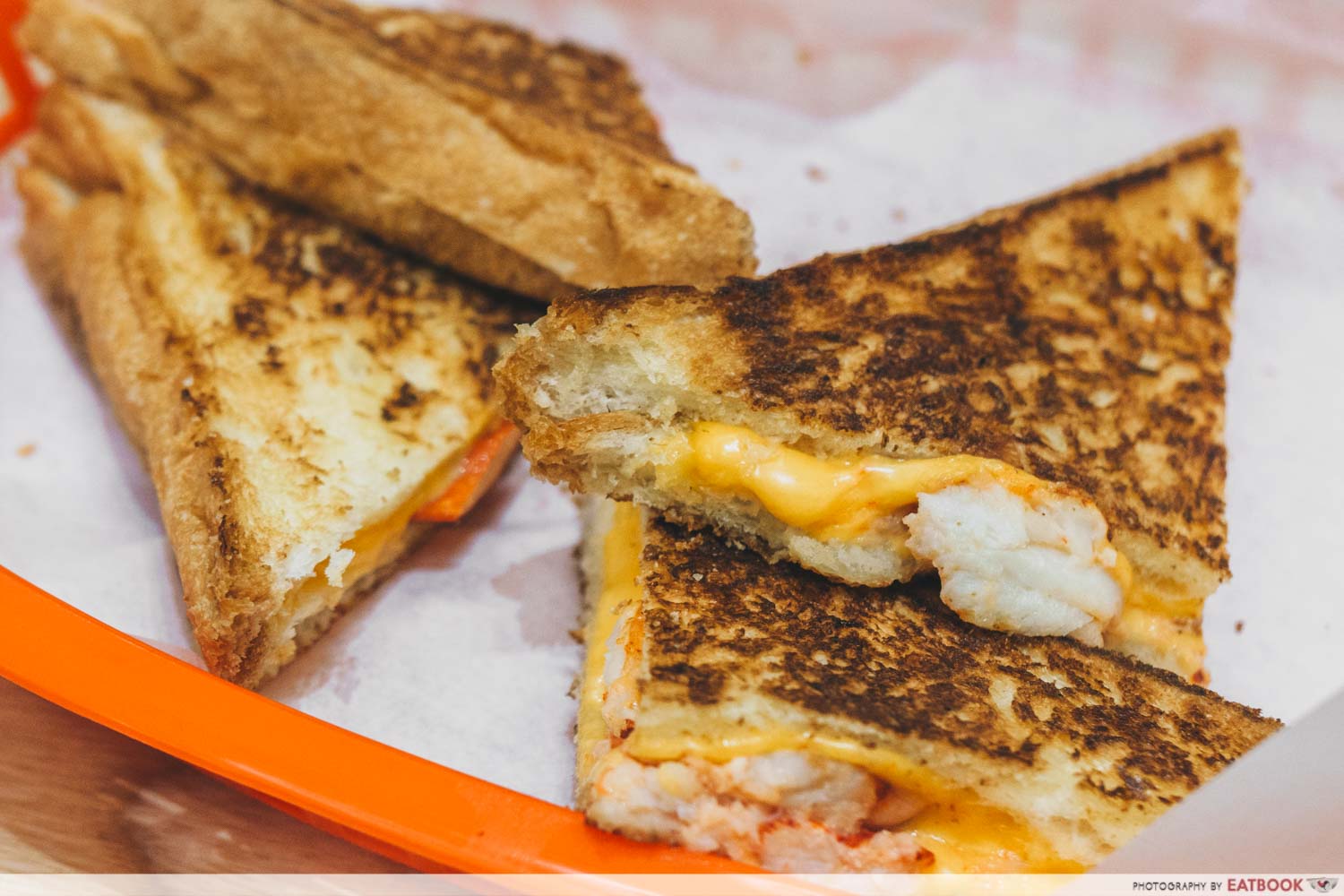 Later this year, Luke's Lobster will also have grilled cheese sandwiches stuffed with lobster or crab ─ a.k.a levelled-up comfort food with oozing, melted cheese, plus decadent seafood. We got to have an early taste, and we love the Lobster Grilled Cheese. You'll love it too.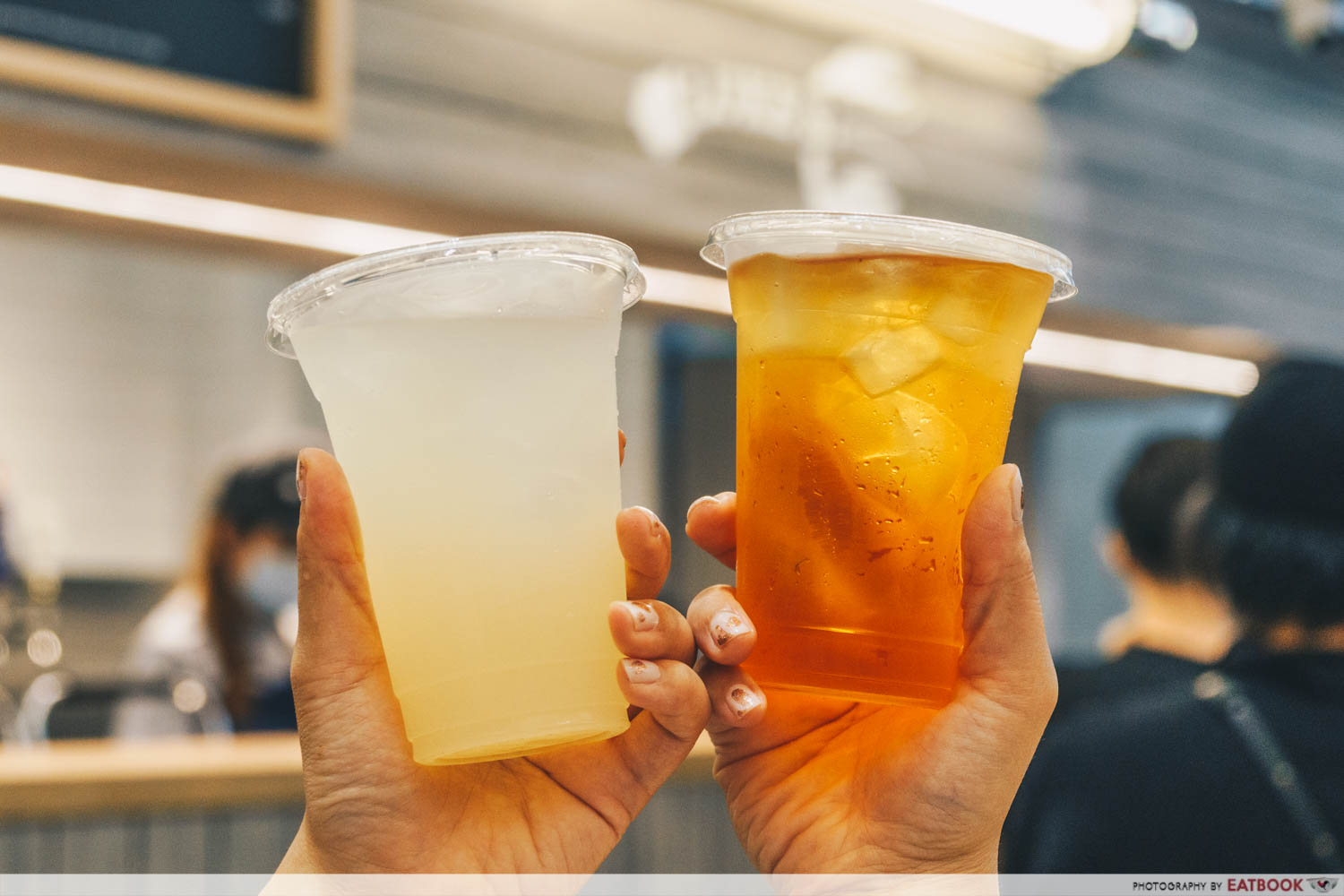 End your meal at Luke's Lobster with Luke's Homemade Lemonade ($6.50), a sharp, refreshingly sour drink, or a Garden of Eden Cold Brew Tea ($7), a fruity black tea.
Ambience at Luke's Lobster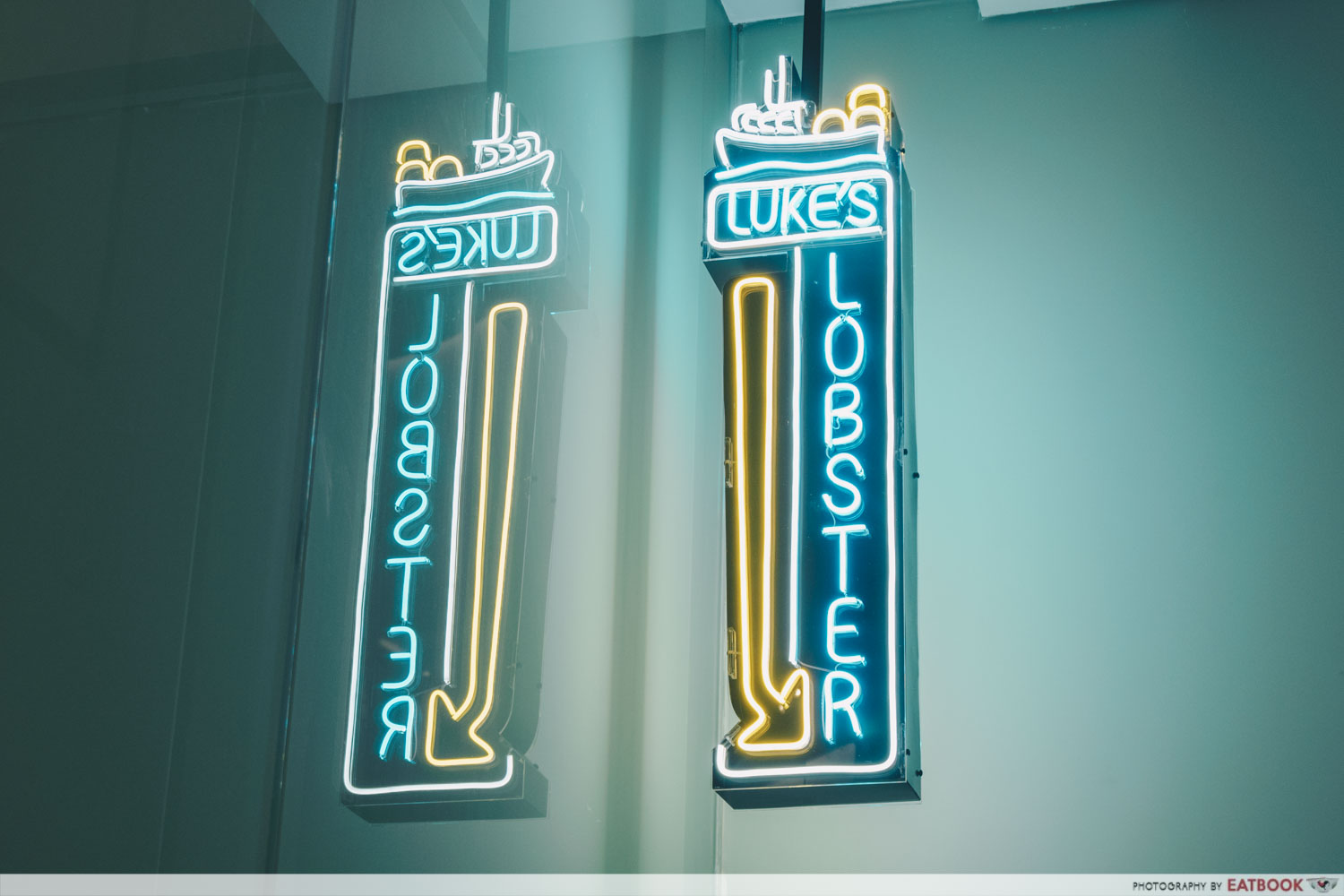 Luke's Lobster is an air-conditioned little shack in the entrance of Isetan Scotts, right by the escalators that bring you up towards the cinema. With a maximum capacity of 23, social distancing measures only allow 17 guests in the self-service-only diner for now.
It's centrally located near Orchard MRT Station, in the heart of Orchard Road. 
The verdict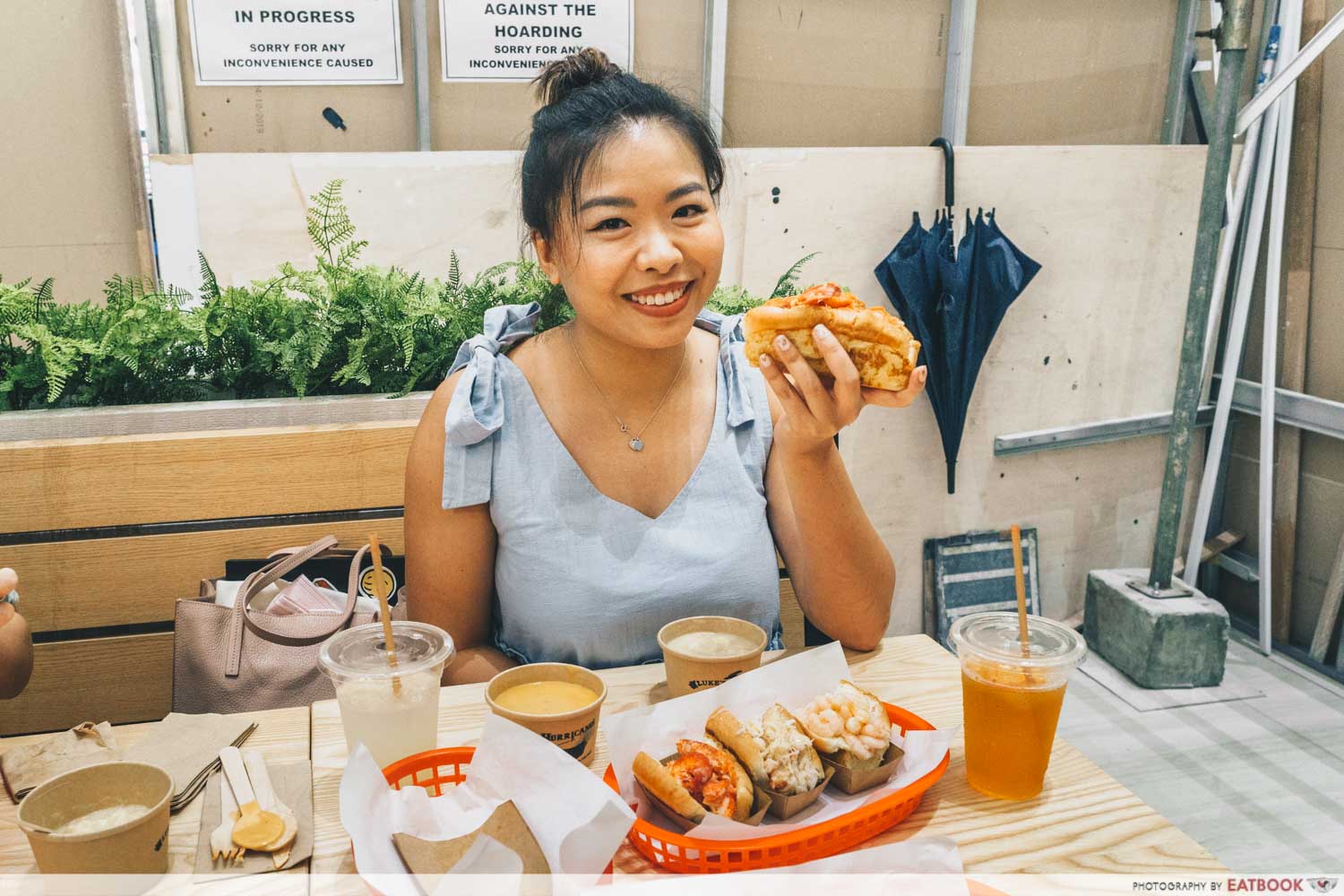 The Lobster Roll was as fabulous as I remembered it to be, but I will be back to queue for the Lobster Grilled Cheese when it's released. Throw in that Lobster Bisque, and I guess we don't have to go all the way to New England anymore for quality lobster rolls. Luke's Lobster is no Burger & Lobster for certain, but it also costs quite a bit less.
The location is great too ─ Luke's Lobster is well-situated in a shopping mall, with Leckerbaer just next door and Shake Shack right across the street.
There will be no deliveries at this time. Pre-orders on their website start at 12pm on 17 September 2020 for pick-up on 23 September 2020. Pick-up slots are scheduled every half hour from 10:30am to 9pm daily, with only five orders (maximum $100 spend) available in each slot.
With opening day slated for 1pm on 23 September 2020 and what we foresee to be enormous crowds, it waits to be seen if they can maintain the same standards with a high volume of orders.
Address: 350 Orchard Road, #01-K4, Shaw House, Isetan Scotts, Singapore 238868
Opening hours: Daily 10am to 9pm
Tel: 6592 7642
Website
Luke's Lobster is not a halal-certified eatery.
Photos taken by Hay Thi.
This was a media tasting at Luke's Lobster.
Summary
Pros
– Juicy and sweet lobster
– Tasty bisque and chowder
– Centrally-located
Cons
– On the costly side
– Soup portions can be bigger
– Few seats available
Recommended dishes: Lobster Roll ($25.50), Lobster Bisque ($12.90)
Opening hours: Daily 10am to 9pm
Address: 350 Orchard Road, #01-K4, Shaw House, Isetan Scotts, Singapore 238868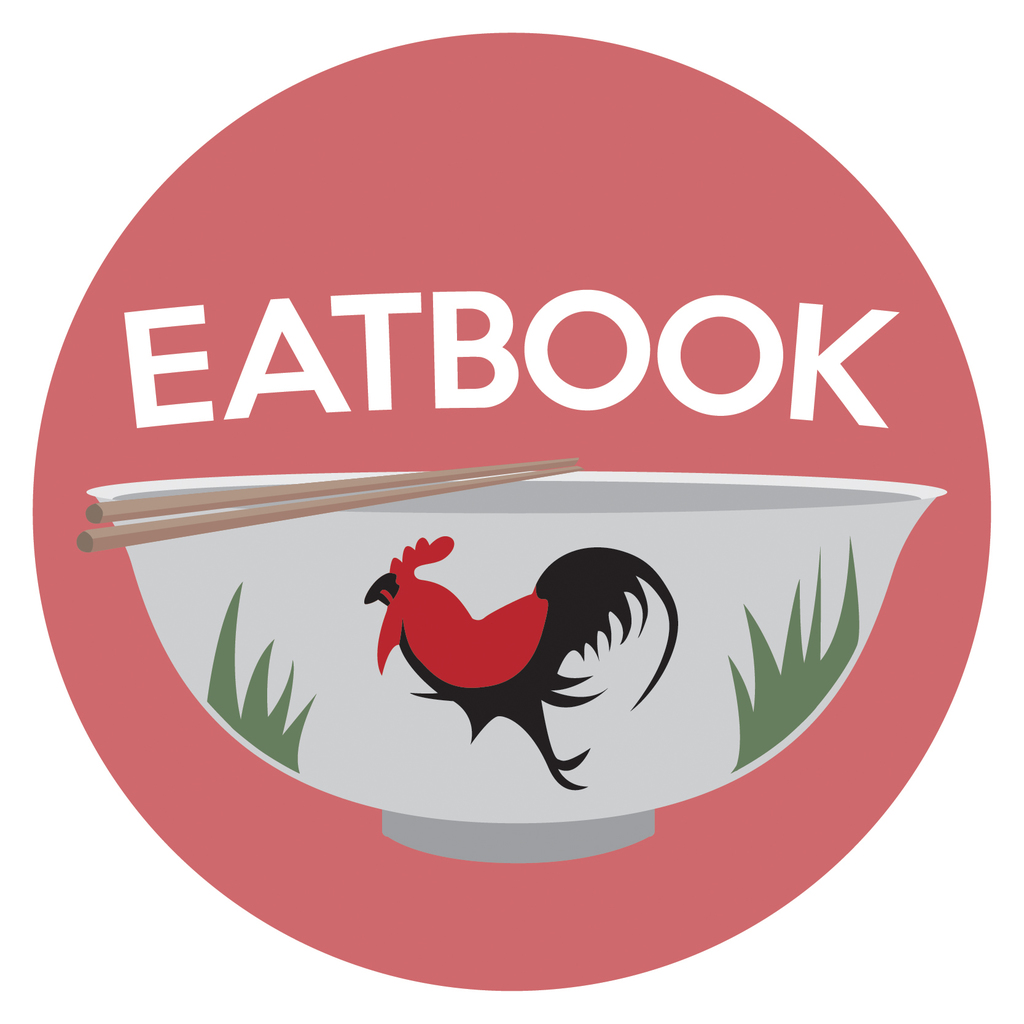 Drop us your email so you won't miss the latest news.