Ma Ma Spin Pot is Singapore's first garden-themed hot pot restaurant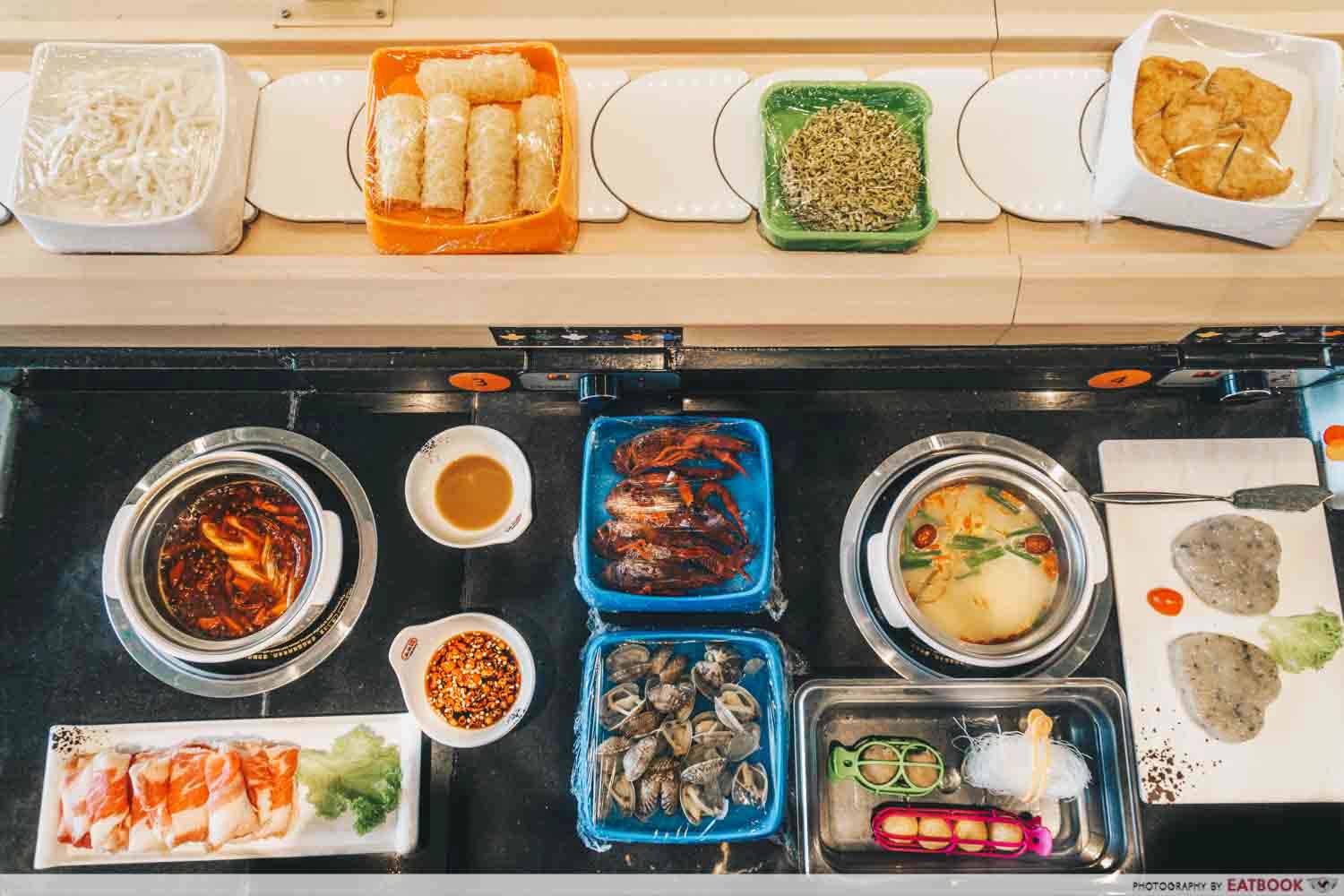 Buried deep in the North is Ma Ma Spin Pot, a new conveyor belt hot pot restaurant with a zhnged-up interior. As one easily sold by themed restaurants, I was excited to visit them.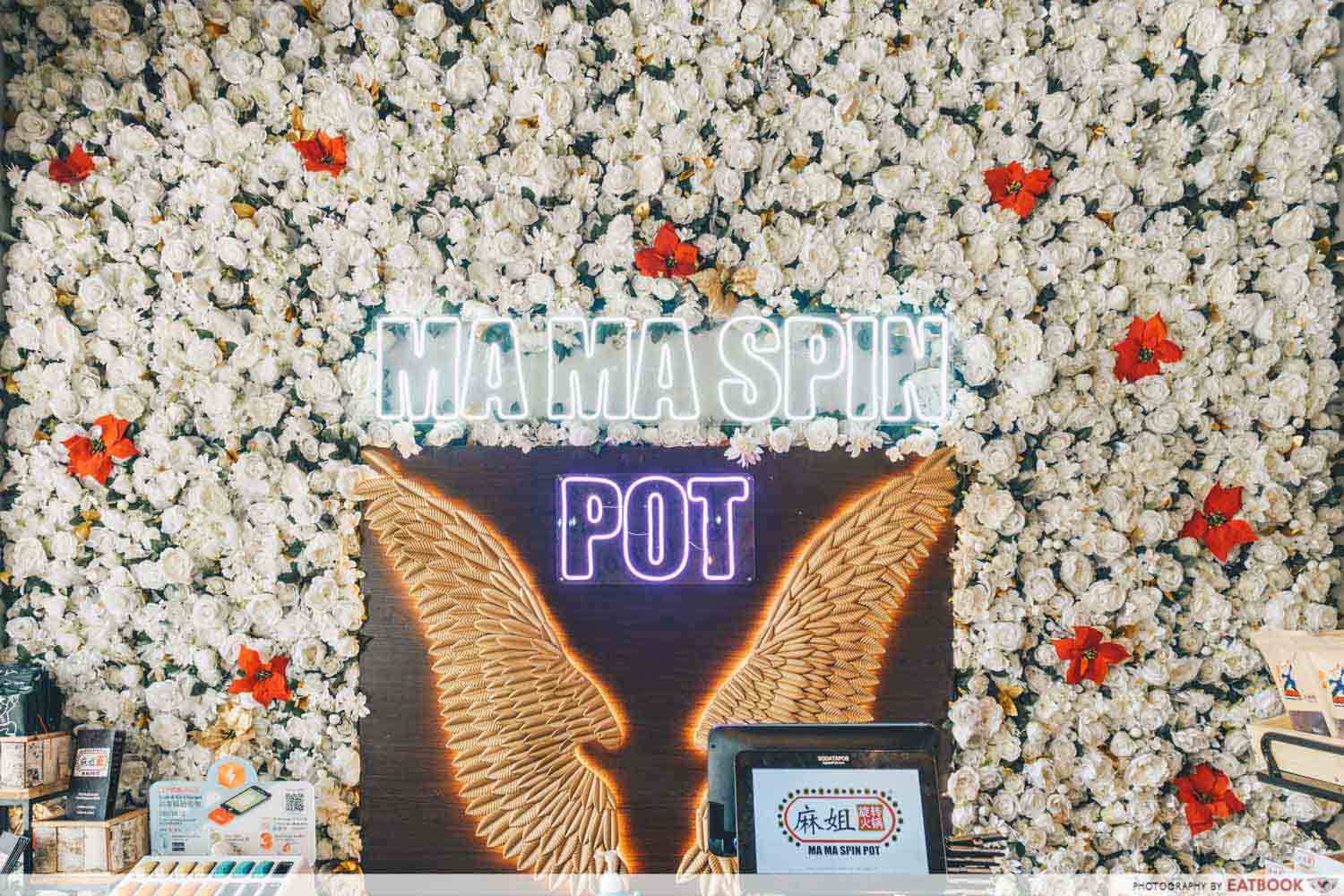 Restaurants such as Steamov may have already dabbled with the conveyor belt hot pot trend. However, Ma Ma Spin Pot set themselves apart by featuring pretty flower decorations as part of their garden theme. They are also open till 1am, making them an option for satisfying late-night hot pot cravings.
The food at Ma Ma Spin Pot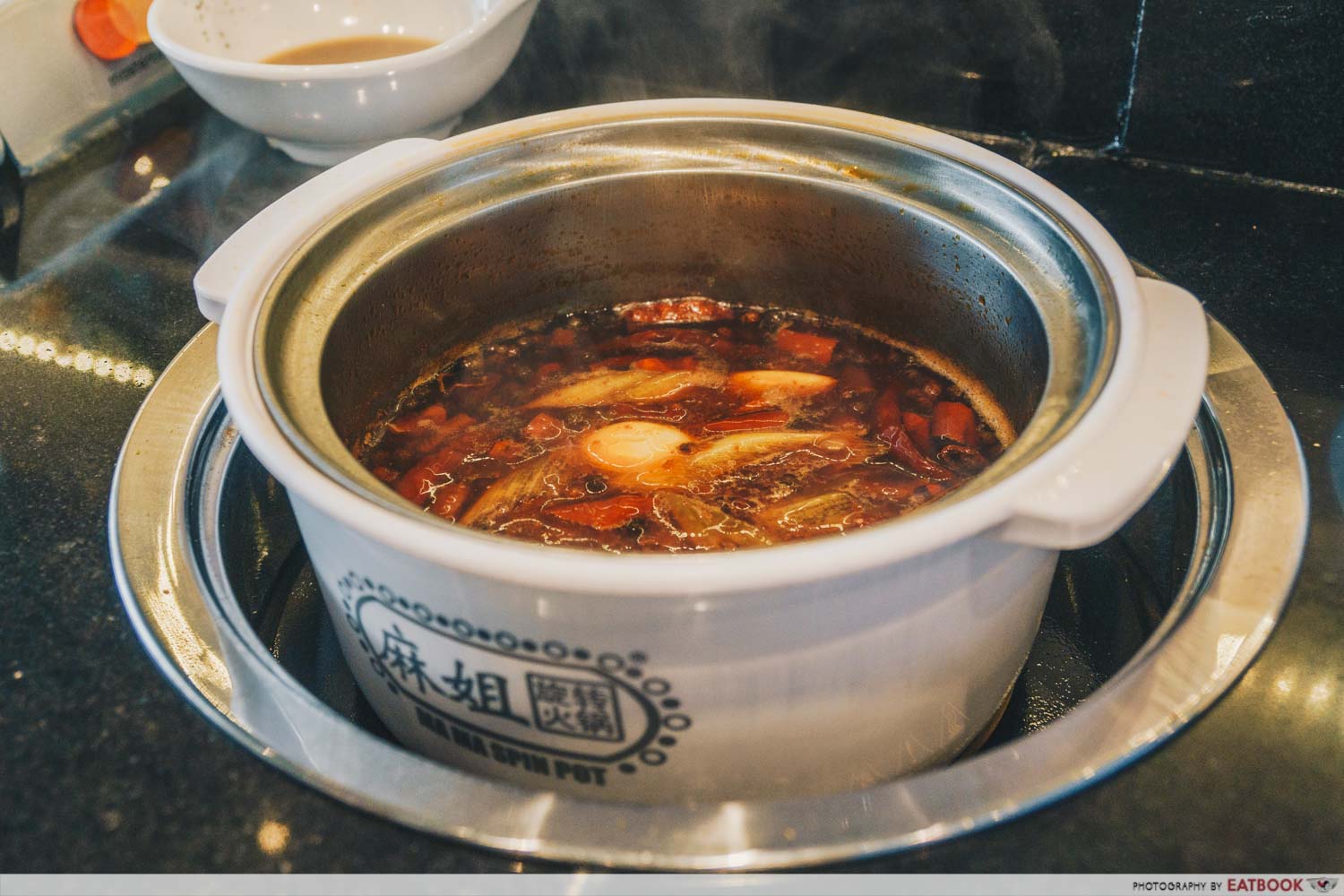 Ma Ma Spin Pot provides a variety of soup bases. Prices start from $5++ for a personal pot—a great option to avoid sharing food. Choices available include Kim Chi, Tomato, Tom Yum and more. For us, hot pot isn't really hot pot without Ma La, so we picked it instantly. We also chose the Chicken With Cordyceps for a non-spicy soup base.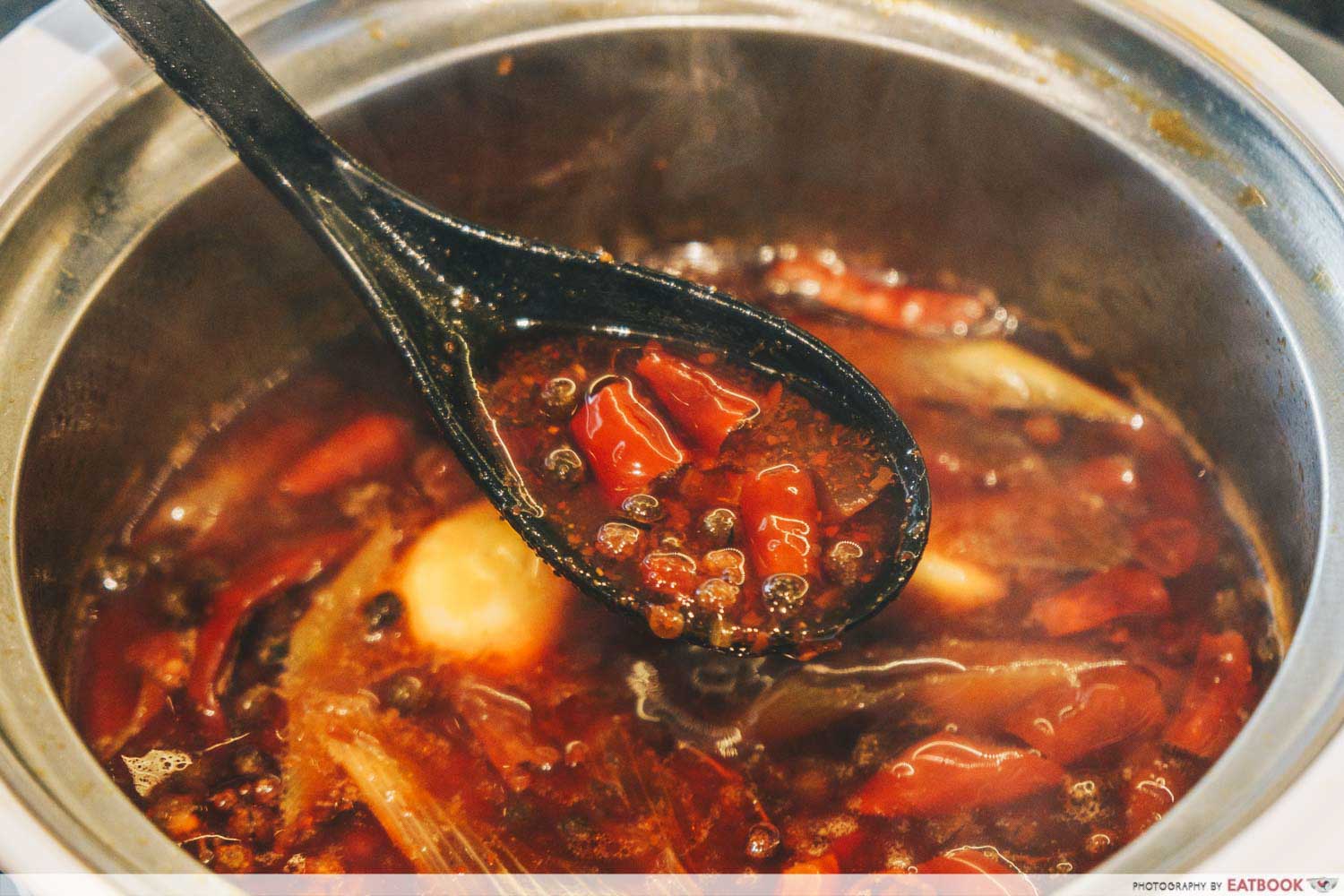 The ma la broth was dotted with peppercorns and there was a visible layer of oil on its surface. Rather than being hot, it was more numbing and lacked a spicy kick. However, the peppercorns provided a nice tingly sensation.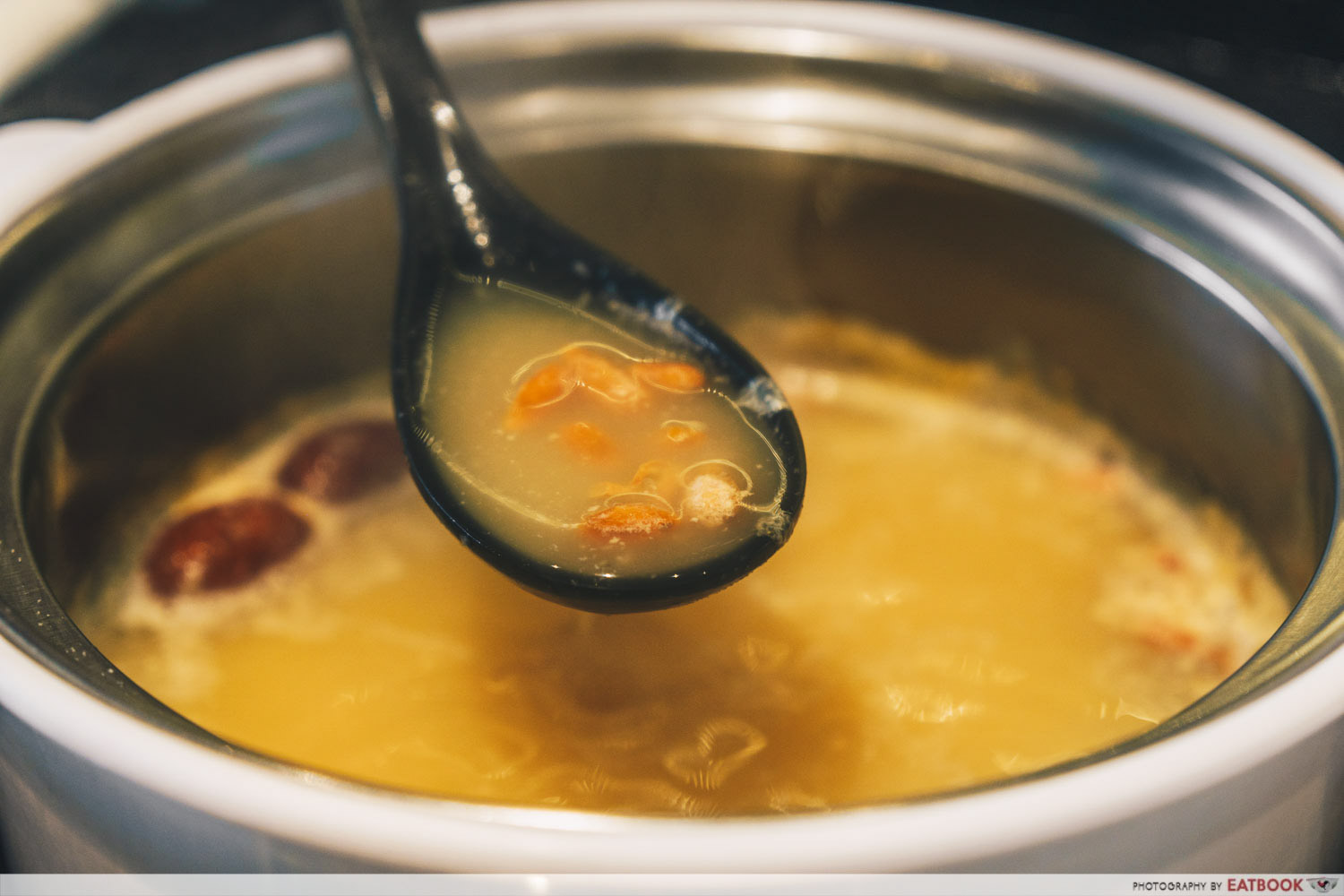 We expected a nutty flavour from our other cordyceps soup base but was instead greeted with something similar to chicken soup. Although we would have preferred more distinct flavours from the cordyceps, the savoury soup was still flavourful.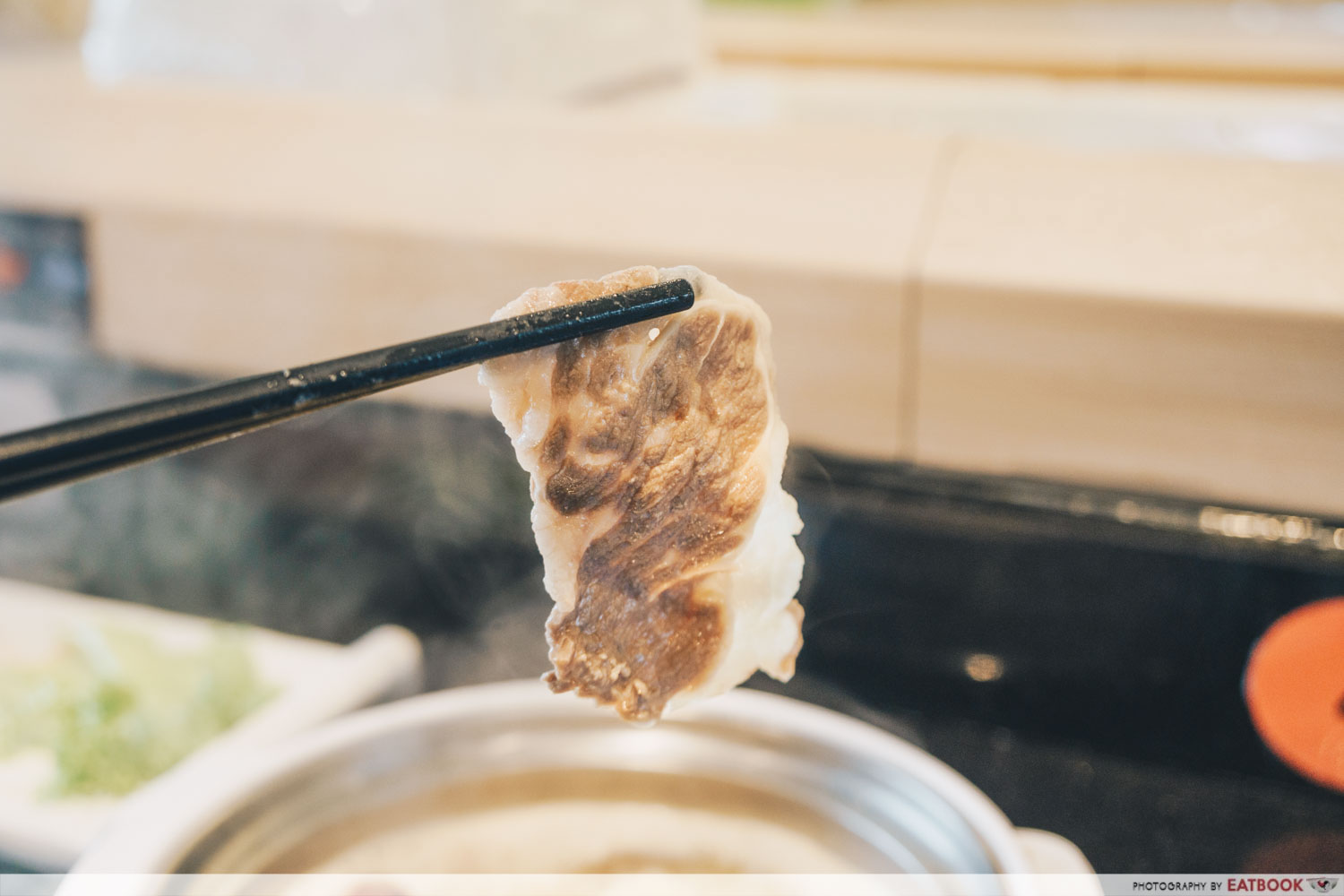 Ma Ma Spin Pot offers an a la carte menu as well. We ordered some Sliced Beef ($15++) and Handmade Prawn Paste ($12++) to go with our hot pots.
The beef slices were thin but had a good ratio of fat to meat, giving a slightly chewy piece of meat that satiated our shabu shabu cravings. However, we found it slightly pricey for the small serving size of beef meat.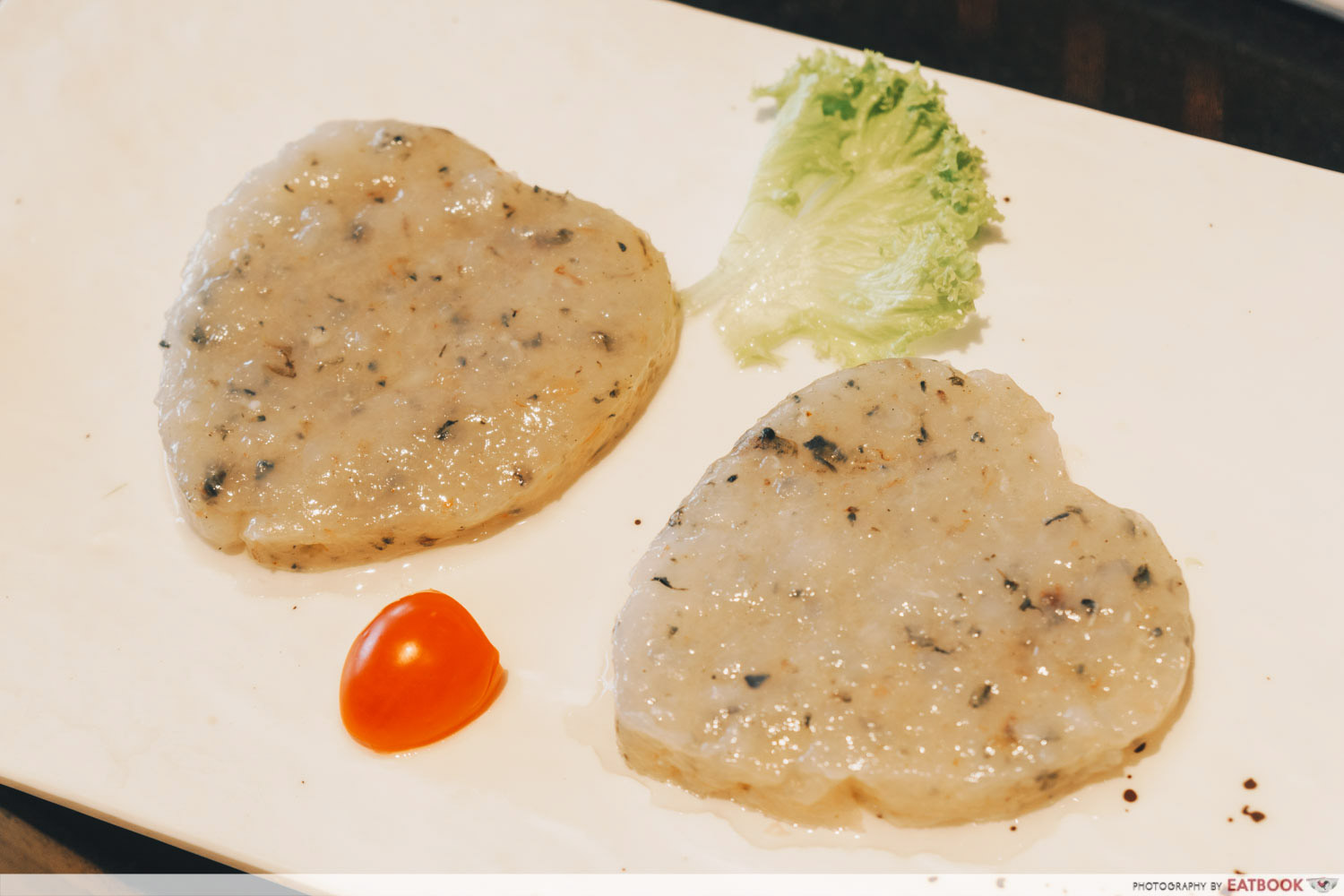 The prawn paste was served in an adorable heart shape mound, and had a smooth texture, easily gliding off the plate.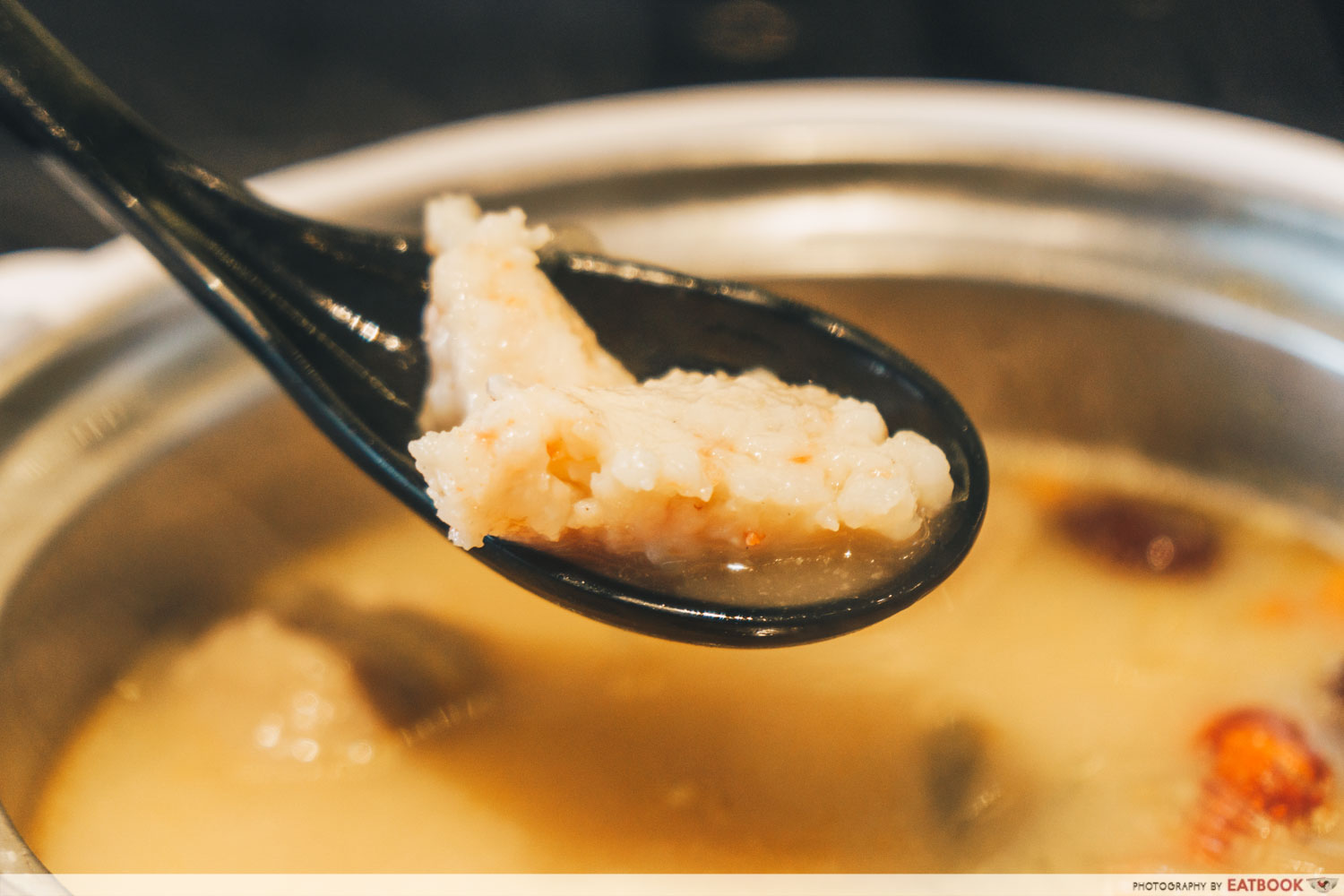 Having absorbed the sodium from the soup during its cooking, the prawn paste was extra salty. However, it had a nice springy texture and did not have the strong fishy taste often found in prawn paste.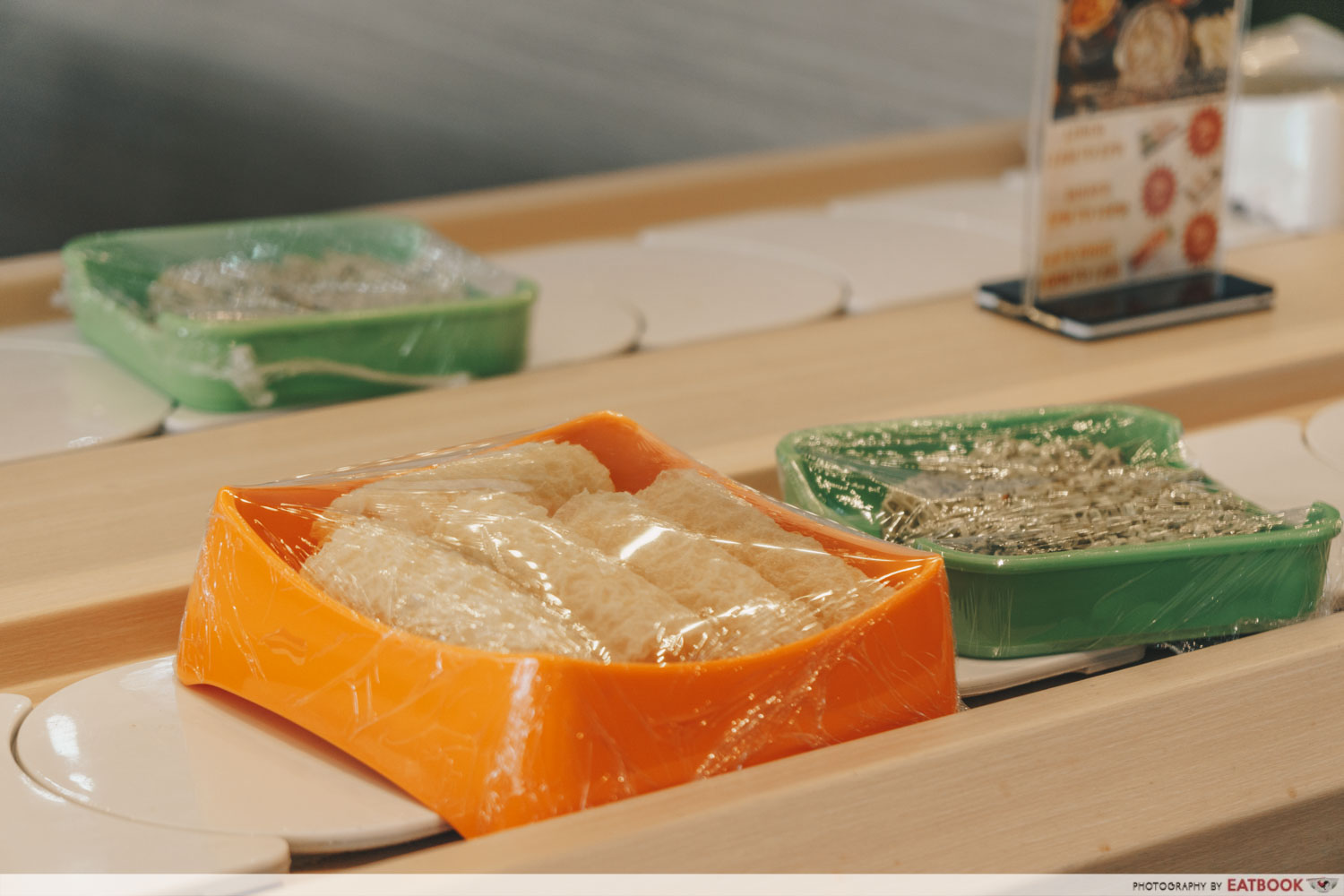 A limited variety of ingredients sparsely dotted the conveyor belt. These ingredients we could order began from $1++, and comprised mostly vegetables, mushrooms, and noodles. The most expensive category of conveyor belt ingredients cost $5++ each and included meat and fresh seafood.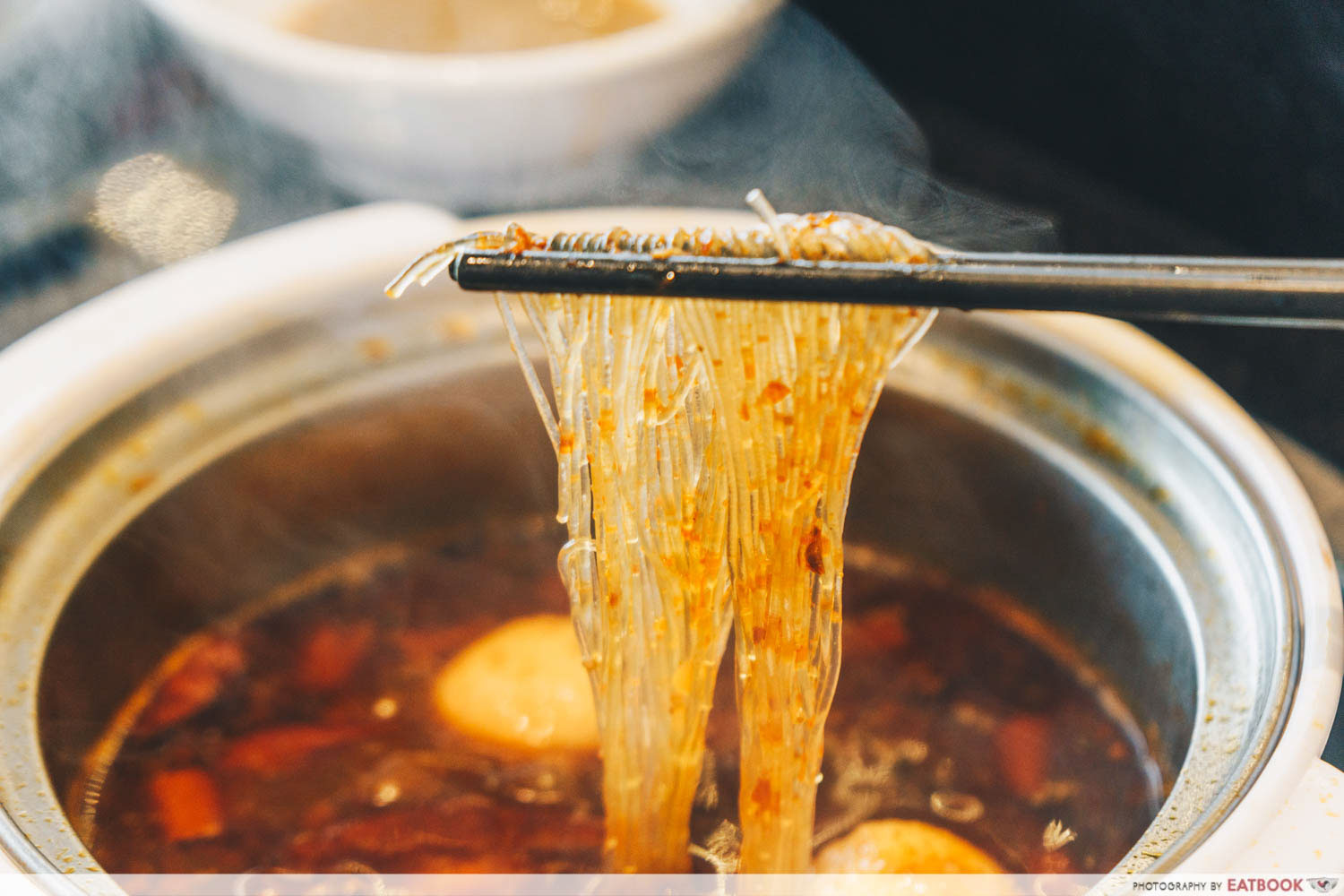 We got some Glass Noodles from the $1++ category to go with our ma la soup.The glass noodle and ma la combination reminded us of suan la fen, except the broth was missing some sourness.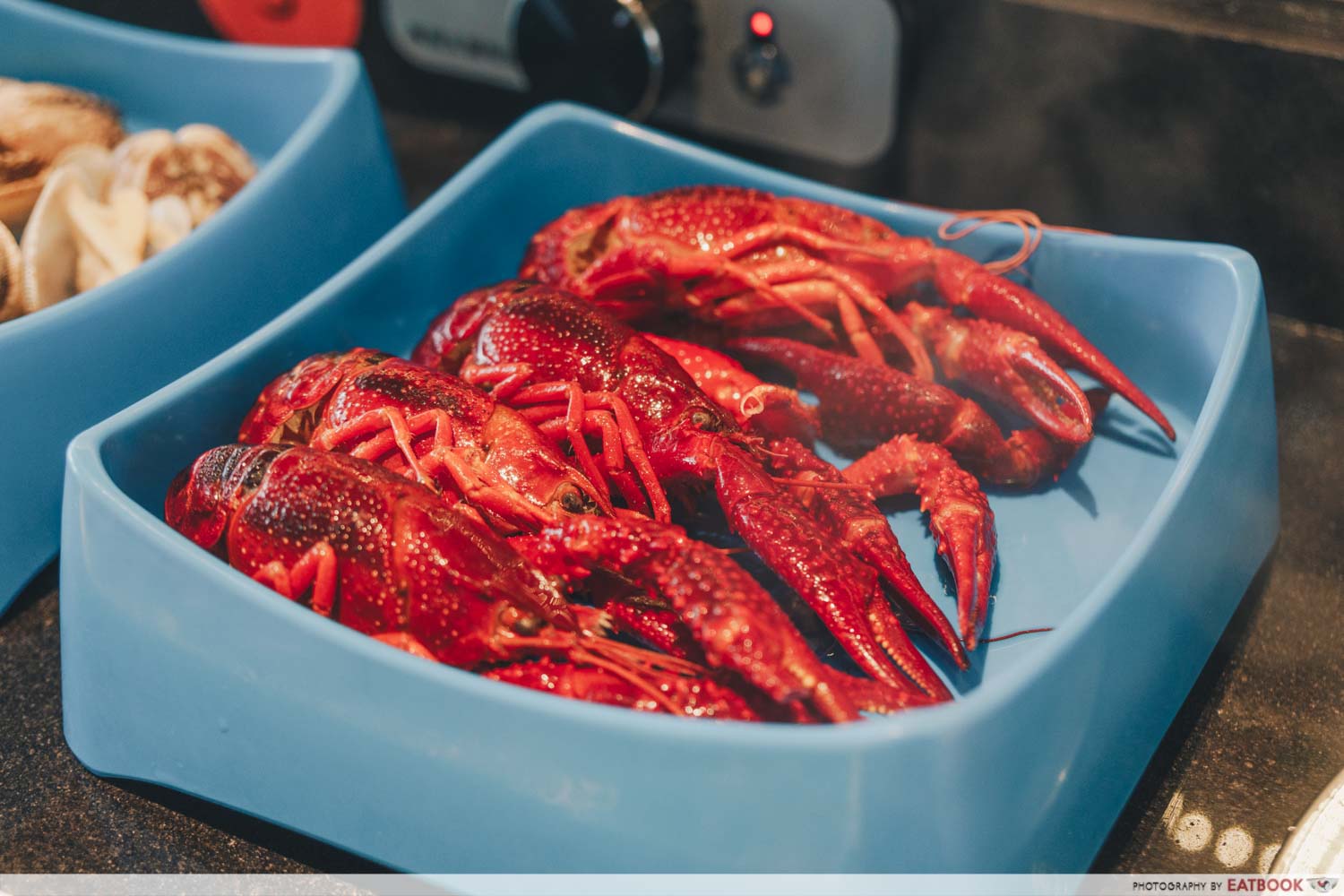 Seafood is always a great addition to the hot pot experience and we ordered some Clams ($5++) and Mini Lobsters ($5++) too. The mini lobsters definitely looked promising with their bright red skin.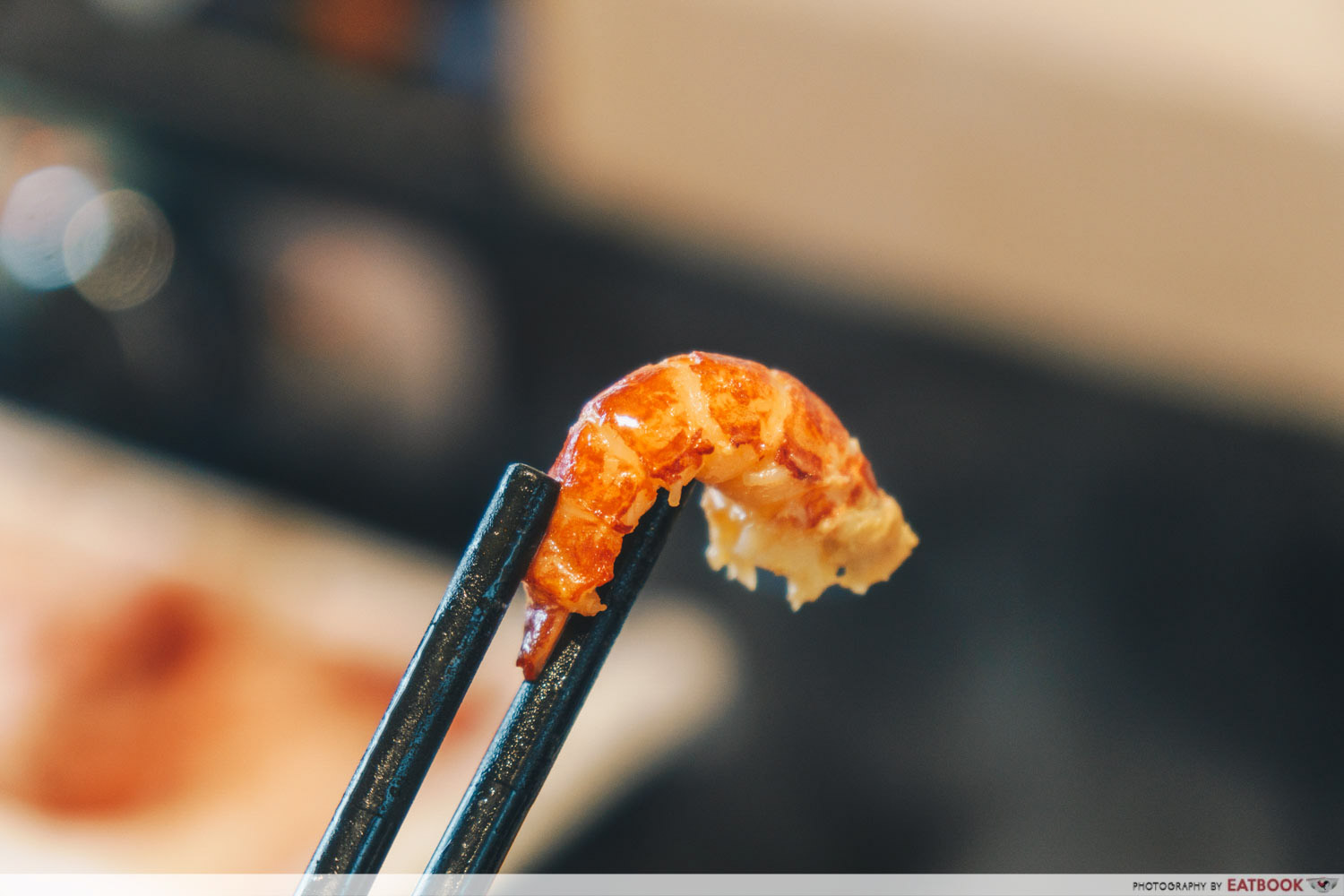 Unfortunately, the lobster meat itself was really tiny, as their name already specified. It did not taste that fresh either. Perhaps, we could've gotten our seafood cravings better satisfied with some prawns.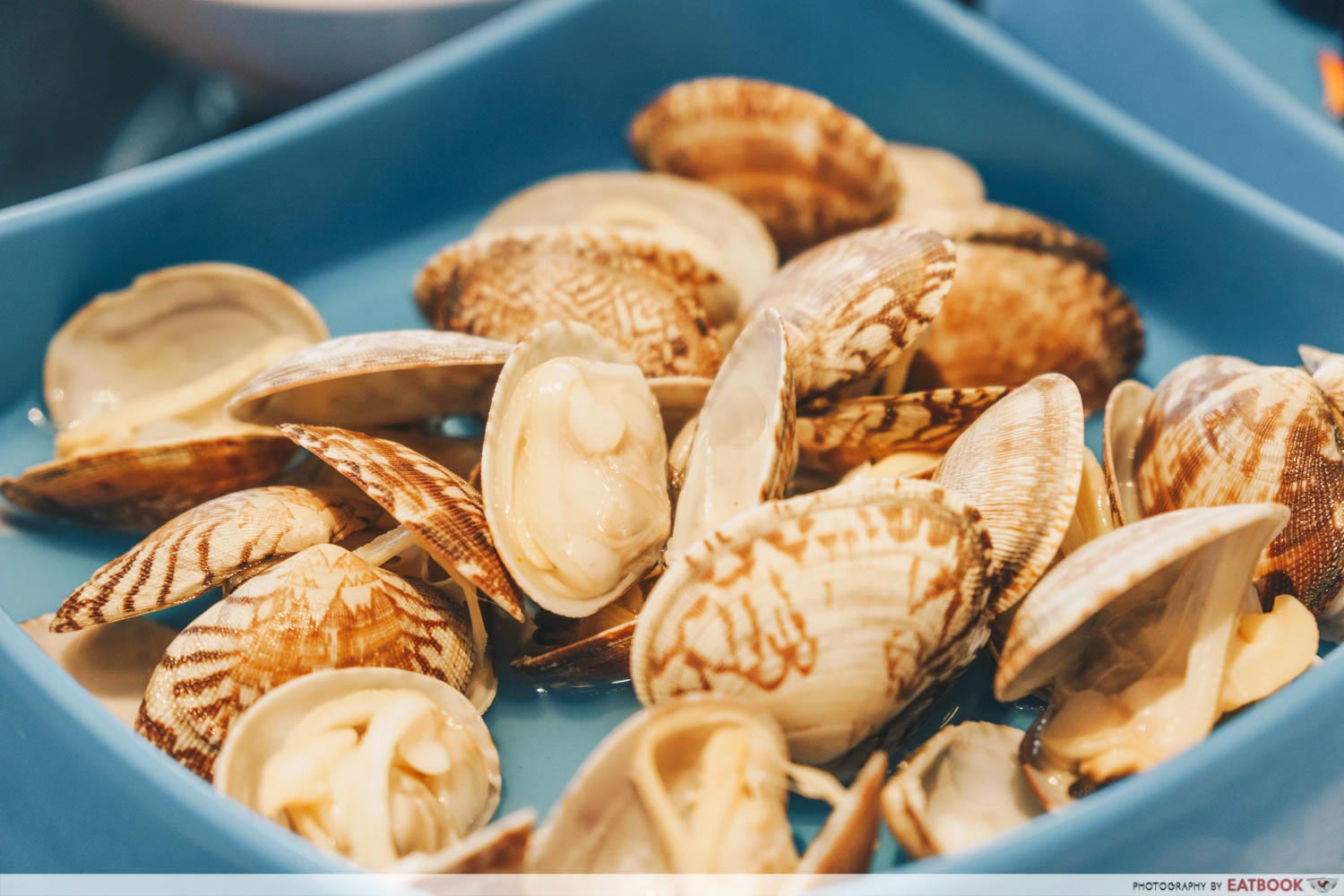 The clams were chewy and added a nice layer of sweetness to our chicken cordyceps broth. For $5, the portion was rather small. Moreover, just like the mini lobsters, they did not taste particularly fresh either.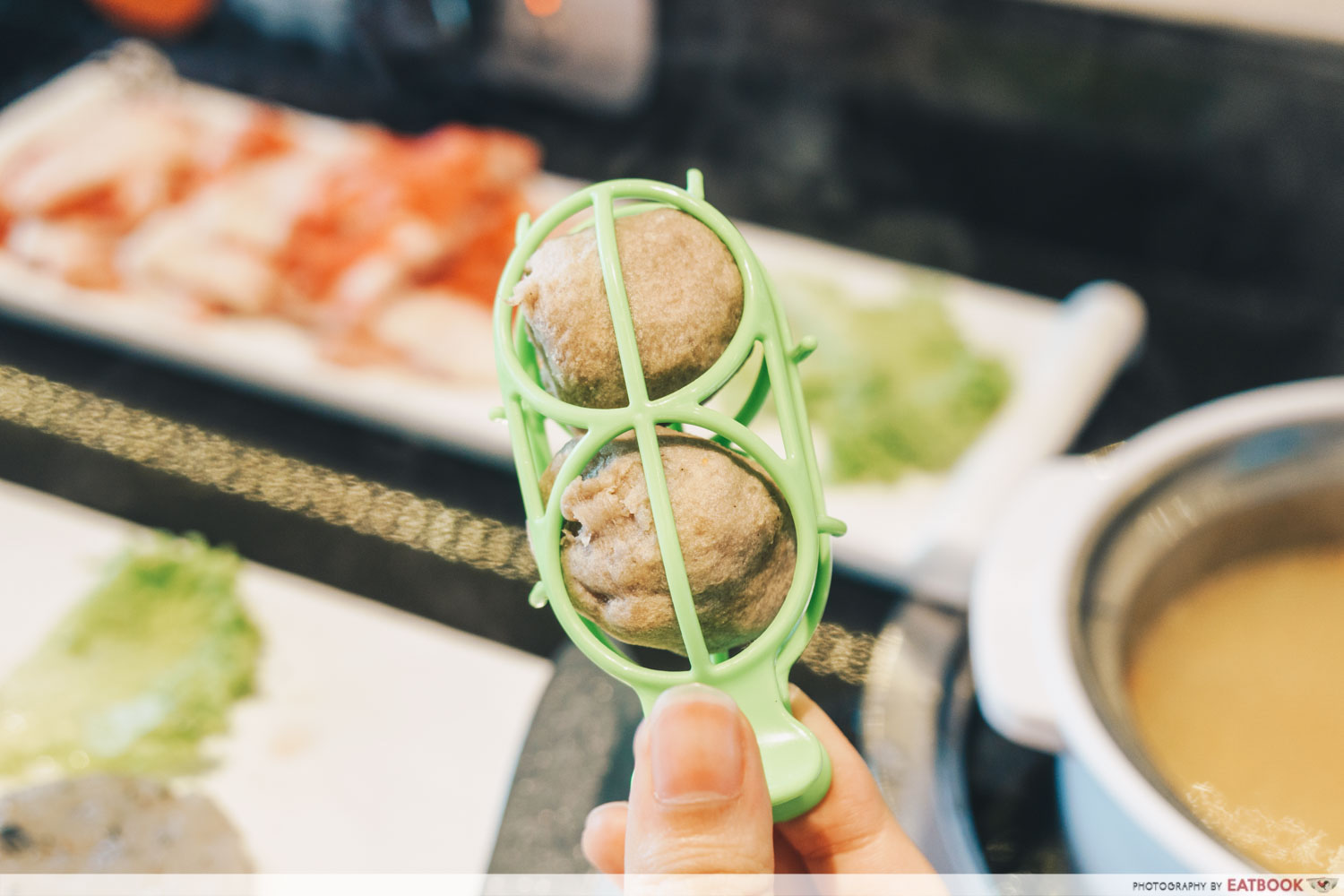 Ma Ma Spin Pot also had meatballs on their conveyor belt menu, and we ordered some Beef Balls ($2++) which came in a pair. The beef balls were extremely delicious, with a sweet flavour to go with their elastic and springy QQ texture.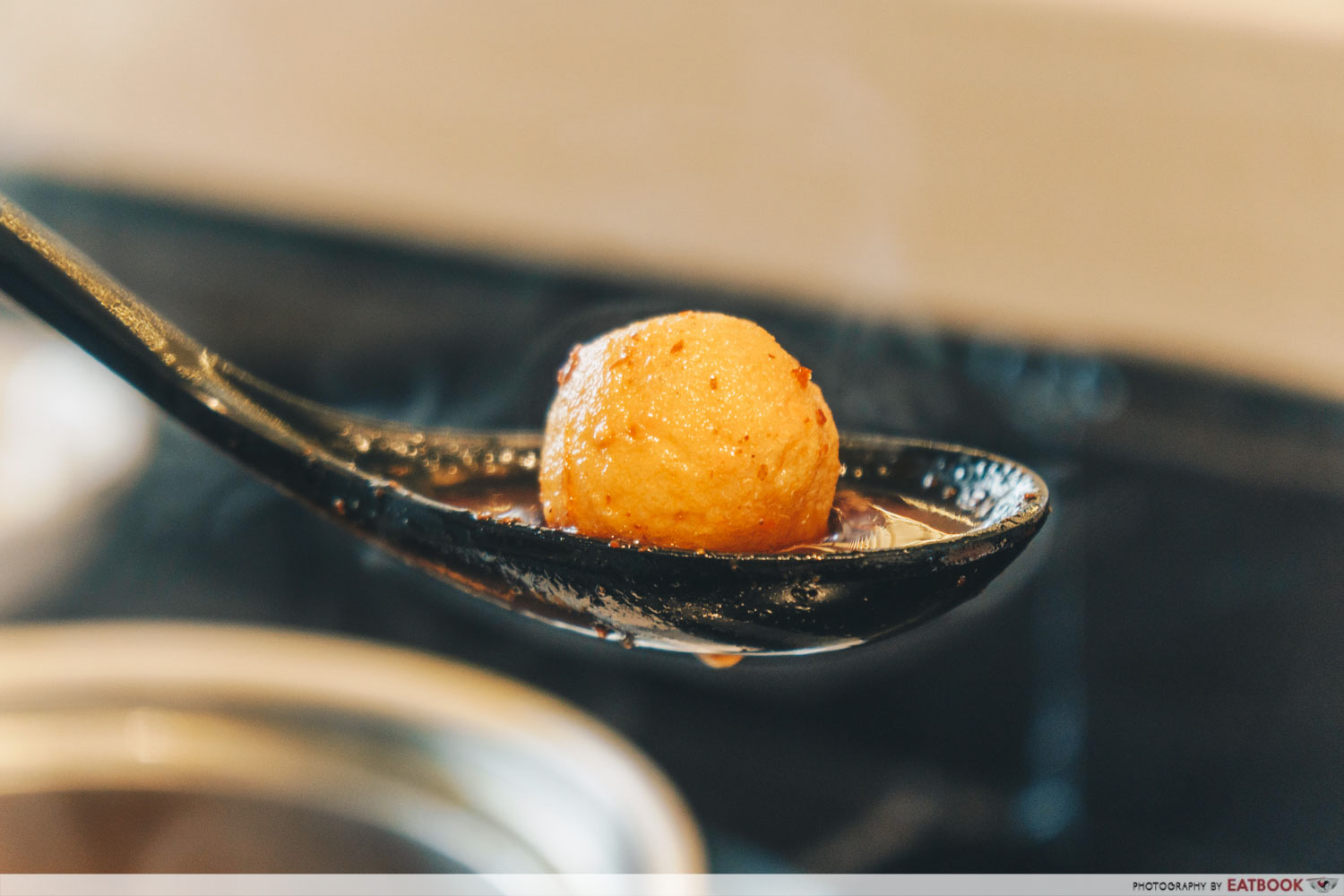 We got some Pearl Balls ($3++) too and found out that they were basically meatballs with some prawn roe within their flesh. To our disappointment, they lacked the nice springy texture and the prawn roe was almost indiscernible.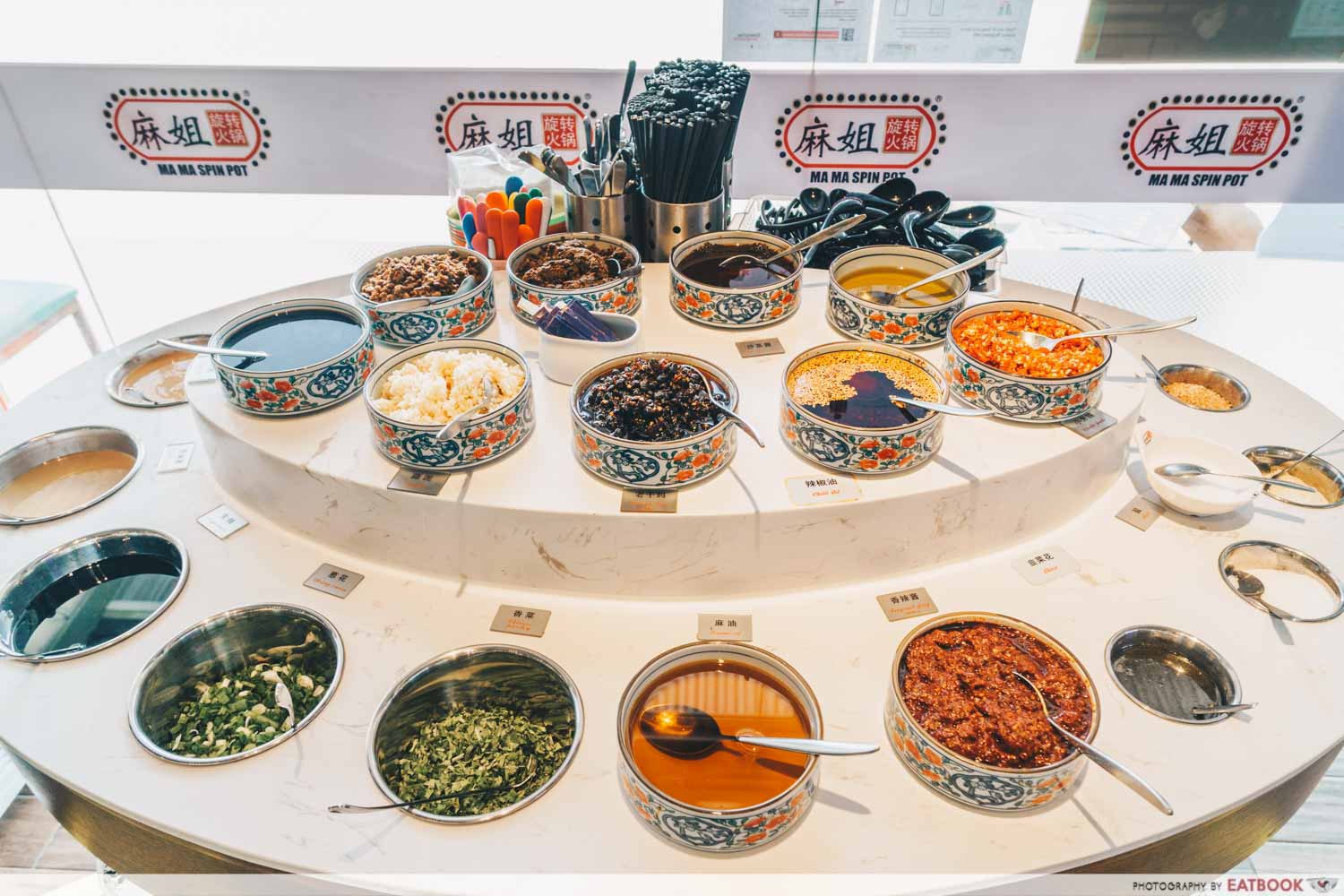 Ma Ma Spin Pot also has a free-flow sauce station which features a diverse range of condiments. Some interesting sauces include their Peanut Sauce and Satay Sauce.
Ambience at Ma Ma Spin Pot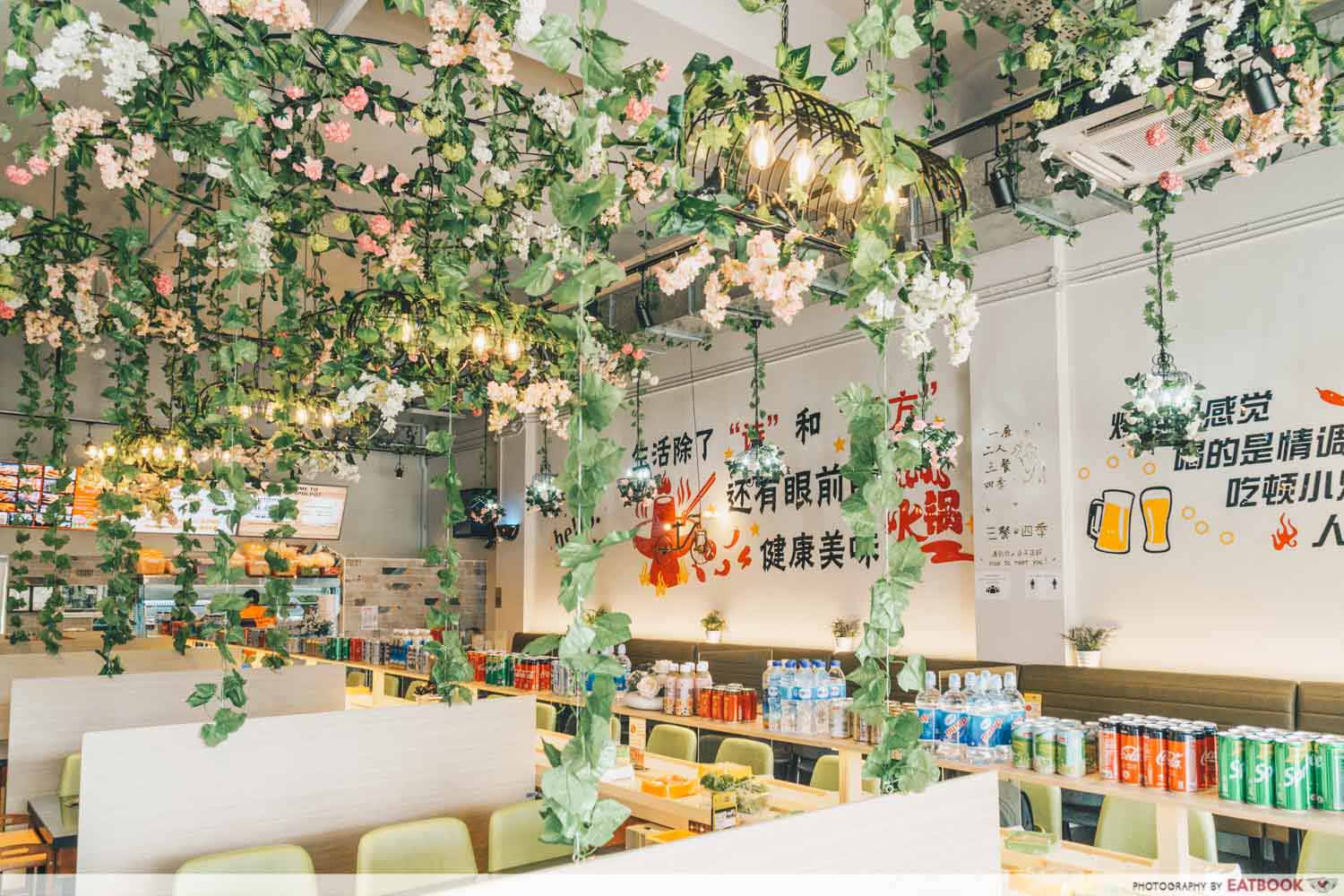 Getting to Ma Ma Thai Kitchen requires a 10-minute bus ride from Sembawang MRT Station, which is considerably inaccessible even for a Northie like me. The interior of the restaurant is definitely fancy, and a nice seat near the flowery decorations would even make for an IG-worthy backdrop.
The restaurant is also air-conditioned, allowing us to enjoy our meal comfortably. Unfortunately, many flies bothered us during our visit despite the indoor setting, especially at the unattended sauce section.
The verdict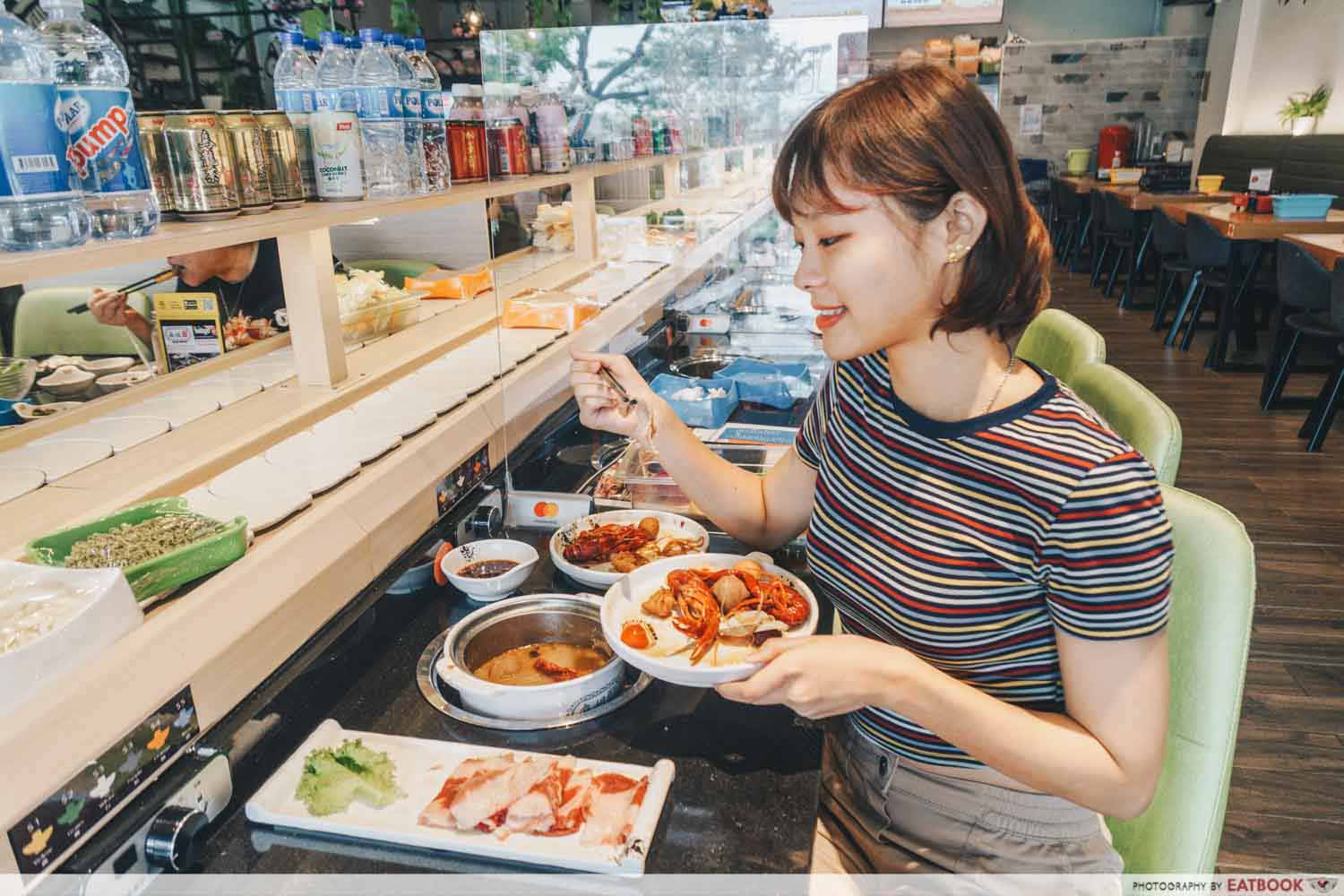 Overall, Ma Ma Spin Pot has rather pricey food that come in small portions. Apart from the beef slices and beef balls, the other ingredients weren't all enjoyable in taste. For the rather steep prices, I personally would've expected better quality food, or at least slightly larger portions. The conveyor belt also felt slightly gimmicky with the sparse options available.
If you love hot pot and would like to enjoy dim sum on the side, check out our list of hot pot buffets with free-flow XLB too.
Address: 785E Woodlands Rise #01-15, Singapore 735785
Opening hours: Daily 11am to 1am
Tel: 8688 6306
Website
Ma Ma Spin Pot is not a halal-certified eatery.
Photos taken by Hay Thi.
This is an independent review by Eatbook.sg.
Summary
Pros
– Pretty interior
Cons
– Pricey
– Small portions
– Average quality
Recommended dishes: Beef Balls ($2++), Sliced Beef ($15++)
Opening hours: Daily 11am to 1am
Address: 785E Woodlands Rise #01-15, Singapore 735785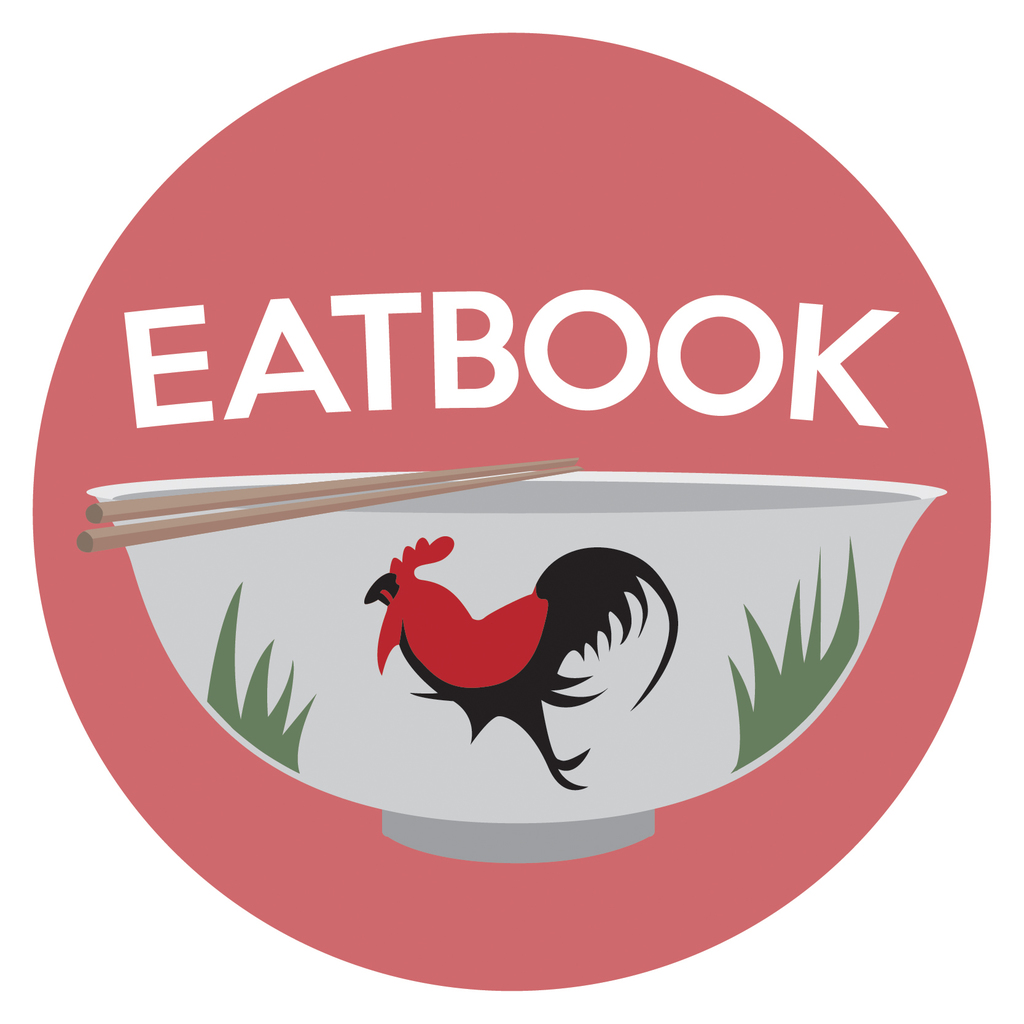 Drop us your email so you won't miss the latest news.