---
Makan By The Bay at Bayfront
---
Now that everyone's settled into the new decade, it's time to revisit a favourite pastime of ours: food fairs. Held at Bayfront, Makan By The Bay has the honour of being one of the first Muslim-friendly food fairs this year—complete with game booths, movie screenings, and performances by regional artists.
The free event will also have close to 90 F&B stalls. From 24 to 26 Jan 2020, you can sink your teeth into the likes of boba ice cream, pizza rolls, salted egg yolk wings and more! Here are some stalls you can expect at Makan By The Bay.
---
1. Overrun
---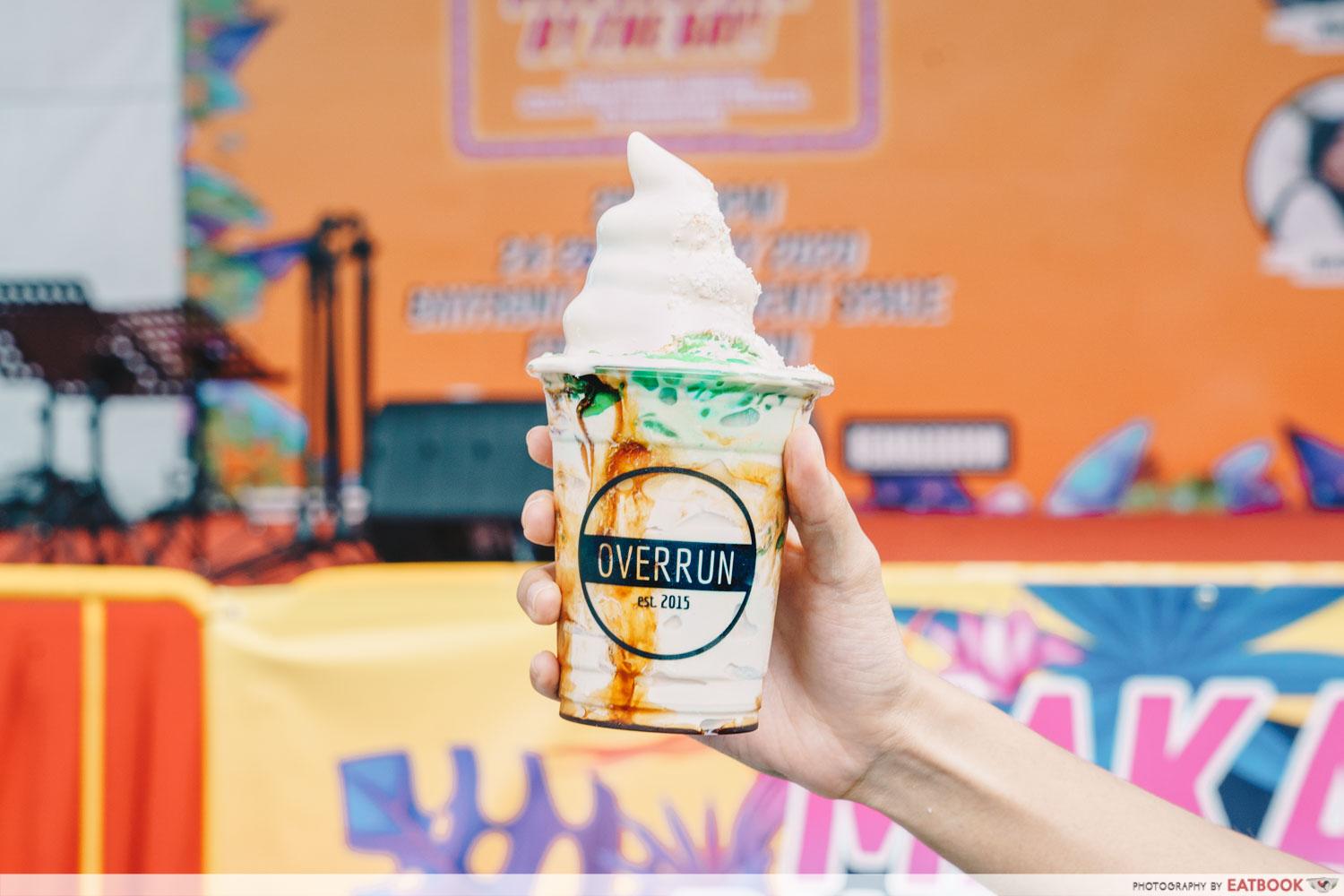 Overrun is a familiar sight for those who frequent the streets of Bugis. The humble dessert shop is famous for their chendol soft serve which can be completed by a plethora of toppings including boba pearls, chocolate brownie, red velvet toffee, and Ferrero Rocher.
It's easy to get jelak after you devour the saccharine toppings and ice-cream, so be sure to share it amongst friends.
---
2. House of Lobster
---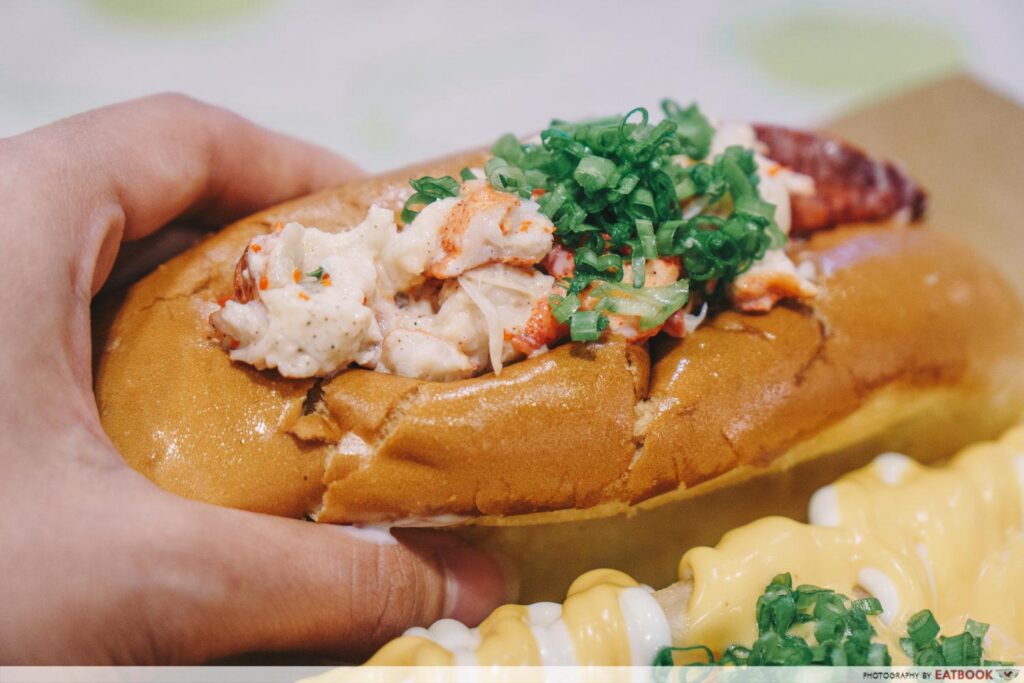 Back when we visited Jalan Jalan Makan Makan, House of Lobster impressed us with their selection of thick lobster rolls. Available in three variants, the rolls are also served with loads of cheese fries—giving them value for money.
The Signature Lobster Roll boasts plump chunks of juicy lobster which go marvelously with the buttered bun. The Salted Egg and Flaming Cheese lobster rolls bring the dish's flavour up a notch by adding rich SEY sauce and blowtorched cheese respectively.
---
3. Wasuuka
---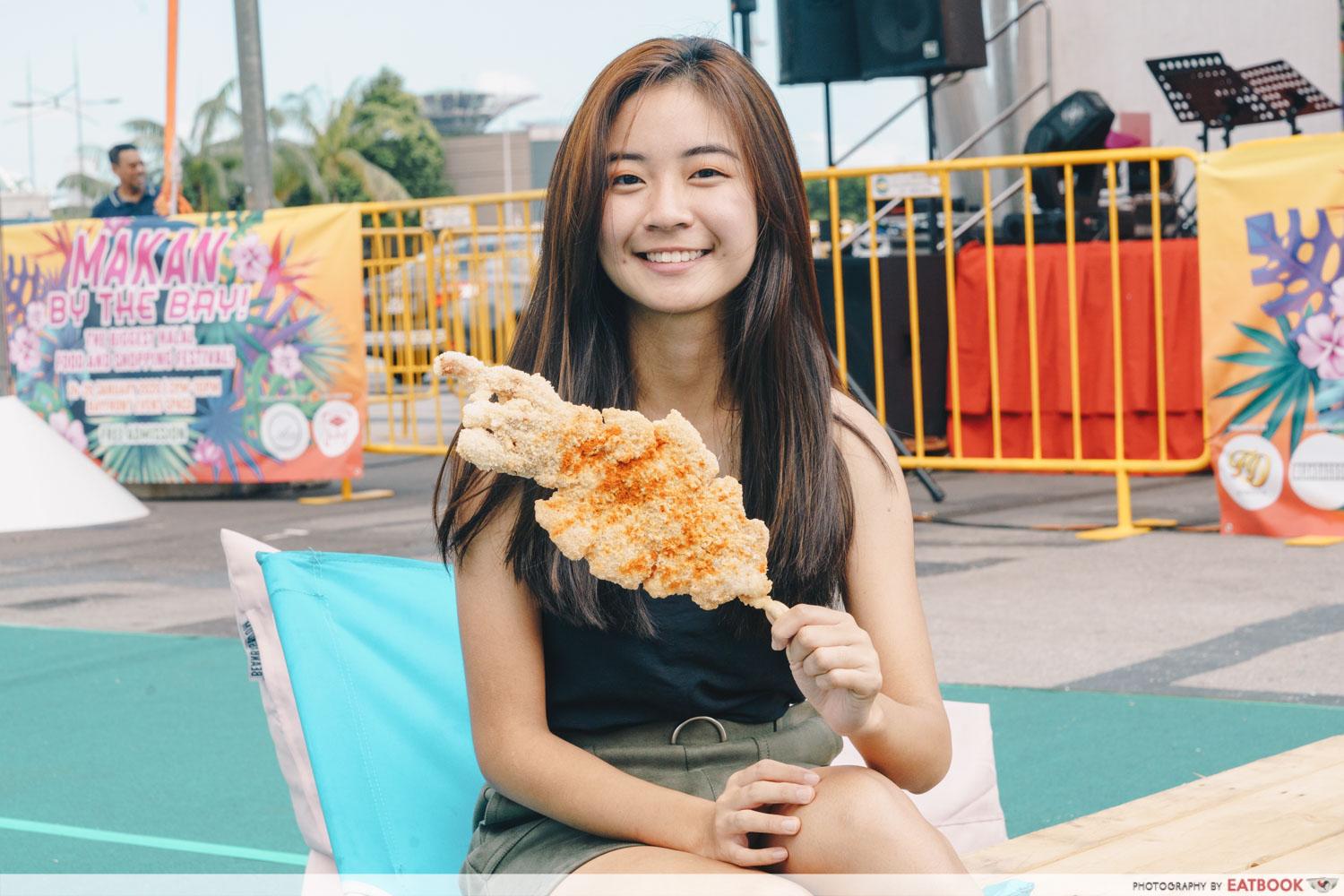 Roughly translated to "I like", there's much to love about Wasuuka's range of sinful snacks. You can douse their signature XXL Sotong King in seasonings such as salted egg, mozzarella, and paprika for a burst of savoury-sweet flavours. 
It's also one of the few stalls to sell the popular bubble waffles. Here, you can choose from three waffle flavours—plain, strawberry, and chocolate—and pair it with all sorts of creamy gelato. Some options include cotton candy, teh tarik, and strawberry cheesecake.
---
4. Beef Bro
---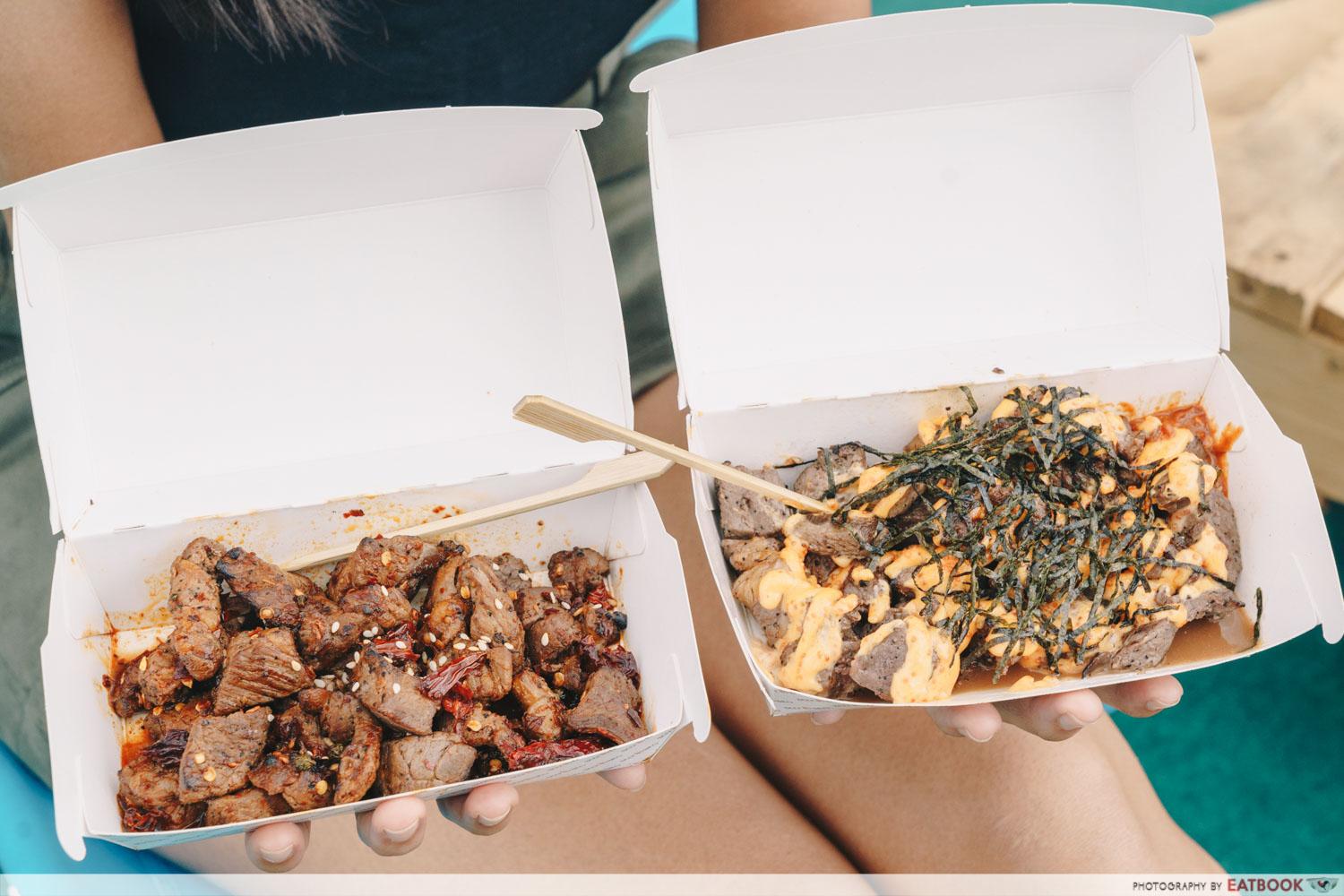 Boasting a tantalising char and intense savouriness, beef cubes will never go out of style. Beef Bro takes it a step further with their wide range of flavours such as mala, mentaiko, and truffle. Spice lovers will love the fiery Mala Beef Cubes which are laced with peppercorns, resulting in a numbing sensation. The Mentaiko Beef Cubes are slathered in a smooth and rich sauce that pairs well with the beef.
Beef Bro Review: Halal Flame-Grilled Beef Cubes With Mentaiko And Cheese At Tampines
---
5. Ministry of Wings
---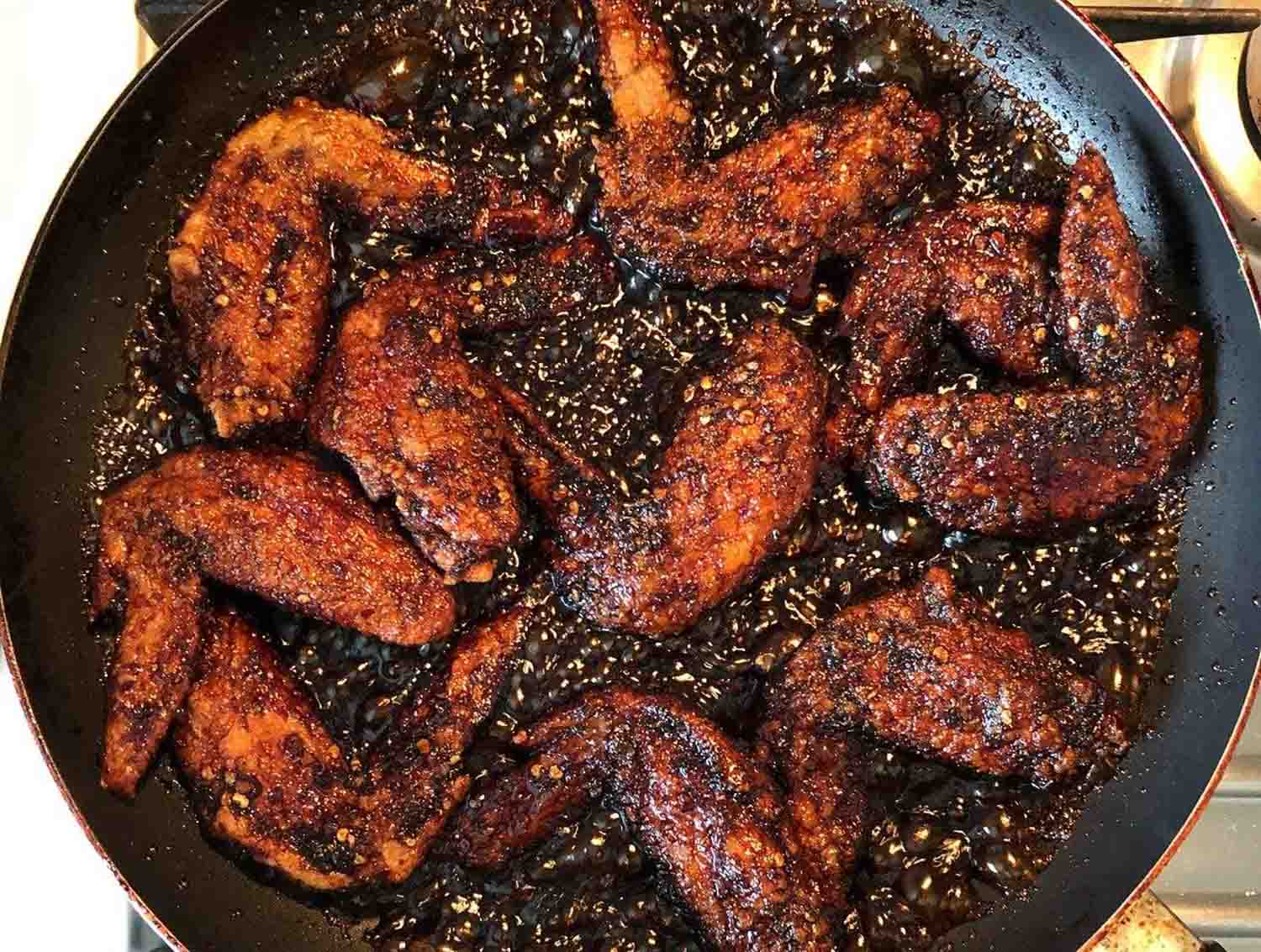 Image credit: @fahmy213
Despite their popularity, Ministry of Wings' fried chicken is a rare find. The joint mostly caters for events, so being able to buy their wings a la carte is a big win. The light batter on the chicken allows 'em to be crispy while retaining their juiciness and tenderness. Although standard flavours such as sambal kicap and salted egg are available, those with adventurous taste buds can try the Spicy Cola and Sticky Dew that are made with their namesake sodas. 
---
6. Farah Diana Restaurant
---
These days, banana fritters paired with sweet toppings are a pasar malam must-have. Farah Diana Restaurant will be selling these beauts, all drenched in cheese and chocolate shavings at the event. You can expect the heat from the freshly fried bananas to turn the toppings into a gooey and decadent mess to dip the fritters into.
The stall will also sell popiah basah (fresh spring rolls) which are studded with crunchy greens, chopped peanuts, and tart sambal petis.
---
7. Ice Burnz
---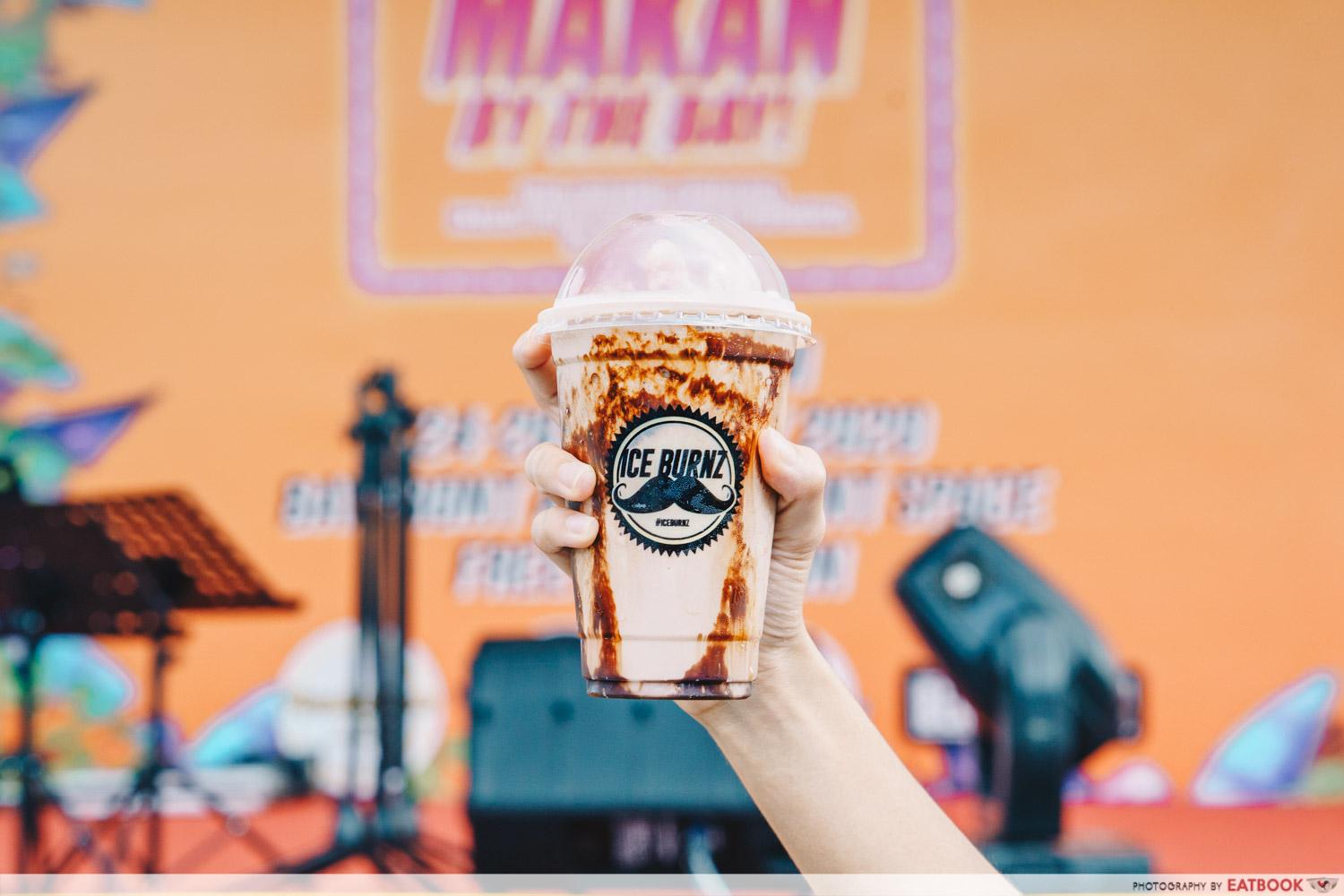 After a hiatus of almost two years, Ice Burnz will be making their return at Makan By The Bay—selling their range of Thai milk tea and milkshakes. The latter range comprises unique flavours at wallet-friendly prices, such as Kinder Bueno, chocolate fudge, and bubblegum. Although they've promised a revamped menu, we hope other ol' favs such as Nutella soft serve make the cut.
---
Indulge in festival food at Makan By The Bay
---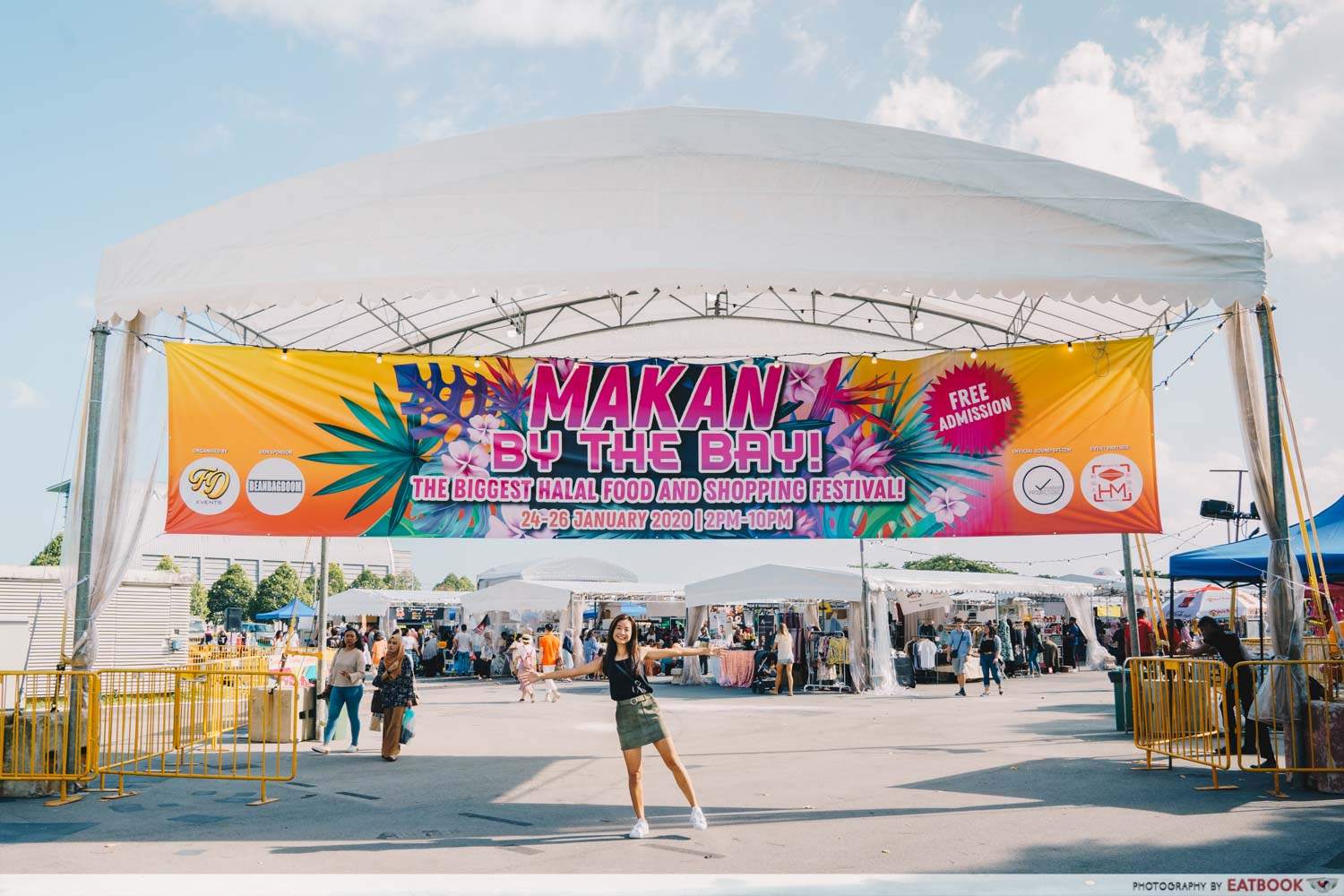 Happening from 24 to 26 January 2020 at Bayfront, Makan By The Bay will play host to over 40 food stalls selling the likes of lobster rolls, Thai milk tea, fried chicken wings and more. As you explore the wide festival ground, keep an eye out for fun activities such as game booths, bouncy castles, and free movie screenings for the entire fambam.
There will also be a mini concert by popular Malaysian stars Awie and K-Clique, making the event a certified "Worth It" winner.
Date: 24 to 26 Jan 2020
Address: 12A Bayfront Avenue, Singapore 018970
Opening hours: 1pm to 10pm
Website
This post is brought to you by FD Events Pte Ltd.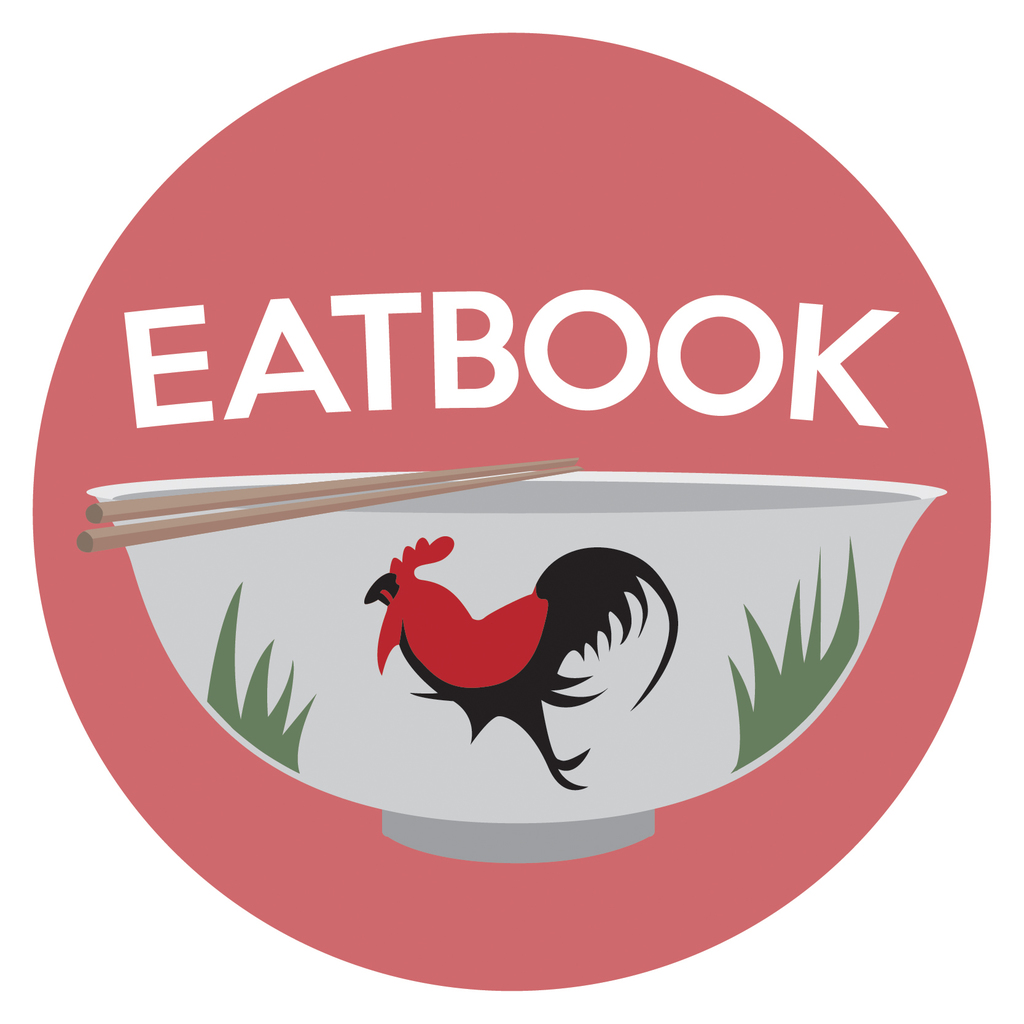 Drop us your email so you won't miss the latest news.