Old Chang Kee Mala Chicken Camou Puff

Image credit: @oldchangkeesingapore
If you were a fan of Old Chang Kee's Camou Curry Puffs when they first launched in 2020, here's some good news for you. The homegrown brand will be re-launching its limited-edition Camou Puff in an all-new Mala Chicken flavour from 1 to 3 July 2022, in celebration of SAF day.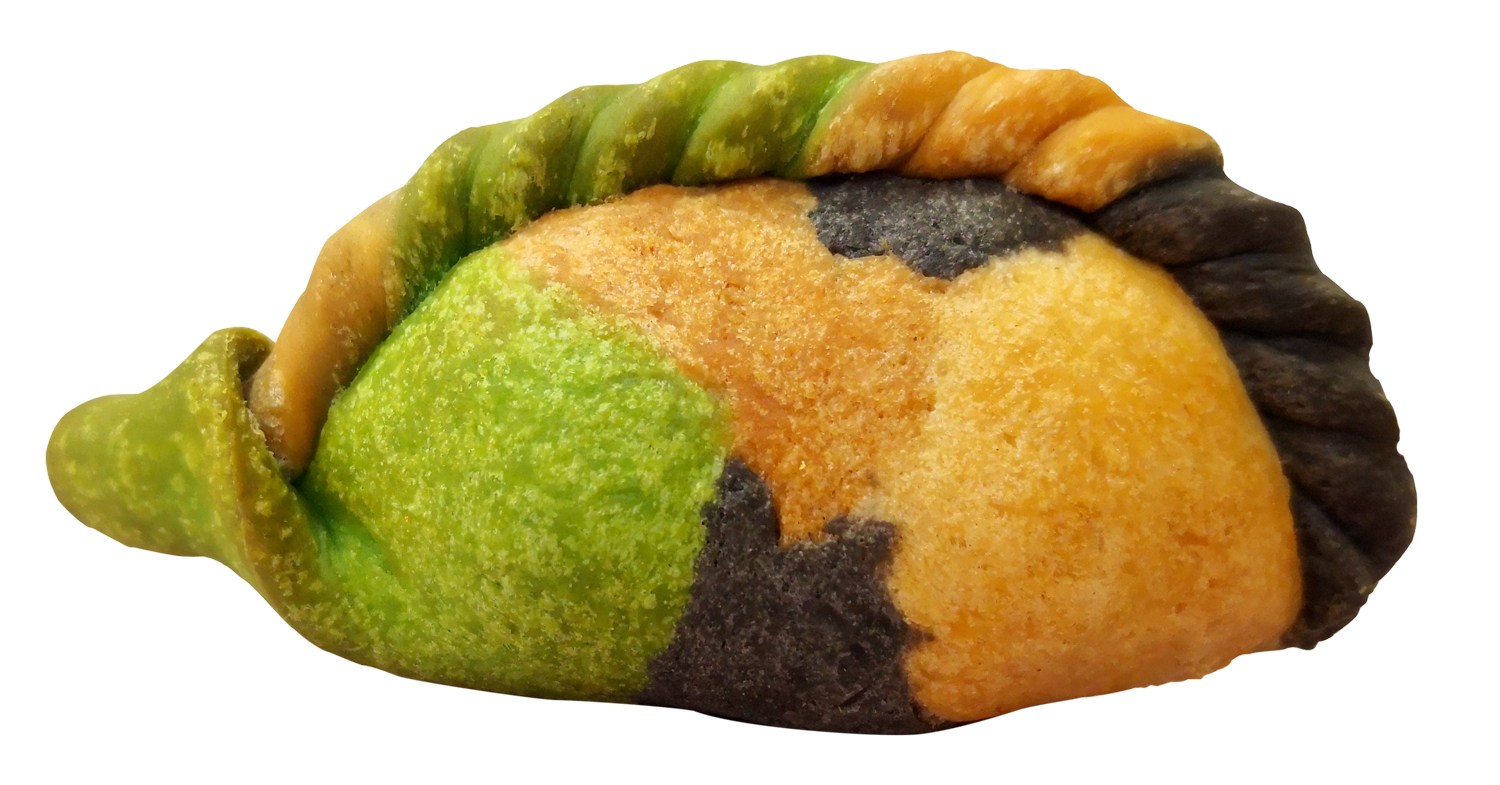 Image credit: @oldchangkeesingapore
The new Old Chang Kee Mala Chicken Camou Puff retails for $2.50 apiece, and will be available across all outlets islandwide. NSmen can top up $3 (U.P. $3.30) to get a side of Chicken Chunky Pops with Nacho Cheese. Simply present your SAFRA card or e-Card, 11B or HomeTeamNS card to enjoy the offer.
Old Chang Kee Has Limited-Edition Camou Curry Puffs On SAF Day
Each puff is filled with mala-marinated chicken cubes and peanuts, and wrapped with puff pastry that features the iconic army camouflage pattern. It's then deep-fried to golden brown perfection. for a satisfyingly crisp exterior.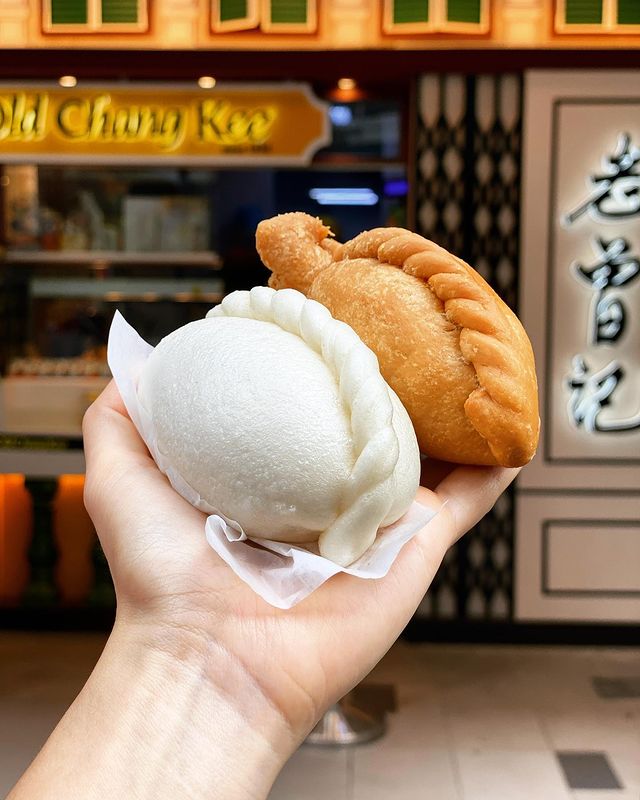 Image credit: @fred.and.chloe
If you prefer something lighter, try Old Chang Kee's Curry Chicken Bao ($1.60), a steamed version of their famous fried curry puff. Filled with curry chicken and potato chunks, it's encased in soft and fluffy bao skin instead of the regular puff pastry. Do note that this snack is only available at Old Chang Kee Coffee House in Tanjong Pagar and Change Alley Mall (#B1-33).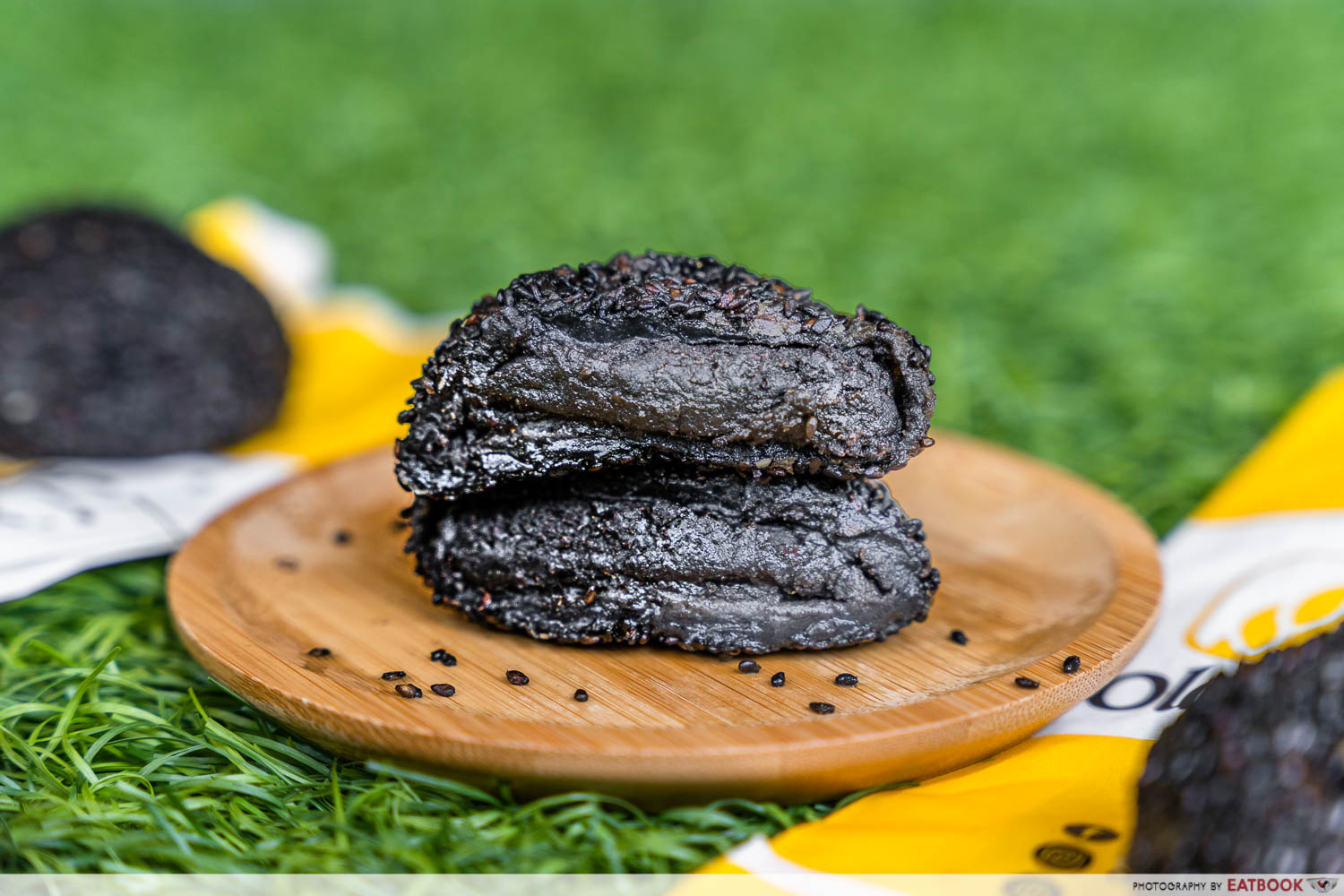 There's also the Black Sesame Ball ($1.70), another popular item Old Chang Kee recently rolled out. Perfect for those who love the earthy and nutty flavours of black sesame, this sweet snack sees a generous amount of rich black sesame paste held within a QQ mochi-like dough.
If you need more recommendations on what to order at Old Chang Kee, watch out Youtube video below, where we tried every item from the kiosk.
For more noteworthy puffs in Singapore, read our Fang Handmade Curry Puff review for fresh and affordable puffs near Tai Seng MRT Station. Alternatively, if you're craving old-school desserts, check out our Darkness Dessert review for black sesame paste and more in Tanjong Pagar.
Fang Handmade Curry Puff Review: Salted Egg Lava, Char Siew Puffs And More For Under $1.50 
Featured image adapted from @oldchangkeesingapore