1-For-1 crispy chicken and coconut pie at McDonald's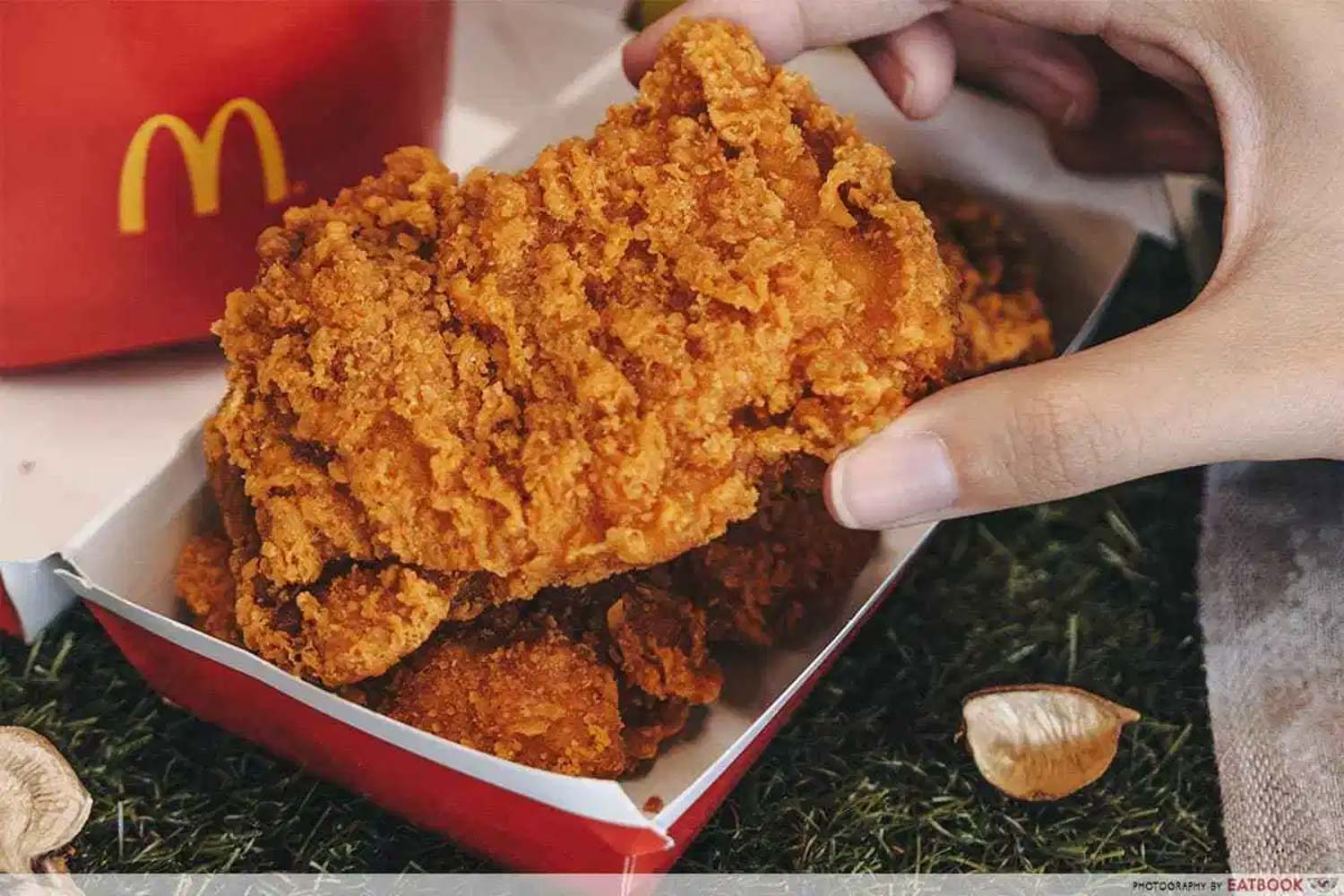 Many Singaporeans were over the moon upon hearing of the comeback of McDonald's crispy chicken and coconut pie. It was rather uplifting news, especially in the midst of this uneventful stay-home period. Well, we've got better news for y'all. McDonald's is now offering 1-for-1 promotions for their two-piece crispy chicken and coconut pies. These promotions are only applicable for takeaway orders, and will run till 1 July 2020. Do note that they're only available for redemption from 12pm to 11:59pm daily. 
McDonald's Crispy Chicken And Coconut Pie Are Now Available For Delivery And Takeaway
The redemption process is as easy as pie. Simply download the McDonald's app, find the offers under the 'deals' section, press 'Redeem', and scan the resulting QR code at the kiosk or counter.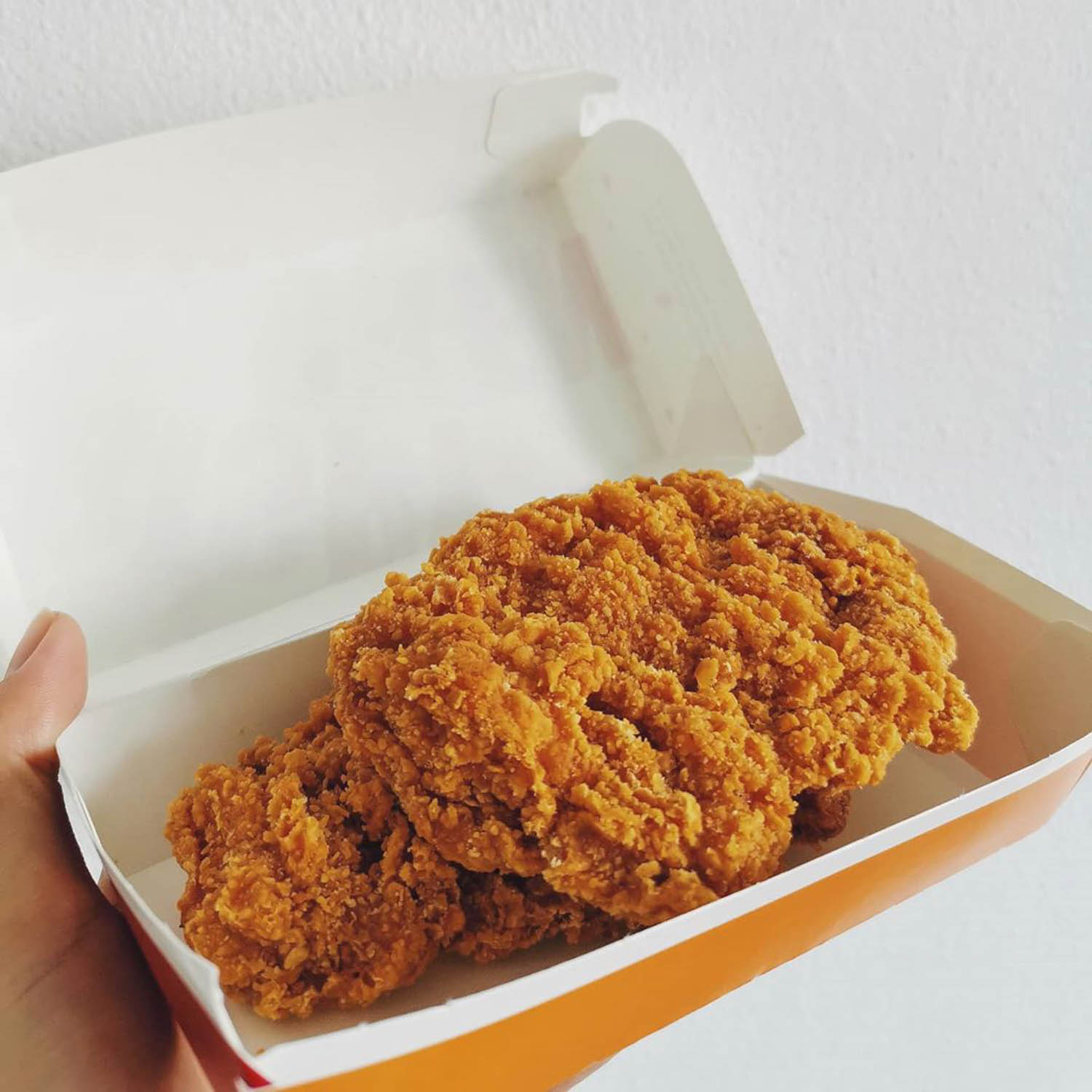 Image credit: @youcookieat
Fried chicken fanatics will love McDonald's rendition of this classic favourite. It features a crispy exterior that encapsulates juicy and tender chicken meat. Biting into the fried chicken gives off a satisfying crunch, followed by savoury undertones. FYI, an ala-carte order of the two-piece crispy chicken usually sets you back $6.20. With the 1-for-1 deal, this means each crispy chicken set will only cost $3.10!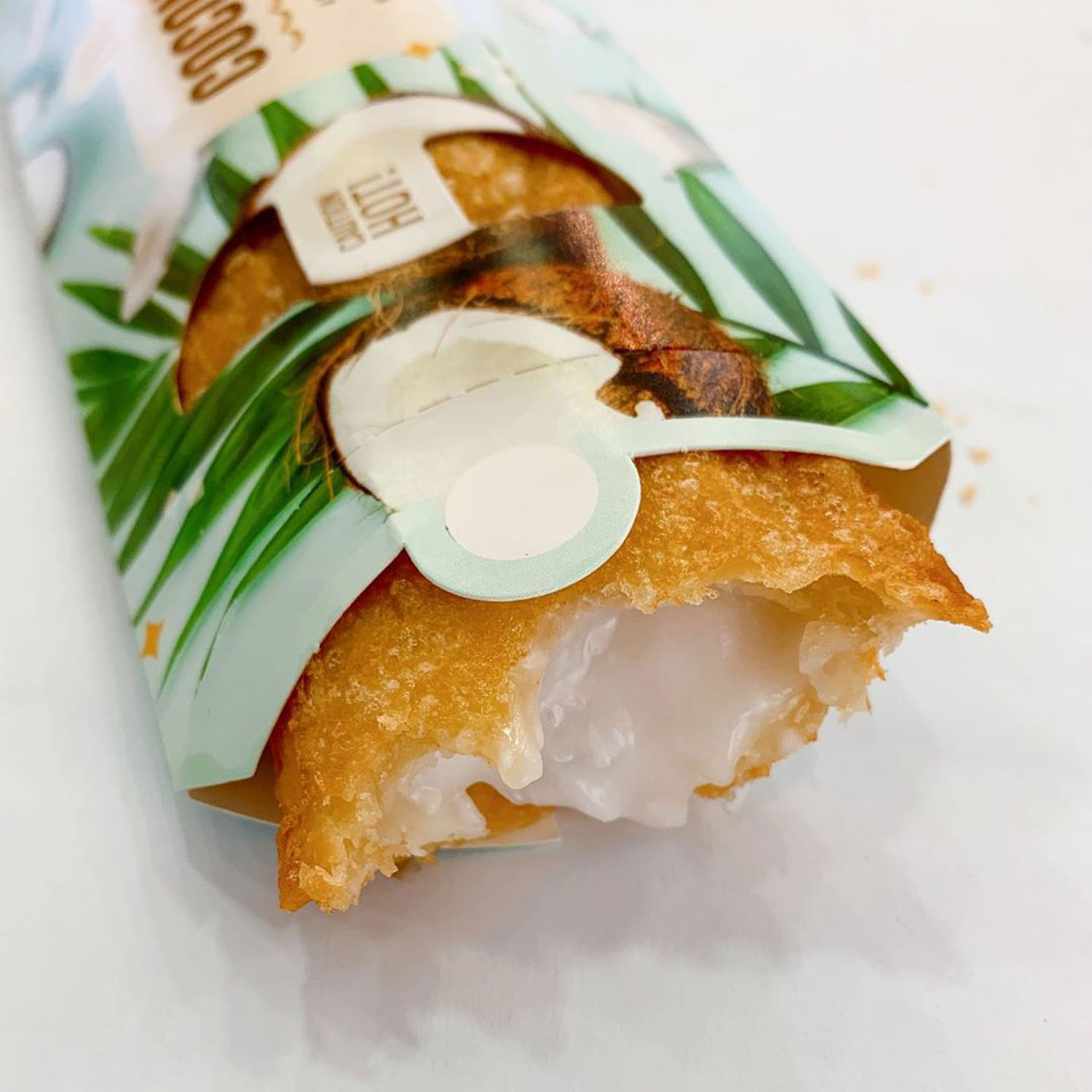 Image credit: @f.a.t_panda
Chowing down on the Coconut Pie ($1.80) is one sweet way to finish your meal. This tropical treat is filled with refreshing coconut filling and nata de coco bits for a burst of fruity flavours in every bite.
Fast food lovers will be delighted to hear that McDonald's Singapore has extended their in-store opening hours till 12am, allowing you to get your supper fix of fried chicken and burgers. Hence, the above 1-for-1 promotions will be available till closing time every day.
12 Hawker Burger Delivery Spots To Fix Your Cravings When You Can't Get McDonald's
For more affordable and tasty burgers, check out this list of 12 hawker burger delivery spots. If you're craving for Korean fried chicken to feast on while binge-watching your fav' Korean dramas, check out these 15 Korean fried chicken delivery services.