McDonald's Spicy Chicken McNuggets promotion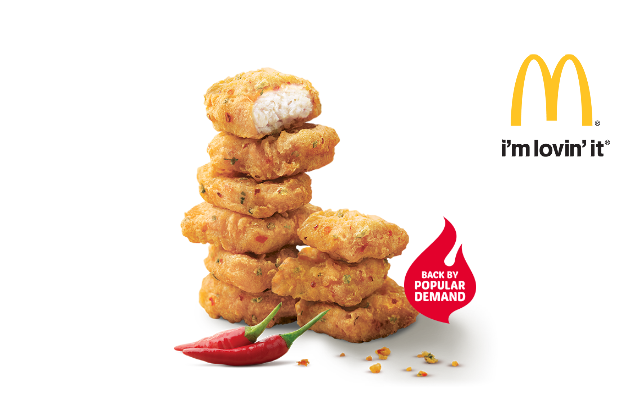 McDonald's Spicy Chicken Nuggets are right up there when we talk about best McDonald's menu items of all time. Come 10 September, you can get your hands on them for a discount at your nearest McDonald's outlet, available for a limited time only.
There's no lie to it ─ every time this seasonal favourite reappears, hordes will rush down to their nearest McD's outlet to nab a pack. Sold in boxes of six, nine or 20, the McDonald's Spicy Chicken McNuggets are also sold as an Extra Value Meal, where you get nine pieces with a small Coca-Cola, and medium fries for just $6.70. This meal was previously sold for $8.30, so it's a total bargain for spicy nugget lovers.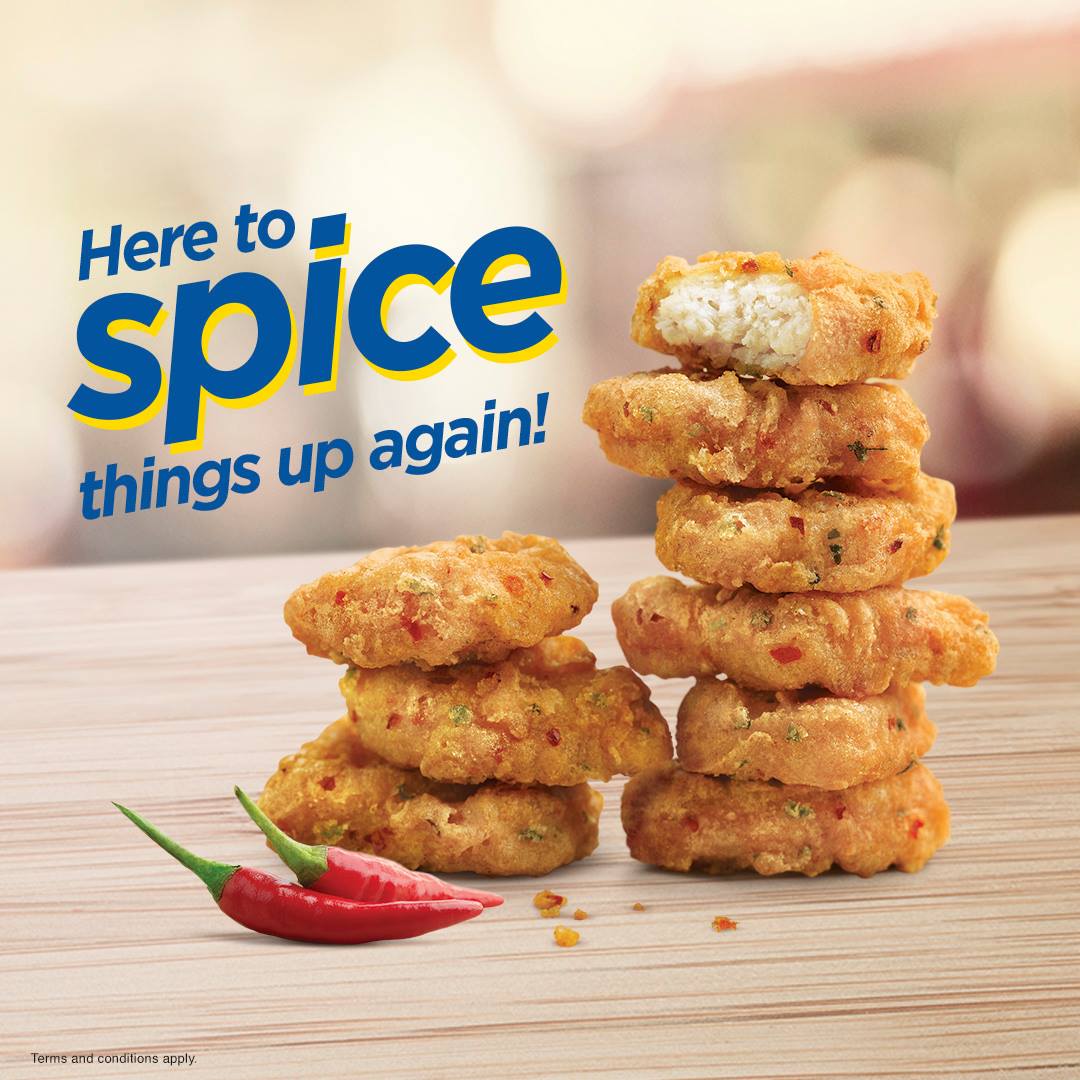 If that is not incentive enough, the promotion on McDonald's Spicy Chicken McNuggets follows hot on the heels of the Minion-themed menu's comeback, where the likes of Yuzu Cream Cheese Pie, Melon Waffle Cone, Minion Potatoes and a Smoky Nacho Cheese Sauce all join the current menu.
McDonald's Minions Series Returns With A Yuzu Pie And Smoky Cheese Sauce
The cheese sauce has yet to launch, only arriving on 17 September in take-home bottles for $5.50.
McDonald's has also launched 1-for-1 deals on its app, running from 7 September to 10 October 2020, including 1-for-1 Big Breakfast and ala carte McSpicy burgers.
KFC Hot Devil Drumlets Are Finally Coming Back This September 2020
It isn't just McDonald's that has brought bac buzz around a spicy classic. KFC too, has revived a fiery legend, their Hot Devil Drumlets, which are available in two flavours: Spicy Lime and Flaming Chili. This is also in stores for a limited period.
For those who want to bring the spicy nuggets into the home kitchen to flex your culinary skills, check out our recipe for Mala Nuggets too. It takes just 30 minutes to make.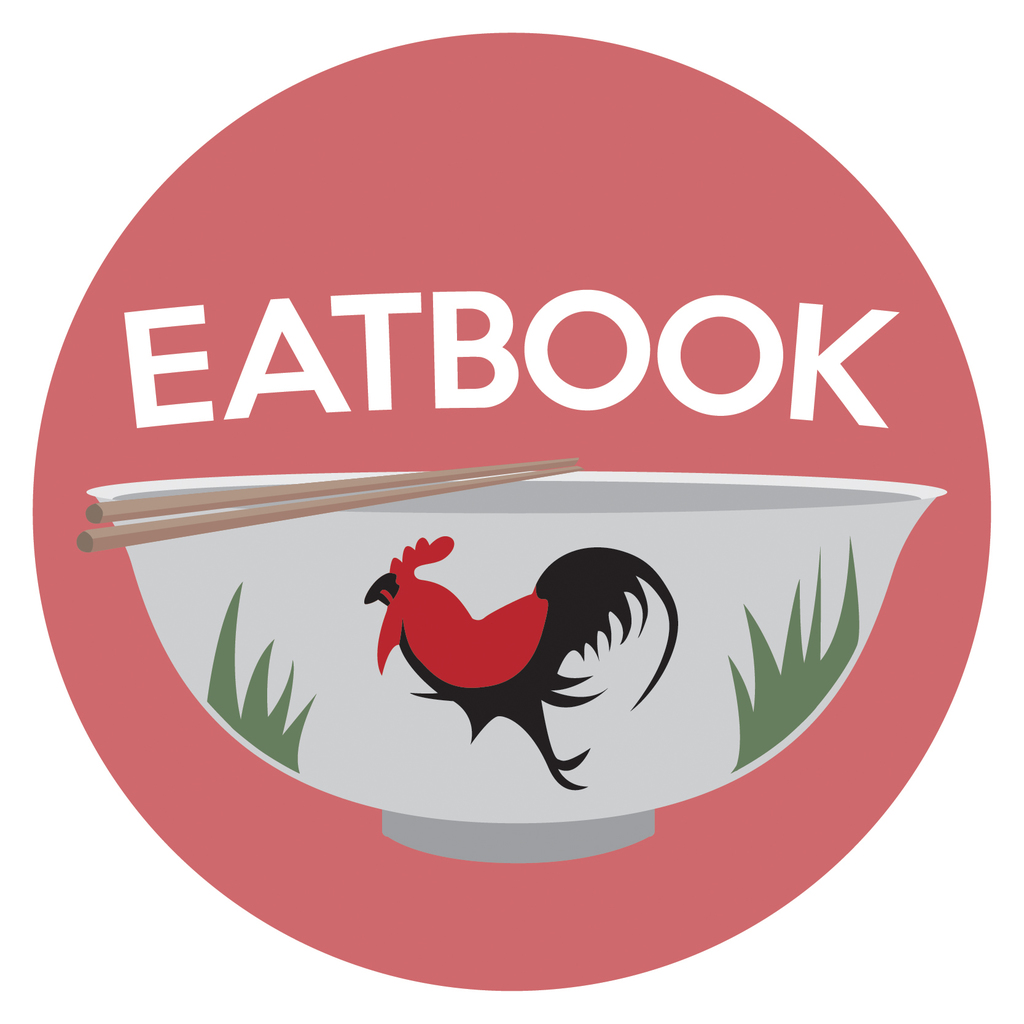 Drop us your email so you won't miss the latest news.