Mo & Moshi's 22-scoop 
ice-cream sundaes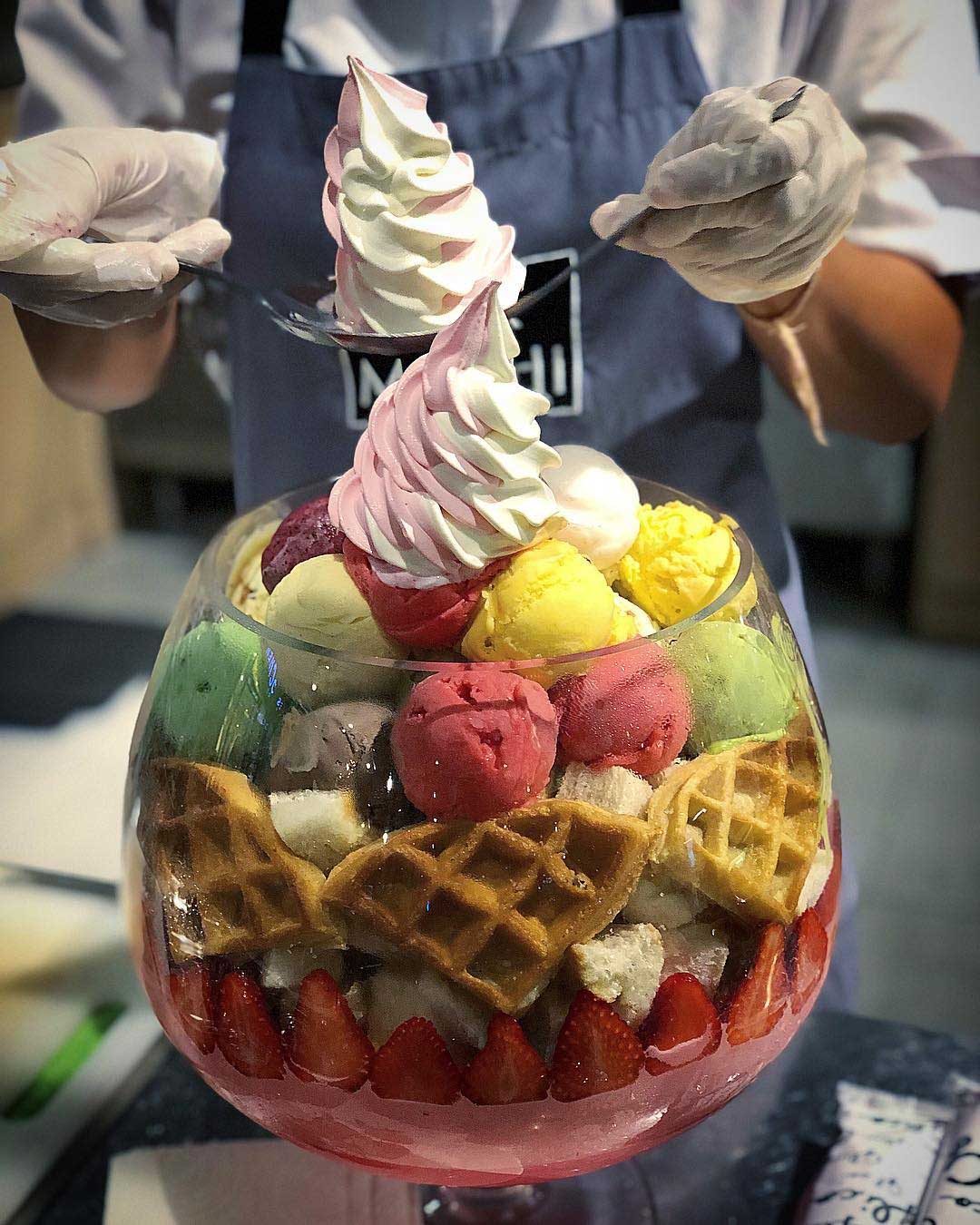 Image credit: @thebunchabroad
Dessert isn't usually the first thing that comes to mind when I think of Bangkok, but Mo & Moshi has changed that perception, with their incredible 22-scoop ice-cream sundaes. This giant dessert can only be finished with a bunch of friends or if you're feeling really sad.
Located on the fourth floor of the bustling Siam Center, the cafe is a convenient place to refill your bellies and take a break from your shopping marathon.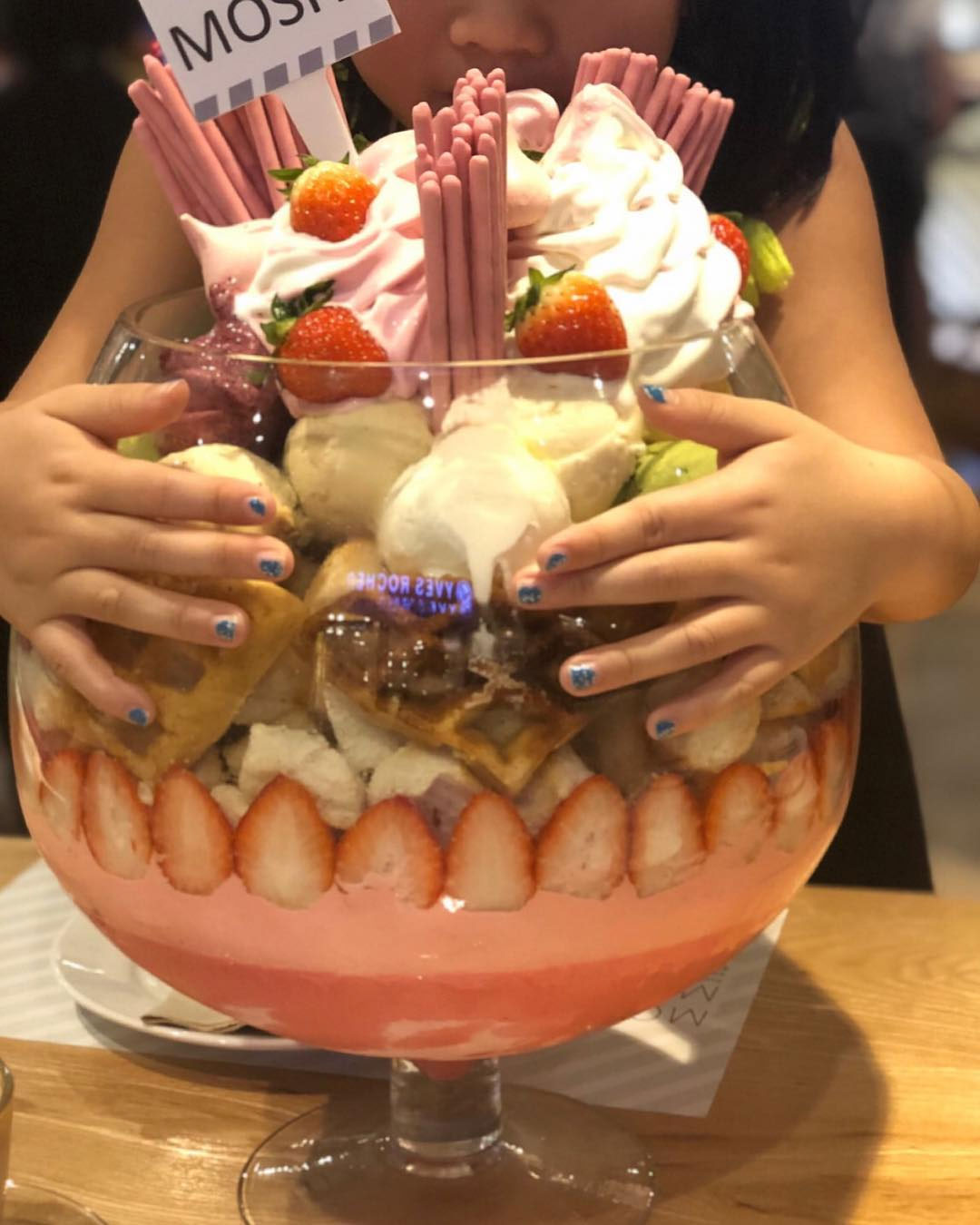 Image credit: @ss4leung
Their marquee item is the Strawberry Supreme (THB3000/~$127.21) – a gargantuan sundae consisting of 22 scoops of ice-cream, parfait, forests of strawberry Pocky, vanilla/strawberry soft serve, waffles, mounds of cake, and fresh strawberries. As for the 22 scoops of ice-cream, you can choose a combination of any flavours you like from their selection of 14, with flavours such as strawberry, vanilla and cotton candy.
The bowl is so big, there's enough room to raise a few pet goldfish in it. You're even provided large wooden paddles instead of normal dessert spoons! Let's just say you're gonna need help in finishing this dessert.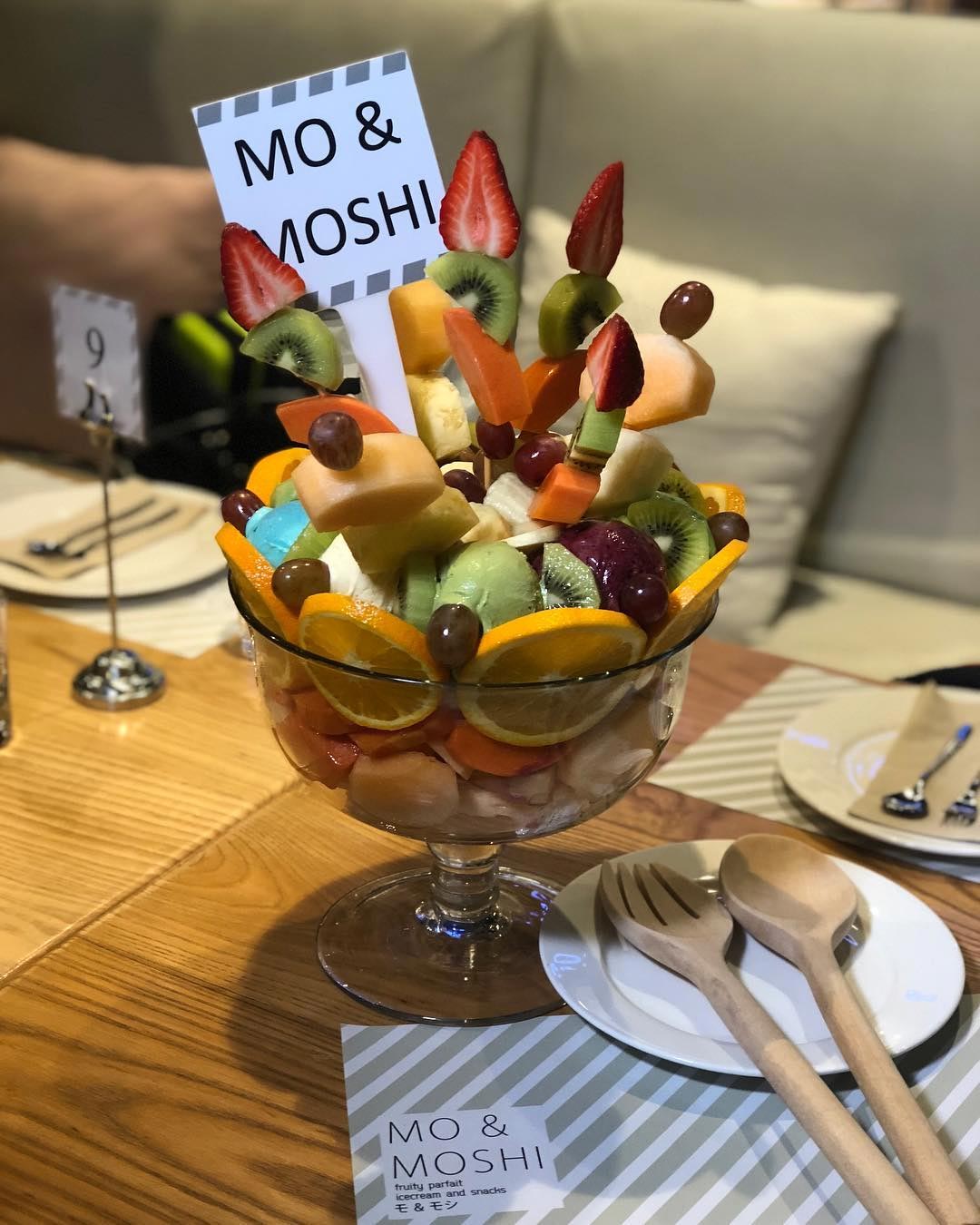 Image credit: @peemopigmoo
MO & MOSHI also offers other parfaits suitable for sharing. Some are more achievable for smaller groups to polish off, such as the Serious Sorbet (THB850/~$$36.04) and Parfait Celebration (THB950/~$40.28).
If you're a lonely traveller or want a bit less of a sugar high, there are less extravagant desserts like soft serve, ice-cream waffles and burgers, milkshakes and affogato available too. Their Ice-cream Burgers (THB145/~$6.15) are another eye-catchingly unique dessert. It features three scoops of ice-cream sandwiched in a soft yet chewy burger bun. The buns are flavoured too, and you have a choice of green tea, beetroot or sweet potato.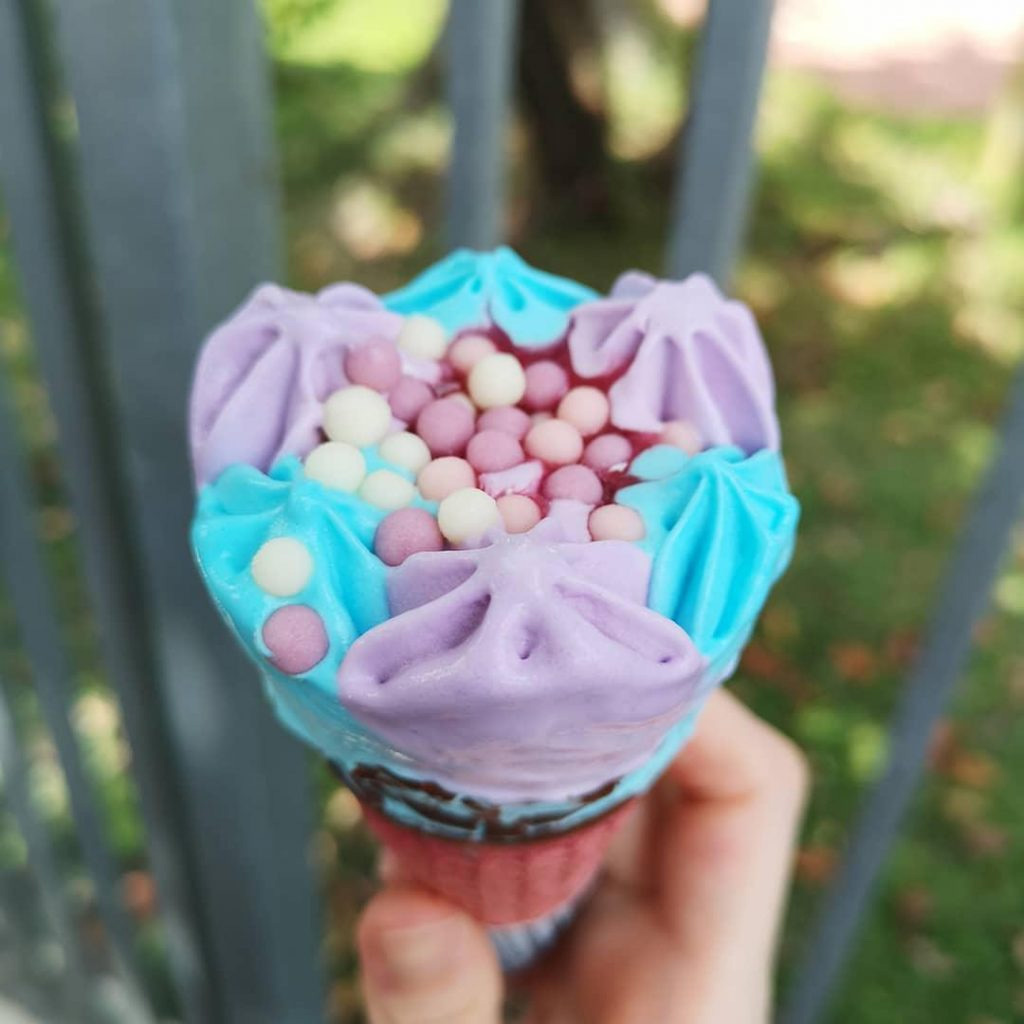 Image credit: @themisakivon
Another dessert to hunt for if you're in Bangkok is the Unicornetto, a rainbow cone featuring marshmallow ice-cream wrapped in a pink cone and crowned with candy floss, strawberry jam and colourful chocolate balls. Check out myNEWS convenience stalls in Bangkok to get your hands on this pretty treat. Find out more about the Unicornetto below!
Unicornetto – Get Unicorn Ice-Cream By Cornetto At Johor Bahru And Bangkok
 Singapore is home to a slew of toothsome desserts too, and you can find the best on our list of 10 best dessert places in Singapore for 2018!
10 Best Dessert Places With Kaya Toast Cake And More – Eatbook Top 50 Awards 2018
Address: 979 Rama 1 Road, RM H408 and 433, Siam Center, Prathumwan, Bangkok 10330
Opening hours: Daily 10am to 10pm
Tel: +66 022522688
Website
Featured image adapted from @ss4leung and @thebunchabroad.