Monga Fried Chicken in Singapore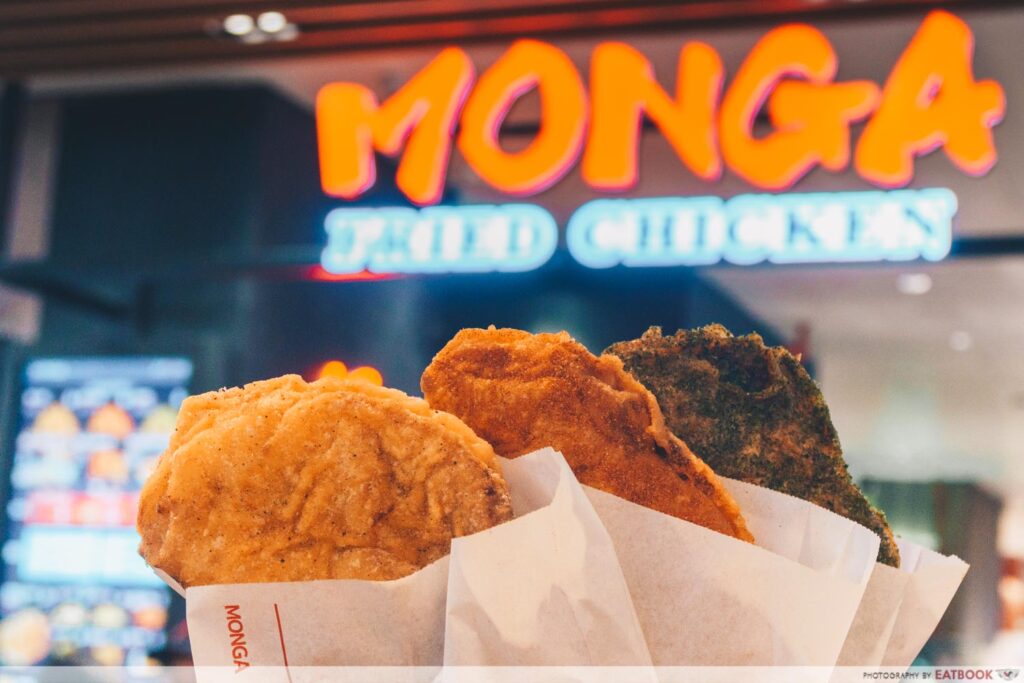 Image credits: @mongasingapore
Today's news seems to be on all things fried-chicken-related, what's with the announcement of KFC's newest Sour Cream & Onion Chicken that is set to launch on 20 November 2019 , as well as Monga Fried Chicken second outlet at ION Orchard come 28 Nov 2019! This means non-Westies will no longer have to travel all the way down to Monga's first outlet at JEM, which sees snaking queues every day.
10 Fried Chicken Dishes From Around The World Including Nashville Hot Chicken
The popular Taiwanese fried chicken chain gets its name from the Wanhua district of Taiwan, which is traditionally known as Monga. This vibrant neighbourhood is also home to the bustling Snake Alley night market and is Taipei's oldest district.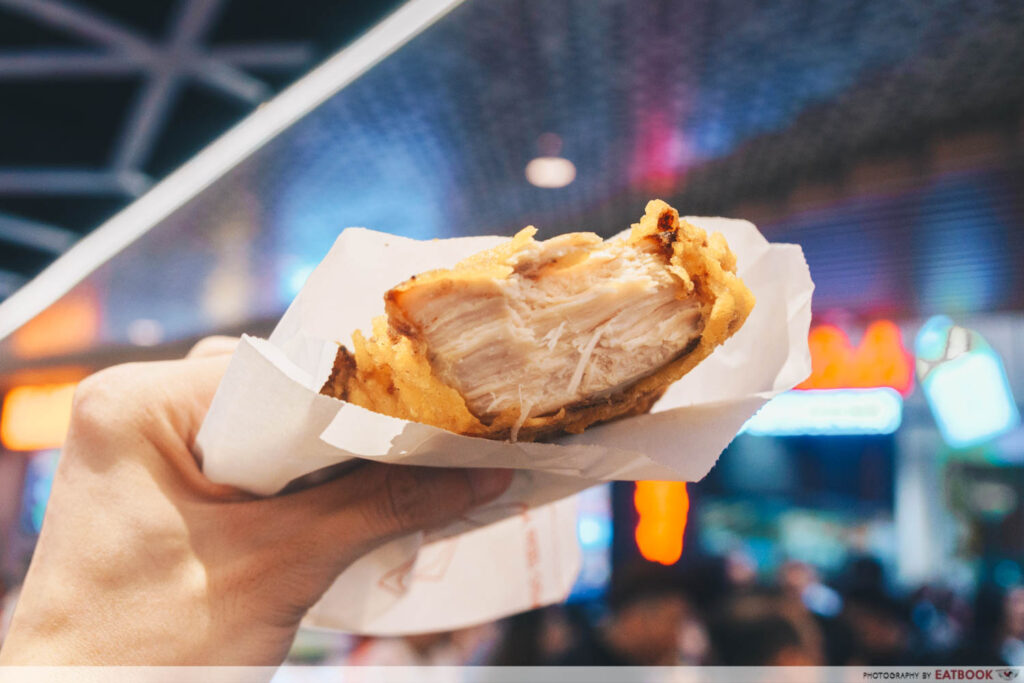 What makes their chicken so special is how they're cut into a thick slice, with a minimum of two-cm thickness. This ensures that the chicken stays nice and juicy, even after being deep-fried. 
They also add a generous drizzle of honey instead of sugar during the chicken's marination process. We've yet to try it personally, but Monga claims that the honey helps to tenderise the meat while giving it a mild sweetness.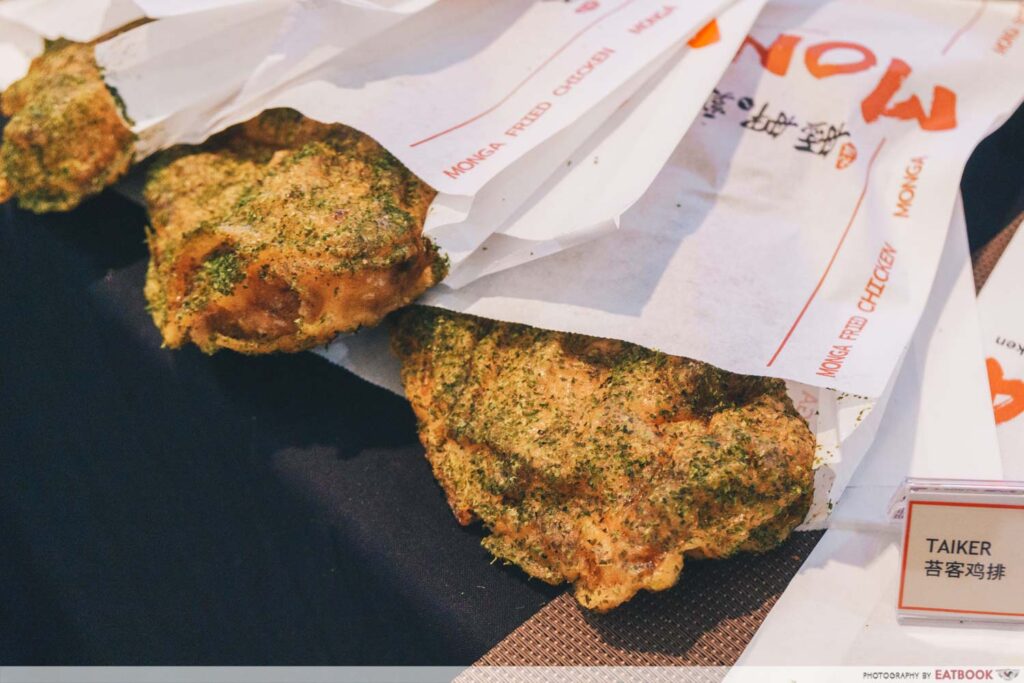 There will also be flavoured chicken on the menu. Taiker ($6.90) is a seaweed-flavoured fried chicken, and comes covered in specks of seaweed powder. They're also set to bring in a spicy variant known as Hot Chick ($6.90), and even fried chicken skins ($3.90) for even easier snacking.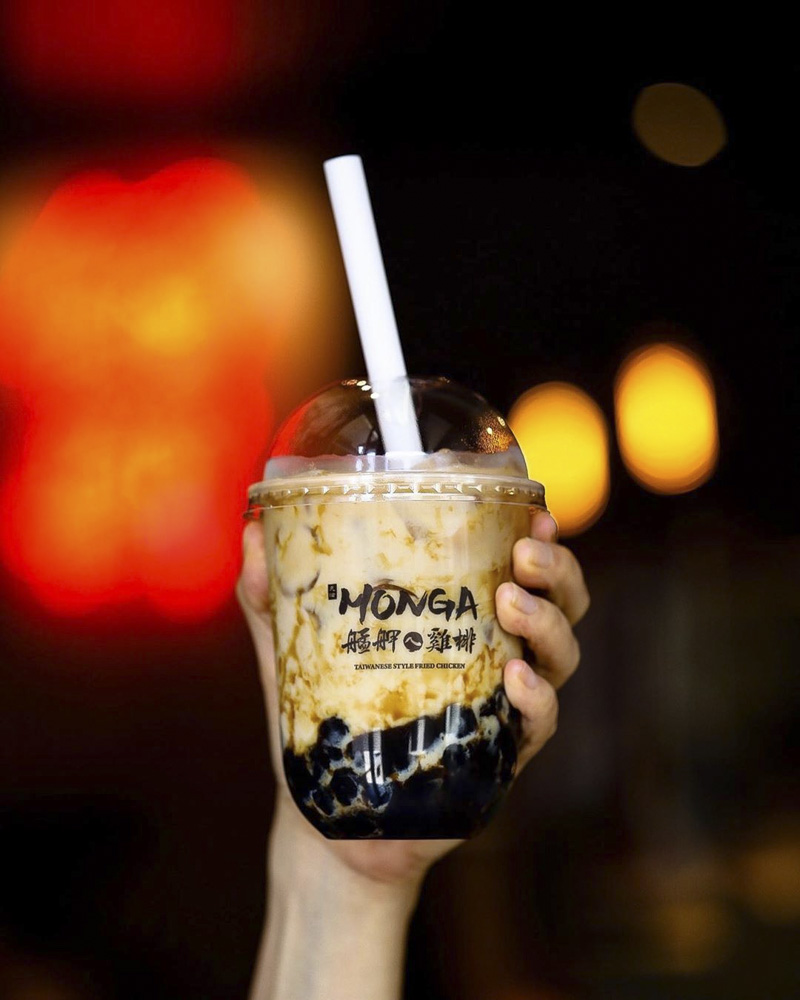 Image credits: @mongacanada
The Monga store in Canada also serves up Brown Sugar Bubble Tea. We're unsure if they'll be bringing it to Singapore, but juicy fried chicken and creamy bubble tea is definitely a combination that can't go wrong together. We're keeping our fingers crossed on this.
If you're still craving for Taiwanese food, check out Eat 3 Bowls for their beautiful classroom-themed interior and $4.50 lu rou fan!
Eat 3 Bowls Review: Taiwanese Classroom-Themed Cafe And $4.50 Braised Pork Rice At Lavender
Feature image adapted from @mongasingapore and @elainesheila