Mr Lorbak offers cheap and good lu rou fan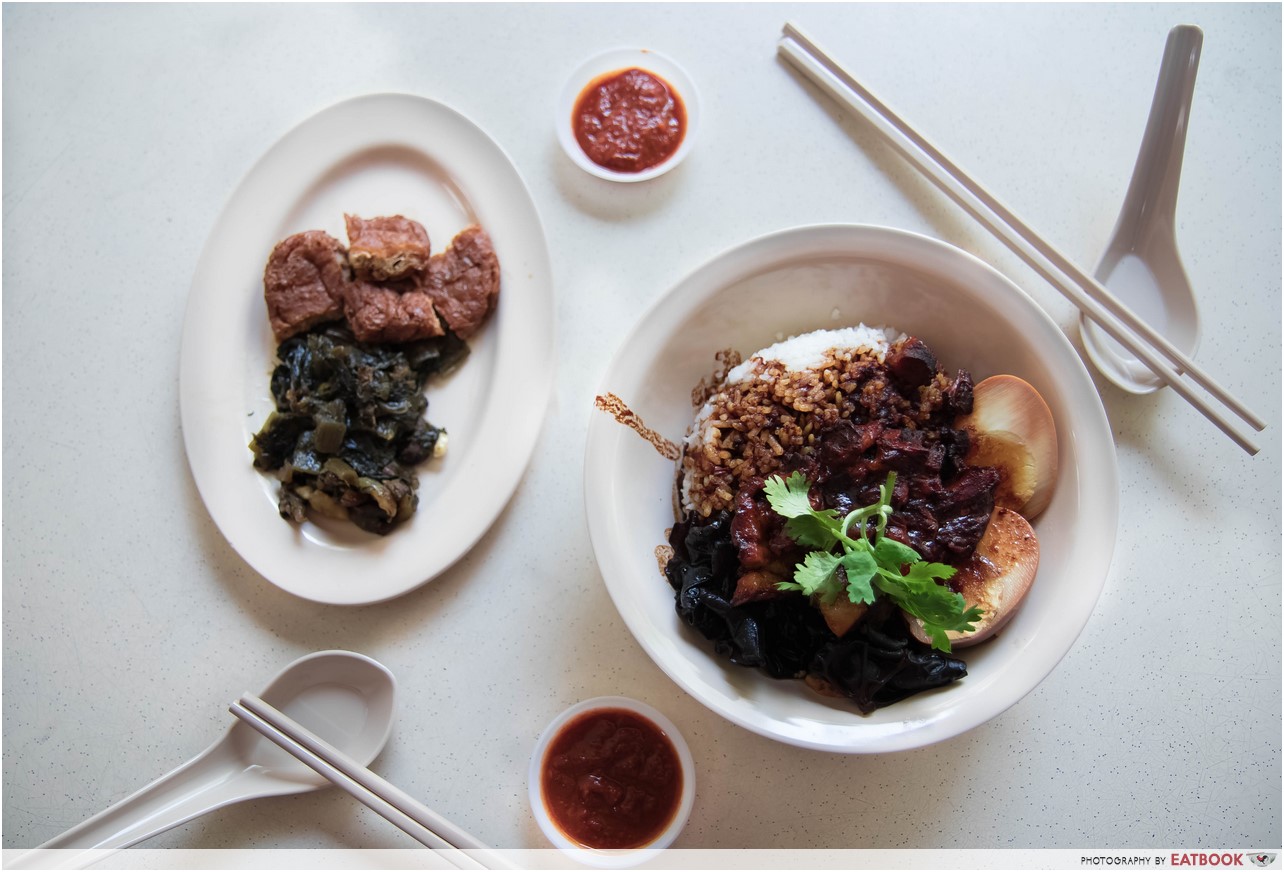 Braised pork belly is one of the foods I love to indulge in. I would eagerly dig into a big, fatty chunk, and scoop up its savoury gravy to drench my white rice in deliciousness. I rarely get to eat it, so when I can, I have little restraint in serving myself several generous helpings.
I find that lor bak (braised pork) is one of those dishes that reminds many of us of our mums' cooking. William Liou too took inspiration from his mother's recipe to set up Mr Lorbak. The fourth-generation hawkerpreneur sells lu rou fan (braised pork rice) as his only dish, with several ingredients as add-ons.
Food at Mr Lorbak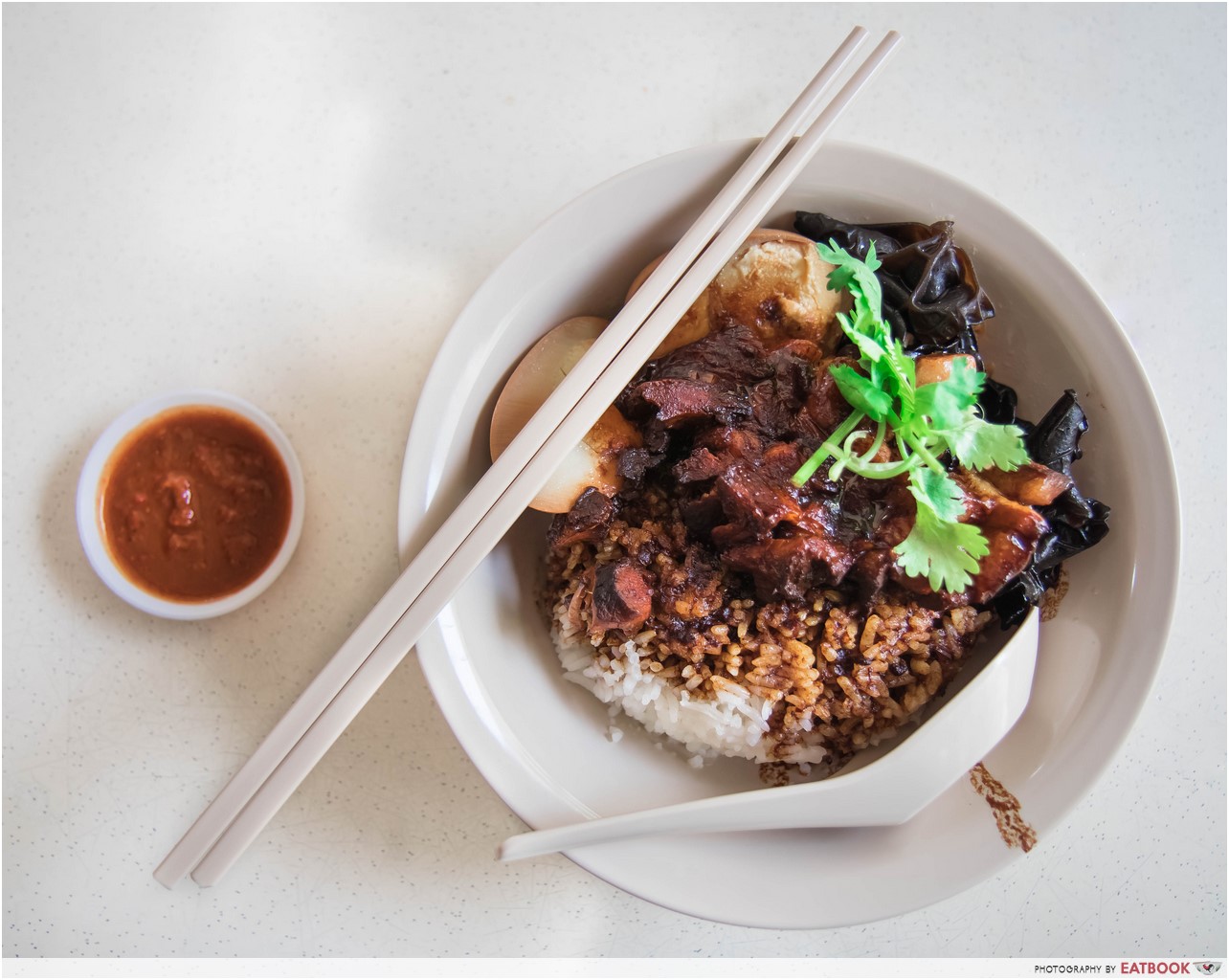 My order of Braised Pork Rice ($3.50) was served quickly. White rice was topped with a chunk of lor bak that was cut into bite-sized pieces, before being dressed in gravy. Black fungus, and two halves of a braised egg completed the bowl, with parsley for garnishing. I was excited by how appealing it looked, although it looked like a small meal to me.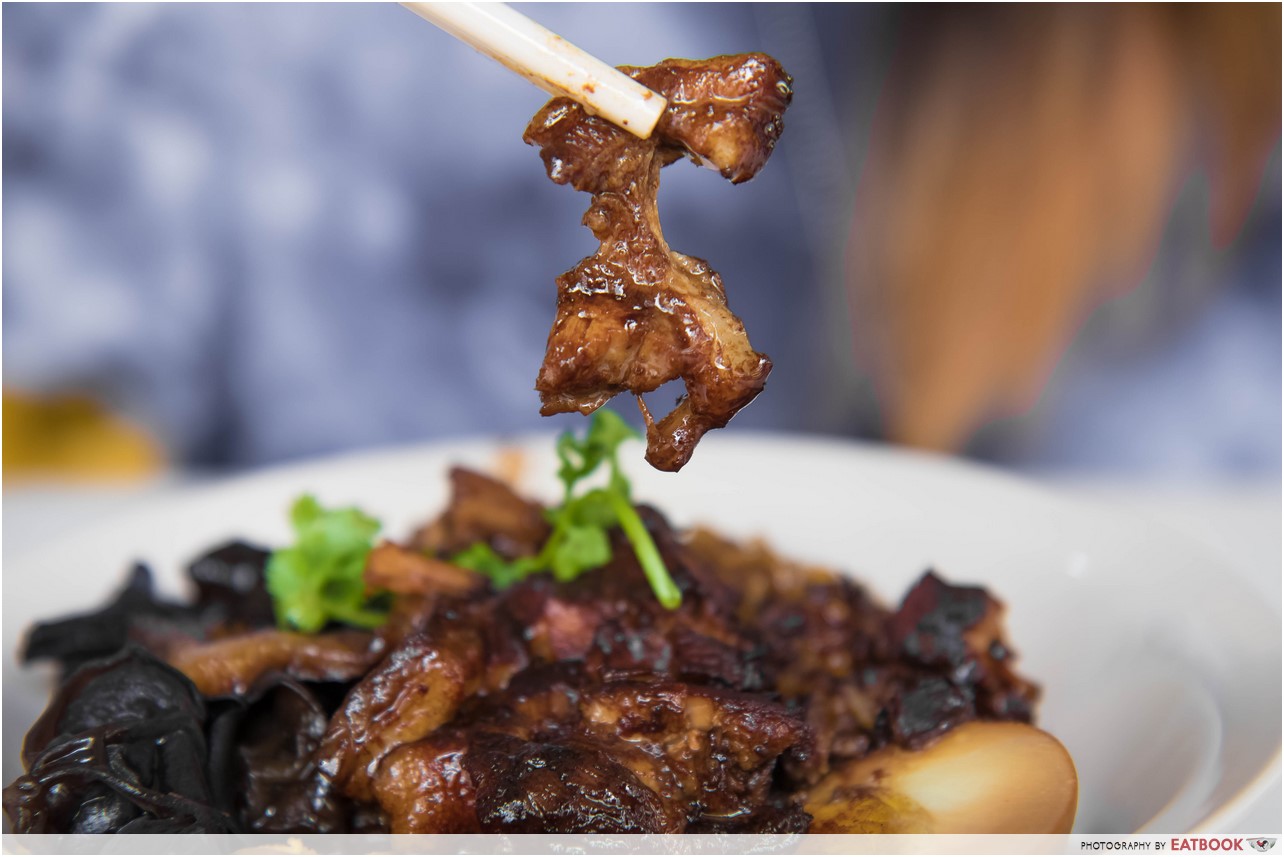 Each piece of lor bak had a visually appealing ratio of meat to fat, making me salivate. A warm piece on my tongue tasted unexpectedly salty. It had a strong herbal aroma and Shaoxing wine infused into it. The fats melted away like butter, leaving me to chew into tender meat.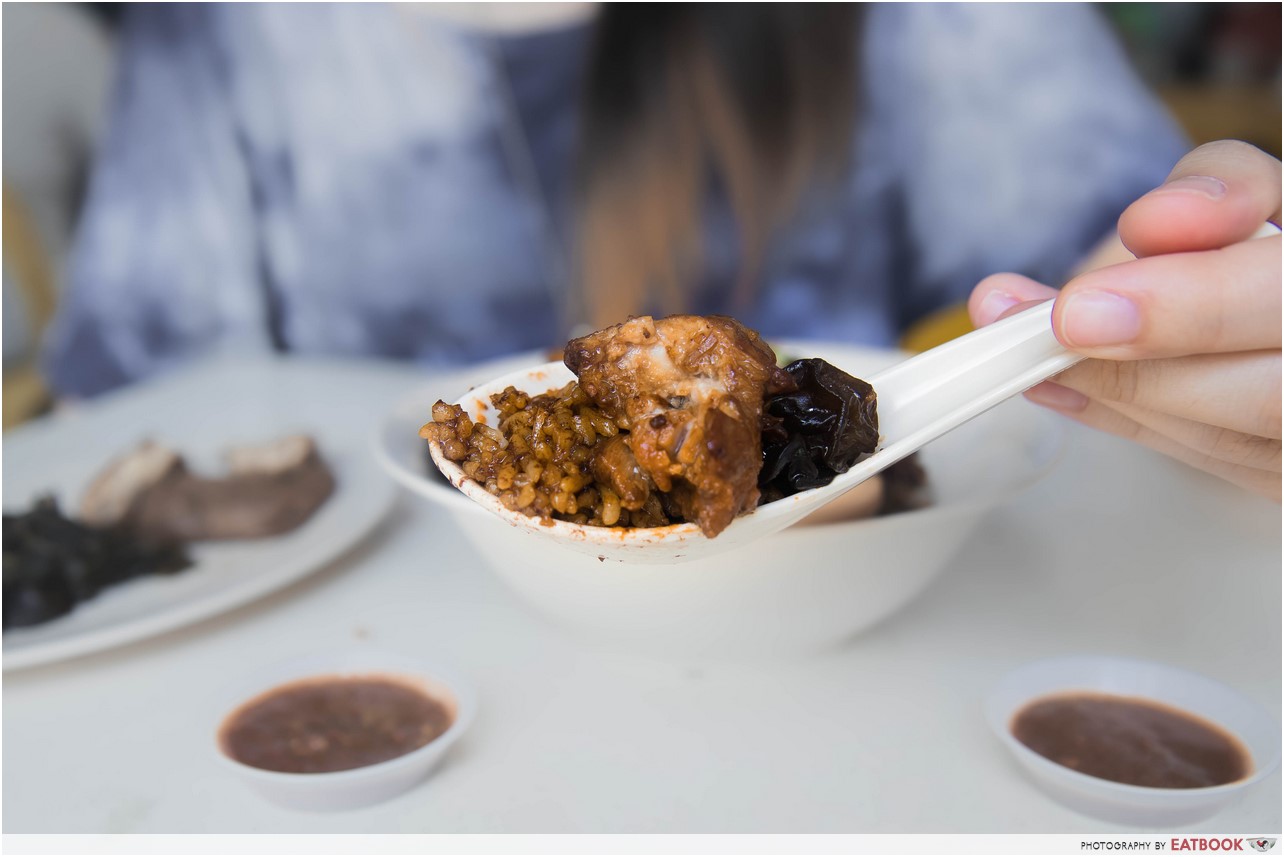 The white grains were distinct and firm, and there was just enough braising gravy to flavour it. Pairing my lor bak with a spoonful of rice balanced out the saltiness of the meat.
While I initially wished the egg was more deeply marinated with braising sauce, I realised the meal was already savoury enough. The black fungus was crunchy, and served as a refreshing contrast to the rest of the ingredients. I'm used to having braised pork cooked with black mushrooms, so this was different but pleasant. Even though the portion initially seemed small, it filled me up well at the end.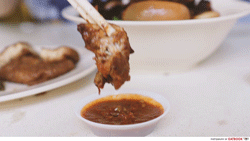 Dabbing my meat into chilli sauce was delightful. It hit my tongue with a sharp spiciness, and had a hint of zest that easily cut through the strong savoury flavours of my meal. Mr Lorbak's house-made sauce was inspired by Thai chilli and has lime juice added to it.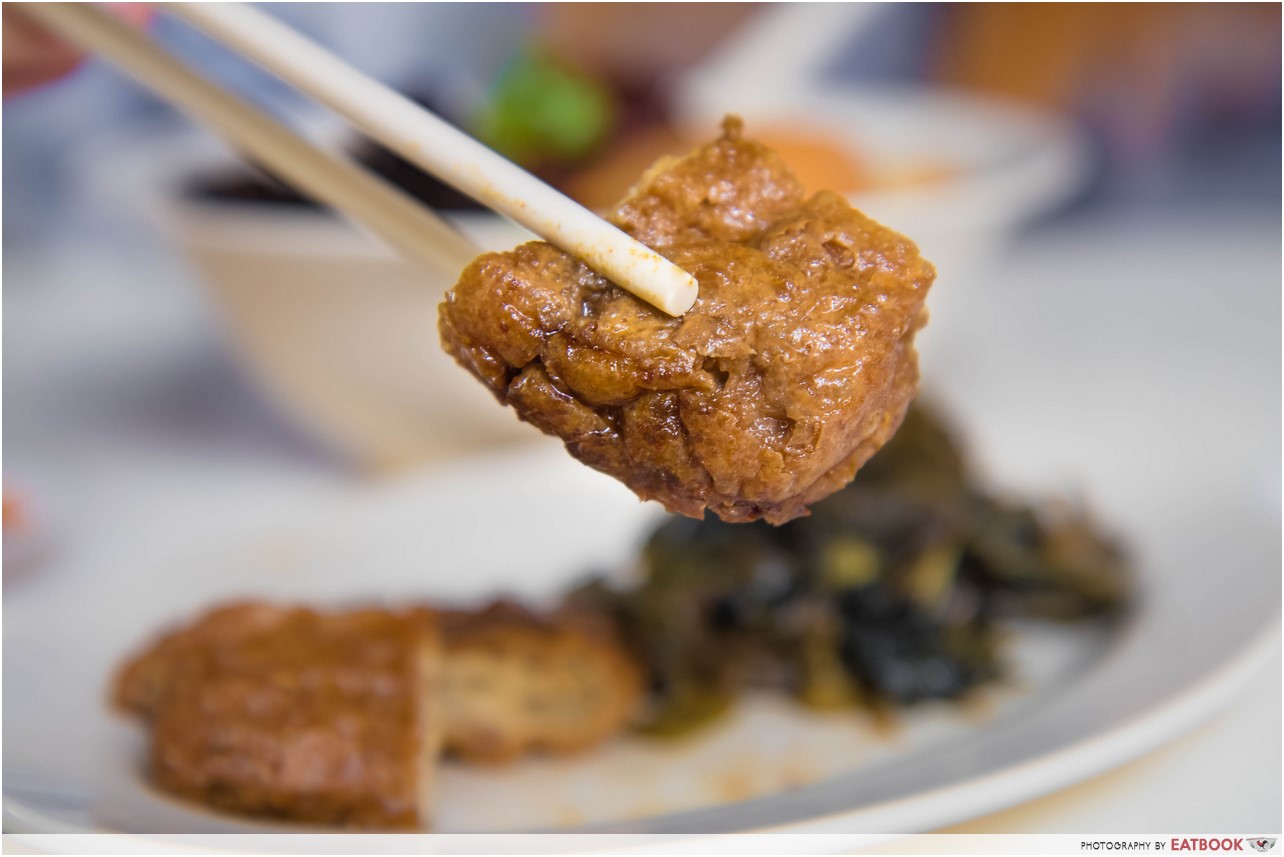 The stall also offers Braised Tau Pok, Braised Mushrooms, Preserved Vegetables, and Soy Braised Peanuts as add-ons for $0.50 each.
My order of Braised Tau Pok and Preserved Vegetables were served in a separate plate. A piece of tau pok was cut into four pieces, and was juicy, and slightly chewy.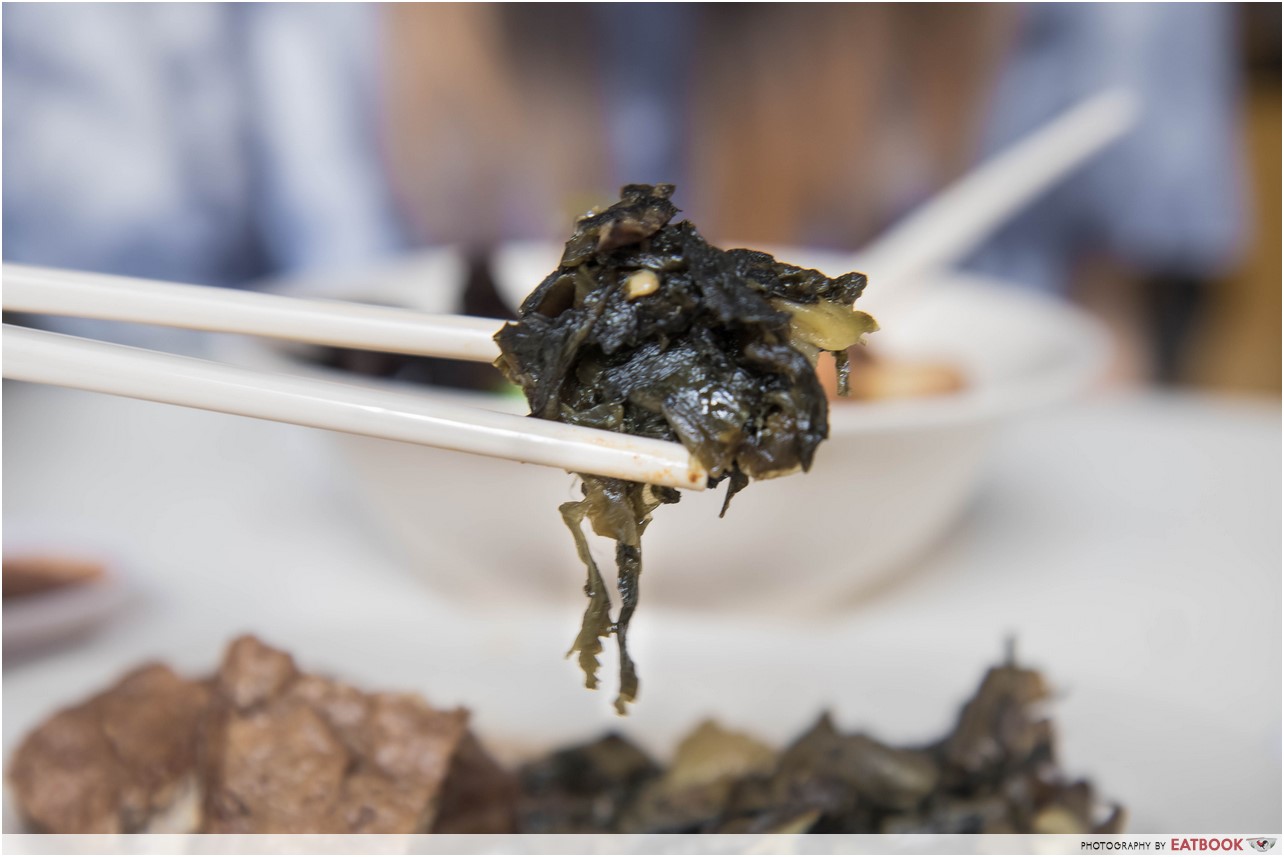 The preserved vegetables were lightly savoury and not pungent. I enjoyed pairing each mouthful of pork and rice with its crunchiness.
Ambience at Mr Lorbak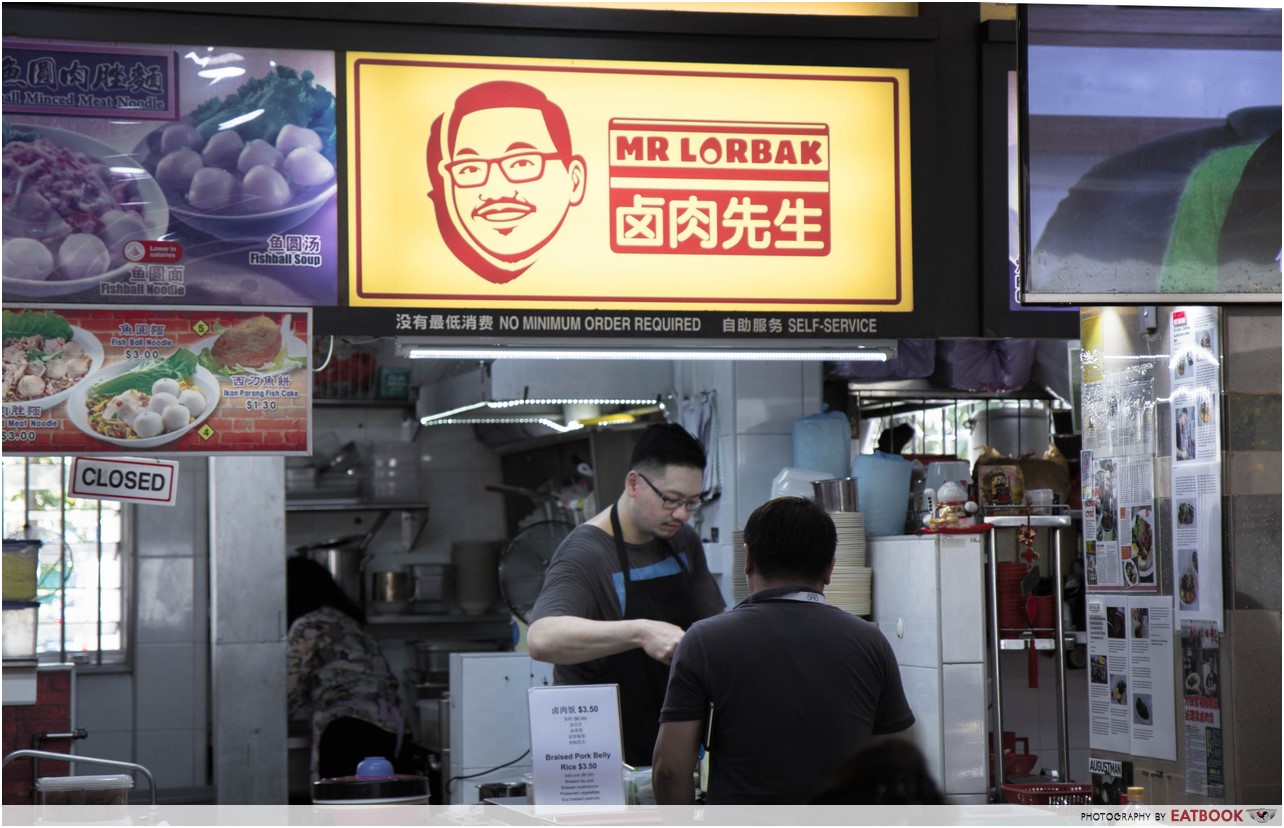 Mr Lorbak is located in Ubi, and it is the brightest stall in the coffee shop. With a face on a yellow signboard that bears a close resemblance to William, it's easy to find. It's clean and shares a unit with a fishball noodle stall. William was friendly and approachable in a way that added to the homeliness of the experience.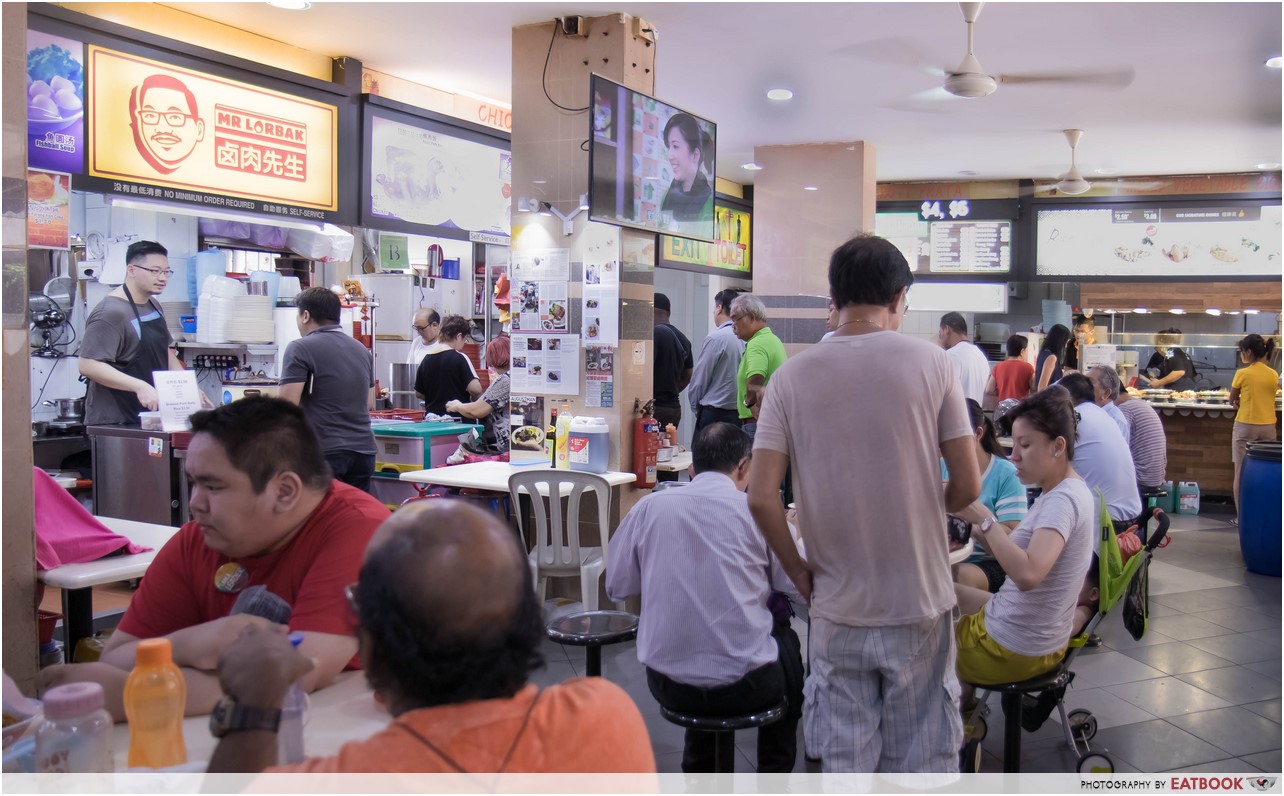 Customers started arriving once Mr Lorbak opened for business when we visited for lunch on a weekday. The kopitiam wasn't crowded but the seats were filled with office workers. It was slightly stuffy until a slight breeze picked up.
The verdict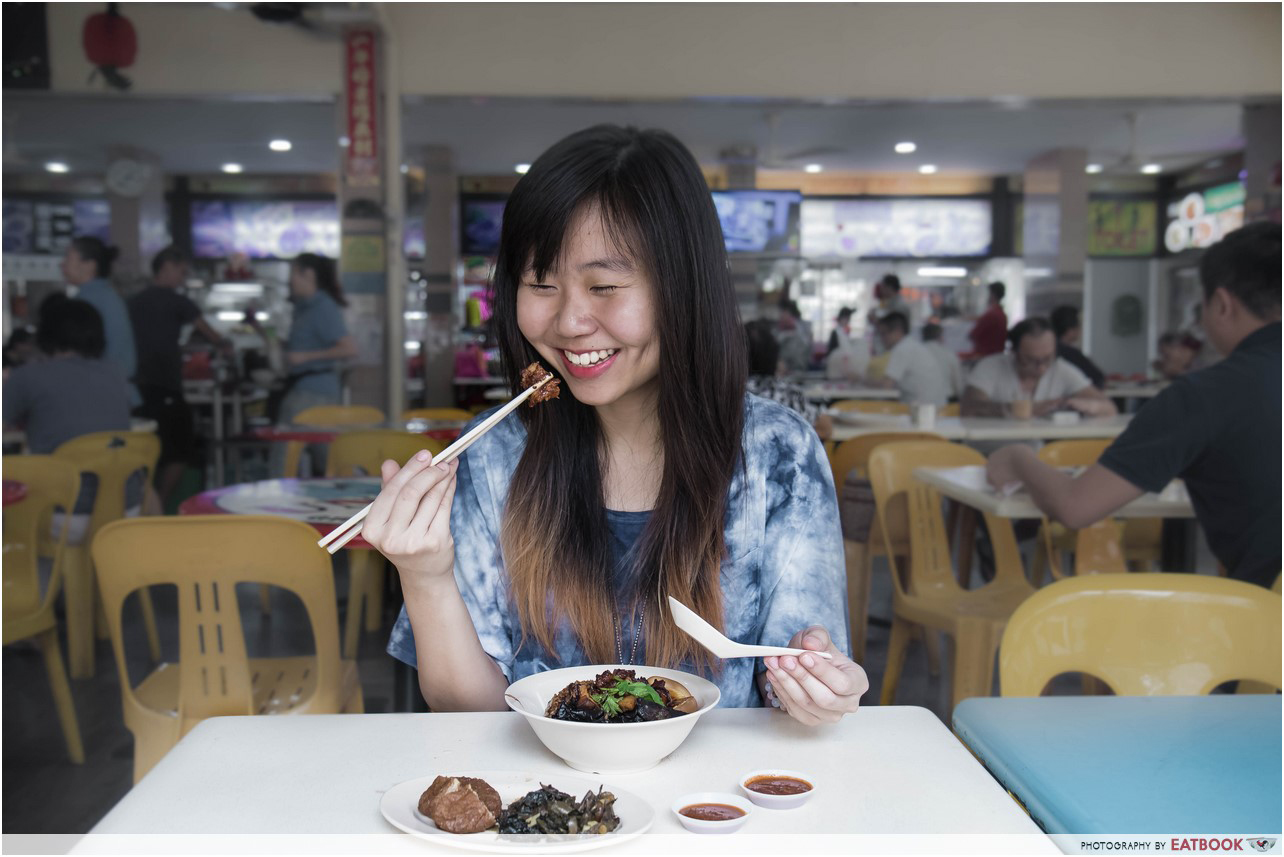 Lor bak is one of those dishes that many of us would compare to our mother's cooking. That said, it's not easy to prepare, and most of us probably don't get to enjoy it often at home. I like the idea of how Mr Lorbak uses a family recipe and focuses on making what looks like a simple meal feel satisfying. It's certainly a bowl of warmth I would like to tuck into if I'm in the area. For more cheap and good braised pork rice, check out Five Ten and Eat 3 Bowls!
Address: 350 Ubi Avenue 1, #01-947, Ubi 350, Singapore 400350
Opening hours: Daily 11am to 7pm
Tel: 9226 2417
Mr Lorbak is not a halal eatery.
This is an independent review by Eatbook.sg.
Summary
Pros
– Affordable
– Staff speaks both English and Mandarin
– Friendly and approachable owner
– Fast service
Cons
– Inconvenient location
Recommended Dishes: Braised Pork Rice ($3.50), Preserved Vegetables ($0.50)
Operating Hours:
Daily 11am to 7pm
Tel:
9226 2417
Address: 350 Ubi Avenue 1, #01-947, Ubi 350, Singapore 400350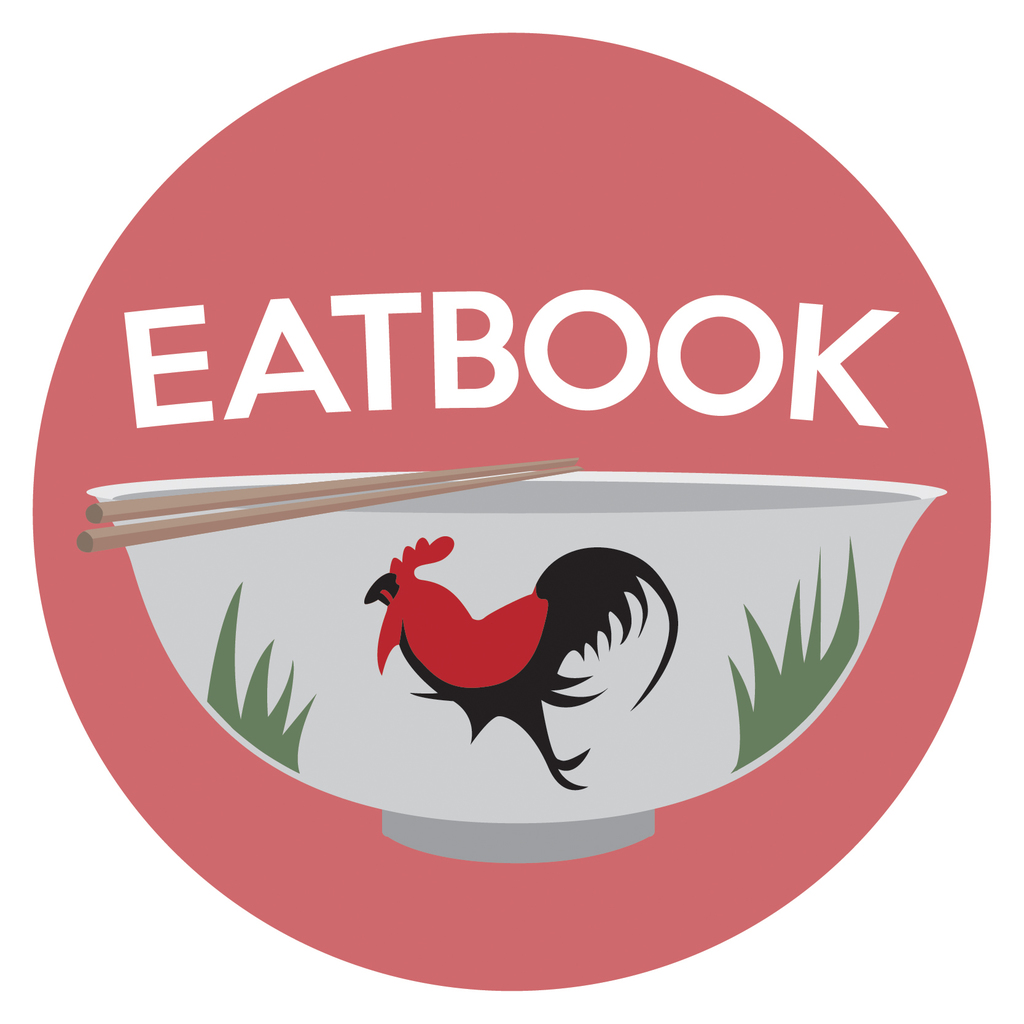 Drop us your email so you won't miss the latest news.