Jin Xi Lai Mui Siong Minced Meat Noodles has new Ubi outlet
Jin Xi Lai Mui Siong Minced Meat Noodles is a very popular bak chor mee stall in Singapore. Its flagship along Veerasamy Road and their other outlets in Tampines and Beauty World have perpetual crowds round the clock clamouring to get their BCM fix, but those three may not always be the most convenient eateries to visit for those who don't live nearby.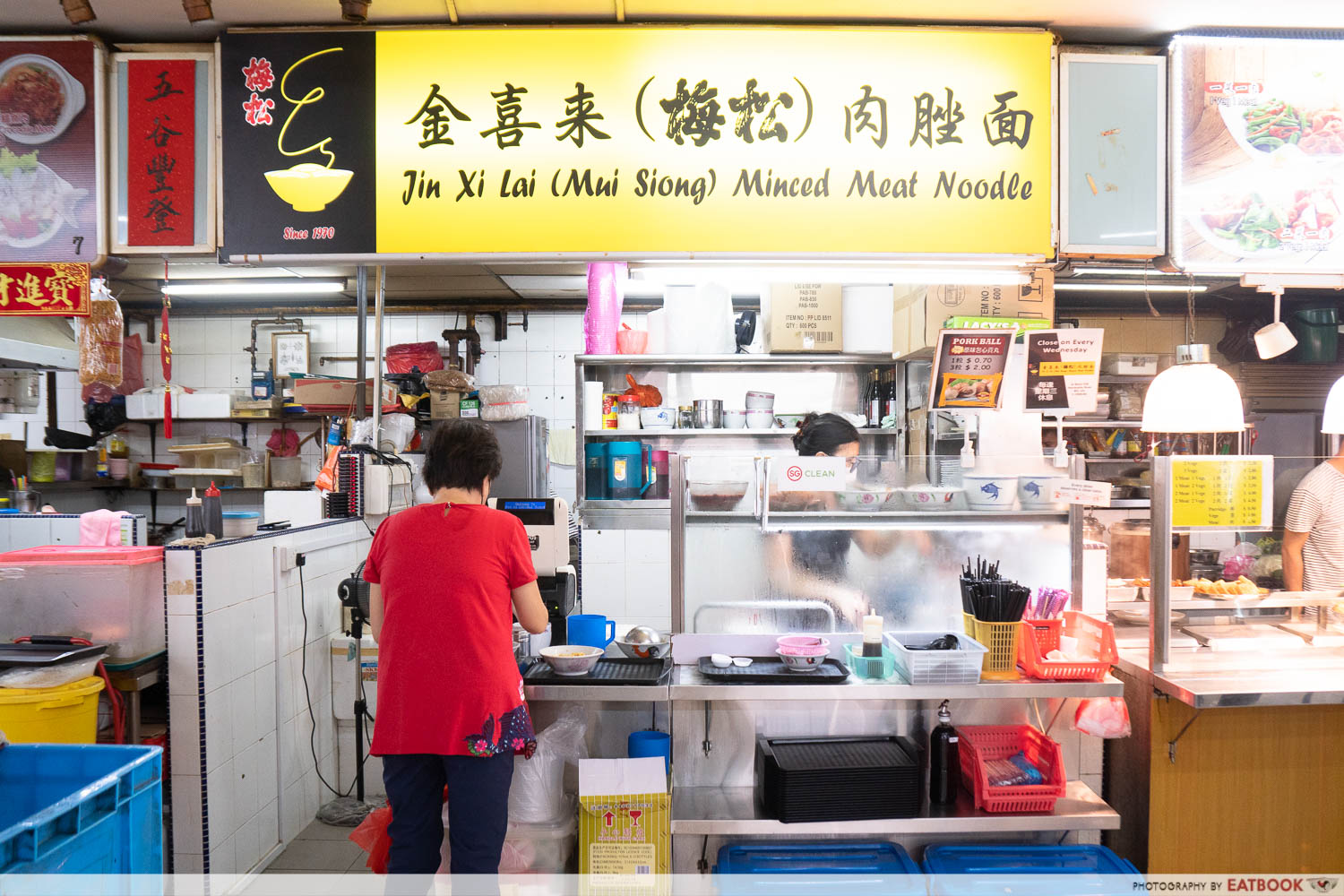 If you happen to work or stay near Ubi, rejoice, as Jin Xi Lai Mui Siong Minced Meat Noodles has announced that their new branch in Ubi is now in full operation.
Jin Xi Lai Mui Siong Minced Meat Noodle Review: 50-Year-Old BCM Stall With Pork Liver Soup
Located in the Recess Time Foodcourt at Ubi Avenue 4, Jin Xi Lai Mui Siong Minced Meat Noodles' Ubi outlet promises to have all their beloved bestsellers on the menu.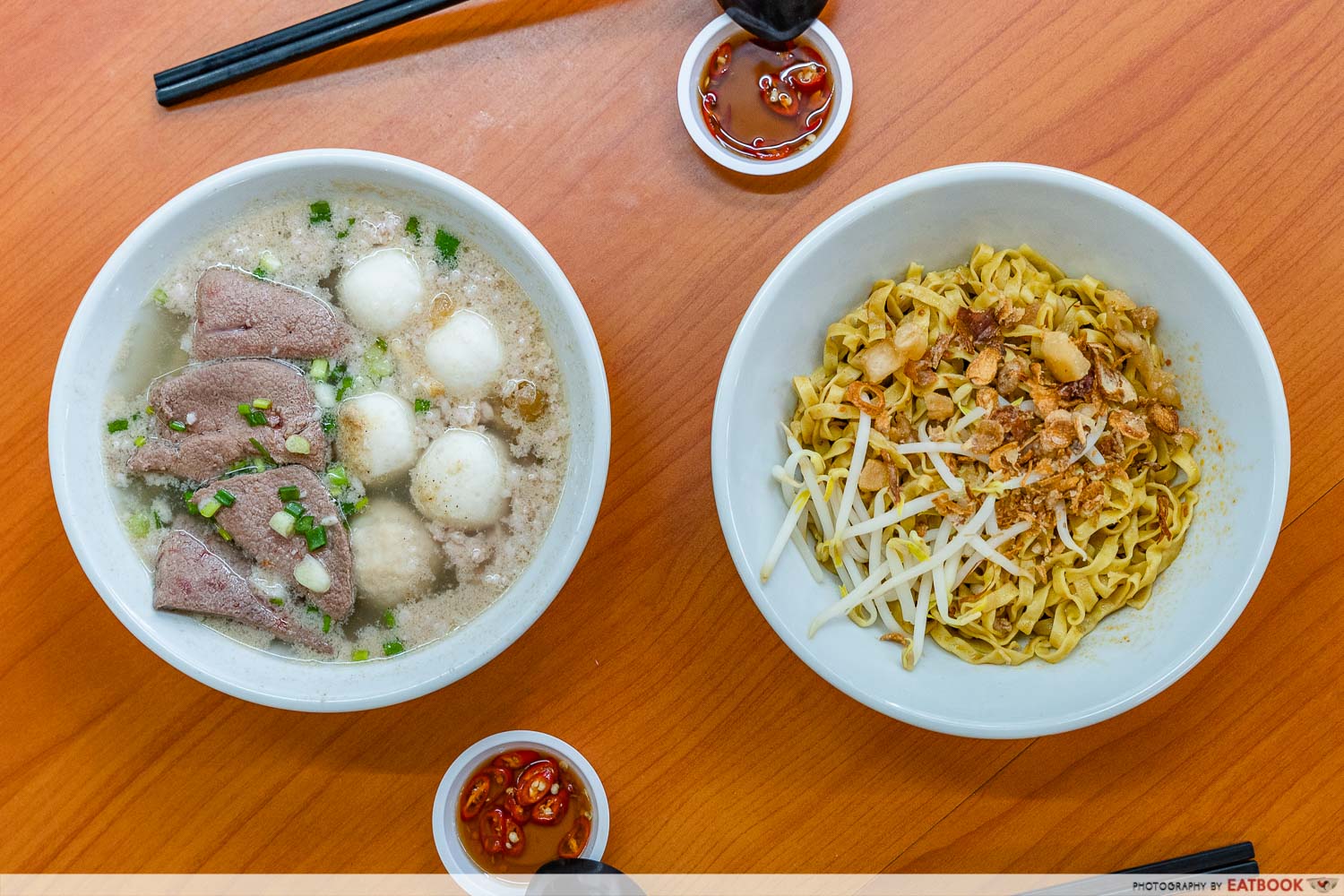 For those who've not tried Mui Siong's bak chor mee, then here's what to expect: the stall is most well-known for their 50-year-old bak chor mee recipe, with a vinegary house-made sauce, and puffs of pork lard as garnish.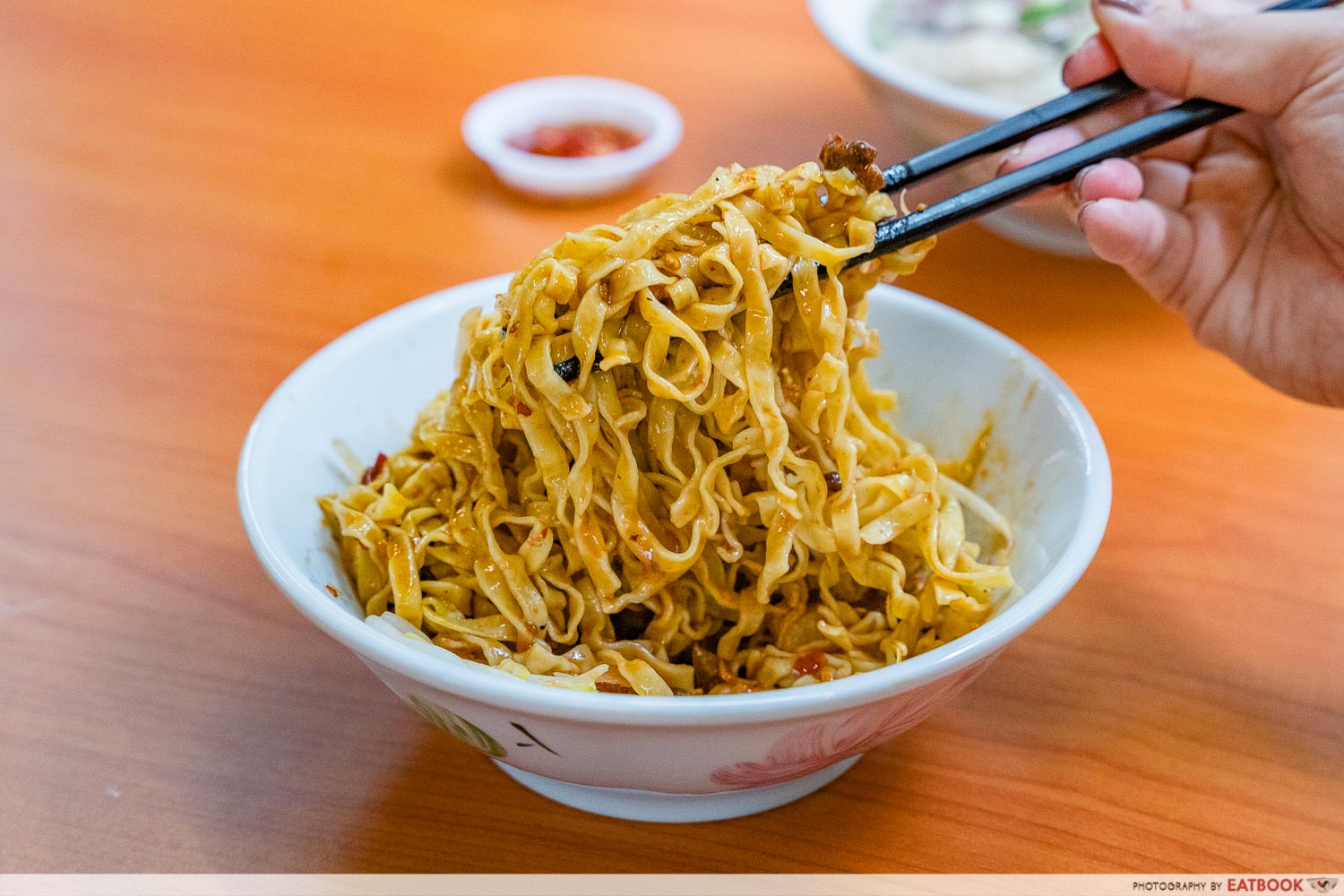 Priced from $4, a serving comes with their famous soup that is slow-cooked from tau gey and pork bones, so it's rich, laced with collagen, and super slurpable.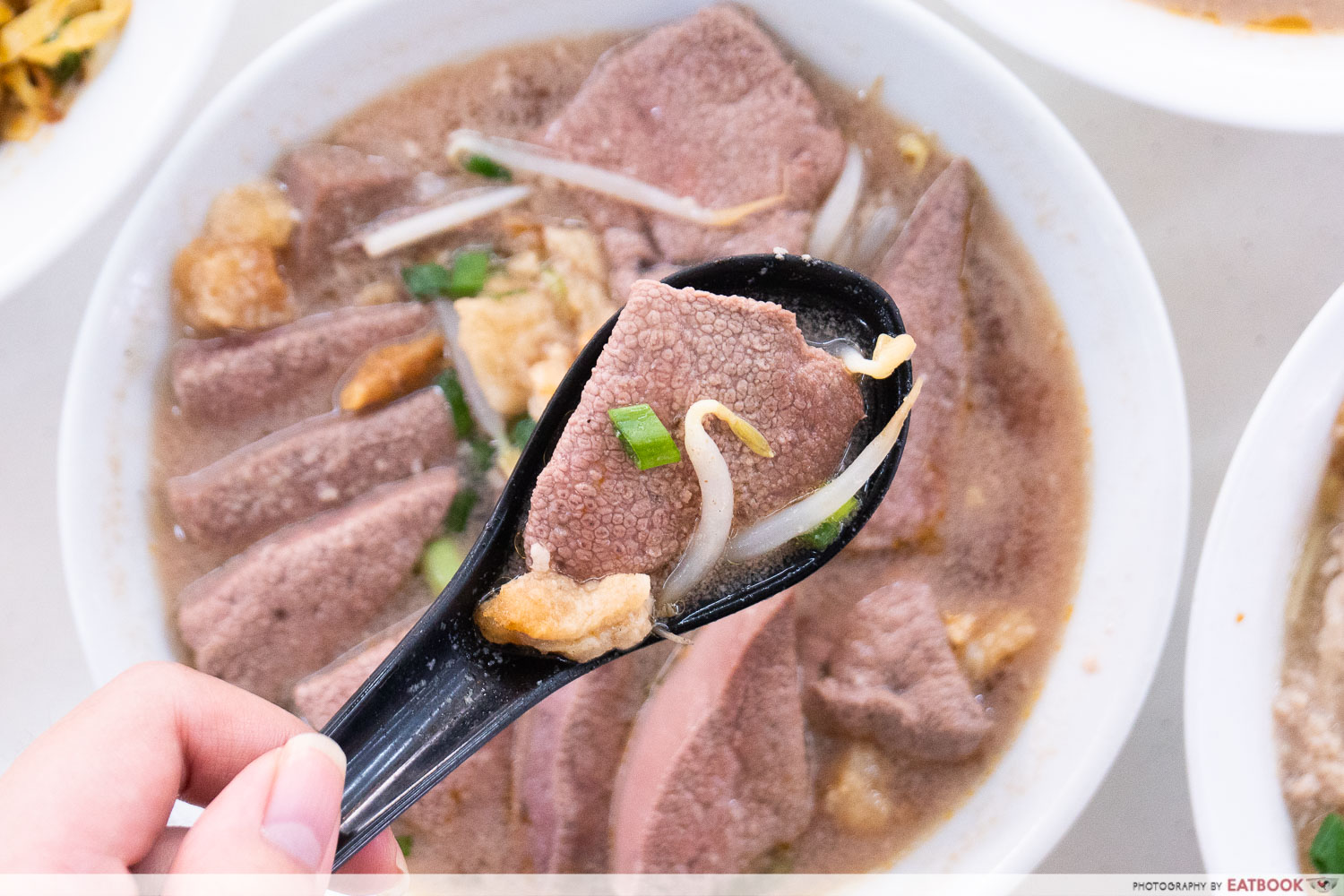 Each portion comes with fishballs and Fuzhou stuffed fishballs, but you can add on liver ($1), and pork balls ($2) too. We definitely encourage you to do the latter, as the way the liver is cooked here is truly one-of-a-kind—still tinged slightly pink, each piece is tender, with just a bit of bite.
For other bak chor mee stalls to visit, check out our best bak chor mee guide. Otherwise, there's also our Chun Seng Noodle House review, where we dine at a BCM stall that serves their signature dish with lor bak, made from a 100-year-old recipe.
Address: 152 Ubi Avenue 4, Singapore 408826
Opening hours: TBA
Website
Jin Xi Lai Mui Siong Minced Meat is not a halal-certified eatery.
10 Best Bak Chor Mee In Singapore Ranked—Tai Hwa, Tai Wah, Seng Kee And More