Muyoo in Yishun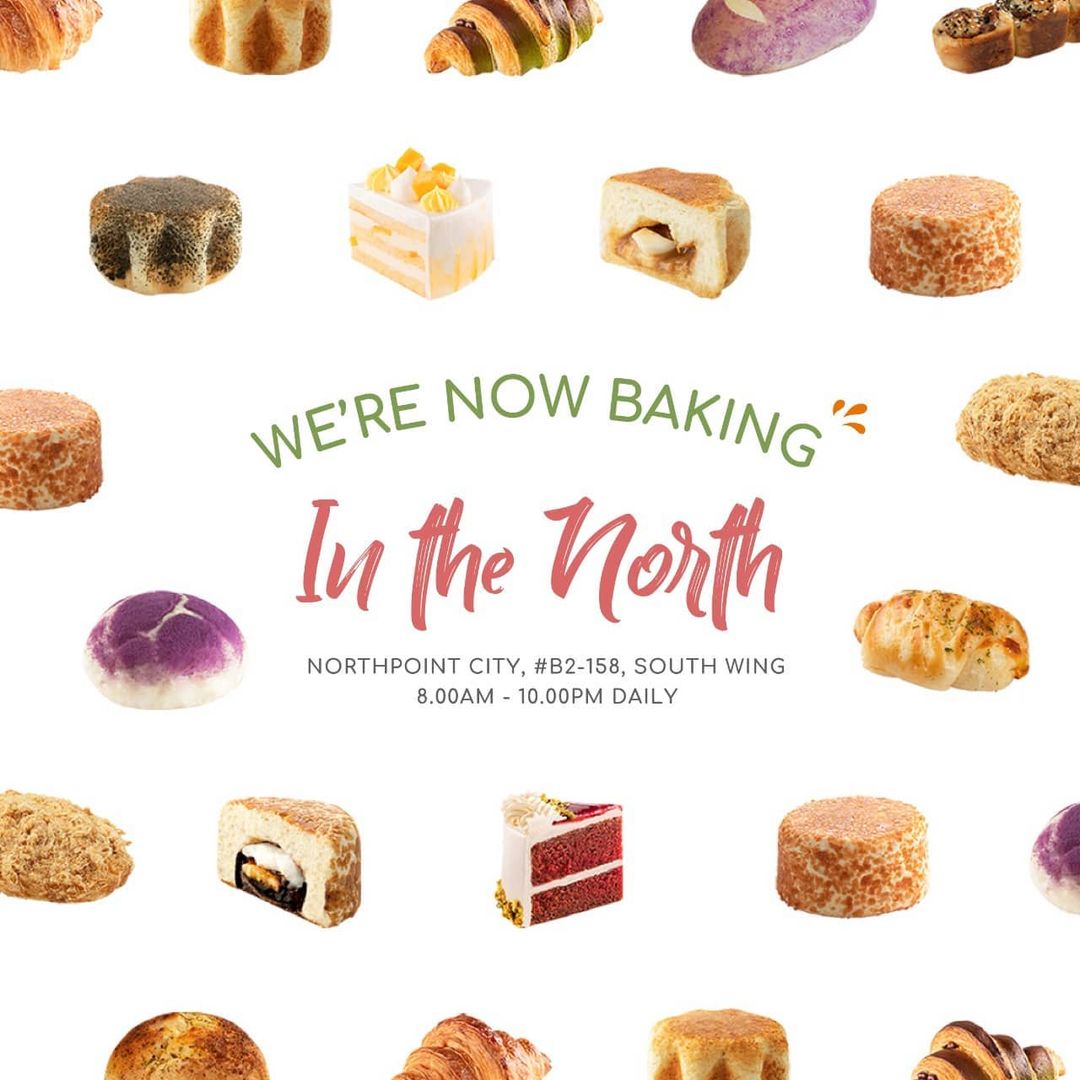 Image credit: @muyoosg
Made popular for their QQ mochi bun series, Muyoo is bringing their high-quality bakes to Yishun with their newest outlet in NorthPoint City. This will be their third branch in Singapore, following their two other outlets in Changi City Point and Jurong Point. 
MuYoo Review: Mochi Bread Bakery With Flavours Such As Black Sesame, Chocolate Banana, And Earl Grey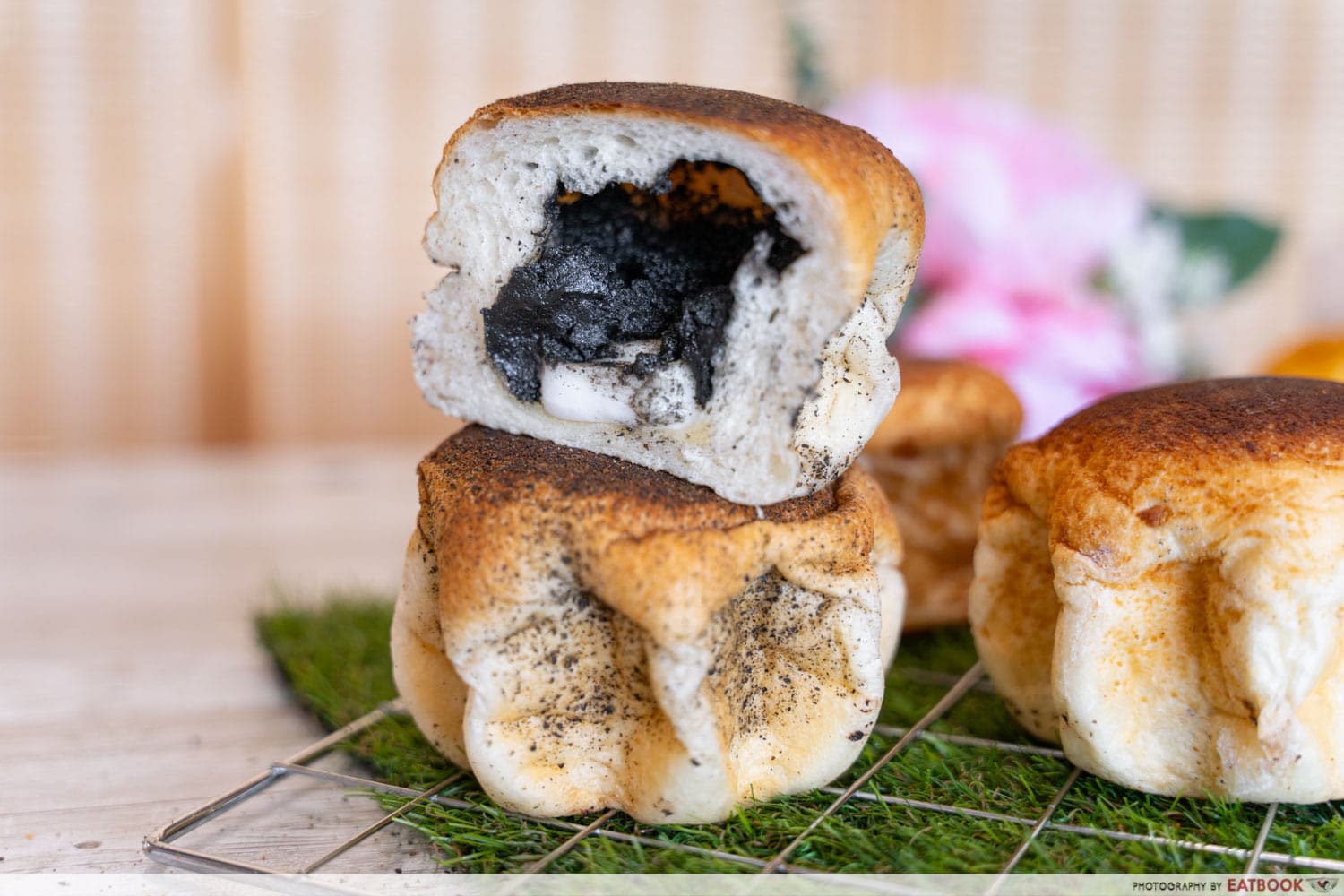 Go straight for their best-selling Black Sesame Mochi ($2.80) that features an earthy black sesame paste with a dollop of mochi nestled on the bottom of a fluffy bun. Prepare your camera for the sick mochi pull shot as you tear this bun apart.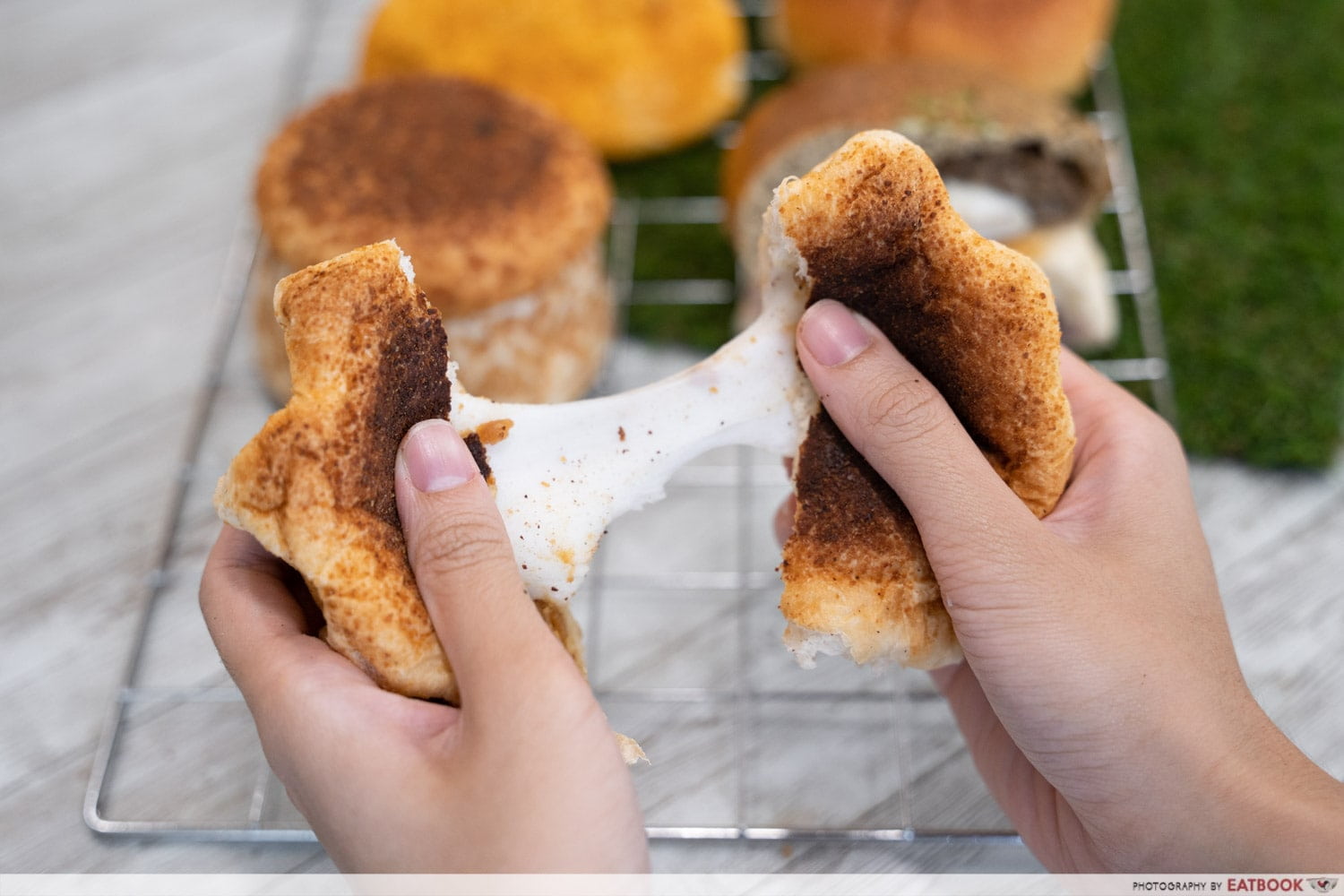 There is also the Peanut Mochi ($2.80), which features crunchy peanut filling with an aromatic nutty flavour, as well as a substantial amount of mochi to go along with it. Opt for this bun if you are looking to indulge in a sugary delight, as there are sugar bits incorporated within the coarse peanut filling.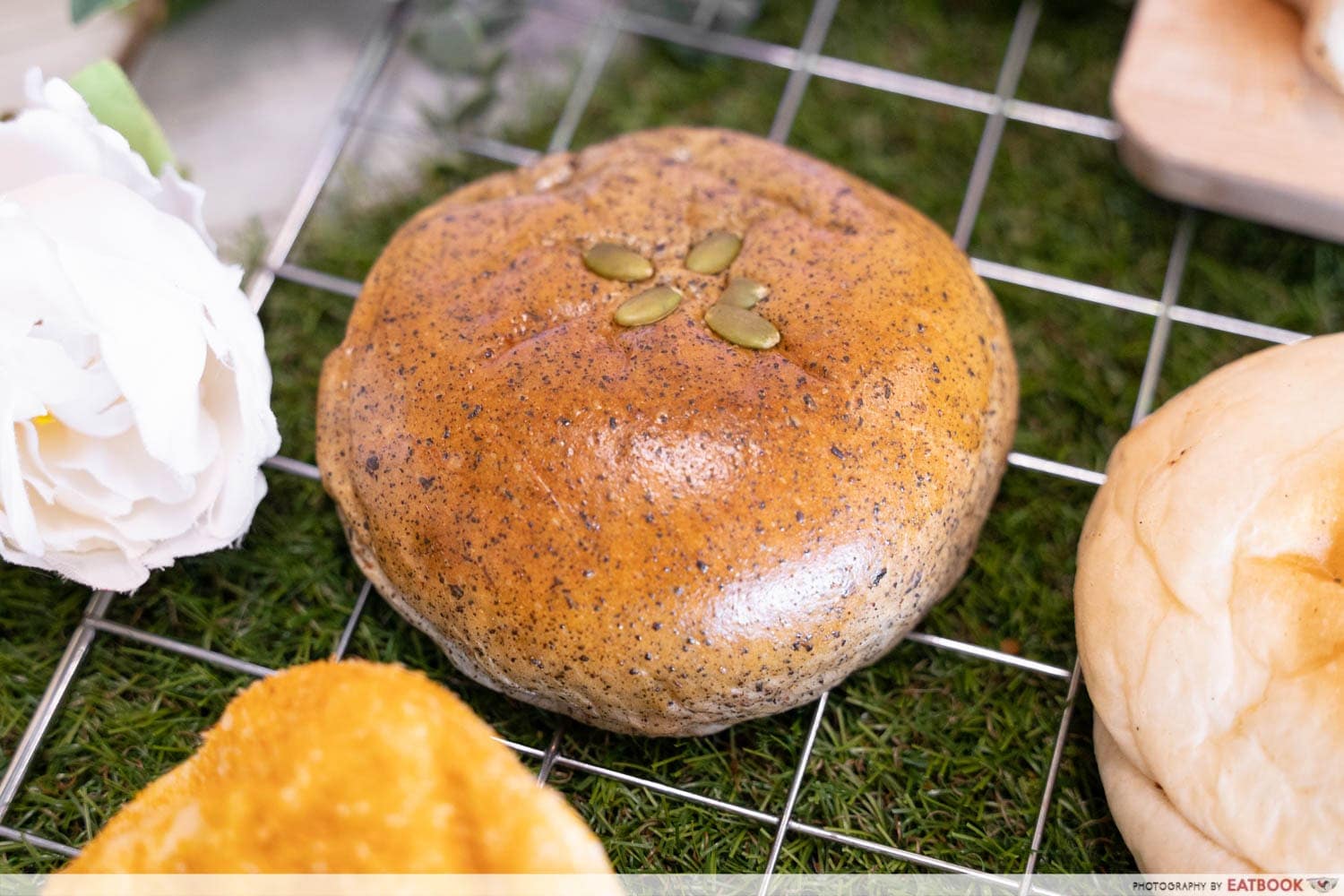 If you're a fan of tea flavours, you should go for the QQ Earl Grey Custard ($2), perfumed with strong earl grey notes, both in the filling and the dough. The custard is smooth and creamy, while the sunflower seeds add a slight crunch, giving this bread a good variety of textures.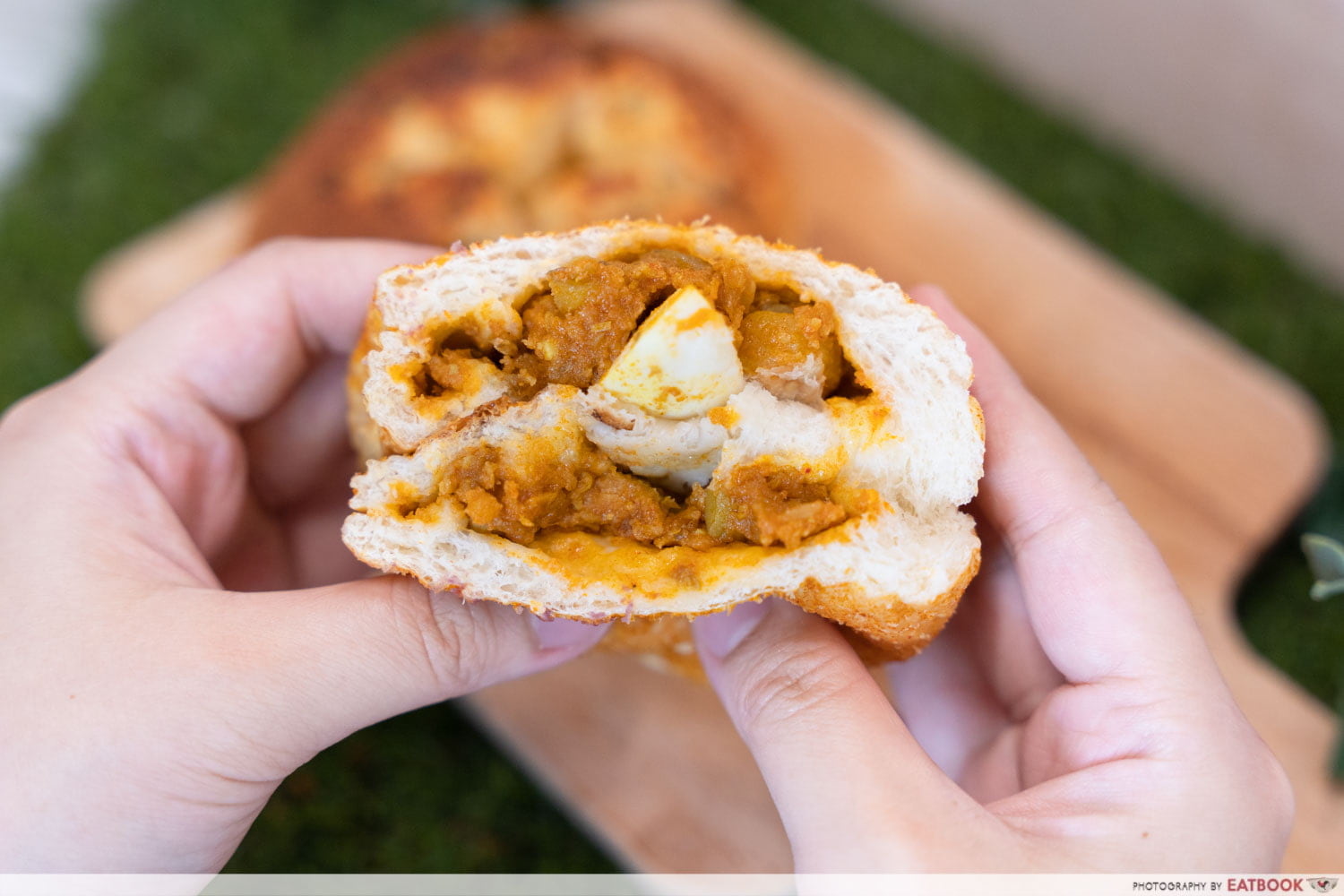 For something more savoury, try the Curry Egg Bun ($2) that comes with generous chunks of well-cooked potato, and hard-boiled egg pieces. Tasting similar to Japanese curry, the curry paste in this bun boasts a kick of spice and a slight hint of sweetness.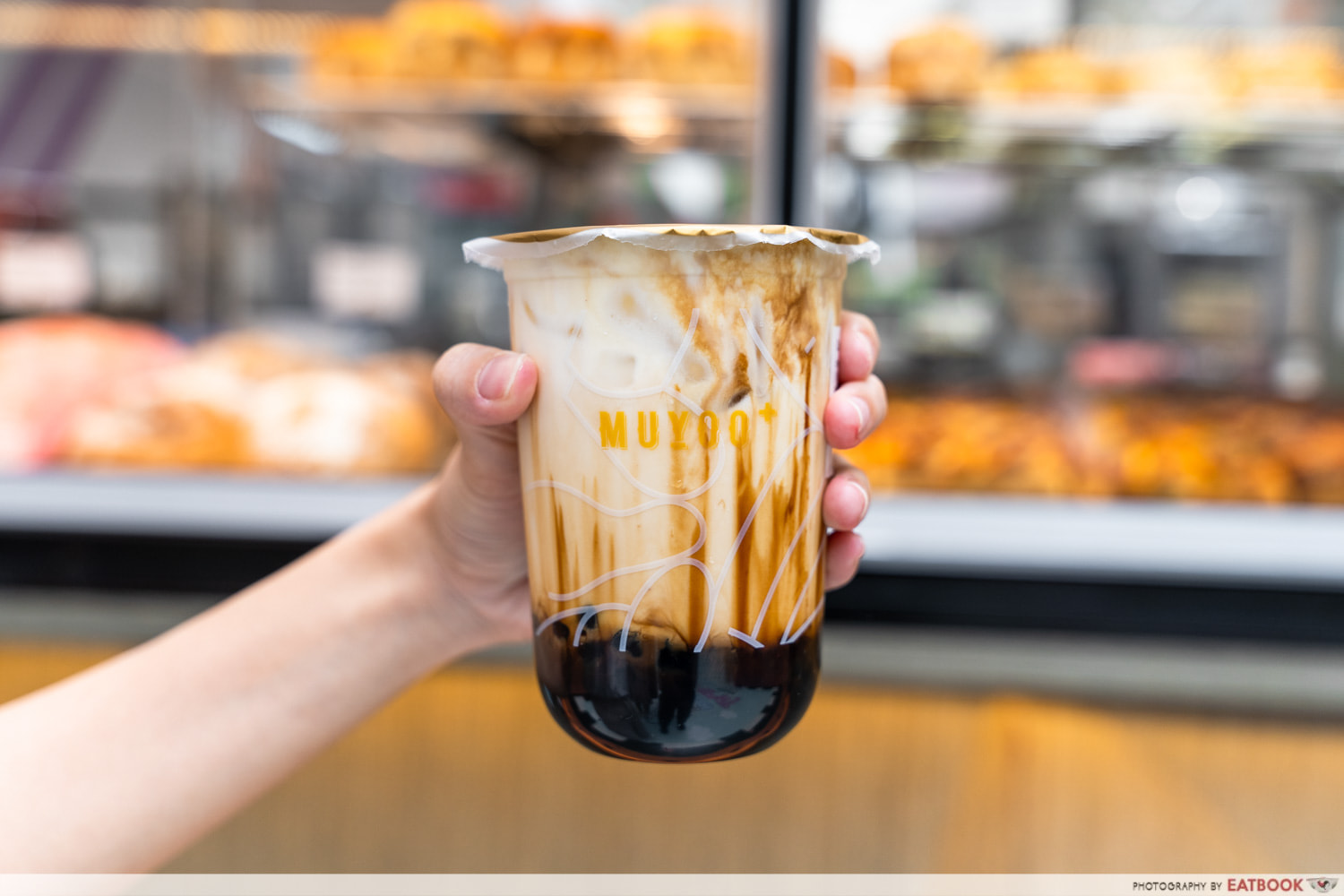 Although branded as a bakery, they also offer drinks here at Muyoo, including bubble teas such as their Cheesy Brown Sugar Pearl ($5.50). This drink features a brown sugar-infused milk topped with a layer of savoury cheese foam, and a heaping portion of QQ pearls. Opt for the "less sugar" option as the brown sugar pearls are rather sweet on their own. 
Mei Kee Bakery Review: Bakery in Yishun With Orh Nee Tarts, Coffee Tau Sar Piah And More
For more food in the area, check out our Mei Kee Bakery review for orh nee tarts, coffee tau sar piah and more! Alternatively, there is also our Apam Balik Wak Power review for pancakes filled with oreo, chocolate as well as other unique toppings. 
Address: 930 Yishun Avenue 2, Northpoint City, #B2-158, Singapore 769098
Opening hours: Daily 8am to 10pm
Website