One Michelin-starred Nakiryu at Plaza Singapura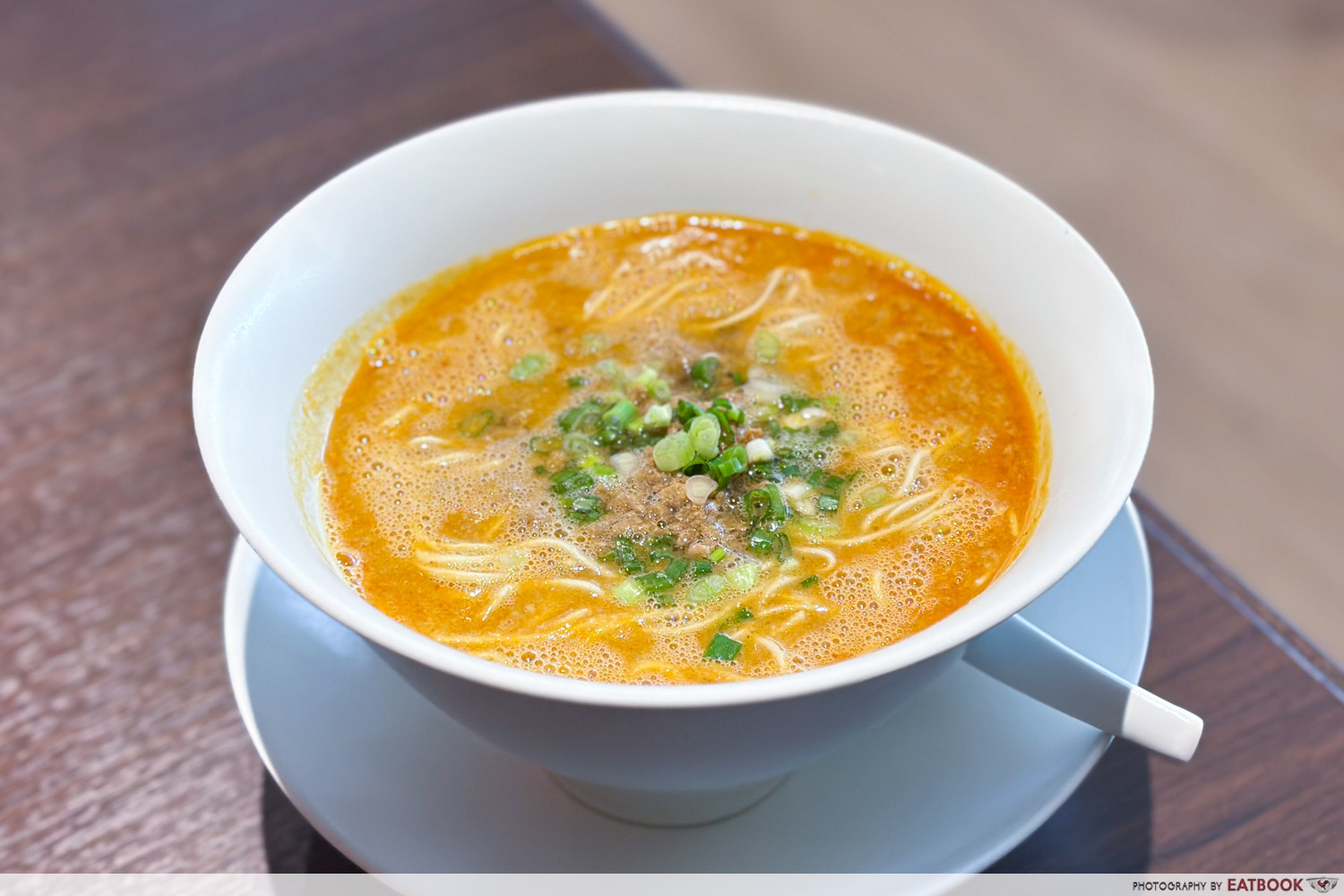 Fans went crazy when one Michelin-starred ramen eatery Nakiryu launched their famous dandan noodles in cup form at convenience stores in Japan, and I will admit that I too am guilty of hunting down and carrying 10 bowls home to enjoy. Here's some good news if you're not headed to Japan anytime soon: the ramen shop, AKA the real deal, is finally open at Plaza Singapura!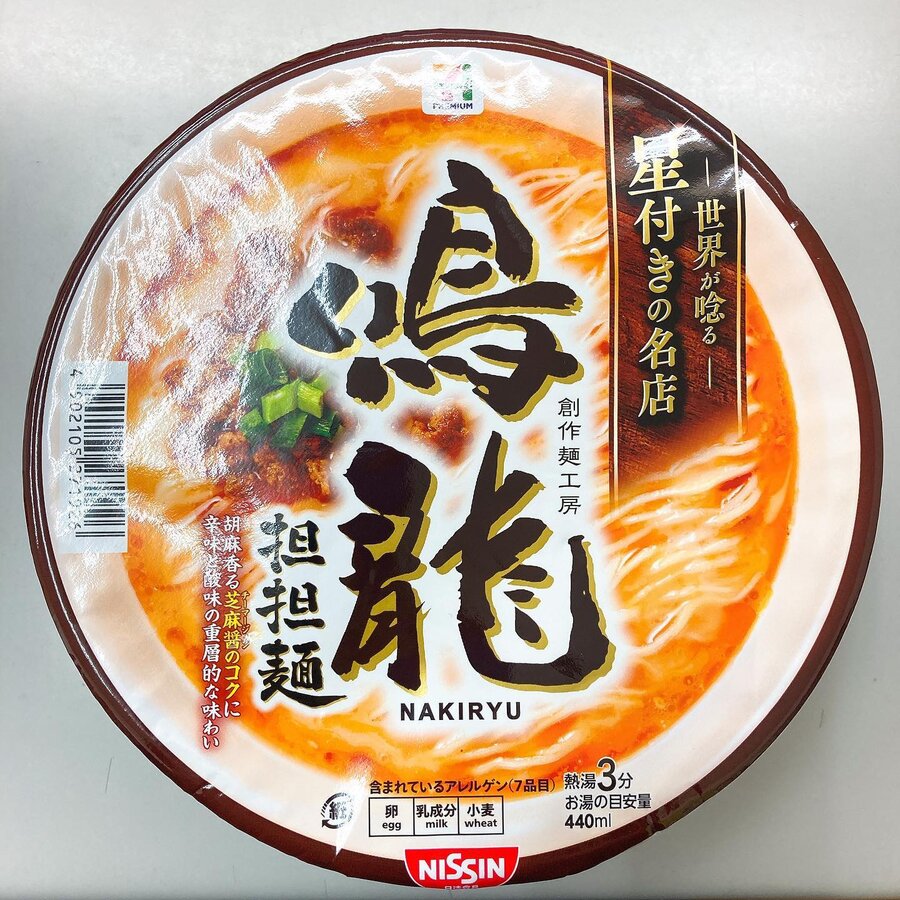 Image credit: @mogumogu.wrb
This is Nakiryu's first-ever overseas outlet, and the only other store in the world, apart from the OG 10-seater restaurant in Tokyo. Fret not about the wait for a table here, because their Plaza Singapura store seats a total of 75!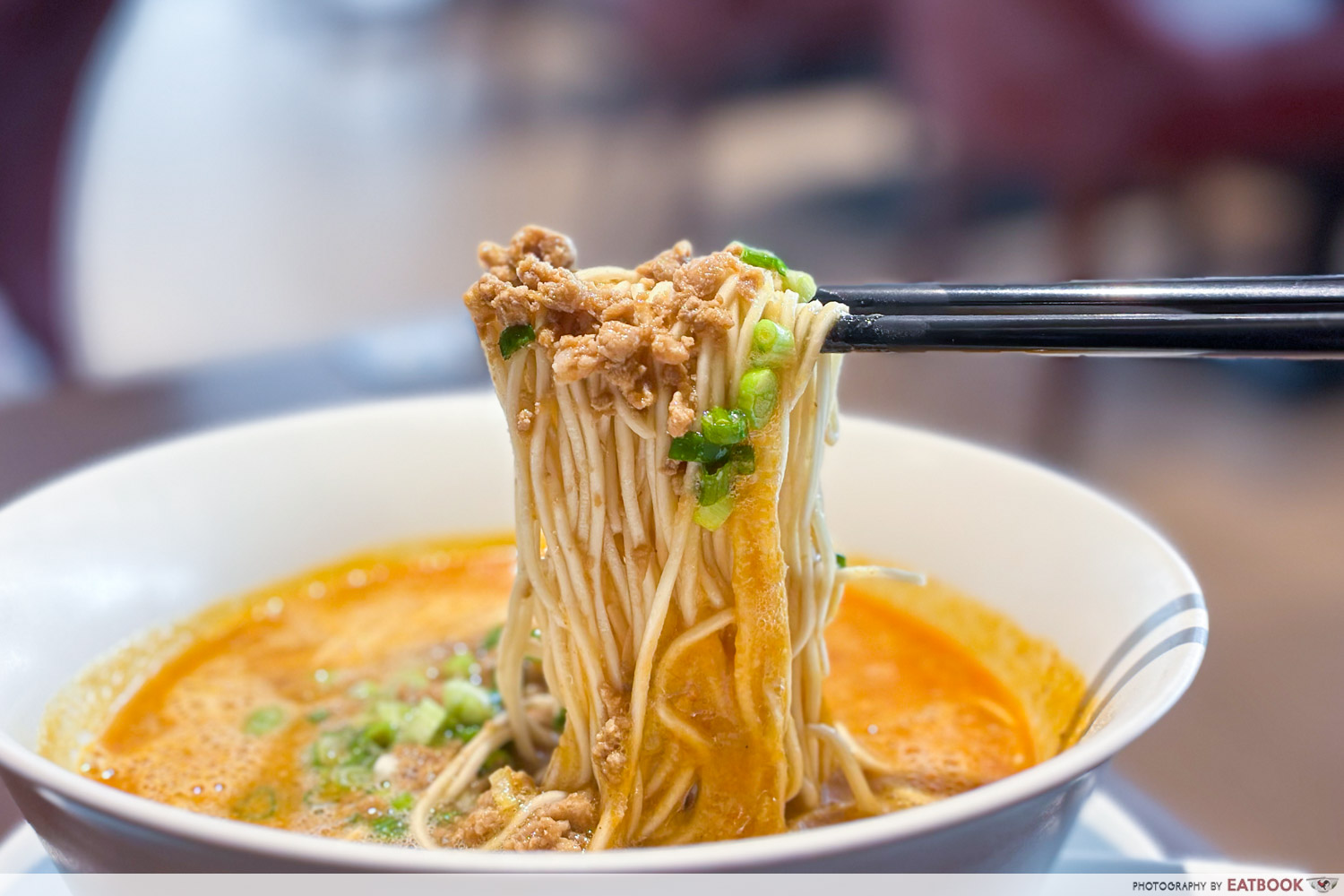 If you're not familiar with the brand, Nakiryu is famous for their dandan noodles, inspired by the spicy Sichuan version. They have held on to their Michelin star since they won it in 2017; the only other ramen shop with this claim to fame is Tsuta, who was awarded theirs in 2015.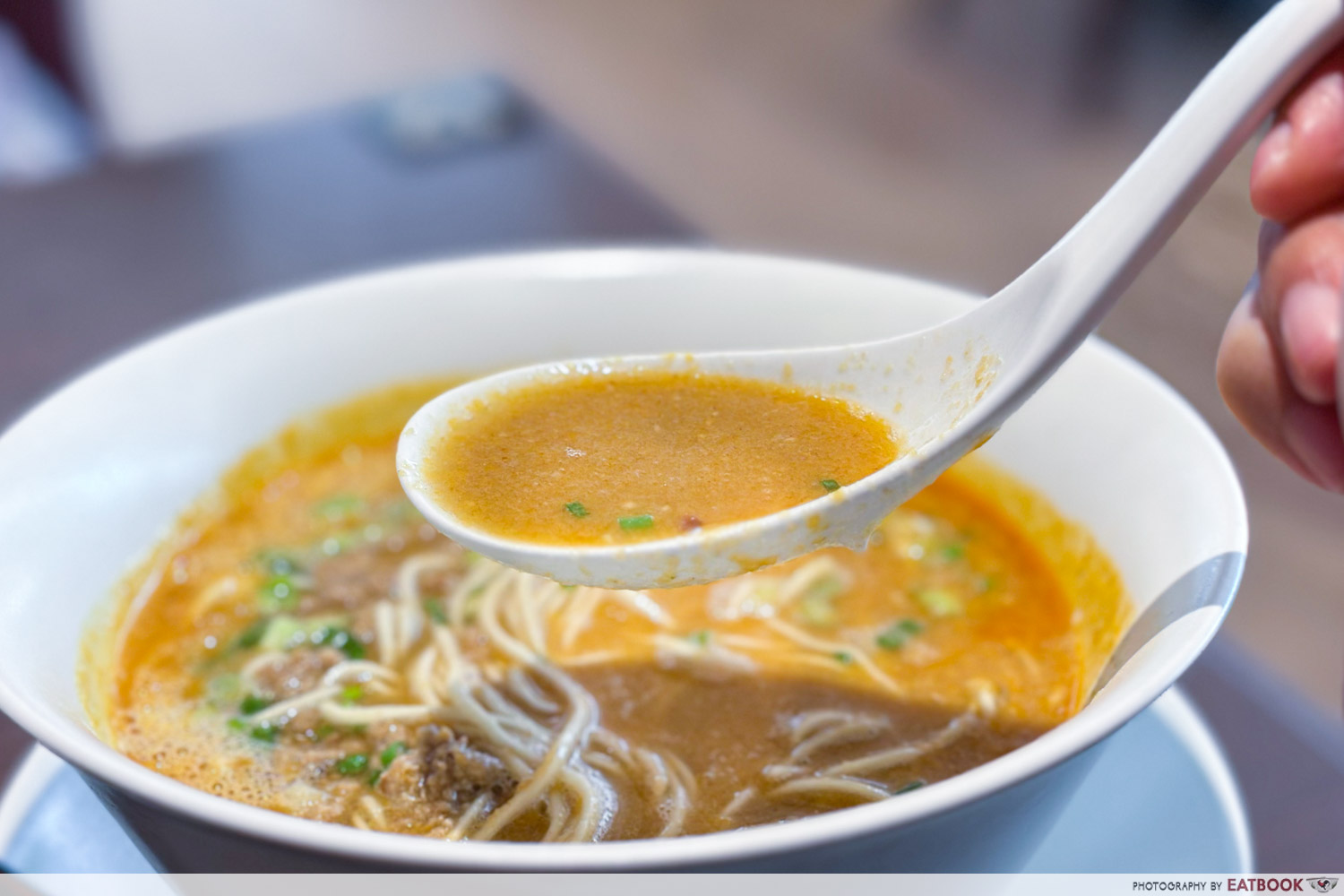 At their Tokyo store, each customer is only limited to a single order of ramen, since only limited bowls are prepared daily. Their signature, of course, is Tan Tan Men ($15.90). Alternatively, there's Hot and Sour Soup Ramen ($15.90), AKA 酸辣面 (suān là miàn).
The magic behind their tantanmen is said to be the broth, which is steeped with a whole chicken, beef bones, oysters, and kombu, then mixed in with locally produced sesame paste, and chilli oil. Then, it's cut through with black and apple vinegar. Do note that the Tan Tan Men only comes with minced meat, though you can add on three slices of Cha Shu for $3.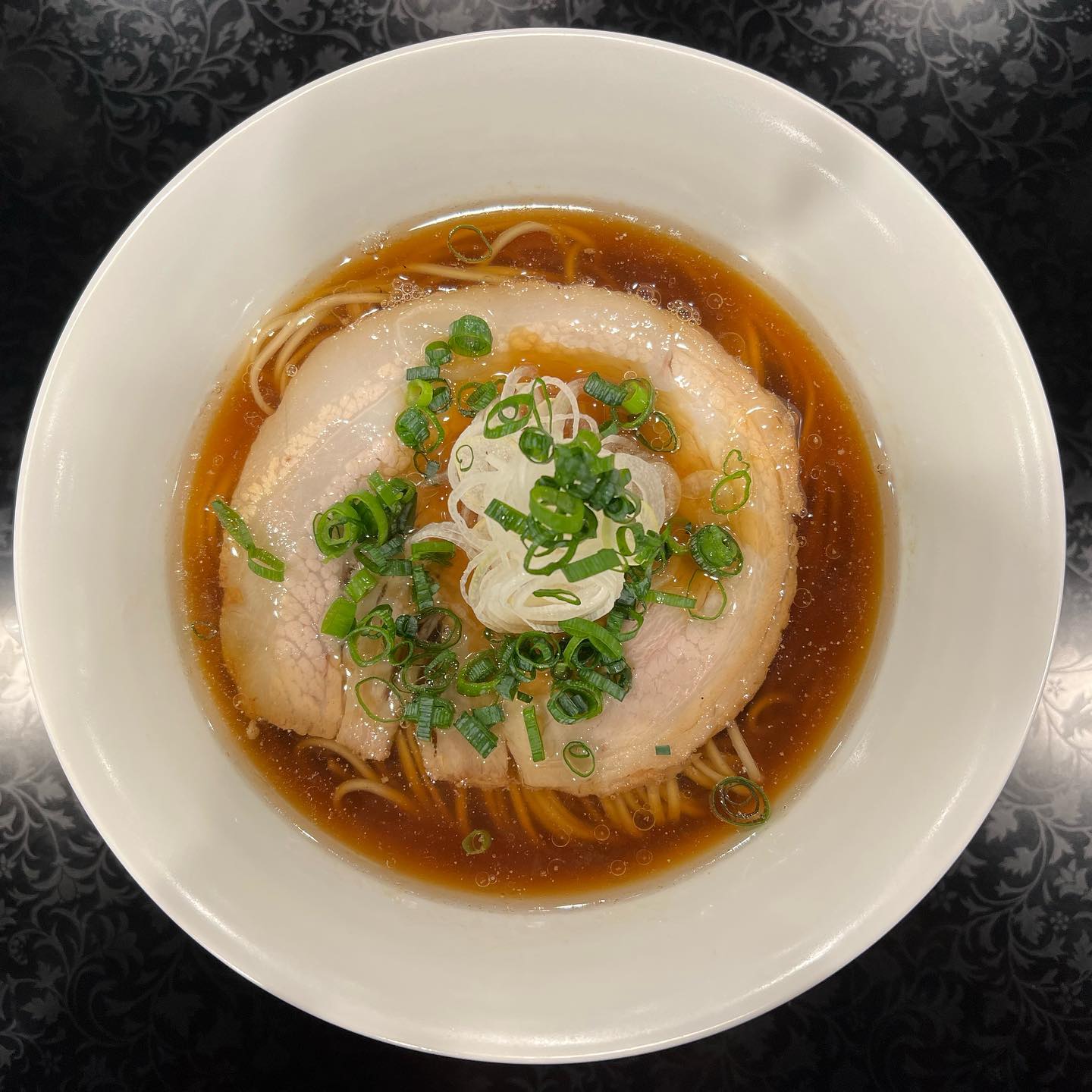 Image credit: @ramen_hiro
Next is Nakiryu's Shoyu Ramen ($14.90), where the soup base is meant to be a blend of multiple soya sauces, giving it its rich flavours, and Shio Ramen ($14.90), AKA ramen in a clear, salt-based broth. None of the bowls comes with Half Boiled Egg ($2), or seasoned Ajitsuke tamago. You can also order Prawn Wonton Ramen ($17.90), which comes in both shoyu and shio versions.
If you're here with a rice-loving buddy, their rice sets include Salmon Teriyaki Rice Set ($18.90) and Thick Cha Shu Rice Set ($15.90). This Thick Cha Shu is also available a la carte, where 100g is priced at $8.90, alongside other side dishes such as Prawn Wonton Spicy Garlic Sauce ($8.90) and Te-Ba Gyoza ($8.90), where deboned chicken wings are stuffed with gyoza meat filling and deep-fried.
Check out our Plaza Singapura food guide if the queues are too long at Nakiryu. Otherwise, we've got a list of ramen spots to hit up for more Japanese noodles in Singapore!
Address: 68 Orchard Road, #02-35, Plaza Singapura, Singapore 238839
Opening hours: Daily 11:30am to 3pm, 5:30pm to 9pm
Website
Nakiryu is not a halal-certified eatery
Feature image adapted from @tacnical_tokyo and @ryoyaika