---
Nasi lemak-inspired dishes around Singapore
---
The nasi lemak trend has been all the rage, and though I've never been quite fond of the dish, McDonald's Nasi Lemak Burger got to me. Now that it's back, it's got me craving for more non-traditional nasi lemak dishes. Here's a list of places with more nasi lemak-inspired dishes for you to hop on the trend and up your game.
---
1. Wildseed Café

---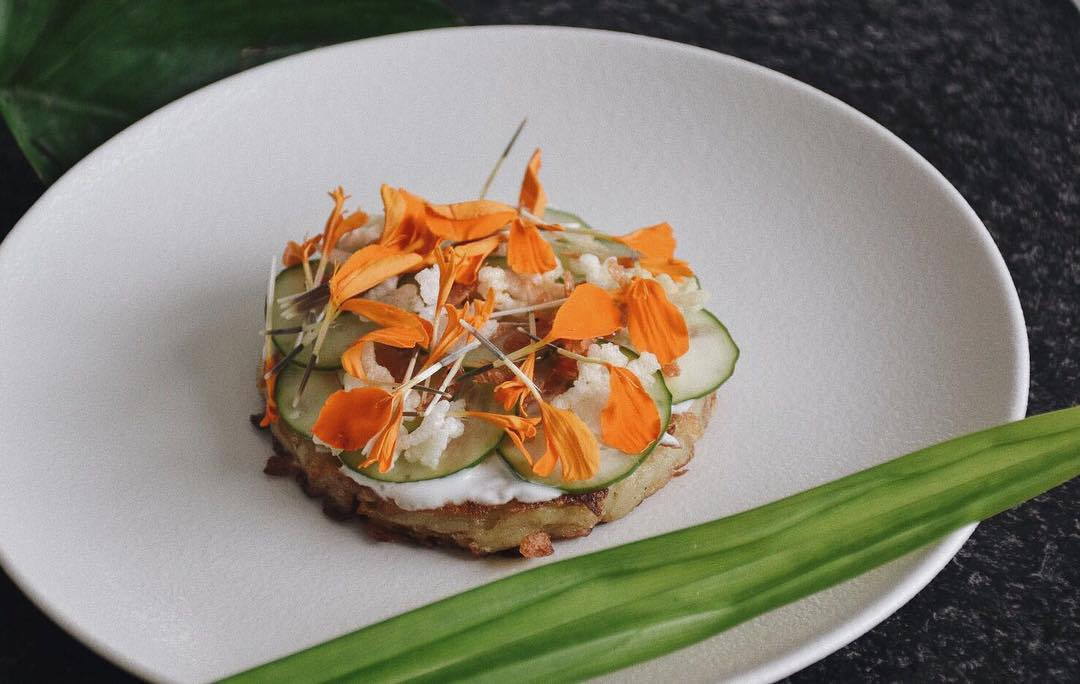 Image credit: @thesummerhousesg
For a break from buns and rice, make a stopover at Wildseed Café for their Nasi Lemak Hash Brown ($10++). A potato patty is spread with sambal mayo, then topped with cucumber. If you have a sweet tooth to placate after this savoury snack, try their Milo Dinosaur Softie ($6++) or Strawberries & Cream Ice Cream Sandwich ($6.50++).
Address: 3 Park Lane, Singapore 798387
Opening hours: Mon-Fri 10am to 5pm, Sat-Sun 9am to 5pm
Tel: 6262 1063
Website
Menu
---
2. Lawa Bintang
---
Lobster Nasi Lemak ($22) is the most popular dish at Lawa Bintang. The show-stealing lobster is covered in a creamy layer of three different kinds of cheese, and flavoured with herbs. The cheese is slightly spicy and subtle in flavour, which allows the taste of the lobster to come through. Completing this meal is a heap of fragrant basmati rice, a fried egg, sambal sauce, and crispy ikan bilis with crunchy peanuts.
Check out our full review of Lawa Bintang!
Address: 9008 Tampines Street 93, Singapore 528843
Opening hours: Tue-Thur 8am to 2pm, Fri 10am to 2pm, Sat-Sun 9am to 2pm
---
3. Non Entree Desserts
---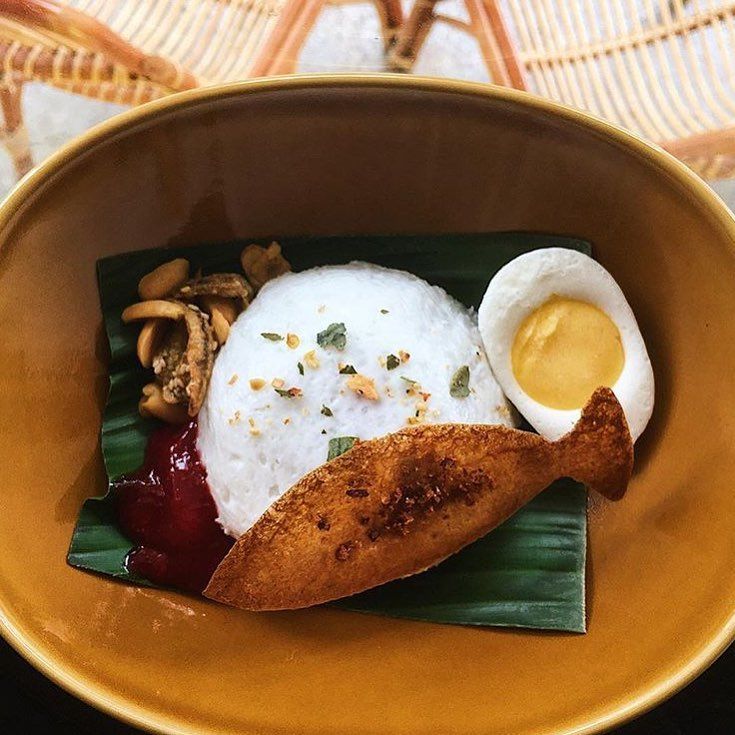 Image credit: @nonentreedesserts
Don't be fooled by the appearance of this Nasi Lemak ($14.90++) from Non Entree Desserts. It resembles a traditional nasi lemak but the "rice" combines coconut, pandan mousse, and gula melaka sauce. The "hard-boiled egg" is made from mango yogurt, and the "sambal chilli" on the side is actually strawberry coulis. Salted anchovies, peanuts, and a "kuning fish" made of onion tulip add a few touches of savoury bites. This seasonal dessert will be on the menu till October.
Address: 204 Rangoon Road, Singapore 218451
Opening hours: Tue-Thur 2pm to 10pm, Sat 12pm to 11pm, Sun 12pm to 10pm
Tel: 9878 6543
Website
---
4. The Royals Café
---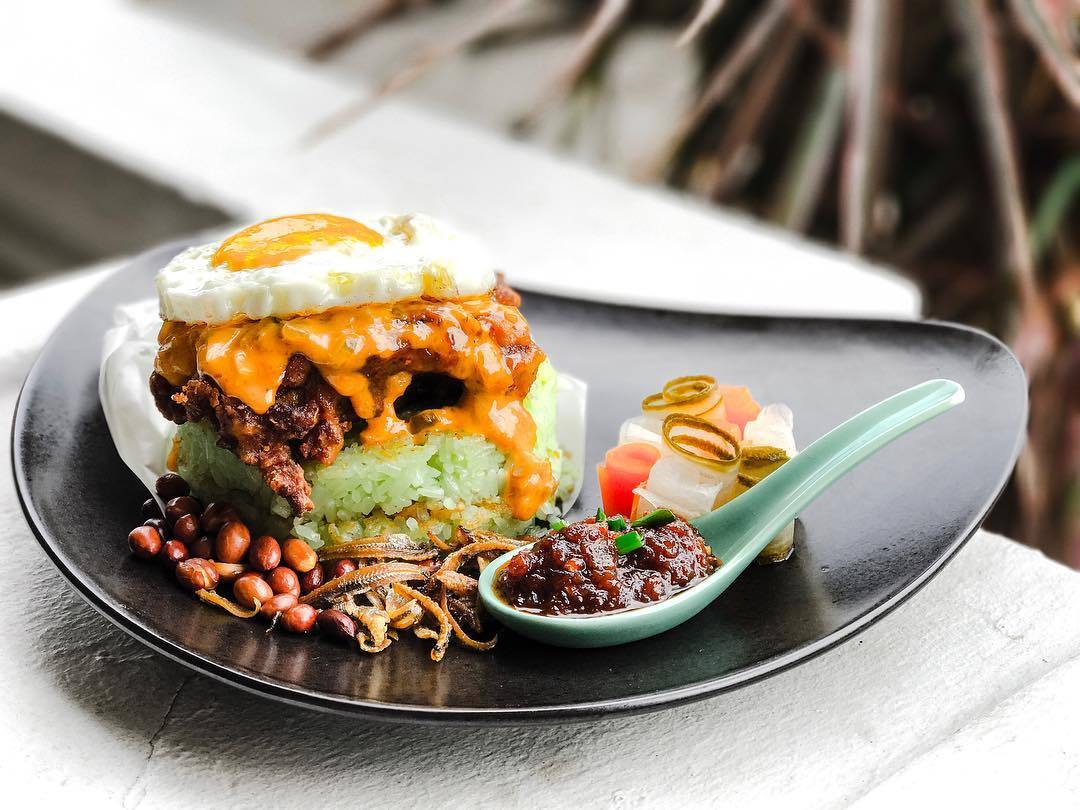 Image credit: @theroyalssg
The Royals Café is a halal eatery with Nasi Lemak Burger ($12++) on their new menu. It stacks fragrant coconut milk rice patties, a fried chicken cutlet slathered with orange sambal mayo, and a crowning piece of fried egg. The rice tastes pleasantly light, the chicken is dense and thick, and the egg boasts a runny yolk. Its accompanying sambal chilli deepens the flavours, making a very satisfying meal.
Address: 19 Upper East Coast Road, Crescendo Building, Singapore 455209
Opening hours: Daily 10am to 10pm
Tel: 8481 0080
Website
Menu
Full list of outlets
---
5. Little House of Dreams

---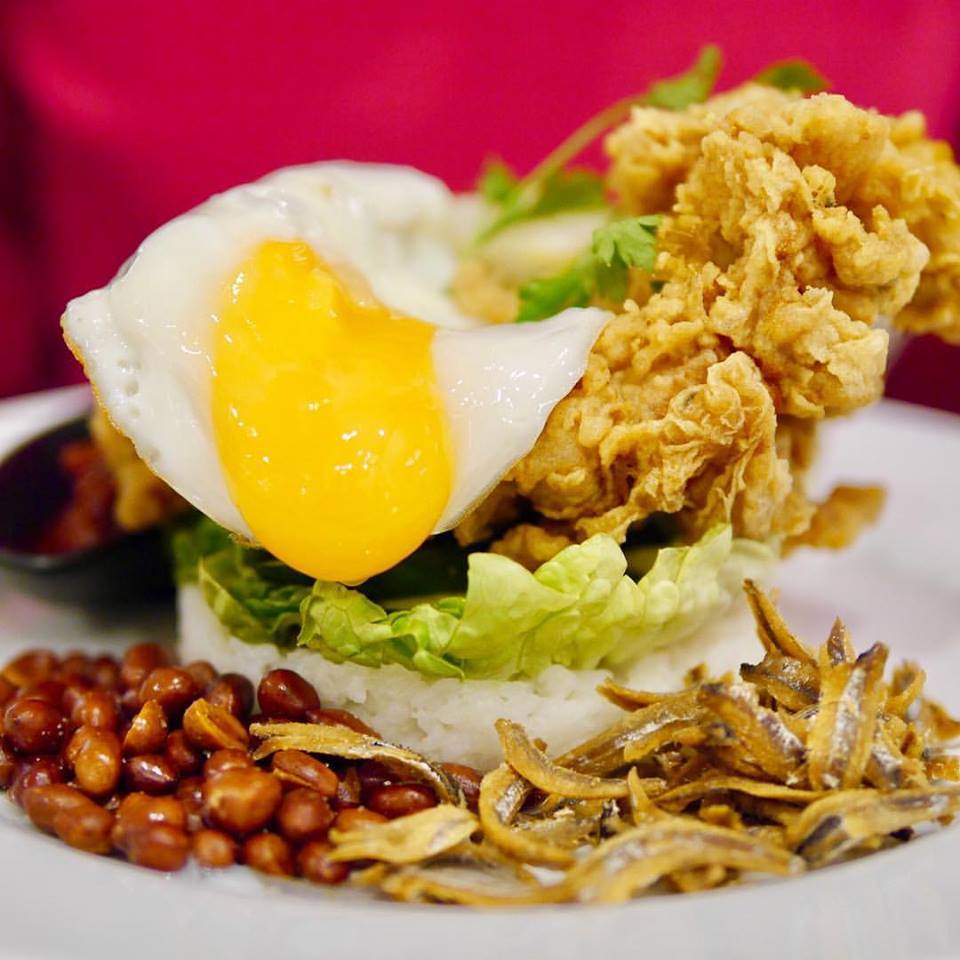 Image credit: @littlehouseofdreams
Little House of Dreams' Nasi Lemak Rice Burger ($19.90++) is a new regular menu item. Made from fragrant coconut Japanese pearl rice, two rice buns are seared to a slight char. They sandwich a sunny side up, lettuce, and a generous piece of deep-fried chicken thigh encased in crunchy batter. The meat is hot and juicy, tasting especially satisfying with their house-made sambal chilli, which you can ask for more. Served with ikan bilis and peanuts on the side, this burger is enough for two.
Address: Block 8 Dempsey Road, #01-14, Singapore 247696
Opening hours: Mon-Thur 11am to 10:30pm, Fri 11am to 12am, Sat 9am to 12am, Sun 9am to 10:30pm
Tel: 6472 4977
Website
---
6. Ette Tea
---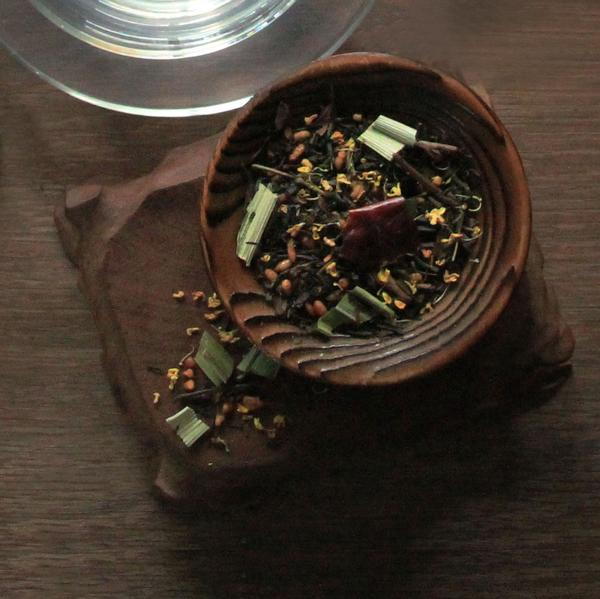 Image credit: Ette Tea Company
If you're feeling extra adventurous, you can drink your nasi lemak instead because Ette Tea has No. 829, Nasi Lemak ($8 for five sachets). This intriguing tea is an aromatic blend of houjicha, genmaicha, coconut flakes, dried pandan, dried chilli, and flavouring. It genuinely smells like its namesake, and is part of Ette Tea's range of hawker dish flavours. The quirky company even features tea blends named after films and songs, with one called "The Moon Represents My Heart".
Address: 333 Kreta Ayer Road, #03-25, Singapore 080333
Opening hours: Mon-Fri 10:30am to 6pm, Sat 10:30am to 4pm
Tel: 9012 7600
Website
Menu
---
7. Route 12

---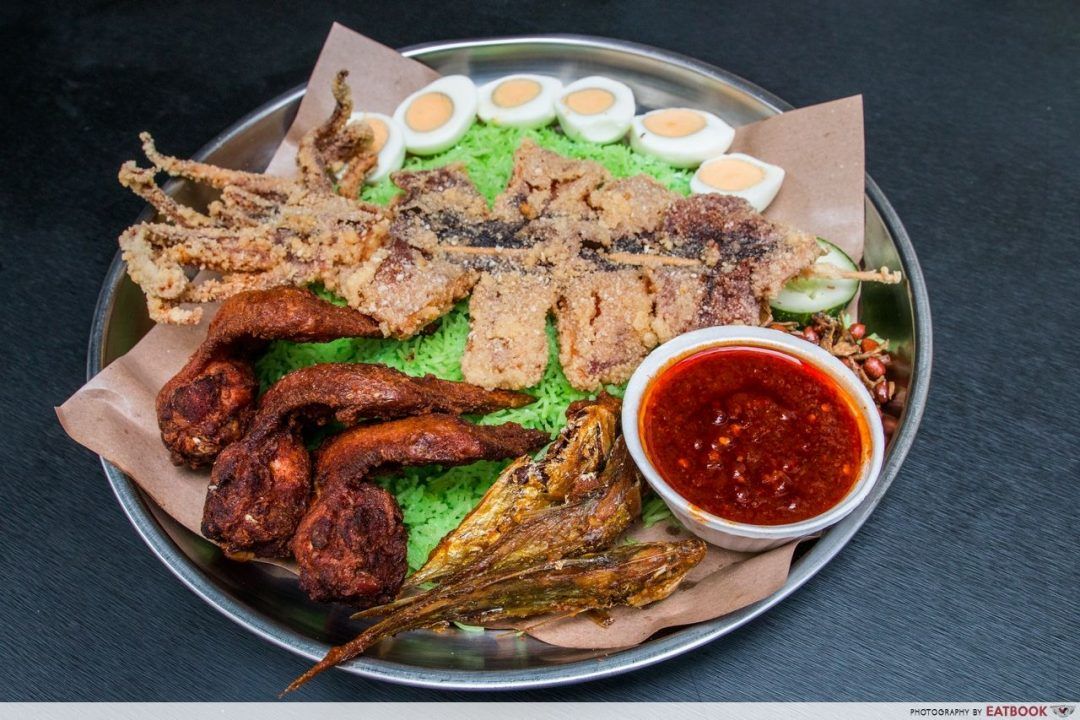 Nasi Lemak Sotong King ($18) from Route 12 is fit for three to four people. A majestic fried squid rests atop green pandan rice, with chicken wings, ikan kuning, and hard-boiled eggs served in threes. The XXL sotong is fried a la minute, with a thin batter that is light and crunchy. Dunk it in sambal sauce that comes on the side. The chilli tastes sweet at first until the spiciness hits. If you're coming as a pair of friends, get their Nasi Lemak Sotong Deluxe ($14) instead.
Check out our full review of Route 12!
Address: 45 Sam Leong Road, Singapore 207935
Opening hours: Tue-Fri 2pm to 5pm and 6pm to 10pm, Sat 2pm to 5pm and 6pm to 9pm
Tel: 8687 3371
Website
---
8. Food Anatomy

---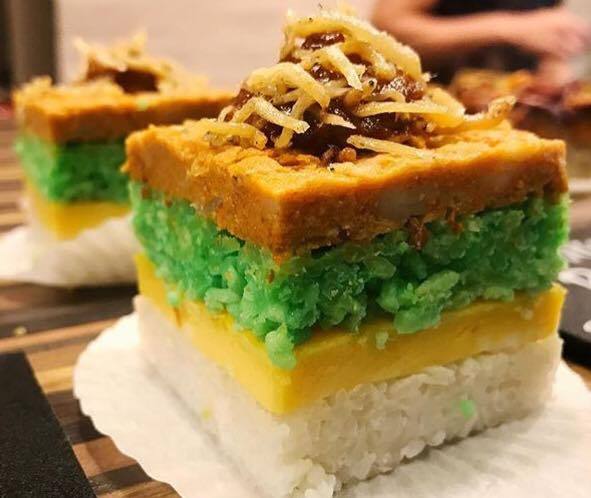 Image credit: @foodanatomysg
For $2.50 a piece, you can have this Nasi Lemak treat at Food Anatomy. This cute cube layers a tamago-like egg between coconut and pandan glutinous rice, topping it off with otah, and ikan bilis with sambal. Its appetising taste closely resembles the traditional nasi lemak and is great if you find yourself craving a small portion.
Address: 73A Ayer Rajah Crescent, #01-31, Timbre+, Singapore 139957
Opening hours: Mon-Sat 11am to 11pm
Website
---
9. Appetide Café
---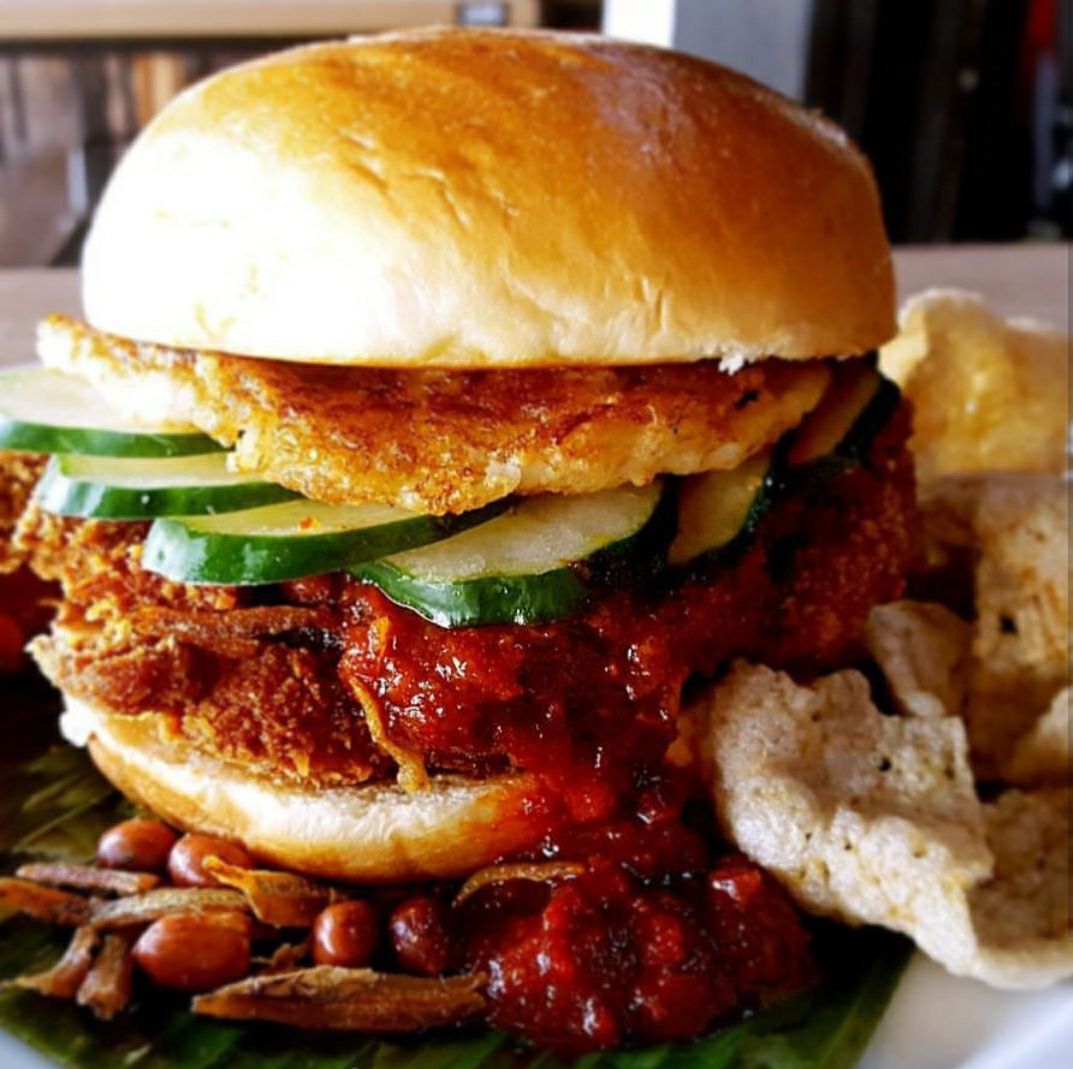 Image credit: @appetidecafe
Appetide Café is popular for their nasi lemak, and their Nasi Lemak Burger Set ($12), introduced last month, reminds me of McDonald's. Tucked between soft brioche buns are a fried egg, cucumber slices, sambal chilli, peanuts, ikan bilis, and a deep-fried chicken thigh cutlet. Their sambal sauce is super shiok if you can handle the spice. Achar and keropok are served on the side too, along with a chilled rose syrup drink.
Address: 35A Boat Quay, Singapore 049824
Opening hours: Mon 11:30am to 4pm, Tue-Fri 11:30am to 9pm
Tel: 6532 0419
Website
---
10. The Quarters
---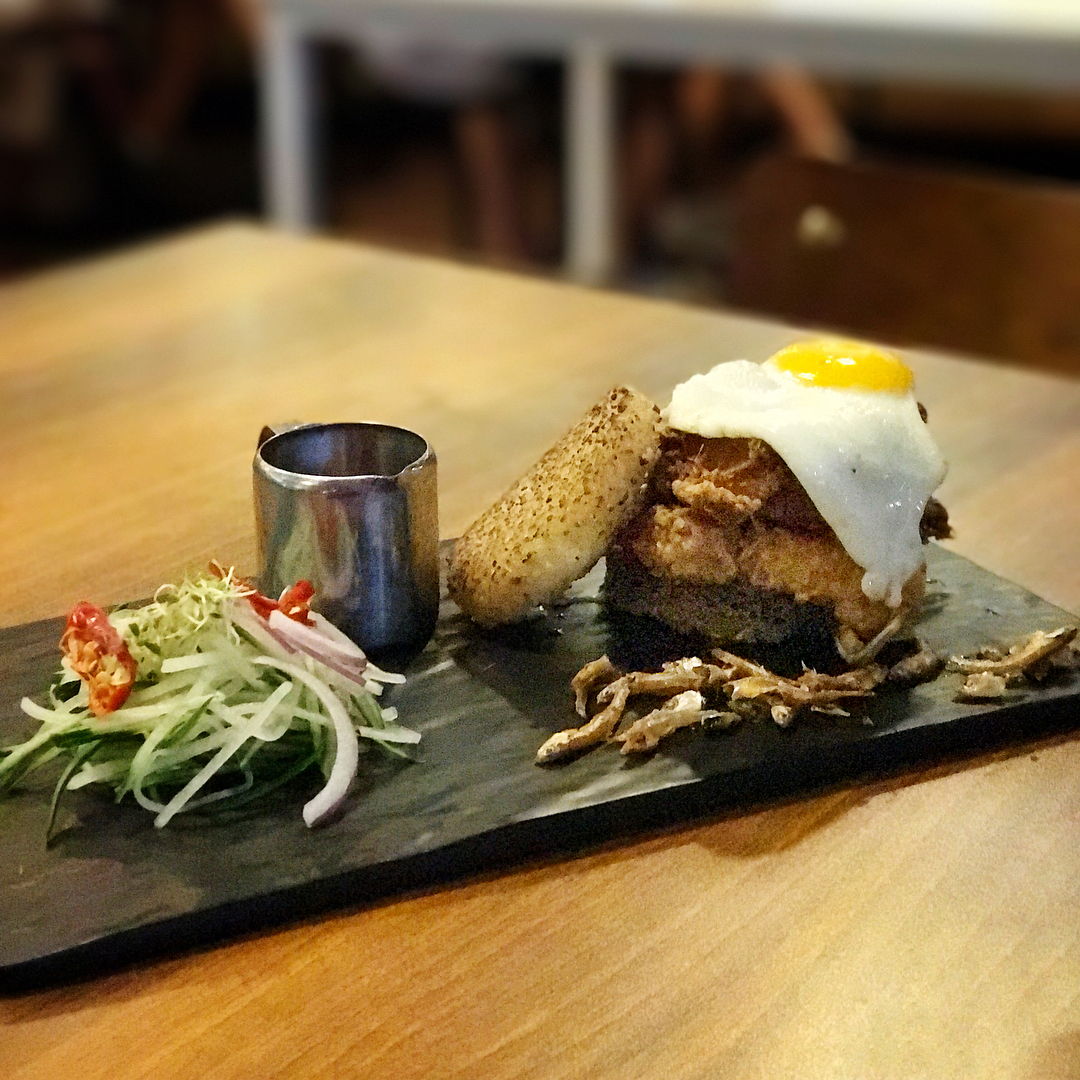 Image credit: @_foodjourney_withblessings_
Due to overwhelming requests to extend their Nasi Lemak Burger ($16), The Quarters will be selling it till the end of September. Coconut rice patties that are grilled to a brown tinge sandwich a tender fried chicken, and a wobbly sunny-side up, with ikan bilis sambal sauce on the side. Top up $4 for a DurianCanBoleh to make a set. It's crème brûlée with a smooth, creamy base, and durian flavour that doesn't overwhelm.
Address: Icon Village, #01-09, 16 Enggor Street, Singapore 079717
Opening hours: Mon-Fri 8am-10pm, Sat 9am-10pm, Sun 9am to 5pm
Tel: 6834 4174
Website
Menu
---
It's the hottest dish in town
---
Exercise some kan cheong spirit to get these sedap dishes because some of them are temporary items on the menu! This list of big, small, and drinkable nasi lemak will make an interesting food hunt or conversation starter.
---
Featured image taken from Instagram user @nonentreedesserts' post.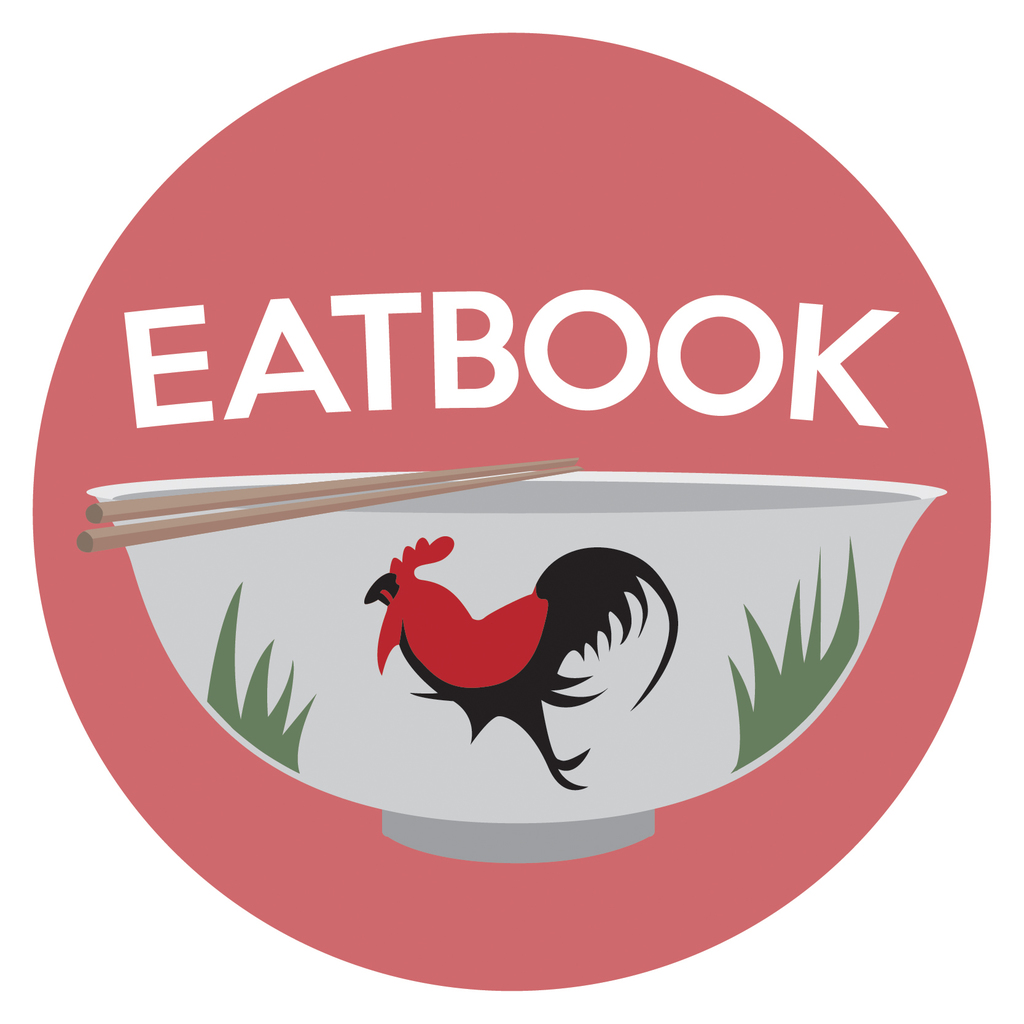 Drop us your email so you won't miss the latest news.